Bored of the same old people and places in your home country? Before you settle down, consider studying abroad longterm to really immerse yourself in a new culture. But wait—how will you figure out your way through this new place and college environment so far from home? With a wide global reach, multicultural-friendly student opportunities and inclusive education, these 10 schools offer diverse campuses that will make you feel at home on a different continent. Welcome to the United States!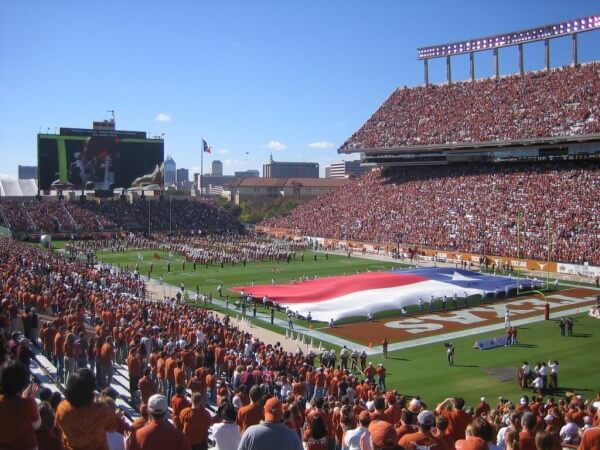 Bordering Mexico, UT-Austin sits in a prime location to address the never-ending controversy of immigration. Students of The Latino Community Affairs turn their attention from the issue to students directly affected by it and hold events that encourage open debate. Latinos aren't the only group of minorities represented at the University of Texas-Austin, though. "The Hindu Student Association puts together an event for Diwali (the Indian festival of lights) in front of the tower in the fall and organizes Holi in the spring and the Indian Cultural Association hosts Jhalak (an Indian dance competition) every fall," said UT-Austin junior and international student from India Sisrai Kota. Bust out your cowboy boots back too–the Friendship Program matches international students to families in Austin to help introduce them to the Texas lifestyle. International universities can also nominate a student to study at UT-Austin. If accepted, the student participates in a reciprocal exchange program. The international student gets the firsthand insider look into American life while also sharing his culture with the host family.
9. Stetson University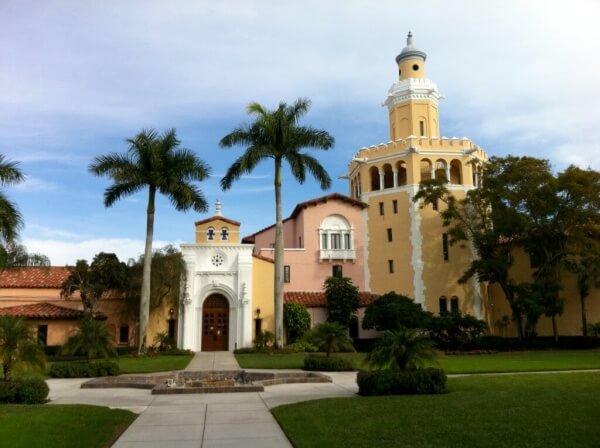 Head over to Stetson if you plan to change the world. Students like Stetson alumna Florencia Abelenda join the campus to extend their help across country borders. Originally from Argentina, in her sophomore year Abelanda started a tutoring and empowerment program for migrant communities. The school makes international students feel incredibly welcome. Their program "Stetson Visits You" reaches potential students in Brazil, Turkey and Vietnam to lay out the welcome mat before they arrive in the states. Once on campus, the community feel continues. Professor Paris, an international business professor, started a club to help international students find work. "[Professor Paris] typically brings in one employer a week with an open position and an international student can get hired right away by the employer," Stetson senior and Vietnamese international student Linh Pham said. "This is tremendous support for international students because it is usually harder for us to find jobs in the U.S."
8. University of Illinois Urbana-Champaign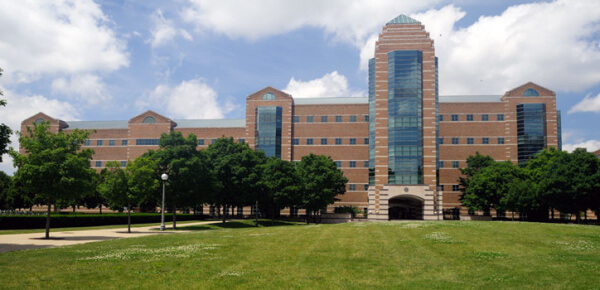 Looking for a global experience but don't have the money to go for it? Donor-funded scholarships award over $100,000 toward international research and study abroad scholarships annually at UIUC. While their homelands probably lie thousands of miles away, multicultural events on-campus help international students feel right at home. Roshan Poojary, graduate and international student from India, said, "One of our professors invited the whole Indian community home and served us home cooked dinner. Feeding on delicious Indian cuisine was a delightful experience and felt just like home." Poojary attended multiple Diwali events including a Bollywood themed party and a festival of lights. "Well, I don't think I have celebrated Diwali to such a great extent even in India," Poojary said.
7. The Juilliard School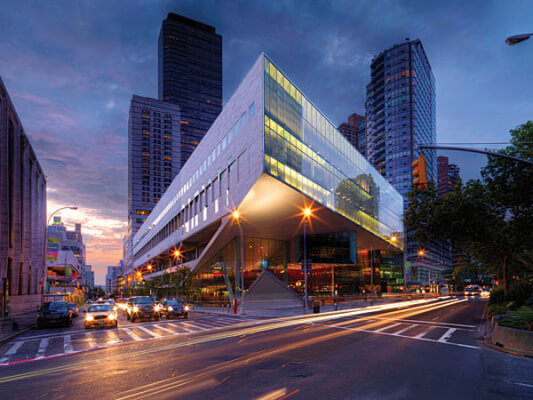 Dance and sing your way around the world at Juilliard, where international students make up about one-third of the student population. For years, Juilliard has attracted creative minds around the world from Robin Williams and John Williams to Morena Baccarin and Yo-Yo Ma for its first-class education in the arts. "We hosted a samba class, Lunar New Year celebrations, origami making, a world beverages event and cross-cultural communication workshops. We also host an annual International Festival where students get to perform cultural pieces that are not related to their studies," Director of International Advertisement at The Juilliard School Cory Owen said. With only the finest musicians, dancers and actors accepted worldwide, the music division alone has around 600 students from over 40 countries.
6. Valencia College

The world recognizes 196 countries—and Valencia College hosts over 1,400 students from over 115 countries. Small class sizes and affordable tuition attract students worldwide to Valencia's main campus in Orlando, Florida. Near campus, you'll find Walt Disney World and Universal Studio amusement parks that attract tourists around the world. Students can ease their way into big campus life and tuition by spending their first two years at one of Valencia's five Central Florida campuses, then transfer with the Direct Connect program to the University of Central Florida. "I belong to Latin Fire which is a Latin dance club. I enjoy their culture with dance and celebrate their culture. We dance Salsa, Merengue, Bachata and Reggaeton…I also belong to VISA Club, which is an international club. We share every single culture that members can introduce," said Shoya Ikehara, Valencia College sophomore and international student from Japan. One-on-one learning also helps introduce international students to the intimidating English-only learning environment.
5. Georgia Institute of Technology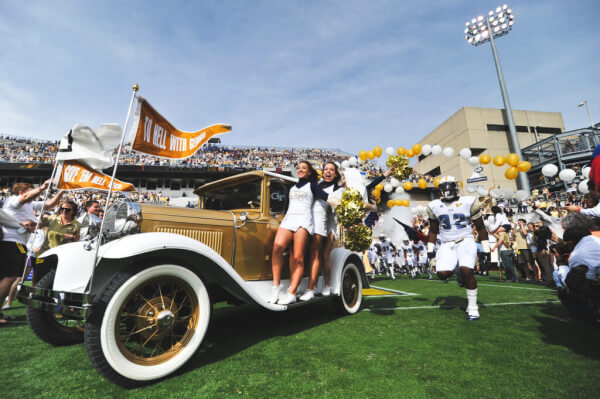 Your bank account won't hate you if you travel abroad at Georgia Tech. The International Plan Travel Grant reimburses students up to $1,000 towards flying costs so you can study abroad for a second semester. With six learning institutions in Europe, Asia and Latin America, students get to study in exotic settings and make their Instagram feed look like your #travelgoals. Back in Georgia, the Georgia Tech Society of Hispanic Professional Engineers (GT-SHPE) organizes events to promote student cultural awareness, like Taste for Latin America. Alejandra Gallardo, a Georgia Tech freshman and international student from Mexico helped plan this event, adding an authentic touch to the planning committee. "This event welcomes the Georgia Tech community and high school students from our SHPE Jr. chapters to an evening where share the authentic Latin American culture through food and live musical, acting, and dancing performances from our very own members," Gallardo said. "In past years, it has proven to be a great way to celebrate Latin presence on campus and to steer away from misconceptions about Hispanics (burritos, sombreros, etc.) by letting the institute know who we really are." Lucky for Georgia Tech students, they don't need to consider their trips abroad once in a lifetime.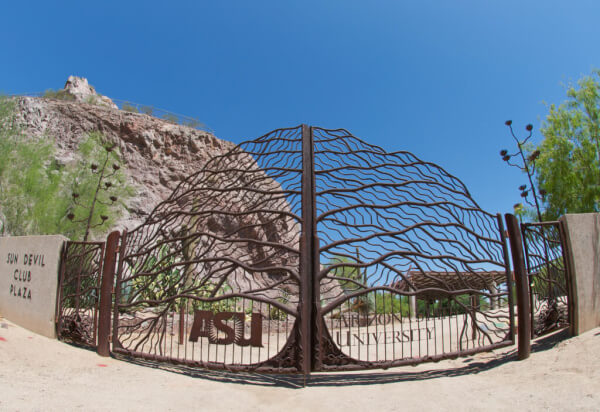 Renew your passport, ASU alumni. Arizona State University focuses on globalization with ASU Travel and Tours, organizing study abroad programs to international destinations in every season. They travel to places like Antarctica, Jerusalem and Scandinavia to give students a world understanding and respect for diversity. You can earn your respect in the conference room after learning with one of ASU's Thunderbird School of Global Management programs that focus on international affairs, culture and business. Then after graduation, you can access one of ASU's alum groups in over 50 countries. "I have to mention there is an organization in ASU called CIS (Coalition of International Students) for international students. There was one time, I went to the activity they hold called Global Night, and it was fantastic," said Zhen "Rocky" Wang, ASU freshman and international student from China. From that night, Wang remembered the traditional performances from different countries, like Chinese Kung Fu and QiPao.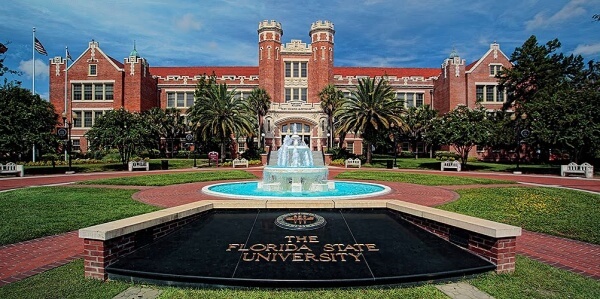 Prepare your taste buds for a new experience at Florida State's Global Café. Every semester, students prepare international meals to raise money for clubs like Hispanic Latino Student Union and Asian American Student Union. In the past, the Global Café served Venezuelan, Brazilian and Arabic dishes. Fried platanos? Yes please! "Since day one at FSU I've realized that there are students from all parts of the world, which I consider as fantastic because every day you learn something new even though it's not academic related," said Alejandro Torres, FSU freshman and international student from Colombia. With the 2+2 Scholarship program in the Republic of Panama, students with Latin American or Caribbean residency/citizenship can study their first two undergraduate years at Florida State University's Panama Campus and then transfer to the main campus in Tallahassee, Florida for their upper division studies. This program saves students an estimated $15,000 annually and enriches the diversity of the student population.
2. Princeton University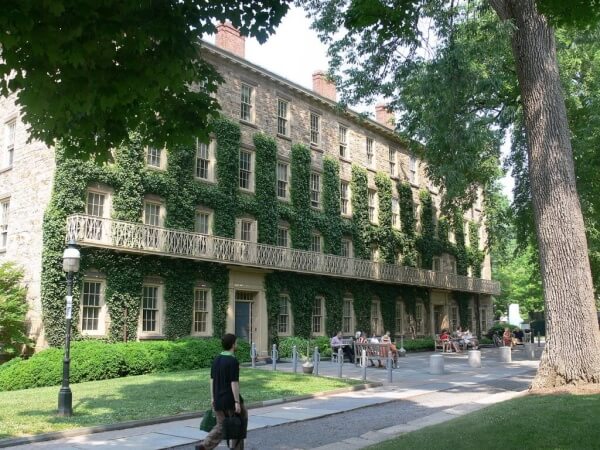 Princeton University's campus welcomed 1,652 international students from 104 countries during the 2014-15 school year. The Global Scholars Program hosts worldwide leaders in multiple fields of research, giving speeches and hosting events on campus. In February 2016, guest speaker and former President of Colombia Álvaro Uribe Vélez spoke about political climate in Colombia and the strides he made while in office. While you might feel FOMO from missing out on that speech, Princeton students make a global impact all on their own. The Global Crisis Response Team provides relief to countries facing the effects of natural disaster. They even helped out the Haitian community after a devastating earthquake in January 2010. The effort to help the Haitian community hasn't ended either—students started "Haitian Awareness Week," a weeklong event where they screened educational films and raised money by hosting charity dance lessons.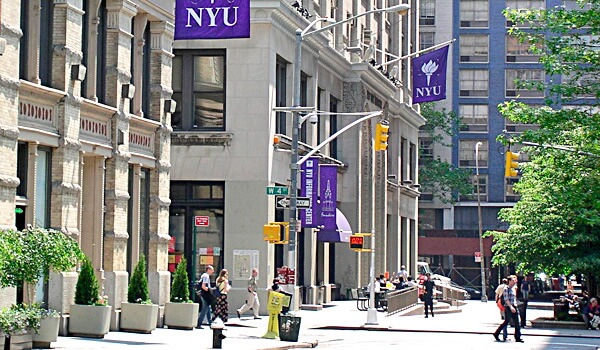 Did you know NYU also has a campus in Abu Dhabi? Yes, that's where Sex and the City 2 takes place, but more importantly, NYU's satellite campus and research university attracts talent from every corner of the world. "I have found that NYU is a diverse enough school that every international student is able to feel like they belong in some way because of the number of other international students that come as well, which leads to these international students joining student groups that are affiliated with their culture," said Andrew Zhang, a freshman at NYU and international student from China. In the interconnected global world we live in today, you'll need to learn to walk the walk and talk the talk wherever you are. NYU's 14 Global Academic Centers in cities including Buenos Aires, Argentina and Prague, Czech Republic will help out with that. While there, you'll become more culturally aware and learn the country's native language or up-and-coming languages like Mandarin Chinese.