College is the time that we find ourselves. We grow up, we gain different perspectives and develop our own personal style. Well, some people gain their sense of style sooner than others. Some students roll out of bed just in time for class. Others treat each morning like a fashion show— full hair and makeup, sporting the trendiest outfit from their closet. The fact is, some campuses have more fashionable students than others.
Most of these fashionable students pick their university based on a few factors to ensure that like-minded and stylish people will be their classmates. Students look at college fashion programs and the distance to a major city. They check out the on-campus fashion organizations and the student-run fashion or lifestyle magazines. Oh, and they even keep an eye on the party scene or Greek life at the school to showcase their favorite outfits and look out for the hottest trends.
If you crave a school with a fashionable student body, you found the right place! Save yourself the research and read CM's guide to fashionable colleges.
10. Parsons School of Design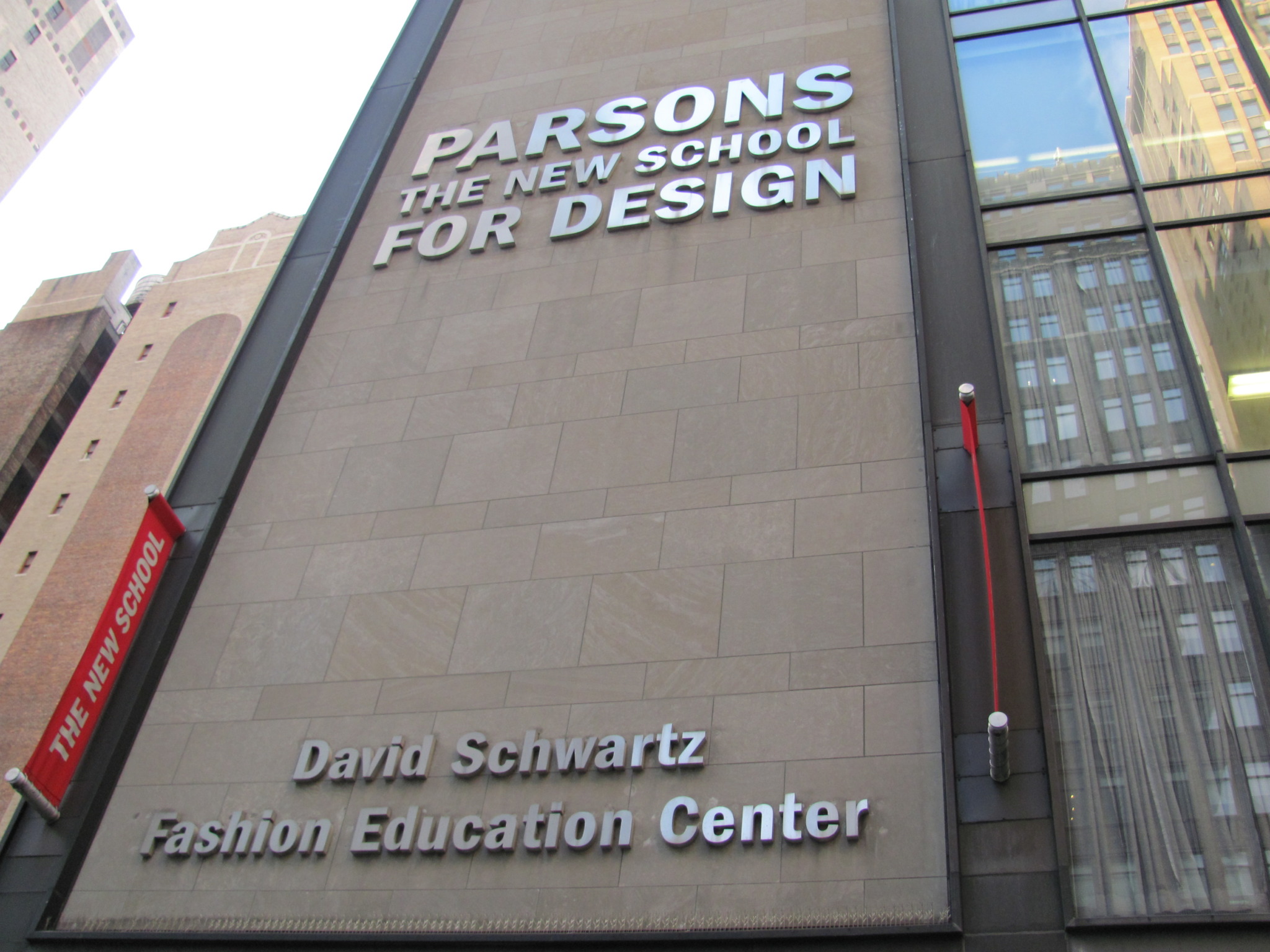 Are the names Donna Karan, Marc Jacobs, Tom Ford and Alexander Wang familiar to you? These famous designers all call themselves alumni of Parsons. Even better, many of their past grads even now work as faculty at the school. Located in New York City, Parsons feels much different from other colleges because they focus more on the design aspect of the industry, rather than the marketing and merchandising side.
They don't offer the same clubs and organizations as the other schools, instead their students spend their time in design studios and student-run fashion shows. You need to be the most creative and stylish student to even consider admission into this powerhouse.
While Parsons doesn't have Greek Life, they have NYC as their playground! Who needs a sorority or fraternity when every club in New York is close to you?
9. Oregon State University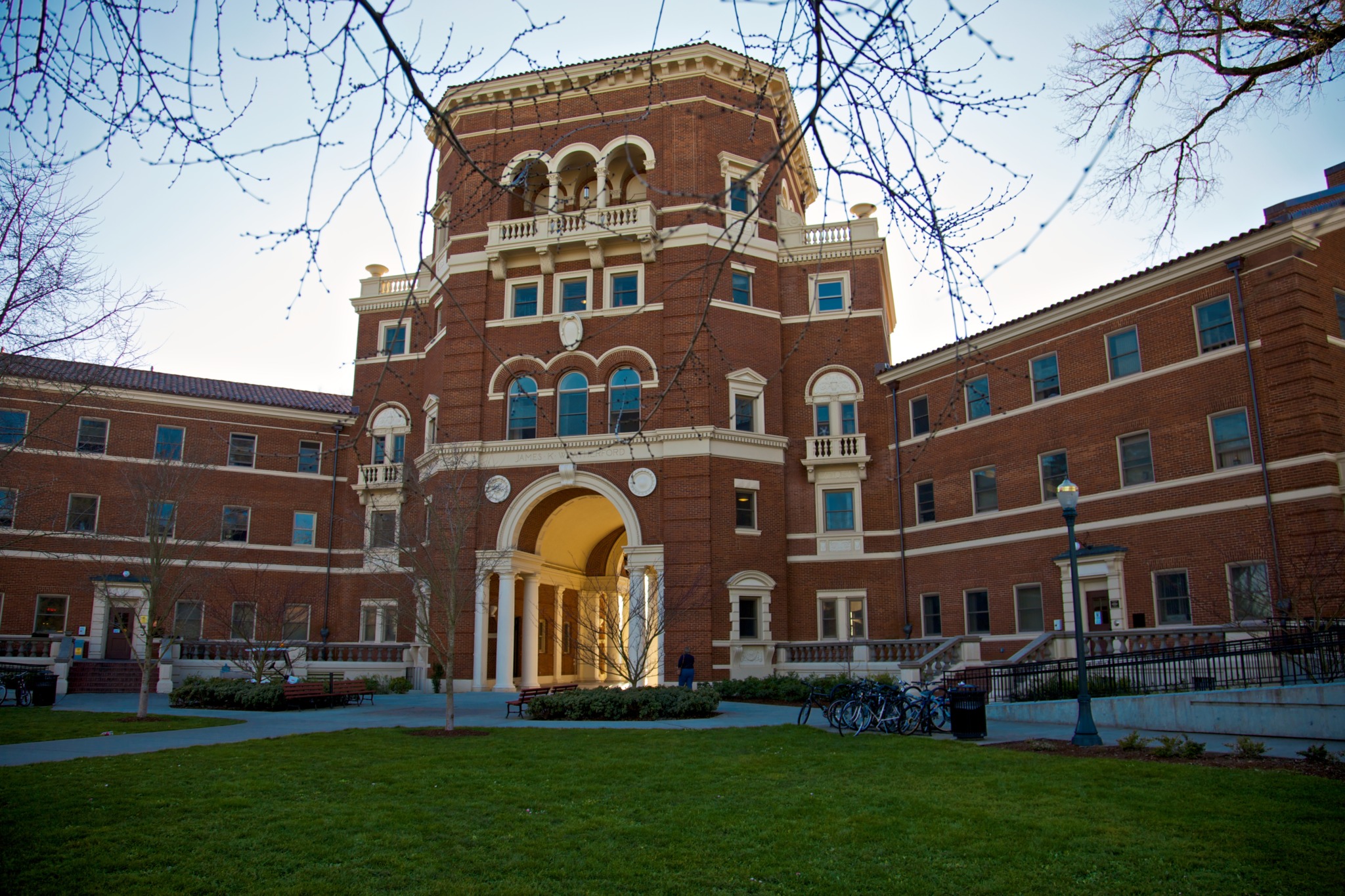 Oregon State University might not seem like it is the most fashionable school in the world considering the tons of outdoor activities, but they have all of the factors that contribute to stylish students. OSU students rock their snowsuits and hiking boots like no other. Located only one hour from Portland, the campus sits near an up-and-coming city filled with young trendsetters.
"We are about an hour and a half drive from Portland, Oregon where there is a strong athletic and outdoor apparel industry (i.e., Nike headquarters, Columbia Sportswear headquarters, Adidas headquarters, KEEN headquarters). [Our students] end up working not only in the athletic and outdoor industry, but for other companies such as Kroger that has a buying office in Portland for home goods and apparel," Instructor & Professional Development Coordinator Brigitte Cluver said.
Many students at Oregon choose to major in apparel design or merchandising management— both of which are majors in the College of Business. Even if majoring in fashion isn't your plan, you can find plenty of fashion-based organizations like the American Association of Textiles Chemists and Colorists Student Chapter and DAMchic Magazine. DAMchic works towards making an impact on OSU students.
They cover all of the bases: they explore the fashion scene, the culture and beauty among their students and serve as a great fashion guide for OSU. The American Association of Textiles Chemists and Colorists Student Chapter is also designed for students majoring in Apparel Design.
"At the national level, AATCC offers several design and merchandising competitions. Several of our students have entered and placed in these over the past few years. Our student chapter has hosted guests (i.e., Columbia Sportswear Designer) speakers and puts on an annual fashion show (last year and this year, the shows were modified due to Covid-19)," Cluver said.
Rock that Oregon runway!
8. Savannah College of Art and Design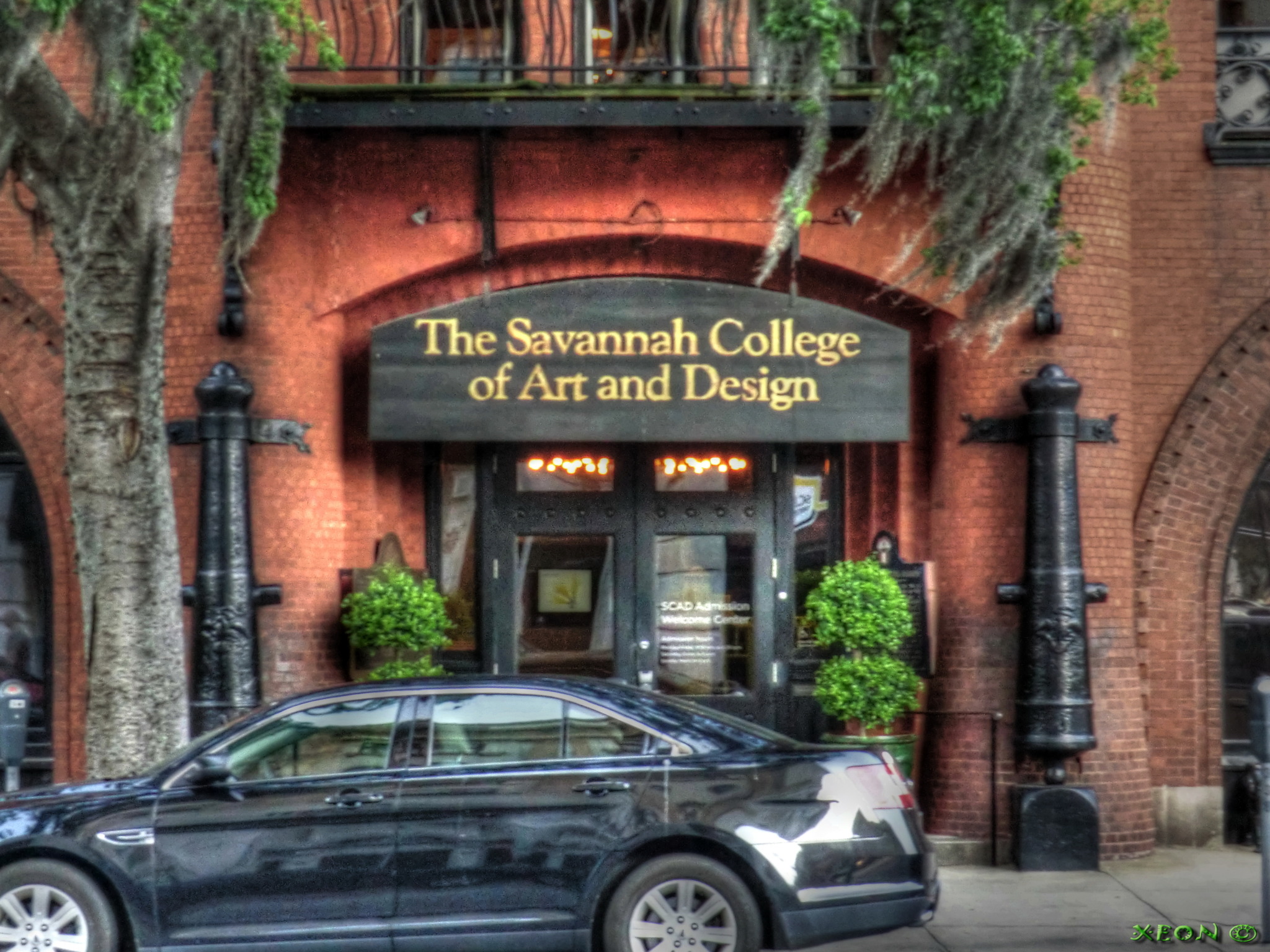 Find Savannah College of Art and Design in Savannah, Georgia, a quaint yet incredibly artistic city. Since this school specializes in the arts, you are pretty much guaranteed a stylish student base. Many students major in fashion, art and design. The art scene in Savannah is one of a kind, with tons of museums and pop-up shows for the students to enjoy. Do you think that the students wear their baggy sweats to check out their favorite artists? Absolutely not!
They even offer Fashion in Frame, a film based on "of-the-moment" influencers. SCAD graduate Alexandra Arnold photographs SCAD student's designs that are presented in the film.
"Our latest university initiative and short film titled Fashion in Frame showcases recent 2020 alumni design from our jewelry, accessory design and fashion design students. It's a perfect way to demonstrate SCAD's fashionable student body," SCAD Senior Director of PR and Marketing JJ Maxwell said.
Many fashionable students also love to either read or write for SCAN, SCAD's student run magazine. The magazine's fashion column covers everything from textile patterns to upcoming designs. This college also newly welcomed Greek life onto their campus! When you can't find the students showing off their runway looks in Savannah, you will spot them wearing their cool outfits to one of the many student involvement events.
From the performance created by Alpha Psi Omega, to the Fashion Luxe (FLX) meeting and even the Tau Sigma Delta event, SCAD gives students tons of opportunities to wear their best outfits.
7. Princeton University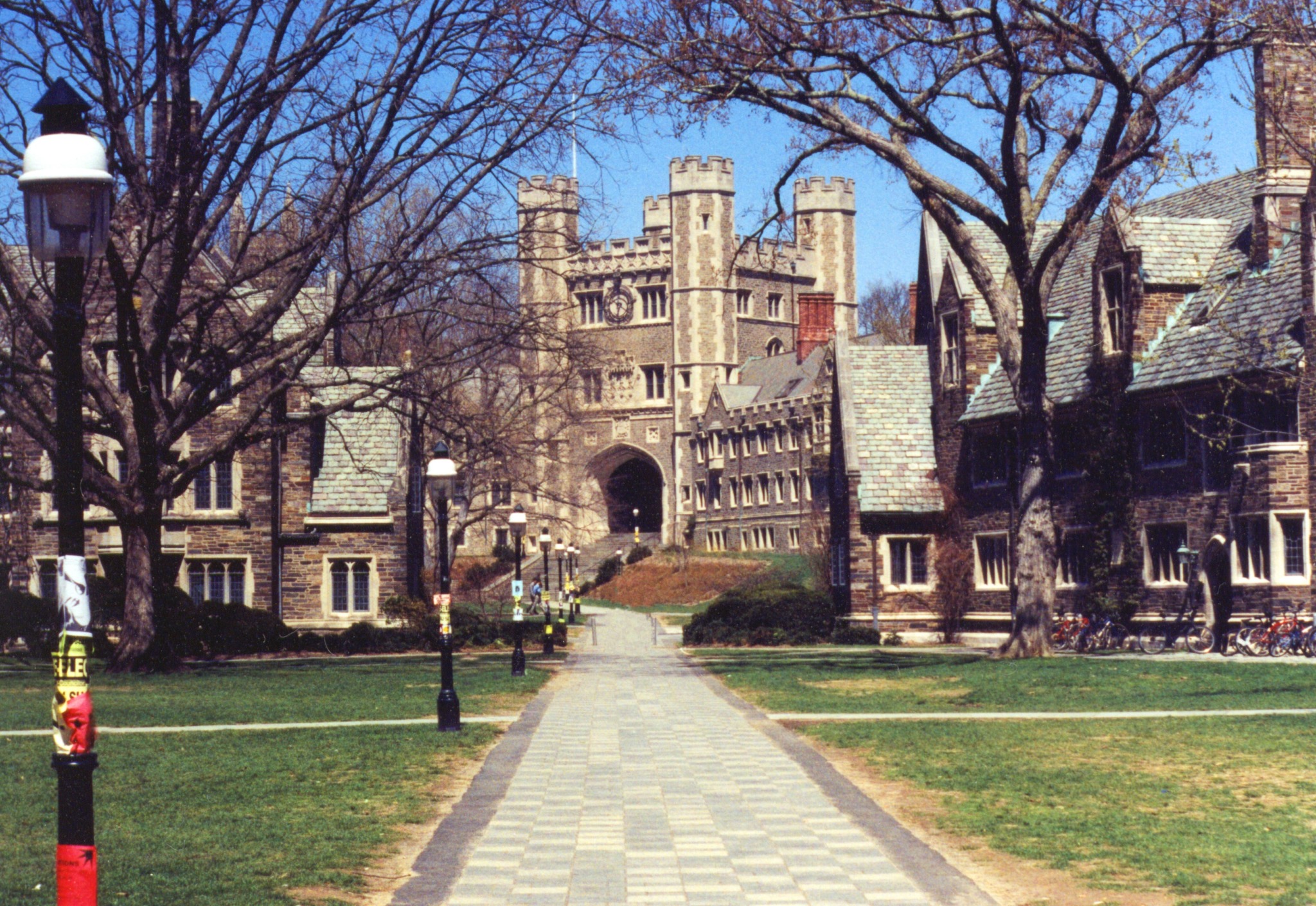 Princeton may not have a fashion program, but they take the crown when it comes to fashion sustainability. These students focus on the environmental impact caused by the fashion industry. Princeton's Sustainable Fashion Initiative teaches students about the social and environmental issues in the fashion industry and investigates practices that will enhance sustainability. No one will doubt Princeton students on their brain power and their preppy yet fashionable style.
Along with this program, students who have an interest in fashion can join STRIPE Magazine, a student-run fashion publication. This magazine covers a variety of different topics on campus and on the runway: focusing on street style, home and beauty. Princeton's campus is also not far from NYC, so students have the opportunity to visit showrooms, design studios and professional publications.
"All of our writers are passionate about fashion in one aspect or another and follow a multitude of accounts that post frequently. Influencers, larger publications, designers and brands are constantly creating content that students are eager to discuss. While Princeton may not be a fashion-oriented school in the traditional sense, we are a short train ride away from the fashion capital of the world: New York City," Editor-in-Chief of Stripe Magazine Sam Lack said.
"Members of Stripe showcase their unique senses of style not only through their daily outfits but also through the way in which they approach and write about the fashion sphere. We have articles on fashion both within the university, such as style profiles of students, and outside of 'the orange bubble,' such as reviews of recent designer collections."
The night life in Princeton, New Jersey is nothing compared to the restaurants in this town. Students dress to the nines to wine and dine in this cute little town. Although Princeton doesn't recognize fraternities and sororities, they boast several eating clubs that they socialize with, like the Cannon, Cap and Gown, Cottage and Ivy clubs.
6. Marist College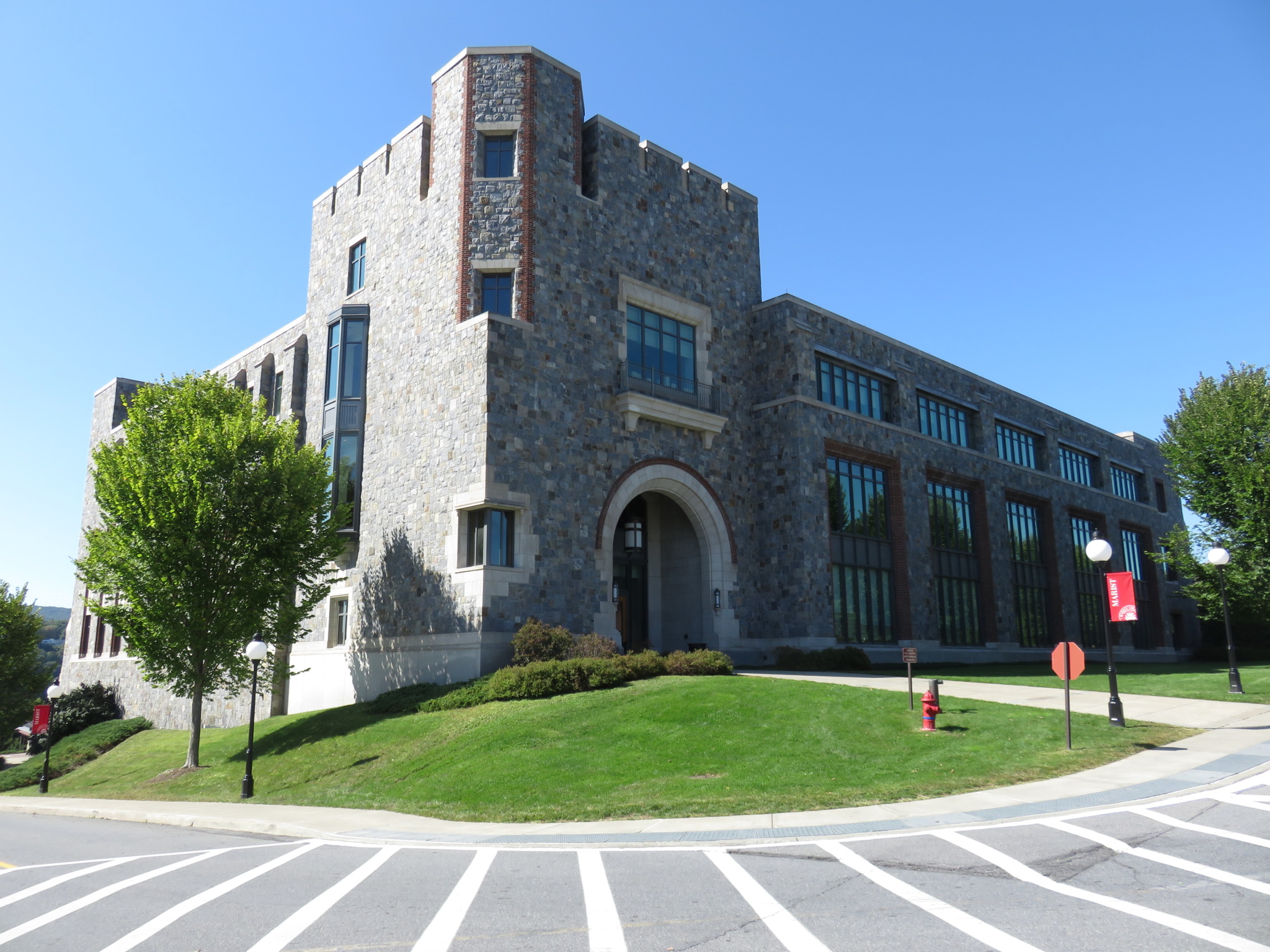 Marist, located only a train ride away from New York City, is widely known for their fashion design and merchandising majors. Marist's beautiful campus becomes a catwalk where students love to strut their closet essentials.
"Dress code at Marist was different for every person and every class and major. People tended to get a little more dressed up if they had class in the Steel Plant [the Fashion and Arts Building]. No one was ever judgmental about what other people wore and going to a fashion school allows people to explore and curate their own personal style in a comfortable environment," Marist alumnus Abbey McHale said.
Later on, the students hit the bars or socialize with their sororities and fraternities, wearing their favorite nighttime outfits. This college also curates the student-run magazine, Marist Fashion Magazine: FM/AM. The students who run this magazine operate with the goal of approaching fashion in a thoughtful manner. Distributed internationally, the magazine features many different volumes.
Students can also get involved in Marist Fashion Inc, an on-campus fashion organization which specializes in all things fashion! They share their love for the industry with all of the students at Marist and participate in fashion shows and events within the fashion department.
5. University of California—Berkeley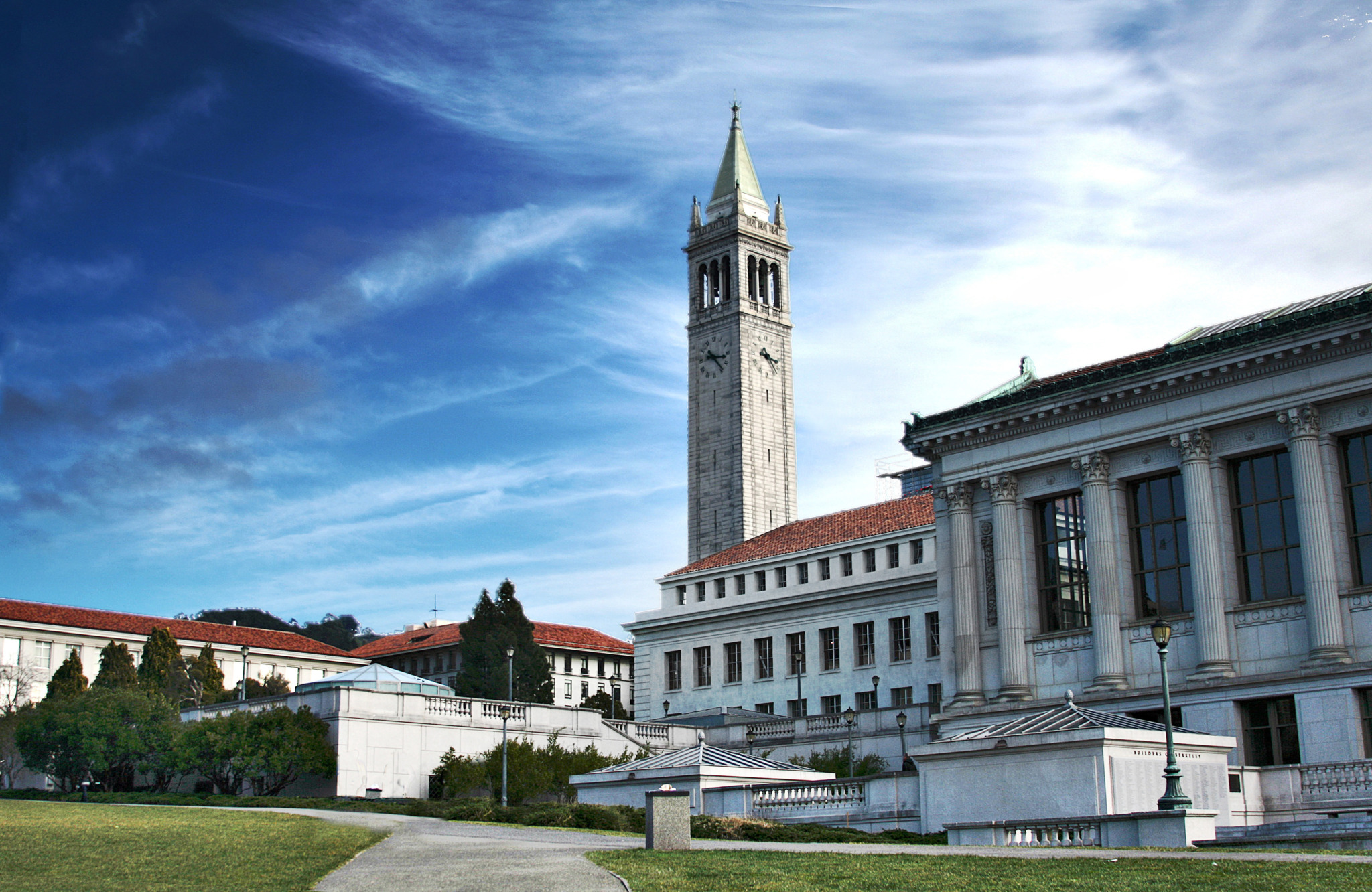 According to many standards, living 20 minutes from San Francisco makes this campus very cool. But their student-ran publication, BARE Magazine? That makes it even cooler.
"We definitely continue to change as a magazine as new students come and go. I think that's the beautiful thing about a school publication, there's always a new class of people ready to bring new perspective," Bare Magazine writer Crystal Smith said.
BARE started in 2007 and has been covered in major publications like the New York Times and Teen Vogue.
"I joined BARE Marketing my second semester freshman year, right before we got sent home due to COVID. My first semester, I thought of BARE as edgy, cool, brutally honest, yet creatively presented. That's why I decided to join."
Bare Strip is a pop-up event that happens once a semester. The marketing department thrifts at the Goodwill in SanFran and sells the clothing on the main campus walkway, Sproul Plaza.
"It's always been a popular event, but this year we had to take it virtual through partnerships with businesses. We found that the Berkeley community continued to support us regardless. I think that monetary support also shows the love that students have for our fashion publication on a campus that doesn't remotely offer classes on fashion," Smith said.
University of California—Berkeley doesn't have a fashion program, but all of the fashionable students come together to write for their publication and join Fashion and Student Trends (FAST). This non-profit and student-run organization publicizes and hosts fashion shows that feature UC Berkeley's student designers. And while San Fran's very interesting weather leaves students guessing, the UC Berkeley students make dressing in layers look trendy! They stick to a retro business casual look all year round, with an emphasis on casual. This city has great night life, but many students keep their look cool and casual at night.
Then there's Union Square, aka, where UC Berkeley students go to drain their bank account. They can participate in the classic college student shopping experience: window shop (more like window crying) in stores like Chanel and Christian Dior, and then buy similar but affordable clothes in H&M and Urban Outfitters.
4. University of Chicago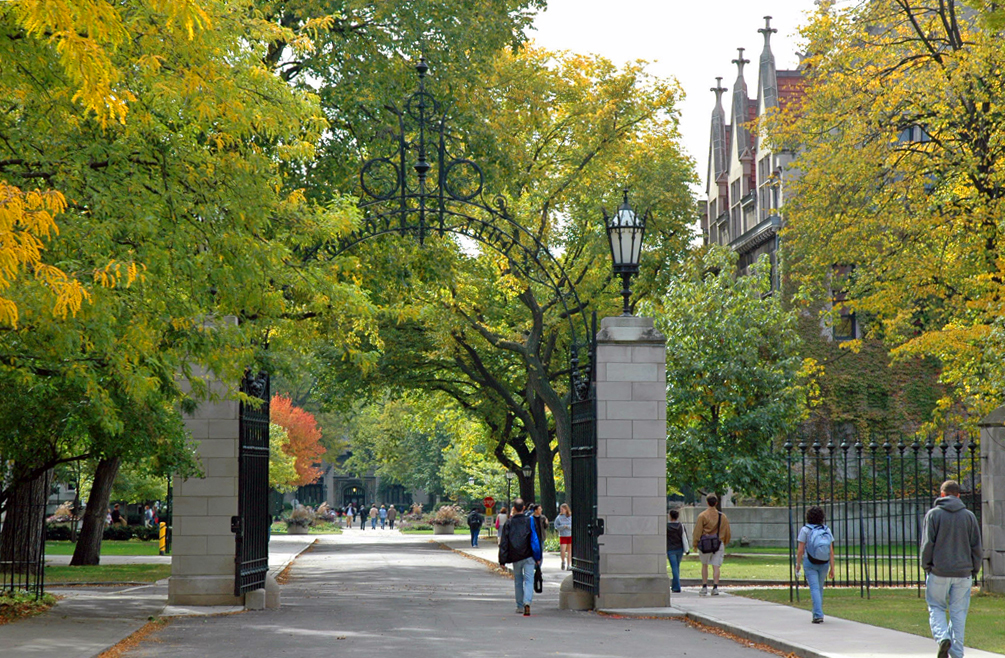 It may not be a secret that University of Chicago students are brainiacs, but don't underestimate the fashionable geniuses at UChicago Arts! Students can major in design in the Department of Visual Arts. The student magazine, MODA, also boasts a great social media presence. They really focus on using their student body's fashion sense and relating it to the fashion scene in Chicago through their fashion events and blogs. They create fashion shows with an endless list of sponsors, including Dior, Rent the Runway, Lululemon Athletica, Toms, Saks Fifth Avenue and Club Monaco. MODA is more than just their publication, it is an organization for all of Chicago's fashionistas to come together
"Each year MODA's executive board and a team of student designers work together to put on an annual fashion show, which is one of the largest (if not the largest) student-run off campus event at the university," MODA's Editor-in-Chief Andrew Chang said.
Considering the location of UChicago, students have the opportunity to show their style on and off campus. Whether students decide to stroll through Millennial Park or enjoy Chicago's raging night life, they always serve looks and start trends. Even on campus, many students become members of Greek life and wear their favorite outfits to Greek events or formals. The four Panhellenic chapters include UChicago: Kappa Alpha Theta, Pi Beta Phi, Delta Gamma and Alpha Omicron Pi. These sororities dress their best while socializing with the 20 fraternities at the university.
"Generally, I find that the fashion scene at UChicago comes from a larger celebration of how we can interact with fashion beyond its traditional conventions. Fashion at the end of the day celebrates finding something valuable and interesting in a commodity of pleasure, and so it seems as if many students take that approach and apply it to new objects beyond just clothing and accessories," said Chang.
UChicago fashion students add to the entire fashion scene in Chicago. Where would Chicago be without their trendy students and MODA's influence?
3. New York University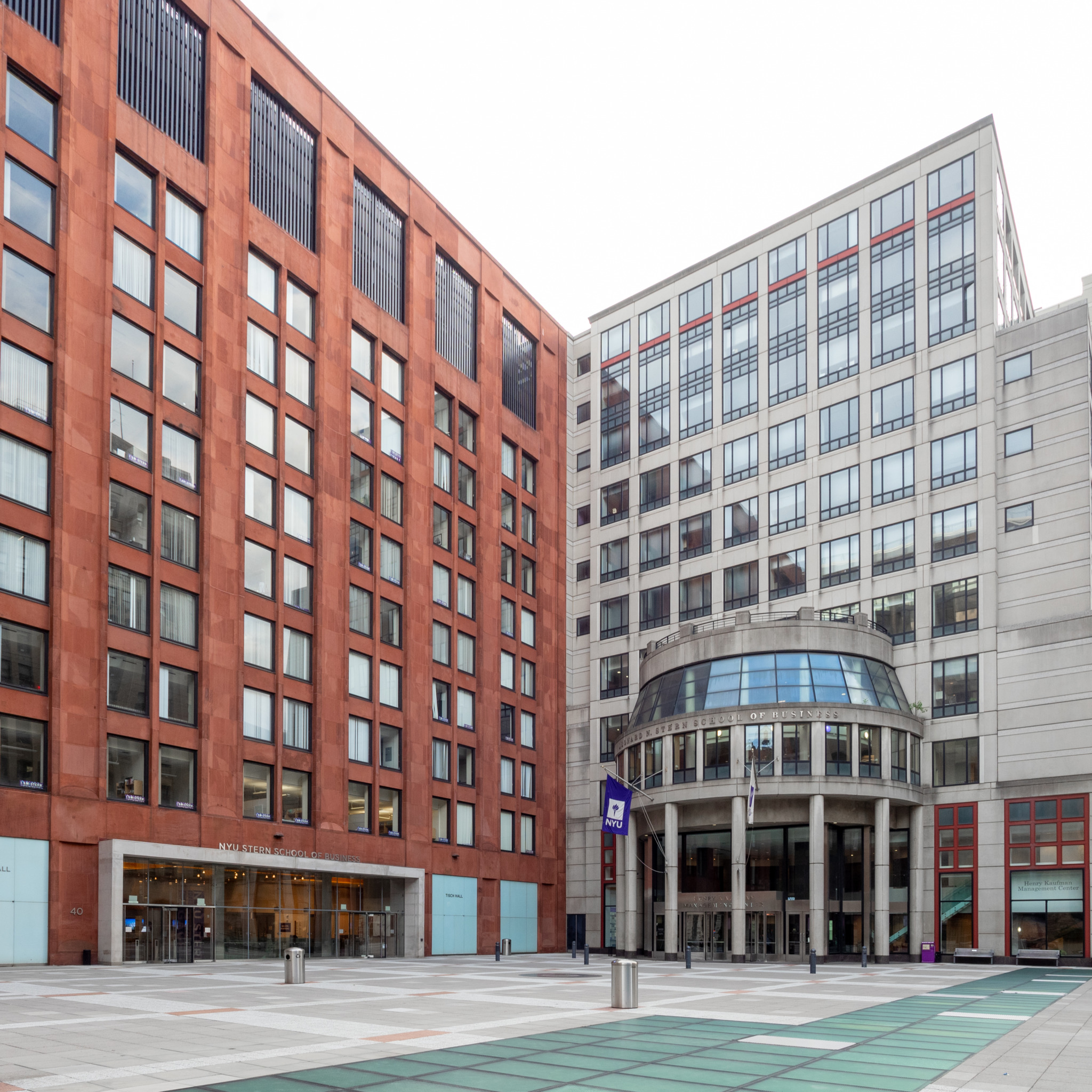 New York University earned their rightful place in the world of fashion when Blair Waldorf fictionally enrolled in this university. Putting her aside, tons of fashionistas really graduated from NYU like Karlie Kloss, Lady Gaga and Angelina Jolie.
NYU offers a fashion and luxury MBA at NYU Stern School of Business, and they offer multiple fashion programs through NYU Gallatin in Florence, Italy and London, England. The global fashion programs offered in Florence and London really change the meaning of studying abroad. These students enroll in classes that focus on the fashion history in the specific countries and participate in a student-run Gallatin fashion show. So, basically, being an NYU student makes you fashionable by association.
These students live in the heart of the most fashionable city in the country! New Yorkers create the fashion trends that constantly take over your Pinterest board and Instagram feed. Their student-run magazine, Embodied, and their multiple fashion organizations, like Future Fashion Group and Fashion Business Association, add the icing on the already delicious cake.
NYU students flaunt their trendy day time casual look when going to class, getting coffee with friends and even at the bodega to get the best bacon, egg and cheese. They then put on their favorite pair of leather pants to enjoy NYC's one of a kind night life.
2. Pratt Institute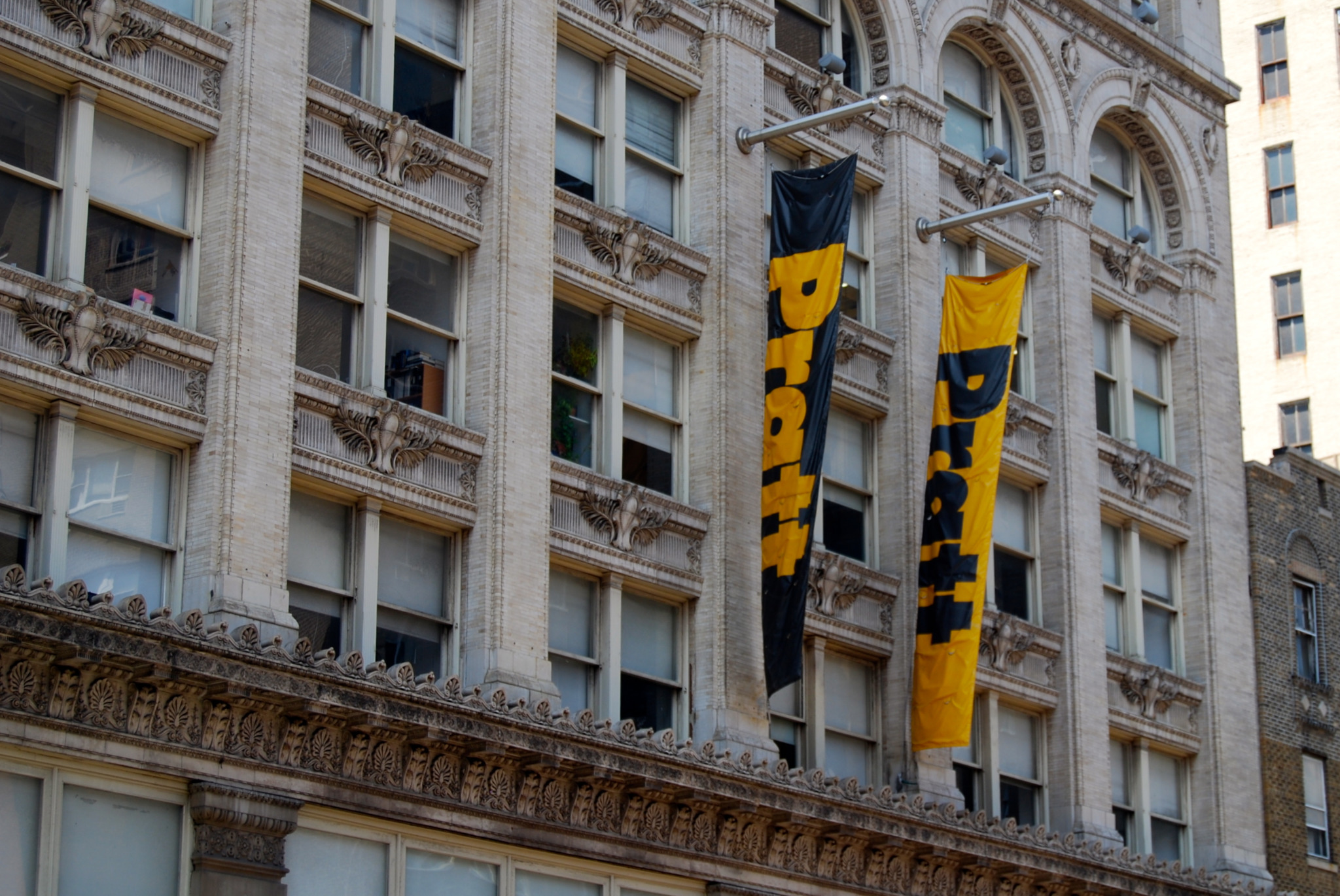 Pratt students put on perfect fashion shows and reinvent their name in the fashion world, and they do it the trendiest way possible. Located in Brooklyn, New York, Pratt makes itself home to some huge names in fashion. Jeremy Scott, the creative director and master mind behind fashion house Moschino, is a Pratt alumnus. Part of a larger design school with many fashion-based programs, including their well-known fashion design major, Pratt makes a serious mark on the fashionable student.
The students use design history and online fashion resources to design and create the clothing for the fashion shows. They research past and current trends by exploring places like the MET Fashion Exhibit, designer flagship stores and trendy department stores like Dover Street Market.
"I think maybe because Pratt puts such a heavy focus on construction and actually making clothing, as opposed to just sketching and research, a lot of students like to make their own clothes and incorporate their designs into their wardrobe, wear each other's designs, etc. Since Pratt is an art school, there aren't many traditional opportunities for us to dress up like dances or formals, so fashion shows are really our chance to show off our style!" Pratt alumnus Juliana Gogol said.
Prattfolio is a major magazine at Pratt, and students show their creativity through editorial writing about the institute. This magazine doesn't specialize in fashion and it doesn't need to— the attention their fashion shows receive from Vogue editors make up for it! Over the past few years, Vogue published several articles that highlight the designers graduating from Pratt and their collegiate accomplishments. That kind of publicity gives these students a fashionable edge that not many other colleges have.
To live up to their name, these students take advantage of the popular and cool Brooklyn scene and wear their best outfits to restaurants like Lilia and clubs like Bembe.
1. Fashion Institute of Technology
The one that you all were waiting for! Find the Fashion Institute of Technology: one of the most famous fashion schools for their fashion merchandising and design majors and the connections they have in the fashion industry. Their alumni base includes designers like Michael Kors, Calvin Klein and Carolina Herrera. You can find this institute in the heart of New York City, which gives amazing internship and networking opportunities to the students. For example, many students intern at major corporations like Bloomingdales, Macy's and Neiman Marcus.
"FIT is definitely not your typical college campus, and students use going to class as a chance to express themselves and show off their personal style. People totally dress up to go to class, and it's honestly a freeing environment because you can really wear whatever you want— even the outfits that would have seemed way too 'out there' back in your small-town high school," FIT junior Lauren Hudson said.
FIT promotes plenty of fashion organizations and runway projects. Students love to spend their time writing for their magazine, NOEMI, or setting up runway shows through RUNWAY27.
"Each year [RUNWAY27] produces a full-scale fashion show featuring FIT student designers, and we get donations and sponsorships from brands such as Ted Baker, Tommy Hilfiger, Bloomingdales and more. Everything from styling, merchandising, photography, front of house, PR and set production is completely done by students, and it is a great opportunity to get real industry experience while still in school," said Hudson, the President of RUNWAY27.
FIT also features a fashion museum on campus! Although currently closed, we can all dream about the Design in Motion: A New York City Ballet Fall Fashion exhibit. With all of this fashion at their fingertips it's no surprise FIT students become trendsetters and influencers! Some of their notable influencers include Jillian Mercado on Instagram and the Mian Twins on YouTube.
When considering FIT's location, their alumni and their career opportunities, these students are destined to be trendy. They live in the heart of fashion, attend classes about fashion merchandising, are a part of clubs based on fashion and read about fashion. At night, they find themselves surrounded by the coolest and trendiest night clubs. Style runs in their blood!