Why go through four grueling years of medical school when laughter is the best medicine? Laughter relaxes your body, burns calories and sends a boost of oxygen to your bloodstream. Comedians bring out howls of laughter to a crowd of thousands or an audience of millions. Imagine standing behind the camera when the announcer says, "Live from New York, it's Saturday Night!" If you dream of the stand-up spotlight, find a college and campus community that will help make it happen. No famous comedians rose to stardom without practice. Comedy courses, comedy campus groups, the opportunity to perform, the local comedy club scene and famous comedian alumni combine to make these the 10 best colleges for aspiring comedians.
Keep reading to find out the top 10 colleges for comedy in 2019 that'll help you deliver healthy doses of laughter and happiness to the world.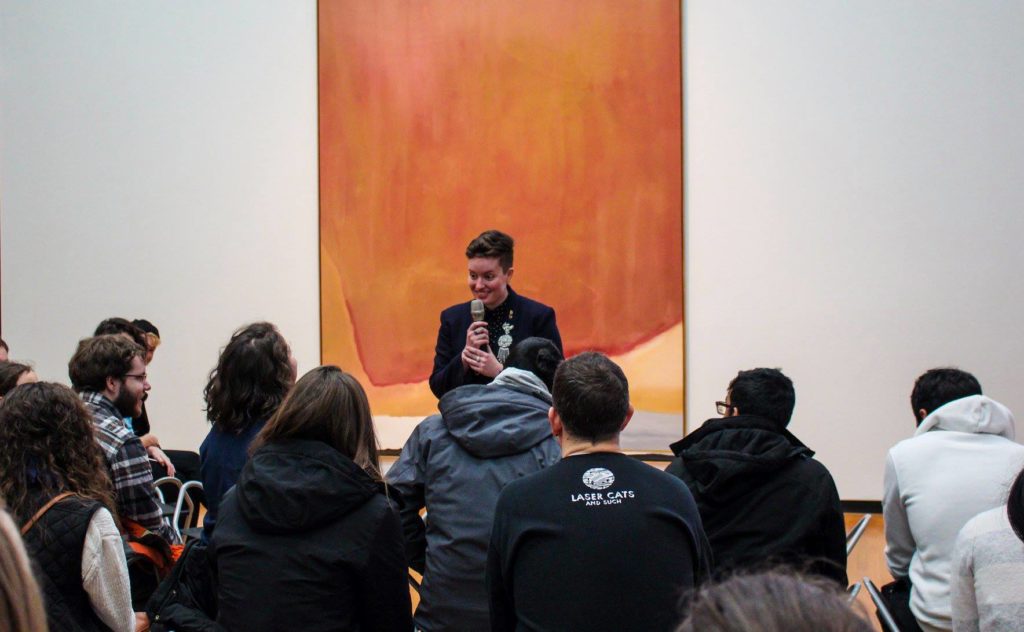 U of M comedians make their friends LOL all night long. In fact, LOL ROFL Comedy Club holds monthly standups to create a relaxed space for students to practice and brainstorm their bits. "It's very casual, it's more just a time to talk and funny things come up that turn into jokes," University of Michigan junior and LOL ROFL member Phoebe Danaher said. Aspiring comedians can also flex their comedy writing and creativity through University of Michigan's department of Film, Television and Media or English department. There's even U of M group ComCo (short for Comedy Company) which Jon Glaser from Parks and Recreation belonged to the during his time as a Wolverine. Or students can get involved in Ann Arbor's local comedy scene like Ann Arbor Comedy Showcase, a comedy club where stars like Tim Allen and Ellen DeGeneres have graced the stage. Whether you're in the classroom learning the theory or testing out jokes on the campus stage, U of M gives students plenty of opportunities to flex their humor.
9. Western Washington University
https://www.youtube.com/watch?v=LhEKrZePnK8
Comedians of all genders find support and feel at ease at Western Washington University. "We have been working intentionally on making our community a more supportive space for nonmale comedians," Western Washington University senior and Dead Parrots Society member Neco Pacheaco said. The Dead Parrots Society has open rehearsals every Tuesday for all levels. And they organize shows that anyone can sign up for, making comedy very accessible to all newbies. They also host a "last comedian standing" competition to raise the stakes. Aspiring comedians can hone their skill through the Dead Parrots Society and soar to the top (pun intended). Did you know WWU alumna and former Dead Parrots Society member Rashawn Nadine Scott now takes stage as main performer at The Second City. Nearby campus, Upfront Theater, one of the flourishing local improv theaters, hosts off–campus open–mic opportunities for students. And on campus WWU students can study theater performance and creative writing to level up their comedic skill sets.
Billy Crystal, Adam Sandler, Sarah Silverman and Alec Baldwin all have two things in common: They starred on SNL and they graduated from Tisch School of the Arts. NYU offers a performing comedy class that studies and analyzes comedy, and practices comedic traditions like masked comedy, high comedy (think Shakespeare), modern sketch, standup and improv comedy. The class wraps with the chance to share laughs with real audiences. Outside of the classroom the improv, sketch, standup, variety and satire news groups dominate NYU's campus. With the school in the heart of the Big Apple, dozens of comedy clubs surround you when you're ready to flee the nest. Students can set their sights on Hammerkatz, a famous sketch comedy group from NYU. They hold free monthly shows for all to attend and perform at top New York comedy venues like Upright Citizens Brigade. At NYU you get the foundation and community to practice your sketch while building ties to the city's comedy scene where you can rise to the spotlight.
7. University of California Santa Cruz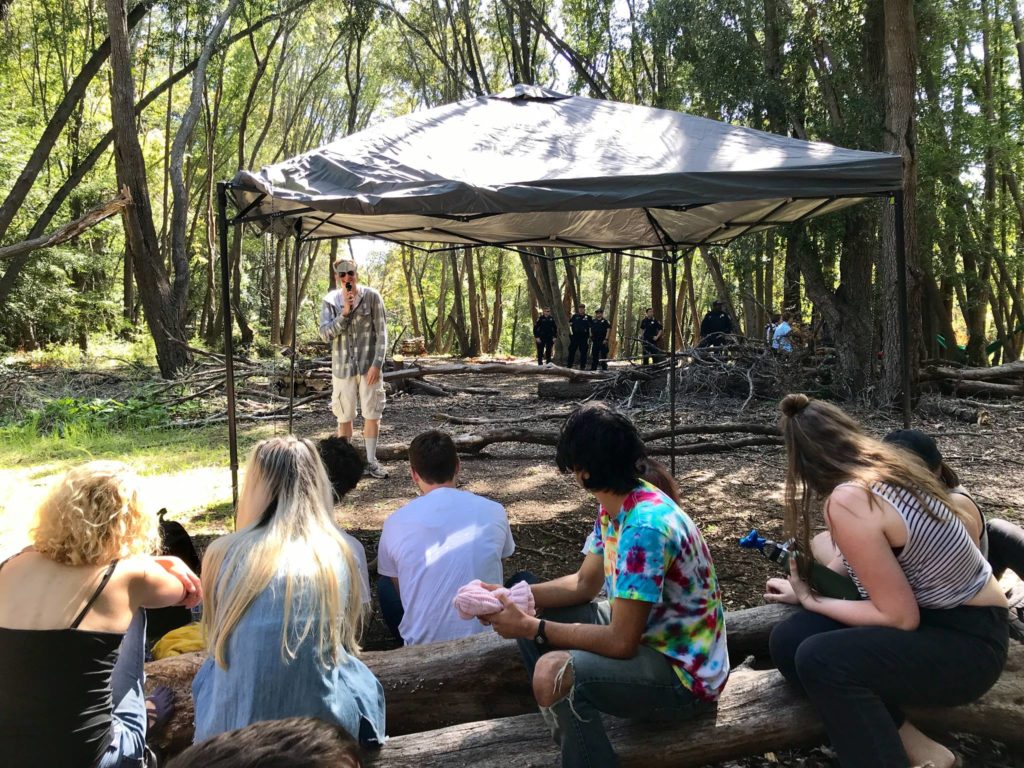 Slugs may slowly make their way through life but the Slug Stand Up group at UC Santa Cruz will keep your mind sharp. "Most of the standup that we do is in coordination with the Santa Cruz comedy scene which isn't exclusive to UC Santa Cruz," UC Santa Cruz junior and Slug Standup member Natasha Collier said. Opportunities to perform will indefinitely pop up with the school's connections in the city of Santa Cruz. "There's plenty of space to perform and do comedy on campus if you're willing to, but there's also a really cool pipeline from there to the comedy scene in Santa Cruz," UC Santa Cruz senior and member of Slug Stand Up Sam Weber said. Stand Up Santa Cruz keeps the comedy scene fresh in the area along with DNA's Comedy Lab, the newest addition to the Santa Cruz comedy scene. The club hosts live laugh fests with sketch, standup and improv shows and even throws in game shows and live podcasts. It's not always fun and games when it comes to academics, but luckily UC Santa Cruz offers a program for creative writing, an improv class and a screenwriting class to liven up your studies. If you hope to make crowds of nationwide audiences on their living room couch roar with laughter on Saturday nights, UC Santa Cruz will help get you there. Just look to alumni Andy Samberg and Maya Rudolf. Slugs know how to move you from college comedy and to the main stage.
6. Harvard University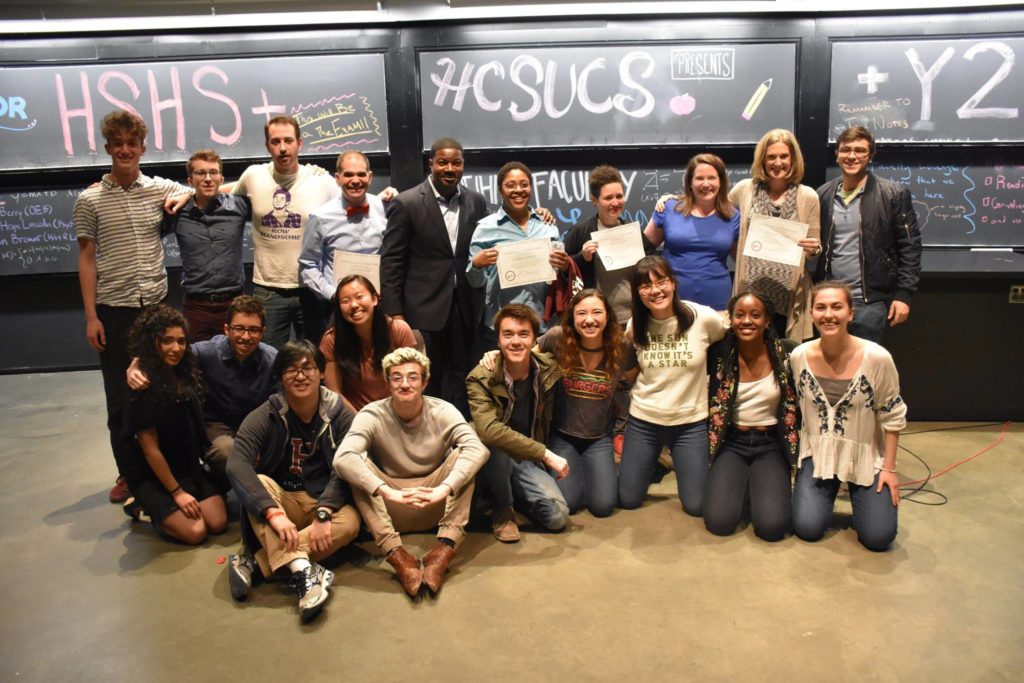 Conan O'Brien's comedic roots go back to his days at Harvard. He was the president of The Harvard Lampoon, the undergraduate humor publication. And the campus community offers improv and standup groups welcoming aspiring comedians to try out their jokes. The club Harvard Stand Up offers a chance for anyone to participate and hosts at least one improv show on campus a month. "In the group we make a big effort to go to open mics in the Boston area. The one we hit up most is Improv Boston because it is so close, but we try to go out there and get connected to other comedy groups in the area," said Lincoln Sorscher, Harvard sophomore and co-president of Harvard Stand Up. Multiple humor journals are alive and well on campus in addition to the Lampoon, such as The Satire Five. When it comes to actual academic courses, this Ivy League boasts improv classes and special focus classes such as the history of Italian satire that explores satire in the modern age.
5. Emerson College
Cut straight to the punchline by earning a B.F.A. in Comedic Arts from Emerson College. Emerson introduced this program in September 2016 as the first program of its kind. With the comedy path readily laid out, 11 comedy troupes ad-lib all across campus, like Derbyn Comedy, Hyena Comedy, Emerson Comedy Workshop and more. The Center for Comedic Arts offers stand-up workshops and master classes. One called "And That's Not Funny!" explores comedy's persistence through an age centered on trying to avoid making any political comments at the Thanksgiving table afraid of offending that long-lost uncle. The Emerson Channel produces two comedy shows: Breaking News! and Closing Time—a special Emerson student version of a late-night talk show (this one is for you, future SNL hosts).If you would literally die for the chance to work with the professionals from Funny or Die or the Upright Citizens Brigade, the Emerson network will get you there. Jennifer Coolidge, who brings laughs to teens all over the world in A Cinderella Story and star of 2 Broke Girls, attended Emerson, along with the beloved Tonight Show host Jay Leno. Not to mention you have the city of Boston at your fingertips with hot spots Improv Boston, New England's leading comedy theater and school for 35 years, and Laugh Boston.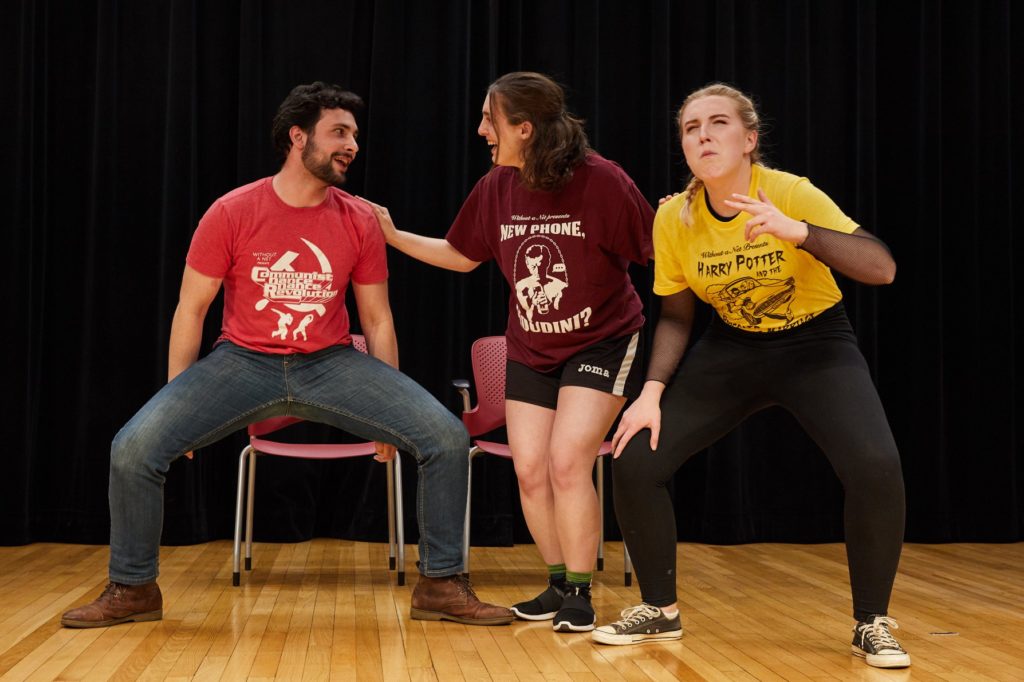 Learn to be the voice behind your favorite sketches at UPenn. Comedy groups here focus on different aspects of comedy like performance and satirical writing. Without a Net, one of UPenn's four improv groups, hosts a show each semester called "Funny Fridays" where members from other groups spread some funny vibes. Philly Improv Theater recently contracted Without a Net to perform there every month. "I know at least three other people out of the ten of us that for sure want to work in comedy…I want to be a writer or an actor," UPenn freshman and Without a Net member Joseph Elston said. Without a Net even won an improv tournament competing against most of the universities in Pennsylvania giving the club a claim to fame in the state. Some notable comedian alumni of UPenn include the hilarious SNL cast member, Vanessa Bayer, and genius creator of 2 Broke Girls, Whitney Cummings. When it comes to academics, UPenn teaches courses on writing for television as well as film writing courses in which students have the freedom to develop their own creative material.
https://www.facebook.com/theblackoutnu/videos/1578439562254362/
Northwestern, with its many comedy student groups, makes it easy to find your fellow comedy-loving peers. You can even get involved in Northwestern's Late Night Comedy show called "The Blackout," which holds the high-profile show once each quarter and even championed a College Emmy Award. The group Out Da Box holds a big show in the spring with a few hundred attendees so definitely break out of your shell, or shall we say, out of the box, at this mind-blowing opportunity. Notable alumni include Seth Meyers and David Schwimmer, AKA Ross from Friends. "The campus is so student group driven and there's a lot of performance bases for shows of any size," Northwestern University junior and member of Out Da Box Avery Powell said. The opportunity for tournaments such as The College Improv Tournament and the closeness to the infamous comedy club Second City, which hosts Thursday night improv jams for students, are just a few of the many perks for Northwestern for aspiring comedians.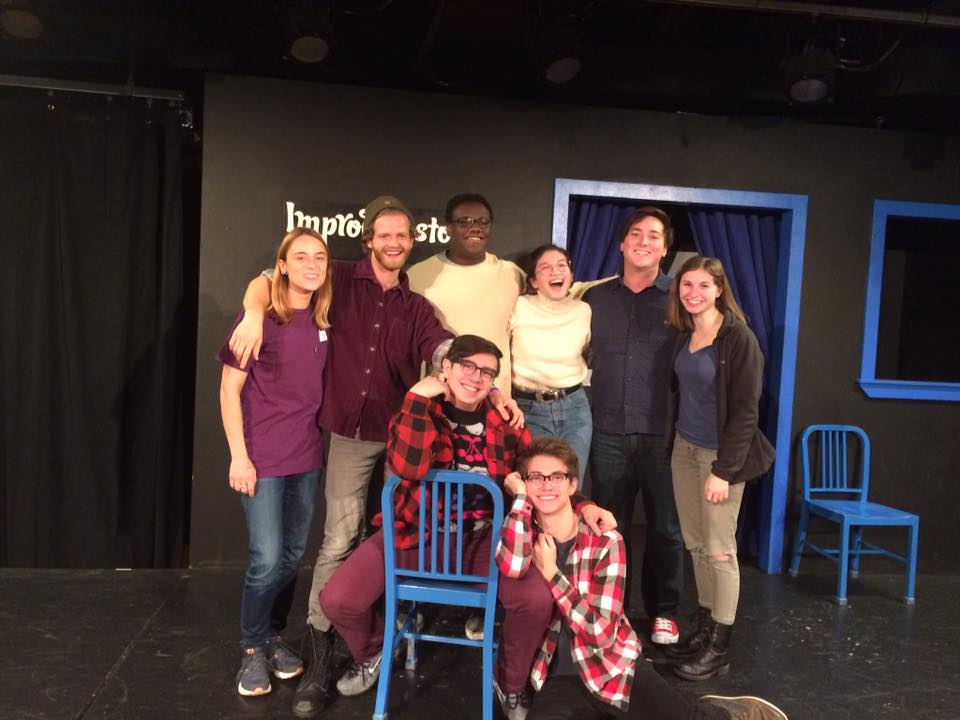 Brown may be hidden in the small state of Rhode Island, but comedy finds a big home among many Brown students. The comedy group Comic Sans doesn't require auditions—so jump right in there, both literally and figuratively if you so desire. Comedy groups at Brown even gain national attention. "Skorts, which is all women, just got approached by this NBC TV show comedy competition, which is super cool," Brown University junior and member of the comedy group IMProvidence Joshua Danielson said. Caffeine and comedy go hand in hand at standups in local, off-campus Providence coffee shops. Notable alumnus John Krasinski from The Office even joined a sketch comedy group during his time on campus before he entered his world of corporate and office life, even if it was behind a camera. Put your writing to the ultimate test in Brown's creative writing workshop programs and stimulate the intellectual side of your comedic passion by taking courses on the history of comedy in the English department. You can probably hear the theme song from The Office playing in your head just at the mention of the show, so make your own little theme song and find a perfect home base for comedy at Brown.
1. Columbia College Chicago
Flood your academic journey with funny at Columbia, because the school has a B.A. in comedy writing and performance—what better way to steer your career current to comedy? "You get the opportunity to do comedy studies which is an entire semester at Second City," member of Columbia College Improv Club and Columbia senior Grace Roushdi said. Comedy theory, writing, standup and solo performance classes mean students of all study ventures can add a little laughter to their day. "I've been really pleased with my entire experience so far, and they continue to update the courses each year," Roushdi said. The comedy club 5C hosts frequent open mics for students to perform. And Chicago makes comedy accessible as ever. In fact, The Playground Theater, the only non-profit co-op theater in the United States, doesn't charge their performers for the space. "At the playground it's just the best environment. It's an electric energy of people wanting to see other people succeed and get better," Roushdi said. Roushdi also helps host College Improv Night at The Playground Theater every Friday, where up-and-coming jokesters from all over the city can mingle and laugh together all night long. You might just laugh your way to New York City as a star on SNL with alumna Aidy Bryant or voice a cartoon character as comedian and Columbia Chicago alumnus Scott Adsit did in the movie Big Hero 6.