Simple and southern, Auburn University draws student in from all corners of the world for their small-town feel, award winning academic programs and the "whole package" college experience. The "Auburn Family" has each other's backs at all times, the sense of unity and togetherness reign true at Auburn. A college experience at this school will not only prepare students for life after college, but equip them with the materials and memories to achieve greatness in life, the Auburn way. Student life at Auburn University can be just like any other college; packed full of studying, joining organizations and making connections with the people around you. What sets Auburn University apart from other schools is its adventurous taste pallet, charming campus and school spirit.
If you are a student on the brink of graduation, check out the top 21 things to do before that dreaded date approaches.
1. Roll Toomer's Corner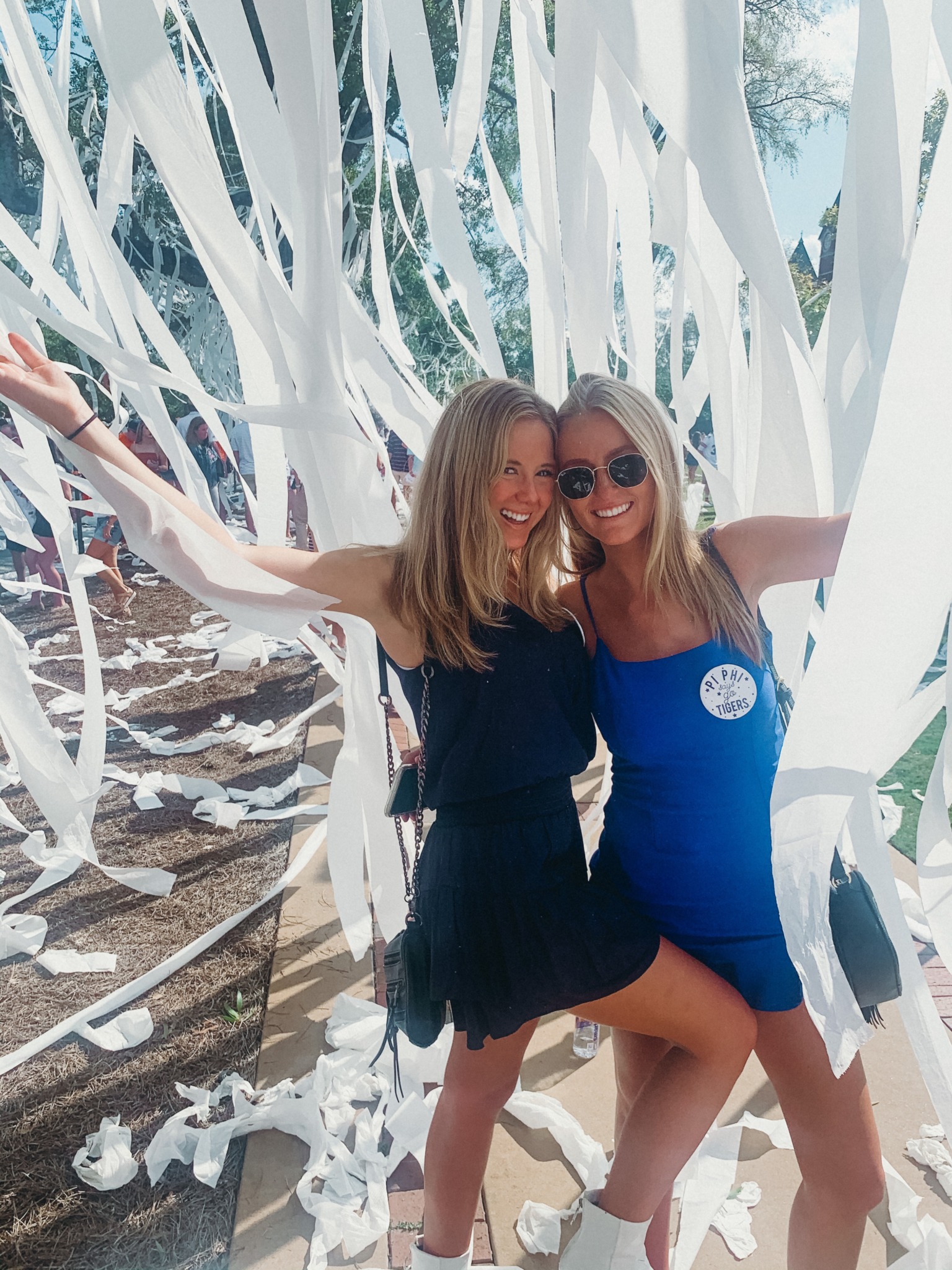 As the most famous tradition at Auburn University, this earns the number one spot on the list. If you've been lucky enough to experience the rolling of the trees, you know there's nothing quite like it. After an Auburn victory, students and fans flock to Toomer's Corner and toilet paper Toomer's tree-line in celebration. In addition to this event being connected to the feeling of triumph and pure elation, it's a wholesome feat as well. Not only do Auburn's students and faculty partake, but young families, spirited fans and loyally devoted alumni join in on the fun. No need for snow when Auburn's camps are painted white (from toilet paper) most of the year!
2. Eat on Samford Lawn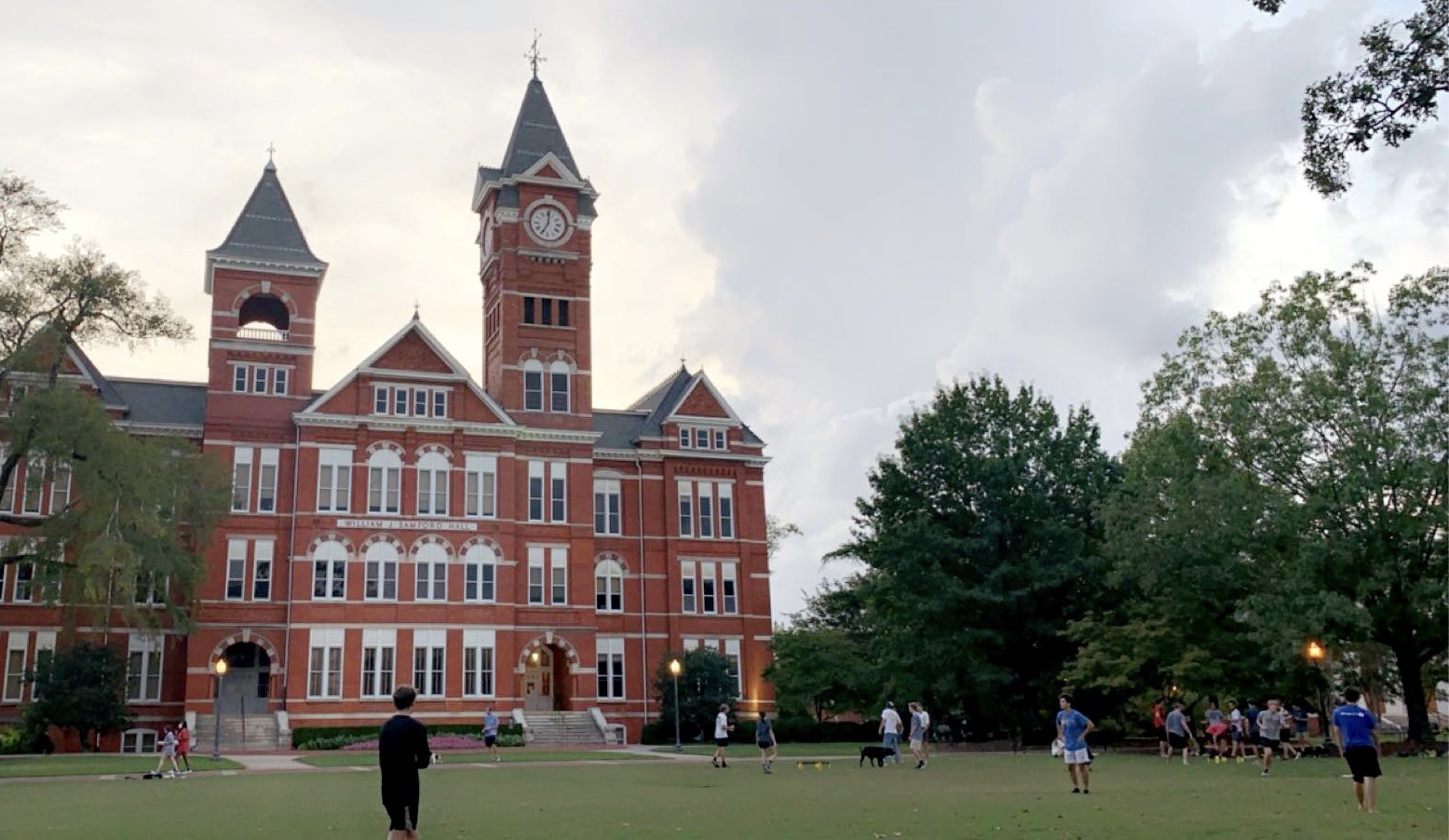 No need for Hollywood studios when Samford Lawn is a movie set come to life. Samford is just as picturesque as it is famous at Auburn University. This aesthetically pleasing structure serves as a figurehead for the university's family friendly and wholesome image. At all times, Samford Lawn is sprinkled with students studying, spike ball tournaments and colorful blankets sprawled out as makeshift dinner tables.
3. Toomer's Lemonade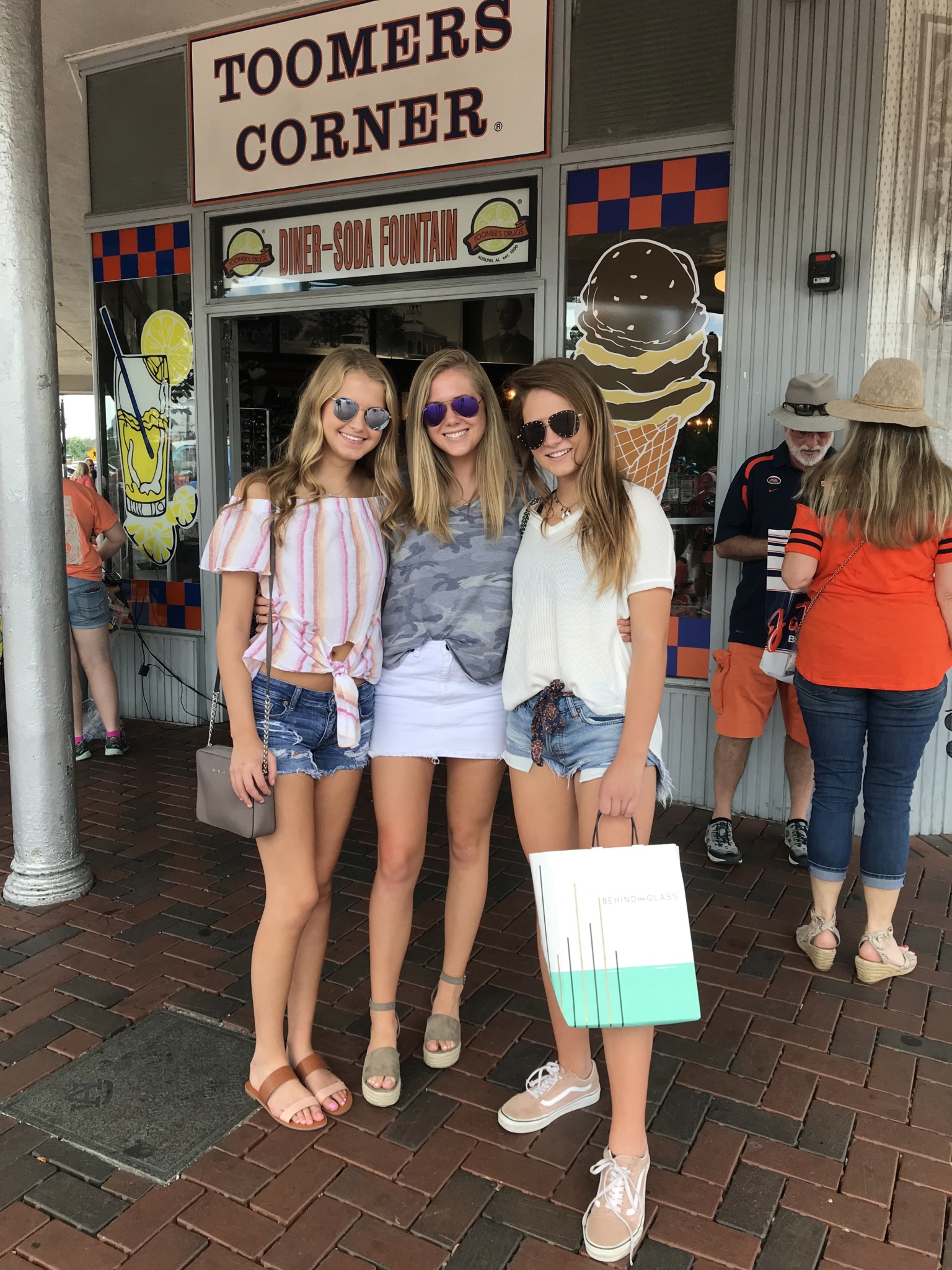 Hidden inside a small-town diner/gift shop lies the heart and soul of Auburn's downtown. The one recommended pit-stop for potential students (and for graduates to be) is Toomers Corner for an ice-cold lemonade. Toomer's themed Auburn apparel and southern comfort food are found inside this timeless diner, along with the famous Toomer's lemonade cups. Samford can be seen through the windows of Toomer's Corner, so after purchasing a large lemonade (pro tip: add vanilla flavoring), cross the street and enjoy your treat on Samford Lawn. Of all the Auburn traditions, this is certainly the sweetest!
4. Eat at Irritable Bao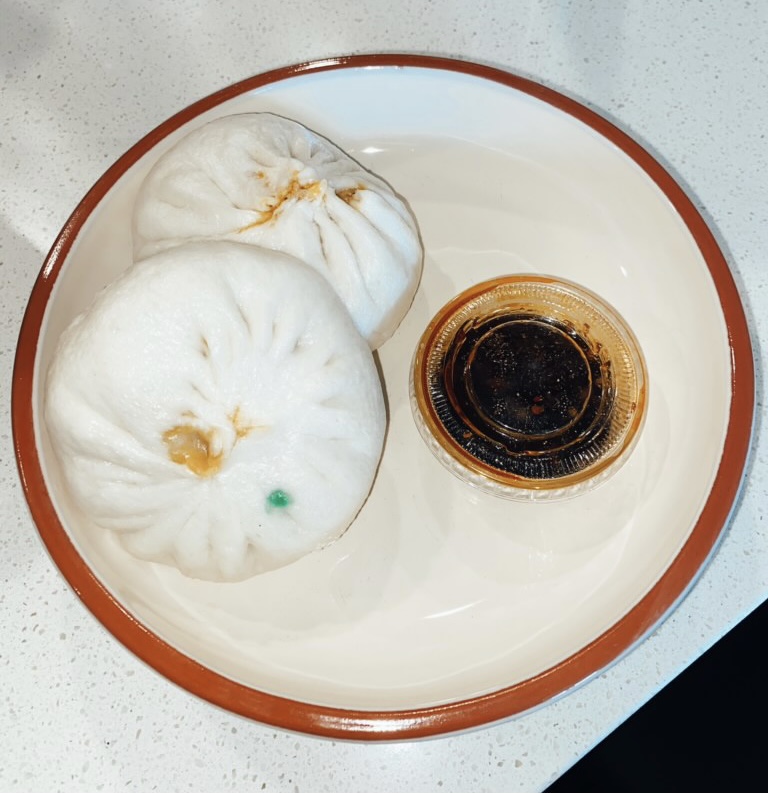 What the town of Auburn lacks in size, it makes up for in quality eating. Auburn has a diverse collection of incredible eats. If you are in search of highly recommended lunch spots, the Irritable Bao constantly receives five stars across the board. The Irritable Bao is a newer restaurant that made a quick claim to fame among university students for its reasonable prices, quick service and mouth wateringly delicious steamed buns. Each day they mix up their menu to showcase two or three of their most famous bao buns, with buffalo chicken dip bao coming in hot at number one.
"Going to get a bao is not just about the food, it's the overall experience. You are welcomed by the incredible owner every time and made to feel like you are a part of the family. You end up meeting new people and seeing friends and they're constantly and it is just a positive place where you are fed in more ways than one," Auburn University senior and Irritable Bao employee Gabby Watson said.
The Irritable bao is quickly making its mark as a must-eat restaurant!
5. Sky Bar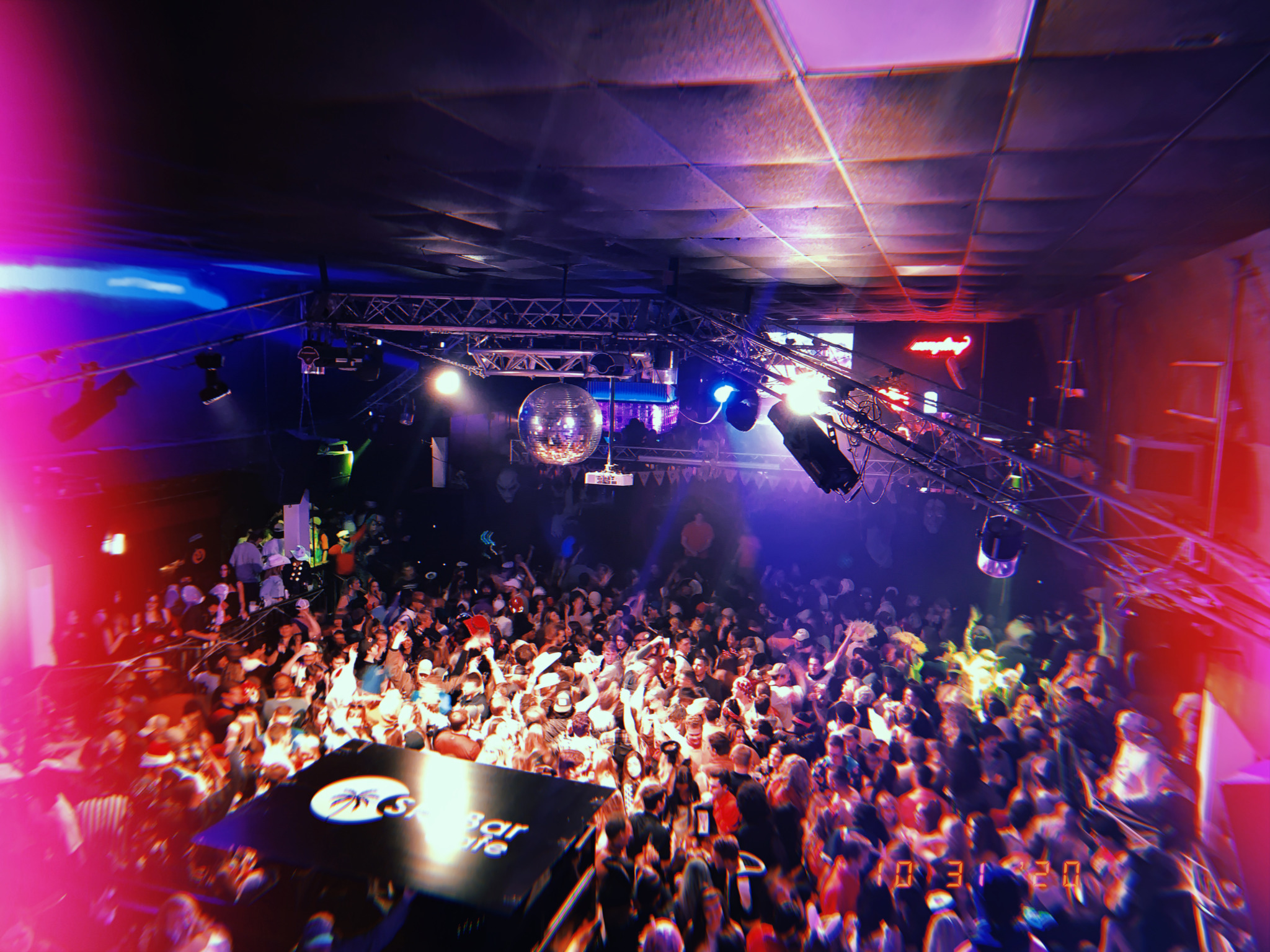 For the 21+ students, many Friday nights have probably been spent at Sky Bar. As the biggest bar in the SEC, Sky Bar has many different vibes within the building. The Karaoke room welcomes people at the front of the bar. This room gives off major country vibes as country karaoke music and cowboy boots flood its walls, making it a good place to hang out, sip on your drink and converse with your friends. Next to the karaoke room lies the "Boom Boom Room." With an obscenely big dance floor and open ceiling, the late-night hours of this room are filled with EDM, smoke and lots of jumping up and down. There are three more parts to this massive place, so if you lose your friends… good luck.
6. Auburn Football Game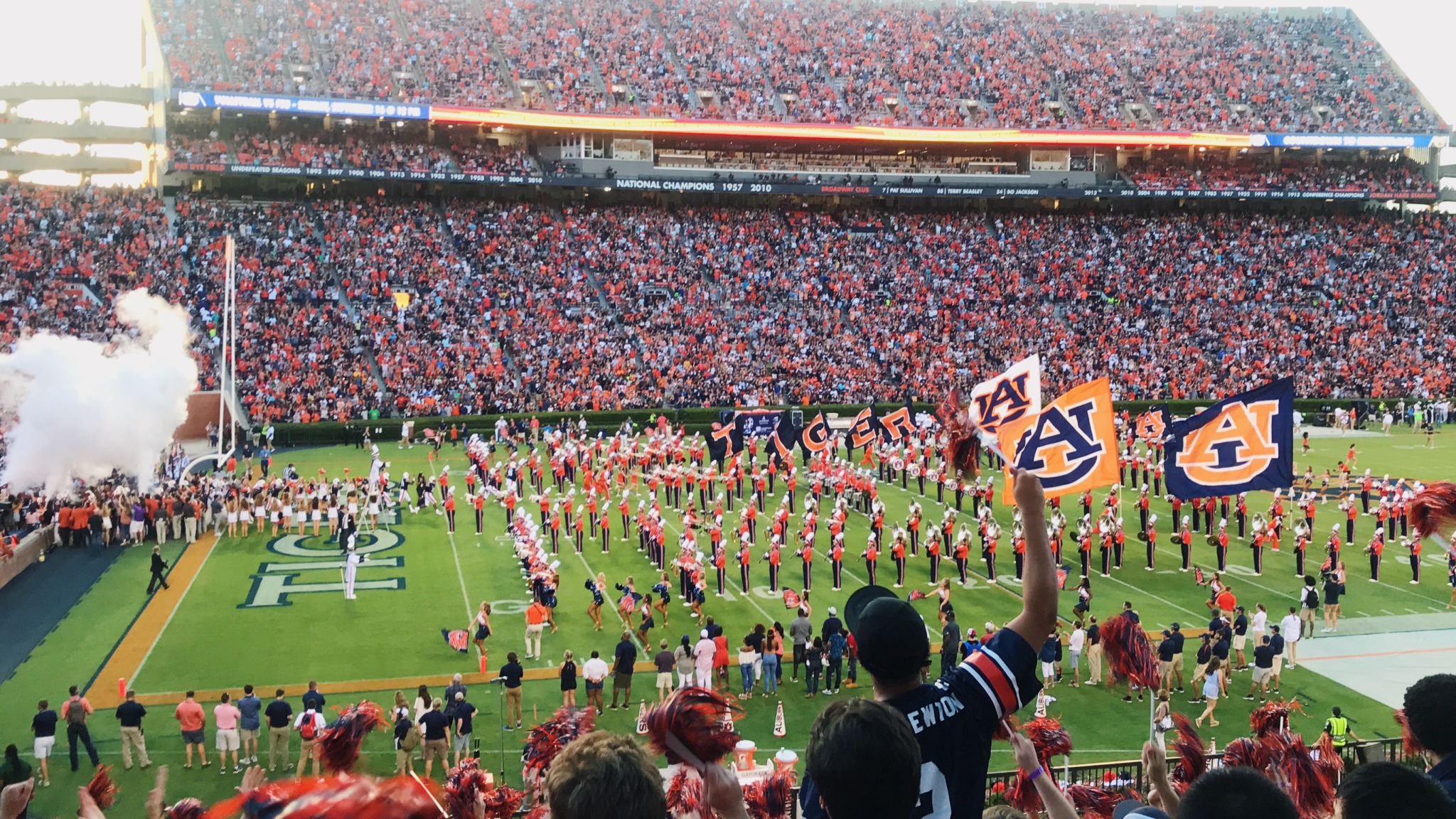 Being a well-known university in the SEC, Auburn's football games are a must-see. From the Tiger Walk to the Eagle flying over the stadium, game day is a pivotal event as a student at Auburn University.
"One of my favorite Auburn Football traditions is Swag Surfin. It is the fourth quarter with two minutes left, Auburn is down by a field goal and they have the ball. There is a chance Auburn might win the game. All of a sudden, the song 'Swag Surf' plays throughout the stadium and immediately everyone in the student center puts their arms around each other and as a student body, we start to sway together," said Auburn University junior Clare Rafferty.
"Swag Surfin" is only one of the many Auburn traditions that set it apart from other schools.
7. Tailgate the White Tents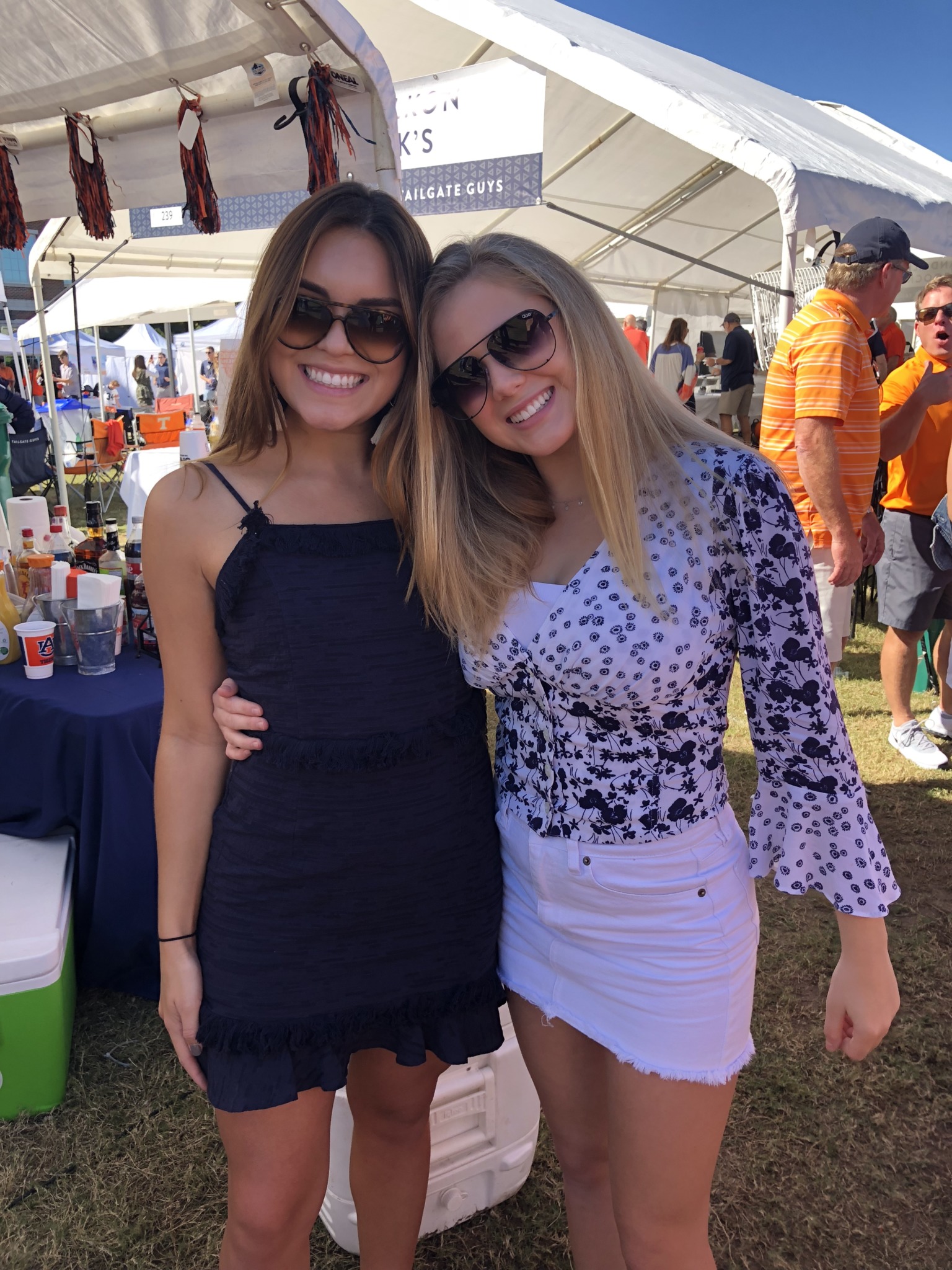 A part of what makes Auburn's game days so special are the white tents. As a student, watching the white tents go up every Thursday is one of the most exhilarating feelings because it means that you have a weekend full of blue, orange and "War Eagles" ahead of you. Auburn's campus becomes a sea of white as its lawn is transformed into a city of tents. Each tent is rented by different groups and organizations, so there is a place for everyone. Even if your invitation was lost in the mail, the Auburn Family is so welcoming. You could pop into a random tent to join in on the festivities.
8. Auburn Basketball Game
Part of the Auburn experience is Auburn basketball. You cannot have one without the other. From the pre-game music to the half time pretzels, the Auburn Arena is an exhilarating experience. Maybe you were lucky enough to get student tickets to the 2018 season where Auburn won 4th place in March Madness, if not, Auburn basketball is still a sight to see.
"When Auburn beat UNC in and advanced to the Elite Eight in March Madness, I swear the entire campus erupted into the loudest cheer I've ever heard. People were throwing drinks up in the air, jumping on random people and just screaming. I remember I was smiling from ear to ear; I couldn't stop. It was such a great feeling to be an Auburn student then, we were so proud of our team," former Auburn University student Kendall Soistman said.
Your experience at Auburn University can never be complete without attending at least one Auburn basketball game. Not only will you be happy you made it to a game, but you will be even more proud to call yourself an "Auburn Tiger" by the end.
9. Lunch on Red Barn Lawn at Ag Heritage Park
Another lunch spot that must be visited before you graduate Auburn University is the red barn at the AG Heritage park. Surrounded by low rolling hills and a glistening pond, this bright red barn is the perfect place for a picnic with your friends. Additionally, it is a popular pet spot as many students and their furry friends visit to run around and enjoy the blissful ambiance this spot creates. This is definitely a must-do activity.
10. Cheer on the Gymnastics Team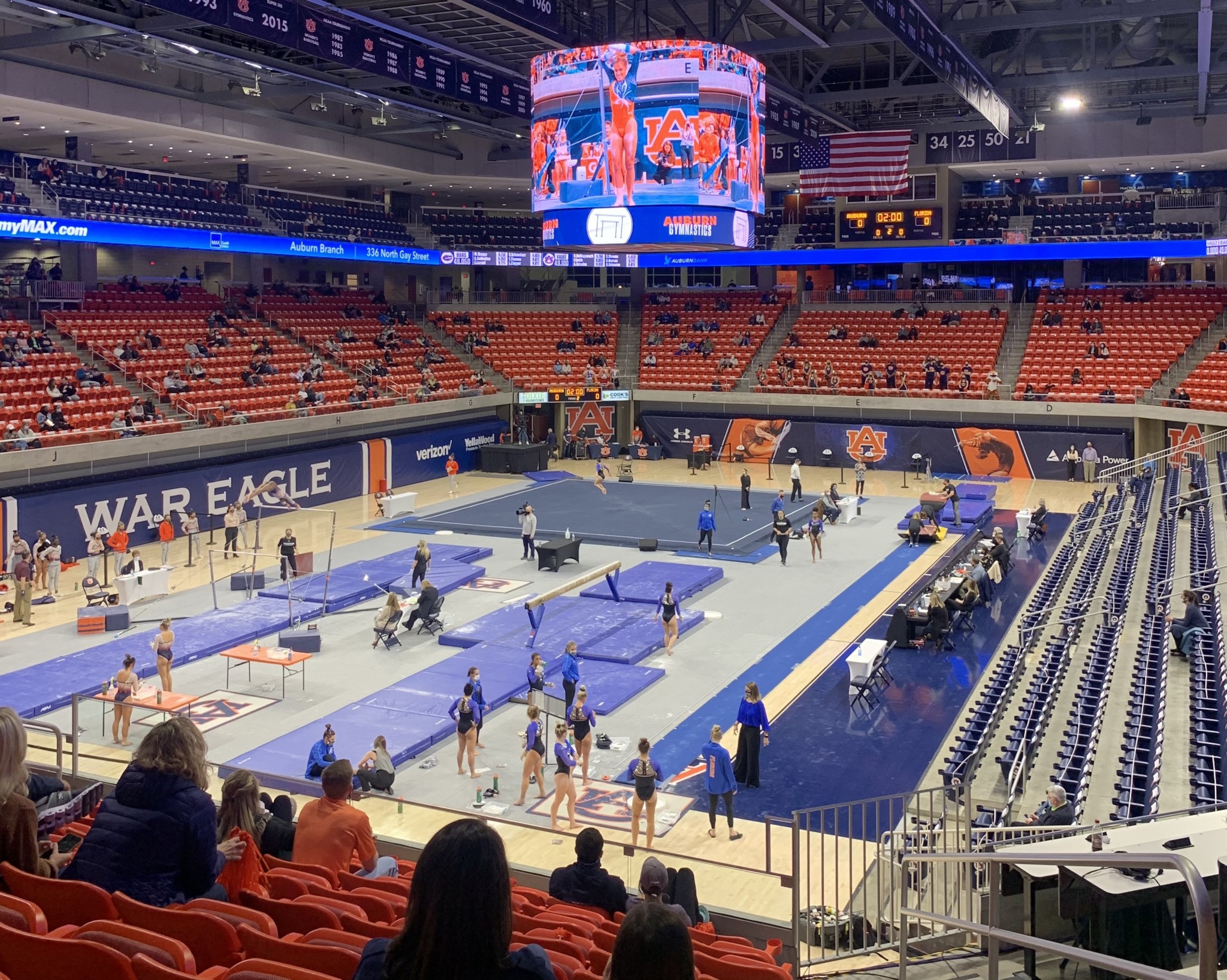 Auburn's students are pretty lucky when it comes to entertaining sports games. Unlike other schools (cough, cough, Bama), Auburn University has tough competitors in more than one sport. The thrill, dedication and crowd that comes with Auburn's gymnastics team warrants its spot on this list. Not to mention, their halftime hype videos and team interviews are the best out of any athletic department.
"My experience at the meet was extremely memorable because it was my first time ever at a gymnastics meet! It was so cool to watch all of the talented gymnasts and cheer them on with my best friends. They played fun videos on the screen during breaks and really kept the audience engaged! It reminded me of watching the summer Olympics as a kid!" Auburn University student Erin McGarry said.
Gymnastics is one of the most entertaining sports at Auburn University. Even if you have no experience or knowledge of gymnastics, these events? A must-see!
11. Speed Bumps That Play the Fight Song
In November of 2019, a musical road known as War Eagle Way was introduced to Auburn's campus. On South Donahue Drive, you will find what looks like mini speed bumps on the right side of the road. If you drive over those bumps, part of the Auburn's fight song will ring through your car and your ears. This accomplishment established Auburn as the first campus replicate their fight song in this way.
12. Casual Dinner at Moes or Live Oaks Ladies Night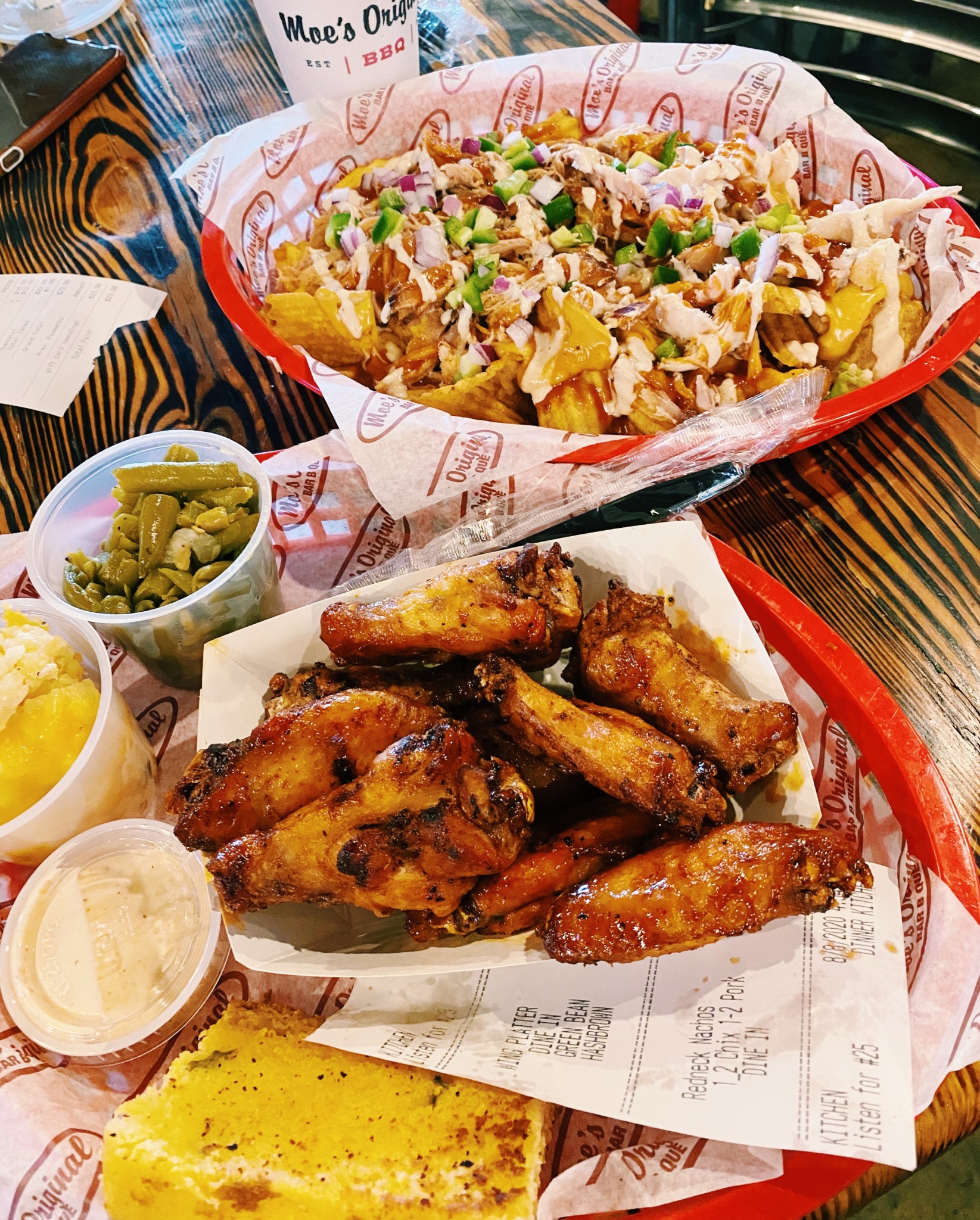 For the times you need a casual dinner in between study breaks, Auburn has what you're looking for. Restaurants such as Moes and Live Oaks are the perfect in-between. Moes' interior is decorated with wooden booths, high stools and a tree sprouting from the ground. It gives off the perfect rustic bar vibes for a card game or a casual conversation with your friends.
Live Oaks Ladies night is two-fold. First, their handcrafted cocktails are to die for. Second, they have the best fried macaroni cheese bites in the world. Known for their lip-smacking appetizers and cute waiters, Live Oaks' outdoor ambiance creates the perfect place for a casual sit-down dinner. Your time at Auburn would not be complete without a "Tipsy Tiger" night at Live Oaks.
13. Chewacla State Park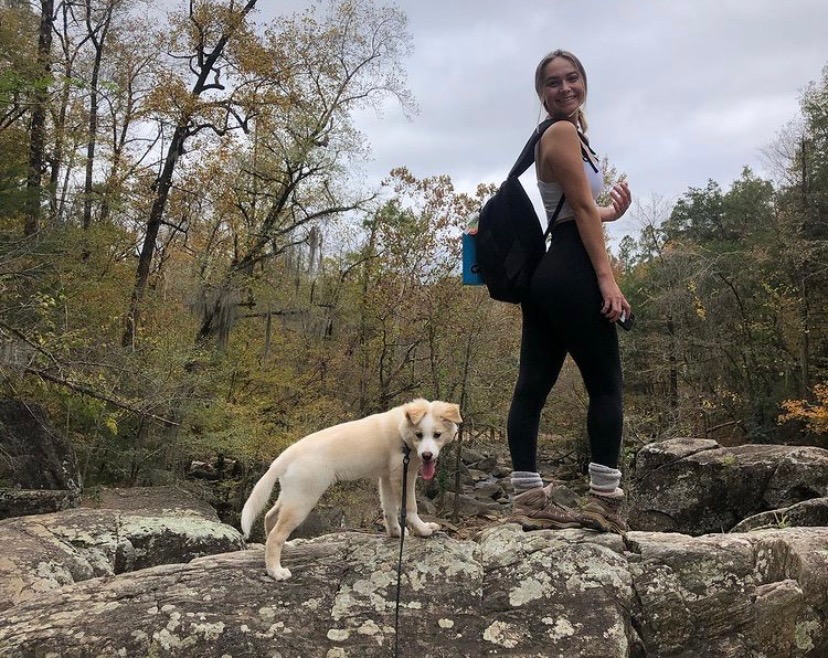 When adventure calls at Auburn University, Chewacla State Park picks up. Only a 20-minute drive from Auburn's campus, this park is full of green trees, aesthetic sights and hiking fun. At the end of one of the hikes, a beautiful waterfall awaits tired visitors.
"My friend Brinkley and I went to Chewacla in the fall with her dog. The trees were so beautiful, and it was such a nice escape from reality," Auburn University student Kylie Murray said.
Chewacla State Park is a forest oasis that needs to be explored. Nature lover or not, this park has all the ingredients for a wholesome afternoon.
14. Stroll Through the Donald E. Davis Arboretum
This location hides behind the Hill dormitories on the far side of campus. Its secluded location does not draw in many students. However, the Donald E. Davis Arboretum is the perfect spot to take a much-needed casual stroll. Inside this small forest lies a babbling brook and elegant statues that create serenity for its visitors. The two best times to take a stroll through this arboretum are early October when the leaves are turning, and late March when the greenery is growing back.
15. Treat Yourself to A Nice Dinner at Lucy's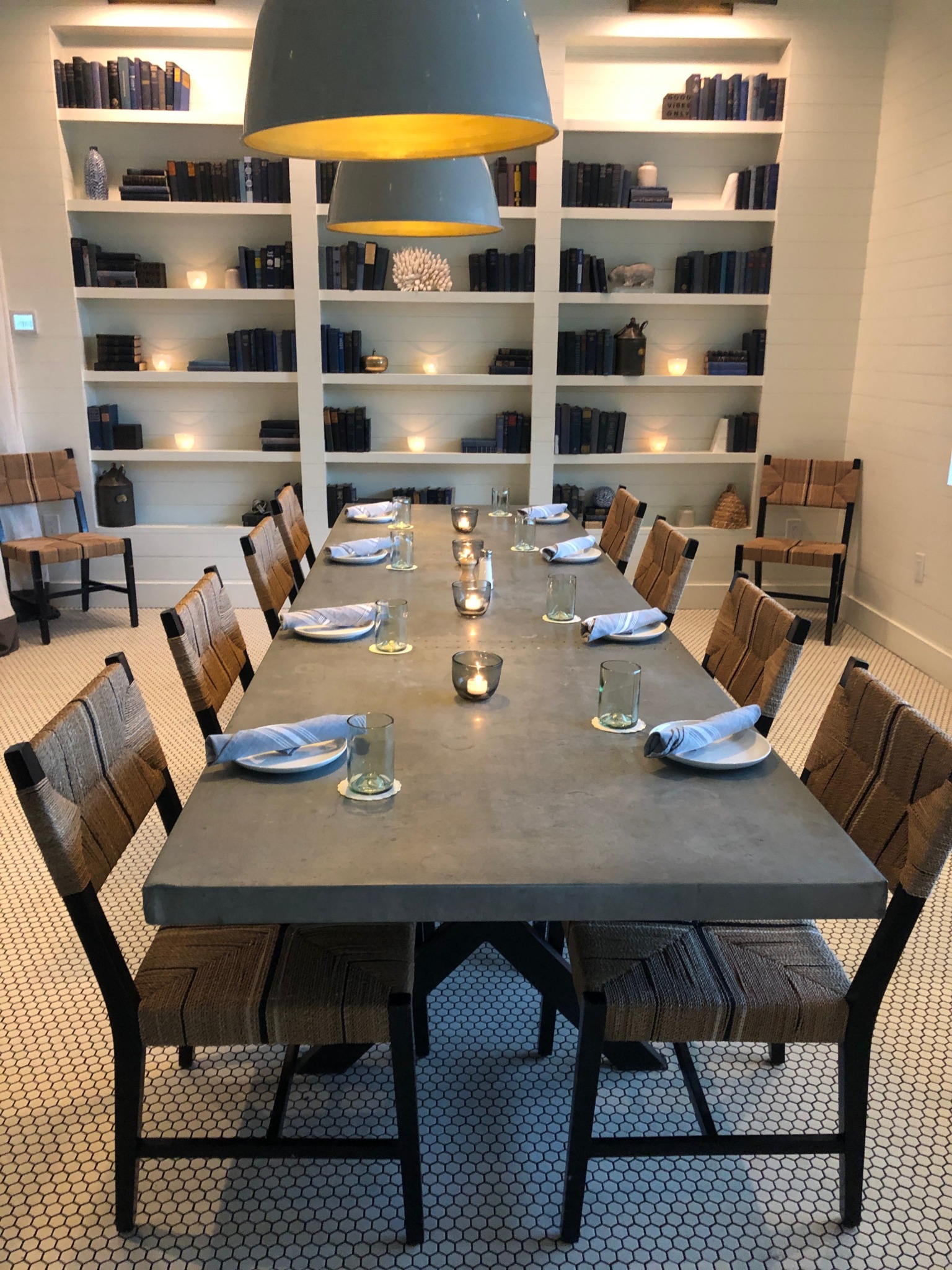 Lucy's is the prime destination for a sensational meal that is accompanied by inspiring interior decorations. A popular brunch spot as well, Lucy's does the restaurant business right.
"The Lucy's experience is superior to any other dining experience in auburn because of its ability to wow the guests from the time they enter to when they depart. Our servers have a way of connecting with guests on a personal level, and love to create rich and memorable experiences," Auburn University student Taylor Gosselin said.
Inside, the white walls and floors create a bright and clean look that is complimented by wooden accents and blooming plant life. They have an extensive and adventurous wine collection that is accompanied by one of the best meals you'll have in your life. Their most famous item would be the "Lucy's Burger": a tender burger infused with Brie cheese and topped with caramelized onions and fresh lettuce.
16. Day Trip to Atlanta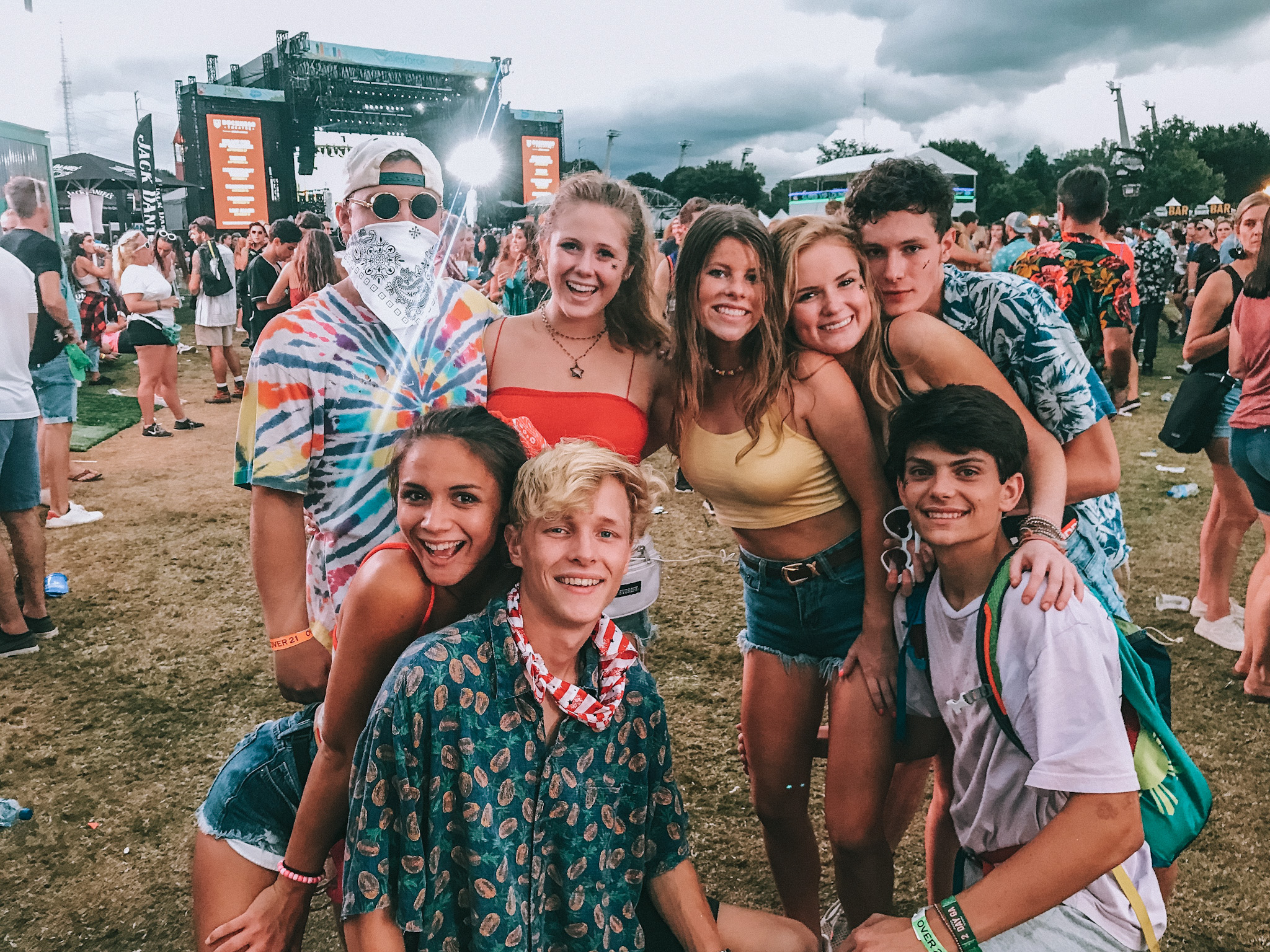 Part of Auburn's charm is its southern small-town feel. That feeling where you can walk everywhere and become a regular at your local coffee shop. Sometimes small towns get too small and a weekend getaway is needed to cure your restlessness. If you go to Auburn University, an Atlanta weekend has got to be marked off of your checklist. Whether it's for Music Midtown, a shopping weekend or hometown date with a new friend from Atlanta (half of Auburn is populated with students from Atlanta), the one and a half hour drive is worth it. By the end, you'll be eager to get back to the Plains.
17. Riding the Weagle Bikes
Auburn once tested its luck with scooters like Byrds, but that didn't stick. Instead, Auburn has implemented the Weagle bikes for swift student travel around campus. The bikes are attached to an app, so with the click of a phone screen there's a world of pure bicycle athleticism at your fingertips.
"One night my friend Kendall and I were walking home from Quixotes Bar and we looked to our right and there was a Weagle Bike sitting there. I was in the driver's seat and Kendall was balancing on the handlebars. It was honestly terrifying because we couldn't get the brakes to work. Riding the Weagle bike at 2 a.m. will forever be one of my favorite memories of Auburn," Auburn University junior Kate Shroyer said.
Students tend to forget about this perk of Auburn's campus.
18. Watch A Baseball Game on the Parking Deck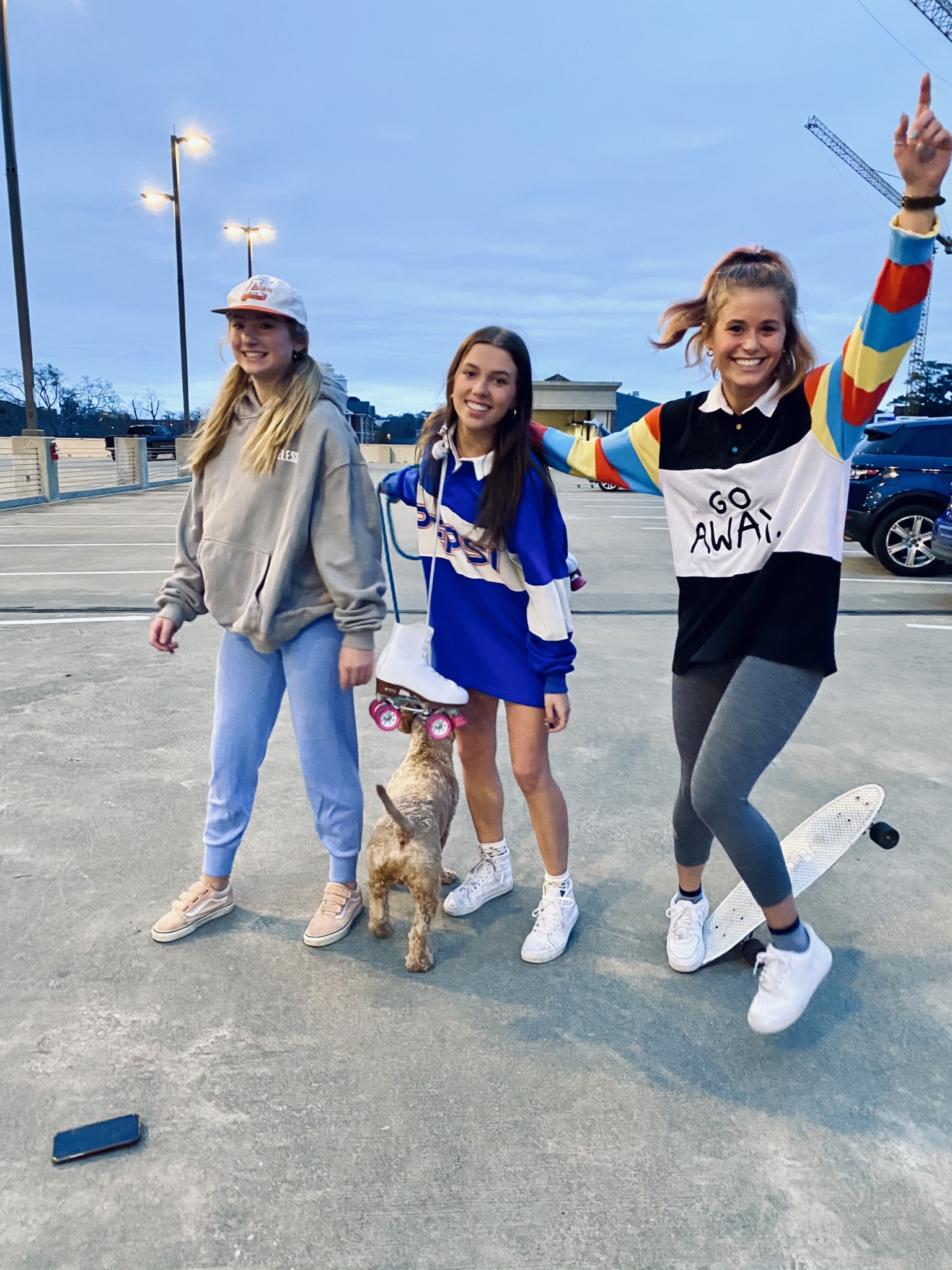 Overlooking Auburn University's baseball field is a popular student parking lot. This is a popular spot for baseball viewing parties that must be checked off of your Auburn bucket list. Picture this: you and your best friends together, watching the sunset on a hot summer night, a cold white claw in your hand while listening to your favorite playlist and cheering on Auburn baseball…doesn't get much better than that. This student parking deck can spice up an otherwise anti-climactic night with your friends.
19. Visit All the Coffee Shops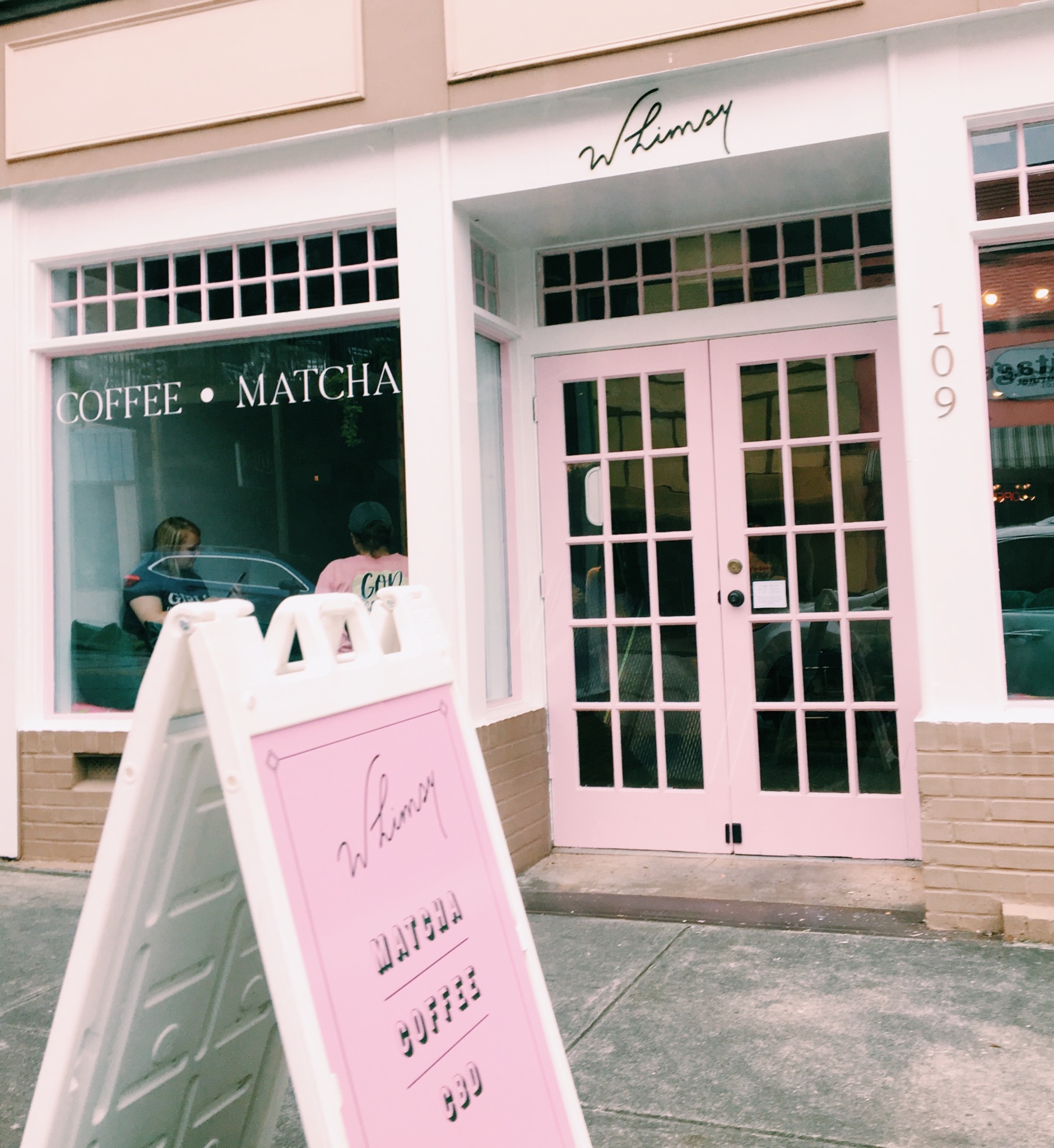 If you're an Auburn student, you know there is a pretty solid collection of coffee shops surrounding campus. Coffee Cat is more of your hipster coffee shop vibe while Uniq is super aesthetically pleasing with its white walls and green accents of plant life. Ross House gives cozy vibes because it's a literal house converted into a coffee shop. If you're a poor college student and are up for driving to Opelika, SideTrack Coffee has got you covered. They have taken a twist on the idea of…paying? You can quite literally pay whatever you want for your coffee. If you have $1 to your name, you could essentially get a latte for 25 cents.
20. Watch the Sunset at the Fire Tower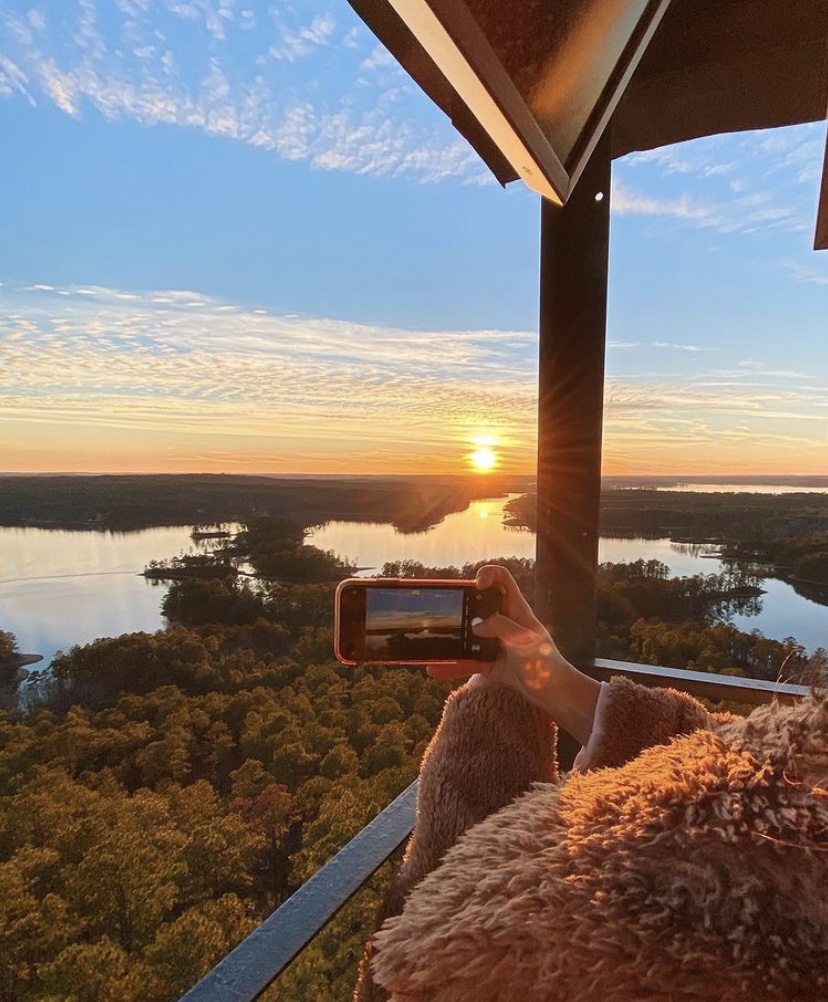 If you're up for an adventure but don't want to go too far to find it, the Fire Tower is the perfect in between. The top of the tower looks out over a beautiful river and marsh-like land. You can go here in the day while exploring the land around it, but the best time to make the climb is right before sunset.
If you've ever been to Auburn, you know that the sunsets there are really special. Cotton candy pink sinks into the sky as splashes of lavender purple create what looks like a watercolor painting. There's no better place to take in the view than the Fire Tower. This is definitely a must do during your time at Auburn University.
21. Massage Day at Medi-Spa or Marriott
For anyone, school can be stressful. Few students are aware of the Auburn Medi Spa, a magical land full of calming sounds, scents and sensations. They offer a variety of stellar services, but a fan favorite would be their massage services. The staff are equally talented and equipped to make the most of your time. Their prices are reasonable for a student salary, the facilities are not only clean but aesthetic and their customer service is outstanding.
If you are willing to spend a little more, the Marriot Spa is definitely worth it. It's more of a drive since the resort is located in Opelika next to Moores Mill Country Club. However, the route is scenic and easy to follow. Its interior decoration is inventive and breathtaking. As you walk in the door, immediately to your left is a moss mural of Moores Mill golf course.
Since this is a new addition to the hotel, the amenities are top notch. Depending on the package you choose, after you check in and are given your complimentary robe, trail mix and mimosa (if you're over 21), you have the options of relaxing in the sleep den or basking in the bubbles of their hot tub.