It's around that time of the year again where the panic of giving the perfect gift sets in. However, this year it doesn't need to be that stressful. What's one thing all age groups in 2020 have in common? The answer is Zoom. Whether it's working an office job from home, attending remote classes or holding virtual meetings, Zoom seems to have made its way into everyone's daily lives.
Here are some amazing gift ideas for all things Zoom!
Countless hours in front of a screen every day leaves people's eyes feeling tired and can even damage the health of the eyes. Blue light classes will actually filter the harmful blue light from a screen before it reaches your eyes. The great thing about these glasses is that they can be added to prescription glasses and can also be worn by people without prescription glasses. "On days where I have multiple classes back to back, my eyes are always so tired afterwards," said Penn State junior Reilly Burton. "I bought myself these blue light glasses, and they've helped so much." They're also super stylish! 
Price: $17.99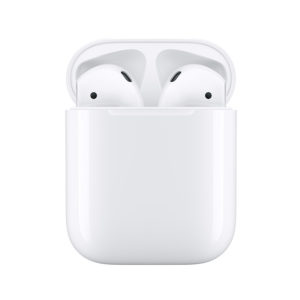 What if you're in the middle of class and you need to get a glass of water or use the restroom? With wireless headphones, you won't be tied down to one place but can walk freely while still staying in touch with whatever is going on in the Zoom call. Aside from Zoom calls, wireless headphones are also just super convenient for everyday activities. AirPods are a great option as they charge incredibly fast, fit snugly in any ear type and offer great sound quality. Apple is also offering free engraving right now!
When giving a presentation or pitching an idea at work, you want people to be viewing you in the best quality video possible. Blurry screens and laggy video can instantly diminish the quality of any presentation. Though it may seem unlikely in today's digital world, not all laptops or computers come with a built-in webcam. An attachable webcam can solve those problems instantly.
Price: $39.98
A simple ring light beats any Zoom touch-up feature! Some days you might just want to roll over in bed and join that 8 a.m. Zoom class. However, on days where you really want to look your best, a ring light will amp up anyone's Zoom game significantly. This ring light can easily be clipped onto any desk for that perfect and flawless lighting.
Price: $49.95
Some people opt for a chill cafe or the nearest Starbucks to get work done instead of being confined to a dorm or apartment. The worst thing that can happen when someone is away from home is a phone or tablet dying. A portable charger is truly a lifesaver for just about anyone. The Anker Powercore+ allows for charging of tablets, notebooks, and phones because of the 26,8000 Ah of power.
Price: $59.99
Having good posture during long hours sitting in front of a screen is nearly impossible. Aside from that, sitting for that long ultimately leaves our backs feeling super sore. A seat cushion is a perfect solution. Memory foam seat cushions are actually specifically designed to improve a person's posture while also offering much-needed back support. This way, you can get through those long days on Zoom comfortably!
Price: $29.99
What's more frustrating than disconnecting calls and horrible quality videos? Getting disconnected during an important exam or meeting can be incredibly distracting and unprofessional. Having a Wi-Fi booster ensures smooth sailing for the entirety of a Zoom call. Now you can also have all those tabs running at the same time without things taking forever to load.
Price: $27.99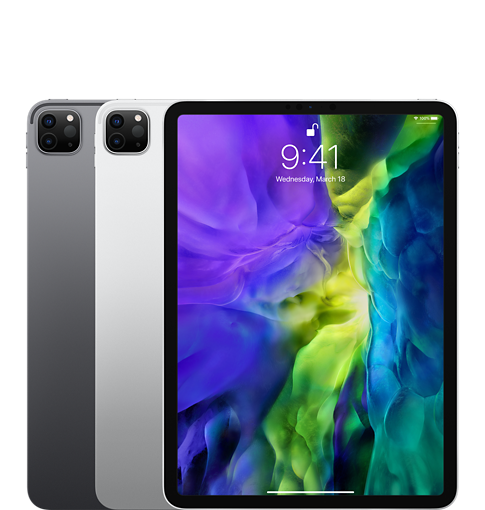 If you're really willing to splurge on a gift for that special someone, an iPad is the perfect option. There are so many different makes and models to choose from. From the Mini to the Air, to the Pro, the iPad is perfect for on-the-go people. CM recommends the iPad Pro as it truly is a laptop in tablet form. "I like that all of my notes are in one place as opposed to having multiple notebooks for all my classes," said Penn State junior Sophia Melocchi. The sleek design of an iPad also fits perfectly in any backpack!
From the dog barking to kids crying, there seems to always be background noise at home. All this noise can be super distracting, especially on a Zoom call. Noise-canceling headphones will allow for absolute silence to concentrate on that test or homework assignment.
"My dog barks at just about anything that goes on outside and it can get super distracting," said Penn State junior Alexandra Schrank. "I always take tests now with my headphones because it really lets me focus on what I'm doing."
The options are endless when it comes to headphones that allow for both mobility and peace. These Sony headphones are an amazing option as they offer up to 30 hours of battery life, are lightweight and have a 30-meter wireless range.
Price: $278.00
Having to hold up a tablet can get really tiring really fast. Having a stand to hold the tablet upright solves that issue right away. This way, you can be in a Zoom call and jot things down comfortably. This stand can also be super useful for not just zoom but also binge-watching Netflix shows!
Price: $12.69