It's a wonder there haven't been more songs about backpacks since the one we all sang along to on Dora the Explorer. Backpacks hold all of the essentials of college life. Forget a briefcase full of cash; your backpack is worth more with your small fortune of textbooks in there. And what would proud, basic girls do without backpack's mesh side pockets to hold their monogrammed coffee tumblers? Plus, your backpack has probably been the treasure chest that hid your booze collection from your RA while walking to a BYOB get-together once or twice.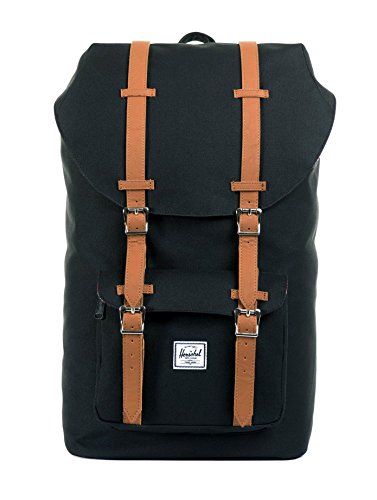 Maybe you're a second-semester senior or maybe you keep your packing simple. Either way, Herschel Supply Co.'s Little America backpack works perfectly for those who care more about style than cramming every little trinket into their bag.
"When I look for a backpack, the first thing I look for is the size. I don't want to carry around a big bag that stretches down to my knees." Florida State University freshman Danielle Gimpel said. The backpack fits most styles, from flowery and feminine prints to bright solid colors to trendy earth tones. They can get a little pricier than the amount your average college student has seen in their bank account since pay day, but the back padding and style options make this college backpack well worth it.
Price: $99.99