Does anyone else hear that? Oh, it's just the guy in the leather jacket blasting George Thorogood's "Bad to the Bone" again? Okay, cool. Let's be honest, certain songs find themselves associated with particular moods. Films take advantage of this all the time—honestly, movies can convey a particular tone through their soundtracks alone. Marvin Gaye's "Let's Get it On" always serves as a red flag for some seduction. But music speaks volumes beyond its tones and oftentimes we'll find ourselves creating a Spotify playlist that represents ourselves. These timeless tunes can be translated as a representation of the types of students you come across in your day-to-day college life. Quick disclaimer: Let's be honest though, most of us listen to a wide array of beats. There's no way that music can fully define your individuality. However, sometimes we find ourselves living out the vibe a song conveys perfectly. We all want that movie moment, so embrace it when the opportunity arises.
Read on for 10 personalities your Spotify playlist may embody.
10. The Coin Flip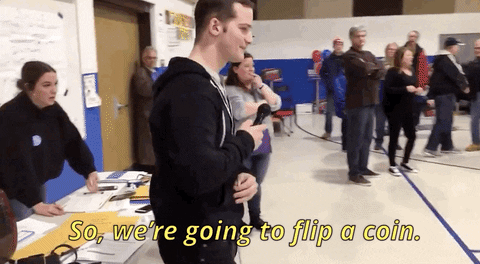 These students choose to refrain from the limelight, but when comfortable, bask in it. Often, they claim a seat in the back sporting some headphones while avoiding participation. However, when comfortable you can just as easily find them dancing the night away to some 80s hits. What music do they listen to? In truth, it varies! For my first two years of college, I primarily kept to myself. I'd wander around campus with my Bose headphones listening to some mellow classic rock. When I found myself surrounded by faces I could trust, the gears would shift.
"At college, there are times when I feel more comfortable or free around my peers. But then there are times when I want to keep quiet and sit in the back of the room," St. John's University freshman Isabelle Rella said.
Overall, the Coin Flip serves as a chameleon that can adapt to whatever the situation calls for. Perhaps it's a solitary song of sorrow or a flair of funk. Regardless of choice, the Coin Flip holds a track in their arsenal for any mood.
9. The Soundtrack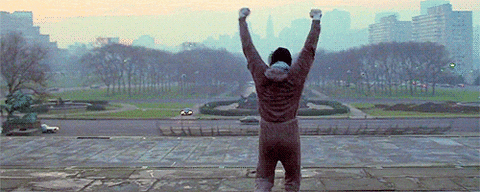 If you have yet to work out while blasting "Gonna Fly Now" by Bill Conti from the classic Rocky films, you clearly refuse to live your life to the fullest. Just as Adrian served as Rocky's rock, these students find musicals and soundtracks always in their corner. Lately, there has been a spotlight on film soundtrack's such as Klaus Badelt's "He's a Pirate" through the artifacts of modern college: memes. These epic compositions capture the feeling of the moment adding some cinematic culture to the lives of its listeners.
"I listen to all genres, but the type of music that makes me the happiest and honestly helps me with studying is musicals, like music from a Broadway show or movie soundtrack," St. John's junior Steven Kaht responded.
The Soundtrack finds the seasoning of life in the scenes. These musical lovers happily sing along at any given moment to their beloved showstoppers. Musical culture exists as a cuisine for these connoisseurs of the theatric.
8. The Explorer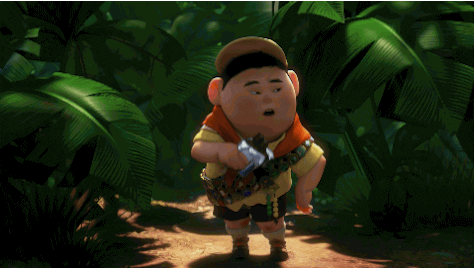 Ever dream of cruising the coasts of the Mediterranean? Perhaps visiting the ancient ruins of Central America? Well, you might be what I like to call the Explorer. These adventurers dream of indulging in the culture of countries foreign. As students, they study abroad or take trips during their downtime. They maintain an open mind to new ideas and believe the world offers too many treasures to simply live out your life in Kansas with Toto.
The playlist of the Explorer varies. The instrumental pieces from Europe, foreign hits or anything uncommon can all serve as jewels to the Explorer. They will dive headfirst into any genre recommended to them. Their list displays proudly a passport jam packed with stamps from across the globe. The Explorer does not stay in an established homestead. Much like a nomad, their heart lays only upon where they set up camp next. The Explorer listens to all kinds of uncommon melodies.
7. The Old Soul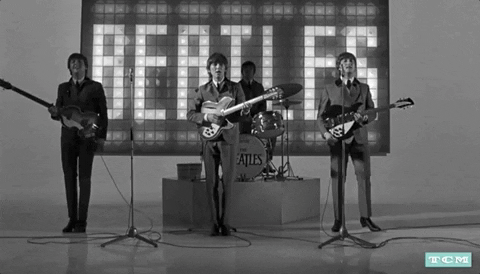 They do it their way, which could really be Frank Sinatra's "My Way". The Old Soul doesn't care for what's "in" regarding today's modern music, but throw them back a couple decades and you'd struggle with ever getting them to leave. These critics of the contemporary boast a collection of classic hits. The relics of rock, the gems of jazz and the survivors of swing. To the old soul, there's no need to go with the flow when the best already passed. Personally, I align most with this class considering that 90% of my jumbled mess of a playlist dates back before the 90s.
"My playlist shows me how I feel that I go against the grain for most people my age. Listening to music my parents listen to, and not as much of what's popular today," City College of New York junior Christopher Procaccio said.
So, to all you college students who want to break free feeling like another brick in the wall— know that you really got me. There ain't no mountain high enough, so while the world may think you're a maniac, rest assured we're simply renegades of the time. Keep on rocking and ramble on.
6. The Current Trend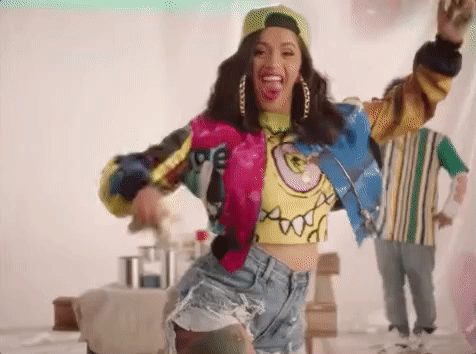 Opposing the Old Soul? The Current Trend. These people live in the moment. You can find every hit in their continuously expanding gallery of songs, most of which you can continuously hear on the radio. The Current Trend isn't bothered by the repetitions of the radio; as a matter of fact, these songs can feel so engrossing, they add them to the list so that they can always hear them on replay. Ariana Grande, Justin Bieber and Cardi B are just a few of the names you'll find on these lists.
Students who identify with the Current Trend happily partake in today's culture. There's no need to go out of the way to find a new paradise as the life you lead satisfies your desire. However, there's always something new upon the horizon. The latest hit will come, but until then the Current Trend takes everything a step at a time.
5. The Shuffle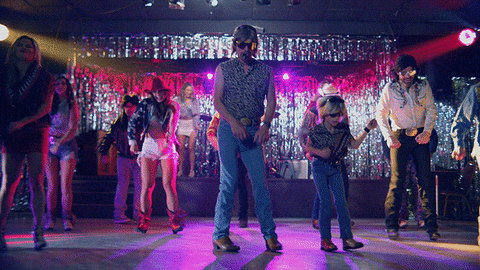 The Shuffle is organized…to an extent. These students know what they must do today, but not in any particular order. In the case of music, the Shuffle knows exactly what their list contains but thrives in the anticipation of not knowing which of their beloved songs will play next. The shuffle isn't a stickler about precise timing, but do not mistake them for a slacker either. The Shuffle knows exactly what they're doing. Simply going with the flow, making their way through their list one shuffled song at a time.
"Funny enough, I actually DO know every song that is on my playlist, but refuse to sort them by genre or mood. I guess you can say it reflects my need for some order while keeping the fun in not knowing what's up next," St. John's University graduate Madeline Bradford answered
Life's too short to hold perfectly precise expectations for each second of every day. The Shuffle knows the path ahead and takes it as it comes.
4. The Zone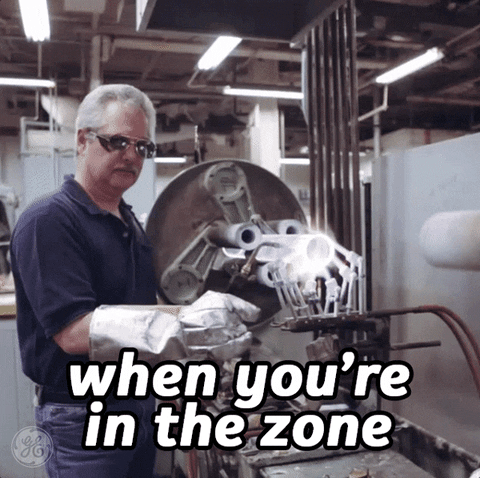 Get in the Zone, no, not the AutoZone. The Zone is the type of individual who can get lost in the sauce. The intoxicating songs whip the listener to an otherworldly realm of sonic sensation. This can often be mistaken for carelessness, but that isn't the case at all. Everybody has a list that goes so hard you simply forget what you're doing. For many, the music provides a backdrop for the current task at hand. Regardless of flavor, the Zone's musical palette can help them focus on whatever requires their undivided attention.
"It's not distracting because I've heard these songs hundreds of times. Just gives me the energy and I can get what I need to be done on time," College of Staten Island junior Shane DeSilva replied.
For some, the riveting chords of Jimi Hendrix solve all of the world's problems and inconveniences. For others it could be the latest, from the lyrical feats of Eminem to the chill vibes of Coldplay. When you try your best and you don't succeed, sometimes an escape through music shall meet all your needs
3. The DJ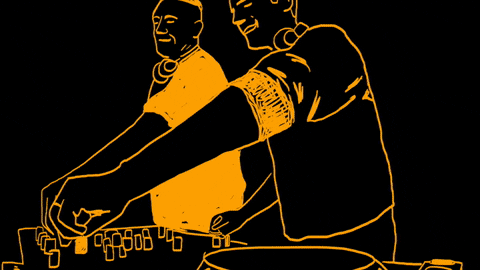 Despite being in the midst of a pandemic, we can't deny that parties exist. They will not go extinct. Eventually, college life will resurge in a tidal wave of festivals and Friday night dances. The DJ will rise to the occasion and once again wield the might that comes with the aux chord. DJ's bear the responsibility of ensuring the life of the party. Should the DJ fail their duty and find their guests abandoning ship, the party will find its way to infamy.
In reality, the DJ can not be classified as a one-dimensional figure. Sure, they adhere to the typical construct of a party fiend at first glance, yet with careful inspection it is revealed that the DJ crafts a curation tailored with abundant consideration for others.
As a student these individuals might remain cool on the surface, but underneath that layer there's a mass of concern that they may not live up to the expectations of others. That could find itself in the output of work they produce or in the social circles of college, rising to the pinnacle of the party posse.
2. The Unrelenting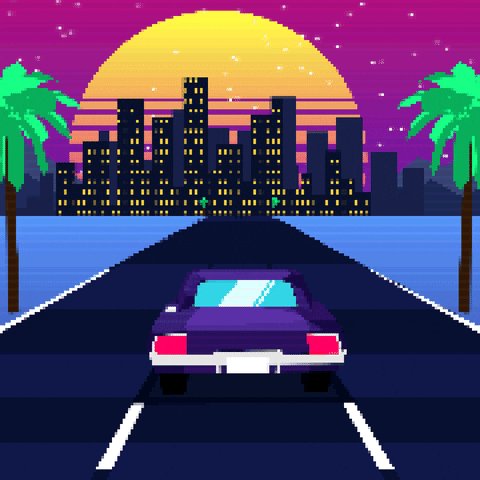 Your alarm sounds, jolting you out of bed. Getting prepped, you're out the door in ten. You make it to class on the mark. Following class, you rush over to work (you have to pay those loans somehow). Clocking out, you return home to crank out some coursework. You turn to that same clock to find its already time for bed. If this sounds like your routine, you're one of the Unrelenting. For these students, there is no definition for the word stop. Many of the Unrelenting find their moment of peace in transit from one duty to the next.
"I used to have a lot of spare time on my hands to listen to music, but now I really only get a chance to listen to music when I'm behind the wheel," Brooklyn College junior Matthew Gikher said.
These students need every ounce of energy they can get. For some the drive is a fresh cup of coffee, while others simply need a packing dose of their favorite playlist. The songs themselves vary person to person but they all have that distinctive feeling. When this list comes on, the pedal's to the metal. Having not driven to the guitar solo of "Free Bird" by Lynyrd Skynyrd is musical heresy. Go do yourself a favor this instant— hop in your car and take yourself on a trip, both physically and spiritually.
1. The Nostalgia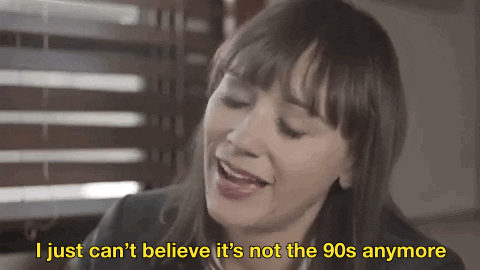 Living as a student far from home can prove challenging. That's why the nostalgia keeps a handy playlist to remind them of home. The list can hold childhood favorites and karaoke classics. Anything that reminds them of the good times has a home in this category. Even theme songs from a particularly favored show will find itself right alongside that high school graduation song.
The Nostalgia's cousin, the Zone, holds a keen resemblance as these musical portals send their passenger to a time long past. Some of these songs can get you cackling at a humorous memory elicited. Others can even produce a tear knowing that the life behind us can never be returned to. To all you nostalgia's out there, smile knowing that you ever got to create such memories. Take comfort in your list, we won't judge.