The Australian wildfires. The 23+ named hurricanes. The disappearing icebergs. The COVID-19 pandemic. All of these things have one thing in common: the climate crisis. 2020 felt like something out of a horror film, but it's only a taste of what humanity will experience with the increasing gravity of the climate crisis. I know it's scary. Quite frankly, it's absolutely terrifying. But that doesn't mean that we should just abandon ship like in "Wall-E". We have to fight! And where does that fight start? College. College students are our future world leaders, scientists, engineers—and that means it is up to us to put the brake on the climate crisis. But what makes a great proactive climate college? Its diverse pool of students, neat organizations and excursions, a broad alumni network and, of course, environmental events!
If you want to channel your inner Greta Thunberg, check out a few good places to start.
10. University of North Carolina-Chapel Hill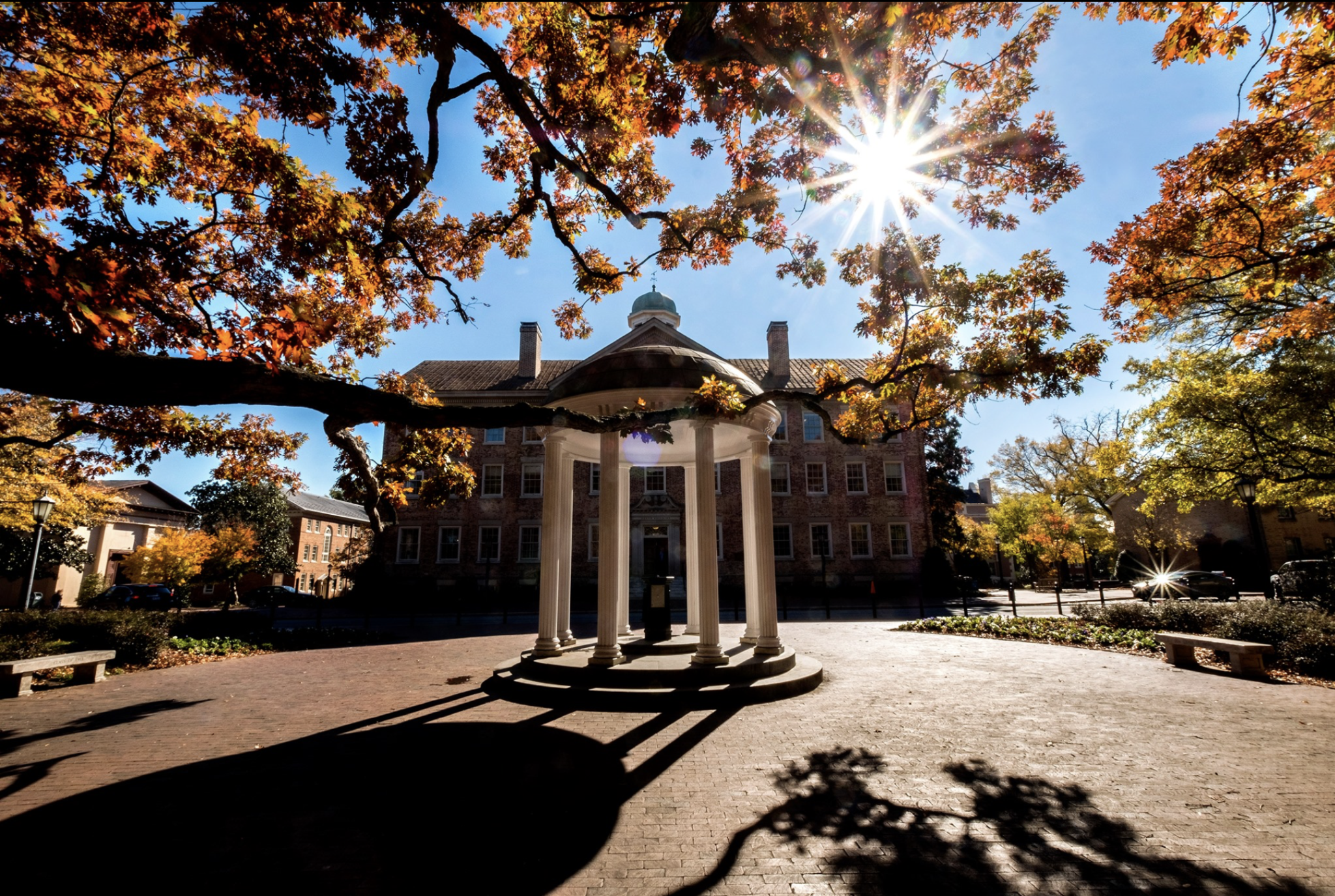 Undergrad, masters, minors, oh my! The University of North Carolina-Chapel Hill offers some fantastic opportunities for the budding climate activist. Over 20 of their programs have something to do with climate education or research—so if the scientific route isn't for you, you can still get involved in areas like the department of public policy or media and journalism. Their business school runs the Center for Sustainable Enterprise, which focuses on pushing the business world towards a more sustainable, eco-friendly future while still making a profit.
Everything that this university does keeps environmental impact in mind: they even have a chancellor for sustainability. In terms of direct environmentally-focused majors, they have environmental studies and environmental science plans which flip into a bachelors and master's program. They offer three pretty cool minors: environmental science and studies, food studies and sustainability studies. UNC-Chapel Hill does some serious research, too: they have an air quality modeling facility, as well as research pursuing the financial risk of environmental systems in the Gillings School of Global Public Health.
UNC-Chapel Hill makes outreach available to everyone, which is so important. Even off campus, their Center for Public Engagement with Science works tirelessly to help alert communities about environmental health, the climate crisis, amongst other topics. The center also promotes diversity within the STEM field, and engagement with students from the kindergarten level all the way up to the 12th grade. The university also offers five field sites to students: four within North Carolina, and one in Thailand. Head on over to the Outer Banks Field Site for environmental infrastructure, or to the Morehead City Field Site for some environment and health action. There's even a field study in the U.S. Virgin Islands for coral reef ecology and management, if you're feeling like heading to warmer waters.
9. Northern Arizona University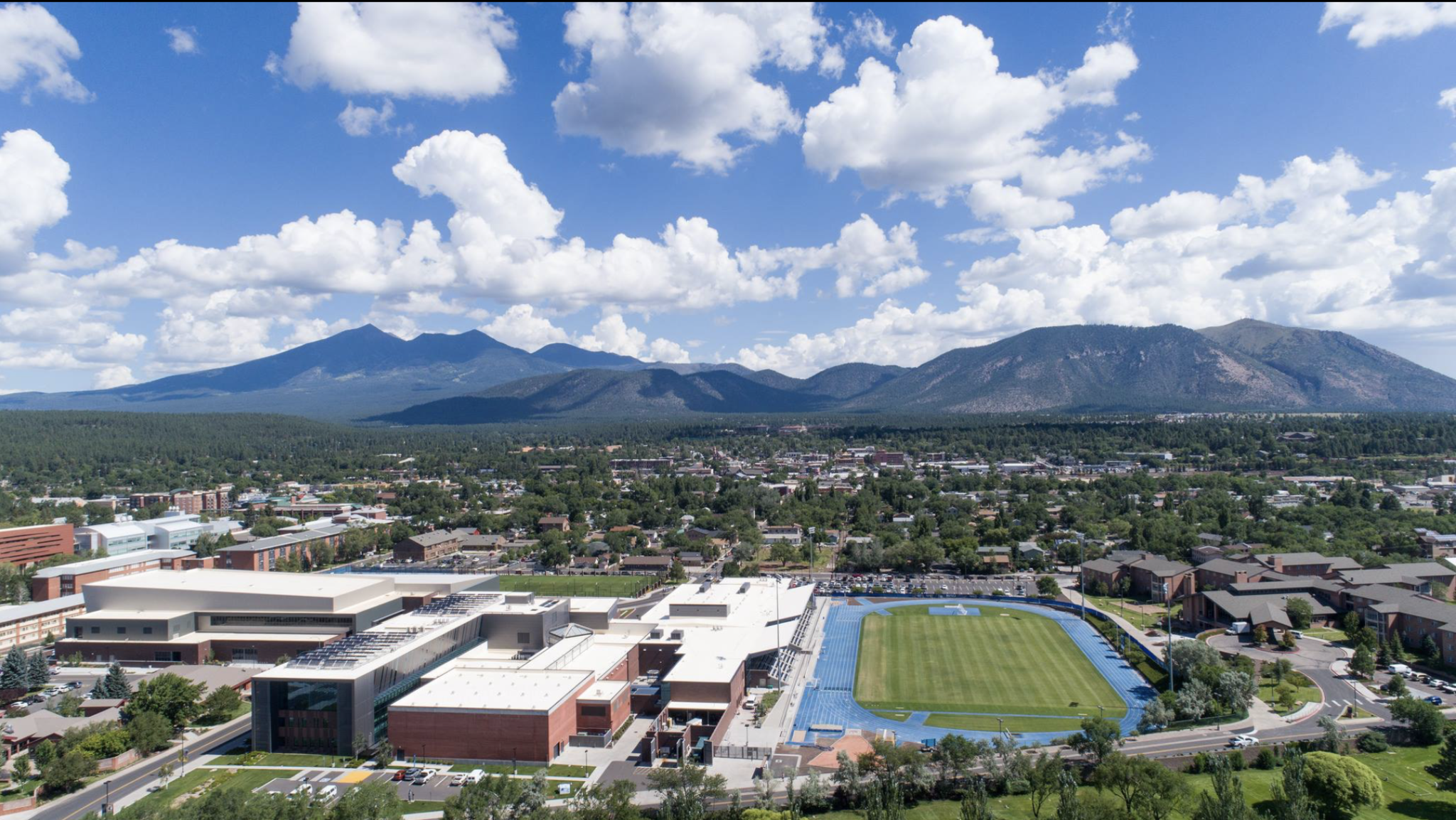 Northern Arizona University is a fantastic place for a passionate activist—with over a dozen campuses and a wide selection of majors, minors and graduate programs (not to mention certifications in things like conservation ecology), this university is a holy grail of information and passion.
"What I have seen since I've been here is an increase in the number of students who are declaring either environmental science or environmental studies as their major. That gives me hope that there are more and more people concerned about trying to stabilize the climate, and people concerned about environmental justice issues," said Northern Arizona University assistant professor Denielle Perry. "Every class I teach, I try to focus not on the big, giant problems in the room—we all know the problems exist—I teach them about the root of the problem, but then try to focus on: what are the solutions? How can we make these changes that we want to see? Because if these students lose hope, then we're in trouble."
The main campus is in Flagstaff, Arizona, which is a beautifully wooded and mountainous area of Arizona. You can find loads of trails around campus, creating a perfect way to get some fresh air or work off that midterm season stress in a safe and healthy way. NAU also has an Office of Sustainability, which provides its own undergraduate clubs. Check out the Green Jacks, the main environment advocate amongst the student body, and the Environmental Caucus Action Team that hones in on how things on campus can be done sustainably. The Slug Garden is another thing that students can check out and get involved with while on campus. The greenhouse that sits in the garden is actually the product of a grant called Transcending Barriers to Success: Bridging Indigenous and Western Knowledge from, guess what, Stony Brook University! This grant allows for universities to expand their realm of indigenous knowledge and practices into STEM fields. Indigenous students on campus feel comfortable here because they get to learn the culture that they have known all of their lives, while in a classroom setting that simultaneously teaches non-indigenous students.
NAU students sometimes attend climate crisis protests in lieu of class, just so that they can be on the frontlines of history and voice their opinions to the higher authorities since Arizona remains one of the most environmentally conservative states in America.
"You can throw data at people all day long. Look, you can throw climate emissions data at people, you can throw temperature change data at people, you can throw water supply data at people all day long—but unless they care about the issue, and unless we have policies that are going to do something about that data, the data means nothing. You have to get people on board to do something, to engage civically, to push for the policies," said Perry.
That's why when you question yourself, "What could little old me possibly do?," you do something anyway. It starts with you.
8. The University of Oregon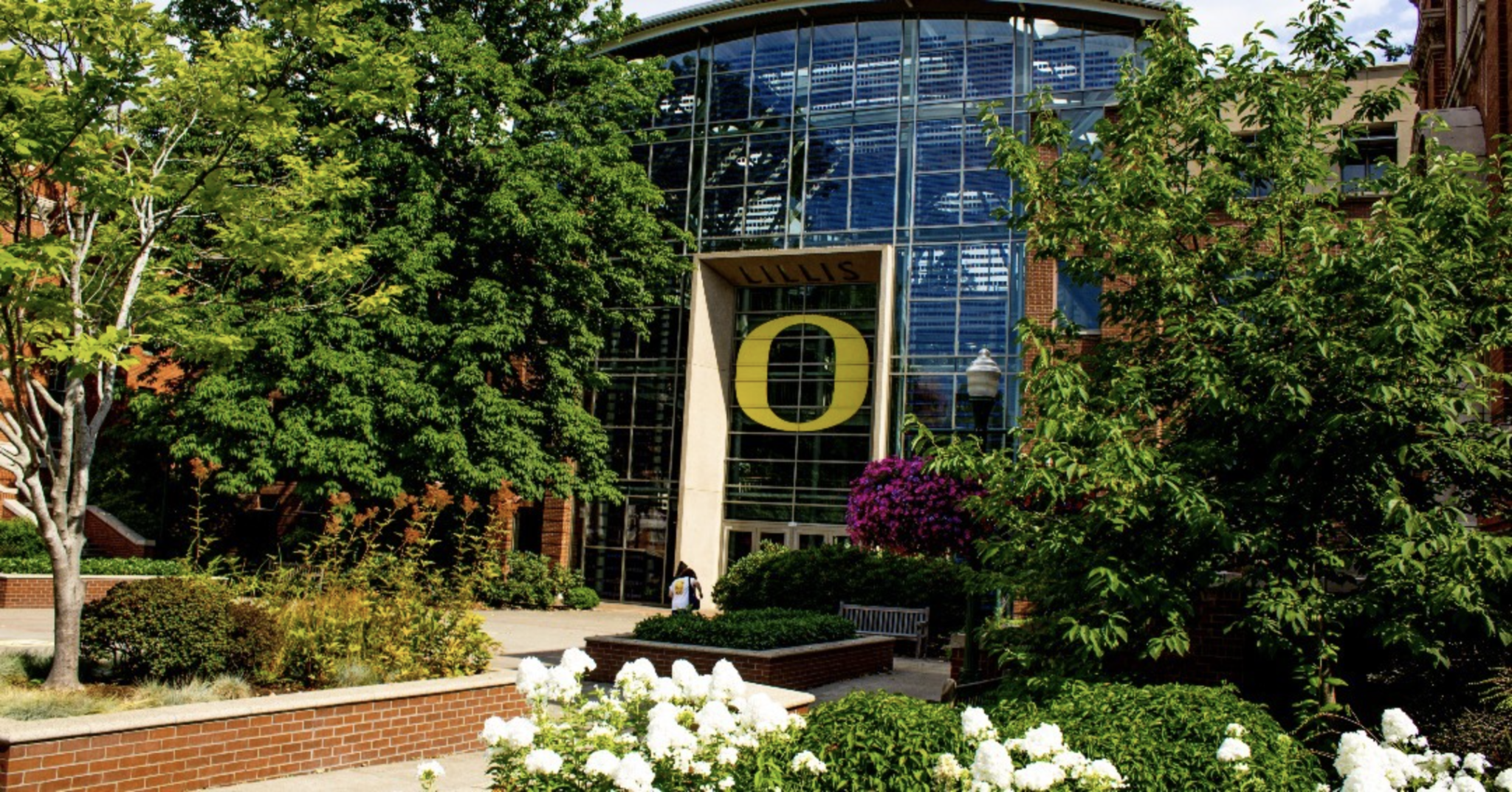 The University of Oregon offers a wide variety of majors and minors available to the student body, which is perfect for honing-in on what sector of the climate crisis you would like to learn about. In fact, a lot of their undergrads decide to double major! Mix environmental studies or environmental sciences with another major like English or landscape architecture for a custom feel on the climate crisis. Are you a marine biology enthusiast? Well, their connection with the Oregon Institute of Marine Biology, ran by the university, will definitely pique your interest. Found on the Southern Oregon coast, the variety of ecosystems will definitely keep you on your toes when exploring the cliffs or the dunes.
They keep a small fleet of research vessels available for use. Each boat is equipped with a variety of systems, so you can do some plankton sampling and diving on one boat, while another is perfect for open sea work. Multiple shark species swim off the Oregon coast as well, so be careful out there while studying! If you're lucky, you might even sneak a peek at the largest shark known in our oceans: the basking shark. Oregon has never had a fatal shark attack either, so that should bring some sense of comfort…
If sea life isn't your passion, don't fret! UO also has the Environmental Leadership Program, where students pair up with a variety of organizations or agencies that are just as passionate about the environment as you. You could go out into the field to an illegal dump site, or teach educational programs in the pursuit of helping our world. The bonus? You get class credits for doing this work.
Now, let's say you want to be involved in an extracurricular beyond that program. The Climate Justice League is an undergraduate club on campus—anyone else picturing Aquaman right now? They dedicate their time to creating campaigns to move their community towards a sustainable way of living, which could definitely cause some FOMO.
Should you decide to remain at UO, check out their masters and doctoral programs available to students, and grab all three of those papers without having to worry about going anywhere else!
7. The University at Buffalo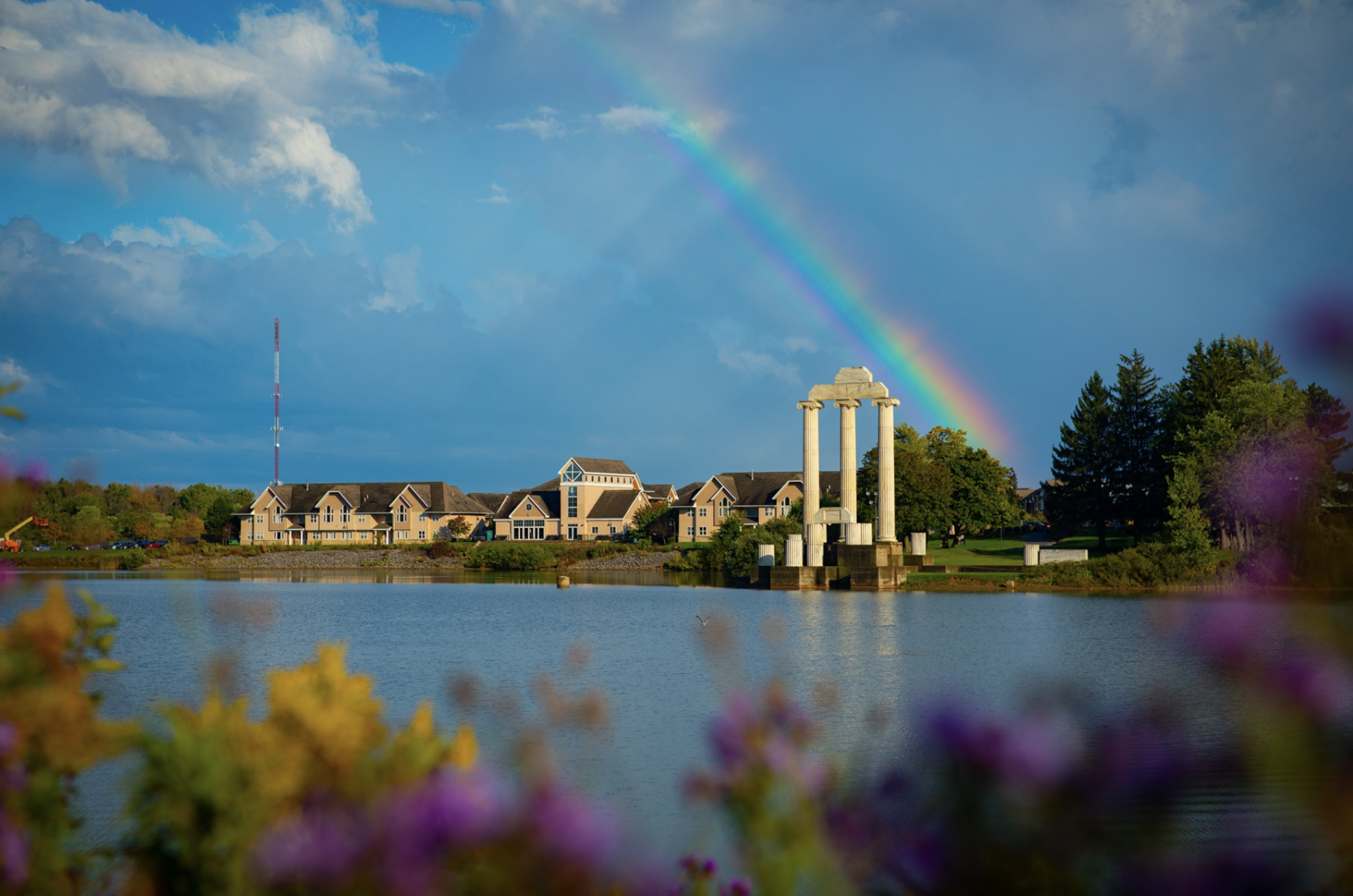 The University at Buffalo plays a huge role in helping the world with the climate crisis; not to mention their fantastic programs with even better clubs. Warmly welcomed by the entirety of the school, groups from all sorts of divisions at UB come together to "rent" out plots in the UB garden to grow their own food. But what if you don't want the food you grew? Well, you can head on over to the Blue Table, a pantry that the University at Buffalo runs.
"Last year I was an Education and Leadership Fellow with the Department of Sustainability (also called the "Change Agents"), which was an amazing opportunity to learn about UB Sustainability and also implement a sustainability initiative on campus. I worked with a fantastic group of women to design the physical and social infrastructure for UB's Campus Garden. Throughout this journey, I was able to delve more deeply into the United Nations Sustainable Development Goals and participate in events surrounding them," said University at Buffalo junior Madelyn Radel.
"The Environment and Sustainability Department at UB is brand new and because of that, it is right on the cutting edge of all the big issues going on in the world right now. We have a great mix of seasoned and brand-new professors who bring great perspectives to the program. For such a large school, the program is small, meaning you won't have 400 kid lectures and the professors are so down to earth. You get the opportunity to develop lasting relationships with faculty and take classes that are discussion-focused and relevant to the current times. And, better yet, the University at Buffalo is committed to sustainability and has an excellent plan to reach milestones like carbon neutrality and sustainability within the next decade."
Their clubs also vary from Alpha Kappa Chi, a fraternity dedicated to sustainability, and UB Environmental Network, an organization involved with protesting and creating the university's Earth Week events. Pretty cool, right? They also have three majors in environmental sciences (BA/BS) and environmental geosciences. There's about a ten-class variance between environmental sciences and environmental geosciences—if you're more into the math and science route, then head on over to geosciences. But if you're interested in policy and social sciences, then the plain science path is for you. The other awesome thing about UB? The field trips.
"You're able to experience things firsthand. You'll learn the academia side of things, but you'll also take courses [with people like] Sandy Geffner, where we went to the Florida Everglades: we learned about the Everglades, we went snorkeling in the coral reefs, we went kayaking and canoeing in the mangrove forests—super beautiful," said University at Buffalo senior Julian Morgan. "[The Everglades] have had significant decline and it's only a fraction of what it used to be because of the fact of human interference. We went ahead trying to tame nature and ended up causing countless issues that led to drastic decline of biodiversity in that environment."
If you want to do your graduate work there, you can! They have two master's programs in sustainability leadership and evolution, ecology and behavior. The University at Buffalo definitely represents a place where you could do amazing things to help our planet.
6. The University of Victoria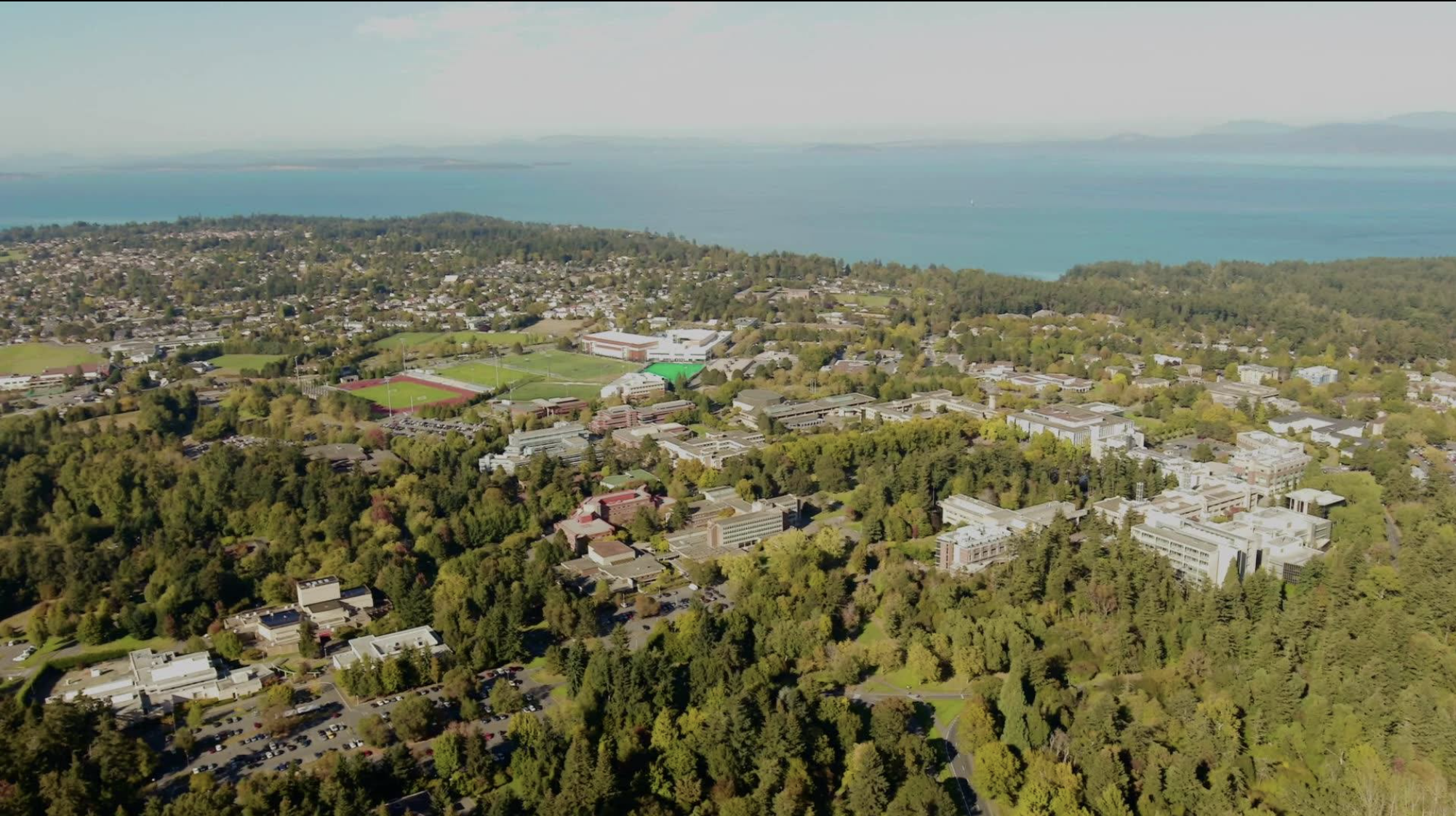 Nestled in Canada just above Washington state, the University of Victoria offers a great way to experience another country without straying too far from home. They offer a major in environmental studies with an ecological restoration track available—but the great thing about this university? It presents a ton of field work and studies available for students to enjoy. You can travel to Peru's Amazon rainforest to learn about ecology, economy and indigenous spirituality of the Quechua; but if that's not for you? You can stay within Canada with the Galiano Island field study where you examine the restorative strategies needed to preserve and strengthen the island!
UVic has a diverse student population with nearly one in five students coming from outside of Canada, which means you will get to make friends from a variety of countries during your education there. Can you imagine how cool it would be to sit in a class discussing climate change throughout the globe with a genuine source sitting right next to you? Sounds pretty great to me. UVic offers a remarkable Indigenous Studies program that can give a whole new perspective on the environment to students.
"We have a lot of sustainability programming. We also have world-class Indigenous Studies and Indigenous Governance programming. Indigenous people have been at the forefront of vital recent efforts to block fossil fuel infrastructure. UVic has excellent programming investigating the intersections between Indigenous sovereignty, Indigenous environmental knowledges and sustainability," said University of Victoria Professor James Rowe.
However, there's a real fight going on internally within the University of Victoria: the fight to divest from fossil fuel companies. As of last year, 77% of the faculty voted to move the university away from fossil fuel investments—however, the administration has yet to yield to the demands of the students and staff. This is your opportunity to reach out and change an entire university's position on their stance!
"While our educational programming at UVic is excellent, our administration continues to refuse walking their talk on sustainability and Indigenous reconciliation by divesting our endowment fund from fossil fuel companies," said Rowe. "The fossil fuel divestment movement is a key site for vibrant climate justice activism on campus."
How can you make your voice heard on issues such as this? Join the Environmental Studies Student Association. They publish a semesterly publication called Essence, which focuses on whatever theme they select for the semester. Prior themes include topics like environmental education and inclusion, and you are bound to find a topic that you'll enjoy reading or writing about.
5. Tulane University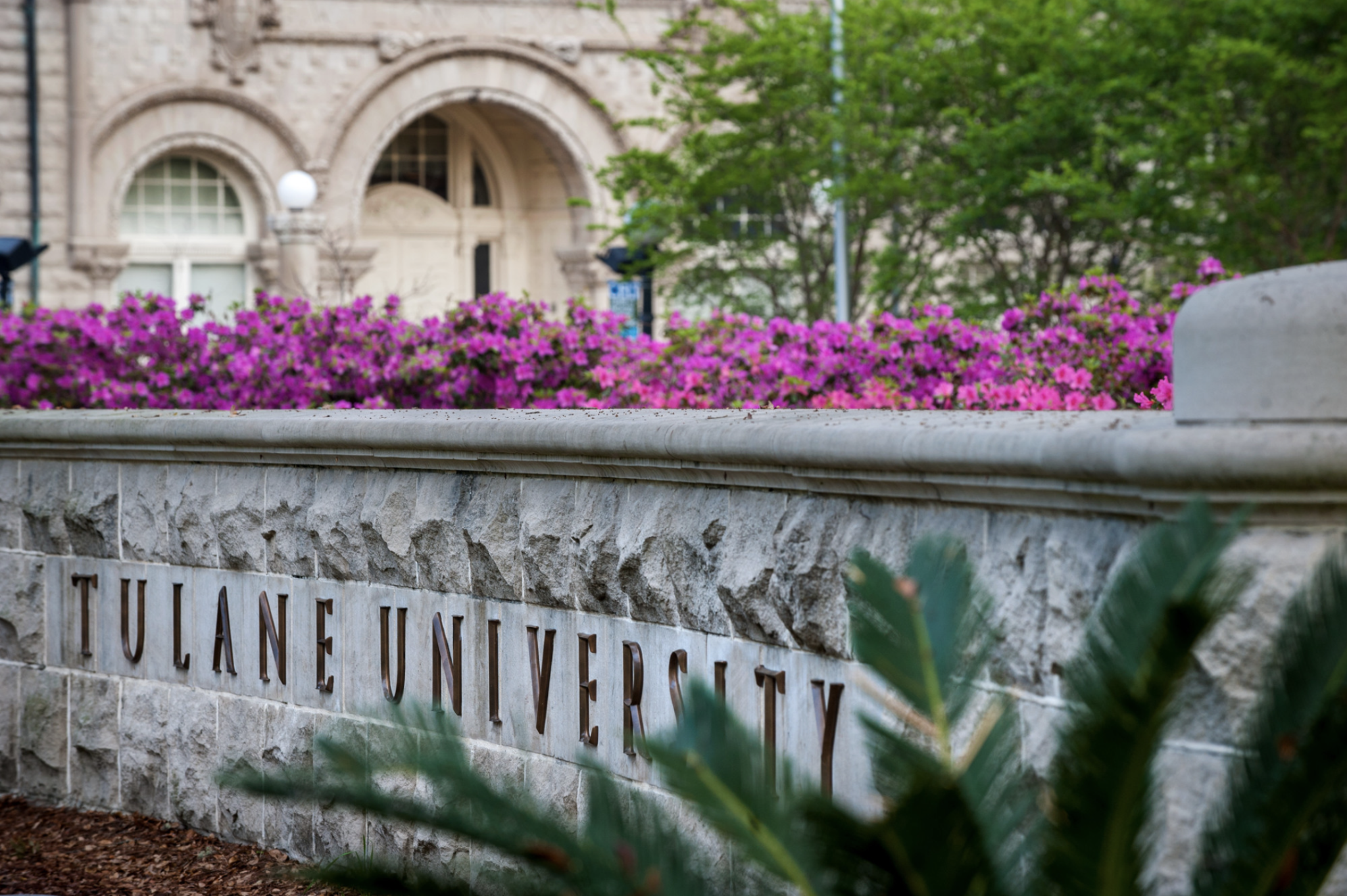 Tulane University presents a ton of programs ready for the taking—pick up a major in environmental earth sciences and a minor in marine biology, and you're set! Not your cup of tea? Try the ecology and evolutionary biology major or the environmental biology major; the possibilities are endless.
"I am dually intrigued by the complex interface between civil society, commercial enterprise and the natural environment. These interests informed my decision to pursue degree concentrations in geology, environmental studies and economics," said Tulane University senior Samantha Hilburn. "So far, my undergraduate research has taken me to Puerto Rico to study hurricane-trigged landslides, and back home to northwestern Louisiana to study fracking-induced seismicity."
While Tulane isn't the most ethnically diverse university for climate activism, they're wholly involved in the movement to become carbon neutral. Their plan is to monitor their greenhouse gas emissions in order to reach neutrality by 2050—which is terrific. The Office of Sustainability offers plenty of internships, and you can even join their Waste Warriors to help create new ways to be sustainable on campus.
A lot of people connect with nature at a young age but lose their touch with it as they get older. But the beautiful thing about Tulane? They help you rediscover that childhood wonder about the world at an academic level.
"Despite developing an affinity for Earth science on family camping and backpacking trips, I lost touch with childhood passions and struggled to settle on a major until one introductory course with Dr. Jeffery Agnew brought me full circle," said Hilburn. "Lectures and office hours for classes like 'Sedimentation and Stratigraphy' with Dr. Kyle Straub; 'Earth Materials' with Dr. Colin Jackson; 'The Science of Climate Change' with Dr. Nathan Hopkins; and 'The Scientific Enterprise' with Dr. Tor Tornqvist left my mind reeling in the best way."
Not to mention their certificate programs for things like the Geographic Information Systems (GIS) that give you an extra edge when employers check out your resume. If you're looking to get a taste of some of their professors, as well as associates of the university, check out their seminars! Listen in on discussions about how fluoride exposure effects our drinking water and bone quality, or how microfossils located on the seafloor can tell us about the future of Earth's glaciers and sea rise. And who could forget the extracurriculars? With clubs like Trash to Treasure and Fossil Free Tulane, Tulane is a great place to be for a passionate environmental student.
"Outside of classes and research, I work up to 20 hours per week as a program manager and trip leader for Tulane Outdoor Adventures. I help train and manage a staff of 20 leaders in addition to leading students on hiking, backpacking, climbing and canoeing trips across the Gulf South. I act as an adventure guide, environmental educator and risk manager responsible for all of the hidden logistics that make our trips feasible and fun," said Hilburn. "There is nowhere I would rather work than outdoors, helping others learn about and appreciate the natural processes that shape our planet through sustainable recreation."
Plus, even after you graduate, you can stay in touch with Tulane. If you accomplish something fantastic in your field, you can let them know and they will highlight it on their alumni stream.
4. Portland State University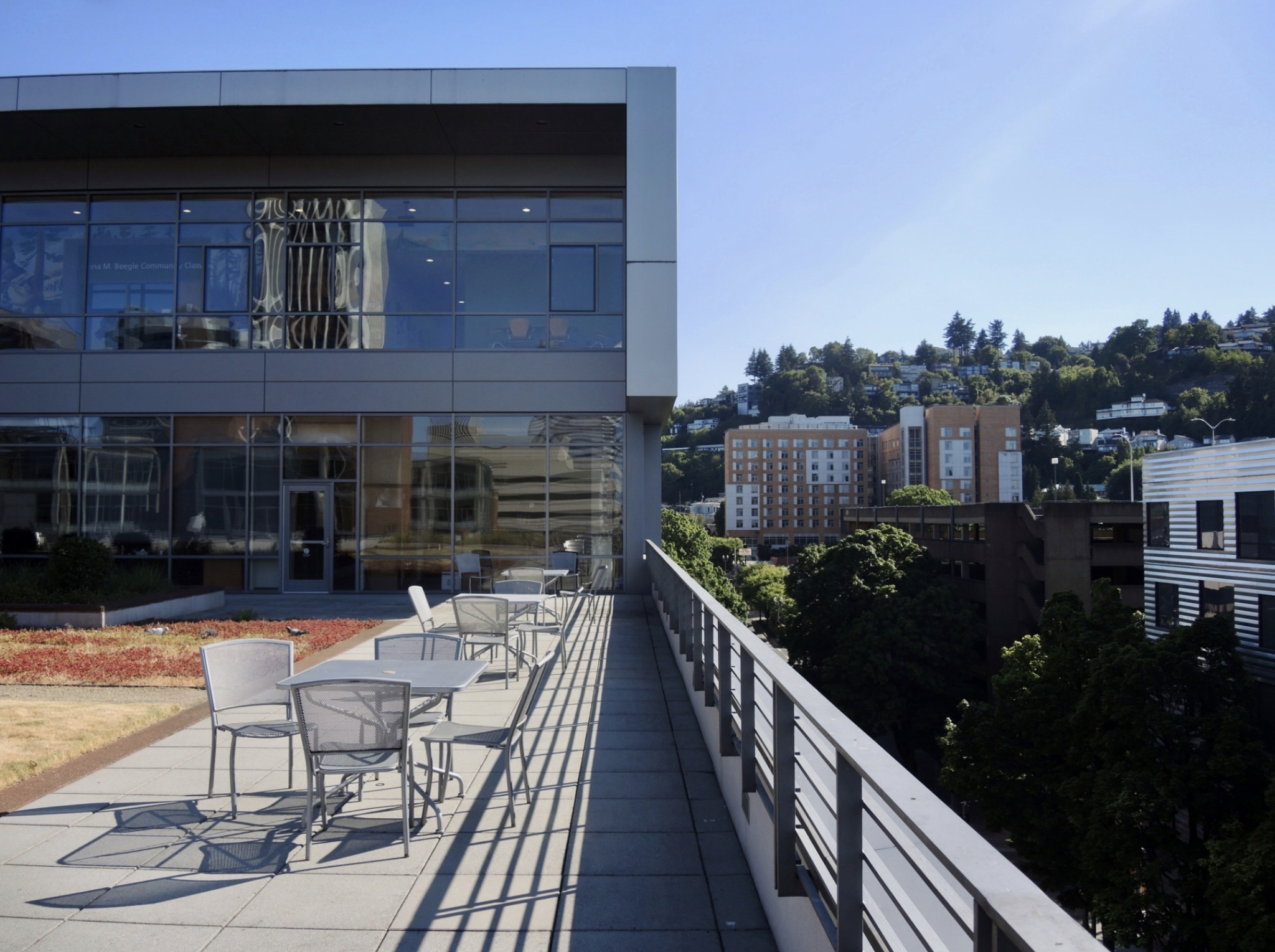 Portland State's motif is flexibility. Students can choose between a BA or BS in environmental science and environmental studies, which allows you to pick the plan that best suits your interests. Toss in a sustainability minor, and you're set! This university has over 20,000 undergraduate students, so if you're interested in a large and lively campus, put PSU on your radar.
"I'm Native Hawaiian, and in our culture [since resources are limited on an island] we deeply value sustainability… I found the perfect fit for my sustainable values at Portland State University through the environmental science and management degree," said Portland State University senior Kylee Kawenaokalani Church. "Through this program, I've learned about the personal impact my work can do to fight against climate change, pollution and environmental injustices to improve the lives of others."
They also have some really cool clubs that sprout opportunities for internships. From the Environmental Sustainability club to the Louis Stokes Center for Minority Participation in the Sciences, the profound opportunities presented by this school feel like a dream.
"I hope to do work in green healthcare where I can integrate sustainable practices into an industry which produces significant waste. Especially in a post-COVID world where even more disposable waste is generated, the need to sustainably manage healthcare systems is emerging. This is the type of work I did this summer as a Pollution Prevention Intern with the Oregon Sea Grant Oregon Applied Sustainability Experience. I toured both a hospital and commercial waste processing facility in order to create pollution prevention recommendations which would reduce electricity use, water, water pollution, energy, carbon dioxide, and solid landfill waste." Said Church.
The other remarkable thing about Portland State? The campus is home to countless trees and green spaces for students to enjoy—not to mention a weekly on-campus farmers market where you can buy fresh produce or some flowers to spice up your dorm room! That being said, they have a serious commitment to sustainability on campus. PSU received the LEED-NC gold award all the way back in 2006 for a sustainably built building on campus from the U.S. Green Building Council. Not to mention bee farms for students to explore along with gardens that you can get fresh fruit from— they even have a seed exchange where you can borrow and donate seeds to the gardens.
3. Stony Brook University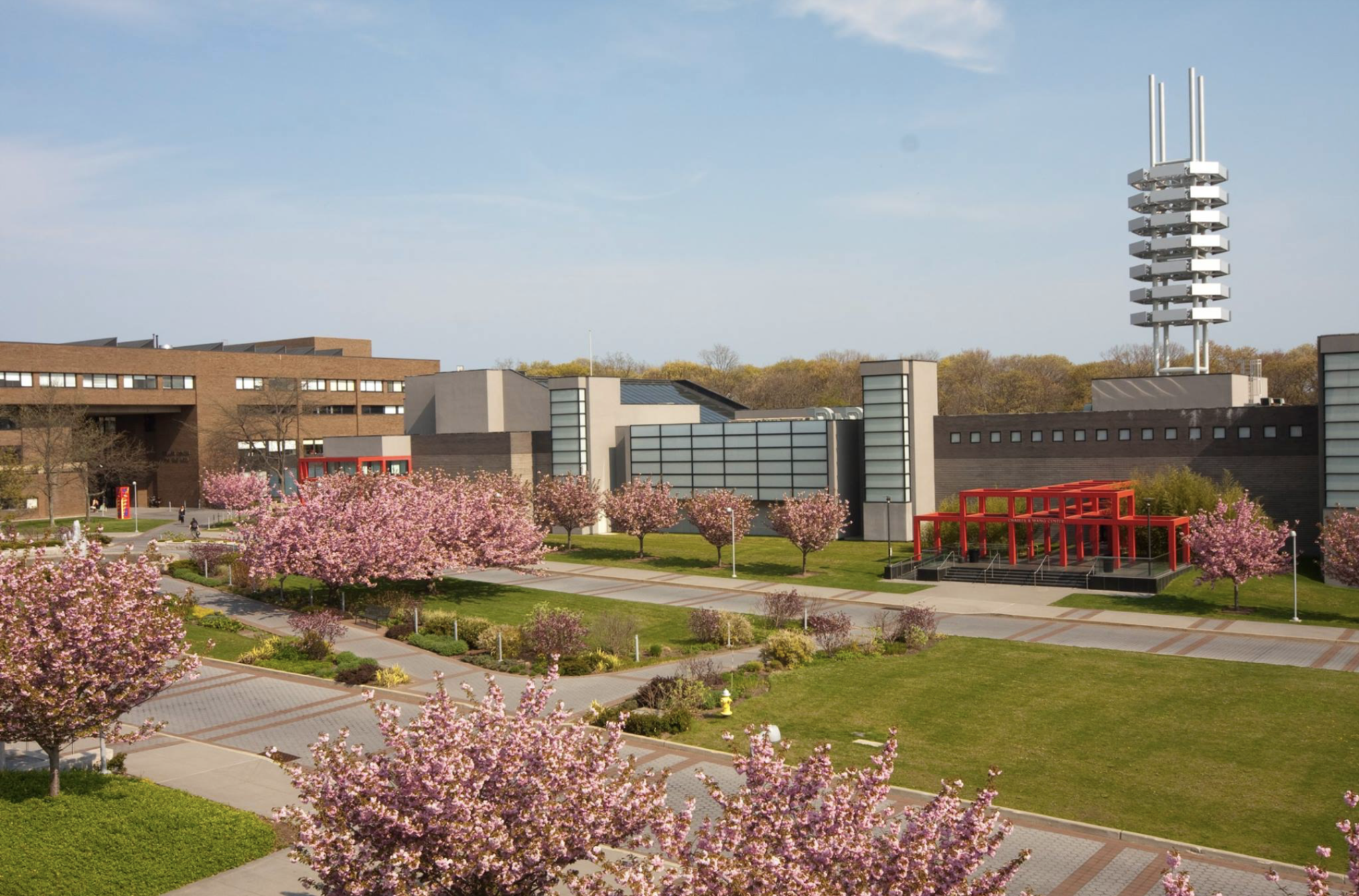 Just an hour and a half away from the Big Apple, Stony Brook University brings the city spirit to Long Island. Stony Brook not only has a diverse student population, but they also present some interesting environment-based bachelor's degrees. The Stony Brook School of Marine and Atmospheric Sciences? Pretty much the place to be for a climate crisis activist. Not only do you learn by directly monitoring beaches off the coast of Long Island, New York, you also get to reach out to the community!
The School of Marine and Atmospheric Sciences offers nine undergraduate degree programs like marine vertebrate biology, coastal environmental sciences, environmental humanities and more. Another great opportunity open to students is Semester by the Sea, where you can spend a semester at the Southampton Marine Science Center. Take full advantage of their research boats to explore the marine ecosystems off the coast of Long Island, and then head back to their high-tech labs to study the day's findings. Semester by the Sea is a great alternative for students who can't study abroad but want to be fully immersed in a marine research environment. But if you wish to head out of the United States, the opportunities are all up to your own ambition. The school even spearheaded an amazing expedition in Honduras, with around 25 students from the Stony Brook Global Water Brigades chapter on campus.
"The organization had built a little dam up in the hills, the mountain behind the village, and they fence it off to keep the cattle out. And our job was to dig the trench to put this plastic PVC piping [in]," said Stony Brook University Physical Oceanography and Distinguished Service Professor Malcolm J. Bowman. "We thereby significantly improved human health and reduced the infant mortality rate from about 50 % down to a much smaller level." This student-run operation makes Stony Brook one of a kind.
Their journey with environmental studies proves a long one—starting all the way back in the 70s, Stony Brook has been at the forefront of New York's efforts to help protect the metropolitan area from serious hurricanes. The Stony Brook Storm Surge Research Group is currently working to develop a real-time prediction system for things like weather anomalies and water quality, while also researching how to protect New York City from flooding. They have three weather stations on campus that track Long Island weather in real time, including projecting the weather forecasts. They even provide free bikes that can be used to get around campus, which is so much more sustainable than a bus or car. The environmental connections that you make at Stony Brook come directly from your classes, what else could you ask for?
"It's called Contemporary Environmental Issues and Policies—we have guest speakers come each night. They are leaders in Long Island, the city and the colonel from the army was one of them: they just tell the students what they're doing, what their responsibility is, what internships or job opportunities might be available. I mean, you think of a topic and we'll find an expert and they'll come on a Monday evening and talk to the students," said Bowman. "Another one was a freshman course called 'Prospects for Planet Earth' and it's a very provocative title. It's basically more current affairs; things are changing so rapidly, the climate and the politics, that, I've found, there's not really any decent textbook. So, we used the New York Times online as our textbook. We met twice a week, and we would each study an article coming out. And so, we would discuss a lot of topics, and students would have to give their own presentations over PowerPoint in front of the class."
I don't know about you, but I'm ready to purchase my student subscription from the New York Times and head to class!
2. The University of Miami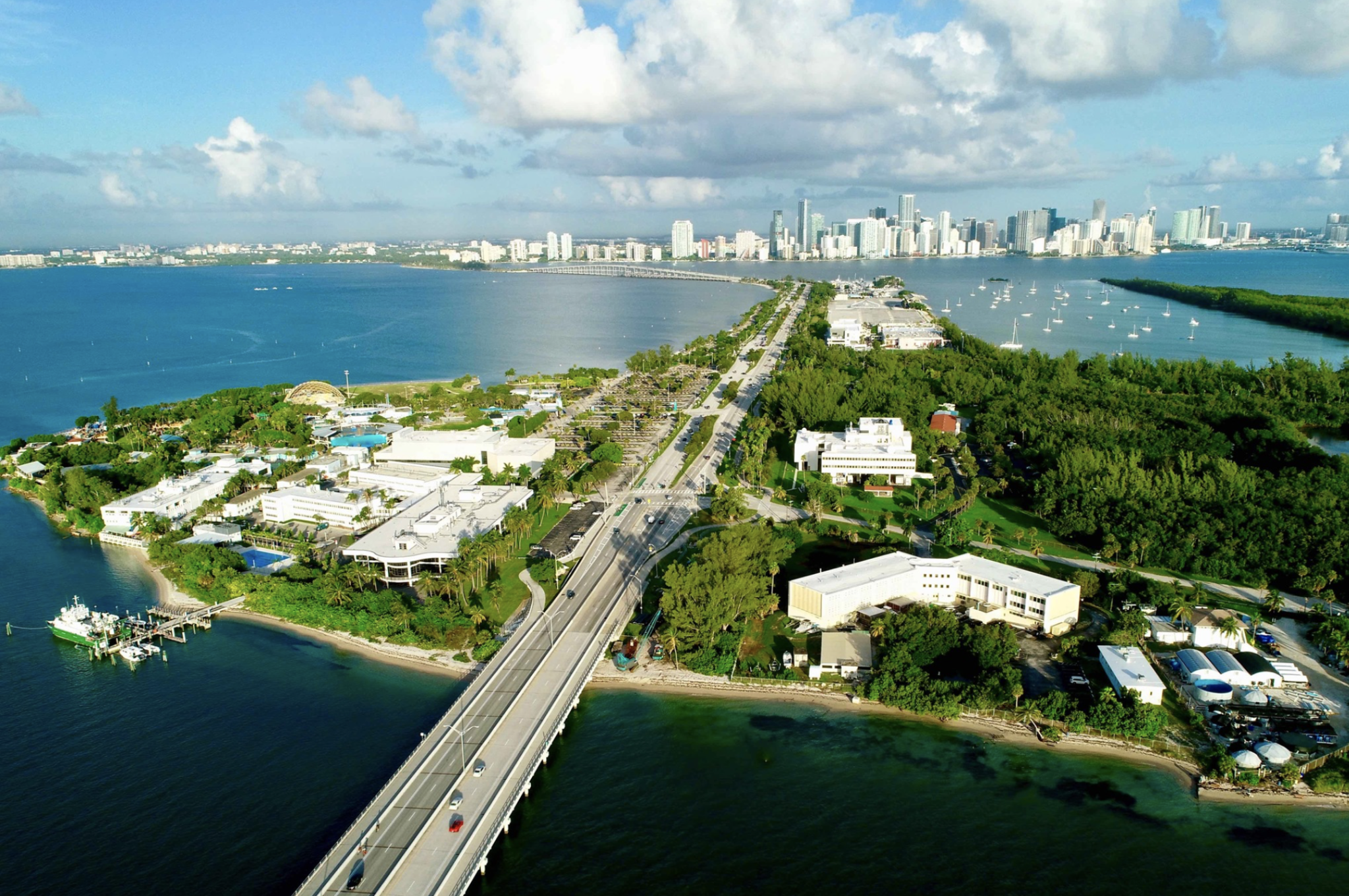 Calling all marine life and atmospheric lovers! The University of Miami is huge with marine sciences, ecosystems and our atmosphere so much so that they have a campus dedicated to just the Rosenstiel School of Marine and Atmospheric Science. Check things out like marine biology, marine geology or paleoclimate whilst perusing their campus online or in person.
"The program has really shifted my entire career focus. When I graduated I majored in theoretical mathematics and really didn't know what career path that I wanted to go down; it wasn't until a bit after college that I started to get in atmospheric science, earth science, anything climate related," said University of Miami PHD student Marybeth Arcodia, "Once I got started at the University of Miami in the atmospheric science field, it basically shifted what I wanted to do with my life; and so, I kind of just took a leap of faith and thought atmospheric science was something I wanted to pursue. The University of Miami really confirmed that way more than I ever could have imagined."
The campus is home to a 38,000-gallon tank that can create the windspeeds of a category five hurricane, and another tank on campus designed to track and study oil spills which came after the Deepwater Horizon spill in the Gulf of Mexico. That in itself is tempting to an impassioned student! I wouldn't park behind the building home to these tanks, though… when they really get pumping, they'll flood the parking lot with salt water (much to the dismay of the neighboring aquarium). The University of Miami offers undergraduate and graduate clubs with some intermingling, including Canes on Canes, a club dedicated to community outreach about things like hurricane preparedness, the science behind a hurricane development and what the latest news is regarding the relationship between hurricanes and the climate crisis. Another outreach club is Students for Students, where University of Miami students go out to schools from elementary to college level to discuss how climate change impacts Florida especially.
"The University of Miami really is the perfect place to study the climate crisis because we are on the front lines of climate change. Being in Miami, we are a low-lying city that's already seeing the changes such as sea level rise, coastal erosion, more intense hurricanes. We've been spared the last few years, but each year we had these threats, and our neighbors in the Gulf and north of us have been impacted by these very severe hurricanes. But we've also seen coral bleaching… we've seen polluted waters, fish kills… sunny day flooding out in our streets. You're not only doing this research on the computer at the school, but you can go outside and see what's happening here," said Arcodia.
What better place is there to study climate change than right in the midst of it all? If you're looking to dip your toes in the water, you could also get involved with their shark research and conservation program. If you pop on to the shark research website, you can even track the tagged sharks on Google Earth. Not to mention their program has the F.I.N.S. (Females in the Natural Sciences) program, a program specifically tailored to aid girls in STEM fields. Completely run by women, it helps promote girls entering STEM fields in their college days and onward. Throw that in with Women in Science Day, and this campus is perfect for a feminist heart.
1. Florida International University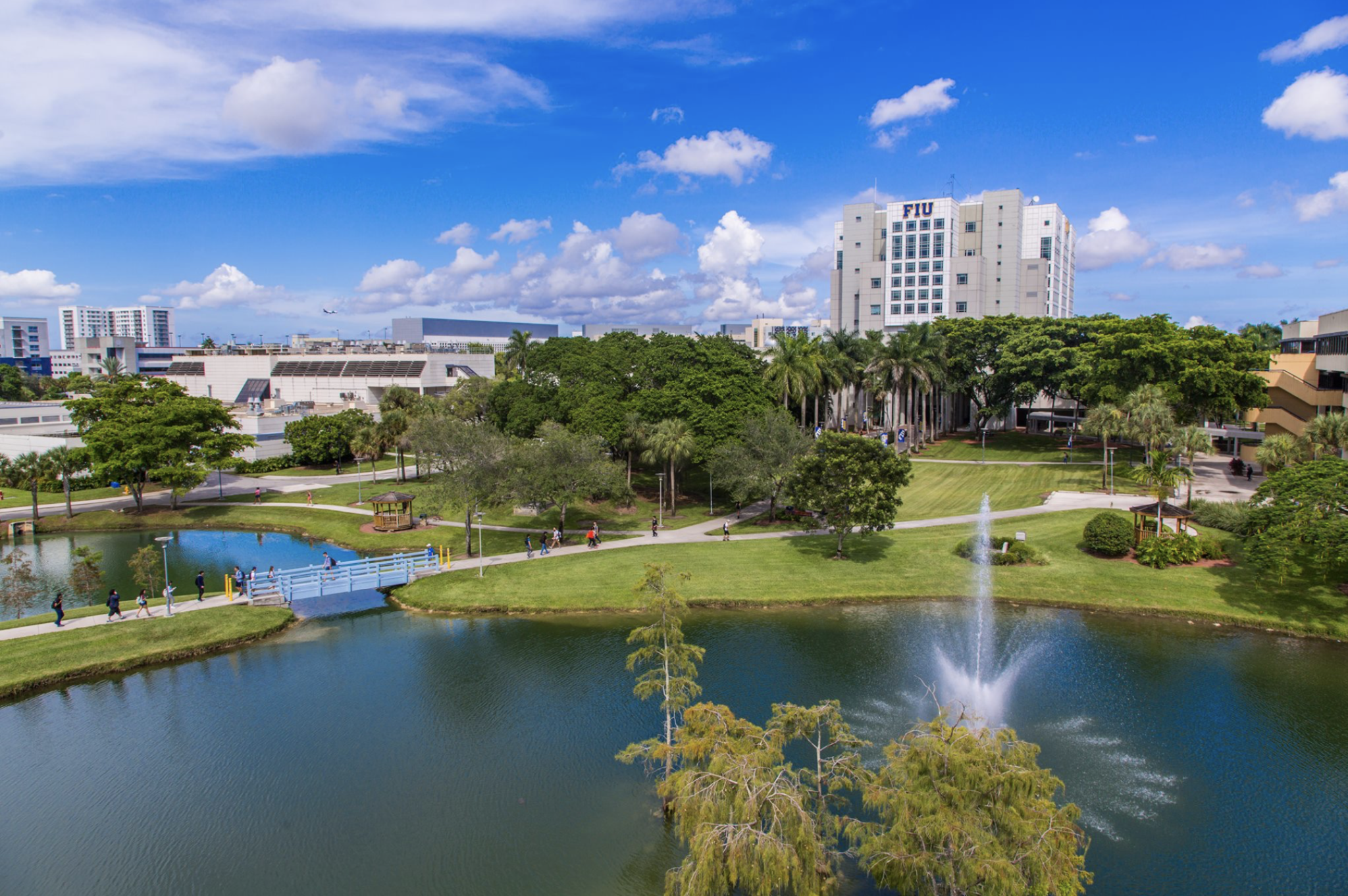 No matter what major you pick from the seven programs available at Florida International University, there will be an overlap between the majors—what does that mean to you? Expanded opportunities and inter-major unity! The Earth and Environment Department at FIU is just the right size too: with 400 undergraduate and 100 graduate students, you can get to know your peers and professors on a level that's not always accessible in a university. With LEED approved buildings and rain-catching systems, FIU is definitely at the forefront of sustainability in America, while also maintaining its status as one of the largest universities in America with a population of over 54,000 students.
"We can all learn about how we can change some of those cultures in our daily consumption; we can use it in our job as well. I have been teaching Intro to the Environmental Sciences for six, seven years now, and every year I see more students talking about organic foods, sustainability. They have more concerns about the climate change," said Florida International University Professor Amir Khoddamzadeh. "If you talked about climate change 17 years ago, many people would ask you about the evidence, but I think now we can feel the evidence."
Some other sustainable plans pushed on campus are green walls and rooftops and working with different caterers and students to bring non-plastic utensils. Their certificates are extensive over their undergraduate and graduate programs with things like biodiversity conservation and management, environmental studies or coastal and marine affairs. Their research is heavily involved in Florida's ecosystems today, as well.
"I'm working with different botanical gardens and sights in South Florida, working on orchids: some of them are either commercially exploited, endangered, and another one is threatened. My research is really studying the relationship between the orchids and the fungi," said Florida International University master's student Ellen Garcia. "In the cases of my project, they're being put back into urban areas. So, [we're] starting to invite and add native plants and restore environments in urban areas…"
True to their international name, FIU offers extensive study abroad options to their students, as well as national field trips. Whether it be for a class, a workshop or internship, you can travel to places like Guatemala, France or Costa Rica. There are opportunities to travel to Death Valley to study the geological sights, and if you're into atmospheric sciences, you can get to work with NOAA. FIU students receive internships based on their interests (and they're paid to boot!).
Their clubs are also super diverse: The Society for Sustainable Souls is perfect for people looking to lower their impact on the world, while the Florida Coastal Everglades Student Group conducts research projects in the ecosystems within the Florida Everglades. They have an 11-acre nature preserve on campus where students can volunteer to help maintain the fauna and animal life inside. With endangered and threatened plant species, the nature preserve has a variety of ecosystems within it, from the Pine Rocklands to the Wetlands.