If crunching numbers is your morning coffee and you analyze big data sets in your free time, then your dream job might be an Actuary. Actuaries support the financial security of a wide range of industries, anywhere from insurance to energy. It's a viable option for math majors other than teaching, and it benefits the average person. While Ben Stiller in "Along Came Polly" may be exciting, the life of an Actuary is not as theatrical as his work as a risk assessor.
Check out CM's guide on how to become an actuary.
What Does an Actuary Do?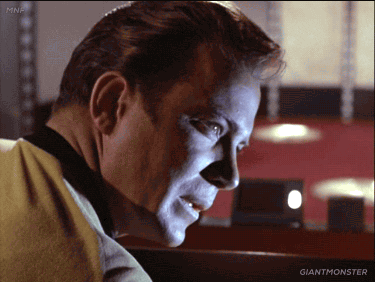 Actuaries evaluate the likelihood of future risk events using statistics and mathematical models to design ways to reduce or overcome the risk. Risk situations range from natural disasters and climate change to auto and health threats. As the Society of Actuaries put it, "We [Actuaries] are the analytical backbone of our society's financial security programs." The average pay rate of an Actuary varies between $150,000 to $250,000 annually. Some companies base their Actuaries' salaries on how many exams they pass, so the more exams passed then the higher the salary. However, for recent college grads, an exam can't replace the value of real work experience.
While risk leads a lot of Actuaries into the insurance industries, an Actuary provides its service to a range of businesses. Some other industries include investment management, banking, transportation, energy such as electric or gas and the impacts of climate change. Actuaries work in a variety of places. They could work at private corporations, colleges or universities, banks and investment firms or within the government. For a better idea of who hires Actuaries, the Society of Actuaries breaks down hiring rates in percentages.
An Actuary's Day-to-Day Responsibilities:
Review large data sets for trends and quarterly results
Attend a training session on how to mathematically model
Work on spreadsheets to create models for financial projections, pricing reviews, analysis etc.
Participate in a team to analyze risk situations and discuss real-world solutions
Explain Actuarial concepts to non-actuarial clients
Develop and price new products and discuss product strategies
Underwriting or the decision and act of writing a policy depending on a claim and category
Research rules and regulations to write reports for clients (mainly consulting)
Meet with clients to discuss their expectations (mainly consulting)
Review past records of reports and claims (mainly insurance)
Respond to department or state inquires (mainly insurance)
What Does it Take to Become an Actuary?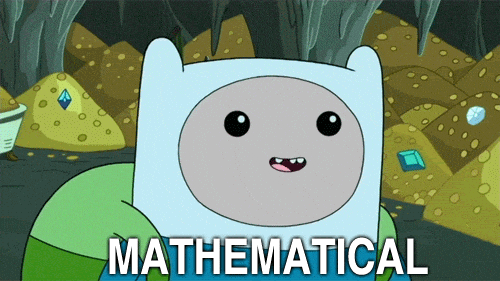 These basic guidelines on how to become an actuary will result in the ideal candidate when seeking full-time Actuarial employment. The first step is to obtain a B.A in one of the following majors:
Actuarial Science
Computer Science
Economics
Engineering
Finance
Management Information Systems (MIS)
Mathematics
Physics
Statistics
Other potentials majors for future actuaries include liberal arts, education or biology. Any student must pass at least one exam and prove sufficient technical skills to employers. Regardless of your major, to qualify for full-time employment a candidate must pass either two exams or pass one and have excellent internship experience. Overall, internships or co-ops are integral for future employment. At least one internship should be with an insurance company and the other with a consultancy or brokerage to demonstrate a wide range of understanding to employers.
Check out this list from the Society of Actuaries of Colleges and Universities who offer Actuarial programs and scholarships for students pursuing an Actuarial degree.
Exams are the bane of any college experience, but with practice, review and consistent studying anyone can pass. Each exam comes with a syllabus that explains the topics it covers. Review sessions and workshops can also help candidates study.
Preliminary Exams
Any type of Actuary must pass preliminary exams. There are six types of preliminary exams, but candidates do not require every exam when seeking employment. A candidate can still do Actuarial work without completing all the exams for a certification. Certified Actuaries sign off on products and reviews to be legally accountable for the work, but not every Actuary needs certification.
The six exams are the Probability Exam (SOA Exam P), Financial Mathematics Exam (SOA Exam FM), Investment and Financial Markets (SOA Exam IFM), Long-Term Actuarial Mathematics Exam (SOA Exam LTAM), Modern Actuarial Statistics I Exam and Modern Actuarial II Exam (CAS Exam MAS-I and MAS-II). SOA (Society of Actuaries) and CAS (Casualty Actuarial Society) are two of the main organizations in charge of these examinations. SOA and CAS hold similar preliminary exams, but the higher level exams diverge based on the type of Actuary. CAS covers home, auto, and other insurance Actuaries. SOA applies to health, pension and financial Actuaries. Overall, the total number of exams for certification is between 9 and 10 depending on the type of Actuary. CAS has one exam track, while SOA has many different tracks. Having an idea of what type of actuary work they are interested in ahead of time can help candidates plan which exams to take. Many college and university programs prepare students to take preliminary exams. For more information on these organizations and the exams, check out this link for an in-depth explanation.
These exams, along with Validation by Educational Experience (VEE), are the starting point for further Actuarial qualification exams. VEE are not as lengthy as the other Actuarial exams. The Society of Actuaries contains a list of universities and classes that fulfill the VEE requirement. Requirements change over time so check with the organizations. While all these exams sound daunting, most companies and firms provide programs to pay for exam fees, study hours during the workday and raises for passed exams. For more information on VEE, the Society of Actuaries include more on their website.
What Kind of Courses Should I be Taking?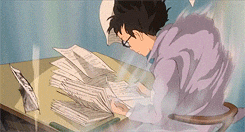 Classes for high schoolers applying to a college Actuarial program should include:
A math class every year
Advanced Placement (AP) and advanced courses such as statistics and calculus
Computer science courses
Courses for college students pursuing an Actuarial degree should include:
Three semesters of calculus
Two semesters of probability and statistics
Two semesters of economics
One or two semesters of corporate finance and business communications
A well-rounded group of liberal arts courses
Not Sure About Becoming an Actuary?
Looking for a trial run before committing to the work? Internships offer an easy trial session for any Actuarial position without fully committing to the occupation. Candidates will earn real-world experience and create networks for future employment. Asking to shadow people during an internship also allows a candidate to experience the various work an Actuary can do within the industry. All around the U.S., Local Actuarial Clubs provide another way to get involved in the Actuarial world. High schoolers interested in pursuing a career as an Actuary can join summer programs at Universities. Here is a list from the Society of Actuaries.
Computer Skills to Develop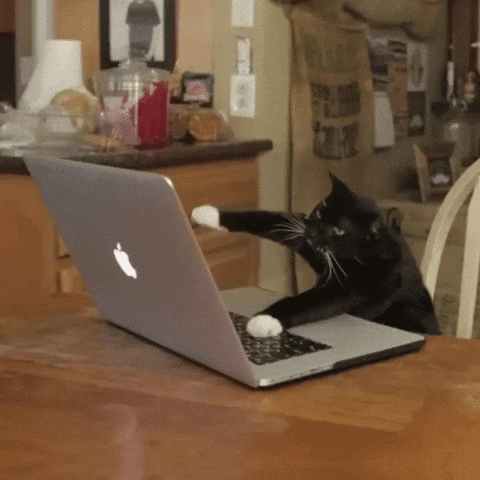 Every Actuary requires computer skills as the majority of the job utilizes data sets to analyze risk and create statistical models. These skills include more than just Excel and Word — the more computer skills on a resume, the better. Any employer would love to see the following programs on a candidates resume:
SQL (Structured Query Language) is a domain-specific language used in programming and is designed for managing data held in a relational database management system, or for stream processing in a relational data stream management system. (wiki)
VBA (Visual Basics for Applications) is a programming language developed by Microsoft for Excel and other Office programs. It finds trends, creates data-processing functions and develops graphs. (wiki)
SSIS (Server Integration Services) is a component of the Microsoft SQL Server database software that can be used to perform a broad range of data migration tasks. (wiki)
R is a programming language and free software environment for statistical computing and graphics supported by the R Foundation for Statistical Computing. The R language is widely used among statisticians and data miners for developing statistical software and data analysis. (wiki)
SAS is a statistical software suite developed by SAS Institute for data management, advanced analytics, multivariate analysis, business intelligence, criminal investigation and predictive analytics. (wiki)
Python is an interpreted, high-level, general-purpose programming language. It develops desktop GUI applications, websites and web applications. (wiki)
Skills of a Successful Actuary: (vary on the type of Actuary)
Strong Computer Skills
Specialized Math Skills i.e. calculus, statistics, probability
Communication Skills (oral and written)
Project management and problem-solving skills
Good business sense in finance, accounting and economics (for financial, pension, health consulting actuaries not necessarily for insurance)
Self-Motivation and Ambition
Independence and teamwork
Insiders Take:
Want some real-life advice from actual working Actuaries? Check out the reviews from working professionals from Auto-Owners Insurance in Michigan. With varying levels of experience, these Actuaries have advice for those interested in pursuing similar careers.
"When it comes to the work environment, traditionally, you are alone with one other collaborator, supervisor or regulator. However, modern-day companies are more collaborative because projects overlap between other departments within the company. I wouldn't say that this job is for extroverted people though. Just to give you an idea, our morning meetings last two minutes." – Kevin Dugal, Senior Predictive Modeler with about 5 years of experience and credentialed as an Actuary (ACAS) with the CAS for 2.5 years
"Working with people that wanna grow makes managing a walk in the park…I'm a people person and a lot of the people here are introverts. During this pandemic, you want 100 percent participation but it's a struggle for some to keep themselves motivated. We are more productive because there is a lack of socialization, but that lack of socialization comes at a cost. For example, new analysts lose that learning experience with the team. Building relationships is a core value at Auto-Owners Insurance and we have found creative ways to keep the communication going in doing games together through things like House Party." – Cindy LeClear, Manager of the Dwelling Fire & Farm Actuary team with about 15 years of experience
"Be confident in yourself, be well-rounded, and have an open-mind because things change and there are always opportunities to learn…Most people wouldn't know that public speaking is a really good skill to have as an Actuary. You are often presenting to executives in laymen's terms about the project you are working on. Depending on the exec, they may or may not have Actuarial experience and might not understand the technical side of your project." – Jacob Fazekas, Senior Predictive Modeling Specialist with about 20 years of experience