If you consider yourself patient, open-minded, creative, flexible, hard-working, disciplined or even quick to your feet, you may find yourself loving the idea of pursuing a degree in education. You saw that list of adjectives yourself. The job of a teacher goes beyond just reading, writing and math. It involves building relationships, shaping behaviors and getting creative with methods of teaching. However, the education degree does not limit you to only becoming a teacher. Possibilities for more career opportunities lie within the education major.
With the help of current students and recent grads, now teachers, dive into CM's guide to the education major.
What You'll Be Doing
Off the bat, a major in education not only offers a variety of career options but within your years of learning, you also develop the skills essential for helping students learn and succeed. "Adaptability is key to being a successful teacher," said University of Central Florida 2018 graduate Tabitha Clear. "Times are always changing, new technologies emerge, new teaching strategies blossom and the students are ever-changing. Teachers need to be quick on their feet to changes, as there are always new things coming our way." Within the major, you will learn a variety of skills needed in the classroom setting and get the opportunity to work in an actual classroom environment to gain experience in the field. "There are many degrees and paths college students can take to become a teacher," said University of Central Florida alumna Takenya West. "However, my advice would be to choose a program that includes internships, teacher certification and endorsements (reading and ESOL). Doing so will allow you to become more successful in your career." If you seek variety and are adaptable to new situations, then this is just a brief overview of what you can expect as an education major. If you consider yourself creative, curious, communicative and compassionate, then you should find yourself fitting right into this major.
The Classes You'll Take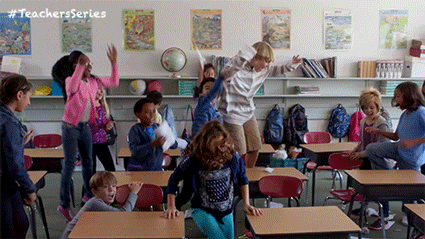 As an education major, you might wonder what your classes would look like? How can a future teacher be taught to teach? Luckily, many classes within your degree will do just this.
Classroom Management: Regardless of what grade you will end up teaching, you will hold the responsibility of keeping the entire classroom environment intact. "I feel that it's important for teachers to have control of the classroom," said University of Central Florida junior Sarah Whitmer. "If there's no control within the classroom students will have a harder time learning and respecting their peers." Learning the skills to maintain a classroom setting for the perfect learning environment will serve as an important set of skills you can apply to your future job.
Classes that Require Service Learning: A handful of Education major classes will offer service-learning hours as part of the course. Service-learning enables you to put your skills into practice by physically attending schools and interacting in the classroom environment. "It's so important to be able to interact with all types of children and get a chance to assist the teacher before you have to do it all on your own," said the University of Central Florida junior Brittany Gootar. With these types of classes, you get the help and guidance of actual teachers. "My favorite class, called Practicum of Assessment and Instruction, was the most beneficial because I was able to apply the skills I was learning in my course in a real classroom with very real students," West said. "Practicing with students allowed me to understand my responsibility as a teacher more fully. Also, I was able to make mistakes with the guidance of my professors and the supervising teacher." In-classroom experience will definitely make you ready for the real world and will make you ready to tackle any situation that comes your way. You might even discover what grade you would like to teach by getting experience in a variety of classrooms.
Art Integration Classes: Children have the ability to learn in a variety of ways. Making something stick with them when they go home for the day serves as the ultimate goal, right? Taking classes that teach these creative teaching methods remains crucial. How are you going to make the story come to life? Make the math problem make sense? Keep students engaged? "It is detrimental to take courses that incorporate arts integration and creativity models for your future classrooms," said University of Central Florida junior Emily De Lima."At the end of the day, what is really going to make your students look back and remember from their experience with you?" Finding these creative alternatives could seem intimidating at first, but once you find ways to incorporate creative learning, you can keep an open mind for other ways of learning.
Teaching English Learners: English to Speakers of Other Languages (ESOL) or English Language Learners (ELL) — you'll see these acronyms a lot in education so take note — can serve as an important element to add to your college learning. "ESOL classes are very important to take because some students come to school not knowing English and it's hard for them to learn," Whitmer said. "So, for teachers, I feel that it's important to know how to teach children whose first language isn't English." Classes like these can feel especially rewarding because you hold the responsibility to help a child learn English. "My favorite part of doing the service learning for TSL4080 (Theory and Practice of Teaching ESOL Students in Schools) was going to the elementary school in my funky socks and teaching a second grader the English word for things like "pumpkin" or whatever was on my socks that day," said University of Central Florida junior Kitana Rojas. "I will never forget the bonds I made while working with students who were learning English specifically." These classes can serve as a great way to establish relationships with children and learn new ways to empower students to expand their English verbal, reading and writing skills.
Outside Concentration Classes: For education majors, consider taking up a minor in the subject that you would like to teach as a middle school or high school teacher. For example, if you wanted to teach English, maybe minor in English. As a teacher, you want to own a variety of different skills that keep you involved and keep your children engaged. Taking different classes in other areas of study can give you these skills. "I believe the classes that teach you different tactics to use inside the classroom are the most helpful," said University of Central Florida junior Jillian Leventhal. "For example, I am taking a music class this summer, MUE 2211, and it's supposed to teach me how to use music and movement throughout the day when working with the younger kids." Not only will venturing out give you an upper hand in keeping students engaged in creative ways, but it will also help you build relationships with kids who take interest in these skills. "Get involved at your school," Clear said. "I am the cheer and dance coach, so it made integrated into the school culture a lot easier for me. Not only do I get to create relationships with my students, but I get to play a role in my athletes' lives as well." Think about where your hobbies and interests align and find a way to integrate it into your future career.
Internships
The whole education major in itself might seem like one giant internship as real-life experiences play a huge role in working up to the career. In some cases, internships work their way into the major's curriculum. "The first [internship] required me to be in a school for two days out of the week," Clear said. "This was great because I got to ease into teaching and learn from an experienced teacher. The second internship required me to be a full-time teacher essentially. I was in a classroom five days a week, teaching the lessons as if I was the teacher." Education internships revolve around gaining experience, so expect them to feel very hands-on. "Internships consist of being placed into a classroom going in on the schedule of the teacher a couple of days out of the week," said University of Central Florida junior Alexandra Apito. "Interns are responsible for grading, helping, lesson planning and working with the teacher to gain further knowledge on how to be the best teacher possible." Although internships geared strictly towards teaching may seem essential, options remain open for internships and experience. "I know someone who just finished theirs with Nemours Hospital for children restricted to the hospital setting," De Lima said. "This goes to show how variable the possibilities are in regards to internships for this major. We're definitely not confined to the typical classroom experience. After all, not all children are taught in classrooms." Learning can reciprocate in a variety of ways so when choosing an internship don't feel limited to the classroom. Summer camps, summer programs and outside volunteer opportunities can serve as a great way to get experience around kids, too.
Career Opportunities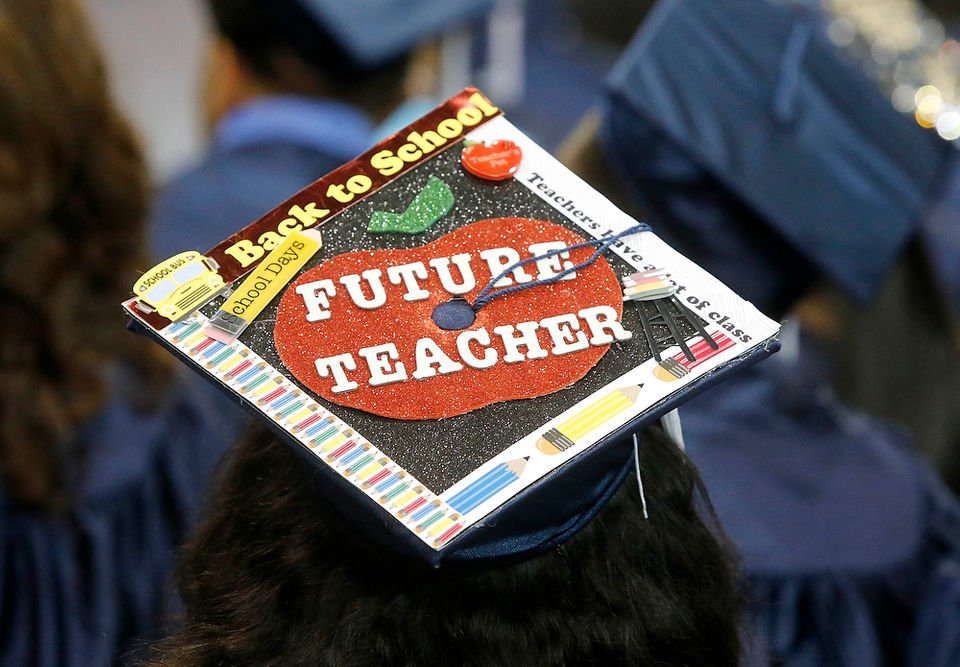 The blessing about having a degree in education stems from the idea that you can choose from a variety of career options. "There are many degrees and paths college students can take to become a teacher," West said. "However, my advice would be to choose a program that includes internships, teacher certification and endorsements (reading and ESOL). Doing so will allow you to become more successful in your career." Use what you gained from your college experience and classes to choose the option that seems most fitting and beneficial for you. Here are some potential career choices:
1. K-12 Teaching Options
Once you complete your degree, with all the experience you acquired, teaching K-12 offers the most familiarity. Before getting into this, make sure you do your research in order to decide whether you would like to teach in a private or public school as regulations and payments may differ. "I am currently a 5th-grade teacher in the Orlando area," said UCF class of 2019 Allie Johnson. "I use my degree every day, from lesson planning to meet the needs of all of my students to managing behaviors and even just building relationships." Applying your internships, classes and service-learning experience will enable you to venture out into the real world and be placed in a classroom setting that actually belongs to you.
2. Guidance Counselor
Challenges faced by students don't just occur in the classroom involving math and reading problems, but they can also occur outside of the classroom involving relationships with family, teachers or other students. With a degree in education, a guidance counselor is a great starting point if you strive for that one-on-one connection with students. In some cases, you may need a master's in school counseling, but depending on where and what the qualifications required, a school counselor can serve as a potential career path.
3. Librarian
Many schools now of days have media centers and electronic (as well as print) resources continuality become available to students in their school libraries. Finding ways to interact with students as a librarian can be done by helping them familiarize themselves with new technology like computers and tablets. Also, you will gain familiarity with teachers and lessons as you may be asked to help teachers locate resources for their lesson plans. If you choose to further your education to become a librarian, a master's degree in Library Science (M.L.S.) to specialize in school media may deem as necessary.
4. School Leadership (Principal or Assistant Principal)
As a principal, your job may look like a variety of things. You might serve as a disciplinarian when students come to you with issues that teachers could not solve; you serve as a manager when it comes to your teachers and staff; and as head of the school, you may hold to the responsibility of taking more part within the community in which the school lies. As you gain the skills in your undergrad years, principals need to be flexible and open-minded. Just as a teacher, at the end of the day, you leave with fulfillment as everyday changes from experience to experience.
5. Curriculum Designer
If you would rather create the curriculum as opposed to teaching it, then this could make a potential career option for you. You can consider whether you would like to work at a regional/district level or the state level. Typically, you would need a specific subject of interest to create a curriculum for, on top of an understanding of teaching techniques. Branching off from this, you could delve into becoming a standardized testing creator as well. This consists of creating, implementing and assessing the results of examinations whether they come from state achievement tests or college admission tests. Graduate school makes this career path very helpful as you would need that upper hand in learning how to teach teachers how to teach the curriculum.
Reviews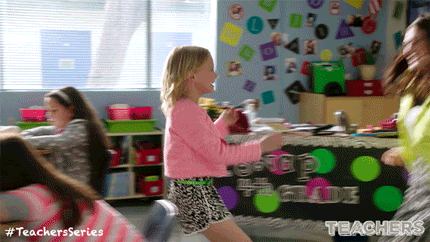 Teaching offers an incredible and empowering opportunity to work with kids. "LOVE THEM!" Johnson said. "You may not realize how much those kids will look up to and learn from you, but even more how much you will learn from them." To take on teaching, you got to have the heart for it. Learn to embrace that working with kids and inspiring them is a crucial part of your job.
Working in the classroom may teach you how to be patient and adaptable to a new situation every day. "Current students pursuing an education degree can expect to be on the challenging and the most rewarding path," West said. Of course, as every job has its challenges, you will face them, but at the end of the day, it rewards you more than it challenges you.
Know why you chose the career path and make sure it has meaning behind it. "My biggest advice is to make sure you love it," Clear said. "Teaching is not an easy job, and if you don't love it, you will not be happy or successful. Make sure it's really what you want to do, and you're not just in it for summer vacation." In choosing a career, make sure it aligns with what you see yourself doing every day in the future.
You may experience a variety of ups and downs, but if you love it, persistence will serve as your best friend in this career-field. "Kids are going to be kids. They will test their boundaries, they will be moody. Don't take it personally," Johnson said. "Along with this, don't stress over the small stuff. Don't let yourself get overly frustrated, it's not worth it (and at the end of the day it really only affects YOU)." Although great stress comes with the job, don't let this discourage you.
From three teachers themselves, they can all tell you that this job is the most rewarding. Think about it. You hold the responsibility of teaching the next generation. You not only teach educational things but important life lessons and social skills as well.