Congratulations, Bruins! You get to traverse one of the most stunning campuses in the country from the iconic Royce Hall to the picturesque Sculpture Gardens. Whether you're heading to south campus to learn the difference between Boelter Hall and Math and Sciences (Pro tip: there's almost no difference) or you're trekking to Public Affairs in north campus, you'll use Bruin Walk to get there. Bruin Walk is like the 405 of the UCLA campus. Acquaint yourself with some of the challenges it will present.
Keep reading for the 10 Bruins you'll encounter along the way.
1. The People Who Flyer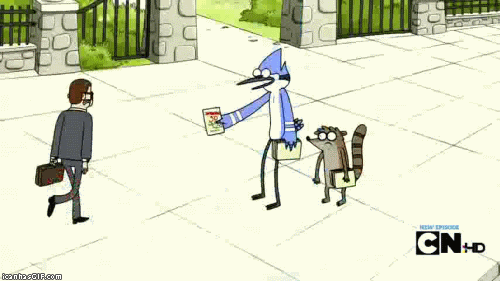 Have you ever met the human version of an online pop-up ad? If not, you will daily when you walk down Bruin Walk. "Pre-med or pre-health?", "Free comedy show tonight!", "Donuts for $1!" "Do you care about the environment?" Clubs and students orgs take advantage of Bruin Walk's helpless population to advertise knowing that students have nowhere to escape.
Their tactics vary. Typically a cheer squad screams above the rest to let you know they're selling Porto's for $5. Then there's the guilt-tripper who, whether you respond with a "no" or simply don't reply, will make a comment along the lines of "Really? K, guess you don't care about the animals." Next, you'll see the student who just really doesn't want to be there but needs to get flyering hours for their club. And of course, check out the entertainer. They spin, dance and trick their way up to hand you a flyer, wearing an inflatable T-Rex costume or cracking jokes when almost everyone awkwardly ignores them.
2. Stealth Mode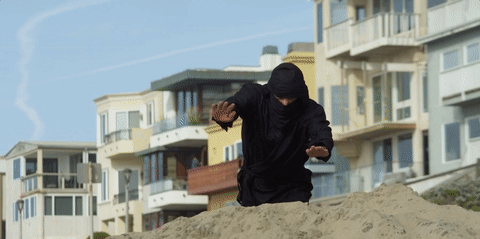 Stealth mode students avoid all human interaction at any cost. Most experienced stealth mode students don't even go on Bruin Walk and find ways to avoid it. But in the event they need to get to Kerckhoff Hall, they will take the adjacent bike path (or the "chicken path" as the guilt-tripping flyer-ers call it) to avoid the harassment.
You might not even realize you've encountered a student in stealth mode. They're masters at the art of hiding in plain sight. But if you ever want to spot one, take a moment to pause and look for people wearing big headphones, sunglasses, RBF and walking with a purpose. You'll see how quickly they zoom in and out of the crowd or tail the end of a group to avoid getting flyered.
3. First-Year Flock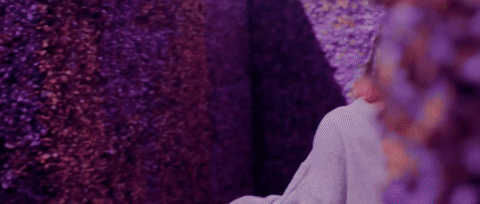 Adorned with their new BearWear and lanyards, first years travel in slow-moving packs for safety as they will inevitably get lost in the vast wilderness of the UCLA campus. If alone, their behavior is a dead giveaway. Double checking their phones and squinting at the buildings with blatant confusion, the first year is absolutely clueless as to where they're going. Don't be surprised one approaches you, asking you about the difference between PAB and the Public Affairs Building. Dear first years, please just look it up before classes start.
4. Phone Zombies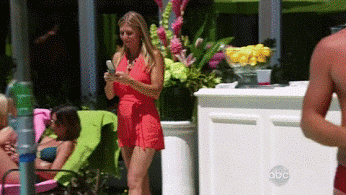 This Bruin is constantly to glued to their phone while walking down Bruin Walk. A hazard to themselves and others, these students will not look up no matter what happens around them. You can run straight into them and they still will not take their eyes of their precious glowing box.
Watch these phone zombies shuffle down Bruin Walk and bump into everyone they encounter. It's like watching a very slow car crash or a not-so-intense game of chicken. Bonus points if you see two phone zombies heading straight towards each other.
5. The Reunited Friends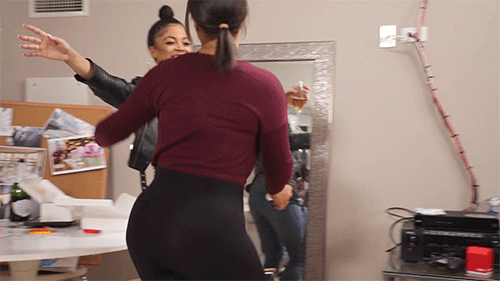 They appear at the most inconvenient of times when you're late to class and the afternoon rush floods Bruin Walk. You'll be speed walking your way down Bruin Walk when suddenly the person in front of you stops dead in their tracks. You run straight into them as they yell out to another person across Bruin Plaza, "ASHLEY! OH MY GOD I HAVEN'T SEEN YOU IN FOREVER!" Oblivious to the stream of students trying to get around them, these long-lost friends will continue to hold their conversation in the middle of the most crowded path on Bruin Walk.
6. Tour Groups and Guides
Like a horde of zombies from The Walking Dead, tour groups are massive in size, slow-moving and dangerous to the UCLA student. They take up entire sidewalks as they mindlessly follow their overly-enthusiastic leader and the density of their crowd means you can't just slip by.
Listen for a tour guide who can typically be heard from miles away. If you can't hear them, another sign that the tour horde is coming is an eight-clap. For anyone who doesn't know, the eight clap is UCLA's school cheer that's done at just about every sporting event. If you start to hear an increasing "Ahhhh" and a count to eight, start running.
7. The Runner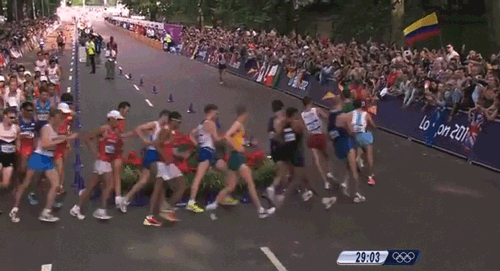 We're not talking about the athlete here, we're talking about the kid full-on sprinting up those hills to get to their class. Whether it's superhuman speed or the fear-induced adrenaline of missing an exam, these students somehow manage to get from Hedrick Summit to Bunche Hall in ten minutes.
The runner is generally spotted during the end of the quarter, especially during finals week. But if you happen to hear the slapping of sneakers against the pavement coming up behind you, step out of the way and wish them godspeed in their journey.
8. Need for Speedsters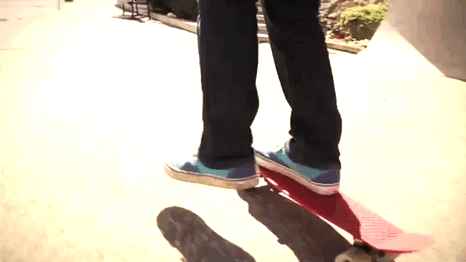 This category includes anyone riding any type of wheels—skateboards, scooters, bikes and Birds. These rule-breakers ignore the huge signs everywhere saying, "Bruin Walk is a dismount zone" and attempt to impress everyone as they weave in and out of the crowds. Ask any Bruin and they'll share a story about how they almost got ran over by a skateboarder or how someone tried to squeeze through a crowd of pedestrians on a Bird and tragically failed. You'll encounter these Bruins daily. Avoid getting hit by one by remaining still if you start to hear the deafening sound of a skateboard coming up behind you.
9. 'Scuse Me Sir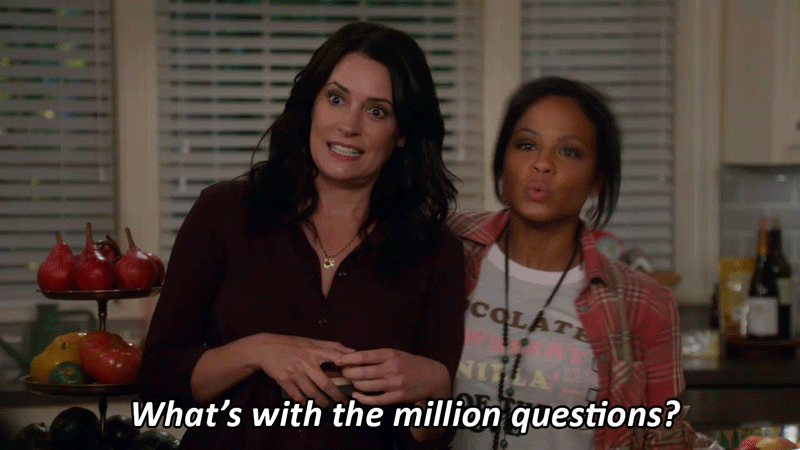 You know him from the meme page and you love his enthusiasm… it's the "'scuse me sir/miss, can I ask you a question?" guy. No one knows where he came from or how long he's been here, but what Bruins know will pick you out from the crowd and ask his iconic question.
Those who have obliged him say he's asking for donations for homeless youth but no one is quite sure what charity he works for. So if you're a first year or a confused international student, it's probably best to follow the stealth mode students on this one or give a polite "no, thank you."
10. Preachers
If the 'scuse me sir guy is chaotic good, the preachers on campus are chaotic evil. Whether it's the guy with the giant sign saying "Repent or Go To Hell" or the one with the giant paper-mache Bible propped up on Kerckhoff lawn, these guys really know how to get an audience riled up. They usually carry a loudspeaker and draw a crowd of hecklers within minutes. If you're bored or need a cathartic release during finals week, join the spectators at the top of Kerckhoff steps and watch as the same argument unfolds for the next two hours until UCPD shuts it down.
5 More Encounters Every Bruin Has on Bruin Walk
Written by Virginia Gomes
Bruin Walk lies at the heart of the UCLA campus. For Freshmen, Bruin Walk acts as the shortest yet most stressful path to class. However, even upperclassmen cannot avoid the artfully chaotic pathway. The unique ecosystem that stretches from the Drake Stadium to Kerckhoff Hall looks filled with strange surprise guests, unnecessary yelling, awkward encounters, and tempting food.
Although the chaos is never-ending, Bruins are enamored by their traumatic walk to class. "I love walking down Bruin Walk because it is always full of energy with people flyering, protesting, or fundraising. Nearly everyone there is passionate about a cause and it's powerful to be around so many spirited people," UCLA senior Aliena Pitts said. It proves easy to get lost in the world of Bruin Walk, and you may not see the same face twice during your daily struggle for survival during your forbidden journey to class.
However, you might encounter some perks and entertainment while attempting to dodge a million distractions out here on Bruin Walk.
11. Mini-Tourist Groups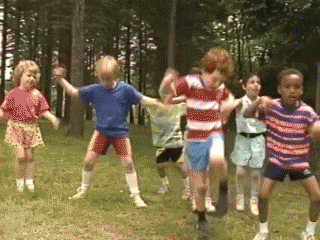 USC who? The Bruins' actual beef lies with Disneyland for the coveted award for most beloved children's attraction. A student's peaceful walk to their 9 a.m. class might feature a stressed-out teacher with a megaphone, herding very loud sheep. These understandably excited yet tragically chaotic children treat Bruin Walk as their amusement park. The Bruin Bear transforms into a circularly awkward slide, and the small cobblestones under their feet become a game of hopscotch.
You can smell the fear of the tour guide assigned to this group of children as they anxiously sip their Hydro Flax in their blue t-shirt as the teacher tries to line the children up. Nevertheless, the absolute insanity of grade school children can produce a pleasant nostalgia for a simpler time. A time in which one was not pulling all-nighters in Powell as caffeine and Red Bull coursed through their veins in a desperate attempt to raise that C- in Biochemistry to a C.
12. Persistent Protesters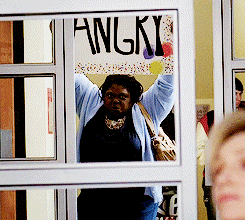 Due to the political climate of our current day and age, protest groups have quickly blossomed into a common sight on campus. Like the preachers, the protesters make themselves known. And heard. They give grade schoolteachers a run for their money with their megaphones and identical t-shirts. The protesters also have significantly more success with their flyer-handing techniques. And of course, an advocation of a plethora of causes occurs on the UCLA campus.
Sometimes students organize the protests, while other times, they may originate from an outside protest group that UCPD quickly ceases. "My senses are assaulted by a rush of an absolutely chaotic and overwhelming group of individuals trying to grab your attention," UCLA senior Alexandria Miramontes said. Although it might prove a hassle to dodge large groups of people trying to yell at your face, protesters keep students politically and socially engaged in the outside world's happenings. It does seem easy for students to get lost in their jumbled academic world, but protesters function as a reminder that still exists a real yet problematic world outside of lectures and assignments, one worth fighting for.
13. Out of Place Professors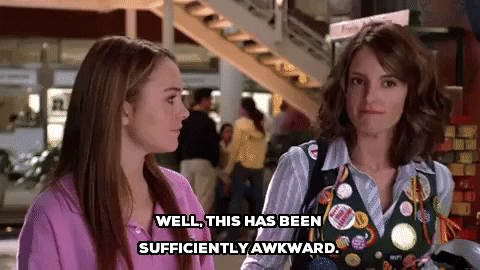 As Janis from Mean Girls so lovingly stated, "oh, I love seeing teachers outside of school. It's like seeing a dog walk on its hind legs." Seeing professors outside of lectures and seminars can turn into a severely awkward experience:  Bruins may spot professors rigidly trying to get through tourist groups or politely declining flyers as they carry their briefcases filled with ungraded assignments. You may witness a student clumsily attempting to say hello to a professor.
These interactions prove, unfortunately, rarely graceful. However, it warms one's heart to see a brave soul undertake this impossible mission. Acknowledging professors and seeing them as ordinary people decreases the initial intimidation a student may feel. Saying a simple "hello" could be the first step in creating a more communicative student-professor relationship! Nonetheless, amongst the mayhem of Bruin Walk, professors add an extra touch of stressful energy that one cannot dodge as easily as obnoxious flyers.
14. The "Free Food" Angels
Once in a blue moon, there magically appears on Bruin Walk, a group of mystical fairies that distribute free pancakes, tacos, donuts, and more! As desperately broke college students, free food seems heaven-sent. Bruins can smell their desperately needed meal from miles away. You may spot Bruins proudly walking to class or to the Hill with a plate full of delicious, no-financial-strings-attached meals. The students who distribute the food may hail from different clubs or organizations on campus, but no matter the cause, students passing by love themselves some free food!
15. The Two Huskies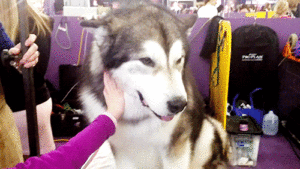 When lucky, you may spot two cute cuddle-buddies during your Bruin Walk stroll. They anxiously sit near Bruin Walk, waiting for someone to pet them on their way to class. Over time, these two huskies quickly transformed into honorary mascots to the UCLA campus. The pups' appearance may be rare, but when they grace students with their presence, they receive all the love that they deserve. Stressed students can pet the huskies and get a chance to forget about upcoming deadlines or the thousands of flyers that are they'll soon find flung in their faces.
Bruin Walk acts as a disorderly yet wonderfully diverse place for students to express themselves. A walk to class can turn into a battle for survival. However, at the end of the day, Bruins miss the madness. "Walking down Bruin Walk is something I took for granted before quarantine. Now I miss being able to see all the student clubs hanging around yelling about Krispy Kreme, Porto's, and 85 Bakery Goods and better yet seeing the entirety of campus come to life in one single crosswalk, at any hour of the day," UCLA senior Annie Lieu said. Bruins love to hate Bruin Walk, but it slowly creeps into the hearts of students. Bruin Walk acts as a place to witness the community, spirit, and zeal of UCLA.
*Updated on August 18, 2020 by Virginia Gomes to include "5 More Encounters Every Bruin Has on Bruin Walk."