commons.wikimedia.org
UCLA's Top 10 Places to Sleep On Campus
|
Somehow my greatest strength and weakness is my flawless ability to fall asleep in any situation, whether I'm sitting on concrete bench or in class listening to a lecture about Medieval Literature. I'll confidently waltz into a library with a well intentioned thought to bust out an essay, but without fail, I'll succumb to the silent lullaby of students silently studying in a suspended state of panic. In this never-ending quest to find the perfect nook to nap outside my apartment, I took my search to campus.
Maybe you don't even want to leave your dorm bed to take that nap, in which case you'll need dorm decor like our Cat Lover Collection: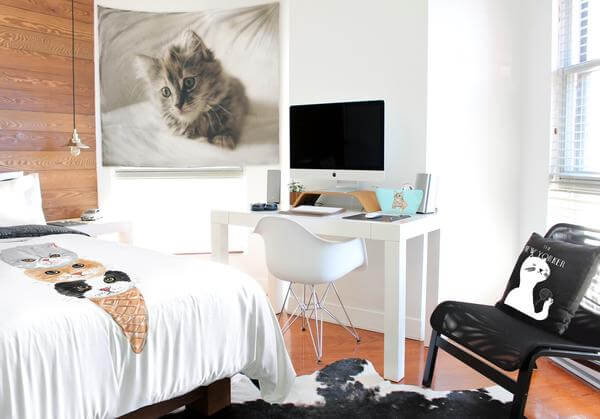 Take a snooze at one of the 10 best places to nap on the UCLA campus.
10. The Sculpture Garden Outside of Bunche Hall
On the end of North campus lies the university's serene five-acre garden that's home to more than 70 sculptures. When the sun shines and rain stays way, the fresh lawn provides a perfect place to plop down your book bag and rest in between classes. You can find a bench to lie down on and cover yourself with the shade of the blooming trees. Besides, I don't think there's anything better than waking up surrounded by naked bodies (The statues of course).