Somehow my greatest strength and weakness is my flawless ability to fall asleep in any situation, whether I'm sitting on concrete bench or in class listening to a lecture about Medieval Literature. I'll confidently waltz into a library with a well intentioned thought to bust out an essay, but without fail, I'll succumb to the silent lullaby of students silently studying in a suspended state of panic. In this never-ending quest to find the perfect nook to nap outside my apartment, I took my search to campus.
Take a snooze at one of the 10 best places to nap on the UCLA campus.
10. The Sculpture Garden Outside of Bunche Hall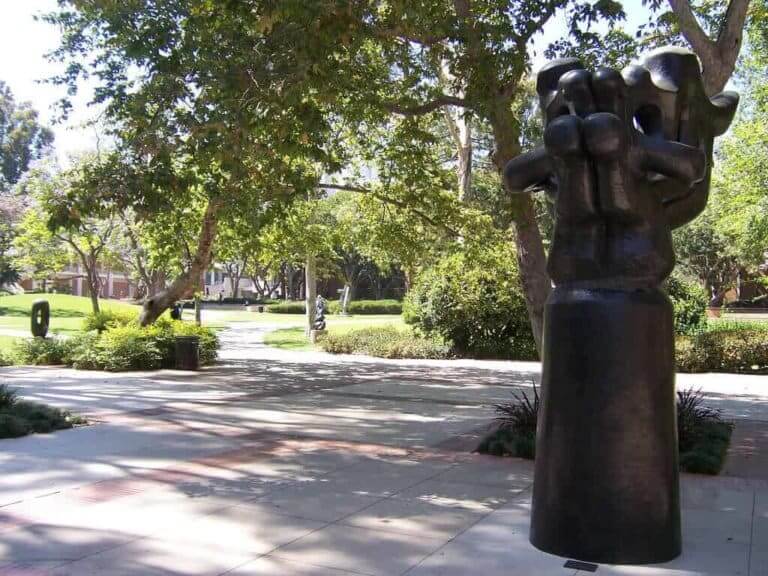 On the end of North campus lies the university's serene five-acre garden that's home to more than 70 sculptures. When the sun shines and rain stays way, the fresh lawn provides a perfect place to plop down your book bag and rest in between classes. You can find a bench to lie down on and cover yourself with the shade of the blooming trees. Besides, I don't think there's anything better than waking up surrounded by naked bodies (The statues of course).
The UCLA campus is a mystery to the poor freshman starting their first day of college. Let's help them out with a walking tour.
Written by Rosie Forster.
Every new school year sends thousands of freshmen around the UCLA campus looking like lost sheep. UCLA may be the smallest of the UC campuses, but that doesn't make it easy to navigate. Lucky for them, current UCLA students know the tips and tricks for remembering how to get to class on time.
Read on to Learn How to Master the UCLA Campus with 10 Landmarks.
1. The Bruin Bear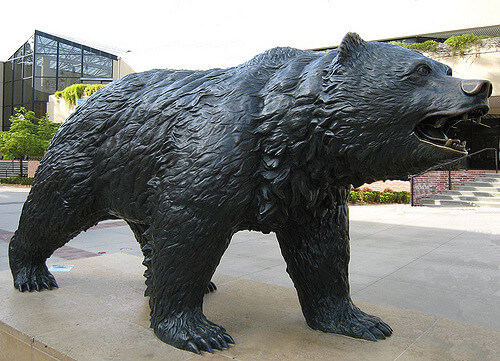 The Bruin Bear protects students during their midterms and finals if you rub his paw. It resides in Bruin Plaza, so you'll see him when you walk to the heart of campus. Both groups and individuals use the Bruin Bear as a meeting point, and he makes for a great photo op to boot. Who knows, you might see John and his two huskies hanging out there, just like they do every day.
2. John Wooden Statue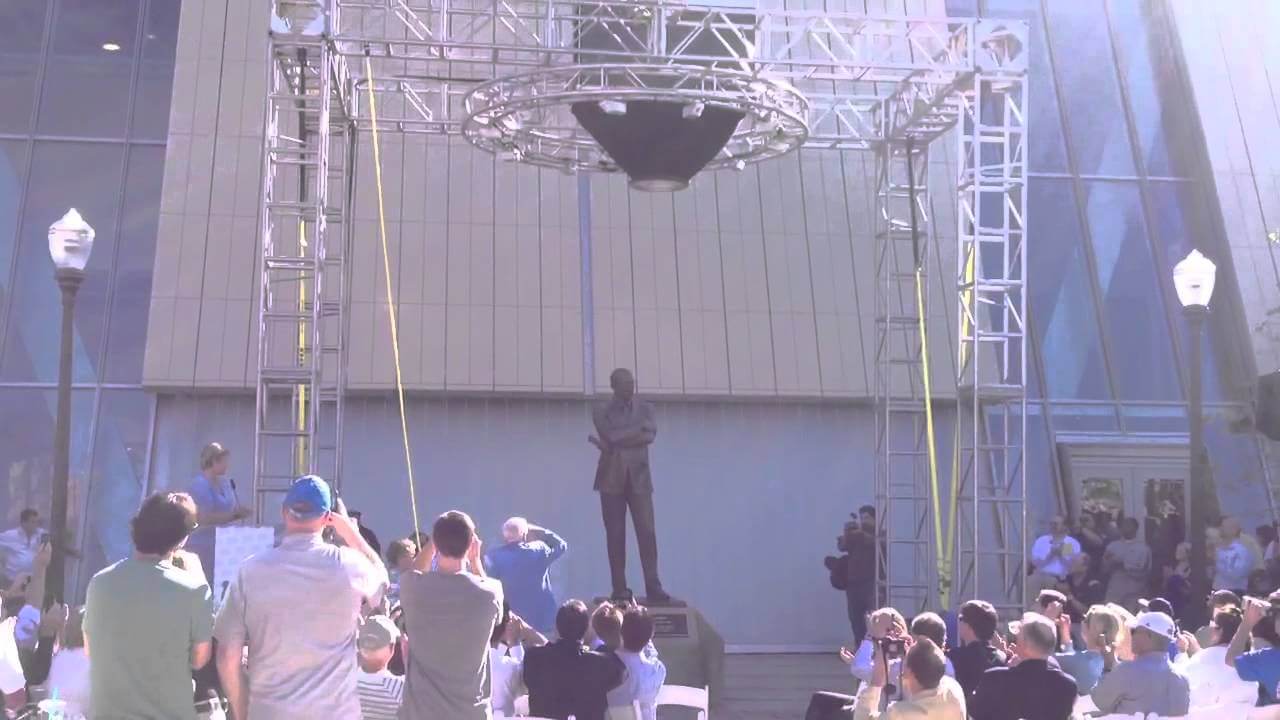 Legendary basketball coach John Wooden changed the face of UCLA forever. UCLA has honored him many times over, and so his likeness stands proudly outside the famous Pauley Pavilion. "I love passing the John Wooden statue because it reminds me that there were and still are compassionate people in the world," senior Layla Bina said. The John Wooden statue adds a sense of poignancy part of our campus. As students walk from their dorms to their classes, he reminds them to focus on the bigger picture in life.
3. Janss Steps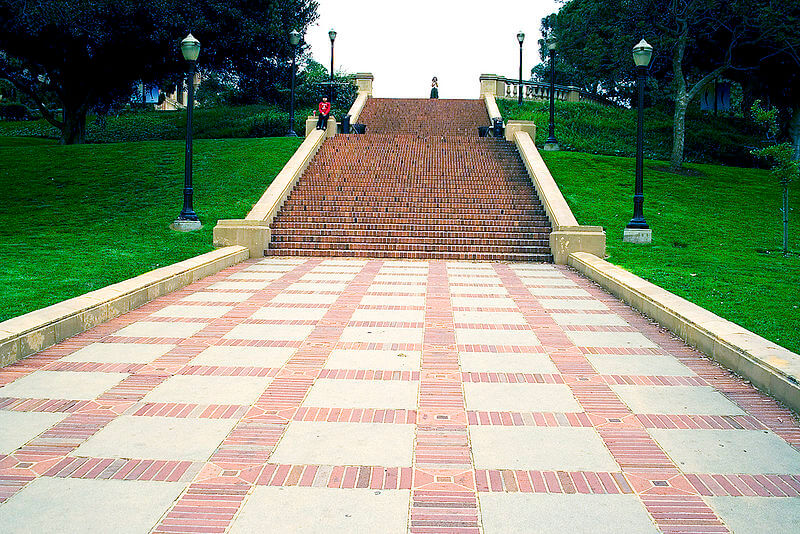 Legend has it that ghosts haunt Janss Steps. Students skip the sixth step when they walk up or down the stairs. The story goes that one of the Janss brothers, who designed the steps, requested to be buried under them when he died. Out of respect for the man who helped create our beautiful campus (and for fear of ghosts), UCLA students make sure they skip the step. It sits in the heart of campus, taking you up to Royce Hall, or down to the Student Activities Center (SAC).
4. Royce Hall
Royce Hall, built in 1929, proudly stands as one of UCLA's first four buildings. Named after philosopher Josiah Royce, the hall serves today as a facility for classrooms, performances and events. "So many hugely influential people have come to Royce Hall to spread their message to UCLA students. Hillary Clinton was here when I was a freshman," senior Manali McCarthy said. Lots of students and tourists use Royce as a backdrop for photos. The arches of the building show off the best of our campus.
5. Sculpture Garden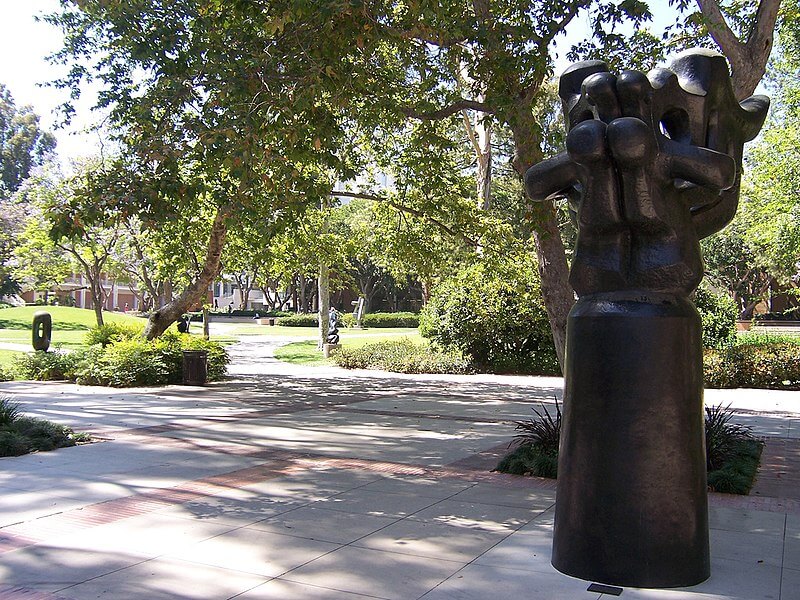 The sculpture garden contains outdoor art by some of the world's most prolific sculptors, including Hans Arp, David Smith and Auguste Rodin. Spanning multiple acres, most people know the garden as part of the depths of "North Campus." If you have a class in Broad, or Public Affairs, check out the Sculpture Garden when you pass it.
6. Inverted Fountain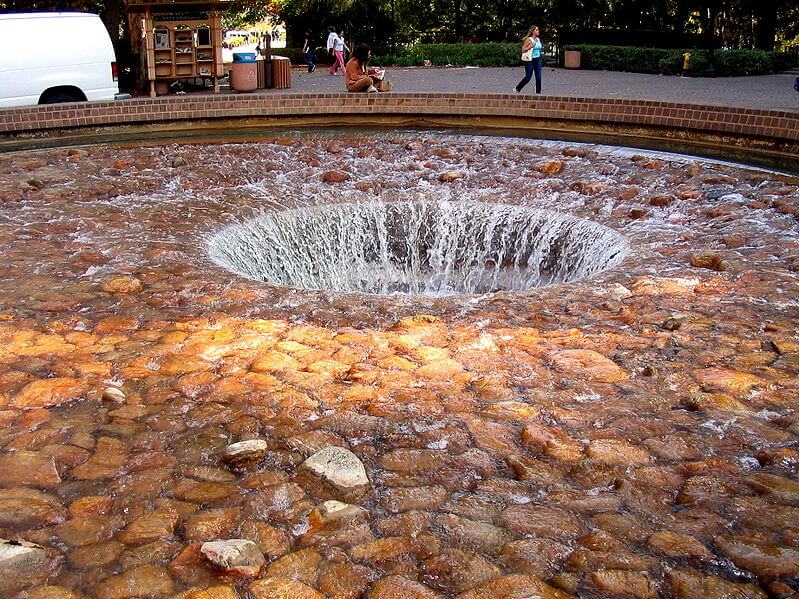 If you currently attend UCLA, don't even think about touching the water from the Inverted Fountain. You dunk your hand in at orientation and then you can't touch it again until you graduate. If you do, you'll have to stay in school for extra quarter for each time you touch it. Located next to the music café in south campus, the Inverted Fountain functions as a handy meeting point. If you look at it from a certain angle, it combines with Franz Hall behind it to look like a toilet. "I accidentally put my hand in the Inverted Fountain my first quarter," junior Haley Petitt said. "I'll probably be here until I die."
7. Jim Morrison's Locker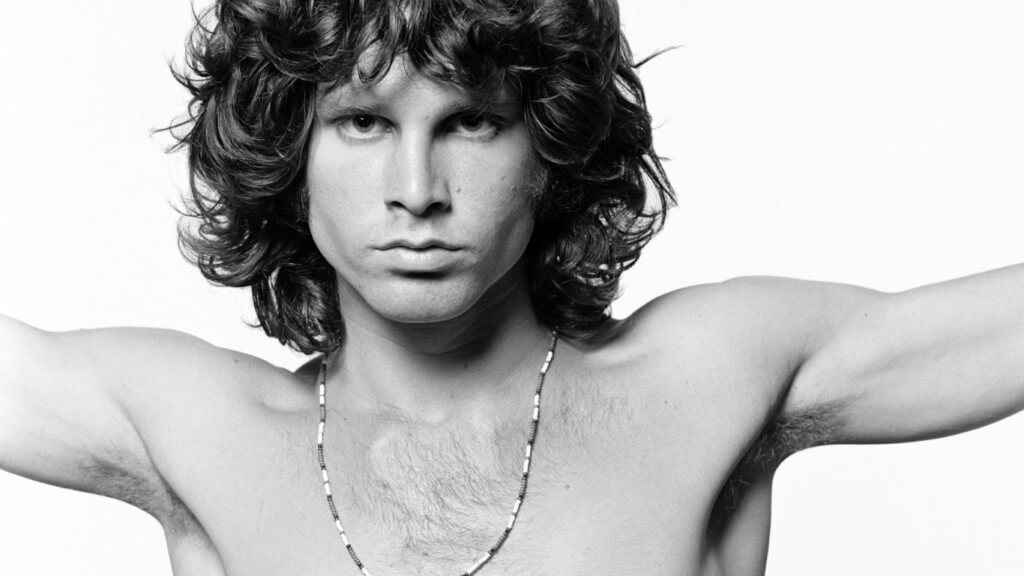 A lot of famous and influential people have graced UCLA's halls, including The Doors front man Jim Morrison. Rumor has it that Morrison covered his locker (in the Math Sciences building) with LSD stickers. The story may be true, or it may not, but the decorated locker is a nice sign to orient students in the labyrinth of corridors in the Math Sciences building.
8. Botanical Gardens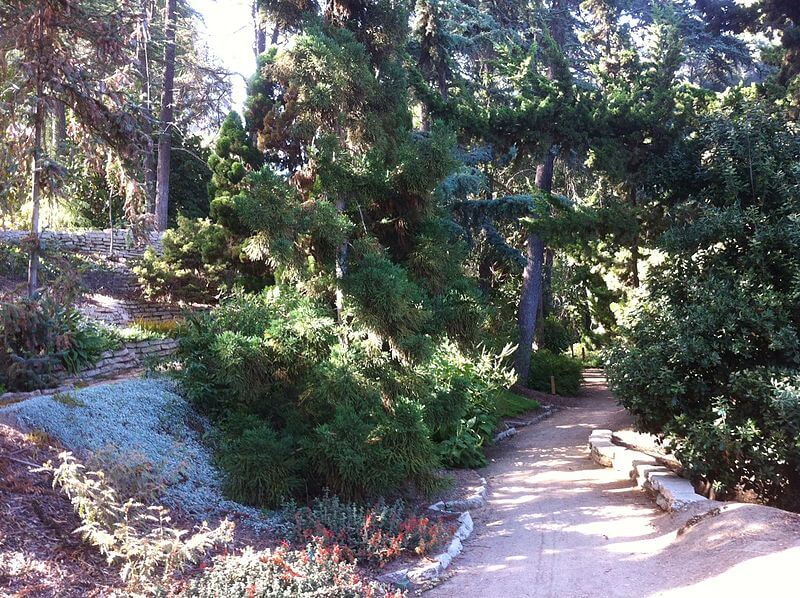 "The Botanical Garden is absolutely gorgeous," sophomore Sabina Schaffer said. "I just wish I had classes near there." Students go to The Mildred E. Mathias Botanical Garden to reflect, relax and appreciate nature. It contains several rare varieties of flower on display. South Campus majors will find it the perfect escape, located next to the UCLA School of Dentistry. All the prospective dentists can forget about teeth for a while and look at a tulip or something.
9. Founders' Rock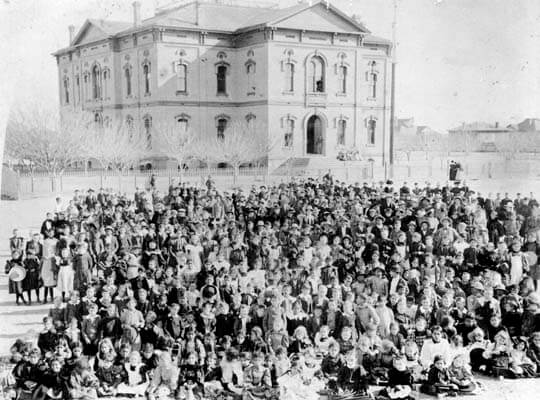 A lot of UCLA students probably don't know where the Founders' Rock sits. (for reference, it's located outside Murphy Hall). However, once you know the meaning behind it, you'll notice it on campus. It marks the spot where the campus was dedicated in 1926. Even though it was originally in a different location. If you ever need to go to Murphy Hall to change your major or for academic counseling, look for Founders' Rock.
10. Manhole Covers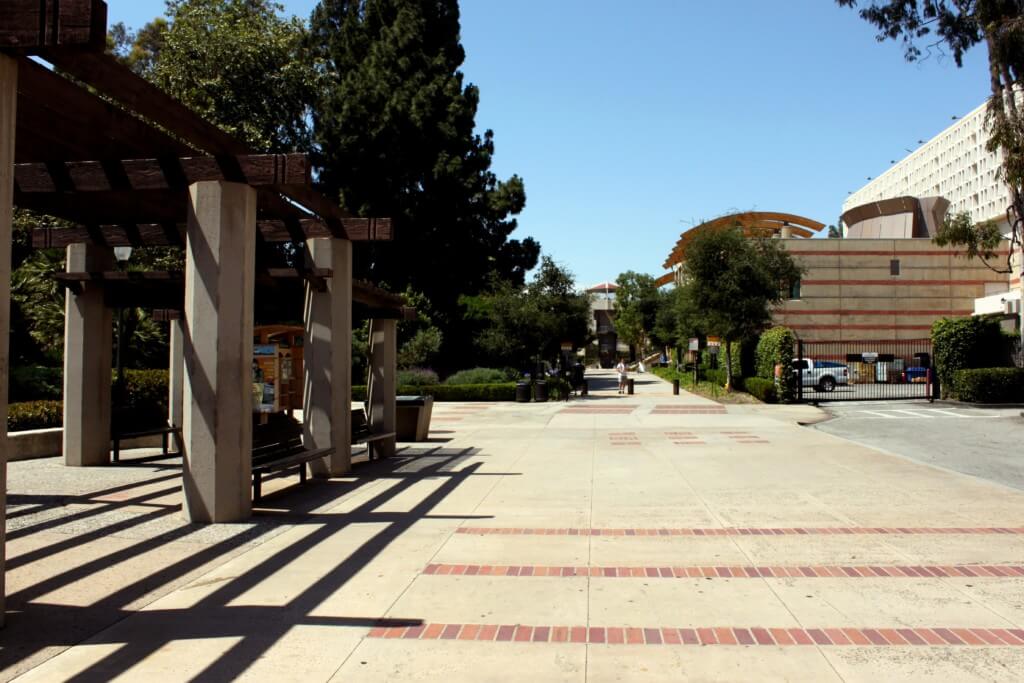 Manhole covers may not seem particularly memorable, until you think about their hidden depths. UCLA has a complicated system of underground tunnels. By identifying the tunnel entrances (Schoenberg, to get you started), you won't ever get lost. If you can see a familiar manhole cover, you can find your way to class.
*Updated by Shannon Longworth on May 8, 2017 to include more quotes about where students nap on campus plus a pro tip in #2. 
*Updated by Rosie Forster on November 3, 2017 to include "How to Master the UCLA Campus With 10 Landmarks."