Along with UCLA having the best dining halls, L.A. as a city serves as haven for delicious cuisine. From authentic Italian pasta to indulgent Thai curry to any ice cream flavor imaginable, the area surrounding UCLA's campus surely offers something to satisfy those stress cravings from a tough UCLA semester.
Hit up these top 8 places to find incredible food in the area surrounding UCLA.
1. Pasta Sisters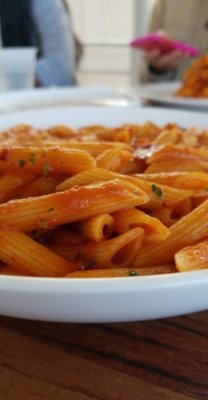 Wish you could go back to your summer abroad in Italy? Pasta Sisters will take you back with just one bite of their aromatic, flavor packed pasta dishes. With affordable prices and hefty portions of handmade pasta made from family recipes, Pasta Sisters acts as the essential destination for hungry college students. Buzzfeed even featured Pasta Sisters in an episode of the popular web series "Worth It." "I like the atmosphere because it feels very homey, and the staff is super nice, always looking after you. The food is just amazing because they make the pasta fresh every morning and you can tell because it just tastes different. And the sauce is just amazing even though it's so simple, but it's incredible. It's great because they have a lot of options, including vegan options. The bread is really good too. It's so good you'll want to lick your plate clean," said UCLA junior Megan Ly. The best part? Pasta Sisters has two locations less than 30 minutes away from campus: one in Culver City, one in Midtown. Do yourself a favor and check out either location on your day out.
2. Tocaya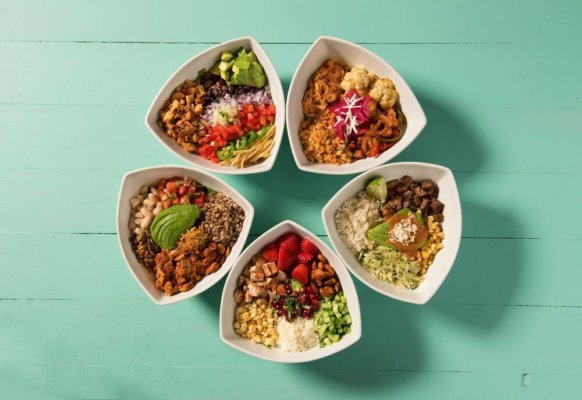 Tocaya Organica offers a satiating end to a day at the beach with locations in Venice and Santa Monica. Not only does Tocaya have delicious, Mexican inspired meals, but also the restaurant accommodates a variety of dietary preferences including vegan, vegetarian and gluten free. Customers can also personalize dishes, allowing them to indulge their favorite creamy cheeses and filling, spicy proteins. Don't let the food's amazing taste fool you: Tocaya restaurants dedicate themselves to healthy eating, using only locally sourced ingredients. The best part, a new location for Tocaya opens soon in Westwood on the corner of Gayley and Hilgard.
3. Tatsu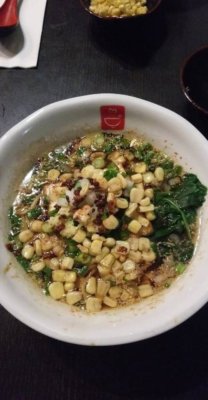 Tatsu, located just 2 miles from UCLA on Sawtelle Boulevard, serves the most comforting bowl of ramen imaginable. Established in 2012, this cozy ramen joint seeks to perfect this Japanese dish, and certainly accomplishes that mission with its wonderfully garlicky broths and perfectly chewy noodles. If you don't take my word for it, just keep in mind that celebrities like Leonardo DiCaprio frequent Tatsu, and for good reason. "Tatsu is good because it reminds me of the good times with my friends," UCLA graduate Hunter Hu said. "Food wise, I think the nuance flavors of the broth stand out to me." Additionally, Tatsu remains open until 3 a.m., making it the perfect place to attend for those midnight cravings.
4. Seoul Tofu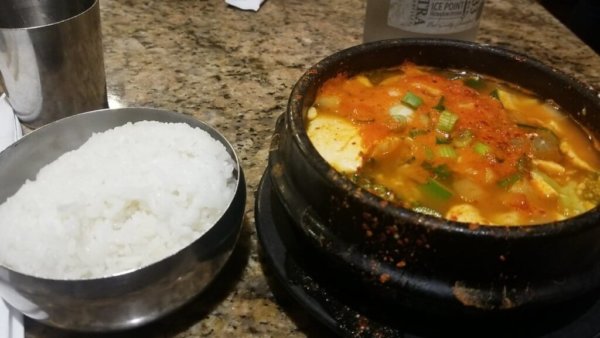 If Tatsu doesn't peak your interest, head a few doors down to Seoul Tofu, an intimate restaurant known for its traditional soondubu (soft tofu stew). Each dish warms you to the core with its savory, delectable broth and flavor absorbing silken tofu. They serve a variety of stews friendly to omnivores and herbivores alike. In addition to affordable (for LA standards) main dishes, customers can chow down on complementary Korean side dishes. Customers will leave feeling perfectly satiated. "The food: bomb. The service: fast. But importantly, the authenticity is incomparable to any other Korean spot in Sawtelle. Seoul Tofu is the place I go to when my belly needs a good stuffing," said UCLA junior Jeong-Soo Park.
5. Emporium Thai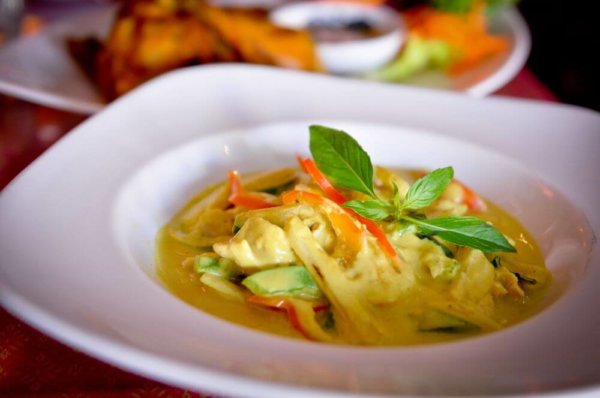 Just south of Wilshire Boulevard sits Emporium Thai, a family owned and operated restaurant that brings a modern twist to traditional Thai dishes. Emporium Thai promises a fiery experience for lovers of spicy food; even just a level three on Emporium Thai's 10-level spice scale will make your tongue burn like never before. Even so, Emporium Thai definitely deserves a visit, especially considering its reputation as one of the best Thai restaurants in the country.
6. Wanderlust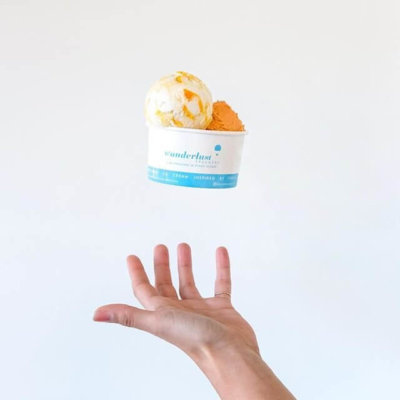 If searching for something sweet after a night out, consider Wanderlust Creamery located in Venice. Wanderlust Creamery provides a unique selection of flavors inspired by international travel, including the fresh honey lavender, the subtle ube malted crunch, the incredibly rich gianduja and the creamy, tart mango sticky rice. Wanderlust even has allergy friendly flavors (vegan or gluten free) and unique seasonal flavors that vary from month to month. Don't miss out on this unique ice cream experience.
7. Salt and Straw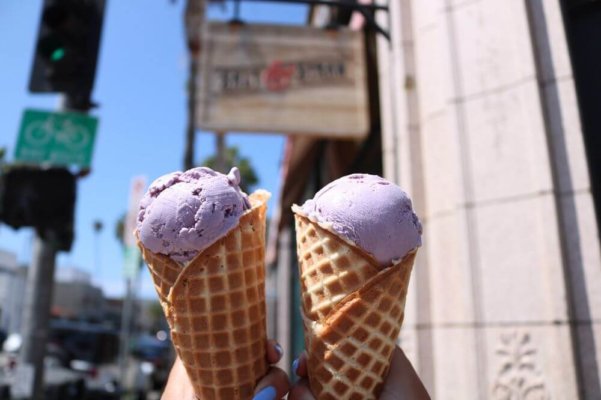 Just less than a mile from Wanderlust Creamery on Abbot Kinney Boulevard rests another notable ice cream shop, Salt and Straw. Salt and Straw, a family owned ice cream shop originating in Portland, Oregon, also offers a wide range of uncommon flavors. Seasonal flavor themes include unconventional ideas like "Eat Your Veggies" in which decadent ice cream flavors incorporate locally sourced vegetables. Even though these flavors may seem bizarre, each one provides an unmatched deepness in a flavor profile. Year-round flavors peak any customer's interest with exceptional examples like avocado and Oaxacan chocolate fudge, black olive brittle and goat cheese and freckled woodblock chocolate.
8. Saffron and Rose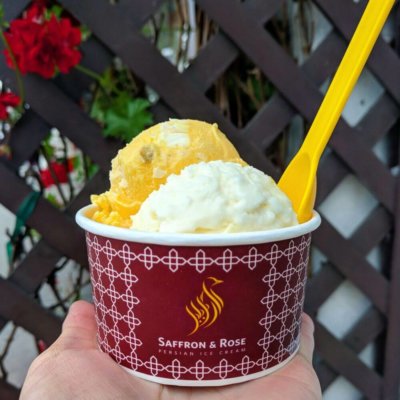 If you still crave an unparalleled ice cream experience but want a closer destination, stroll down to Saffron and Rose on Westwood Boulevard just two blocks away from Emporium Thai. Saffron and Rose, a traditional, family owned Persian ice-cream shop, serves as a classic landmark to inhabitants of Persian Square and UCLA students alike. "Saffron and Rose is where dreams come true," UCLA junior Brian Yee said. Flavors of this wonderfully gooey, thick ice cream range from refreshing flavors like cucumber and white rose, as well as richer flavors like Nutella and saffron and pistachio. The shop has been featured in The New York Times, LA Weekly and The Los Angeles Times for its unmatched, gooey, awe-inspiring ice cream.