Want the secret to success? The answer: great marketing. Think about the one jingle that never leaves your mind, the ever-present loom of Disney's reach and the fact that "eat fresh" makes your stomach growl for only one restaurant. And as an aspiring marketing mogul, you can become the brains behind pristine positioning for anything from a new food product to an up-and-coming actor by learning at one of the best colleges for marketing. These 10 marketing programs offer cutting-edge courses, esteemed and experienced faculty, networking opportunities and real marketing experiences. And their alumni make it big working in-house and at reputable digital agencies worldwide.
Check out the 10 best colleges for marketing majors.
10. Lehigh University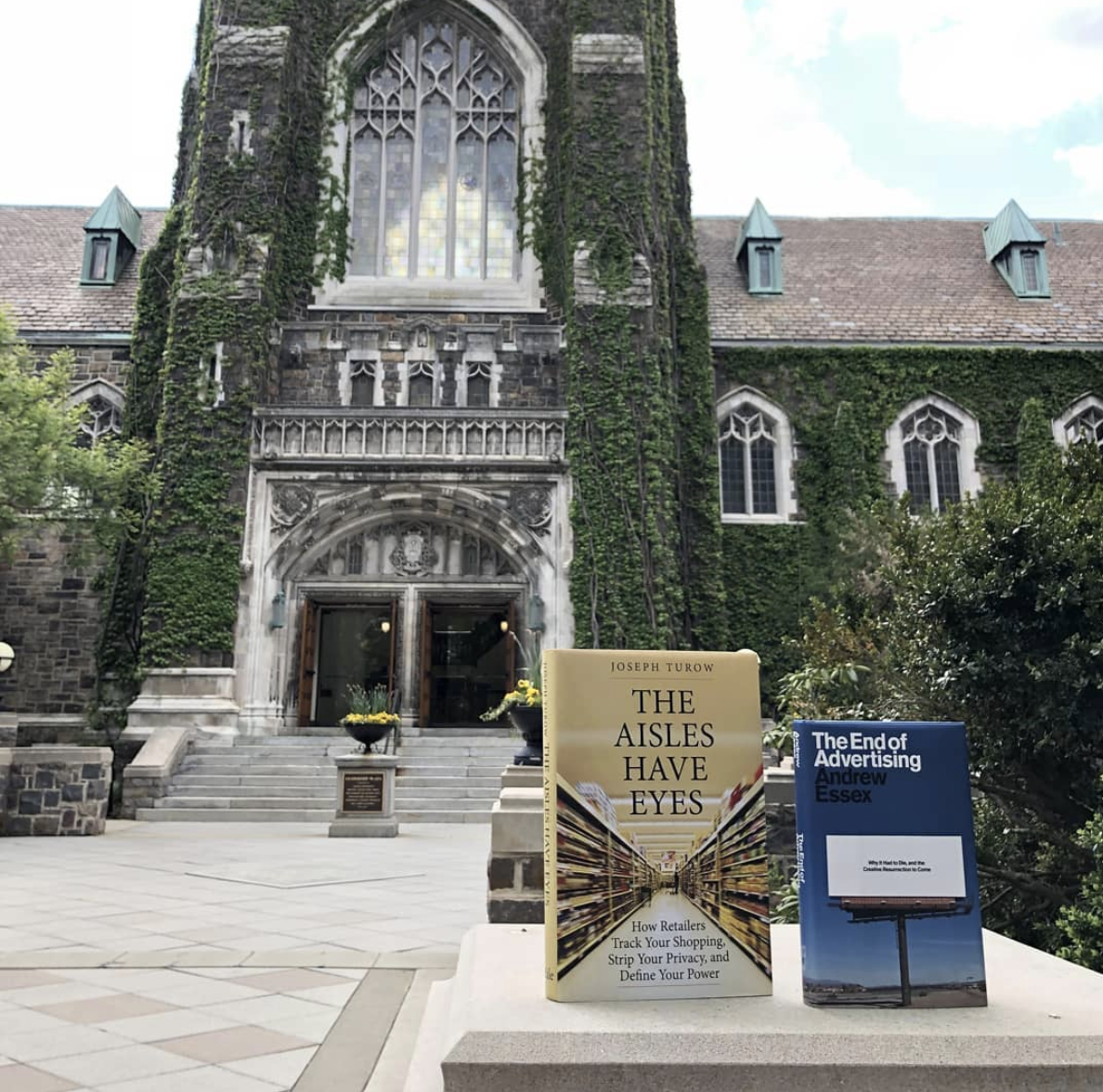 Marketing students at Lehigh intern at companies like American Express, Comedy Central, General Electric, the Philadelphia Eagles and more. "I'm grateful for all of the friends and memories I've made since at Lehigh. Most of them come from my marketing classes, and I'm happy that everyone there is so kind and eager to learn," Lehigh sophomore Stephen Ecols said. Marketing students like Ecols foster a sense of community at Lehigh and uphold the merit of their marketing department. "Marketing faculty follow a mentoring approach to education. Faculty are willing to spend the time discussing student preparation and success," Associate Professor of Marketing Beibei Dong said. The marketing faculty also includes Professor David Griffith, known as one of the most productive authors in Premier Marketing Journals. Outside of the classroom, students continue to build on their marketing skills at the Philip Rauch Center for Business Communications and The Baker Institute.
9. Bryant University
Bryant's curriculum covers everything from buyer behavior to personal selling. Students walk out of their lecture halls well-versed in everything from analytics to business blogging with over 25 courses to take within the marketing program. Associate Professor of Marketing Sharmin Attaran said she prides Bryant specifically for courses like Sales, Digital Marketing and Marketing Analytics. And students learn all about these buzzwords from the best. Professor Attaran has received grants for her summer research projects, which include consumer behavior and sustainability marketing, every year since 2010. But to build product and brand reputation, students need hands–on experience. At Bryant, aspiring marketers can get that through the Collegiate DECA and Collegiate Entrepreneurs' Organization. The Bryant Marketing Association brings in marketing executives as guest speakers and hosts Marketing Night, an annual networking event. All that experience helps them land jobs at for companies like Amazon, The Walt Disney Company, Time Inc. and CBS Radio.
8. Villanova University
Villanova marketing grads move on to work at brands like Abercrombie & Fitch, The New York Jets, QVC and L'Oreal. How do they land these impressive positions? Experience. Villanova marketing majors can take part in a six-month brand marketing co-op with J&J Family of Companies. The Villanova University School of Business also sponsors student societies like the Villanova Marketing Society and the Fashion and Business Society. And Villanova makes sure their curriculum prepares students for up–and–coming trends that will make them marketable candidates in any industry. Students in the class of 2021 and beyond must choose from two different concentrations for their marketing major: business development or digital marketing. Even Villanova knows that social media is becoming more and more important in every industry—especially marketing.
7. University of Virginia
Analyze every angle of a business decision at the UVA McIntire School of Commerce. Once students choose the marketing concentration, they specialize in up to two of six tracks, like business analytics, advertising and digital media, and global commerce. Then they sit in on lectures with professors like Professor A.J. Baglioni. He's published papers about everything from type-A personality coping mechanisms to the results of brain and vascular surgery. Psychological societies use his findings to explore quantitative analysis and marketing research. Beyond lecture, UVA professors encourage students to participate in national competitions. Professor Carrie Heilman led her students to a first place win at the 2016 National Student Advertising Competition (NSAC). "I remember looking over at some of the students and seeing them crying… It was one of those moments I'll never forget," Heilman said. McIntire makes sure all students get a seat at the table with their diverse student organizations, like the Latino Student Network, Women's Business Forum and the Black Commerce Student Network. They can also get hands-on experience with McIntire's Consulting Group, Business Ethics Society and Advertising and Marketing Association.
6. New York University
NYU's Stern School of Business offers over 40 courses to marketing students. That course catalog reflects new marketing trends with classes like Search and the New Economy. And with specialized courses like Luxury Marketing, Leisure Marketing and The Business of Video Games, students can pursue careers in any industry. Need help with tuition? Stern's Department of Marketing allows student to work at the Marketing Research Lab and assist with general administrative tasks under Federal Work-Study. Every semester Stern marketing students can sit in on seminars like "Seller Beware: How Bundling Affects Valuation" and "The Nature of Meaningful Consumption." NYU even partnered with CBS Corporation to announce the NYU Stern/CBS Media Analytics Initiative for cross-media research. "There are so many opportunities offered to students that wouldn't necessarily be possible at a school in the middle of the country—there are people who take their lunch break to come and talk to us," 2015 NYU Stern graduate Jacqueline Allen said. Today, Allen works at a three-year rotational program within marketing and sales under Unilever's management development program. Three years ago, Allen shared your mindset: ambitious, determined and hungry for a chance to prove herself. NYU gave her that chance. It can for you, too.
5. University of Florida
UF's Warrington School of Business is home to many marketing grads who represent what success after college truly means. Americus Reed, class of 2000, teaches marketing at the University of Pennsylvania Wharton School of Business. Rob Carter, class of 1984 grad, climbed the corporate ladder to become the CIO of FedEx. Debbie Ferree, class of 1975, made shoe shopping a career as Vice-Chairman of DSW. They owe this success to the extensive marketing curriculum, which includes over 30 electives and respected faculty like Eminent Scholar Chair Professor James W. Walter. Gators get involved outside of class by joining the American Marketing Association at UF. Members meet up for networking seminars, career opportunities and extensive workshops to make valuable peer connections. "I feel confident in my marketing skills because of UF. I chose to come here knowing that their business department and marketing program are held in high esteem," UF junior Chelsea Lopez said. Students can also get involved in the Behavioral Research Lab, which even includes the WebLab so Gators can explore how consumers interact with products on the Internet.
4. Washington University
Recruiters head straight to WashU's Olin Business School to find up-and-coming marketing pros because all the hands-on experience they get. At the Center for Experiential Learning, business faculty oversee a group of students working on a real-life project with either the Taylor Community Consulting Program or The CEL Practicum. Taylor students work with local St. Louis non-profits like Matthews-Dickey Boys & Girls Club and the Greater St. Louis Honor Fight, and the CEL Practicum works with bigger companies like Direct Supply and U.S. Bank. Marketing majors can also dive into short–term immersion courses to explore specific markets abroad. Hit up domestic spots like NYC to explore the luxury goods market, or go abroad to Israel to dive into business, innovation and entrepreneurship. Back in St. Louis, professors make groundbreaking marketing research on the daily, many published in well-respected journals like Marketing Science, the Journal of Consumer Research, the Journal of Marketing Research, the Journal of Marketing and Marketing Letters. All that clout means alumni get hired (or even become head of marketing for) companies like Techweek, Experian, Charter Communications and Sky Zone.
3. Indiana University
Kickstart your career in marketing while you knock off gen-ed courses as a freshman in The Kelley Living Learning Center. First-year business students at IU can apply to live the KLLC and start building up their resumes by meeting with top recruiters and lunching with deans and professors. Then as students in the Marketing Department at The Kelley School of Business, students can major in either marketing or professional sales, and even co-major in Digital and Social Media Business Applications. Kelley also offers valuable workshops to gain hands–on experience towards their marketing specialties, like Consulting, Global Sales and Corporate Retail. When it comes time to apply for jobs, the Kelley Indianapolis Career Services Office is dedicated to helping students in the business school find internship and job opportunities. After your career appointment, head over to the Customer Interface Virtual Laboratory, where students use their new-found knowledge to research customer behavior for employers like Wal-Mart or Trader Joe's.
2. Emerson College
Emerson College's Department of Marketing Communication offers over 50 courses for their students from Financial Management for Marketers to Customer Analytics and Insight-Driven Marketing. Emerson Marketing and Communication alumni include Lisa Gregorian, the current Chief Marketing Officer for Warner Bros Television Group and Jim Vescera, the current Executive Vice President and Creative Director for NBC Entertainment. Marketing communication students don't worry standing out to employers at the career fair; they get a section separate from the rest of the other departments. Ambitious students can join the Entrepreneurial Studies Program to launch products of their own design. "My professors and friends all in the marketing area here at Emerson really care about whether or not I succeed. I basically have a giant support system rooting for me whenever I step on campus," Emerson senior Brent Lane said. "I constantly feel pushed and encouraged to put myself out there in the field and my teachers are always so willing to help me with building connections in and outside of school."
1. University of Texas at Austin
UT-Austin marketing students go global from Texas. Grads and current students alike pursue internships with industry leaders like Apple, Wal-Mart and Google to hone in one these real-world skills. And at UT, students get access to multiple marketing centers to conduct research on everything from consumer behavior to engagement rates. The centers include the Center for Customer Insight and Marketing Solutions, the Center for International Business Education and Research, and the Supply Chain Management Center of Excellence. Each focuses on different aspects of the marketing world: consumer thought processes, business and the financial research of leading companies. "UT has completely changed the way I think about marketing as a student, consumer and as a aspiring marketing agent. I feel like I can trace the thought process of the creators of the advertisements on billboards or YouTube, or even understand the purpose of small details in every Kellog cereal commercial," UT-Austin freshman Ignacio Hill said. "So much thought goes into everything around us. I really feel like my professors at UT have made me tear down my past ideas and just rebuilt me to be the next 'Got Milk?' guy." UT marketing students will meet crowds of encouraging, inspiring individuals that push them to success everywhere they turn.
Want more rankings? Check out:
CM's 10 Best Schools for Public Relations
CM's Top 10 Journalism Schools 2016
Top 10 Universities for Graphic Design Majors