In a world where TV shows are on hiatus until the fall, there are a select few that can save the lowly college student from asking the age-old question, "What's there to watch?" This summer, allow yourself to be abducted by the TV (no matter what your parents tell you), and lose yourself in these fantastic, time-sucking, all-consuming worlds.
1. How I Met Your Mother (2005-2014)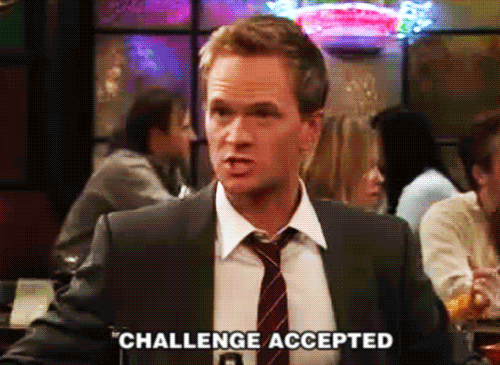 A nine season comedy hit, How I Met Your Mother follows Ted Mosby as he tells his children the story of how he met the woman who would become their mother. "[It's] a great show to watch after a long day!" said University of Iowa senior Logan Pillard. "It's smart, funny and has so many intricate storylines that reoccur from season 1 to the last episode!" UI junior Monica Derby added, "There are almost no plot holes…the characters are well developed…and they have great recurring jokes that pop up here and there throughout." It's extra reassuring if you're bae-less this summer, because if Ted Mosby can find someone, well, so can you.
2. Criminal Minds (2005-Present)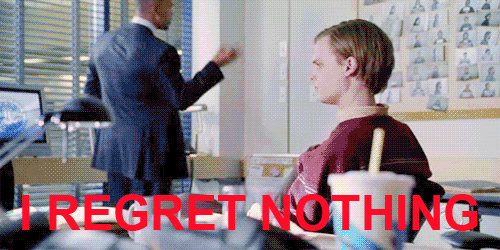 There are a lot—and I mean a lot—of crime shows on TV nowadays, but few have stood the test of time as well as Criminal Minds. Get binging, and fast, because season 12 starts in the fall, and Criminal Minds waits for no one. The show follows the cases of the FBI's Behavioral Analysis Unit who specialize in profiling the nation's most dangerous serial killers. Its episodes are pretty dark, considering the subject matter, but the highly intense drama and almost familial interactions between cast members more than make up for it.
3. Scream (2015-Present)

Scream is a weird yet surprisingly fun mash of the Scream movies, Harper's Island and Pretty Little Liars. You don't need to be a fan of the movies to watch, because the show's storylines thus far have nothing to do with the films (other than a few subtle homages). It gets a little scary and really gory, but the cast is fantastically funny, so it all balances out in the end, right? Now is the perfect time to fall in love with it because Season 2 started May 30th and so far it is awesome. Catch up!
4. Tyrant (2014-Present)
Tyrant is heavier than most of these shows. It's third season starts on July 6th, so now is a great time to get in on it. Barry Al-Fayeed has been living in the United States for twenty years after running away from his Middle Eastern home country of Abuddin, where his family has been dictators for generations. When he finally goes back with his wife and two children in tow, he finds that leaving will be harder than he ever imagined.
5. Supernatural (2005-Present)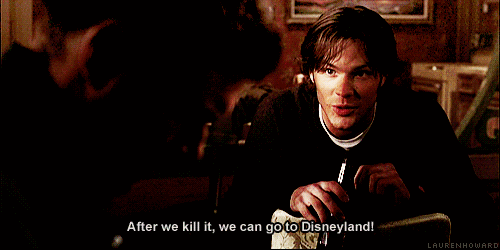 Acting as the "Super" in the SuperWhoLock fandom, Supernatural has been extremely popular with fangirls (there are a lot of hot guys running around, not going to lie), but it really is interesting for just about anyone, and episodes are fairly easy to get through in a short period of time. Believe me, if I can watch six seasons right before finals week, you can watch season 11 before 12 premires in October. The show stars Jensen Ackles and Jared Padalecki as Dean and Sam Winchester, two brothers who hunt supernatural monsters like vampires, demons and ghosts as they try to solve the mystery of their mother's death twenty years earlier. Try not to fangirl too hard.
6. Friends (1994-2004)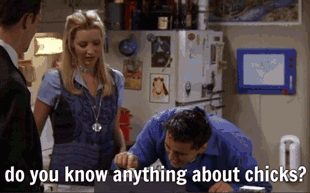 One of the most popular comedies ever, Friends centers around a group of friends (you guessed it!) who live in Manhattan and go through their daily (if not slightly crazy) lives. "It doesn't require much of my attention, which is nice when I'm doing other things like laundry or making food," said North Central College junior Rachel Tucker. "It's also nice because the episodes are really short, so I can easily get in one or two if I have a little break throughout my day!" We're still laughing at Ross' "unagi," and always sobbing when Rachel gets off the plane. Get on the Friends bandwagon now, if you haven't already, and I promise you will thank me later. Check Friends out on DVD as the show was cut shorter for TV and the DVDs have all the jokes.
7. Stargate SG-1 (1997-2007)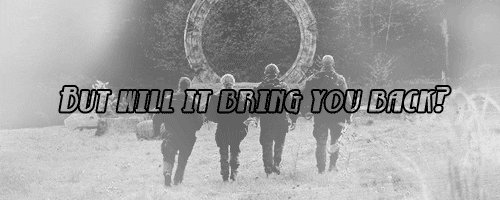 Stargate ran a little longer than most shows (10 years!) because it was just that damn good. It centers around a secret military team formed to explore the recently discovered Stargates. Anyone into the sci-fi genre will appreciate its world-building, believable cast and the fact that it has two spin-off shows (to fill the showhole after the finale). "It's an amazing show with an incredible story and fantastic characters," said Bradley University junior Josh Strong. "The universe was so in-depth and the bad guys were truly fascinating."
8. Graceland (2013-2015)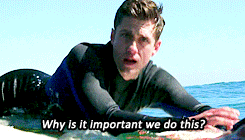 I know what you're thinking—"Another cop show?" Trust me, though, this mix of quips and guns will make you forget those other cop shows. Rookie FBI agent Mike Warren (played by Aaron Tveit, which should be all the incentive you need) is sent to a house for undercover agents from several agencies in Southern California where he is trained by a former legend FBI agent played by Daniel Sunjata, who is surprisingly underrated. They're constantly surrounded by lies, secrets and danger. Because it is so short, you will either thank me for showing you this binge-worthy gem, or curse me for getting you sucked into a short, three-season show. I'm actually cursing myself a little bit.
9. Hannibal (2013-2015)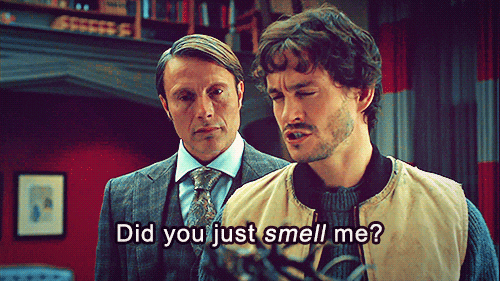 This short-lived show explores the early relationship between a renowned, bloodthirsty psychiatrist and his patient, Will Graham, a young FBI agent with a disturbing ability to empathize with serial killers. While nobody can top Anthony Hopkins in the role of Hannibal Lecter, Mads Mikkelsen does the role justice. "I love the show for its cannibal puns, creative scenes, the strong themes in many episodes, the diversity in character personality and traits," said Dollar General cashier Leisa Ketchledge. "I found that no matter how many times I binge the show, the twists still get me." Another plus side to this is you have a great excuse to watch Silence of the Lambs again.
10. Firefly (2002-2003)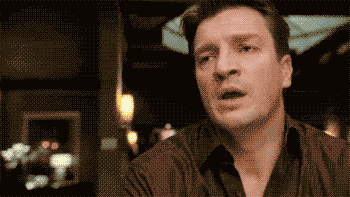 Firefly is the Wild West in space with Nathan Fillion. What's not to love about that? You may feel disappointed to find out Firefly is only fourteen episodes (believe me, I was too), but don't let that stop you from binging because it spawned a spin-off movie, Serenity, that you can allow to take over your time when you've finished. Most of the show's love is given by the sci-fi fandom, but you could definitely love it for the niche, old-time quality of it all. As recent Iowa graduate Kate Wolf said, "Firefly is just straight up the best show that has ever been cancelled!"
Of course, if none of these shows appeal to you (though I have no idea why not), don't despair. There are plenty of other shows that deserve some honorable mentions. Feel like something fun? You can try Castle, Modern Family, Galavant, Parks and Recreation or The Office. Need something a little more serious? House of Cards, NCIS, Orphan Black or Dexter. Fandom watcher? Obviously Doctor Who, Sherlock or Game of Thrones. And nothing beats the adorableness of Lee Pace on Pushing Daises. There's a wide, wide world of TV shows out there, and you can spend the next ten weeks watching them all.