Don't be fooled by the cold weather. Although you're covered in blankets, wearing five different layers and keep the heat on blast, summer waits around the corner. By the time the temperature heats up, internships will be filled and study aboard deposits long overdue. It's time to plan how to make the most out of those few months as a college student in order to bop to the top. No, Netflix doesn't count.
Study Abroad: "Now or Never"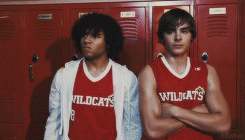 Studying abroad is your first class, all access pass. Build your resume and get hands on, experience learning. Studying abroad allows students to absorb culture and learn in a brand new location while still earning course credit.
Although the cost of this experience seems expensive, Florida State University junior Skyler Evans was able to snag one of the many available scholarships that helped her fund her trip to London. Thanks to the financial aid, she embarked on the trip of a lifetime which she claimed was one of the best decisions she made.
Get an Internship: "Get'cha Head in the Game"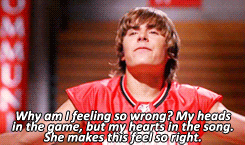 Rolling out of bed is hard during the summer. But what if you were rolling towards a renowned internship that not only looked amazing on a resume, but showed you what your future profession would be like on a daily basis?
Finding an internship is right at your fingertips. Resources are on LinkedIn or your nearby Career Center. Even a quick Google search. "Although it's easy to fall into the mindset that college related activities shouldn't ruin your laziness during the summer, internships don't have to be unenjoyable amounts of work," University of Georgia Career Consultant Suzanne Voigt said. "Internships are fun! Find something that you are excited about pursuing and then enjoy the journey."
Get fit: "Bop to the Top"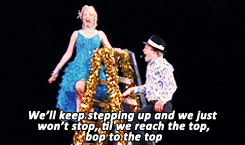 Why not return to school next fall in the best shape of your life? Nutrition Counseling Coordinator at the University of Georgia Brittany Bingeman said, "Many people think that in order to get exercise in, they have to do it at a gym, when in fact, there are many ways to be active, such as walking, hiking, jogging or playing sports such as frisbee, softball or soccer."
Try transforming your lazy days into active ones. Watching an episode of your favorite show while walking on the treadmill or make one of your beloved movies into a workout regimen. With these habits, your healthiness will prosper when you return to college. "Health is about much more than just weight," Bingeman said. "Establishing healthful eating patterns and promoting enjoyable movement are important for overall health and wellness." The end game doesn't have to involve looking like a body builder, just make sure you're not about to pass out every time you walk up the infamous hill on your campus.
Start your own Business: "Start of Something New"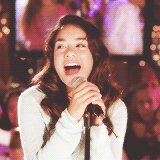 Being an entrepreneur in college looks great on your resume helps pay for tuition, and can set you on a path where you become your own employer. University of Georgia freshman Sean Tackett is one of these ambitious students who has taken the reins on his career. Throughout his life, Tacket filmed events, so he decided to create a business from his hobby called DRT Nation. DRT Nation is a a production company that captures and records events, music artists, action sports and other talented individuals.
"Many college students are extremely talented and may not realize they can make a jumpstart in their career," Tackett said. The challenging feat involves finding a passion, making some business cards, and producing a good or doing what you love—and what better time than the months you're free from the strenuous commitments of homework?
Make some money: "I want it all"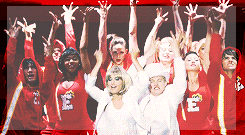 Open up a saving account and start filling it with dough. How do you do that? Find a summer job, of course. "We love hiring college students," Chik-fil-A Talent Director Ashley Thompson said. "They're very eager to work and have that maturity and outgoing personality." Chickfila is one of the many places that hire students for the summer, which tends to lead them to stay through the fall, ensuring a constant income for the broke college student.
Your new income comes with great responsibility, however. Now that you're making money, it's time to start acting like an adult and put some of it away in a savings account. Maybe one day your savings will let you buy you a pink convertible and monogram everything like Sharpay.
Treat Yourself: "Gotta go my own way"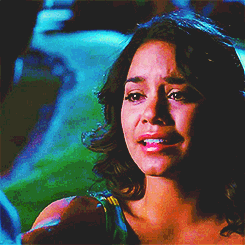 All this planning for real life feels exhausting, so remember to take some time for yourself this summer. University of Georgia Manager of Physical Therapy Andy Smith said,"The beginning of summer with the end of the routine of classes signals a new season; students feel they can finally take a breath and refocus on taking care of themselves."
Summer is the perfect time to binge-watch television shows, learn new recipes and basically do anything you want in order to realign your chakras and to make up for your chronic sleep deprivation. "The big thing is to try to begin some healthy or positive habits and make them your 'new routine,'" Smith said. "When classes start again in the fall, you put your classes and class responsibilities around the healthy habits that you have already established."