The student leaders of today create the campus spaces and environments for present day students and those of tomorrow. However, it's not often that many students ever meet or have a casual conversation with these members of student government. This creates a sense of tension and anxiety in not knowing who stands behind making the important decisions that can alter your future at your university. Luckily, chatting with USAC president, Breeze Velazquez, was a delight and her perspective of student government and her ambitions set the tone for what is to come in this school year at UCLA.
Lets look into Velazquez's campaign and her aspirations to make her time as USAC president memorable.
Q: What inspired you to run for office?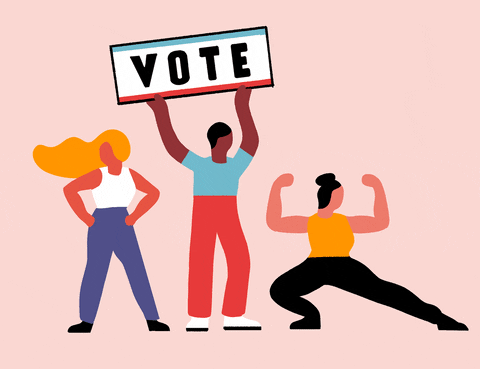 BV: I think having worked this past year as an AC (Academic Affairs Commissioner) I really saw potential growing in advancing a lot of the advocacy work I personally wanted to do. Even when I ran on as an AC, something I did want was defending students in academic dishonesty cases. Unfortunately, as an AC I couldn't run the program as I was interested in. I really felt passionate about the work and fell in love with the advocacy and related to it.
I really wanted to run on creating that change. That amongst a lot of other issues, even as an AC, my work focused on uplifting underrepresented students at UCLA. A lot of that inspiration for that even came from the people within my office who inspired me and motivated me to make a run for president. I think seeing people like Naomi Riley (former USAC president) taught me that I can see myself on a level like that.
Q: If you could be remembered for one accomplishment during your time as President at UCLA, what would that be?
BV: Definitely I think around my student advocate board I think one of the things that I found most motivating in any role I do is the one-on-one relationships I establish with students. I really want to be remembered for being someone that was kind and compassionate. One of the biggest things I found is in the cases I handled, I ended up mentoring a lot of the students because a lot of them were incoming first years and facing these cases. I really want to be someone that students feel comfortable coming to me, not only for stuff related to USAC, but just as someone that can motivate other students and support them in anything they need. The one-on-one relationships I've built outside of USAC have really been one of the most impactful things for me personally and that's what I want to be remembered for.
Q: Do you have aspirations to run for any political positions after graduation?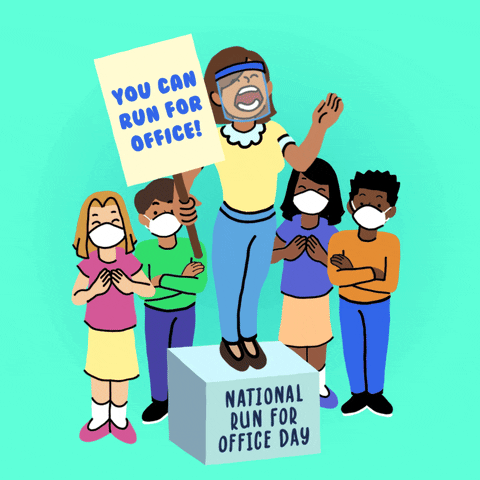 BV: I don't think so, not at the moment. I think that I really want to go into non-profit law. I see myself working outside of this. Like I said I never really anticipated running for president. If you would have asked me last year at the same time, I would have been like 'You're crazy!'. I work a lot in non-profit work outside of UCLA and I'm involved with Justice LA Coalition and really want to work on prison abolition and community organization. I really see myself working in some sort of non-profit related to education rights and servicing underrepresented students in the LA area.
Q: Before you entered college, did you know you wanted to run for a student government position?
BV: Absolutely not. It's kind of crazy to me because I remember my freshman year, I was in a gen. rep. office. When I was an intern, I remember thinking this was not for me. I remember thinking to myself, 'I don't really see a potential for me.' Students in my class were like. 'I definitely want to run,' and I was like 'That's crazy, I could never do something like this.'
I think it was only until I served and wanted to apply to Naomi's office after my freshman year. I know sometimes people apply to other offices, but this was the only office that I thought I could maybe actually enjoy the work. The rest is history, but I don't think I ever thought about running. Again, if you had asked me last year or even six months ago 'Would you run for president?', I would have said 'No, absolutely not.'
Q: What did you find was the most effective strategy for your campaign?
BV: Social media I think is one of the biggest things because the election was entirely remote. Truth be told, before last February I had no social media. I think social media is a very important tool. I learned to realize the importance of it. But I think even just informing yourself and becoming more knowledgeable on different community issues is very important. Also just trying to make myself a "real person."
A lot of the times, people might see someone running and they might think, 'She's a person who wants to go into politics. She's just a regular politician, but building that person and showing people the individual I am outside of the USAC space was important. For me personally, I'm pretty active on Twitter, but not in the political sense. I go on there and I complain about school like any other student, talking about guys and different stuff like that!
Q: Did running and being elected for president exceed any of your expectations?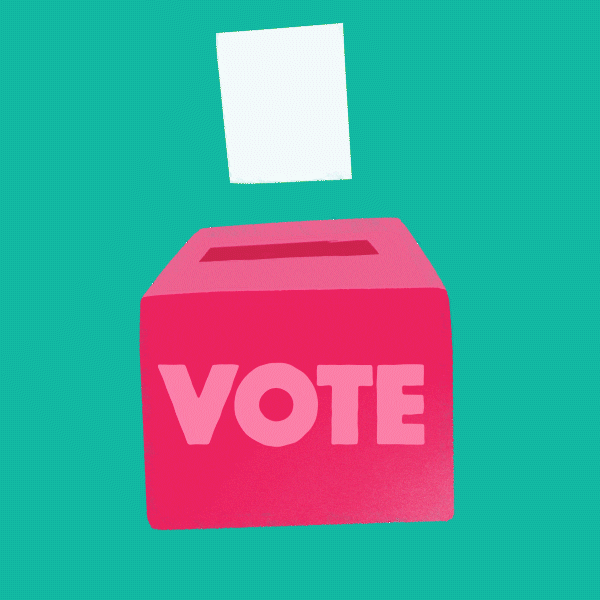 BV: I'll be honest, I didn't think I was going to win. In that sense, it did exceed my expectations. I remember I was sitting out on the porch with my mom drinking a cafecito and we were talking about everything and me saying, 'It is what it is.' I didn't even watch the election results. I was too nervous. I left my phone inside the house and I told my campaign manager, 'Y'all watch it and you call me if it's a yes or just text me if it's a no.' It was a yes, so I got that call and it was very nice for me personally.
It is a lot more work than I thought it was going to be. I was more in touch with my office, now there is so much work that has to get done. I think that separation is something that I wasn't anticipating, that I might not get to be as actively involved with my offices or work because unfortunately there's so many other things that need my attention.
Q: Would you recommend someone to run for a student government position?
BV: Yes, I would. I think that it's not something that a lot of people anticipate doing. I think I've learned so much in this position and met so many people that I think I wouldn't have gotten to know if I hadn't ran for the position. Just building great bonds with different communities and meeting people from all different backgrounds has been one of the greatest things I've enjoyed about this position. It's difficult, don't get me wrong, it's probably one of the hardest things.
I will admit I did cry a couple of times during campaign season, but I think that it was all worth it. Even just with my campaign manager, I love them but when I first met them it wasn't as close of a bond. But now not a day goes by that I don't talk to them or Facetime with them. I think just those bonds that you build with people that you least expect is one of the greatest things that comes with running a campaign.
Q: What do you think someone needs to be prepared with before running for a position?
BV: I think that you need to know your position really well. At USAC, we have constitutional amendments, a constitution that kind of explains all things you have to do as a president or an AC. I think the first thing that when you decide you might want to run for a position is looking into the work that the office has to do and then taking a step further of looking into what else the office is doing. Just ensuring that you're well informed on community needs, what the UCLA community desires and what you believe would best serve the community. Personally, I'm pretty passionate about police abolition and that frames some of that aspect of re-envisioning safety for me, but also understanding what students might want.
Q: What does it mean to be a woman in a student government position, especially as president?
BV: There's a way women are talked about and I myself have been called names as a woman. You know when I was an AC, there were places on online media sources that would say 'What a dumb— b—-!' You wouldn't see a man getting called that. I've always been someone who speaks up for myself and I don't let people talk over me. I think that's something that I really had to learn to do because even in these spaces of administration, I'll sometimes see a man who is also in student government in some capacity be allowed to speak and go first. That's something that I've really learned to do which is asserting my right as a woman and separating that aspect of not letting myself get pushed around in this room.
If I'm not being an active voice, the student advocate who's in the room, that voice is silent. Even as an AC, I got a lot of critique when I saw other people within other offices, and nothing against them, I've loved all of my fellow councilor members last year, running the same programs I was running exactly the same way and no one else got critiqued but me. And it came back to me being a woman of color and in this position its easiest to point fingers at me. At the time, it hurt me a lot. At the end of the day, the only people that knows my values and knows who I am is myself and my close friends. The community that is supporting me is here for me, sees the value in me and sees me doing all of this work.
Q: What qualities do you think make a leader?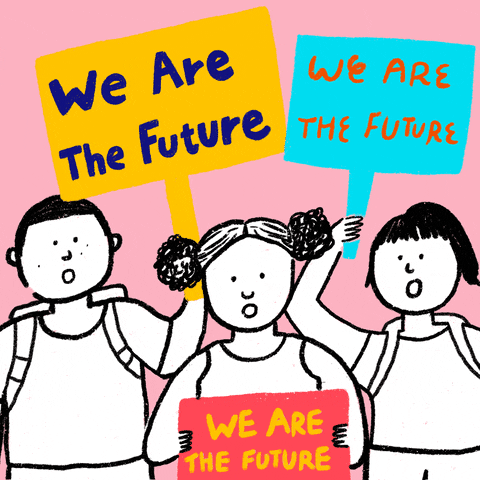 BV: I think several qualities make a leader. Someone that isn't afraid to speak up, but also someone who has to ability to make others feel comfortable in a position of leadership. I always think I got lucky because of all the students that could've ran or could've been USAC president, I fortunately am the one who got the position. I've taken on that role in mentoring other young women who also want to do this. Women of color who really want to grow in a space like this. At the end of the day, I'm going to graduate next year and in a couple of years, people aren't going to remember "Breeze."
That work is always going to continue when I graduate, and I only hope that we can continue to go with a more equitable UCLA. In order to do that, we need other student leaders to carry that work. I always say that my AAC family is my UCLA community because even though I'm no longer in AAC and a lot of them are going to stay another year, I have so much love for everyone in that office. I think that's so important in any space and that ability to allow other students to feel like their voices are heard.