Have you ever wanted to know what makes UCLA so great and comparable to being called an Ivy League of the West Coast? Or why artists like Donald Glover and RL Grime sang about the university in "You See Me" and "UCLA?" Have you wondered how UCLA beat out its brother university Berkeley, in northern California, to become the No. 1 public school in the nation? Or why students all across the globe apply to the university every year, making it the most applied-to school in the world?
Check out the top ten reasons that this university shoots the others out of the water and ranks No. 1 with students all over the country.
1. Location, Location, Location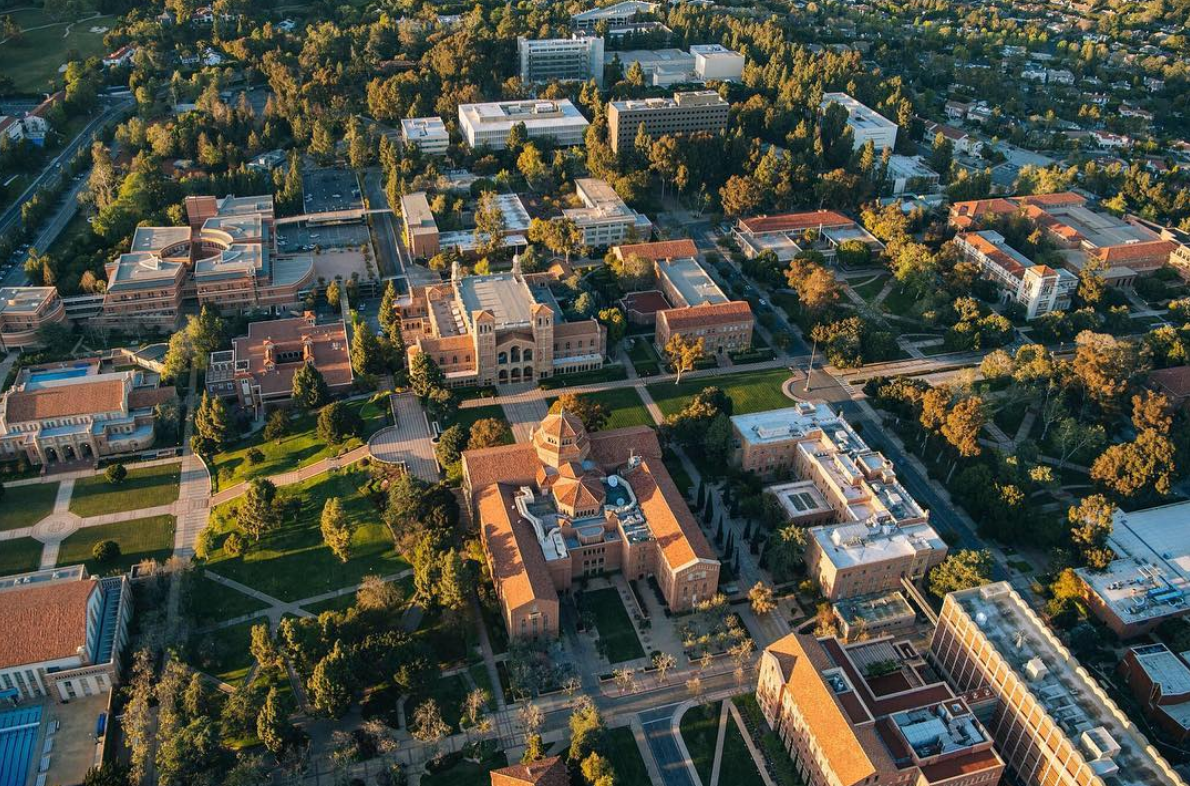 You can find the University of California, Los Angeles nestled in the middle of Westwood, a scenic neighborhood with beautiful apartments and shops, representing the safe and friendly neighborhood that all college towns should be. Students feel safe walking around the streets of the city after dark and in the early morning, even when they are by themselves.
Furthermore, since the glamorous neighborhoods of Beverly Hills, Santa Monica, and Bel Air make up the periphery, prepare for plenty of celebrity sightings from the movie premieres, Beyonce shopping at Target or Kanye eating at Denny's after a basketball game in the Wooden Center.  "The thing that played the biggest role when I was deciding which university to attend was definitely location. I grew up in the Midwest watching television shows about California culture and that definitely appealed to me. You always hear about California being a mystical land of beauty and glamour, which played a big role when I decided to go on college tours," class of 2020 graduate Daniel Hu said. "What I found at UCLA was not stereotypical of LA and Hollywood, but I think what I found was better. At UCLA I got to enjoy the nice weather and beauty of Southern California, but I also got to meet some of the most caring and authentic people ever. I don't regret coming to UCLA at all. I think it was one of the best decisions I've ever made." With UCLA located close enough that most places fall only a bus ride or Uber away, students can enjoy LA's historical haunts and more famous attractions at their convenience.
The students of UCLA even get to enjoy the picturesque college life shown in movies. In fact, the university regularly appears in films and shows with its red brick buildings and neo-Roman architecture, making it a glamorous backdrop in "Legally Blonde," "Gilmore Girls," "Modern Family," "How I Met Your Mother" and more. Not to mention, the weather in LA is always beautiful with clear skies and moderate temperatures, never leaving the students worrying that they didn't buy a thick enough coat for the winter.
2. Academic and Research Powerhouse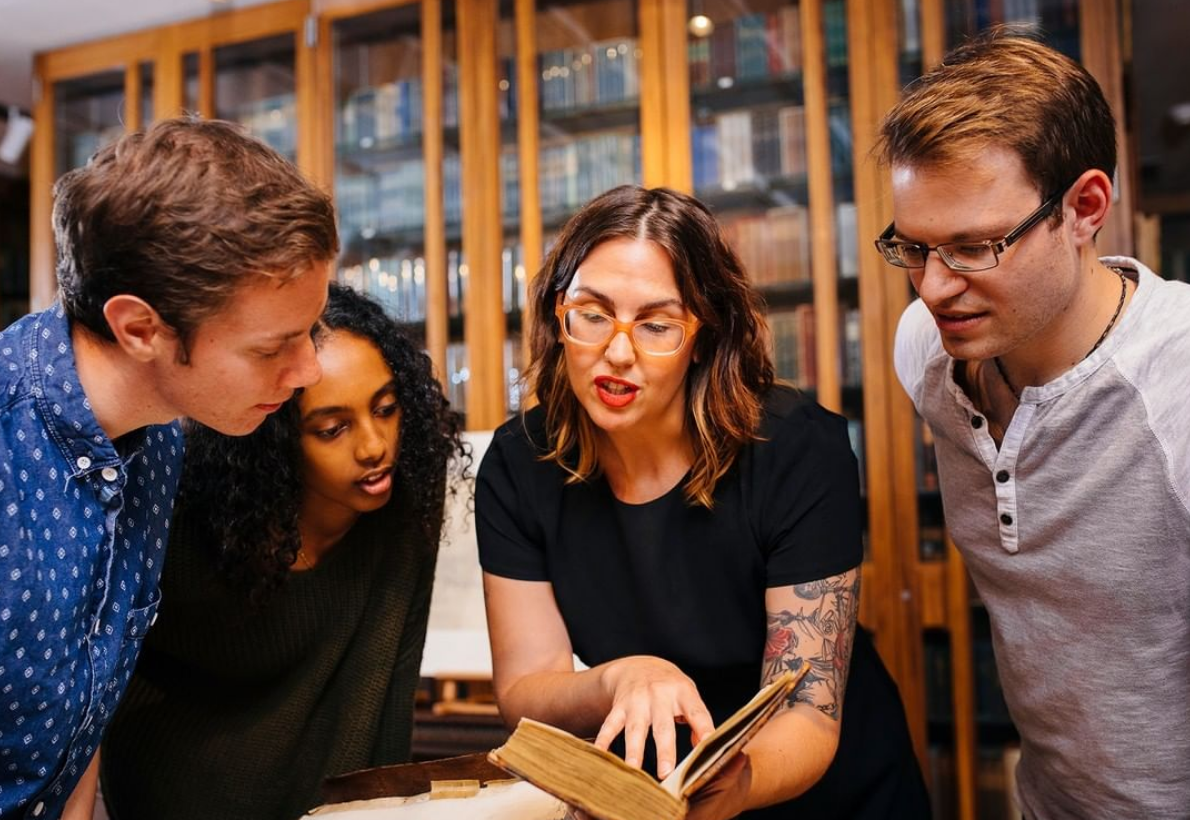 Since 1919, UCLA prides itself in providing the best possible education to its students as possible. A tough and large workload might sound unappealing, but the course work proves so detailed and extensive since the students learn from some of the best researchers and professors within the country. "I think the research aspect of UCLA makes it an elite university and I really value the professors they hire to do that research. In the classes I take, I can tell they are experts in their field who also enjoy the subject matter they're teaching, which makes the learning experience more interesting for me," UCLA sophomore Kim Mendez said. "For example, when doing research for my religion class, I stumbled upon a useful journal article and to my surprise it was written by a UCLA professor. That made me really proud." Also, students at UCLA are often allowed to even join their professor's or department's research teams to work on groundbreaking developments in the fields of biology, chemistry, physics and more.
Speaking of research, the work that UCLA's faculty and students put in resulted in Nobel Laureates, National Medal of Science awards and a Fields Medal under its name. UCLA students and faculty constantly set the bar for innovative and revolutionary advances while also making groundbreaking discoveries. Even now, researchers at UCLA are steadfastly at the forefront of COVID-19 research with over seven science departments and 14 clinical departments making it their mission to help end this pandemic. "Together, we are mobilizing a systemwide strategy to understand the development of COVID-19 infection; determine its extent and spread; characterize the immune response; and discover life-saving treatments," said UCLA Vice Dean for Research Dr. Stephen T. Smale. Outside of research, the university offers great programs and opportunities for its students in all their colleges, from the Samueli School of Engineering to the Herb Alpert School of Music, to even some of the best graduate programs in the country.
3. One of the Most Diverse and Friendly Campuses in the Nation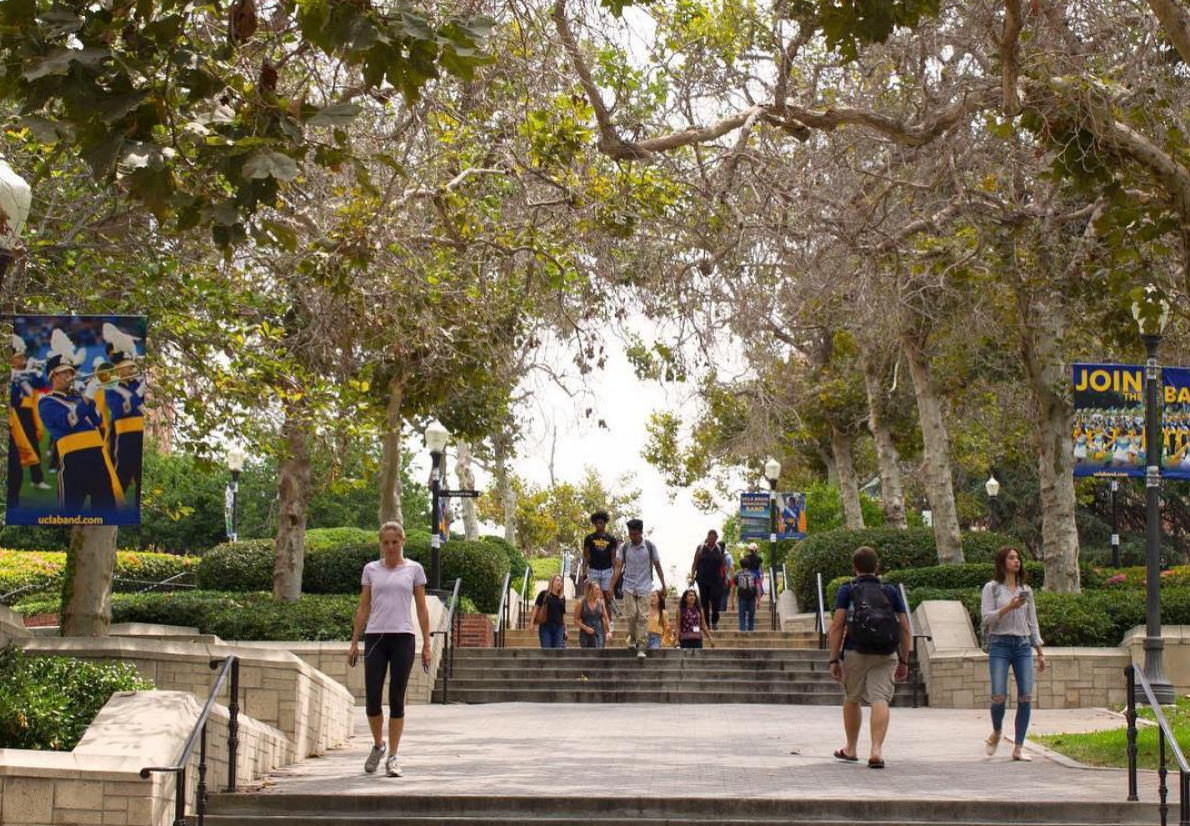 Comprised of one of the world's most ethnically and culturally diverse student bodies, UCLA's campus welcomes students from all 50 states and over 100 countries worldwide. It also proves a popular choice for first-generation college students, with them accounting for almost half of the school's population.
A lot of college students pick their schools based on where they think they will really become more cultured and exposed to the world, as well as a variety of different thoughts and people.  "UCLA is so much more culturally diverse and rich than other universities," recent UCLA graduate Garrett Durbin said. "It's the most applied-to school in the nation and people across the world — not just the country — want to study there. I think that having that much diversity on one campus is really unique and special. Because of UCLA, I came into contact with so many people of different backgrounds, lifestyles, opinions and beliefs. Meeting many different types of people was a really important part of finding out who I am." At UCLA, the exposure to people from a variety of cultures and backgrounds helps transform their students into empathic and knowledgeable citizens of the world.
4. An Elite Athletics Program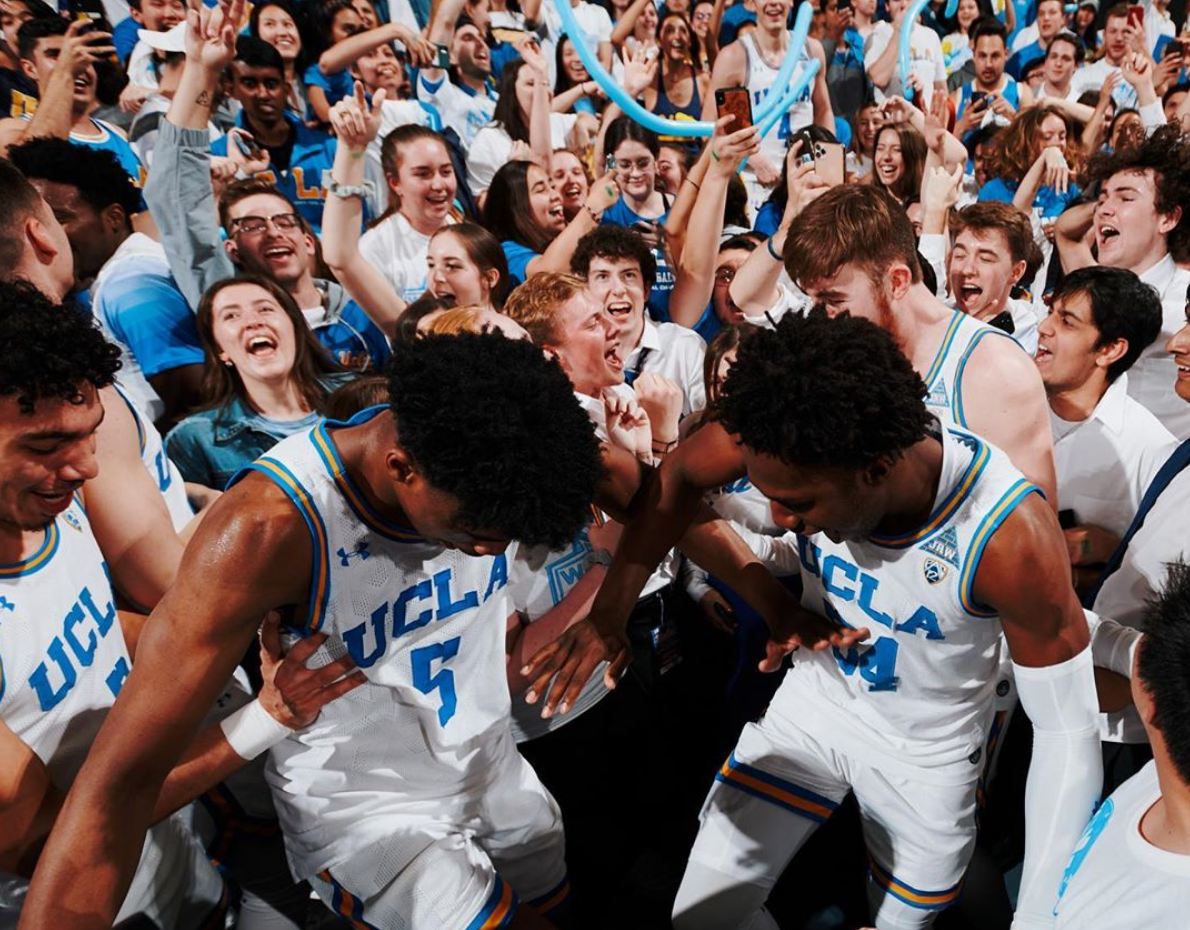 At UCLA, the athletics department rules supreme for every sport since the faculty and coaches strive to provide the college athletes with top tier conditioning and training. The athletes at UCLA feel encouraged to maintain lofty goals, unflappable determination and an enduring spirit. These folks don't know how to give up — which thankfully led UCLA to earn over 100 NCAA titles and churn out over 277 Olympians, earning over 261 medals (more than the lifetime medal count for some countries). UCLA put out stars like Jackie Robinson, Kareem Abdul-Jabbar and Jackie Joyner-Kersee, to name a few. The university's unique take towards sports focuses on creating athletes who represent more than just winners.
The individuals that UCLA nurtures become invested in their studies and heavily involved with community outreach, while using their abilities to succeed outside of a sports arena or venue. Studying at a university so renowned for everything they accomplished in the fields of play inspires even those students not in the athletics program.  "While I was at UCLA, I was amazed at how everywhere I looked, I was surrounded by brilliant students who seemed to be on the verge of greatness, and talented professors who had accomplished a lot during their careers. Going to classes with athletes who are on the Olympic track and individuals who are working on revolutionary research has inspired and motivated me to continue pushing myself to do more to keep up with them," UCLA senior Maria Navarro said. To put it simply, UCLA creates champions and legends.
5. Endless Resources that Unite Bruins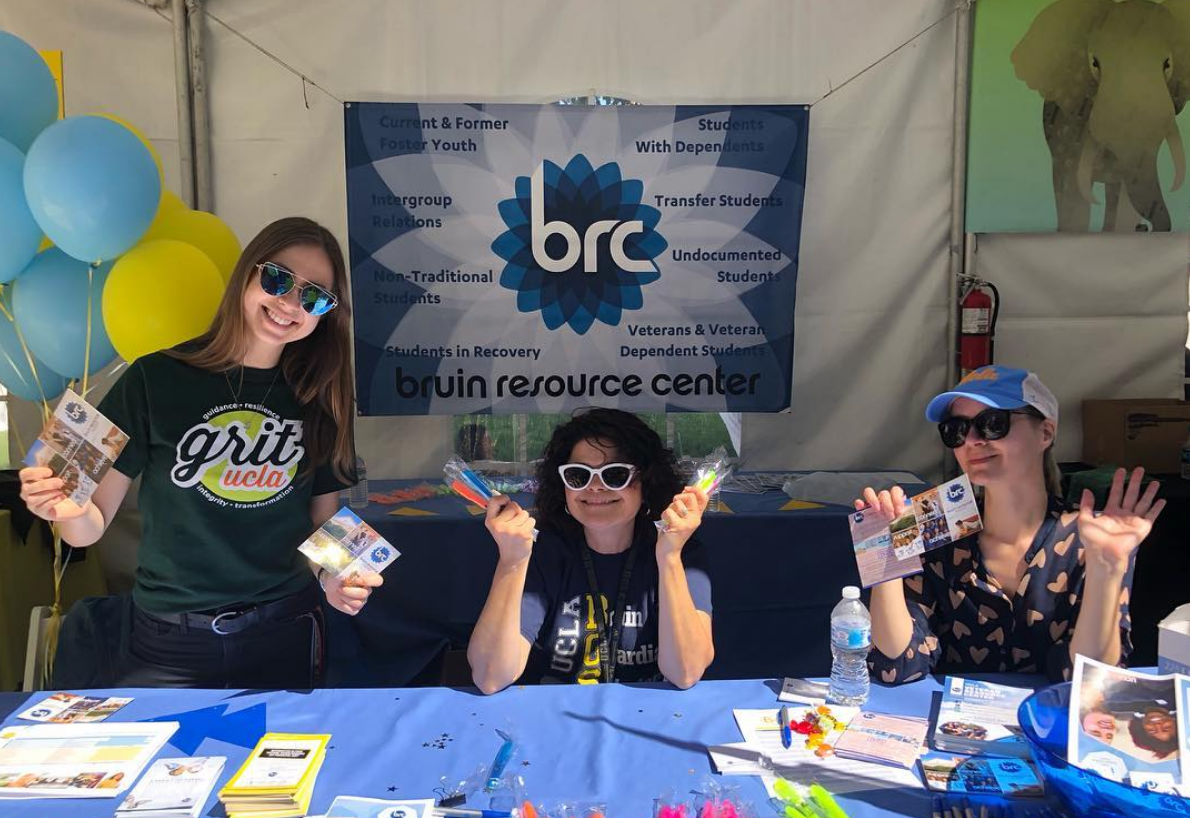 At UCLA, the Bruin Resource Center (BRC) strives to enrich all of the students' university experiences by providing valuable resources, services and learning opportunities in a supportive and inclusive campus community. "UCLA is one of the top queer and trans-friendly campuses in the nation, and being able to live on that campus and work at the LGBT Student Resource Center probably saved my life. The UCLA Department of Education also taught me to think critically about the intersections of race, gender, class, wealth and power in a way that has profoundly affected how I view the world and the people in my community," recent UCLA graduate Andy Talajkowski said. The BRC serves all of the students at UCLA and offers extensive resources, particularly when it comes to students with disabilities, current and former foster youth, nontraditional students with dependents, students in recovery, students impacted by the criminal justice system and undocumented students.
The center offers everything from health initiatives to programs aimed at helping students succeed academically at UCLA. The university even provides a food pantry available for students struggling to find meals, as well as financial counselors and legal aid for students who need it. Everything about the university seems geared towards having a community and atmosphere where all of their students feel welcome and can succeed. UCLA even stands as one of the few universities throughout the nation with a readmission program for students who needed to leave the university but wished to come back.
6. Enriching Student Life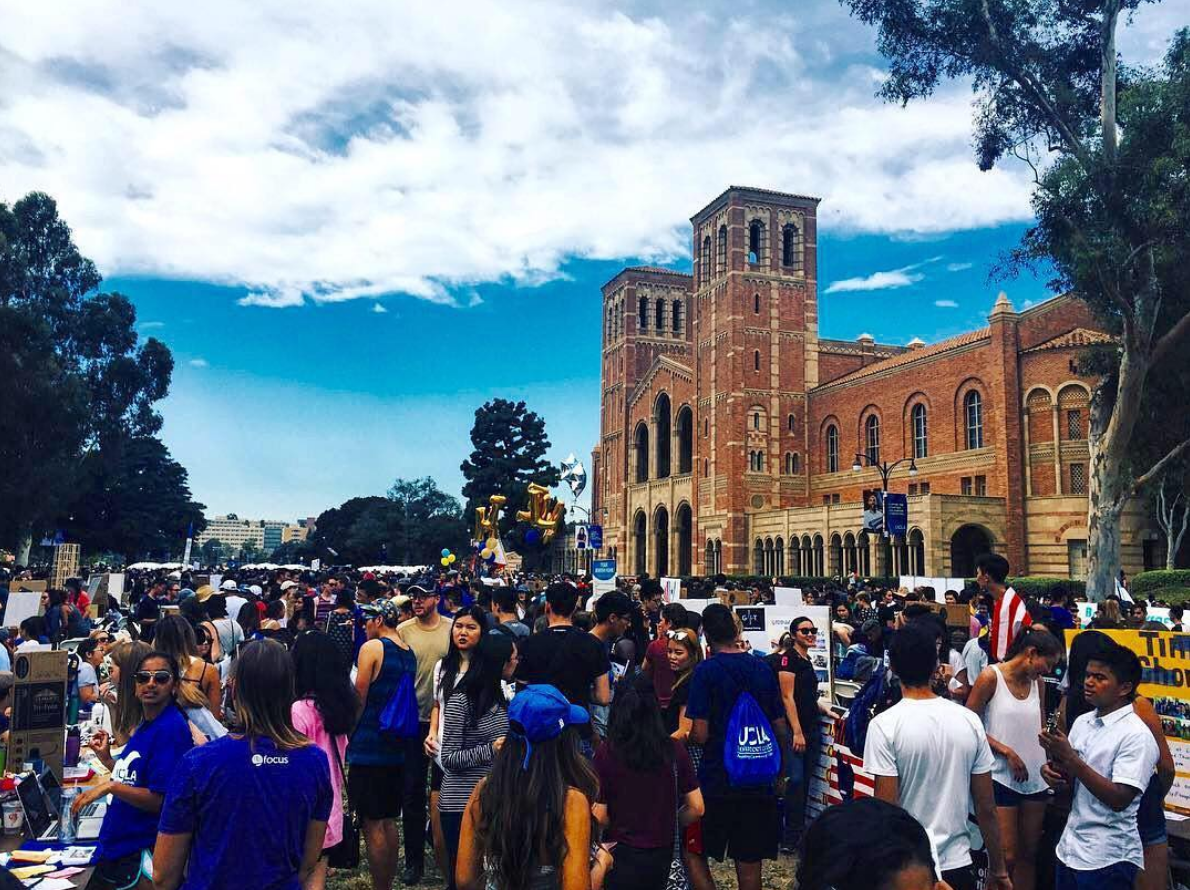 Campus life never stops bustling at UCLA. This university boasts over 1,000 clubs, kick-start businesses, student organizations, professional societies and Greek life for the students to join and become a part of. The campus regularly hosts interesting lectures from both UCLA and visiting professors on topics not taught in class, while the departments always offer a variety of major-related events for individuals to get closer to their fellow students and faculty. Curious to know the easiest way to be on top of campus events? Take a walk down Bruin Walk, where students from plenty of clubs and organizations always stay promoting the latest happenings at the university.
Also, UCLA organizes events in partnership with the nearby museums, exhibits and libraries to provide their students with academic stimulation. Students get to check out the Bruin Bash that kicks off the school year with a variety of talented and renowned musicians, attend the Spring Sing competition (regarded as the university's oldest and greatest musical tradition) and even join in the crowds at one of the school's many successful sporting events. "My favorite thing about UCLA is how much the university has to offer," recent UCLA graduate Emily Dovan said. "When I was deciding on which college to attend, I was strolling along UCLA's campus at a fairly late time in the evening, but there were so many students out and about. People from various clubs were gathering, dance groups were out practicing and you could hear laughter and conversation everywhere. The campus just felt so alive and vibrant. I knew immediately that this was the place I wanted to be." Day or night, students can always find something happening at UCLA to take part in.
7. A Reputation that Speaks for Itself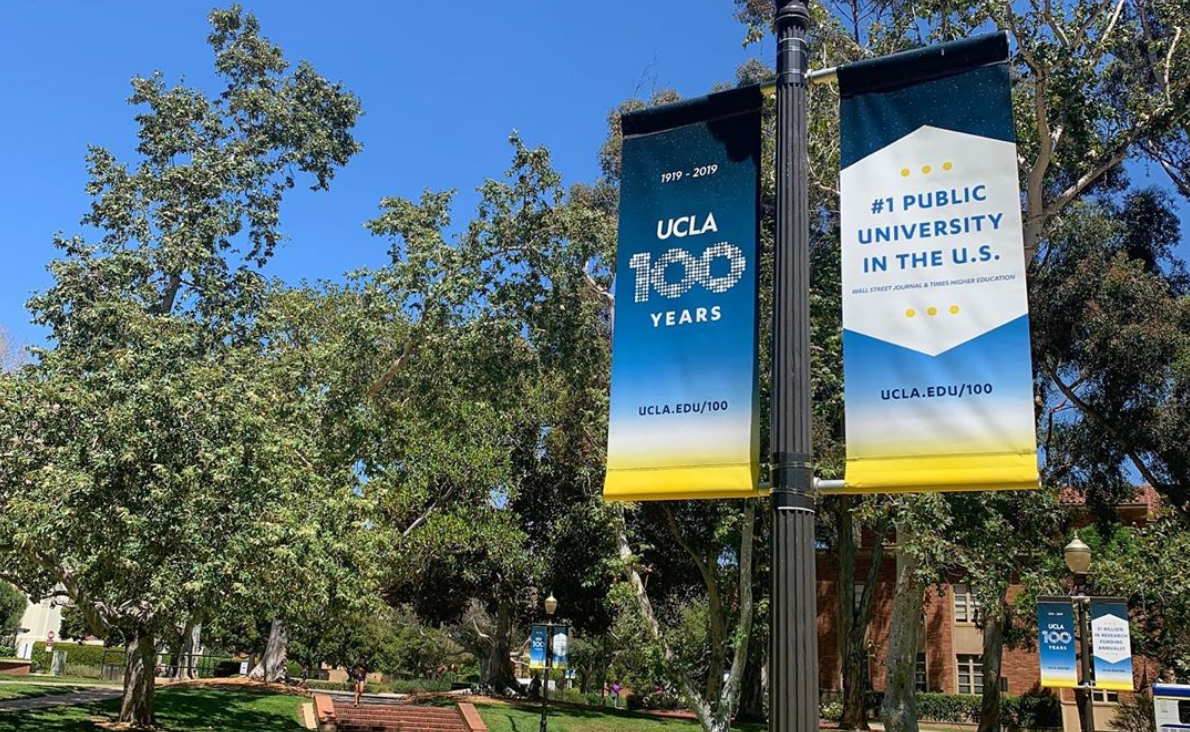 UCLA regularly ranks in the top 10 and top 20 for prestigious and acclaimed universities around the globe. Making its mark on a number of academic fields, especially due to its award-winning and reputable faculty, UCLA sits at the number nine position of world reputation rankings. "I'm glad that I chose to study at UCLA because I was able to pursue so many opportunities and grow individually as a person. I was able to pursue a career path I was interested in with the professional and career support from counselors or my peers, become involved in campus through student organizations and develop meaningful connections and friendships," recent UCLA graduate Saarah Khan said. UCLA proves a popular university for students to apply to not just nationally but also from all over the world.
In fact, UCLA regularly receives well over 100,000 applications a year and tries to give that love back to its students by accepting as many possible (while still keeping up their standard for academic excellence). The school's fame comes in especially handy once students graduate and enter the job market. Statistically, the majority of UCLA students start off with a $70,000 straight out of college, which then goes up to at least $130,000 after five years. If you're currently worried about not having the right major or clueless about what you want to do for the rest of your life, it's okay because UCLA strives to set their students up for success, no matter what the path that you choose to take.
8. Going to School Won't Break the Wallet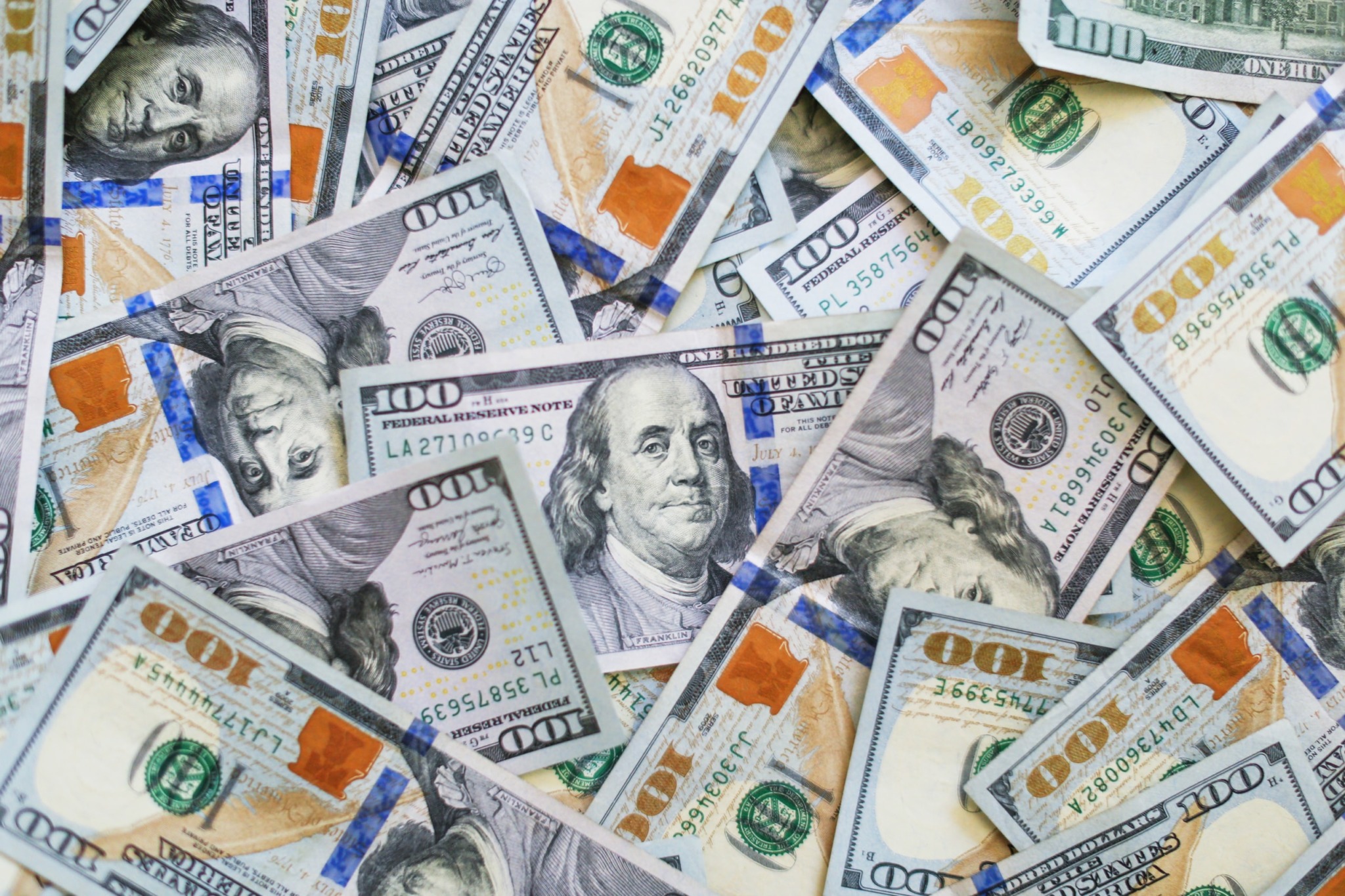 It's hard to stop repeating how UCLA remains the number one public university in America, but as a public school, UCLA offers a much more affordable tuition to its students. At UCLA, students receive a stellar education for around only $15,000 a year for in-state students. UCLA also provides over half of its students with some sort of financial aid to help with the burden of paying for higher education. "If you have to pay for everything out of your own pocket, I wouldn't say that UCLA is affordable but the university offers financial aid to students and has plenty of work-study options to help pay for the cost of school," UCLA class of 2020 graduate Justin Bueno said. "Without the school's prestige and popularity, I would be less inclined to say that I'm getting my money's worth. But fortunately, I feel that I got a good education at my time at the school and that I had a fulfilling experience at the school." Not only does UCLA strive to be affordable, but it also provides more of a bang for your buck as students get exposed to exemplary faculty and learn from one of the most academically-focused universities in the nation. Still not convinced? UCLA even stands at number four out of the entire list of American universities for the best value.
9. Exposure to the Best Food in the Country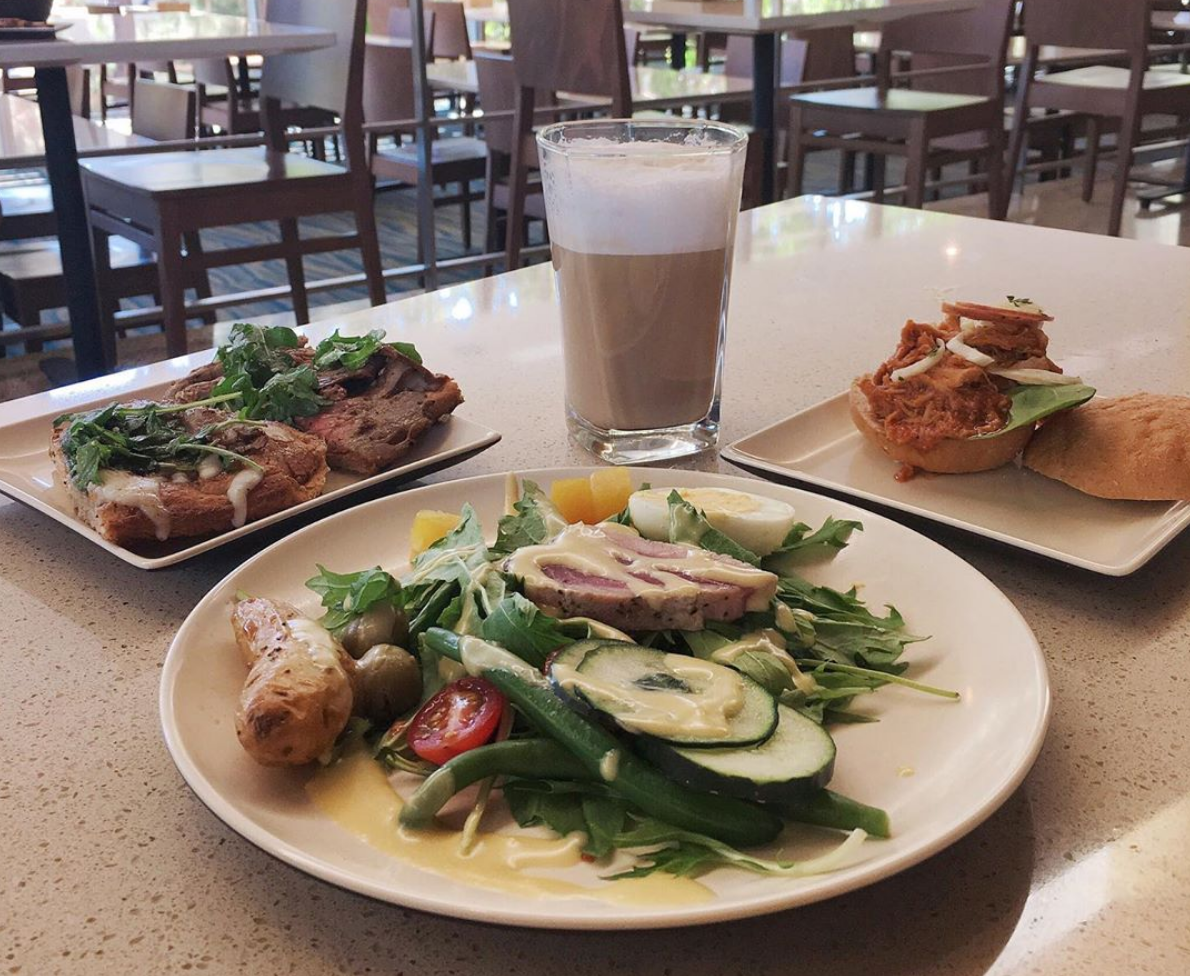 Not only does UCLA provide the best campus food in the nation, but Bruins can also go out to Westwood and eat at all of the amazing restaurants, eateries and bistros anytime they want with just a two-minute walk away from the campus. When it comes to the UCLA dining halls, the students have an intense rivalry between which dining halls have the best food. In Between Bruin Plate, De Neve, Covel and Feast, students find a large selection of cuisines from Mediterranean to American to even a variety of Asian inspired dishes.
The dining services also provide their students with halal, kosher and vegan options for those who have dietary restrictions. "Everyone always told me that the UCLA dining halls served the best college food. I didn't believe them until I actually tried it myself. De Neve, which is one of the dining halls at UCLA, has some of the best vegetarian options! I miss the food so much. The vegetarian-friendly tacos were so good," recent UCLA grad Tamanna Khan said. UCLA goes above and beyond to make sure that all of their students enjoy their meals on campus, and that the food options are not only numerous but also delicious. With such amazing dining hall food at UCLA, once students move out of the dorms to off-campus apartments, they miss it to an incredible degree. This creates a lucrative market for on-campus students selling meal swipes to those who no longer have access to UCLA's fine dining options. Yum!
10. Amazing and Unique Opportunities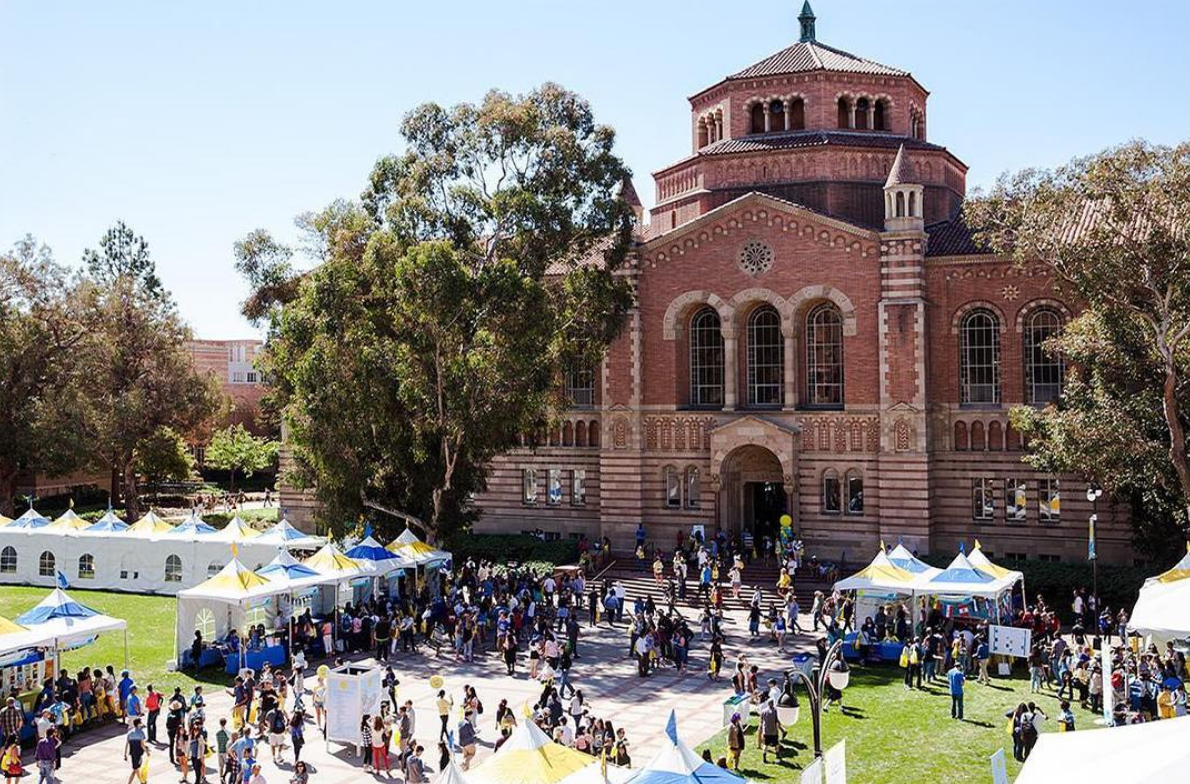 At UCLA, students make their dreams come true. Bruins strive to achieve all of their academic and personal aspirations, from making moves to join a professional sports team, to joining a research group that focuses on cancer research and everything in between. At UCLA, every year thousands of talented and remarkable individuals graduate each year (with a 92 percent four-year graduation rate) and end up joining a variety of professional fields. The alumni network at UCLA is extensive and the connections that students can make while attending UCLA are endless.
The university frequently hosts job and career fairs to help boost their students' chances of gaining employment. "Since coming to UCLA, I have been able to focus more on my career goal to become a veterinarian, ensuing internships and jobs that are directly associated. I am currently working at a local vet clinic and I love it! It also helps that there are supportive groups available on campus, such as BARC and the Pre-Vet Society, that make it easier to navigate the career path," UCLA senior Tammy Nguyen said. From dedicated professors to undergrad counselors, these folks network extensively to stay on the lookout for amazing opportunities and offers for their students. This has led companies that include the likes of Microsoft, Google and Netflix to reach out with internship and employment prospects. At UCLA, students receive nearly everything they need in order to succeed. The only thing the students must provide in return? A Bruin-sized amount of passion.