Thought Twitter only offers SpongeBob memes? Think again. As a platform dedicated to starting conversations and sharing information, Twitter creates an environment conducive to networking and developing relationships with professionals. Bring your resume to life by having a positive social media presence that reflects both your personality and your achievements.
Follow these tips to learn how to create and maintain an impressive and professional Twitter profile.
1. Start Fresh or Revamp.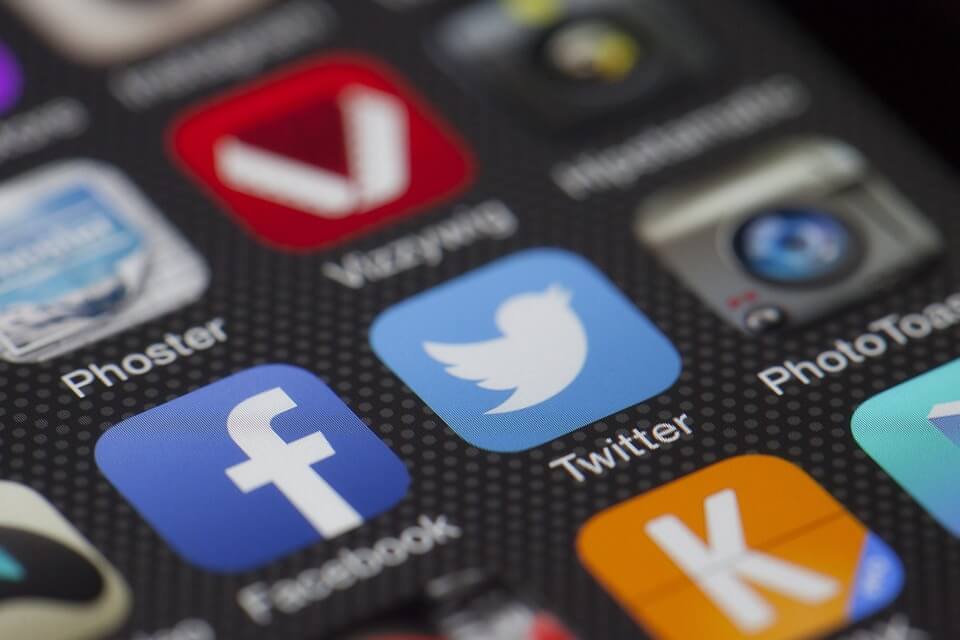 When applying to jobs and internships people often think their social media accounts should be private so their personal posts don't steer potential employers away. But a polished, professional social media account looks far more impressive than a locked account. This leaves you with two options: start a new account or enhance your existing account. If you enjoy keeping your personal and professional lives separate, you can make your professional account more niche. On the other hand, managing two accounts takes time. Steer your personal Twitter in a more professional direction by merging your interests. "The personal side [on my Twitter] is tweets actually written by me and the professional side is retweets and quote retweets of news organizations," Ohio State senior Anna Ripken said. This helps employers see you as a person and as a professional.
2. Get a Handle on Your Name.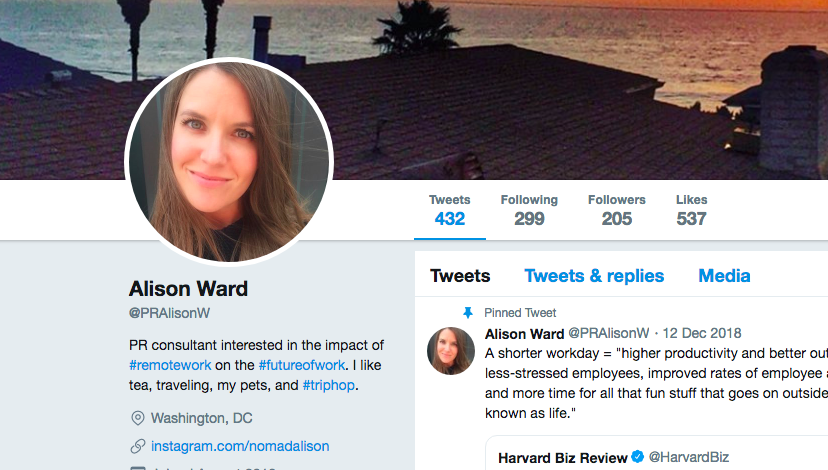 Your Twitter handle labels you to the Twitter world, so make sure it reflects who you are. If possible, use your full name. If another user has that handle, opt to use underscores instead of numbers. For example, @Jane_Smith reads better than @JaneSmith1000. To make your Twitter more niche, attach your business or school. For example, @JaneSmithWritings shows the Twitter world the purpose of the account and makes you stand out to companies.
3. Make Your Bio Clear and Concise.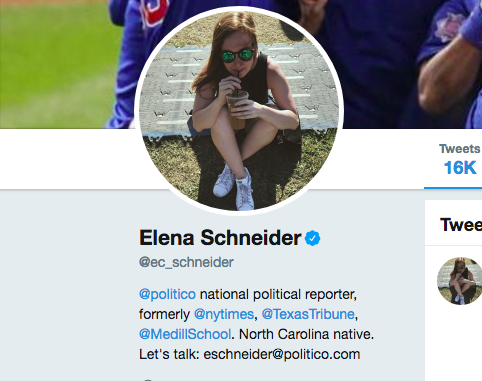 Use your bio to declare who you are, where you are and where you've been. In other words, list your school and major, as well as current and past jobs or internships. Many professionals tag their companies or universities in their bios. If you have room in your bio, add some flair. Your bio should show off your fun personality, too. But whatever you do, don't make the common AP style mistake of putting the apostrophe after your graduation year. For example, '18 is the correct abbreviation for 2018, not 18'.
4. Have a Clean Picture.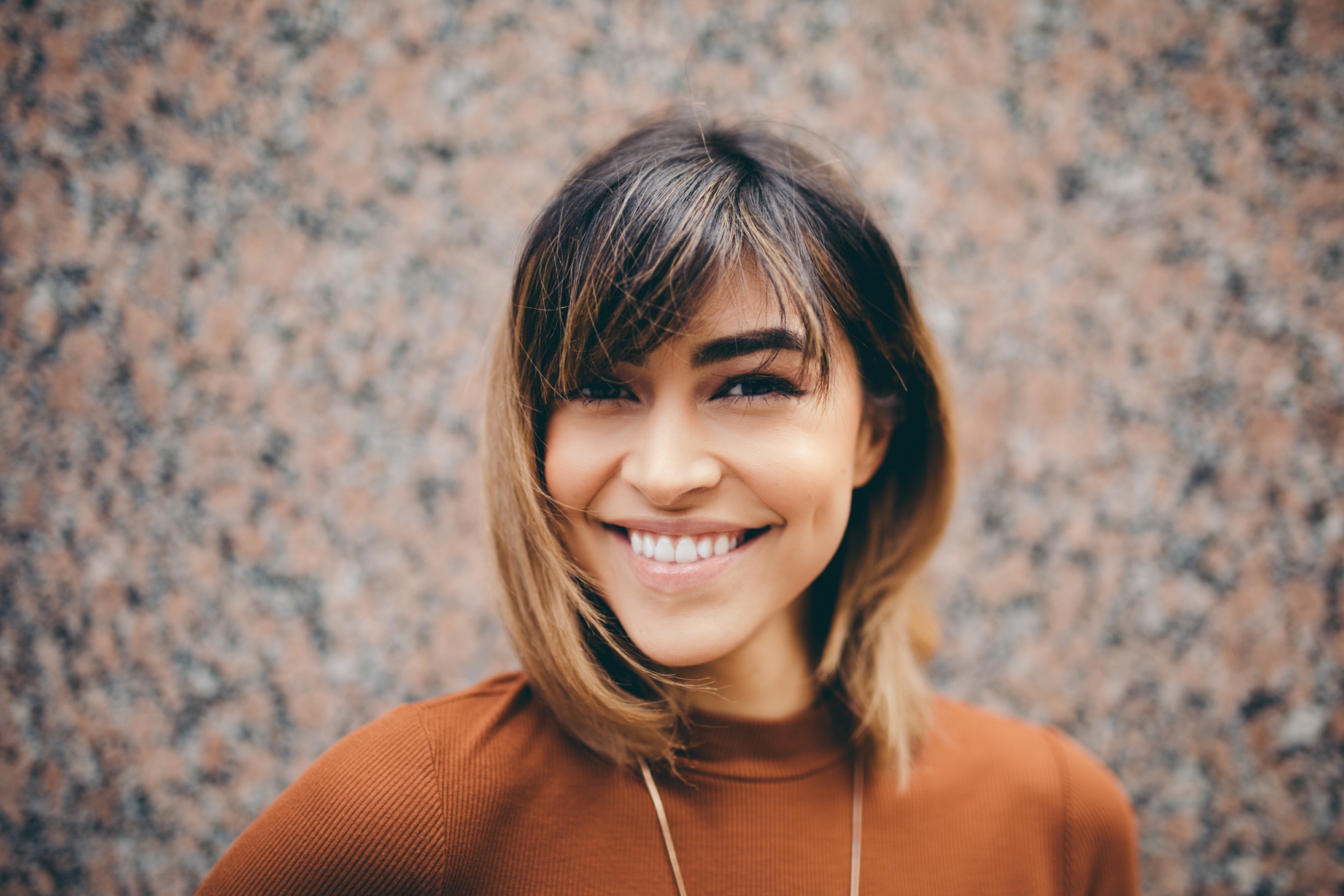 The profile photo is the first thing potential employers see when they check out your account. A good rule to follow is choosing a photo you could use on your LinkedIn profile. By utilizing a professional headshot, you appear more reputable to followers. Avoid low quality, suggestive and group pictures. Make sure your picture looks like you on a regular basis, that way companies recognize your face in the awesome interview you land.
5. Link it Up.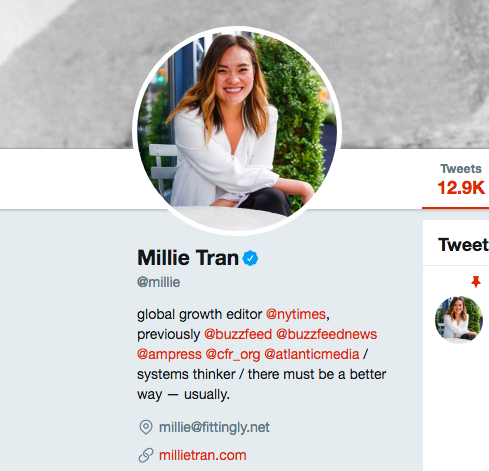 When editing your newly chic profile, use the links feature to link your profile to outside websites, such as blogs, portfolios, websites or other social media accounts. This allows your followers to see more of your work, which will in turn increases traffic on your other sites. Adding a link is as simple as going to settings, copying and pasting. Get creative and add a second link under the location feature to show off your involvements.
6. Find the Right People to Follow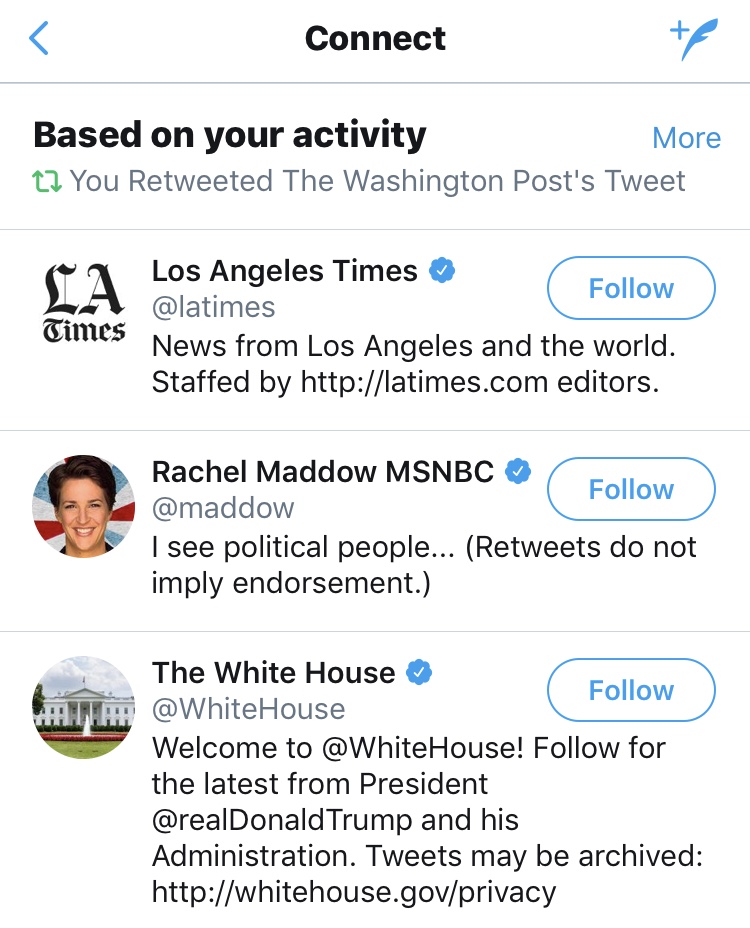 Once your Twitter profile looks how you want, start looking for accounts that interest you. "The key is to find the tributary that fits you and benefits you the most," said Ohio State Journalism Professor Nicole Kraft. "One of the most effective ways to find someone to follow is to find someone you admire or would like to get in touch with on twitter and follow the people that they follow." Start following your professors to gain insight into their career fields and look like an awesome student in return.
7. Avoid Controversy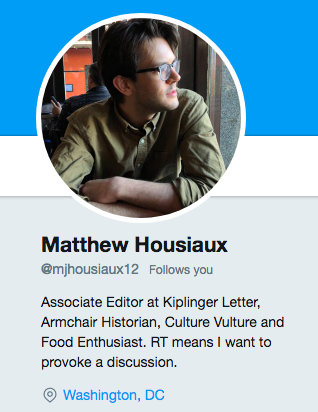 People of all demographics use Twitter for sharing opinions and sometimes get carried away. To be safe, avoid tweeting about controversial topics. Especially for journalism students, posting political opinions might deter future employers from trusting you to separate work from opinions. Many professionals use disclaimers in their bios, such as variations of the phrase, retweet does not equal endorsement. This means just because you retweet an account, you do not agree with everything they say. "Even if you're measured in what you personally tweet/retweet, you can still give off an impression in what you favorite," said Columbus Dispatch reporter, Sheridan Hendrix. Everyone can see your activity, so think twice before you tweet, retweet or favorite.
8. Get Creative with Documentation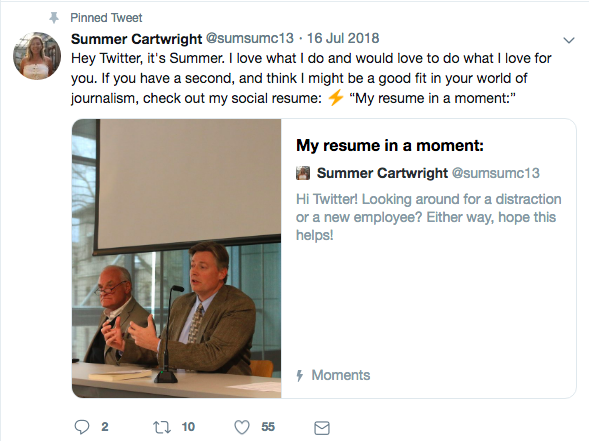 People often forget to utilize threads and Moments as personal documentation on their account. Threads are great for documenting recurring thoughts. For example, if you land a new writing job, start a thread with links to your articles and pin it to your profile so it stays at the top. The Moments feature compiles numerous tweets to tell a story. Unlike a thread, Moments allows users to add older tweets and tweets from other accounts. Using threads and Moments allows you to showcase important areas of your life in an easily navigable format and have control over what sticks out to viewers of your profile.
9. Start Interacting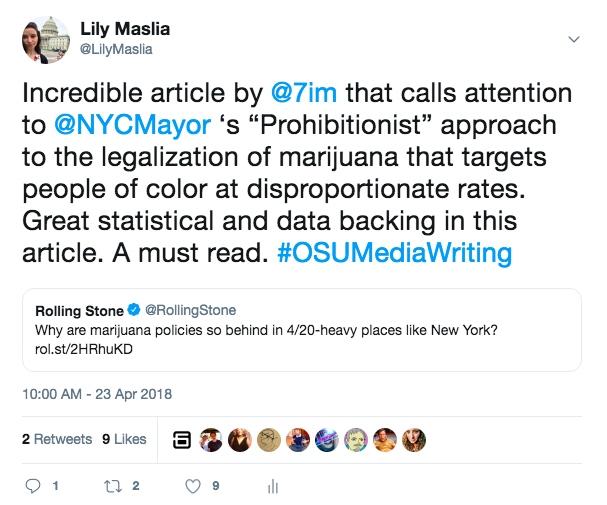 Engage in threads you find interesting and tag people directly to spark conversation. Go beyond just retweeting posts. "Put some comments on there that are insightful and ask people questions," Kraft said. Writers love when people interact with their work, so praising a writer's article might warrant a retweet from them, which could help boost your follower count.
10. Be Yourself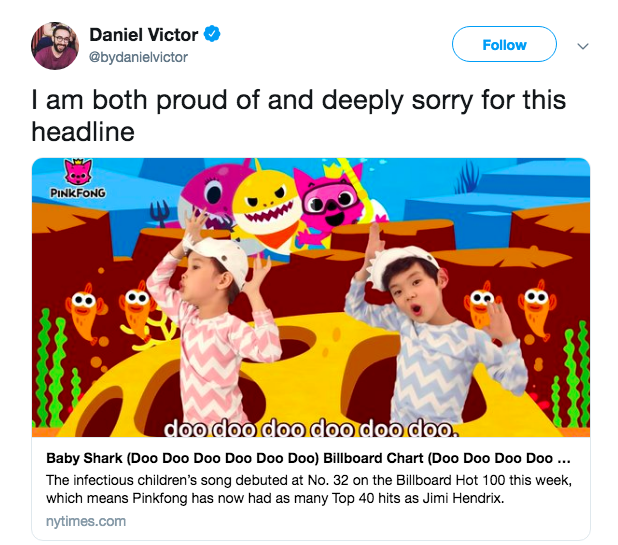 Don't be afraid to put some personality in your profile. Even employers have a silly side, so show them yours. "My philosophy is that Twitter should be 70% professional and 30% personal," Kraft said. So tell jokes, retweet animal videos and express yourself. Just avoid compromising your professional appearance.