"People are particularly stupid today, I can't talk to any more of them," said the wise Michelle from Gilmore Girls. Netflix is a way to escape the outside word of these stupid people. The introverts call it their best friend, and the extroverts call it their side chick.
Netflix keeps us hooked with the revivals or "throwbacks." The streaming television network does us a great service by bringing back Friends, Friday Night Lights, Freaks and Geeks and Gilmore Girls.
The rumor going around that good old GG will have it's own revival show recently got confirmed. It will be a Netflix original (which are better than cable shows) and obviously we'll stream the first season at our preferred speed. "I've missed Lorelei and Rory and their beautiful, vulnerable, witty and loving single mother daughter relationship," GG fan Felicia Ventrillo said.
At the end of the series finale, Rory followed her career and took off to cover Obama's campaign. That's a huge deal in the journalism world, so Rory must be a famous TV journalist. I'm sure the first day of her present job she met a guy there that called her Ace.
Lorelai became a beast in the hotel (or inn) business. She manages the inn in Stars Hollow perfectly, and does it wearing her cute business suit/skirt combination. GG fans all want to see her take over a big expensive hotel in a popular area, kind of like Donald Trump minus the racism and stupidity. I see her owning the inn in Stars Hollow and others around the world. If she did do all of those things, it would only be believable if she stayed in that gorgeous blue house with the white porch. The Gilmores are basically celebrities in that town, and I don't see Lorelai taking after her mother by moving into a big fancy house. She's down to earth.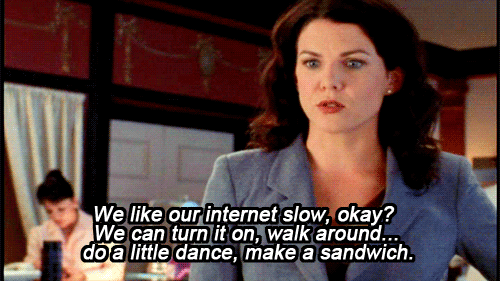 Luke should stay where Luke belongs: at the diner. We all want Lorelai and Luke to be married by now, but remain childless (besides Rory). I'm not really sure Luke would do anything else besides build a boat and go on casual fishing trips. Clearly, Lorelai would be making the dough in that relationship. It would also be fitting if the entire cast uses smartphones and Luke still uses the original Razor.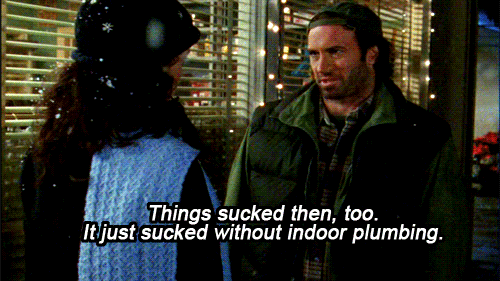 Where are Rory's boy toys these days? GG fans need a return of Jess. Who doesn't like the bad boy that stole Rory's heart? Yes, he was a bit of a d-bag, but in season six he seemed to have grown up, so I'm sure he's matured by now. Then again, do dudes ever fully mature? That's a different topic. Hopefully Jess is a best selling author and tries to restart things with Rory.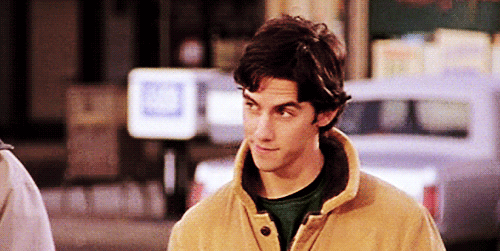 Rory's first love, Dean will probably be married with a couple of kids. GG fans would want to see him doing well, and possibly a close friend of the Gilmore family. He's most likely a mechanic of some sort and his wife is an English teacher. I'm not sure why, I just feel like he never strayed from a Rory-type girl.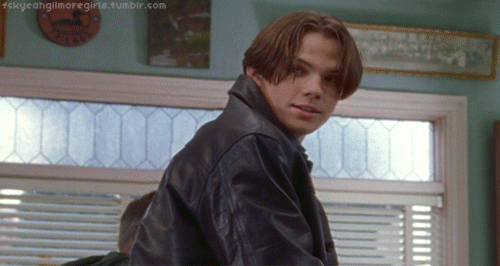 Reports have been made that all of Rory's boyfriends will be back in the show. So, we'll all be able to see the GG boys again. Score.
Rory's best friend Lane will fit in this revival somehow. The poor girl's life didn't go in the direction she thought it would go, and we need closure on where her and the twins ended up. We could only hope that she comes back as a rock star that travels on the road in her tour bus with her kids and their home school teacher. I can already picture her twins in hipster clothes. Lane does like to hide things from her mom, so maybe she fell in love with a girl on tour and the new season could be about how she's going to break that to her very strict mother. It is 2016 after all.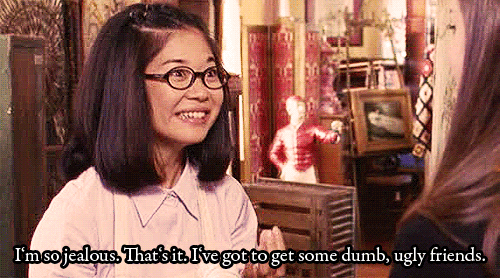 GG fans will never forget Sookie, but apparently we'll have to miss her. The writers and producers reached out to McCarthy's team, and it turns out she's too busy. However, if she's in town when they're shooting, they may add her to an episode or two. Surprises are always fun.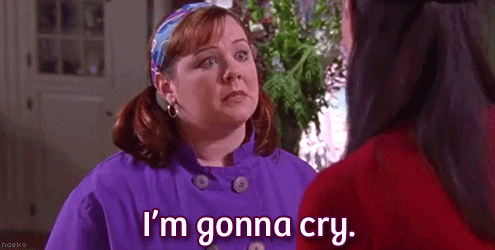 Sadly, Edward Herrmann (the actor that played Richard Gilmore) passed away and clearly won't be able to be a part of the revival. Unless he was a ghost… too soon? Anyway, in the show they could talk about how his character died of a heart attack. Richard was a workaholic, so a heart attack makes total sense. "The show should honor him for moral reasons, and of course because he had a soft spot for Rory," Gilmore Girls fan Kristy Yenchik said.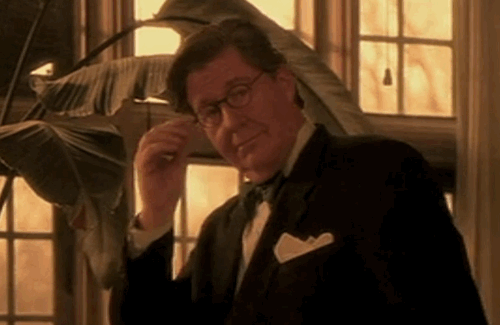 Emily Gilmore. Her name needs to be its very own sentence. Emily and Lorelai are still bickering in every conversation, but remains proud of Rory and loves to see her succeed. Of course Emily had a hard time getting over her husband's death, so she will probably use her free time to talk with the other women at "the club."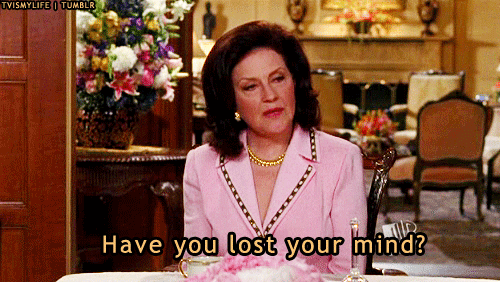 As for Kirk, have they figured out what's wrong with the guy yet? Did he finally stick to one of his million jobs? It would be nice to see him still with Lulu, but I'm not sure Kirk procreating is a good idea.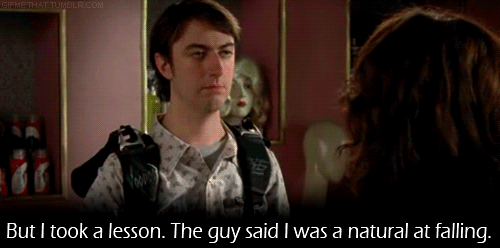 Admit it, we're all stoked for the girls to flash back into our lives. We all want to see Luke with his backwards hat lecturing Lorelai about the amount of coffee she drinks, and Rory should be a big time journalist by now. "I'm so excited. It's a funny, yet hits you in the feels, makes you want to drink coffee and hug your mom type show," Gilmore Girls fanatic Ashley Pernini said.
If you're out on the road feeling lonely and so cold, all you have to do is call the Gilmore Girls and they'll be there on the next train.