Calling all feminists! Equality Day is right around the corner, which means we should all wear our feminism proudly. While there's no one right way to advocate for gender equality, working towards real change always starts with having conversations. To make your feminist voice heard, you need to make it a goal to discuss feminism with the people around you; however, it's easier said than done. Without a doubt, standing up and speaking out for a movement you care about takes courage.
Read on for 5 ways to speak your feminist mind.
1. Take classes on gender studies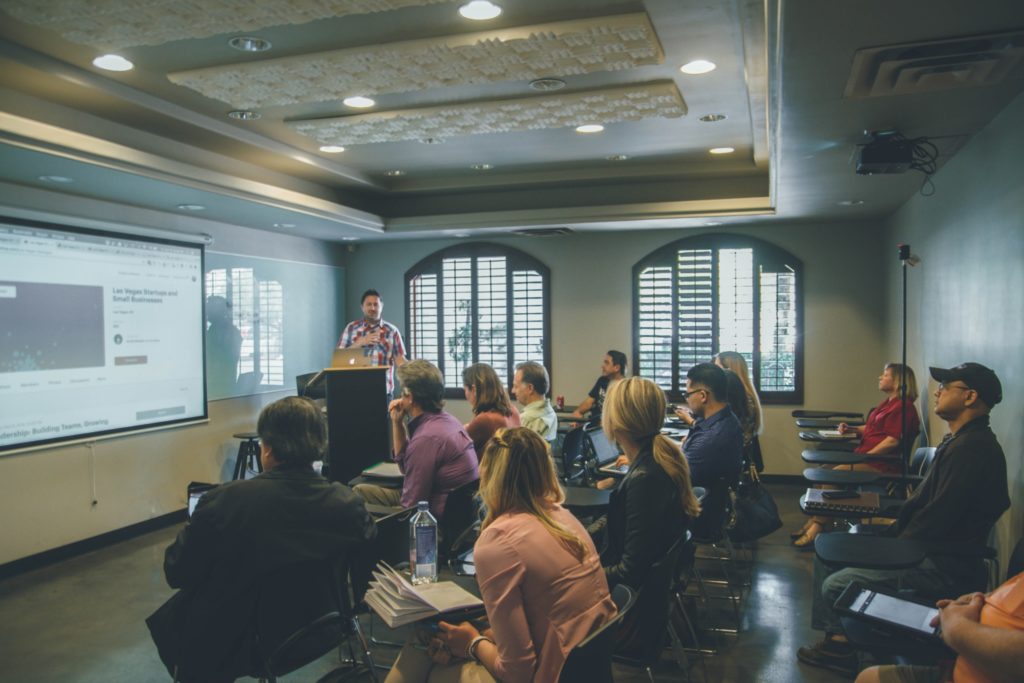 College doesn't last forever. Make these four years count by taking advantage of course offerings that align with your feminist values and interests. Explore the role of gender in blaxploitation films of the 70s with classes like Cornell's "Blaxploitation Film and Photography." Examine the history of theological debate on abortion by taking courses like Oberlin College's "Theologies of Abortion." Analyze how the art of dance plays into gender, migration and social mobility by taking "Dance and Diaspora" at Swarthmore College. "No matter how you identify, taking either a gender studies or LGBTQ studies class gives you the resources to articulate your thoughts," said Anuli Ononye, junior at Cornell University and Feminist, Gender, and Sexuality Studies major.
You don't need to major in Women's and Gender Studies in order to seek education about gender justice. With the right mindset and a great professor, the classroom can serve as one of the safest spaces not only to listen and learn about feminism, but also to speak out about your own views and make your perspective heard. Even if it might seem out of your comfort zone, make room in your schedule to take at least one class that will allow you to speak your feminist mind.
2. Join feminist student organizations
Longing to unite with like-minded students outside of the classroom? Most campuses offer student clubs and organizations with feminism as their focus. "What I thought of as a feminist student group organization before I went to college was your traditional 'feminist club' or women's resource network," said Prameela Kottapalli, sophomore at Cornell University and Feminist, Gender, and Sexuality Studies major. "Those are all really great, but it's important to bring that perspective to other activist, social justice groups on campus." Dedicate yourself to intersectional feminism by searching your school's student organization portal not only for feminist groups but also for groups committed to racial justice, immigrant justice, environmental justice and more.
"If there's a need of feminist organizations on your campus, gather a group of like-minded individuals, take the initiative and start one yourself!" said Chidera Ibezue, junior at Rice University and President of PERIOD at Rice BCM. PERIOD offers campus chapters nationwide, helping to spread education in local communities and distribute menstrual products to people with periods in need. Kenyon College's StageFemmes provides opportunities to female students with a passion for theater and highlights female strength. UCLA's SWC Body Image Task Force hosts events and workshops to help anyone and everyone on campus feel comfortable and confident in their own bodies. Every campus offers endless perspectives and they need to be heard. If you haven't joined a feminist organization or started one yourself, what are you waiting for?
3. Intern or volunteer for feminist organizations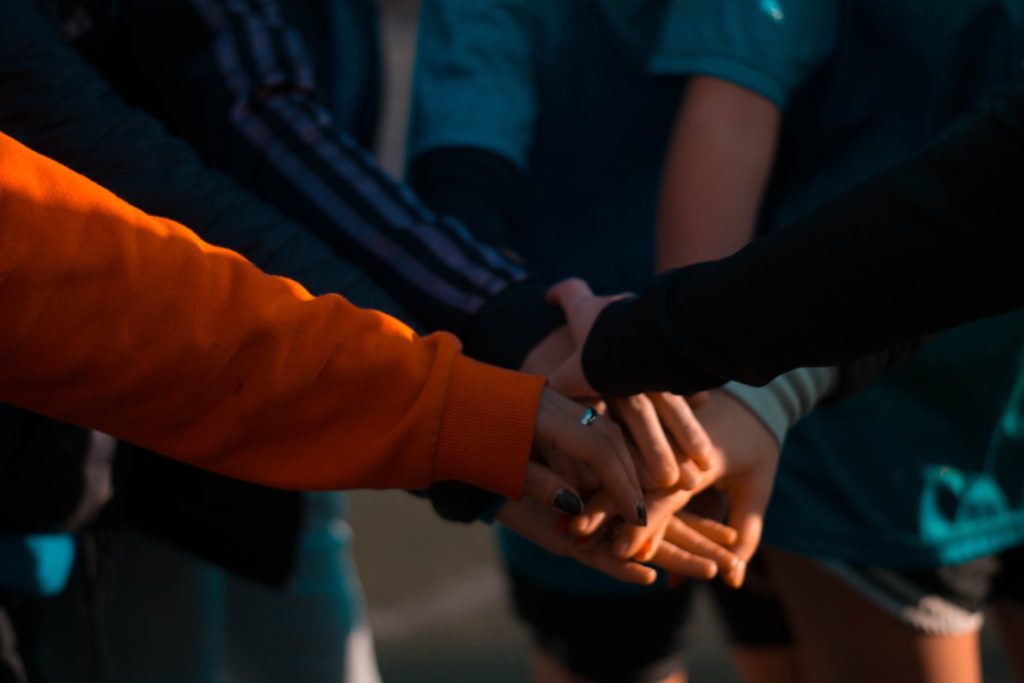 If you want to make your feminism known not only to your school, but to the whole world, great! Off campus, you'll find infinite opportunities to work with feminist organizations, whether that's through job shadowing, interning or volunteering. Planned Parenthood, MADRE, NARAL Pro-Choice America, the National Gay and Lesbian Taskforce and more all provide opportunities for student internships. "I've never seen a philanthropic or charity organization focusing on women's rights or gender-related issues that hasn't wanted volunteers or had ways that the public can participate," Ononye said. Get in touch with your women's or LGBTQ+ resource center as well as the presidents of student organizations; they're usually closely connected with feminist organizations in the area. Volunteering off-campus allows you to hear even more different feminist voices and strengthen your own.
4. Educate yourself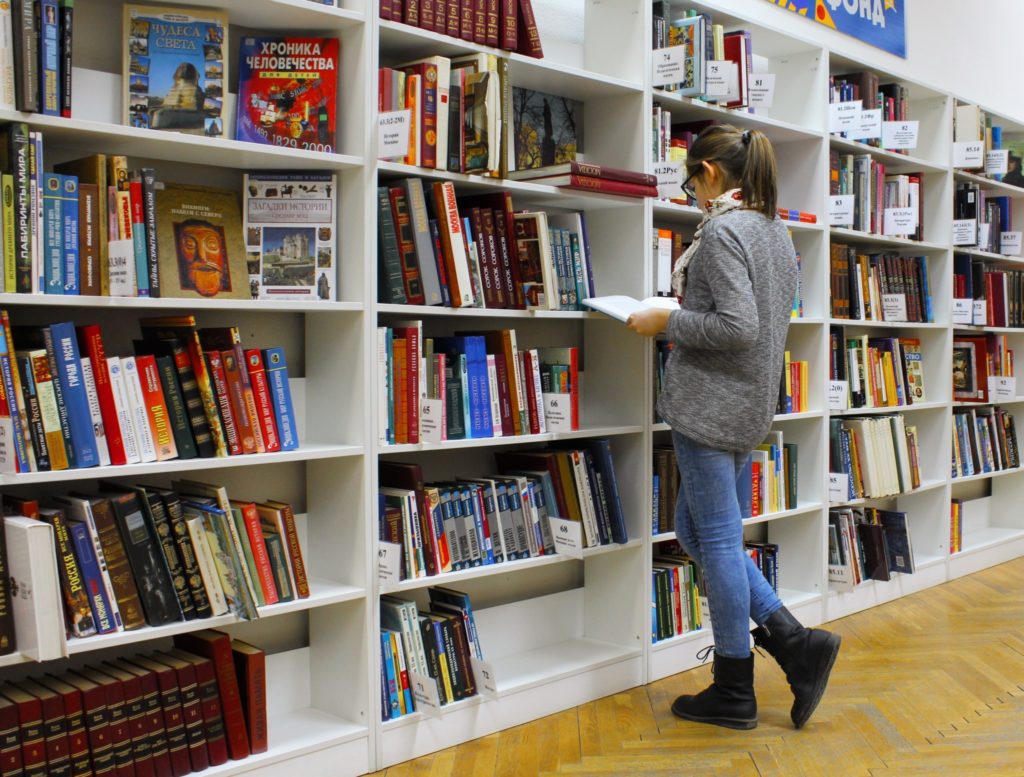 With so much information at our fingertips, there's no excuse not to read up on feminism daily. "Reading about feminism, listening to podcasts about feminism, staying updated on the news. Having that background helps you to speak about those issues, to have conversations with your family and your friends," Ononye said. Thanks to the never-ending supply of vibrant, engaging content in your pocket, you can easily incorporate feminist education into your everyday life—and you can do it from your bedroom. Needless to say, you can and should use social media as a resource and a tool to bring about positive change. Continuously seeking out educational resources ensures that you're well-equipped to start important, feminist conversations. As you learn, you'll discover which aspects of feminism you're drawn to and become more and more comfortable standing up for them.
5. Educate others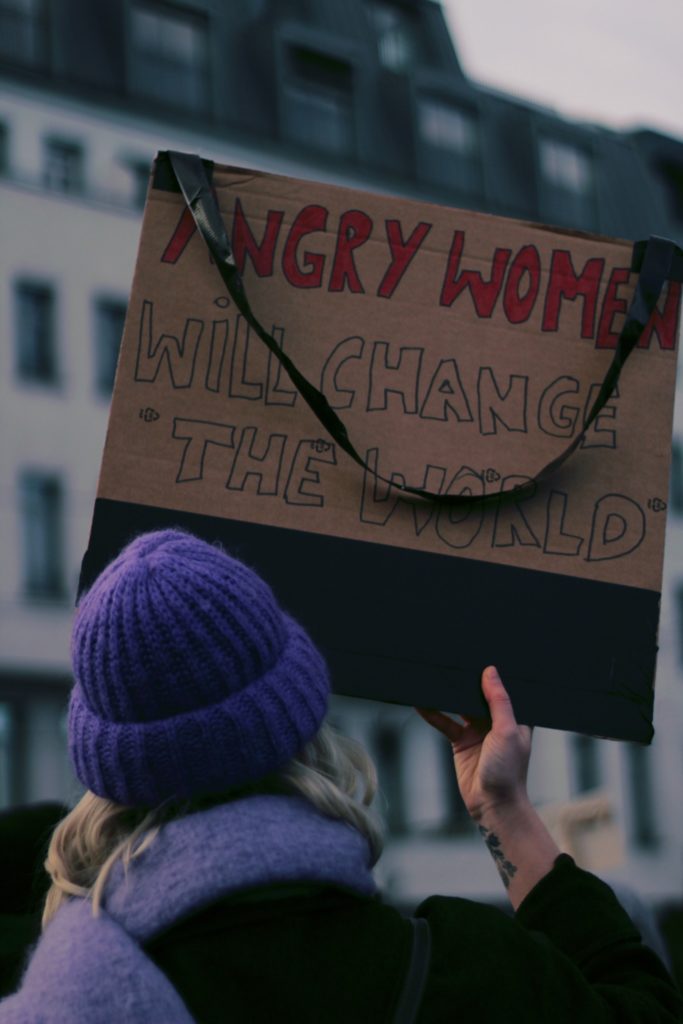 As you learn new information and form new understandings, spread the word. Share your own opinions and views and ask others to share theirs. "I always strive to educate myself as well as educate the people around me," Ibezue said. Speaking to others about feminism makes up one of the most important parts of the movement. Some people will open themselves up to you, while others might hesitate to accept your insights. Identify their starting point and go from there. Answer their questions. Bust any misconceptions they might have. Call out misogyny and discrimination.
If you hear someone blame rape on the victim's "provocative" clothing, remind them that people should have the freedom to wear whatever the hell they want. If someone makes the argument that feminists are sexist against men, educate them on the fact that feminists just want to level the playing field. When someone blames your anger on "raging hormones," help them understand that you're not PMS'ing, you're just angry (and rightfully so). Let them hear your voice because it matters.