If you've ever tried planning your future, no matter your year or major, you know the terrifying prospect of making that first step towards employment. You get easily overwhelmed by the endless stream of job search sites, social media networks and "How to Write a Resume" pages—definitely confusing enough to make you push career-planning and finding your dream job to the bottom of your agenda. You've got loads of time, right? Thankfully career planning and job searching don't have to give you a headache. In fact, UCLA has a ton of on-campus resources designed to make your life easier when looking for a job or internship.
Get career smart and make the most of these amazing resources during your time as a Bruin.
1. Handshake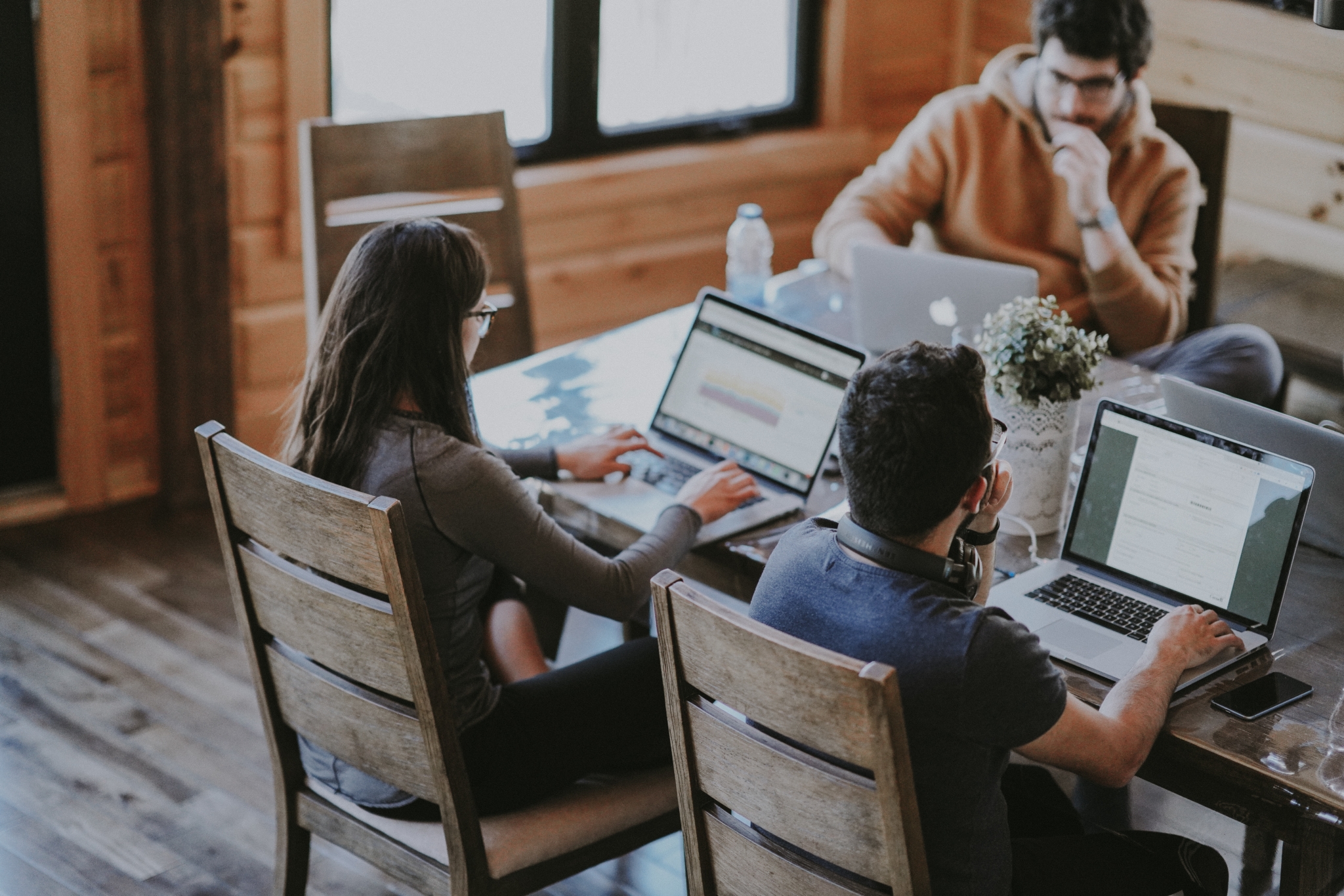 The holy grail for the career-minded Bruin, UCLA's online database, 'Handshake,' enables UCLA undergraduates and recent graduates to find job opportunities tailored to their specific skills-set. The super user-friendly interface directs you to input your career preferences and complete your profile. "We would like 100 percent of the student population to have an account on Handshake. There are over 10,000 opportunities for Bruins on the site, offered by a diverse group of employers, and it's definitely a resource more students should be taking advantage of," Manager for Early Engagement and Outreach Initiatives at the Career Center Jordan Maness said. Employers who post to Handshake look specifically for Bruins, giving Handshake an advantage over other public job databases. Handshake also allows users to RSVP for UCLA career events and workshops, as well as make appointments with career counselors, so make an account ASAP. You just need your Bruin ID, some ambition and the patience to wait for the opportunities to come rolling in.
2. Career counseling and drop-in appointments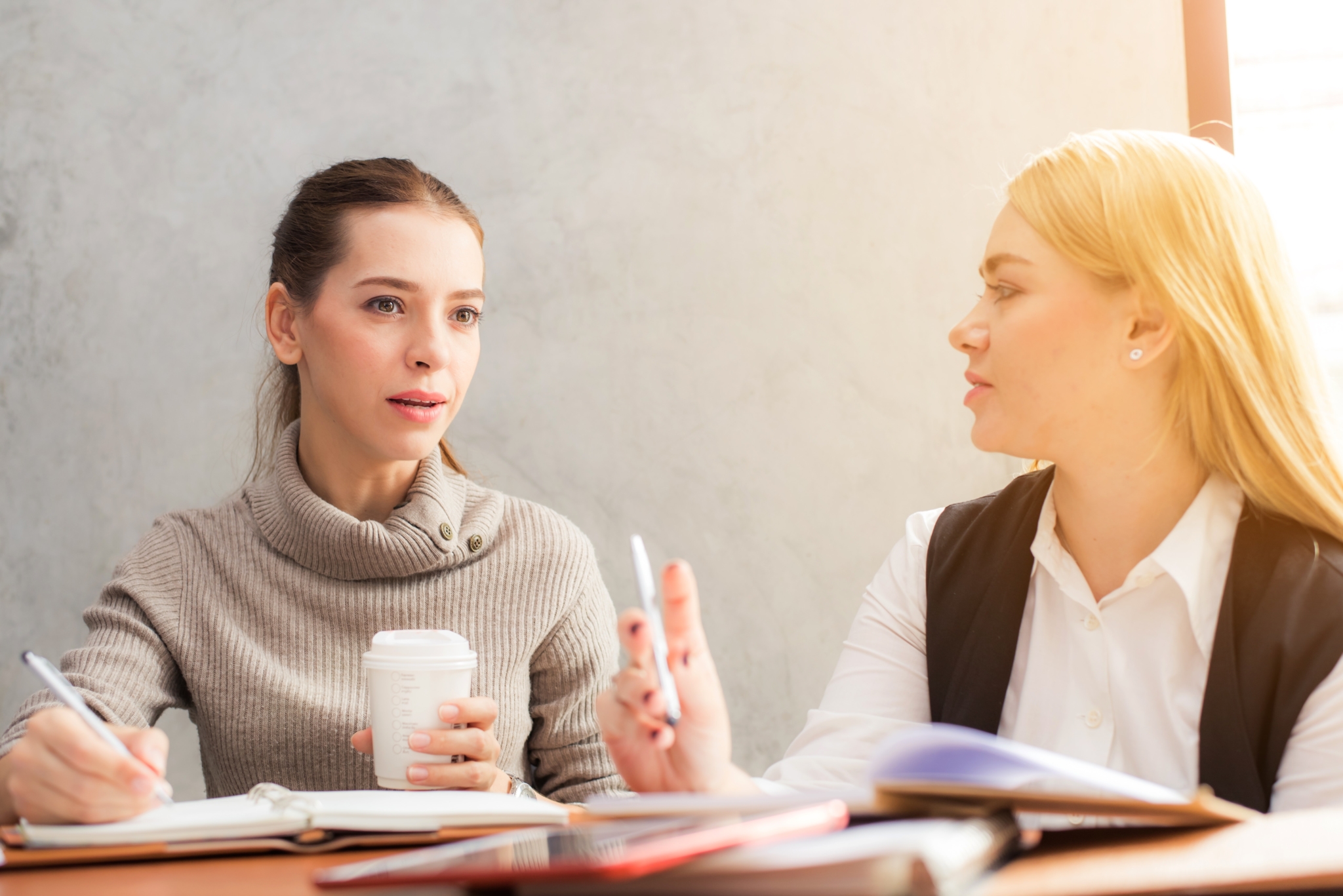 Feeling lost and looking for some one-on-one professional guidance? Make an appointment with one of UCLA's career counselors to get started. If you feel anxious about the unique nature of your dream job, don't worry. Counselors specialize in a huge variety of different industries, from the arts and entertainment to biotech and pharmaceuticals. "Counseling appointments were very helpful for me, especially as a first year when I reached a kind of crisis point, where I was like 'what if everything I'm doing is wrong?'. My counselor pointed me toward personal assessments and cleared things up a lot," Career Peer and business economics major Roya Dadgar said. You can also schedule a more substantial thirty-minute appointment when anticipating your next steps. "The longer counseling appointments are a little more tailored to you, and you have time to talk about your career path and what your goals are. The counselors here are super helpful in terms of giving you connections for different industries or internships," Career Peer and statistics major Eduardo Ibarra said. To get started on your career journey, take advantage of the drop-in hours at the UCLA Career Center (10 a.m. to 2 p.m. on Tuesdays, Wednesdays and Thursdays) where you can get advice on anything from finding your first internship to perfecting your resume.
3. UCLA career fairs and events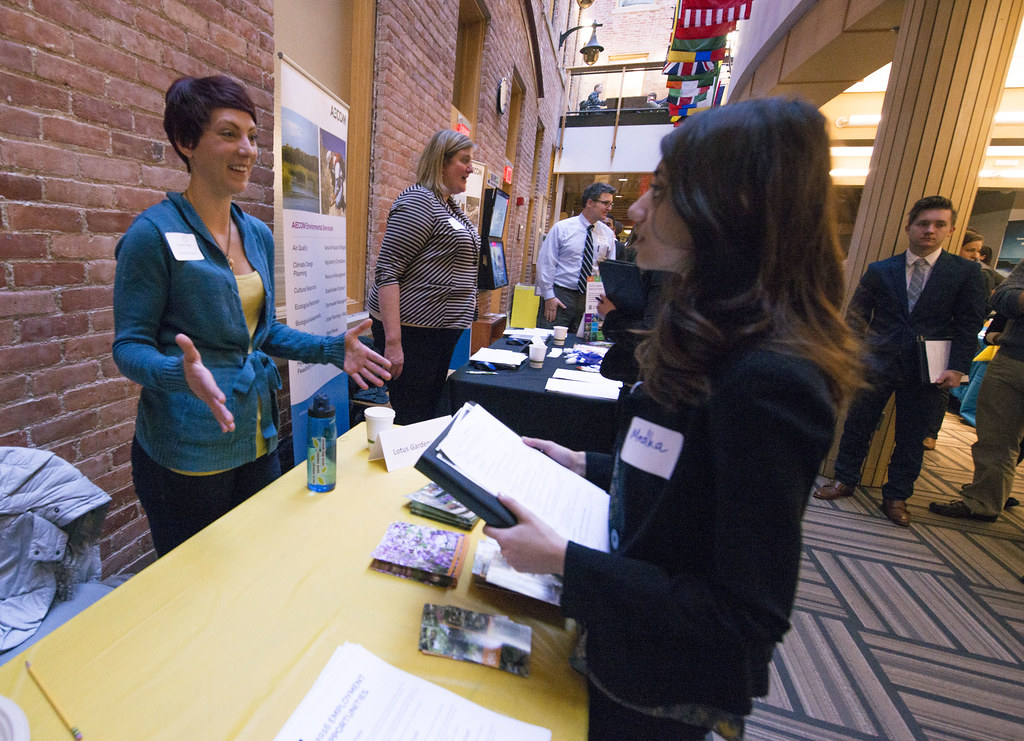 Who says you can't mix business with pleasure? Socialize and meet new people, even potential employers, while you take steps towards securing your dream job at one of UCLA's career fairs and events. If you want to skip the hassle of browsing thousands of websites looking for the same job, head to the career fair and limit your search to within walking distance. Save the date for career fairs that spark your interest, including seasonal internships or specific industries like computer science. The Career Center also hosts events, such as industry-specific salons and workshops, as well as more general sessions that provide tips and tricks for deciding the right career path. You can also attend Employer Resume Days that often occur just before a Career Fair. "Different employers like Nike or Microsoft come in and critique your resume. You get immediate feedback about what they're looking for," Ibarra said. Whether you know a little or a lot about the job-search game, make sure to check Handshake regularly for upcoming fairs and events—they might just help you land your ideal dream job.
4. Vault and the Career Center Library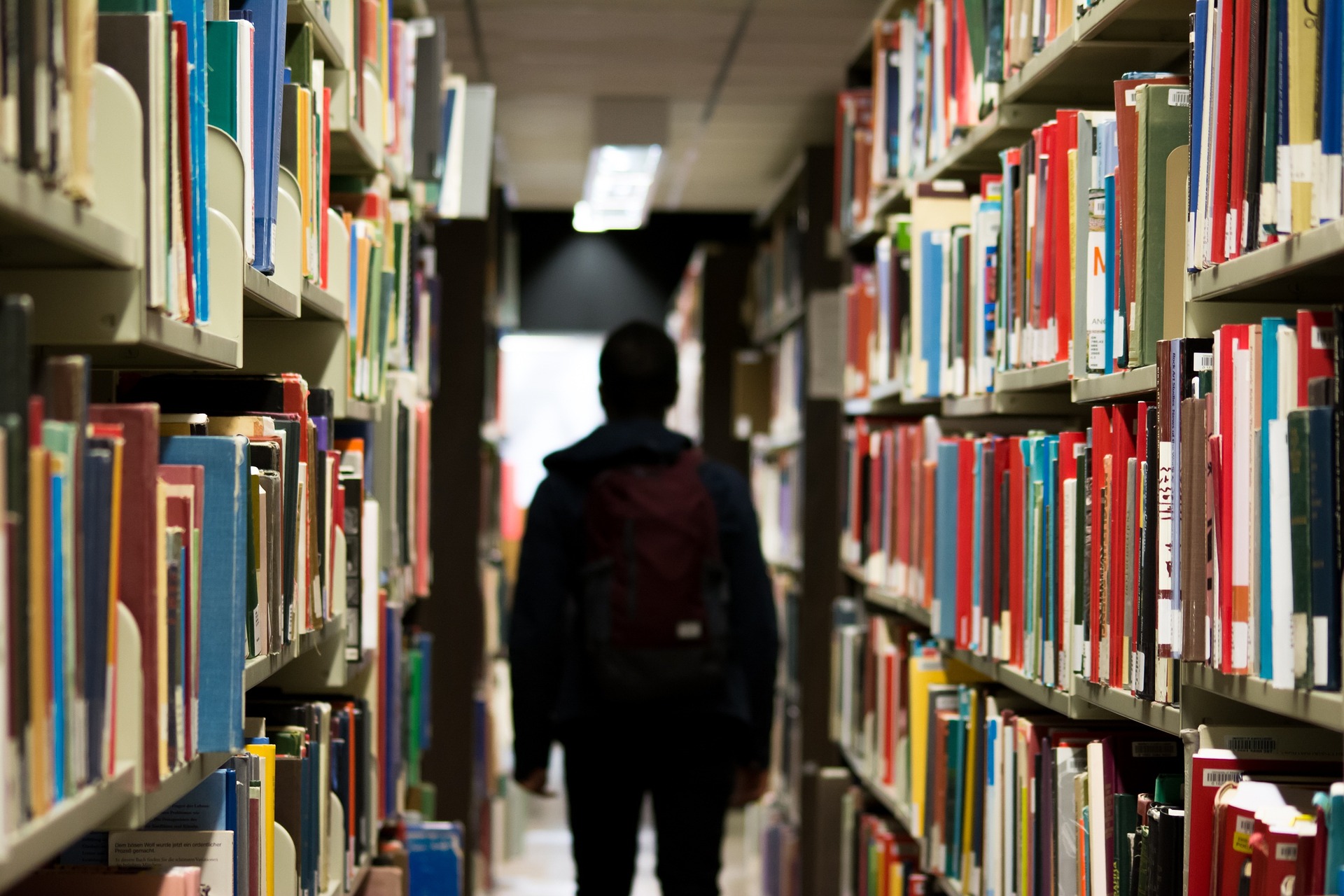 If your endless Google searches have you feeling overwhelmed when it comes to planning your career, don't panic. Check out Vault, a free online career database that contains in–depth information on all things career. "You find a lot of great resources on there, like what the average salary would be, so you can apply knowing how you would be compensated. There's also sample interview questions on there from students who may have applied for the same or similar job. The information is a lot more accurate than in other places," Career Peer and Middle Eastern studies major Colton Lee said. For a more traditional, old-school alternative to Vault, you can head to the UCLA Career Center Library located in the Strathmore Building. When feeling overwhelmed by the conflicting and confusing guidance of the internet, the Vault and the Library will help simplify your search.
5. UCLA On-Campus Recruitment Program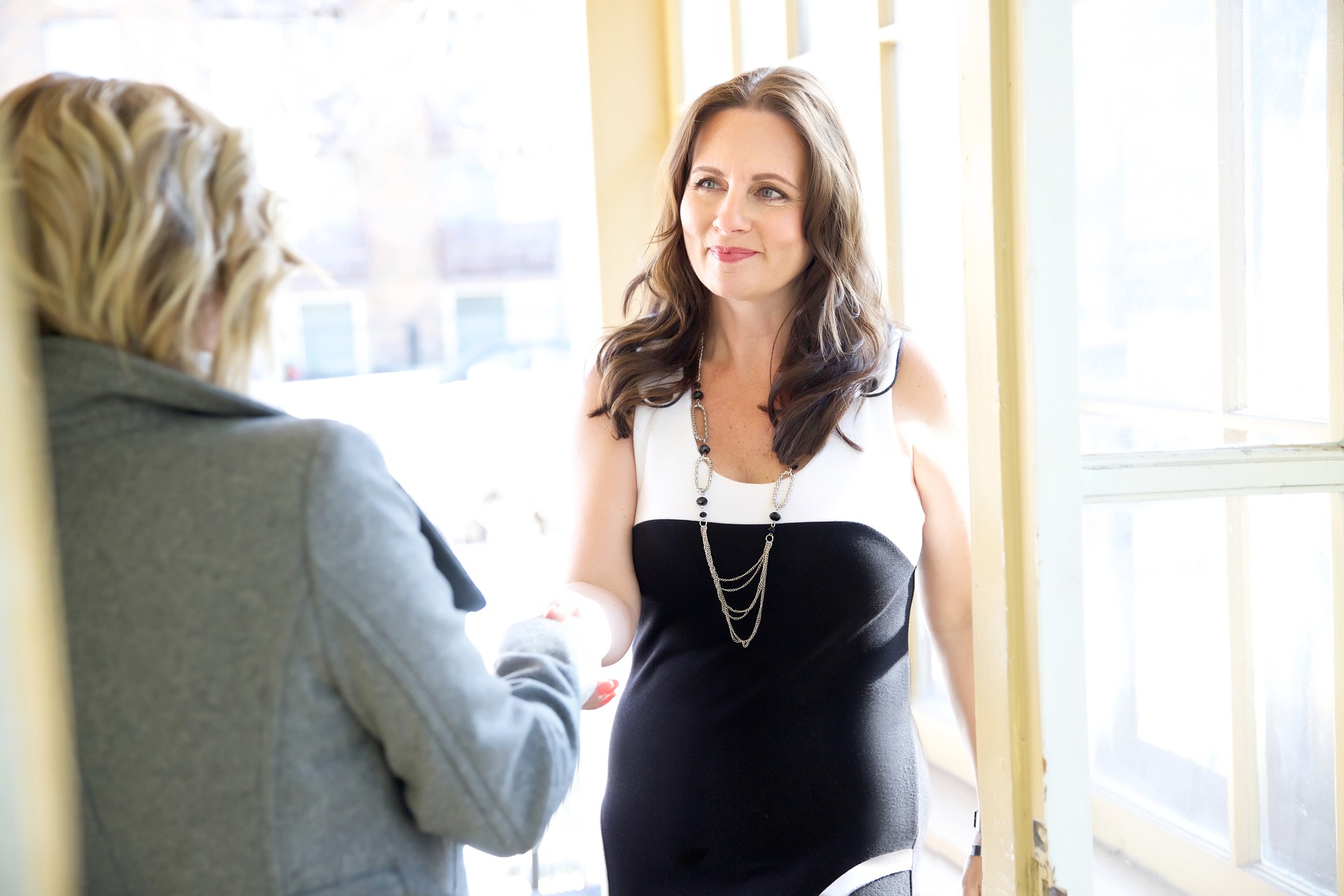 When you feel confident about your dream job and ready to commit to your chosen career path, look up the UCLA On-Campus Recruitment Program to access unique interview opportunities. "A lot of companies do on-campus recruitment, whereby they host their interviews in the Careers Center. This makes it very accessible to students who are already near or on campus. I don't think a lot of students know just how many companies come here to hire UCLA students specifically," Dadgar said. Participation in the program requires a high level of preparation and commitment, so if you feel 100 percent ready to dive head–first into the world of work, sign up and make the most of this fantastic UCLA-specific resource.
6. FOCUS 2 career assessment
Got the motivation and drive to succeed but feel unsure about your actual career path? Never fear because the online career assessment FOCUS 2 takes you one step closer to figuring out the best career for you by simply getting to know you. The site also offers an assessment of your career planning "readiness," offering advice on the next steps to take if you come across a career that interests you. "Students should dive into self-assessment as early as possible, with regards to career planning. You can use tools like FOCUS 2 to understand your interests, values, skills and personality, and make more informed choices about your future and career," Maness said. FOCUS 2 provides a great entry point for students starting on their employment journey, as well as those re-assessing their career path.
7. UCLA ONE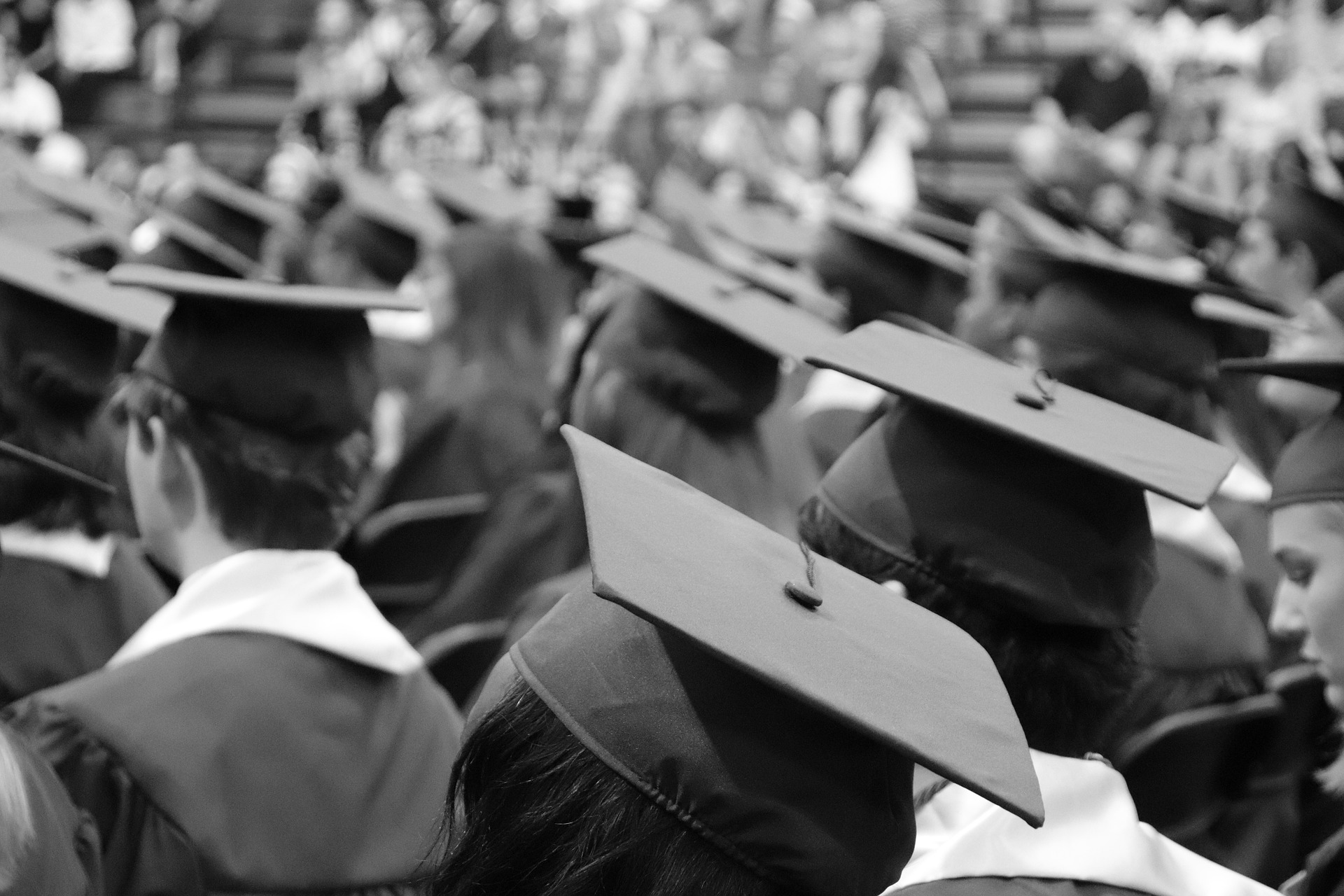 In association with the UCLA Alumni Association, UCLA ONE connects Bruins from past and present to enhance career prospects for all. The site encourages networking between alumni and current students and provides a platform for posting and sharing job opportunities. "The best thing about UCLA ONE is that it's only for UCLA students. Alumni that have profiles on there are expecting to hear from students, so they're more receptive to questions and more likely to give advice," Dadgar said. Creating a profile on the site opens up even more opportunities. "If you go through an application process, you can also use UCLA ONE to access the Alumni Mentorship Program, where participants are paired with a mentor," Career Peer and third-year UCLA student Tyler Ash said. If you want some advice from a Bruin who's gone through it all before, take some time to explore UCLA ONE.
8. GoinGlobal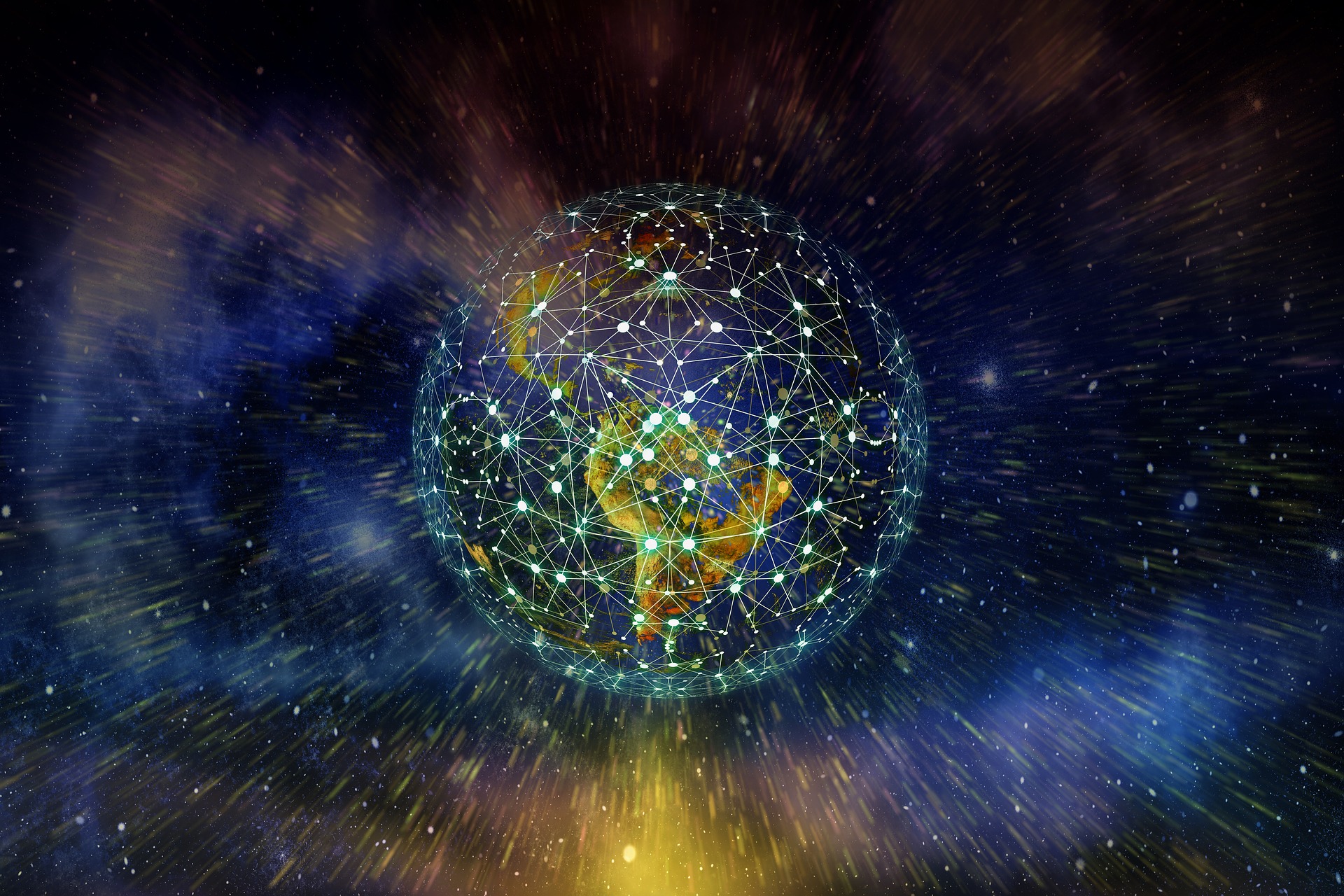 As an international student looking to work in the U.S., GoinGlobal is a great tool to help with planning your future career and landing that dream job during your time as a Bruin. The H1B visa search engine enables users to browse U.S. companies that offer sponsorship and specifically look for international talent. Set up a MyGoinGlobal personal account and get access to a ton of personalised information on work permits or visa regulations, hiring trends and tailoring your resume to specific countries. For more information, head to a drop-in session at the Career Center and sign in to GoinGlobal to make your international background your greatest strength.
9. Imagine PHD and Versatile PHD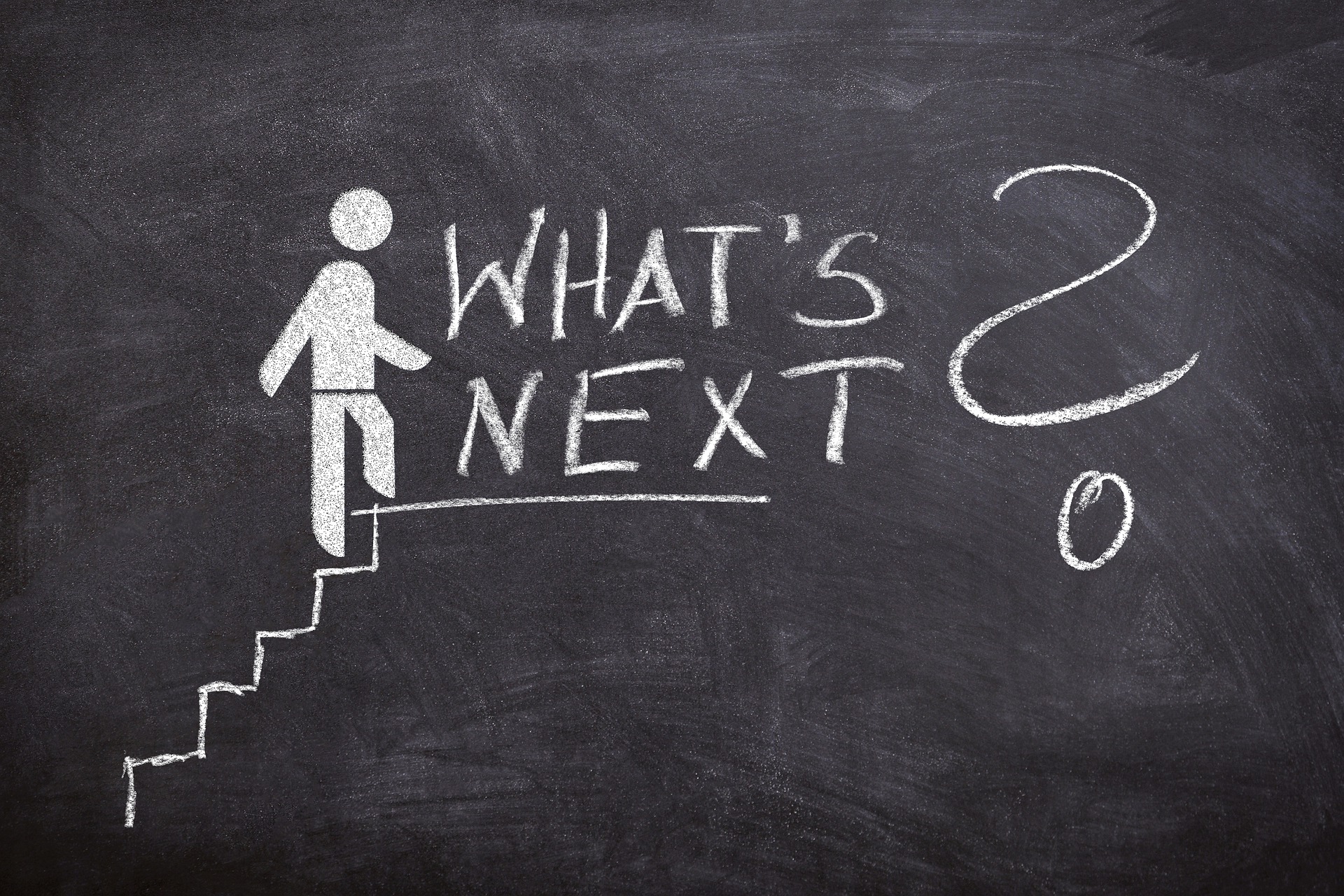 Finished your PhD? Wondering about the other options open to you beyond professoriate? Then Imagine PhD and Versatile PhD can really help you out. "It's essentially a tool for folks who are thinking about going to grad school or continuing into PhD who want to explore their options beyond academia. It's a resource that helps you think through the question: 'What else could I do with this post-doc degree?'" Experiential Learning Engagement Manager at the UCLA Career Center Alexis Rampaul said. Imagine PhD, designed for students of the humanities and social sciences, offers more general guidance and personal assessments to determine users' next steps career-wise. Versatile PhD, also open to STEM students, offers examples of successful post-doctoral resumes with a supportive web-based community where users can connect with students in the same position. Even if you've reached the pinnacle of your academic journey, it's never too late to venture beyond and embark on an exciting new career with the help of these online resources.
10. Career Center reading materials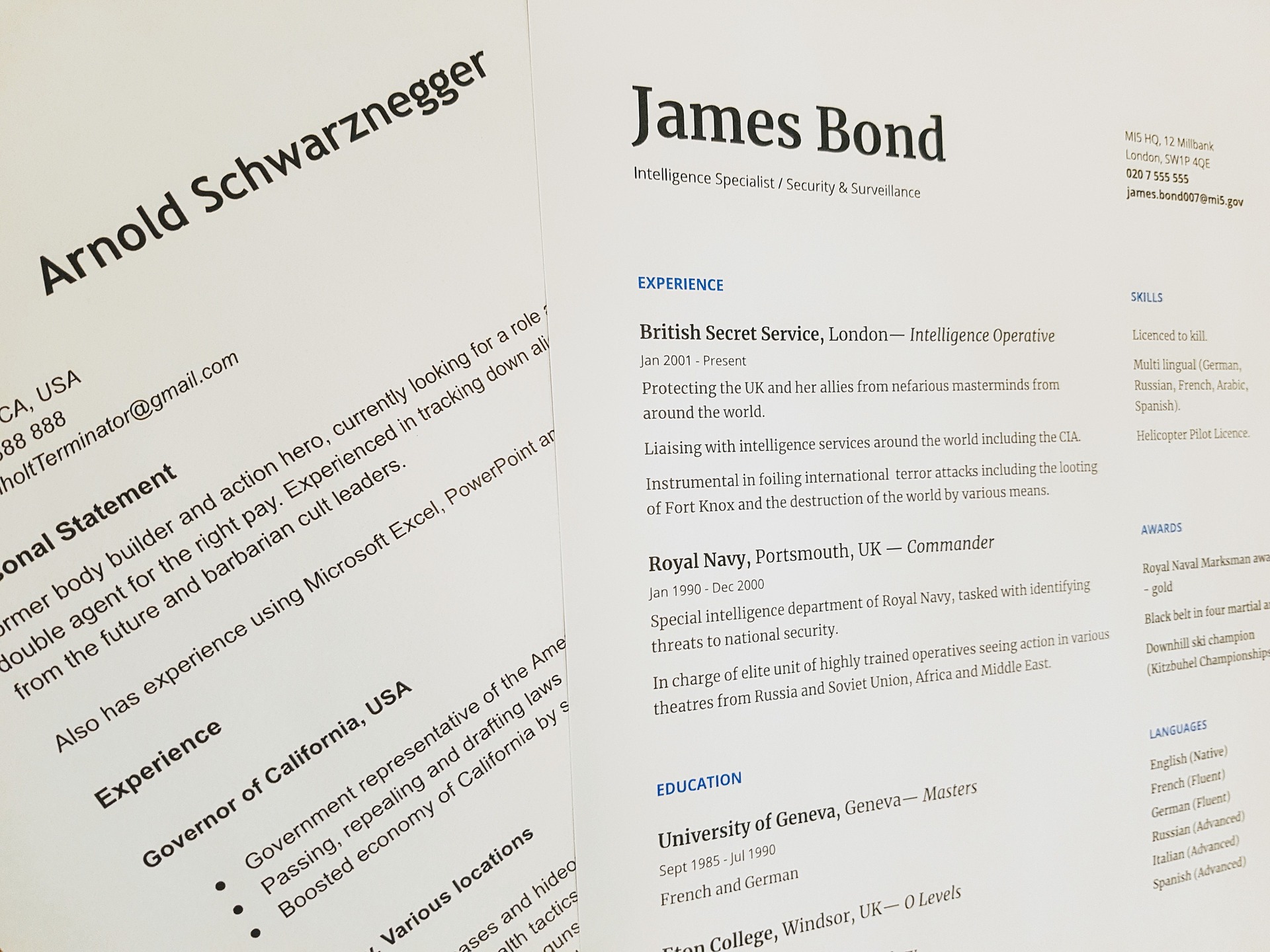 When looking for a go-to reference guide for all things career, pick up a Career Guide booklet from the UCLA Career Center next time you pass the Strathmore Building. Inside you'll find a well-structured guide providing information on each stage of the career-planning process, from career exploration to interviews to navigating your first few months at your new dream job. The booklet's guide to resume building has a solid list of "dos'" and "don'ts" as well as handy templates to copy and fill out with your own details. For postgraduates, the Career Preparation Toolkit (you can also pick this up at the Career Center) provides similar guidance at a more advanced level. Even at the very start of your career-planning process, have these booklets handy.