Picture this: your friends wait wrapped in blankets on the couch for you to finish making popcorn so you can start the next movie on your "to watch" list. After watching the movie, you discuss all your favorite parts. From the actors who did an outstanding job, to a scene that you can't get out of your head. Planning the next movie night comes without hesitation. Luckily, the film options on your list go on endlessly. Whenever you need an activity, films make for the obvious option. Movies hold the power to connect and entertain us at the same time. But what if the experience continued after the screen went dark?
Check out this list of 10 road trips that can bring the scenes of your favorite movies to life.
1. California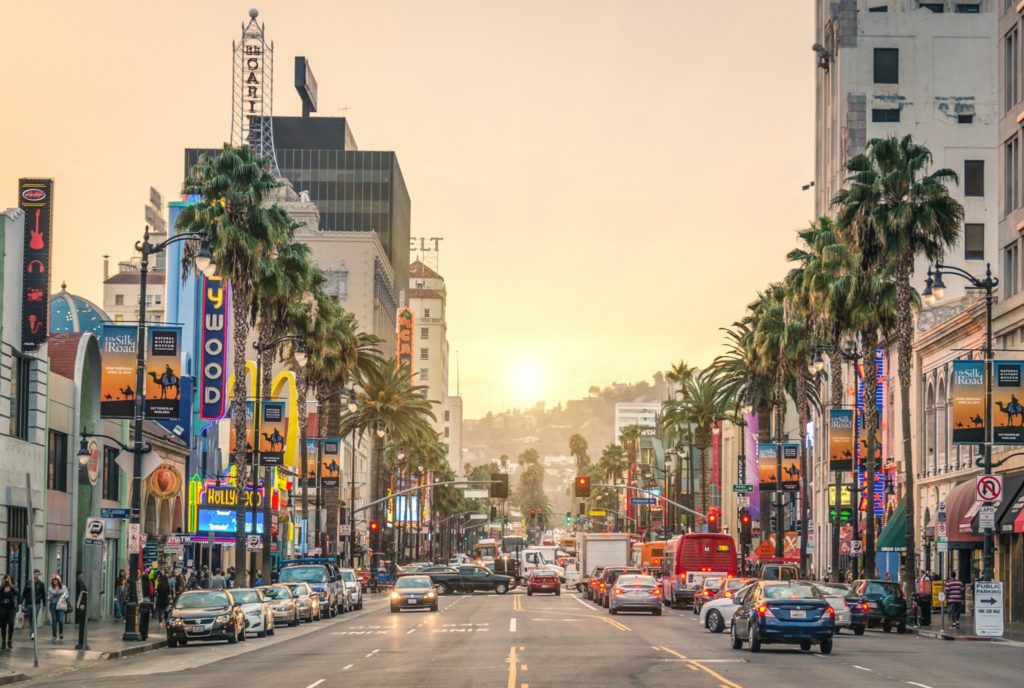 Looking for a one-stop shop to see all of your favorite movie sets? Set your GPS for California. If you head over to John Marshall High School, make sure to grab karaoke mics and recreate "You're the One That I Want" from Grease. Take a peek into the Warner Brothers Studio to visit the sets from many of your favorite films in one place. Thrill lovers must head over to Disneyland. You might catch Spider-Man swinging around the new Avengers Campus along with many other favorite Marvel characters.
"I love California because it's an environment completely different than what I'm used to. One of my favorite memories is driving through the canyon behind Malibu. The mountain views are gorgeous and it feels very serene," University of Wisconsin-Madison junior Maria Souter said.
A trip to California ensures that everyone in your party finds exciting activities they love. If your friends seem opposed to a photo shoot on the sets of La La Land, try repaying them with a day at the beach. There's something for film aficionados and casual visitors alike. However, just like a movie, trips come to an end. Although you may find yourself sad to leave, the memories created with your friends live on forever.
2. Oregon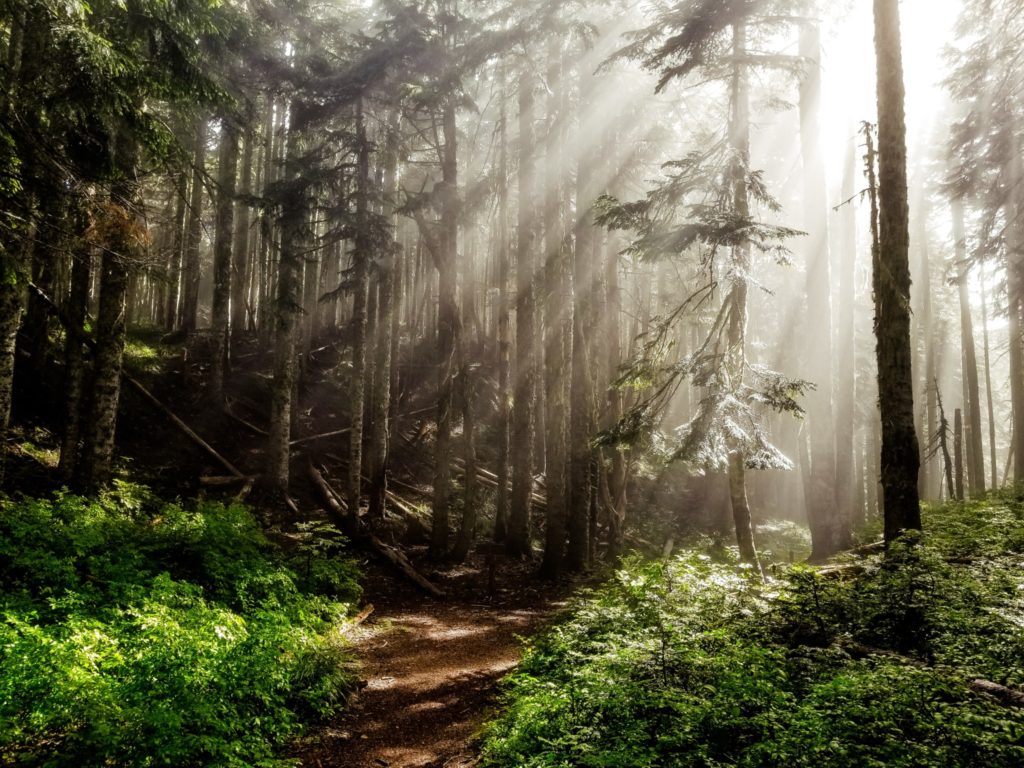 If you take a road trip to California it will pay off to head north to Oregon as well. When looking for a place to stay, consider the home of Bella Swan. This familiar home houses eight people for $400 a night and can make your middle school dreams come true. While enjoying your stay in Oregon, don't forget to checkout the scenes from movies like The Shining and Animal House. If you decide to go on an adventure when taking a break from the sets, cross windsurfing off your bucket list at the Columbia River gorge. Many consider it the best place in the world to windsurf.
3. Florida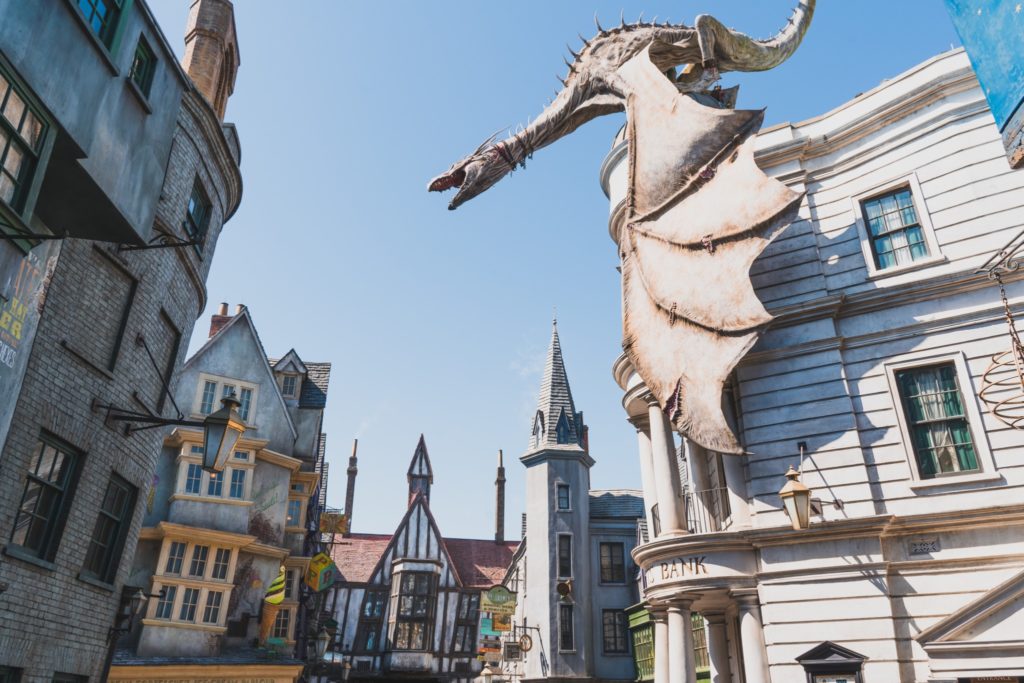 When you find yourself craving the warmth of the sun and green palm trees, pack up your bags and set your sights on the sunshine state. Florida contains the sets for many movies, including Moonlight and Edward Scissorhands. While roadtripping around the state you and your friends can recreate scenes from Paper Towns. A movie conveniently filmed in the tourist central of Orlando. If you need activities aside from movies you can drive to Miami for great shopping and nightlife or relax on one of the many beaches. Harry Potter fans should not hesitate to buy tickets for Universal Studios where the rides allow you to fly on broomsticks of your own.
"I enjoy the excitement and overwhelming awe of the details created to depict Harry Potter. As you first walk in, it transforms into their world." Northeast Wisconsin Technical College freshman Jenna Margetta said.
We all love watching our favorite movies scenes come to life. But it doesn't need to stop there. Universal Studios allows individuals to buy wands and interact with objects around the park. If you're more of a Disney person take a short drive over to Disney World and visit Mickey and friends. A trip to Florida contains so much excitement, you might find yourself at a loss for words
4. New York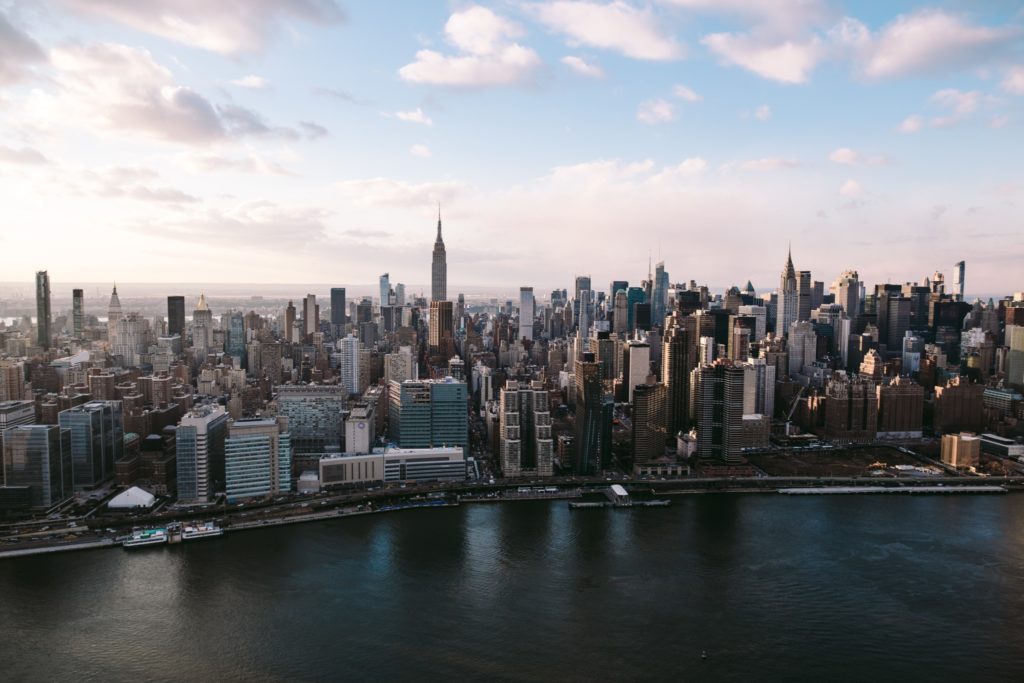 New York hosts many great spots for film buffs to surround themselves with the sets of iconic movies. A walk in Central Park alone will display the sets of The Avengers, Elf and Ghostbusters, to name a few. Take the food off the big screen when you visit Kat'z Delicatessen and eat where one of the most iconic scenes from When Harry Met Sally took place. If you catch a cab to Times Square you'll find yourself surrounded by the familiar views in Spider-Man: No Way Home. When visiting New York, the sights and activities seem endless.
"I was able to go on a horse carriage ride through Central Park, which was fantastic," Northern Michigan University junior Hannah Doubek said. "We got to see so many buildings and our tour guide was really informative. He even pointed out where Lady Gaga lived! I thought it felt really busy, but yet not chaotic. It was like everyone did their own thing at their own pace and it just worked out."
When in New York, make sure to keep your eyes open at all times. You never know what celebrities will cross the street ahead of you or dine at the same restaurant. Not only would a trip to New York showcase the scenery of many famous films, but you might find yourself chatting with your favorite actors as well! New York makes for the movie capital of the east coast.
5. Chicago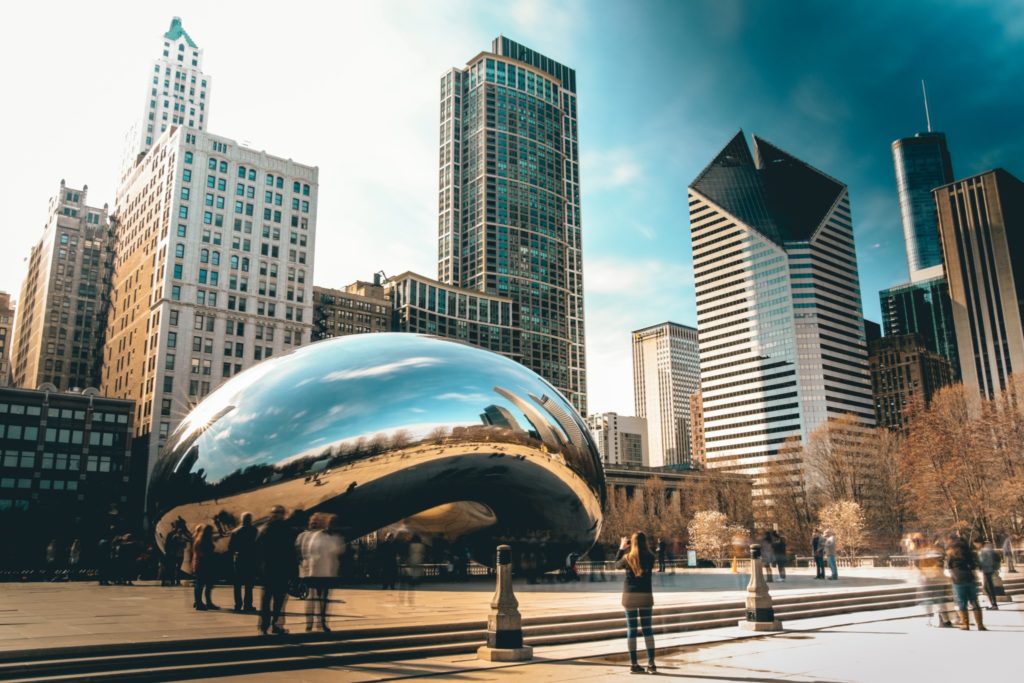 For those who constantly find Ferris Bueller's Day Off, The Vow, or The Dark Knight on their watch list, you might want to plan your next road trip to Chicago. If you want a better view of the Windy City during your stay, make sure to check out Navy Pier to ride a 3,300-foot ferris wheel. From in the sky, you might recognize scenes from Sixteen Candles and Uncle Buck. Before you leave, take some time to walk down Michigan Avenue. A trip to Chicago wouldn't feel complete without viewing "The Bean," a sculpture famous for way too many Instagram pictures.
6. Utah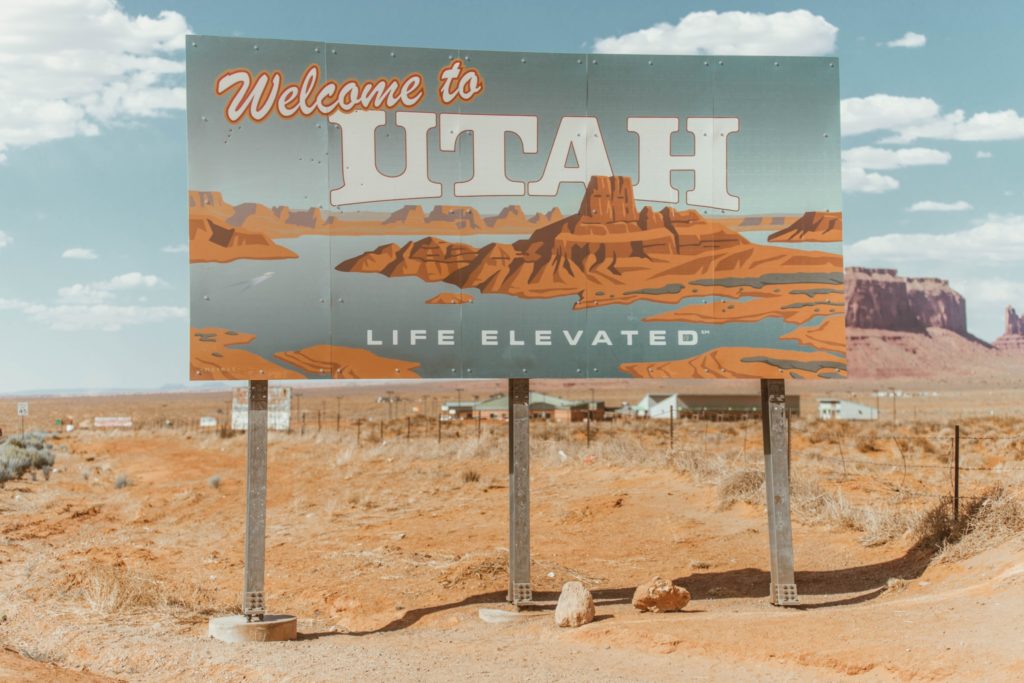 Bring your baseball bats if you feel like recreating scenes from The Sandlot. Oh, and don't forget your dancing shoes, Footloose filmed in the state too! Besides these great films, Utah also hosts the Sundance Film Festival, the largest independent film festival in the United States. A trip to Utah for Sundance alone would definitely make great use of movie lovers' time. During the 11-day festival, you can view as many new movies as you want and hear from distinguished panels.
7. Las Vegas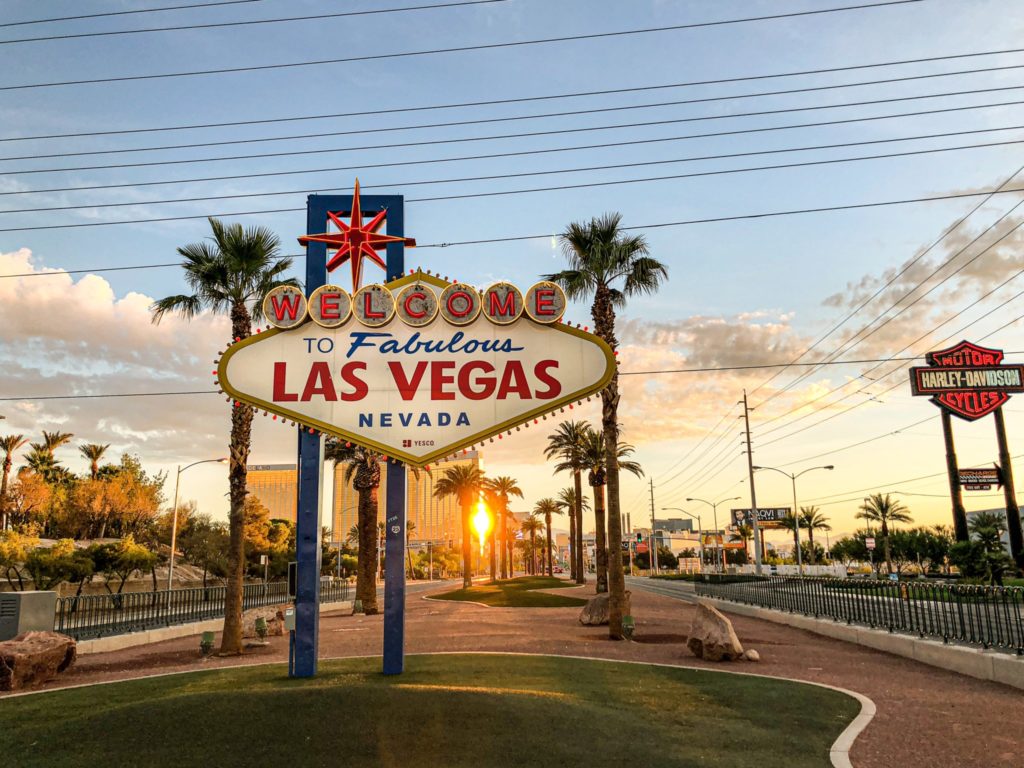 If you want an unforgettable vacation, try bringing your friends to Las Vegas. Just make sure you don't drink too much, or you might find yourself recreating scenes from The Hangover unintentionally. Bedsides that classic film, Las Vegas offers scenes from Jason Bourne and Ocean's 11. Las Vegas consists of endless bars and casinos, making it an ideal spot for of age college students. Don't miss out on the great shows the city offers as well.
8. Atlanta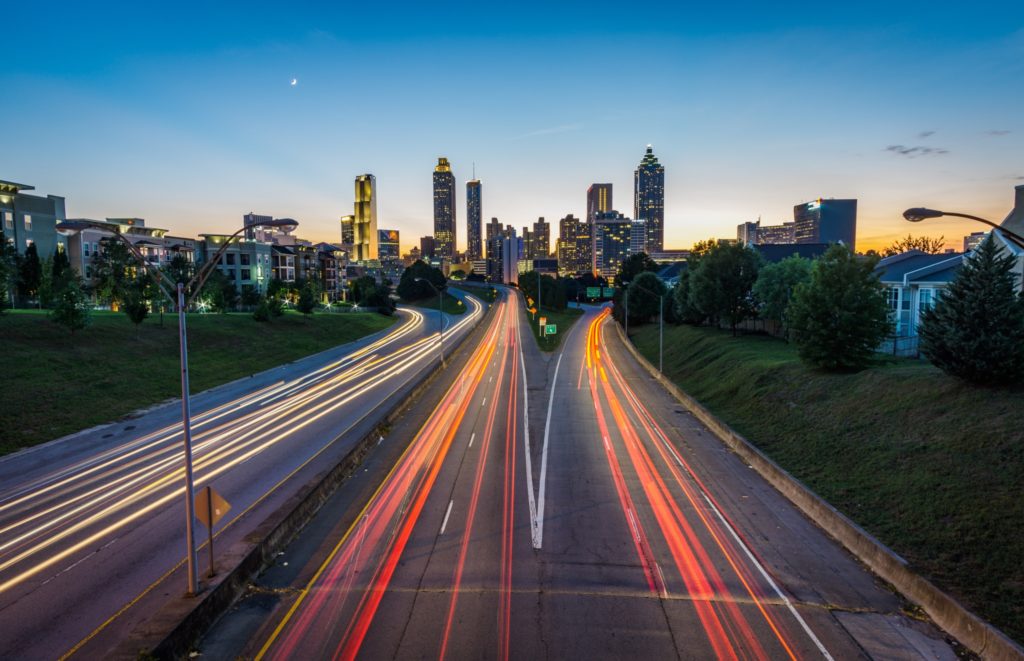 Do Love, Simon, The Hate You Give or Anchorman Two ring a bell? How about The Hunger Games or Spider-Man: Homecoming? These big titles compromise a short list of the many films shot in Atlanta, Georgia. For those who constantly find themselves binging Stranger Things, get excited. Take a trip into "the Upside Down" by visiting the show's set in real life. A day full of exploring can get exhausting. When you finish taking in the sights, make sure to stop at the World of Coca-Cola and the Georgia Aquarium. End your days in Atlanta enjoying award winning peach cobbler at Paschal's.
"When I think of my favorite things about Atlanta, three things come to mind," University of Wisconsin-Oshkosh junior Wil LaLonde said. "First, there are many new places to check out. Second, the food is incredible. They definitely have some of the best BBQ I've ever had. Lastly, the people were super friendly. No matter who we were around, there was always a fun and interesting conversation happening."
After road tripping to Atlanta once, you may find yourself wanting to go back again to see all the city offers. Maybe you want to take a guided three-hour movie tour around the city. Otherwise, you might just want to explore all this city offers on your own. Atlanta provides endless sights for movie lovers near and far to enjoy. Just don't forget to pack that camera of your own.
9. South Carolina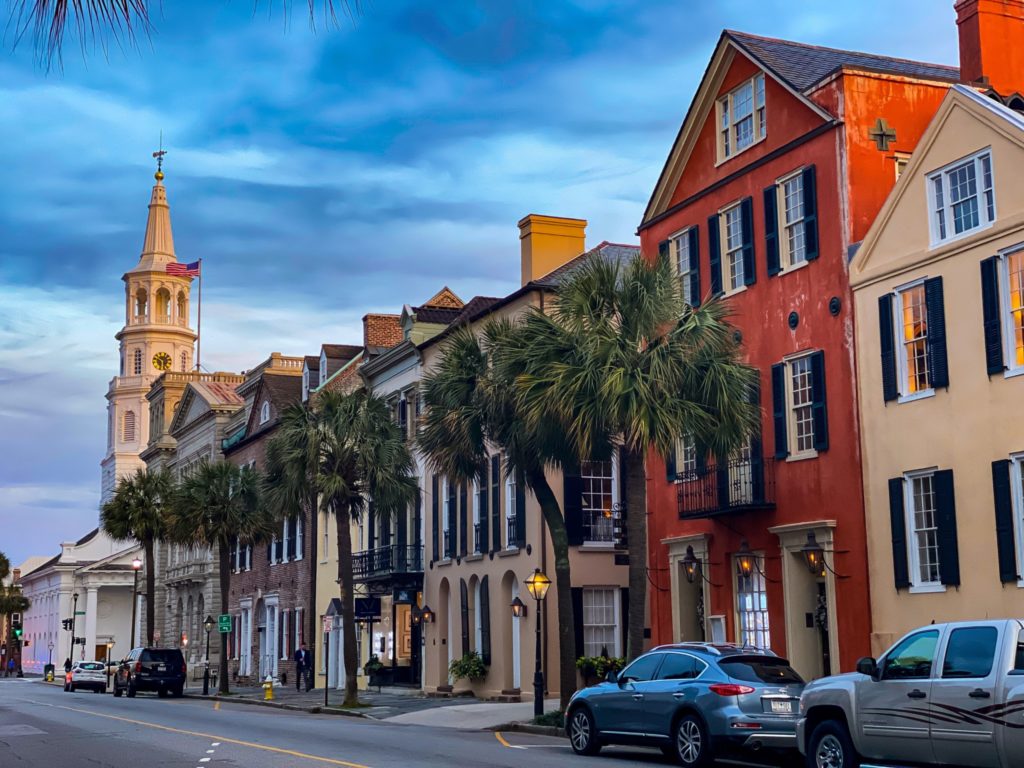 If you put your running shoes on, you can try to keep up with the set of Forrest Gump as you head to South Carolina with your friends. Romance lovers get ready; you might find the Noah to your Allie exploring the locations from The Notebook. Just make sure you watch out for Michael Myers, since Halloween filmed in South Carolina as well. Gather your friends, play your favorite movie soundtracks, roll down the windows and recreate your favorite scenes.
"Going on road trips with friends makes every trip ten times better," Northeast Wisconsin Technical College junior Michaela DeWitt said. "You get to be goofy and share those goofy memories together to reminisce on for years. Another fun thing is that you encourage each other to do things you normally would never do, like going up to celebrities and asking for a picture or parasailing over the Atlantic Ocean."
If you want to make memories with your friends that last a lifetime, South Carolina makes the mark. Head over to Myrtle Beach for a fun-filled day in the sun or stop by a wax museum to see recreations of your favorite actors. No matter where you decide to explore in South Carolina, make sure you bring a camera to capture these special moments.
10. Philadelphia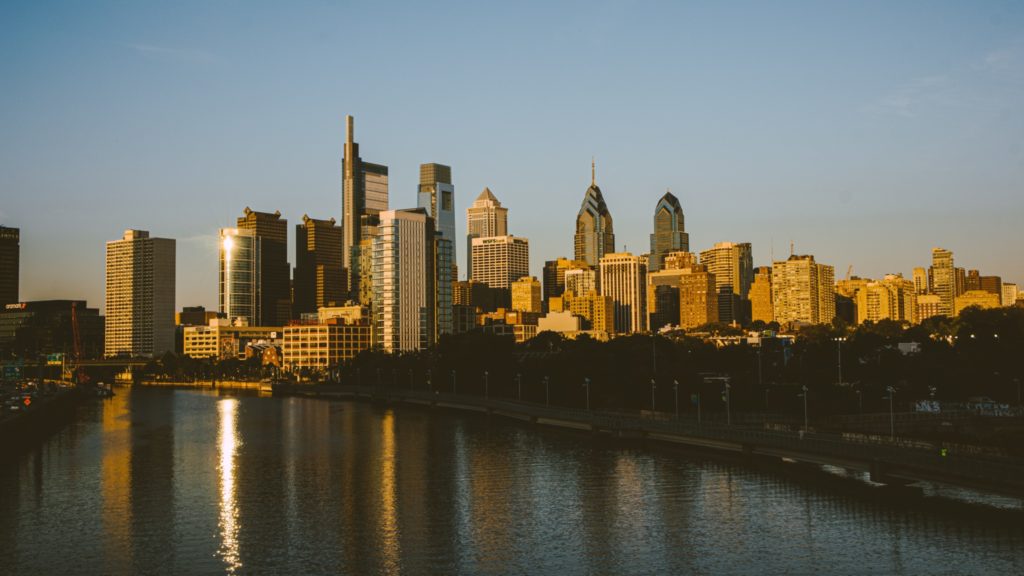 Philadelphia houses filming locations for movies such as Rocky and Silver Linings Playbook. If you get lucky, you might see some ghosts like the character Cole Sear in The Sixth Sense. Although Philadelphia offers many activities for movie lovers, a trip wouldn't feel complete without a break to view the many historical sites, such as the Liberty Bell. Don't forget to try a Philly Cheesesteak before you end your trip to the "City of Brotherly Love." A visit to a film set followed by a delicious bite to eat doesn't sound like a bad at all.