As a graduate student studying English Literature, I remain on a tight schedule. Last semester, I read one book a week. I do love reading, I might actually love analyzing the novels more, but I'd be lying if I said this task was an easy one. After a long semester of hard work and thought-provoking reads (shoutout to Virginia Woolf), I decided I wanted to keep up my reading streak. So I gave myself a challenge. "Jackie," I thought, "this summer, you will read one book a week." And that's exactly what I did, well, except for the three weeks I took a break.
What can I say? I'm human!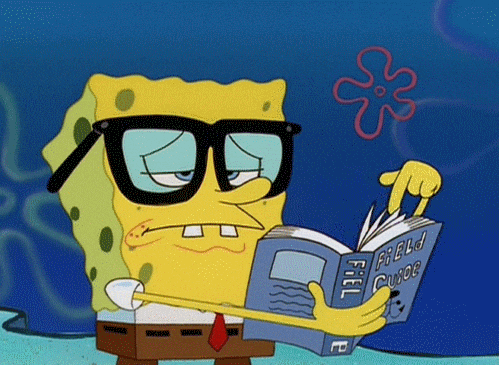 Truth be told, I'm a very picky reader. I often indulge in the classics for school, and I became attached to them over the years.  I tend to stay away from classical novels during breaks because they take up the bulk of my coursework. Instead, I prefer to read psychological thrillers, horror novels and feminist essays. Although similar in so many ways, my bookish friends and I tend to differ in our genre preferences. They enjoy fantasy, young adult romance and, specifically, Sarah J. Maas's A Court of Thorns and Roses. I, on the other hand, prefer the more disturbing side of fiction, along with the occasional piece of theory.
So, dear readers, sit back and relax while you enter my world of a summer well spent (no spoilers, I promise).
 1. The Institute by Stephen King
On May 10, I finally handed in my last paper as an undergraduate student. I started King's novel in January, but I never got the chance to finish (the semester crept up on me quicker than expected, as it usually does). King tells the story of Luke Ellis, a 12-year-old who exhibits brilliance beyond his years and telekinetic powers. The Stranger Things vibes—Off. The. Charts. The government kidnaps him and transports him to a facility that houses other children with the same affliction (as well as those with telepathy). I use the term "house" as a physical property; the institute does not act as a home in any sense of the word. Only read the novel if you can handle violence towards children; the book contains a lot of that. Personally, I found the novel a bit hard to get into. Once the novel picks up, trust me, it picks up. Your pages will turn far quicker than they did when you started.
My rating: 7/10
2. His & Hers by Alice Feeney
Alice Feeney quickly became one of my favorite authors this year. In January, I read her novel "I Know Who You Are" and immediately fell in love with her writing style. I kid you not, most of the chapters in all her books end with some sort of cliffhanger, making them impossible to put down. The novel jumps between different perspectives: newscaster Anna Andrews, Detective Jack Harper and a murderer whose identity remains a secret for most of the novel. Anna and Jack unite through the murder of a woman in the British town of Blackdown, Anna reporting on the case and Jack investigating the crime. You may think you know the killer as you progress with the read, but once you think you know all the answers, Feeney brilliantly flips the whole thing on its side. It will leave you with a sweat.
My rating: 10/10
3. Verity by Colleen Hoover
I can't express this enough, trigger warning, trigger warning, trigger warning. Hoover went dark with this novel. She introduces readers to Lowen Ashleigh, an author stuck in a period of struggle. The novel opens with a bone schilling scenario, but I'll let you see that for yourself. When everything seems like a downward spiral, the husband of the prolific writer, Verity Crawford, approaches her about finishing his wife's series as she lies in a coma after a tragic accident. Upon searching through her office for research purposes, Lowen finds Verity's personal journal. The journal's contents display horrific details about the author, all the while strange things occur all around her. Some of the descriptions of Verity's character horrified me. Her motivations showed nothing less than pure evil. If you asked me which character I liked the best, I couldn't tell you. By the end of the novel, aside from the plot twist that leaves a shock that will never wear off, you'll question the integrity of every character.
My rating: 1000/10 (yes, I did that).
4. Pretty Girls by Karin Slaughter
"Pretty Girls," a tale of a rekindled sisterhood brought together by a horrific turn of events. Bestselling author Karin Slaughter grips the audience with intensity as she unfolds the disturbing journey sisters Claire and Lydia endure after years of estrangement. While the plot's twists and turns will leave you guessing, her scenes of torture and brutality will make your stomach sick. I cried a lot. After reading this novel and the ones that came before, I took a much-needed break from reading thrillers to restore my mental health. I fell into a bit of a slump after reading this and, truthfully, a bit of a depression. I felt gutted and traumatized. People always ask—do you want to read another book written by Slaughter. As Jim Halpert once said, "Absolutely I do." Slaughter's knack for thrill kept me on edge, exactly why I'm passionate about the genre. Her novel "False Witness" patiently awaits my return to reading for pleasure, gathering a bit of dust on my bookshelf.
Only read this novel if you can emotionally handle it!
My rating: 10/10
5. I Hate Men by Pauline Harmange
I visited a famous bookstore in New York City called The Strand and, while visiting, picked up my next read. "The feminist book they tried to ban in France," as stated on the back. The title may wean some readers away from the book, but it's not what it seems. Typically, people who don't know much about feminism connote those in the movement to "man-haters." Harmange explains the necessity of women's distrust of men. She passes on valuable knowledge and conveys that loving oneself could relay solidarity.
Ladies (and gents), please give Harmange's essay a chance. It taught me valuable life lessons, one's that completely changed my outlook on life. I learned that I'm so much more than my biological expectation. I learned that my soul purpose doesn't equate to getting married and birthing children, something that's been ingrained in me since childhood. This novel taught me why I need to love myself.
My rating: 10/10
6. Sometimes I Lie by Alice Feeney
Yes, the third Feeney novel I read this year and thankfully, not my last. After suffering significant physical damage caused by a horrific accident, Amber Reynolds lies in a coma. Although no one else can hear her, she can hear them. She doesn't remember who holds responsibility for her injuries, but she begins to suspect the people who come in and out of her hospital room. We travel through different periods of Amber's life: her childhood, the events leading up to the accident and the present. Like Feeney's other novels, you'll never know what's going to happen next. You can predict all you want, but you'll never guess the truth. And the truth here… well… jaw-dropping. You won't get any spoilers from me, sorry!
My rating: 10/10
7. Behind Closed Doors by B.A. Paris
Don't believe what you see because what you see isn't always the reality. The story describes Jack and Grace, the seemingly perfect couple. Not the "oh, look at that couple, they're too cute" type of perfect. They display perfection to the point where it's almost sinister. Their inseparable nature sets off red flags. Grace rarely goes anywhere or speaks to anyone without Jack.
Trigger warning: the novel displays many cases of emotional and physical abuse. The ending, though…. Absolutely delicious.
I'm not going to lie; reading this book also put me in a very somber mood. My recovery process consisted of long dips in Aruba's bright blue ocean and an ice-cold piña colada (the perfect vacation read, right?)
My rating: 10/10
8. The Maidens by Alex Michaelides
I heard mixed reviews about Michaelides's most recent novel compared to its predecessor, "The Silent Patient." In my opinion, this novel was just as good. Picture this; the therapist Mariana Andros mourns the loss of her husband. During her period of mourning and managing group therapy sessions, the police find her niece's best friend dead. When she visits her niece, Zoe, at her college campus, she meets Professor Edward Fosca and immediately suspects his involvement with the murder. She becomes obsessed with Fosca, adamant that he's the killer. The only way to find out: give the novel a read. You won't regret it.
My rating: 10/10
9. A Head Full of Ghosts by Paul Tremblay
Usually, I enjoy reading during the night, with the lights off and a dim-lit candle to guide my eyes. Unfortunately, I made the mistake of reading before hitting the pillow, ensuring a full slumber filled with nightmares. This book gave me the CREEPS (in all the best ways). Bestselling writer Rachel Neville interviews Merry Barrett of the hit reality series "The Possession." Merry reflects on her traumatic, televised childhood.  She tries to conjure her memories from behind the scenes. The Barrett family struggled financially and after he loses his job, Mr. Barrett becomes a religious fundamentalist. Merry's sister, Marjorie, suffered from schizophrenia, but her father believed differently. He consults with a priest, Father Wanderly, in hopes of organizing an exorcism, as he and Mr. Barrett think a hellish demon possessed her. Tremblay's novel dives into mental illness, familial struggles and the results of media influence on a family dynamic. His writing, in all honestly, scared the living daylights out of me (and I can't say there's a lot out there that scares me).
My rating: 10/10
10. Rock, Paper, Scissors by Alice Feeney
Finally, on September 4, I realized grad school would begin but one week later. My fifth and final year at St. John's University quickly approached and I knew I needed to squeeze in one more read before the semester full of hefty work. Thanks to my favorite subscription, Book of the Month, I received Alice Feeney's newest release, "Rock, Paper, Scissors," early. The book took me two days to read. Two. Days.
Mr. and Mrs. Wright take a vacation in hopes of saving their marriage while it stands on its last legs. Adam lives with prosopagnosia, or face blindness, so he can't distinguish the faces of the people in his life. He prioritizes his work as a screenwriter, which angers his wife, who wants a normal relationship. When the two arrive at the remodeled church in Scotland, strange occurrences begin to transpire and years of secrets become unveiled.
For my master's thesis, I'm focusing on the nineteenth-century gothic novel. To me, this novel significantly stood out from her others because it contained gothic tropes concerning the setting. The atmosphere of the Scottish church and the encasing snow reminded me of the gothic sublime. Henry Winter's character haunts every corner and you know that the main characters hold vital secrets about each other. Adam Wright's ceaseless pursuit of notoriety mirrors the consequences of the quest for knowledge often embodied through a gothic protagonist. This might be Feeney's best yet.
My Rating: 1000/10 (sorry, not sorry)
 Other good horror reads I came across this summer that you should try out: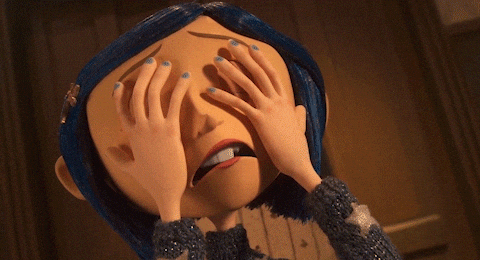 When No One Is Watching, by Alice Cooper (approaches the gentrification of a community in Brooklyn and the racism induced by this, very "Get Out" type vibes).
An Unwanted Guest, by Shari Lapena (Agatha Christie fans, please read).
The Lost Village, by Camilla Sten (the classic "low budget film crew visits a haunted town where all the inhabitants once disappeared" horror).
Coraline, by Neil Gaiman (yes, I know you watched the movie. Now read the book! The differences between the two will surprise you).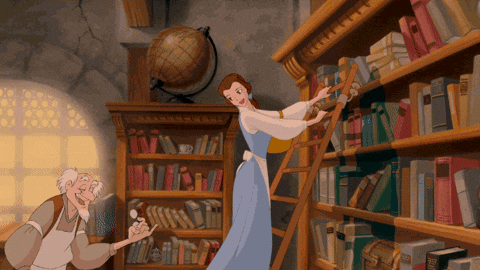 Due to my reading addiction, I purchased way more novels than I could handle in a short amount of time. I overindulged in psychological thrillers and left feminism on the backburner. Yes, I'm the worst. Some of the literature I purchased included Hood Feminism by Mikki Kendall, Eloquent Rage: A Black Feminist Discovers Her Superpower by Brittney Cooper and The Feminine Mystique by Betty Friedan.
I'm looking forward to reading these pieces soon, but until then, sit tight; my next book review may come sooner than you think!