Let me guess — you finished the running list of TV shows to binge-watch you keep stored in your phone's notes? Need a reminder of shows worth rewatching? With everyone quarantining, there's no better time to get caught up on the best new and old shows the streaming world holds. Where should you start?
Look no further than these 50 shows to watch on platforms like Netflix, Hulu, and Disney+.
1. "Never Have I Ever"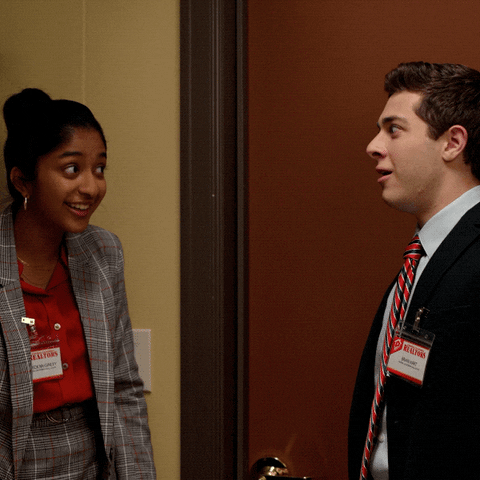 I usually try to stay away from anything cringey, but the cringe-factor in "Never Have I Ever" just hits different. "The show is basically your typical teen navigating through a high school storyline," said Florida International University student Domenica Roldan. "It's cute and in a way lighthearted. It takes you back to your teen years and makes you feel nostalgic about your funny high school drama that we used to secretly love. At the same time, it touches on more serious topics like loss, grief and insecurity." Are you on team Paxton or team Ben? Watch "Never Have I Ever" to find out.
2. "Elite"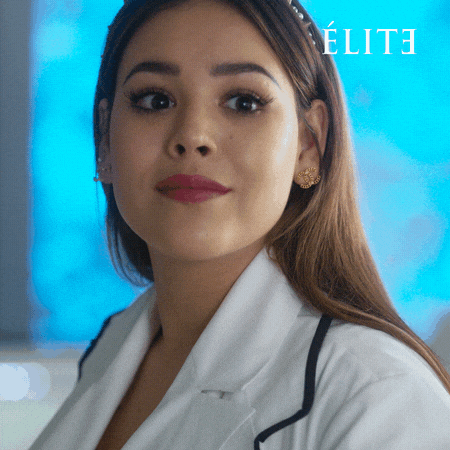 Imagine Gossip Girl but add in even more rich kid drama and murder. "Elite," the latest internet craze, gives you the bad b*tch vibes you need to get through quarantine. I highly recommend watching the show in its original Spanish if you understand the language (don't worry though, Netflix provides audio and captions in tons of languages); it makes the experience so much better. Grab some popcorn and sit back for the onslaught of never-ending surprises.
3. "Criminal Minds"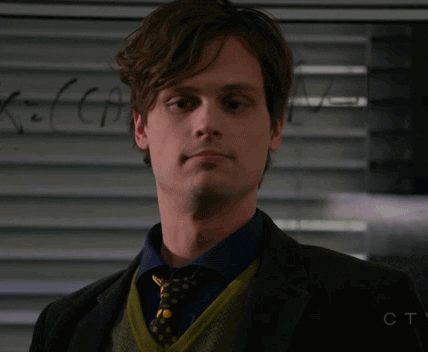 Pretty much every living breathing person agrees that "Criminal Minds" aired to give us an example of top-tier television. For the handful of you that don't already know, the show follows an elite FBI squad in the behavioral analysis unit as they analyze the worst of the worst criminals and catch serial killers. If you need more convincing, Shemar Moore and Matthew Gray Gubler frontline the cast.
4. "Money Heist"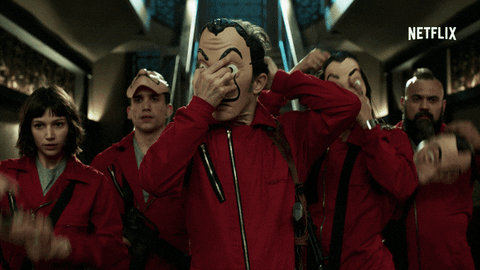 If you haven't gotten around to watching "Money Heist," then consider this a sign that you must. "I'm not really the type of person who watches a lot of shows but 'Money Heist' is an exception because of how good and captivating it is," Roldan said. "It has endless plot twists that keep you on your feet and surprisingly good acting. It's almost impossible not to binge the whole thing once you've started." "Money Heist" makes the perfect crime drama for both avid watchers and newbies to the genre.
5. "That 70's Show"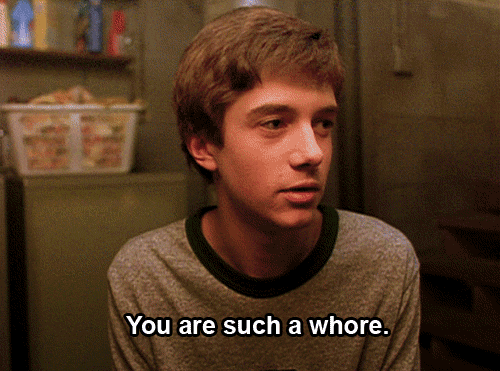 Need a TV series good for the whole family? Then rewatch "That 70's Show" on Netflix. The show that gave us Ashton Kutcher and Mila Kunis lives on and everyone should watch it more than once. "It's one of the greatest sitcoms on the planet and it's great to watch with your family and just have a good laugh. I enjoyed it watching it more the second time now that I'm in bed most of the time snacking and doing nothing," said Florida International University biology student Celina Montero. The show centers around six friends discovering themselves in a fictional Wisconsin town in the 1970s. Do yourself a favor and relish in eight seasons of pure comedic genius.
6. "Nailed It!"
Does the Food Network usually take up most of your time? For an outstanding baking show, you can binge, check out "Nailed It!", another banger Netflix original. "I love 'Nailed It.' I binged the whole first season when it came out and every one since," said recent UCLA graduate Miranda Stokley. "It gives me ideas on things to bake, while also making me feel a lot better about my baking skills. It is the funniest cooking/baking show out there." Release your inner chef and take Nicole Byers' advice while you bake during your newly found spare time.
7. "All American"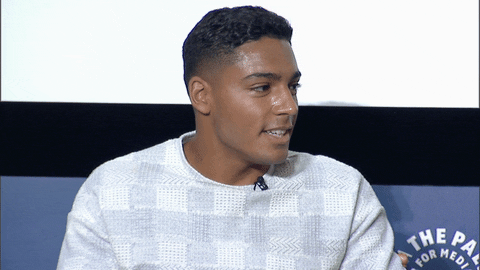 The CW brought us another amazing sports teen show (I really miss "One Tree Hill") with "All American." Watch as two conflicting families' worlds collide as Spencer James decides what direction his football career will take. With two seasons under its belt and a third on the way, the drama and eye-candy make it easy to see why this show became a quick hit.
8. "Grey's Anatomy"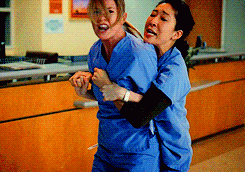 Thank God it's Thursday. The only reason this medical drama has been running for as long as it has is because it's just that good. Throughout the show, you'll learn about the power dynamic within hospitals and watch the surgical interns grow up to become chiefs at Seattle Grace. From steamy sex scenes to tackling relevant political issues, "Grey's Anatomy" needs to be on your watch or watch list.
9. "Outer Banks"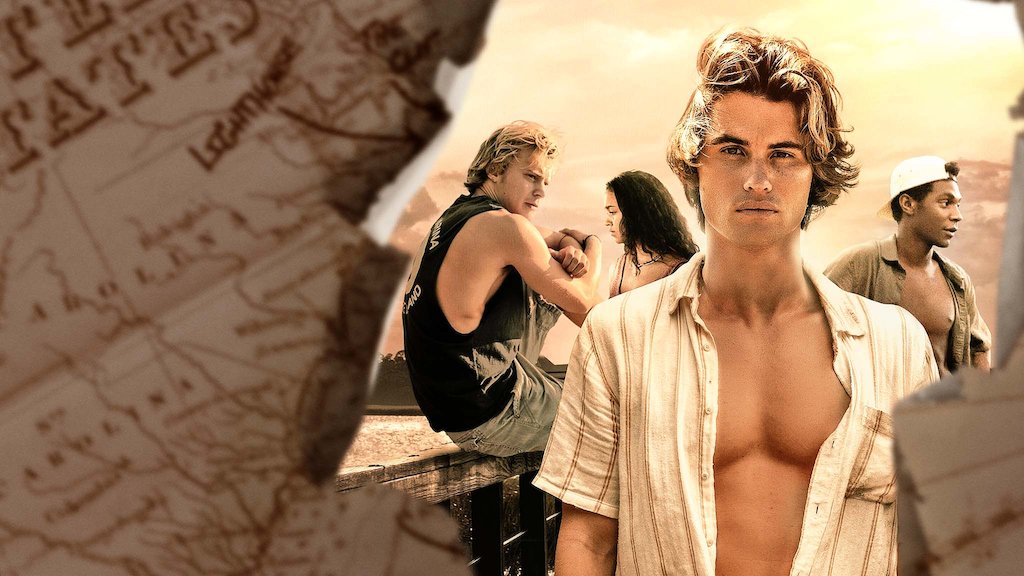 For a show good enough to stop David Dobrik in his tracks, check out Netflix's original "Outer Banks." This action-mystery-teen drama hybrid tracks a group of teenagers investigating the disappearance of one of their fathers. Imagine a modern version "The Goonies" but with a nautical twist. Expect some run-ins with local authorities and surprising twists and turns as you binge-watch during quarantine.
10. "Breaking Bad"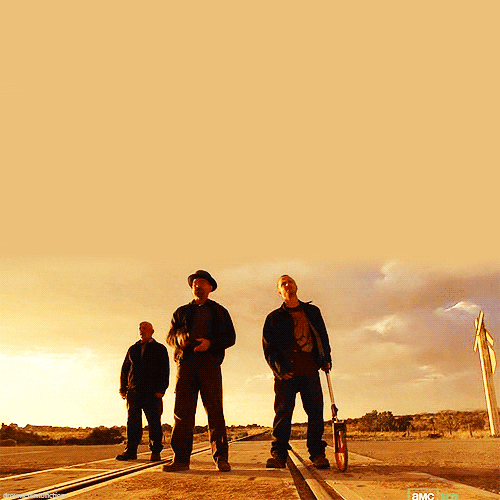 Six seasons worth of pure crime drama TV gold? Sign me up. "Breaking Bad" won two Golden Globes for a reason; the story takes you on a high school teacher, Walter White's, incredibly unexpected journey into the drug market. Also, get a glimpse into how his pregnant wife and teenage kid deal with a sudden change of pace. I won't give too much more away but you definitely need to watch this one with your friends over Zoom.
11. "The Vampire Diaries"
After having watched this show for the fifth time, I can say with confidence that being a vampire is still badass. While Ian Somerhalder and Nina Dobrev weren't end game material, their on-screen characters make anyone want to fall in love. Aside from that, the show's dramatic plot keeps you asking for more from the pilot episode to the tear-jerking series finale. If you want more (and you will), watch "The Originals" and "Legacies," two spin-offs also on Netflix.
12. "Too Hot to Handle"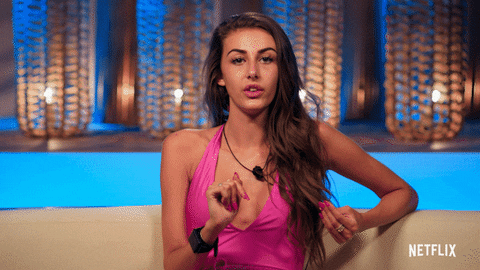 Need some mindless reality TV? "Too Hot to Handle" will satisfy your tropical vacation needs. "I watched 'Too Hot to Handle' and it's a perfect binge because it's reality TV and drama, perfect for us college students after a super stressful semester," Montero said. "It was crazy and I enjoyed every second of it. It has me at the edge of my seat most of the time." Taking place in Mexico, the show follows single people as they try to remain celibate. After turning in an essay or as you cook dinner, turn on "Too Hot to Handle" to decompress.
13. "Gossip Girl"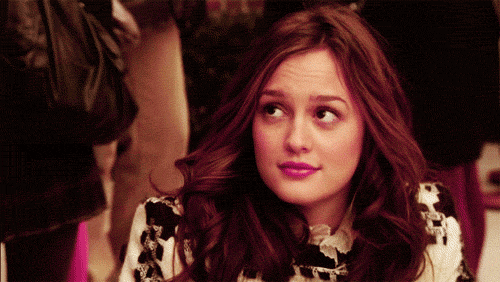 Manhattan's rich kid drama never gets boring, and neither does "Gossip Girl." Consider this a sign to rewatch the legendary series starring Blake Lively, Leighton Meester and Penn Badgley, among other amazing stars (plus Kristen Bell voices the narrator). Sit back with a glass of champagne as you find out who caused the spread of everyone's rumors. Xoxo, Gossip Girl.
14. "New Girl"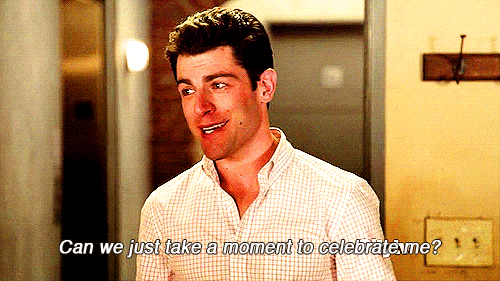 Light-hearted rom-coms soothe the soul in a way that no other genre can achieve. "New Girl" starring Zooey Deschanel takes you on her character's journey post-messy breakup alongside her new roommates (all strange men with no real direction in life). Watch people fall in love, play weird drinking games, and yell at each other way too much in this cheesy sitcom.
15. "Peaky Blinders"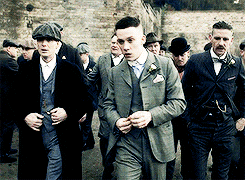 You never really know you need a British crime drama in your life until you watch one for the first time. "Peaky Blinders" takes place after World War I and puts you on a journey of despair and pursuit of happiness all in one go. "I'm watching 'Peaky Blinders' not only because of the accents but also because it's really exciting. I'm always on the edge of my seat when watching it," said Ohio State University rising freshman Isabel Jaen. Binge-watch all five seasons for time well spent.
16. "Gilmore Girls"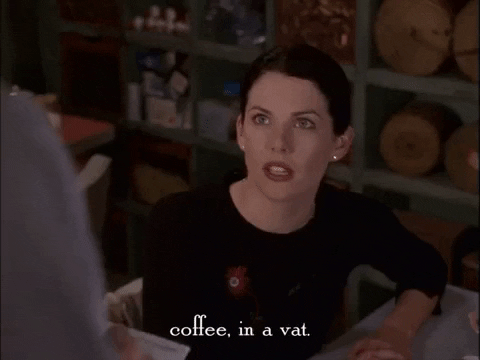 Calling all caffeine addicts, trust fund babies and resident grocery shop baggers. If those don't sound familiar to you, then you need to turn on "Gilmore Girls" and educate yourself. Embark on a small town journey with Rory Gilmore and her mother Lorelai. This wholesome show will leave you in happy tears for days.
17. "Hollywood"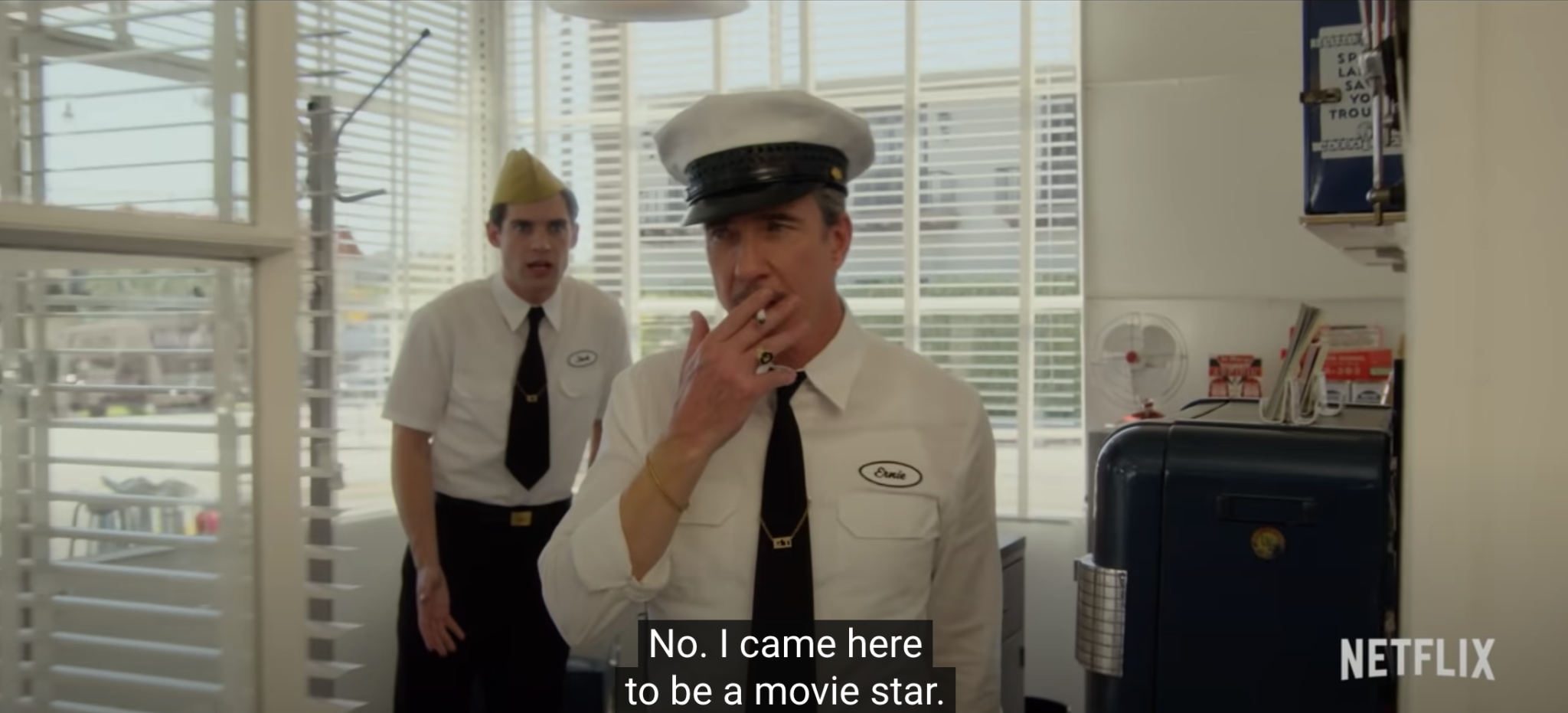 For a short and sweet mini-series to take your mind off the stress that comes with working hard, watch "Hollywood." The seven episodes follow a group of aspiring actors and filmmakers post-World War II as they try to become the next group of Hollywood stars. For insight into what the industry looked like in the Golden Age of Hollywood, give this show a shot.
18. "Unorthodox"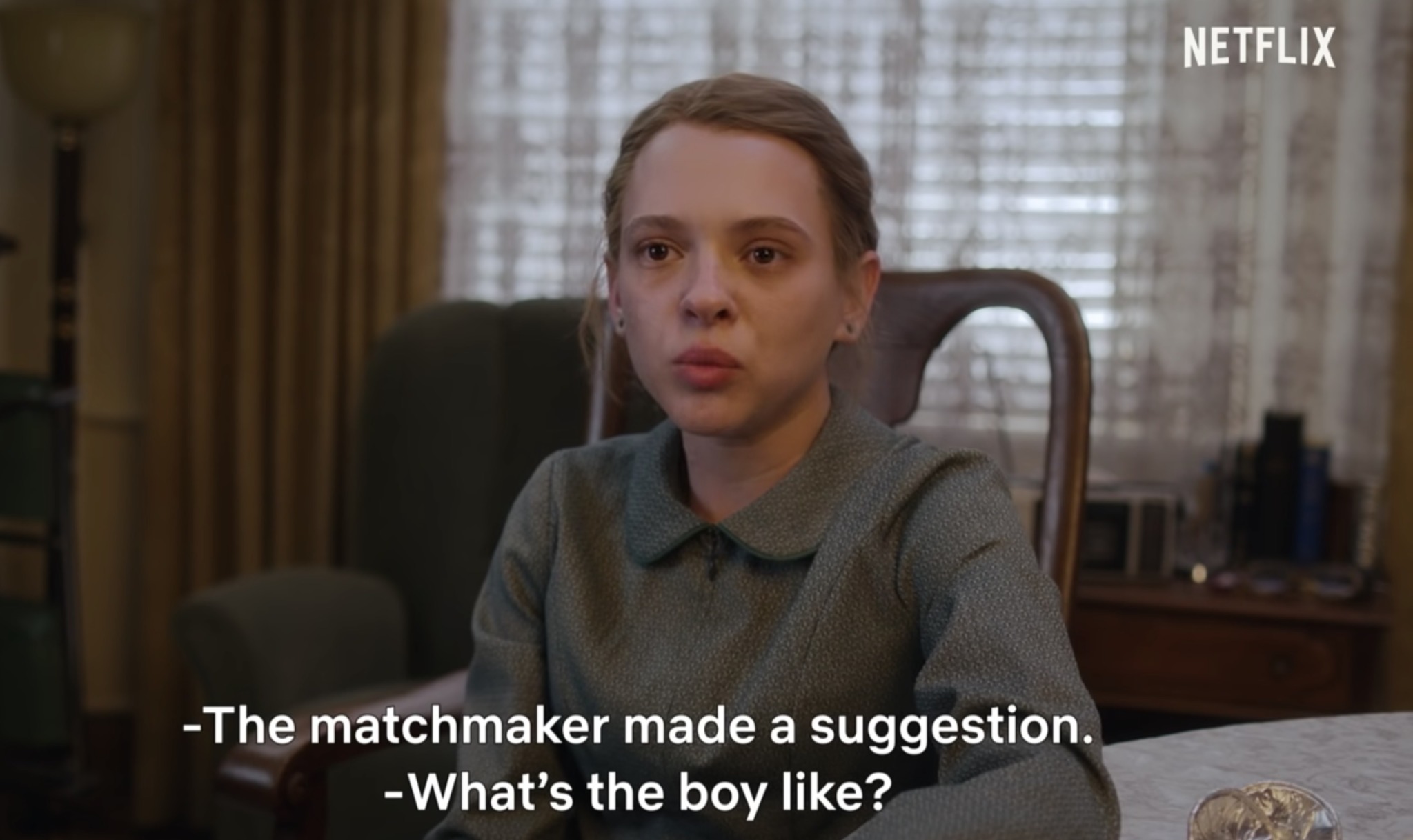 The show follows Esther, a Jewish girl forced into an arranged marriage, as she flees her oppressive life in Brooklyn to find freedom in Berlin. The German-American drama gives you a glimpse into a 19-year-old girl's life as she combats issues that many of us wouldn't know otherwise. For a thought-provoking mini-series, give "Unorthodox" a try.
19. "Atypical"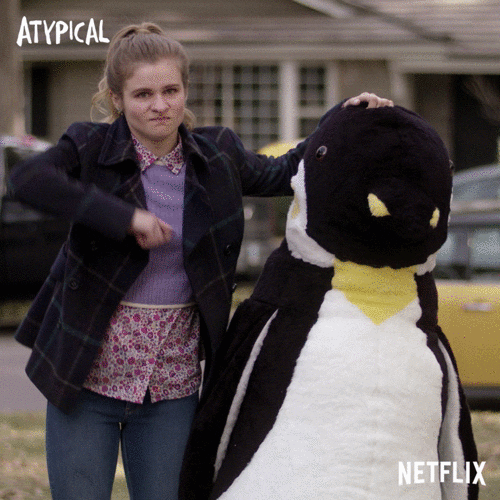 For a heartfelt comedy that also serves as an educational PSA, watch "Atypical". The show follows Sam, a teen on the autism spectrum, as he deals with your everyday teenage boy dilemmas (primarily getting a girlfriend). For a far too short-lived series (the fourth and final season is set to premiere soon), "Atypical" does wonders for everyone's sensitive side.
20. "Avatar: The Last Airbender"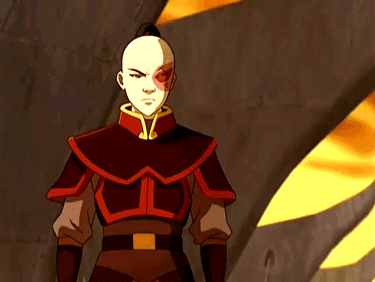 A list without a quality Nickelodeon animated series just isn't complete. Thankfully, Netflix put "Avatar: The Last Airbender" on its catalog as of a few days ago so now we all get to relish in one of our childhood favorites. It's time to watch these best friends travel around in an attempt to save the world. Now the question remains: Which element nation do you belong to?
21. "Schitt's Creek"
"Schitt's Creek" follows the Rose family as their sudden loss of wealth forces them to move to a small town they bought–wait for it–as a joke. "All the characters in 'Schitt's Creek' just give me life. The episodes are short enough for a study break but long enough to make my stomach hurt from all the laughing," said San Francisco State University nursing student Mimi Reyer. For never-ending laughter, make sure the Canadian sitcom makes your shows to binge watch during quarantine list.
22. "Dance Moms"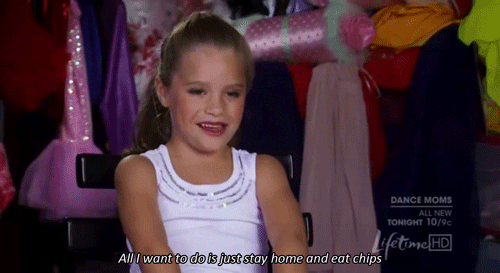 I would personally like to thank Abby Lee Miller for bringing the world the Ziegler sisters and JoJo Siwa all in one fell swoop. For even more drama than a TMZ article, watch "Dance Moms," the renowned dance reality show that focuses more on deranged moms than their ultra-talented daughters.
23. "Law & Order: Special Victims Unit"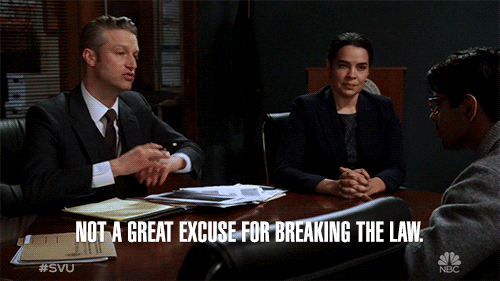 To really binge-watch something for weeks on end, add "Law & Order: Special Victims Unit"–SVU to fans–to keep you preoccupied. The subplots really make for good television and you grow attached to most, if not all, of the detectives in the NYPD. After a few episodes, you'll want to change your major to criminology and pursue a career as a detective.
24. "The Big Bang Theory"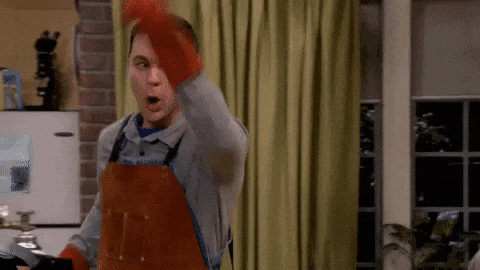 Missing your friends? Join the gang on "The Big Bang Theory" and consider yourself a part of their strange family. Set in Pasadena, the show's 12 seasons bring laughter to even the coldest of hearts. Watch it with your parents and siblings after a long day of quarantine madness.
25. "High Fidelity"
Everyone needs a solid Hulu original rom-com on their binge-watch during quarantine list. "High Fidelity" joins together the perfect rom-com with a musically influenced storyline to hook in every type of TV viewer. Watch the main character try and get over her ex (been there, done that) as she reminisces along to current music. This dramedy will instantly pull you in, and the soundtrack is a plus.
26. "Community"
Personally, I approve of anything involving Donald Glover (or Childish Gambino), but this show beats all of his other work. Dive into the story of an ex-lawyer forced to go back to school and join a study group to turn his life around. "It kind of just makes fun of everything from race to religion to sexuality and no one is offended by it. It's chill and nice to watch something that no one takes seriously," Montero said. Virtually grab some friends and prepare yourselves for tons of hilarious and quotable moments in this original series.
27. "Pen15"
Cringey middle school content makes everyone feel better about what point in their life they're stuck in. Watch Maya Erskine and Anna Konkle play younger versions of themselves in 2000 and re-experience everything that went wrong and right. Binging "Pen15" feels as if you decided to read your old diary.
28. "Little Fires Everywhere"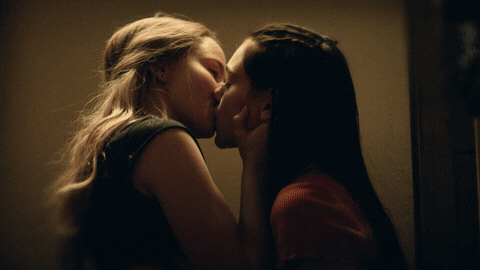 Kerry Washington and Reese Witherspoon take on "Little Fires Everywhere" as two mothers who struggle with their current lives. While their characters live polar opposite lives, the show wouldn't go on if their fates didn't lead them to each other. "The show raises such a complex conversation about race, socioeconomic status and parenthood. It really goes into how people can be blind to their privilege," said Santa Monica College Student student Marta D'Ocon. Don't let this drama pass you by and start watching now.
29. "Family Guy"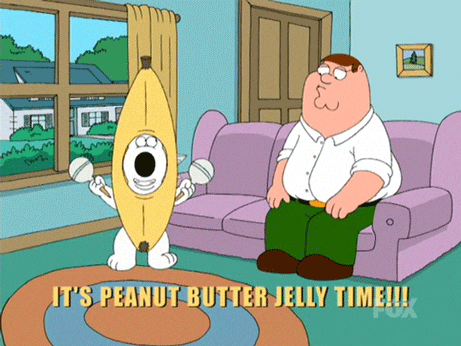 Everyone and their mom knows what to expect from "Family Guy," but I bet you can't say that you watched the whole thing consecutively. Seventeen seasons of twisted and politically incorrect comedy will surely keep you entertained during this weird time. Take a seat and try to decide which messed up character you relate to most from this iconic series.
30. "The Simpsons"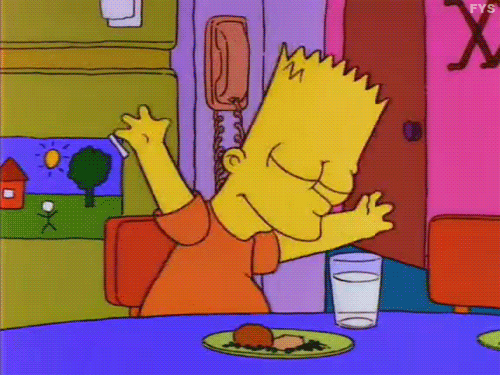 For a show older than Taylor Swift, "The Simpsons" sure knows how to keep up with the times. Known for its creepy ability to predict the future and satirizes the working-class family life, this show knows how to lure you in. Maybe don't try watching all 30 seasons at once (you might actually become Homer Simpson), but definitely binge-watch a few seasons at a time between other shows on this list.
31. "High School Musical: The Musical: The Series"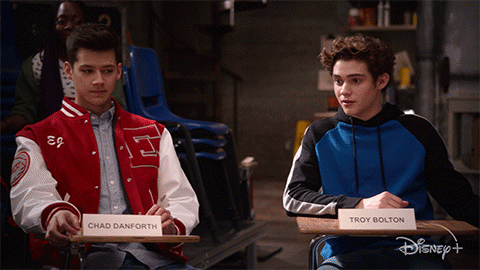 After you watch the "High School Musical" trilogy on Disney+, watch the first season of the spin-off series. While I was unsure of whether I'd like something HSM related sans Zac Efron, Joshua Bassett (the Troy equivalent) stole my heart and he'll surely do the same to you. Check it out for cringey moments, incredible music and an exciting love triangle.
32. "Hannah Montana"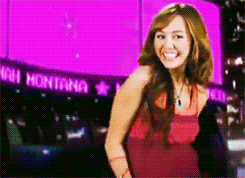 Arguably the best Disney Channel show to ever air, "Hannah Montana" needs a spot on your quarantine shows to binge watch list. For 98 episodes of pure teen pop sensation Miley Cyrus and her alter ego, hop on the Disney+ train. If you need more, watch "Hannah Montana: The Movie" too.
33. "The Suite Life of Zack and Cody"
If you miss Cole Sprouse pre-Riverdale and his twin brother Dylan, throw it back to the 2000s and rewatch "The Suite Life of Zack and Cody" (and maybe even "Suite Life on Deck"). Not many can say they lived the majority of their childhood in a hotel. Look out for cameos of some of your favorite stars like Vanessa Hudgens, Selena Gomez and Victoria Justice.
34. "Lizzie McGuire"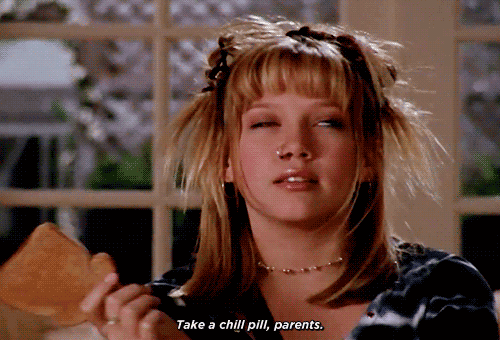 Hilary Duff and her cartoon alter ego made my childhood 100 times better. Shoutout Disney Channel for always producing quality shows like "Lizzie McGuire." Follow Lizzie as she traverses middle school and high school relationships. And remember, this is what dreams are made of.
35. "The Mandalorian" To all the Star Wars junkies, "The Mandalorian" got crossed off when it first premiered. As someone who doesn't eat, sleep and breathe Star Wars, this series still made my personal list. In only eight episodes, "The Mandalorian" follows the newest warrior after the fall of the Empire. Sit down to binge the whole thing on a Saturday afternoon and fall in love with baby Yoda.
36. "Kickin' It"
"Kickin' It" stands as one of the most underrated Disney XD shows to ever exist and the time for that ends now. Despite it being a tacky kids' show, it brings you nostalgia even if you didn't watch it as a child. "I think 'Kickin' It' is a great show because it not only teaches the importance of the Wasabi Code through the Wasabi Warriors, but it also taught me karate," said University of Florida student Sofia Alfonso. "Overall, I love shows that take me back to simpler times so rewatching it really made quarantine a little bit more bearable." See some of your favorite Disney stars like Leo Howard and Jason Earles master karate from the comfort of your home.
37. "Agent Carter"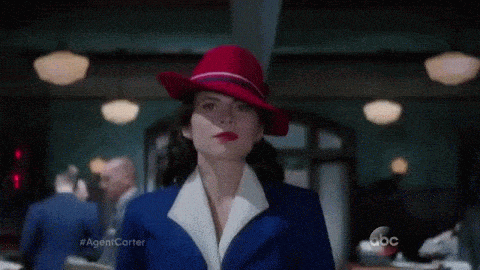 Need something longer than a movie to fill up the Marvel shaped hole in your heart? Two seasons of "Agent Carter" should do the trick. Follow Peggy Carter, Captain America's sweetheart from the Marvel Cinematic Universe, back in the 1940s.
38. "Avenue 5"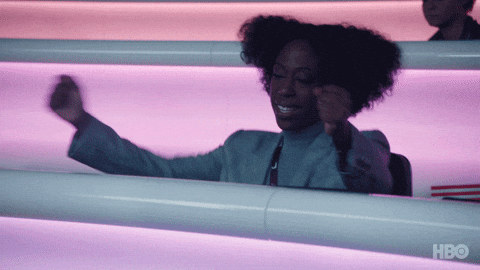 For the science fiction fans out there, "Avenue 5" follows an intergalactic cruise ship crew as they try to navigate back to safety. The ship's owner, an eccentric billionaire, alongside other characters, makes the show absolutely hilarious; could you expect less from a show produced by the one and only Will Smith? Don't leave off "Avenue 5" from your list this year.
39. "Euphoria"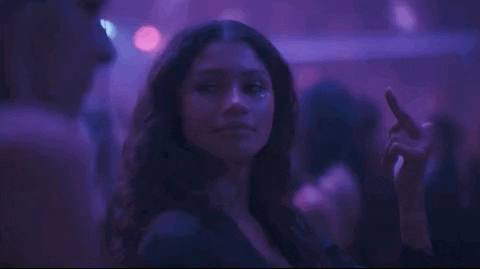 Everything Zendaya touches turns into gold. From the makeup looks to the strong themes to the unbelievably great acting, everything about "Euphoria" makes it a ridiculously good show. "I loved the visuals and how they portrayed everything as accurately as possible. The overall aesthetic including the fashion and cinematography was really well done," Roldan said. Dig into your wallet because "Euphoria" makes subscribing to HBO worth every penny.
40. "Game of Thrones"
Based on George R.R. Martin's book series "A Song of Ice and Fire," "Game of Thrones" made 2019 one of the most memorable years in TV history. The fantasy show ran for eight seasons and depicted a deadly fight between two families. The intricate storytelling, complex characters and dark themes set it apart from most shows nowadays.
41. "Sex and the City"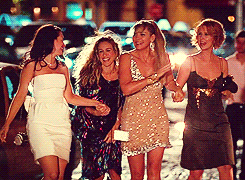 Sometimes you just need a good romance and a box of tissues to get you through a tough time. "Sex and the City" follows Sarah Jessica Parker's character as she lives her life and gets her heart broken in the glamorous city of New York. Whether you never watched it because it aired before the streaming world came to light or because you simply forgot about it, stop wasting time and turn on the TV.
42. "Big Little Lies"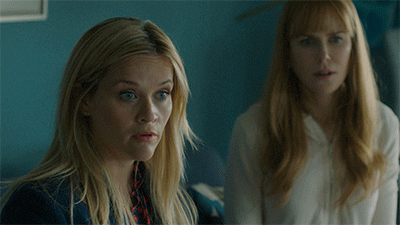 Starring Nicole Kidman, Shailene Woodley and Reese Witherspoon, "Big Little Lies" takes the murder mystery and mischief of Liane Moriarty's best-selling book to the TV screen. The show delves into the rich wives, cheating husbands and gossiping community of a beachfront town in California. From marriage to sex to parenting, the show really goes into every bit of detail of the fake life of a socialite.
43. Tom Clancy's Jack Ryan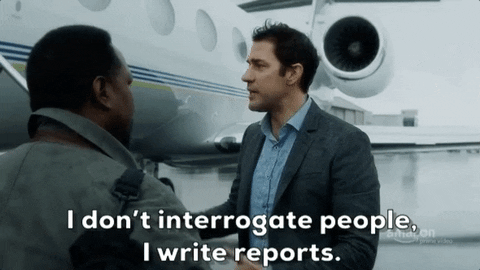 In this house, we stan John Krasinki. Jack Ryan, a former U.S. marine, took the big screen multiple times before it was picked up for a series starring Jim from "The Office." The show centers around Jack in his new role as an up-and-coming CIA analyst thrown into his first dangerous assignment. For an action-packed series, watch "Tom Clancy's Jack Ryan" on Amazon Prime after you impulsively order another package.
44. "Lost"
Running for six seasons, "Lost" follows the survivors of Oceanic Flight 815 after they crash on a mysterious island. The drama brings in supernatural and science fiction elements such as threatening creatures and science experiments for a complex tale. You won't want to put the remote down while watching this one.
45. "Upload"
Need something to keep on in the background as you attempt productivity? Turn on "Upload," a science fiction comedy satire set in the 2030s. The show follows Nathan as his consciousness gets uploaded after his death to keep him alive (sort of). This interesting concept lends itself to some good old fashioned passive TV time as you run errands around the house.
46. "Making the Cut"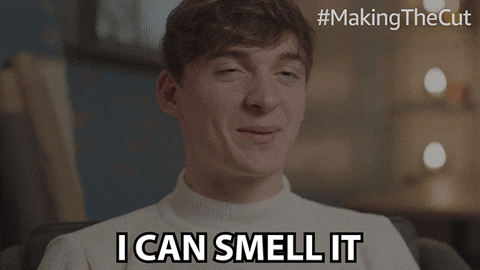 Think of "Making the Cut" like "Shark Tank" but for fashion designers. In this reality competition show, Heidi Klum and Tim Gunn host 12 designers as they face off in fashion-related challenges. "'Making the Cut' helps me get out of my creativity rut and inspires me to think of new styles and designs," said Jessica Mastrogiorgio, recent graduate from the Fashion Institute of Design & Merchandising. Even if you don't study fashion, this show will keep you busy.
47. "Defending Jacob"
Whether you love Chris Evans or crime dramas, Apple's original "Defending Jacob" makes paying for another streaming service well worth it. The show tugs at your heartstrings with a family-centered plot and makes you question your morals just like every great show does.
48. "The Morning Show"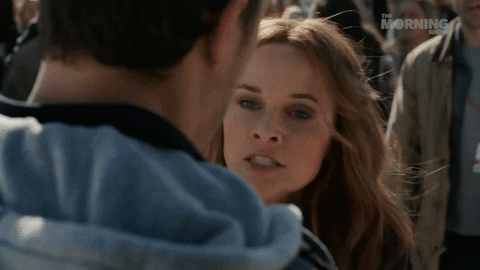 Maybe the inner workings of morning TV never cross your mind, but I guarantee Jennifer Aniston, Steve Carrell and Reese Witherspoon.do. "I really liked 'The Morning Show' because it shows the complexity of the 'Me Too' movement. It really shows both sides of conflicts regarding sexual harassment; how it's never really been a black and white issue and how there needs to be a bigger conversation about it," D'Ocon said. Clearly, Apple knows how to make quality (Golden Globe-nominated) shows.
49. "Trying"
Need a heartwarming comedy to cure your quarantine blues? "Trying" takes you on the journey of a couple trying to adopt a child. This classic American-British rom-com won't disappoint you. I promise.
50. "Dickinson"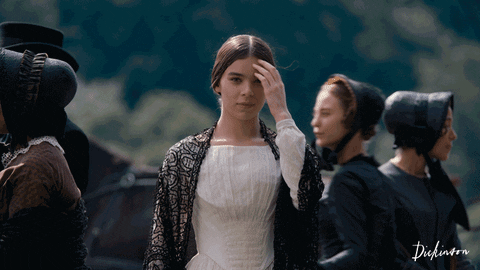 Calling all English majors that have run out of books to read after weeks of social distancing. "Dickinson" stars pop-sensation Hailee Steinfeld and illustrates the life of 19th-century poet Emily Dickinson. If historically based shows tickle your fancy, give this one a go.