Semesters in 2020 don't count, right? Well, now that it's coming to an end, it's time to celebrate by breaking out some of your favorite nostalgic books this winter break. It used to feel so easy to breeze through a few books a week— and maybe it can again. These books from your childhood will get you back in a calm mindset, and the new ones 2020 has to offer you can inspire new hope into your creativity.
Twelve of your favorite books are waiting for you.
1. The Chronicles of Narnia by C.S. Lewis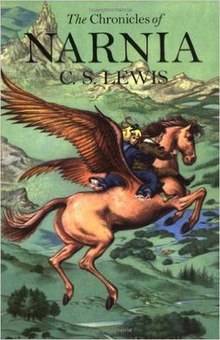 You can't think of Narnia without thinking of a long winter, right? (A place I would not mind being transported to this winter…). The movies consumed all of our childhoods, so it's time to get back into this pentalogy series. Starting with The Magician's Nephew and ending off at The Last Battle, return to Narnia and all the magic and creatures it offers.
With more than just the Pevensie children from the 2005 movie, the series goes deeper into the world of Narnia with characters like Professor Digory Kirke, and even more dwarves and princes.
"I really loved the sibling's dynamics because they felt real… the idea of a child realizing their mistake and fixing it just made me really happy instead of the 'he's evil' thing that happens a lot in novels," St. John's University junior Samantha Haynia said. "I also really liked [that it] showed a very healthy child-adult dynamic."
Delve into these nostalgic books that'll let you experience this children's fantasy world in a whole new way. And we all need a little magic this break.
2. Alice's Adventures in Wonderland & Through the Looking Glass by Lewis Carroll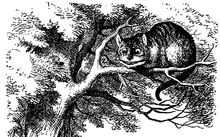 Down the rabbit hole! Lewis Carroll's Wonderland world is way wackier than any of the movies can portray. Underrated character: the Gnat who really likes hearing jokes. When it tells a joke and wishes Alice had said it instead, the Gnat actually cries… mood. BUT, there's way more that these books offer, like fresh eyes into our adulthoods!
Now that we know rationality and reality, it's time to perceive the absolutely incomprehensible Wonderland all over again. If you need a great way to revisit childhood and want to experience some truly interesting illustrations, the Wonderland series is a must-read.
3. A Series of Unfortunate Events by Lemony Snicket

I can't count the amount of words that these books taught me. They also touch upon topics like death, in a much deeper way than necessary for a seven year old. That doesn't mean it wasn't— and still remains— one of the most entertaining series ever. As college students now, we can appreciate the ironic and overly dark humor way more than we did as kids.
The narration is engaging and humorous enough to keep you going, and the story will keep you in your seat for hours and hours trying to take it all in. Orphans, murders, adventures and mystery mix to make a great batch of nostalgic books… right?
4. Cemetery Boys by Aiden Thomas
Check out a new release that's one bound to be a favorite among readers. Follow a trans boy's journey to prove he is really a brujo—or male warlock—after being rejected by his family. To do this, he and his cousin accidentally raise a dead boy from school… oops. It's a story that takes elements from all different genres, so there is something for everyone to enjoy. It'll spark the interest of your childhood while still appealing to your young adulthood—I mean, romance, mystery, and ghosts? It has it all.
5. Eragon by Christopher Paolini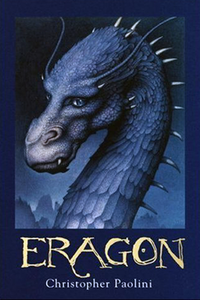 When I found out Christopher Paolini published this book at 16, it 1) gave me a wild amount of hope for writing, and 2) surprised me that a teenager can write a whole tetralogy. And come on, we all wanted a dragon. This break, let's revisit the bond between a rider and its dragon in these classic fantasy and nostalgic books full of evil, elves and magic. This novel is a great way to get your mind into a youthful mindset with the voice of a teenage author himself, and it will probably give you a whole new perspective on writing styles too.
6. The Outsiders by S.E. Hinton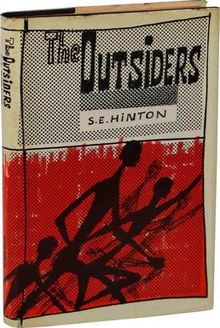 Okay, this is for the ones who want to squeeze a good cry into winter break. In the 1960s, a young greaser deals with the clashing of disparate socioeconomic circles, and he's named Ponyboy (that's really his name).
"We read it in 7th grade and I think the reason why I loved it so much is that the whole class really got into it and made it such a fun experience to read together… It's still something me and my friends from elementary school talk about today," St. John's University senior Jaqueline Lepore said. "If I reread now, I think I would approach it from a totally different perspective, especially with the experience I've gained through the major."
The novel is coming-of-age, it's tragic and—especially during quarantine— it just makes you want to hug your friends.
7. Not So Pure and Simple by Lamar Giles
Another new release, and this one is way more than the average guy-pursues-girl romance. When Del follows his longtime crush Kiera into a Purity Pledge group at a camp, he faces more challenges than he expected. The book hits all the marks on a classic romance, but builds more on topics like toxic masculinity and sexuality. It's just what you would look for in a contemporary book, and it's enjoyable through and through.
8. Percy Jackson Series by Rick Riordan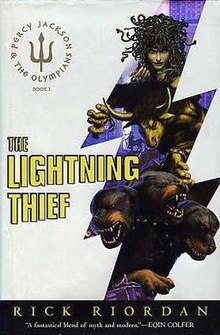 A huge universe, and worth every page of it! College students have a whole new understanding of what it's like to grow up, and revisiting coming-of-age stories will help us see little things we might've picked up from books—like Rick Riordan's extraordinary humor.
"It is valuable in the memories it brings back, and the reminder to return to basic values like kindness that people forget sometimes as they get older," Binghamton University junior Patricia Ebrahim said.
This original pentalogy starts with a teenager discovering he is the son of Poseidon, and goes to a camp of other Greek demigods. It makes you want to choose your own god or goddess to identify with— looking at you, Athena— and go along for the long adventure.
9. Dear America Series by Multiple Authors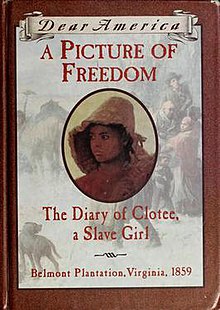 Raise your hand if you remember these more than you remember some elementary school history classes. This series offers a thirty-six book selection, all written as diary entries of young women throughout history. This includes events like the sinking of the Titanic, the U.S. Civil War, the Vietnam War and so much more.
As kids, these books were a great introduction to some topics that went undiscussed in school education—like internment camps and western expansion. College students will know even more about these events, and can look at these books with a new and informed gaze. It was engaging and educational as a kid, and will be endearing to return to now.
10. The Harry Potter Series by JK Rowling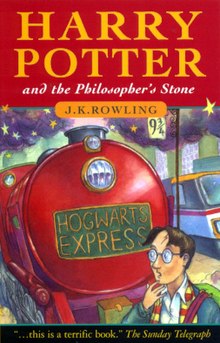 Now that you finished re-watching A Very Potter Musical, maybe it's time to get back to the source. This series really offers it all in your nostalgic books category, and it's just what you'll need this winter as the plot unfolds throughout the seven-book series. With  transcendent themes like friendship, loyalty and bravery, no matter what age you are, you're bound to fall in love with the world all over again. And if you missed your campus this year, Hogwarts will always be there to welcome you home and stay for the holidays.
11. The Princess Bride by William Goldman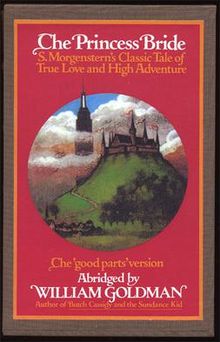 As you wish… The Princess Bride is not only a great movie but one of the great nostalgic books. William Goldman presents the novel like the film adaptation, and creates a frame narrative where he gives you the good parts of the epic romance/adventure. Unlike the movie, it's a little denser, and that's perfect for a college student trying to get a little more enjoyment out of a beloved story. With just enough snarky humor that your childhood self didn't quite pick up on, this just meets all of your requirements for nostalgic books, complete with pirates, swords and love.
12. Little Women by Louisa May Alcott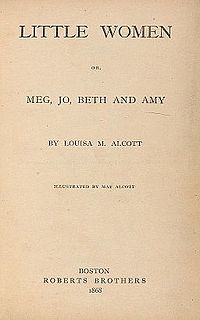 You can find the Christmas season and Christmas scenes all throughout this classic novel. It's great for winter, and even greater for discovering a timeless story of our rebellious protagonist, as well as the relationship she has with her sisters. More than just the winter vibes, Little Women offers a tale of female individuality from an 1800s author's perspective, and even today, it hits home in some of its more tragic scenes. If you're looking for an unforgettable and touching read—you found it.