Simba… remember who you are! Sure, we might all be 18 to 25-year-old college students with jobs and bills to pay, but a little blast from the past reminds us of all the animated films we once loved. Some of us never grew out of this phase and might still rave at any chance we get to enjoy our favorite animated films and characters.
Not going to lie, I think at this point my personality acts as a combination of all my favorite animated characters. But who says that has to be a bad thing? Whether or not you consider yourself an animation nerd, you definitely know someone who does – or you know someone who knows someone so read on to uncover some quality gifts that'll make animation-lovers spiral out of control when they unwrap that gift come Christmas day.
Read on for 10 gifts for animation lovers that'll make their artistic insides melt.
1. Unframed Pop Watercolor Print
Kicking it off with a classic because no animation lover can resist showcasing their intense love for their favorite animations by hanging its artwork on their walls. I bet we all know those people: from the weaboos taping pictures of all their waifus and husbandos to their walls all the way to the Rick and Morty fan hanging up some cool concept art. Whatever wall hanging tendencies they have (no judgment), a watercolor print of your person's favorite animation makes for a unique and beautiful-looking gift.
Made by the brand "Unframed Pop Prints," you can find prints showcasing watercolor art from Avatar, Studio Ghibli, My Hero Academia, Hunter x Hunter and so much more. Pick out your person's favorite animated film or character and gift them a watercolor print they can add to their envied collection.
2. Art of Pixar Book Series
I think we all became Pixar fans the day we saw the opening montage to "Up", when Marlin found Nemo, or when Remy's ratatouille dish impressed Ego. For those who appreciate the process of producing an animated film just as much as the finished work, you know that completing a film takes arduous hours of designing, storyboarding, sketching, research and concept art before animating the film even begins. These "Art of Pixar" books make the perfect gifts for any fan who wants behind the scenes insight into how Pixar develops their masterpieces. Full of sketches, interviews with the production team, original storyboards and so much more, any film buff, student or animator would be on cloud nine after getting this.
"I would love this as a gift because I like to see behind the scenes of how my favorite movies are made, things that were cut out, and how the creative team figures out what to keep and what to get rid of. A book like this would also help me improve in my own artwork," UCLA alum Poleena Bedrosian said.
Since many Art of Pixar books exist, make sure to pick the book of your person's favorite Pixar film. And if you can't decide, the 25-year anniversary edition thankfully has a little bit of everything.
Art of Pixar: $33.99, prices vary within each book
3. Disney's Nine Old Men Flipbooks
In reality, there exists only two kind of people in this world: Disney fans and hardcore Disney fans. Either way, they all fall on the chaotic good spectrum. You know the Disney fans as the ones who make a trip to Disneyland maybe once a year and go to the movies for a new film release. But for the hardcore Disney fans who have been there since the golden age of animation, you might want in on this one. Disney's "Nine Old Men" refer to Disney's nine core animators that made some of your childhood favorites, ranging from Snow White, Sleeping Beauty and all the way to The Great Mouse Detective.
From "squash and stretch," "timing" and "anticipation," these nine animators alone established some of the most important foundations of animation that animators and giant studios still refer to today. The "Nine Old Men" flipbook acts as any animation-lover's bible, a holy grail of each man's original ideas, sketches and exclusive insight on their creative processes. Invest in buying the complete set or pick a favorite animator in order to choose which flipbook you want.
$46.80
4. Your Name Friendship Bracelet
If you've never seen the film Your Name (Kami No Nawa in Japanese), then do you even know love? If you know, you know. Claiming the title as the highest grossing Japanese film of all time, Your Name tells the story of destiny as a high-school boy in Tokyo and high-school girl in the countryside swap bodies and begin to realize how this plays out in the grander scheme of fate.
In it, the film portrays a single red thread to symbolize the "red string of fate," an East Asian myth that claims this string connects two people who are destined to end up together. Enter: this symbolic and beautifully crafted red string bracelet from the film. Whether gifting it to a significant other, best friend or sibling, this heartwarming bracelet holds meaning and thought beyond compare.
$29.00
5. 100 Anime Bucket List Poster by Frank Newell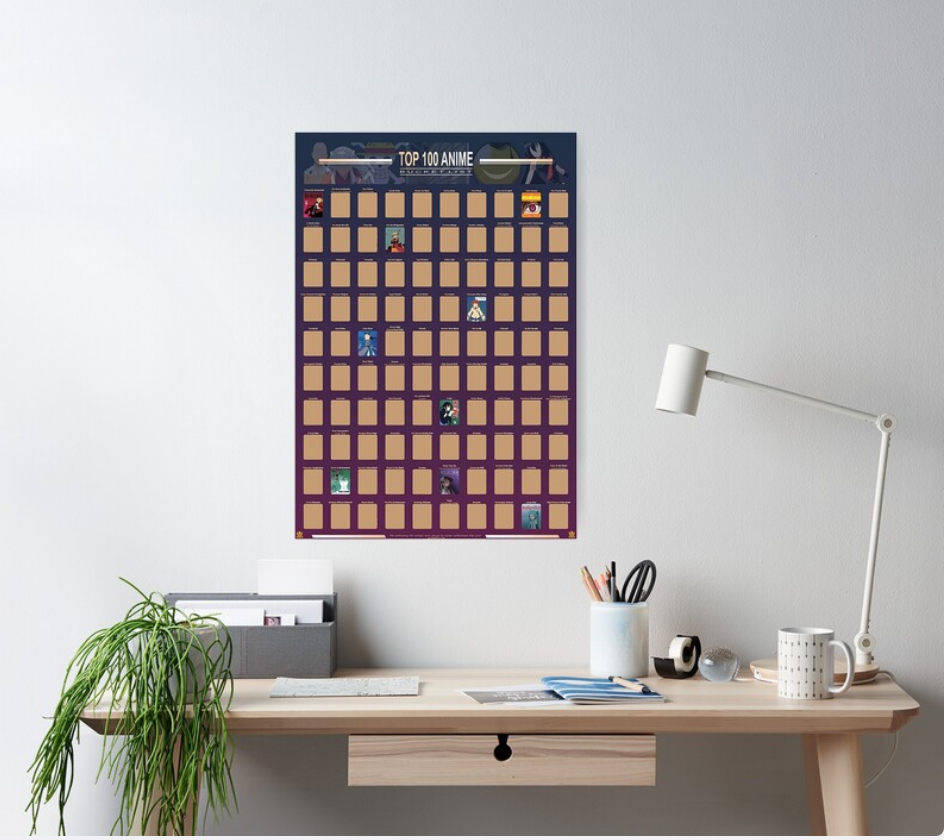 While the U.S' animation industry thrives through and through, we can't forget that the distributors of some of the best animations don't even come from the U.S. Loved the Despicable Me or Secret Life of Pets franchise? That was made at Illumination Macgruff in France. Miss tuning into PBS kids to watch Arthur and The Berenstain Bears when you were younger? That was made by Canadian animation companies.
And let's not forget about all the Japanese animation you inhale on the daily because of their intense storylines, epic soundtracks and invigorating character arcs. If you call yourself an animation lover, you just can't deny that Japanese anime makes up a significant chunk of animation's identity. This bucket list anime scratch-off poster lists all the most iconic and famous Japanese animes that you just can't miss out on.
"I'd personally be interested in this bucket anime list because I've watched a lot of anime but I'm still looking for more anime to watch!!" Amherst College 2020 grad Kassidy Zhang said.
From Naruto, and Full Metal Alchemist to Ouran High School Host Club, this list has it all. Gift it to any anime lover or anime beginner as a way to let them keep track of all their favorite shows and satisfyingly scratch it off once they finish a show.
6. Funko Pop Figurine of their Favorite Animated Character
Like I said, any superfan of any show, book, band or person always finds a way to invest in decorating their room with accents of their favorite things. And funko pop figurines especially, make for a way to flaunt a cute stylized figure of your person's favorite animated characters! Whether you love Disney, Pixar, Cartoon Network shows or literally anything else, Funko Pop figurines really do it well. After buying your figurine, display it proudly in your room, on a bookshelf or at your work office to make your spaces more "you."
prices vary
7. "Starting Point, 1979-1996" by Hayao Miyazaki
Famous Japanese animator and Studio Ghibli founder once said, "Reality is for people who lack imagination," and as a student of animation myself, I couldn't agree more. You see, some people fail to realize that while being logical and investing in essential STEM subjects is important; art, emotions and imagination actually make life worthwhile. And I believe no other person recognized this more than Hayao Miyazaki. Starting from the bottom of the animation chain as a mere student, Miyazaki now identifies as one of the best storytellers, animators and storyboard artists out there.
It doesn't take a rocket scientist to figure this out; just watch his films Spirited Away, Howl's Moving Castle, Princess Mononoke or his seven other show-stopping works. Although, his countless film awards do help. This memoir-styled book filled with Miyazaki's interviews, collections of essays and insights allows you to peek into the genius brain of Miyazaki like no other. Sharing his theories of animation and what makes a good story, you'll feel inspired as you read about the first essential years in his career that helped him reach success.
$14.49
8. Avatar Elements T-Shirt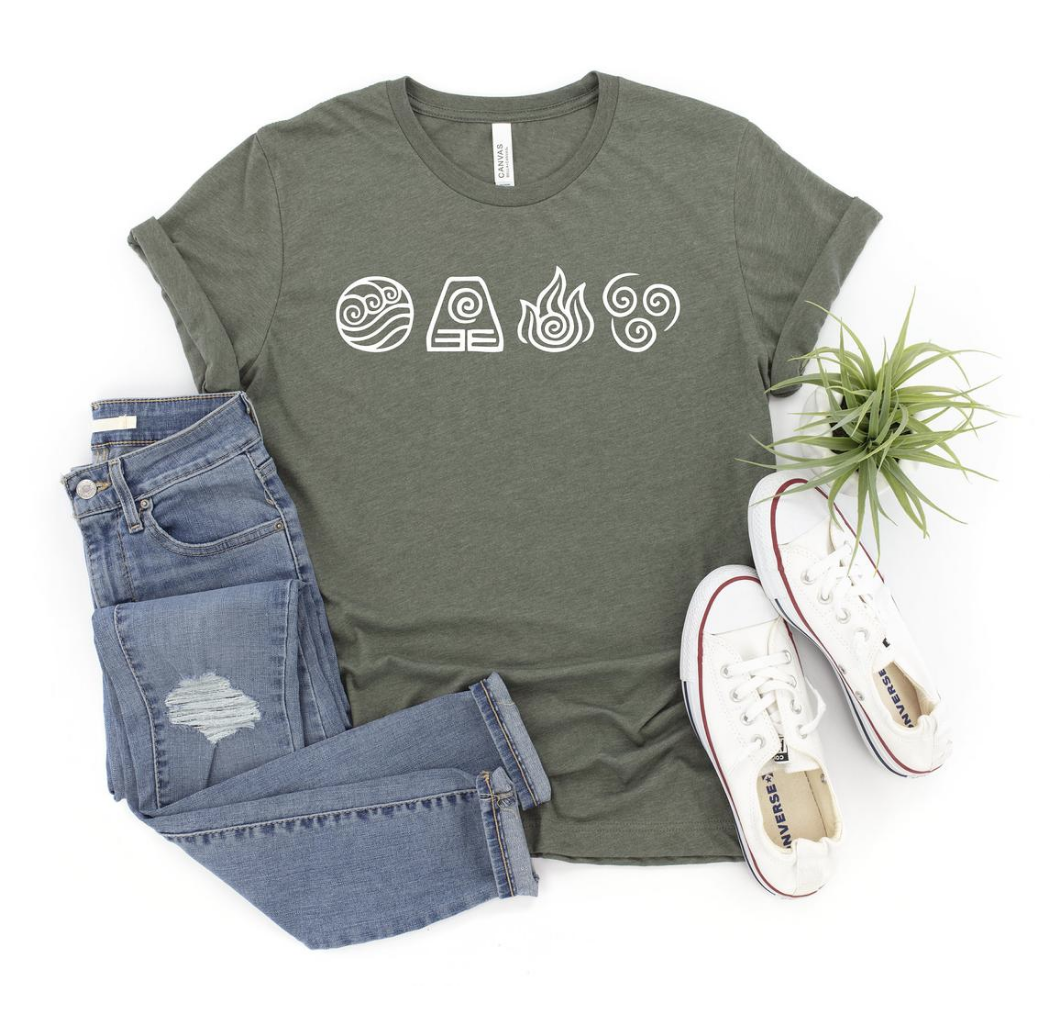 Everything changed when the fire nation attacked. And everything also changed when you spit up 18 dollars to buy this Avatar-themed t-shirt. This minimalist shirt displays the four element symbols of the award-winning Nickelodeon show Avatar and makes for a simple yet meaningful gift for any animation fanatic.
"This would make the perfect gift for me because I like how plain the shirt is and all the space might be nice to embroider on further," UCLA alum Edrian Ochoa said.
Coming in multiple colors and sizes, you might find it pretty hard to pass this one up. I mean, even if I don't buy it for a friend, I'd get this shirt myself as well. Showcase your love for Avatar and the 4 nations as you wear this shirt for breakfast, lunch and dinner.
9. Subscription to their Favorite Animation Company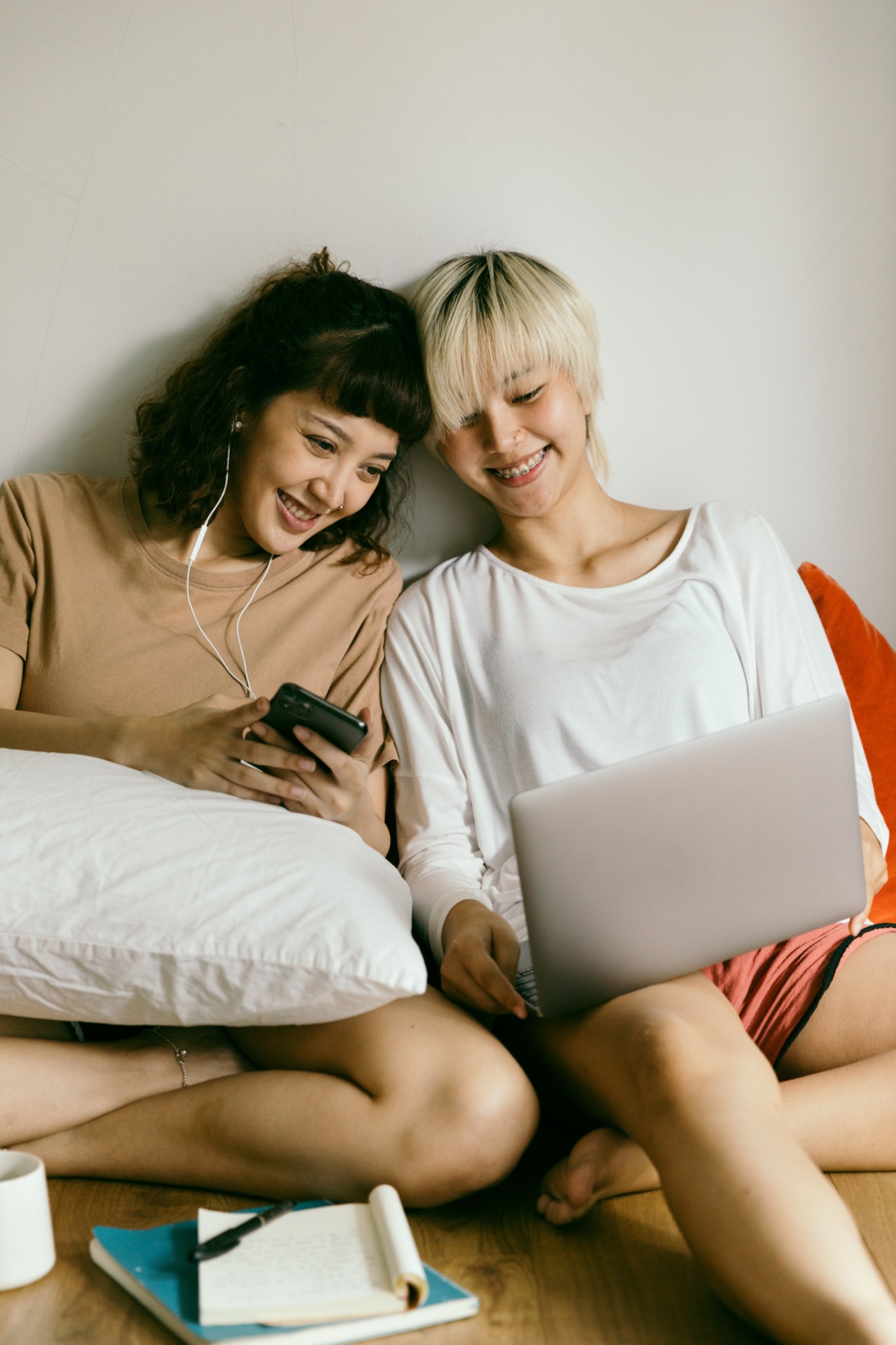 In an age where we have Disney +, Netflix, Crunchyroll, Hulu, HBO Max, Amazon Prime and so much more, you can pretty much find every show or movie in existence online. Not sure what to get your animation loving friend? Paying for a yearly subscription to one of their favorite companies offers a straightforward way to gift them the ability to watch their favorite shows anytime, anywhere.
Your friend a hardcore Disney fan? Buy them a subscription to Disney+. Do they live in the nostalgic world of old Cartoon Network or Nickelodeon shows? Buy them a Cartoon Network or Nickelodeon subscription. Do they absolutely love everything Laika? Buy them the films on Amazon. The possibilities prove endless with this option, and this gift luckily lasts a whole year.
10. Sketch Theories Stylized Portrait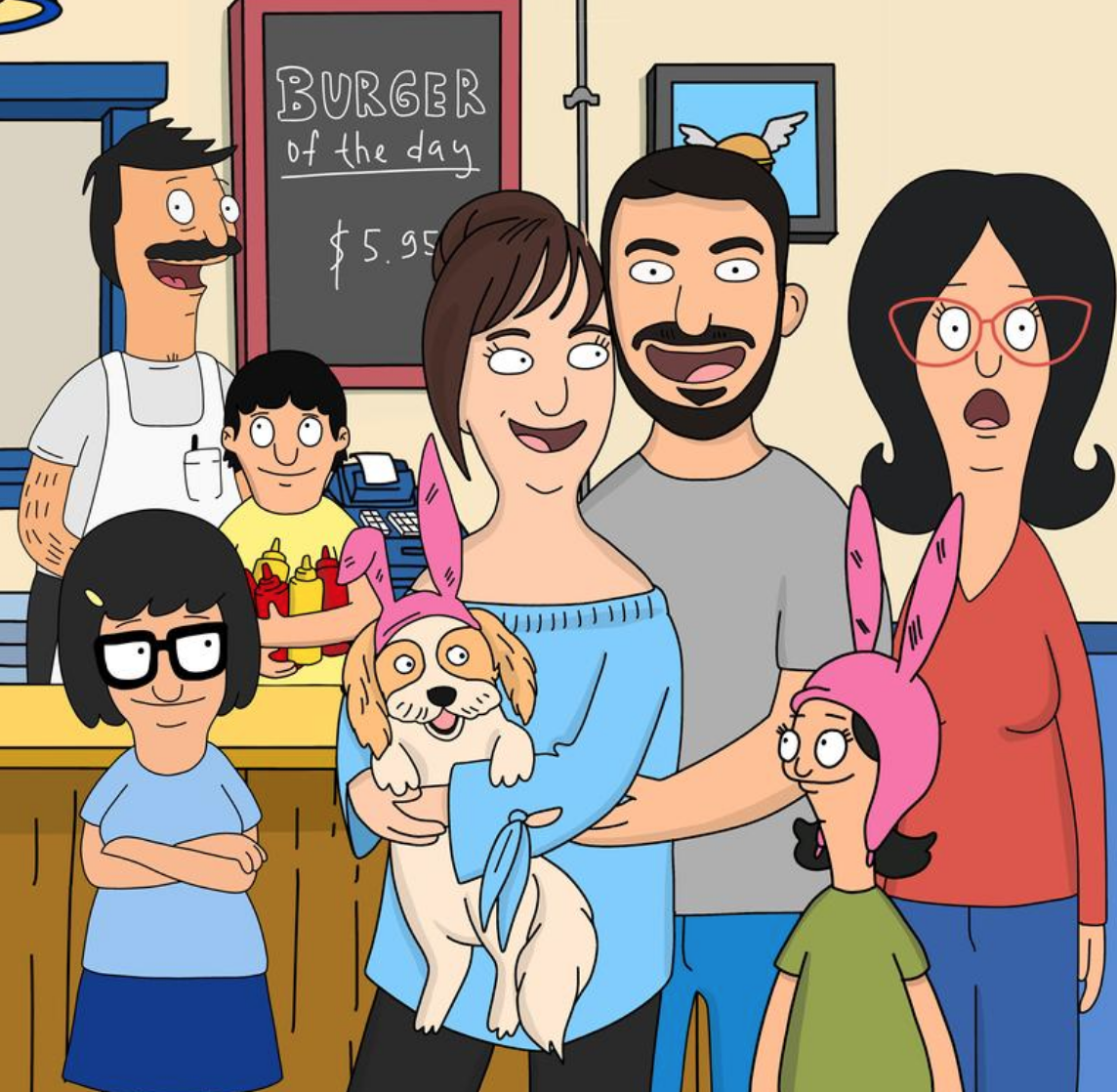 I have a theory that our favorite media content and books somehow resonate with us because we relate to the main characters' issues and personality more than we'd like to admit. But even so, who wouldn't like to see themselves re-imagined in the art style and world of their favorite films and shows? Sketch Theories sells exclusive and personalized portraits that redraw you or your loved one in the style of famous shows and movies.
Whether you want to have them draw you in the style of the Simpsons, SpongeBob, Adventure Time, Pokemon or something else, this gift adds a personal and unique flair that places it well above the average gift. Sketch Theories bio reads "We can draw practically everything" and after looking at the art styles they do, I think they mean it.