"There's a stranger in my bed. There's a pounding in my head." More than just a catchy Katy Perry song, these lyrics are an awkward reality you probably made fun of at one point. But then one day you're waking up with a stranger, finding your clothes, finding your phone, stealing his last Gatorade and getting out of there as quick as humanly possible. And you have no idea how to get rid of a one night stand.
Sure, there are a lot of songs about waking up next to a rando, but none of them tell you what to do afterwards. You might pretend to be asleep for a little or pray that he'll leave on his own, but as more and more time passes you're forced to come up with a game plan. Check out some tried and true methods.
Here's how to get rid of a one night stand without making it awkward.
Make an Excuse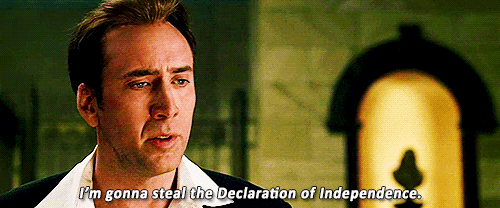 College students are always busy, so don't be afraid to play that up. "You can look at your phone and be like oh I have a group project I have to go work on," University of Maryland sophomore Anna White said. "Text your best friend something like 'Weren't we supposed to get brunch?' It's the classic, 'Oh my God I was supposed to do this.'" Sometimes you actually do have work to do. Sometimes you might have to lie out of desperation. He'll (hopefully) never know.
Escort Them Home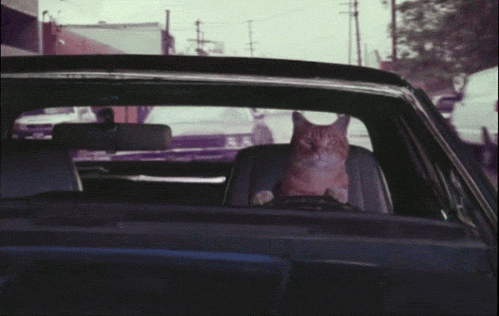 "If you have a car, offer them a ride home," Syracuse junior Ryan Friedman said. "If you don't it's going to be a little trickier." If your campus is small enough and the weather is nice you could walk them back to their place. Of course this could end up being both painfully awkward and painfully sober. If you really just want them out, you could do what Drake would in the situation and call their ass an Uber. You got somewhere to be.
Be Blunt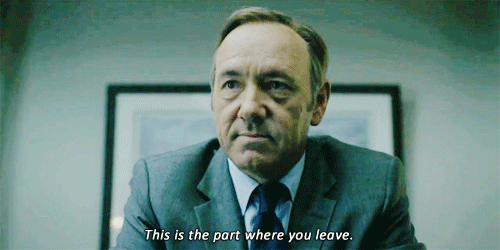 Sometimes honesty is the best policy. And sometimes honesty is the only policy. Especially when people really can't read social cues. "Rip it off like a Band-Aid," White said. "Don't lay there in hopes of anything more. If you don't have anything to talk about or insightful to say, it's your or their time to go. I had this one guy stay over, and he didn't want to get out of bed. So I sat on the couch with my roommate until he got up… I told him I would take him back to his place and he left."
Create a Medical Emergency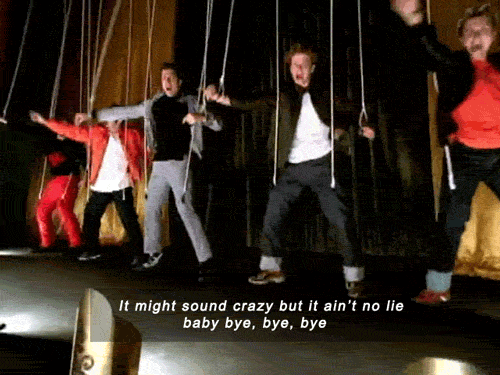 "911, what's your emergency?"
I just want to watch Parks and Rec, but my one night stand won't leave.
Syracuse University Sophomore Elizabeth Kuhn said she once had a guy kick her out by faking an emergency."I woke up and the guy I was with tells me his friend Jim is throwing up everywhere and that he needs to go help him. I decide to head out and this guy is knocking on the bathroom door like 'Jim are you okay,' and I just hear Jim in a confused voice going 'Dude I'm fine,' and the guy was like 'I'm coming right in to help you.'" Kuhn said she had to applaud the guy for his creativity, and filed the tactic away for herself. "Make it as gross or as bloody as you want," Kuhn said.
Get Emotional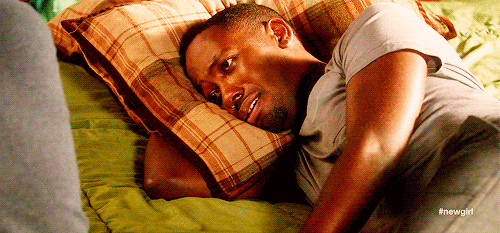 "If you wanna do what I usually do, you can start by over sharing and opening up about your life and all of its problems," White said. "Crying works." Desperate times call for desperate measures, and if you don't care what your latest lay thinks of you, this is a surefire way to get somebody to leave. There's nothing quite like feelings to send a non-committal college student running. And if they stay, sounds like a keeper to me.
Or a two-night stand at the very least.
Maybe you don't want to kick out your one-night stand so quicly. Here's to lost and found love.
Written by Therese Quiao, American University
The true mystery of a woman is that her man knows he can lose her at any moment. The beauty of romance is intoxicating. After all, how can anyone resist the can't-live-without-each-other feeling?
Love is and always will be an important part of the human condition. However, the modern dating landscape is riddled with complications: the fear of commitment, friends with benefits and the occasional one-night stand. Beyond sex and the initial attraction, there is something deeper that brings two people together. Sometimes love comes at you when you least expect it, whether you're gravitating towards a person you normally wouldn't like or rekindling an old flame.
The Evolution of The One Night Stand
The infamous one night stand can be a typical Friday night for the average college student. Let's face it, it's happened to almost everyone, whether or not they are likely to admit it. In a society where "casual" relationships are becoming the norm, hooking up is taking the place of traditional dating practices. However, a wild tryst can lead to something much more meaningful.
Let's use Couple A as an example. It was the night before Halloween and she was dressed in a Playboy bunny costume. After fending off the usual boys, she found someone new and exciting. Jamie Foxx would say that she could "blame it on Patron because it got in her in the zone." One thing led to another, and when he asked for her number in the morning she didn't think he would call… but he did. Three and a half months later, they are still going steady.
The important part of letting a relationship evolve from a one night stand is to find a connection that is deeper than physical attraction. In her book, Superflirt Tracey Cox, describes this phenomenon. When a guy first meets a girl, he is attracted to her appearance. Glossy big lips, youthful, symmetrical features, but personality wins in the long-term. Cox writes, "Mother Nature wants men to choose women whose idea of heaven is staying at home to raise their babies rather than dancing half-naked on a podium at a dance party."
Here's To The One You Would Least Expect
Have you ever encountered someone who is super into you but all you want to do is run away?
Next time this happens, give him or her a second chance. Here's why:
Laura Waters* was a senior at West Virginia University, and is the girl everyone wants to be with: She's gorgeous, fashionable and funny. She can light up the room with her energy. Shortly after graduating from college, she was disheartened after dating a string of "bad boys." She vowed to one year of being single. Little did she know that her entire life would change in just one night.
During a girls' night out in Georgetown, she couldn't help but notice a boy named Ben dancing on the floor. She immediately dubbed him "Mr. Mambo # 5" because he looked so ridiculous. They apparently had a mutual friend because he followed them into a taxi and joined them at another bar. The entire night Laura avoided him.
The next evening, Laura attended a little party at Ben's swank apartment. Surprise, surprise. He tried to kiss her, but she crushed the moment by saying, " What are you doing!?"
After that night Ben got Laura's number from their mutual friend. They proceeded to go on a string of dates and she couldn't get over how nice he was and how much fun they had together. Ben was very different from the guys Laura normally dated. He was a good guy: smart, successful and came from a good family. It had taken time for her to accept being with him. She eventually realized that it's important to be with someone who truly cares about you.
The lesson of this story? Sometimes you just need to take that chance, it might surprise you.
*Name changed to protect privacy.
*Updated July 29, 2015 by Therese Quiao to include "Lost and Found Love."