Blazing a trail for a world full of positive change, the University of Iowa's most influential students embody everything it means to be an inspiring pioneer. Only the most hardworking and unconventional students have a spot on College Magazine's list. From overcoming deafness to building satellites with NASA, these students will walk down the graduation stage with the most impressive achievements under their belt.
Keep reading to see exactly what it is these distinguished students do to represent the University of Iowa in the brightest light:
1. Jacob Newcomb, Founder of Students Care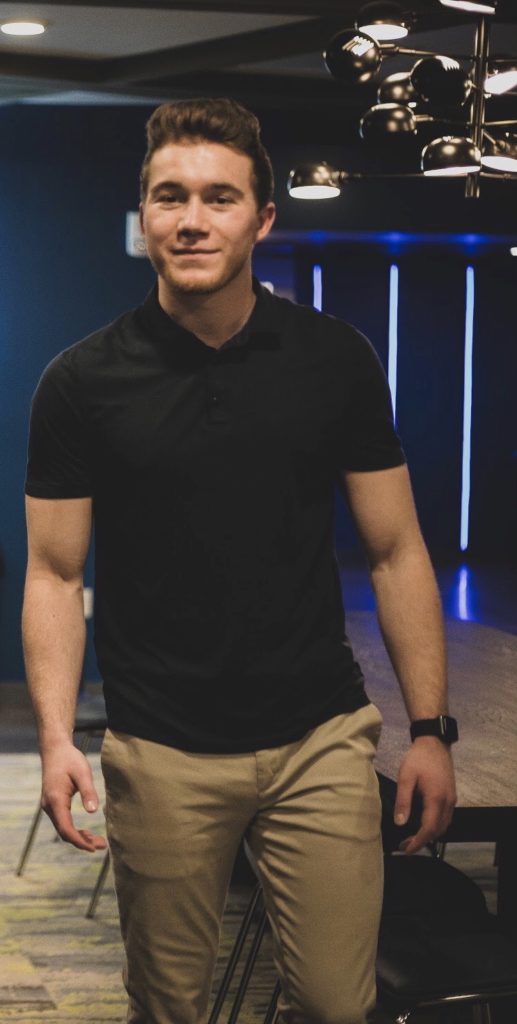 After hearing from a friend about a quadriplegic student receiving insufficient care from caregivers, Jacob Newcomb founded the student-run nonprofit, Students Care, to help aid others with disabilities. For only being 20 years old, Newcomb's intent behind the organization is extremely sophisticated– to provide reliable and professional care to students at the University. He also wants to create better awareness for people with disabilities. If starting the nonprofit organization isn't enough, Student Care now has an app registered with the UI Founder's club. After winning awards at two university business competitions and missioning to help others, Newcomb is truly an admirable student.
2. Hannah Gulick, Designer of Numerous Space Satellites
Junior Hannah Gulick may have one of the most impressive and surprising résumés of all University of Iowa's students. With an interest in astrophysics, she's already worked on two satellite projects during her college career. The first satellite named, HERCI, was launched on Jan. 11 and sent to space by the Indian Space Research Organization on a rocket. She's also worked on a University of Iowa collaboration with NASA on HaloSat, helping to build an instrument for coded data analysis. But that's not all, Gulick is majoring in science and creative writing, two completely different genres of work. She also was the first American to ever attend a four-day rocket campaign program in Norway. Gulick stands to influence students that it's okay to pursue all your interests and that you don't have to feel confined to a box. You can do whatever you like, even if they are on two complete ends of a spectrum.
3. Hira Mustafa, Student Body President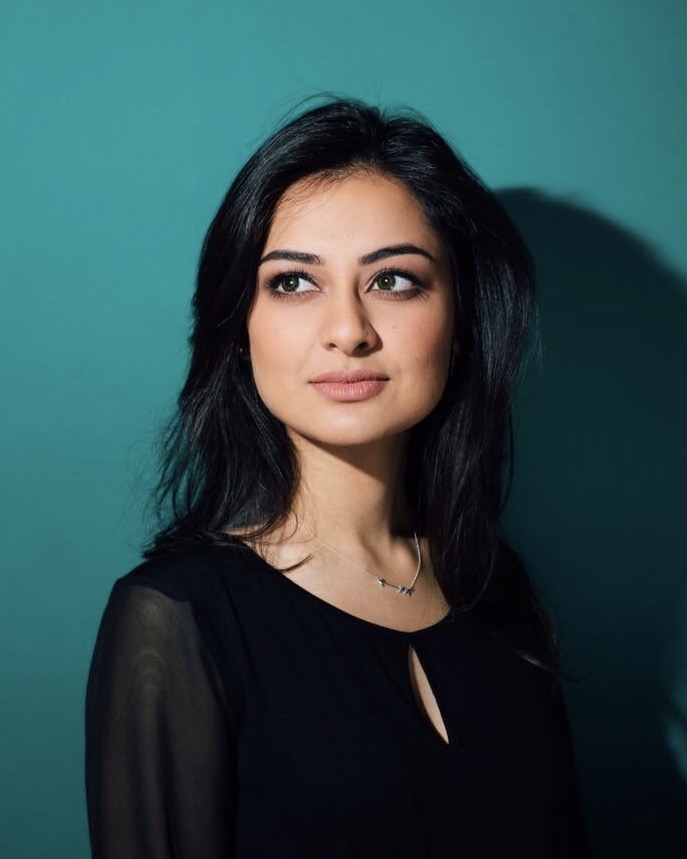 When Hira Mustafa decided to run for University of Iowa's Student Government election in 2018 as a presidential candidate, she created the SURGE party, the name standing for 'serving undergraduates through representation, growth and empowerment.' What makes Mustafa an influential student beyond her striking accomplishments? Something very near and dear to her heart– diverse representation. "I made sure to include students on my team that represented communities whose concerns were not adequately being advocated for. As the first woman of color to lead UISG in over two decades, I bring a unique perspective to the role of student body president in that I am able to bring forth concerns and ideas specific to marginalized identities through my experience and involvement in those communities," said Mustafa. Prior to coming to Iowa, she also set out to improve sexual violence education for students and even joined the UISG as a Health and Safety Liaison amongst other dedications. "I'd love to represent groups that need their voices heard and continue to advocate for the needs of marginalized identities," said Mustafa. In her future out of college, Mustafa hopes to lead, inspire and motivate young people to contribute to the change they wish to see in the world.
4. Hunter Orthmann, Overcame Deafness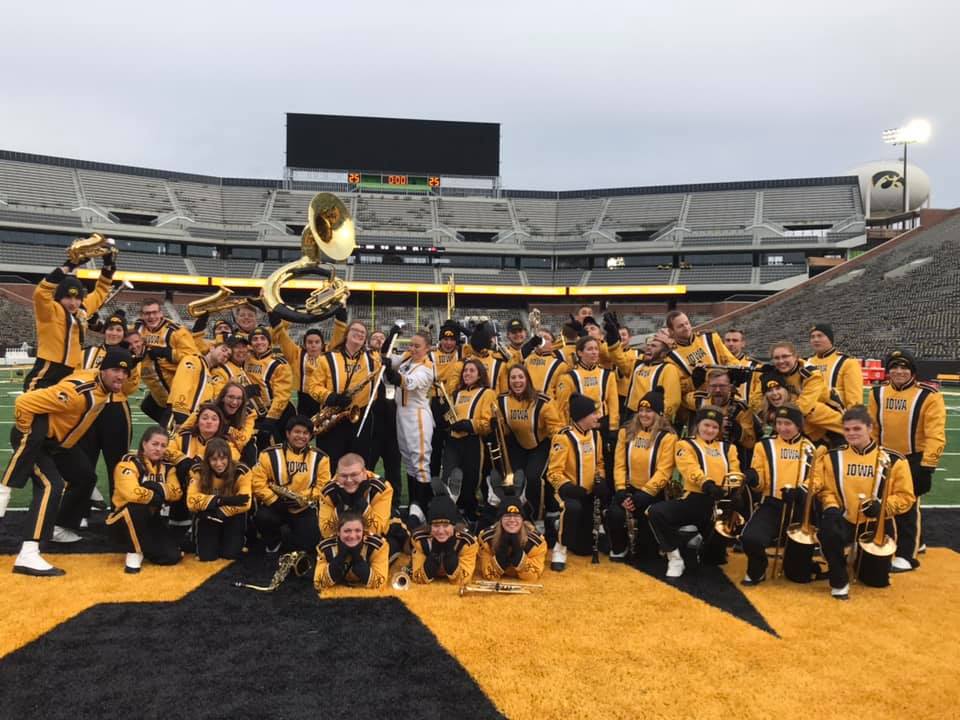 Imagine being born with a rare form of deafness. Well, for the first years of life this was Hunter Orthmann's reality. After being told by doctors he wouldn't be able to attend public school, Orthmann received cochlear implants. This was a new creation that many doctors did not think would work but they turned out effective in helping him hear sound. Now Orthmann attends the University of Iowa as a thriving student with an ambition to become a physical therapist for others with similar struggles. If attending Iowa weren't enough of a miracle, Orthmann has a musical career outside his academics. He's not only a trumpet player in the Hawkeye Marching Band, but he's also the recipient of the prestigious Graeme Clark Scholarship from Cochlear America. Orthmann's aspirations and inspiring story teaches young people they can overcome the toughest obstacles, things they have been born with, and even deafness.
5. Patrick Hagan, Co-Founder of Foundry IRL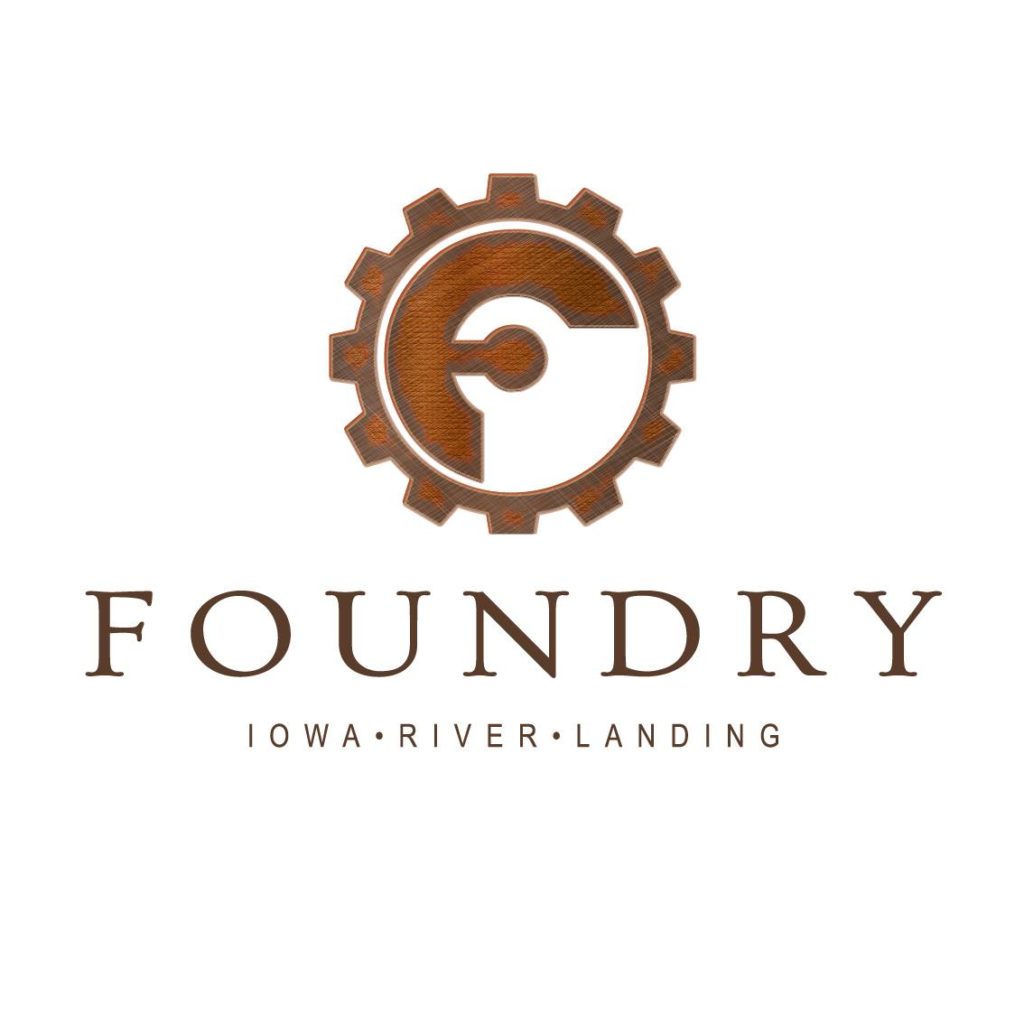 Through an idea brought to the Founders Club, the Foundry IRL budded into reality here at the University of Iowa. Foundry IRL is an undergraduate student-run retail space which features eight different student's companies, including Patrick Hagan's streetwear-inspired fashion from Almyghty. The Iowa River Landing retail space is located in Coralville and offers products ranging from apparel to interior-design items, and even a phone repair business. Foundry IRL's overall goal is to create a place for student entrepreneurs to gain experience growing a business and managing retail. Hagan's work with Foundry IRL inspires students to follow through with their ambitions and never shy away from new experiences and opportunities. What began as a small idea has turned into a major project with many students involved.
6. Andrew Crowley, President of the UI Trans Alliance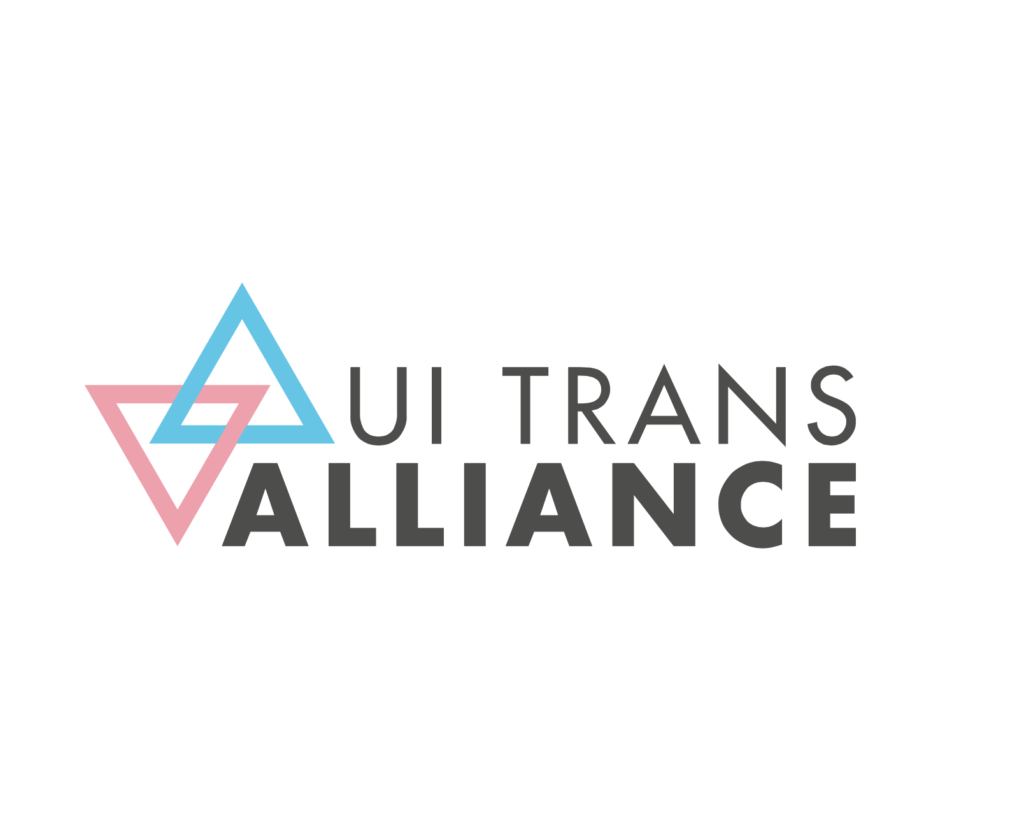 As a current sophomore at Iowa, Andrew Crowley uses his position as President of the UI Trans Alliance to share his experiences as a trans individual. Crowley leverages his position to educate others by building a welcoming community for everyone on campus. One of his greatest accomplishments is the inclusivity created on campus through organizing events for the Trans Week of Action, creating awareness and engaging events that encompass all on campus. Aside from the weeks of work put into the Trans Week of Action, the Trans Alliance also holds public panels and many other events on the University of Iowa's campus. Crowley's work at the University creates a space where all feel welcome, heard and understood.
7. Brian Leal, Recipient of the 2017 'Meet the Challenge Awards' in Stretch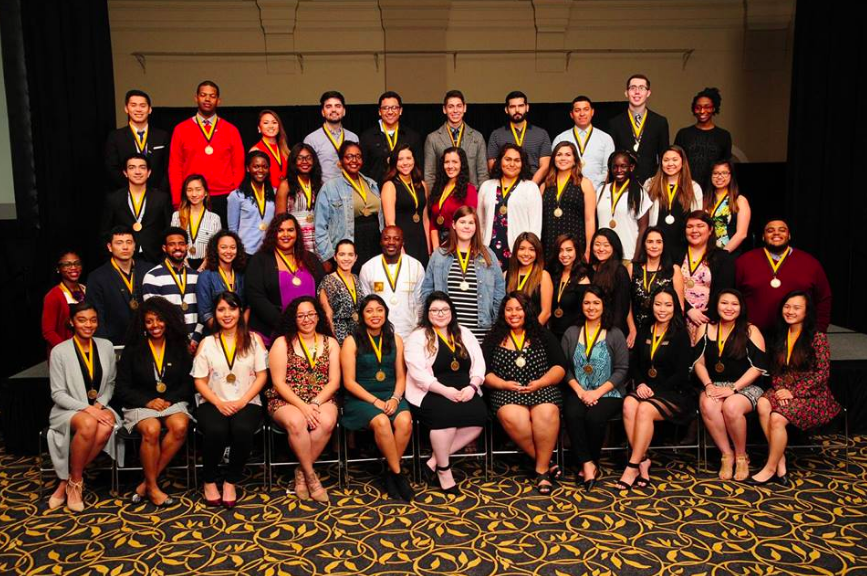 With a goal to recognize undergraduate students who exemplify The IOWA Challenge's values and engagement within the community. The 'Stretch' award is granted to a person who respects different beliefs and perspectives, is open to challenging personal viewpoints and actively seeks out ways to meet people different from themselves. As a first-generation college student, Brian Leal shares his lessons with peers and those he mentors through the University of Iowa Center for Diversity and Enrichment as well as various other outlets. Leal serves as a role model for incoming freshman and historically marginalized students on campus. Each day he connects with students and shows them the resources available on campus. From 2016 through 2017 Leal was also the University of Iowa's Diversity and Inclusion Director. Here he organized cultural humility workshops, collaborated with University governing bodies to improve student experiences and more.
8. Isabel Reed, CEO of Comigo (formerly Co-Fund It)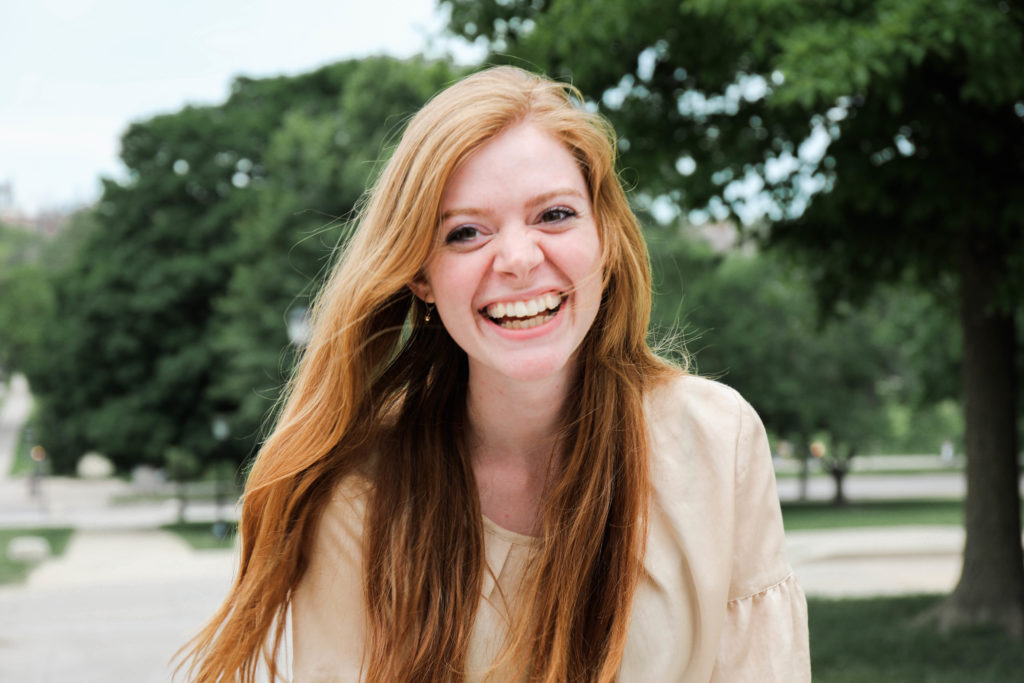 Founded in 2017, Isabel Reed spotted an opportunity to make entrepreneurial networking more accessible and comfortable for young adults and college students. She believed in the power of peer-to-peer support and created what began as her student-run startup, pitching her idea for the app in the Ideastorm competition on campus. After struggling with some logistics behind Co-Found It, Reed teamed up with others on campus to create the website of Comigo.co online, which shared the same vision. "I am head-over-heels working for Comigo. I believe in it so much, and it has made my time in college so much more exciting and enriching. At the end of the day, I want to continue studying what makes the happiest, healthiest communities, and then implement that knowledge on every level I can," said Reed. After receiving attention from numerous entrepreneurial groups on campus, the venture now provides networking resources for students looking to make connections for passion projects. What advice does this ambitious and successful entrepreneur have for other students? "You don't have to know everything at the very start. But starting is the important part since a lot of amazing ideas get stuck there – as an idea," said Reed. "Take one step forward, then another, and before you know it you'll realize you're running. Even if your startup doesn't take off the way you'd expected, you'll be all the more prepared for your next big idea." So the next time you feel like taking a five-hour Netflix "break" after a rough ten minutes of work, remember that this idea–no matter how big or small–will help you move forward once completed (and then you can watch all the sitcoms Netflix has to offer).
9. Eden Dewald, Environmental Activist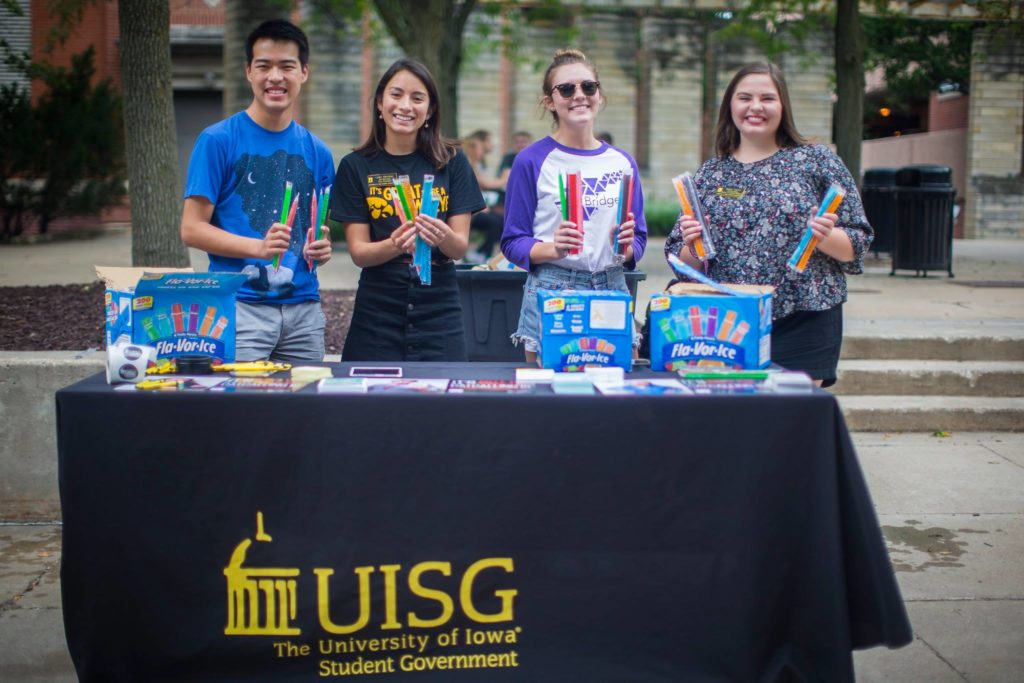 As Eco Hawks intern of three years, Eden Dewald makes environmental strides every day. She studies environmental policy and planning with a certificate in sustainability and hopes to change the world for the better. In addition to her internship, Dewald's impressive resume consists of serving the University of Iowa Environmental Coalition for four years as an executive and co-president. She's also the director of Sustainability of UIowa's Student Government and on the board of the Iowa Climate Action Steering Committee, dedicating time to reducing greenhouse gas emissions. "The first thing that sparked my passion was recognizing the lack of education and information directly provided to young people. In my K-12 school district, we weren't taught anything about environmentalism. Even if a student goes onto a bigger university or college, they may only learn that information if they take specific classes that integrates that information," said Dewald. Between all of her positions Dewald has evaluated tactical solutions to reducing greenhouse gas emissions, managed and distributed the Green Initiatives Fund, developed the Student Day at the Farmer's Market, created an in-dorm composting program and more. "I would love to pursue working with sustainability in any capacity. Right now, I am particularly interested in business. I currently work at a local restaurant in Iowa City and everything we hand out through the front of house is completely compostable, the plastic cups and utensils. Seeing the little change this local business made informs people, engages people, and they're learning even though they didn't expect to learn when going to eat," said Dewald. Information is out there folks; all you need to do is take the first bite.
10. Nate Robinson, Recipient of the 2017 'Meet the Challenge Awards' in Serve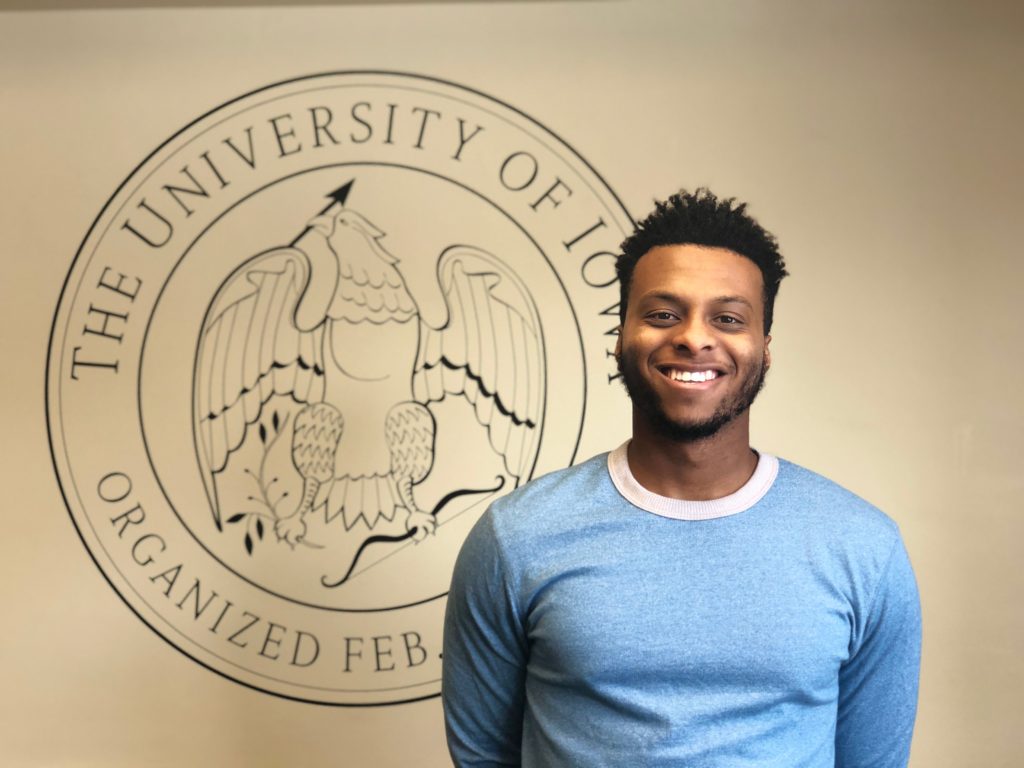 Created in collaboration by the Division of Student Life and the Office of the Provost, the 'Serve' award's intention is to recognize an Iowa undergraduate that contributes to the community in empowering ways. This person shares their Hawkeye pride, makes service a natural part of life and leads by example with every day. Nate Robinson was recognized for making a positive impact from the moment he stepped foot on campus. He was involved in the Hubbard group, a Black Male Scholars program, in which he created a safe space for African–American men on campus to share ideas, challenges and insights amongst one another. Beyond volunteering at local shelters, Robinson also worked at the local elementary school and focused on mentoring young boys into a healthy manhood. Robinson embodies everything it means to be an influential Hawkeye by serving and making a positive impact within the community and in other student's lives.