You're a SoCal local and just got home from college for the summer. The days stretch out before you. Do you just give in and hang out in the suburbs for your entire vacation? Never! When the city of LA lies in your backyard, you have endless opportunities to explore new areas and take day trips.
Read on for 10 of the best places to visit in LA this summer!
1. LACMA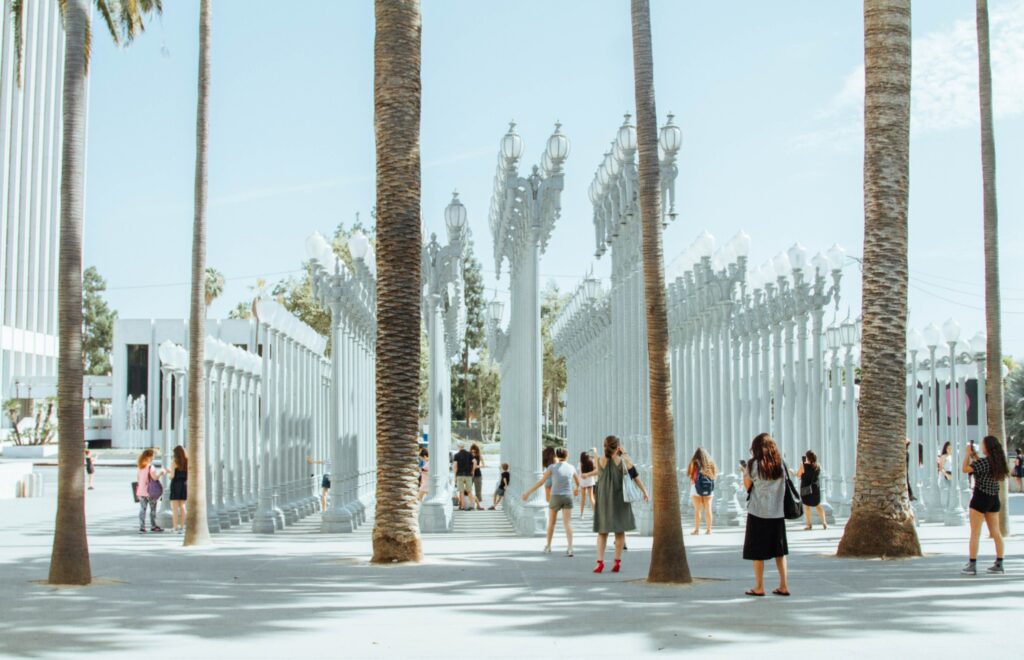 Whether visiting with family, friends or flying solo, the Los Angeles County Museum of Art (aka LACMA) offers something for everyone. The sprawling campus allows for a multitude of exhibits, including art, films and concerts. The art displayed ranges from Persian pottery to modern and contemporary art to the permanent Urban Lights installation outside the entrance. The museum also holds events, including docent-led tours and free painting for kids.
"I'm always checking LACMA's website to see what exhibits they are showing. It makes for a fun day trip, and they always have so many pieces to see," University of California, Los Angeles first-year Anthony Getter said.
Last winter, I got to see the Yohsitomo Nara exhibition at LACMA. It made me so happy to see one of my favorite artists showcasing their work so close to me. I ended up visiting the exhibition multiple times with different people. The only downside is that the tickets can be a bit pricey for a college student. They do have a student discount, but tickets still come out to $21. However, they offer price reductions for residents of LA county, so make sure you check to see if you qualify for any deals!
2. The Last Bookstore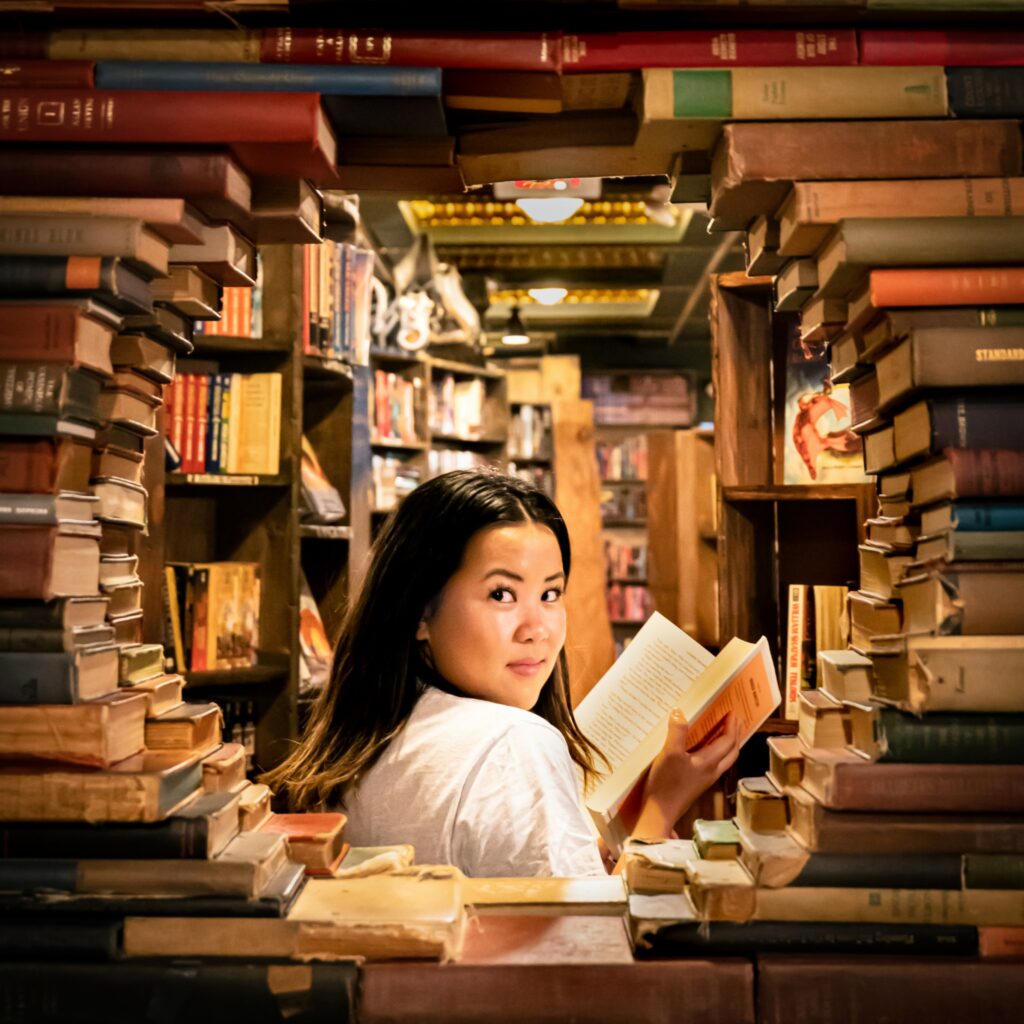 Welcome to a book lovers' paradise. We all know nothing beats the feeling of being in a bookstore. The Last Bookstore, located in downtown LA, takes your average bookstore experience and multiplies it by 10. They sell new and used books, vinyl, CDs and more in their 22,000 square foot building. Just standing inside the massive bookstore is an experience in itself.
"Whenever I need to get someone a gift I head over to The Last Bookstore. It's dangerous, though, because I can spend hours roaming around in there," University of California, Santa Barbara second-year Mary Smalls said.
The lower level of the bookstore contains shelves of books, vinyls and CDs. The upper level holds more books (surprise!) as well as little storefronts where local vendors and artists can sell their goods. The first time I went to the bookstore, the lower level enamored me so much that I almost missed the upper floor! The Last Bookstore serves as a rare physical bookstore in a world in which many are becoming extinct. Your visit helps them maintain their storefront and keep fighting for the preservation of physical media in the face of companies like Amazon.
3. The Broad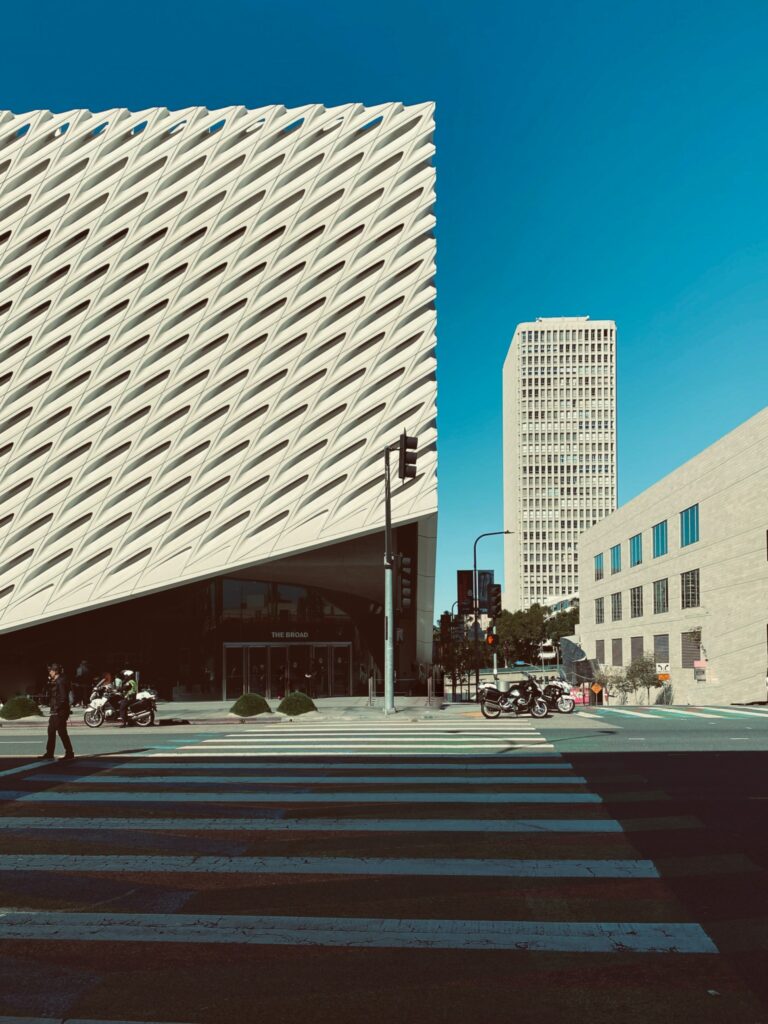 The Broad sits in downtown LA and showcases contemporary art for free. Their current exhibitions include the works of Keith Haring and Jean-Michel Basquiat. Along with these more traditional styles of art are Yayoi Kusama's Infinity Mirror Rooms, which give the illusion of being in a limitless space of lights. I visited The Broad last summer to see the work of Takashi Murakami— let me just say that seeing art in person is so different from looking at it through a screen. If you have any interest in art, definitely check out The Broad!
4. The Getty Villa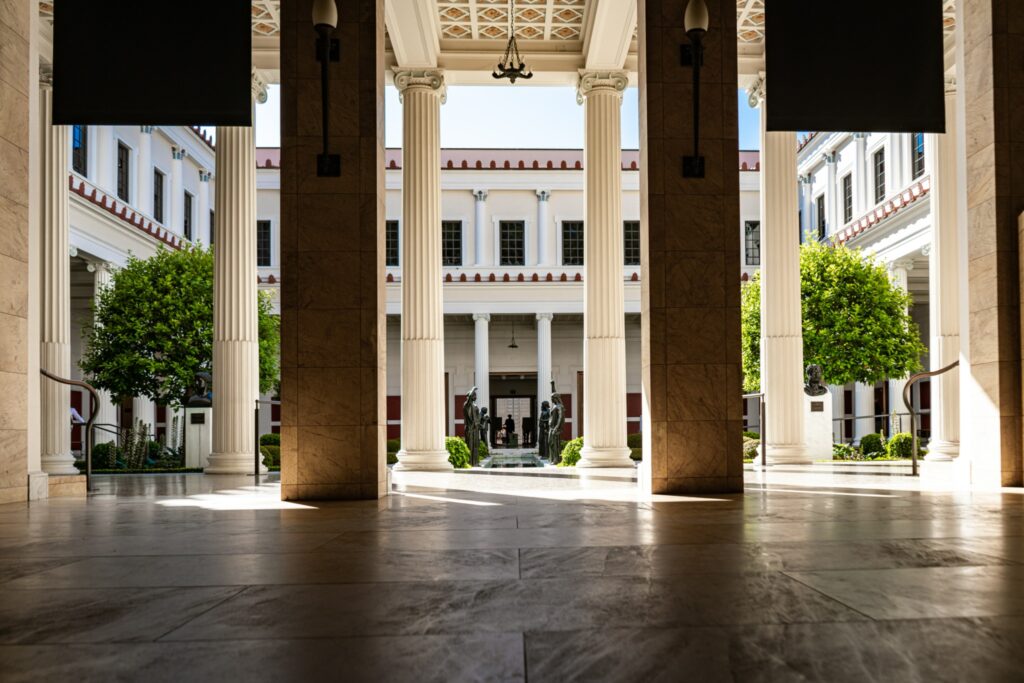 Have you ever wondered what it was like to walk around the home of an ancient Roman? Are you interested in Greek, Roman and Etruscan artifacts? If you answered yes to any of these questions, you have to check out the Getty Villa. The museum sits in the hills of Malibu and was modeled after ancient Roman towns. Whether or not you enjoy learning about ancient history, it's still worth checking out to see the sprawling gardens, whitewashed buildings and beautiful pool. Bonus points if you post pictures of yourself there and pretend you're in Europe for the summer!
5. Parker Mesa Overlook Trail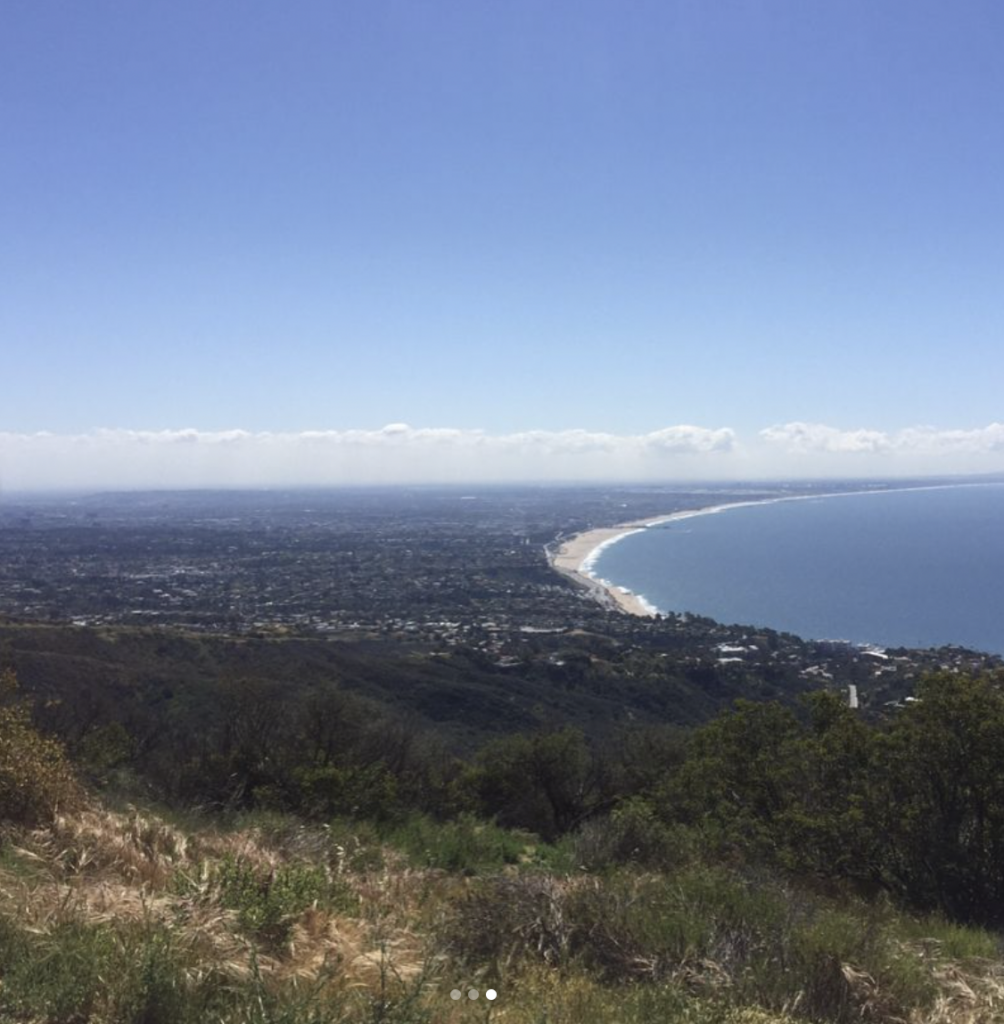 I've never been a big hiker, but Parker Mesa won me over. The seven-mile out-and-back trail winds through the hills and takes you to one of the most beautiful views in LA. While a moderately difficult hike, the distance makes the elevation gain easier to handle. From the top, you can see a wide stretch of blue ocean and the curve of the California coastline. Pack some snacks for when you reach the top- you'll definitely want to sit and take in the beauty!
6. The Americana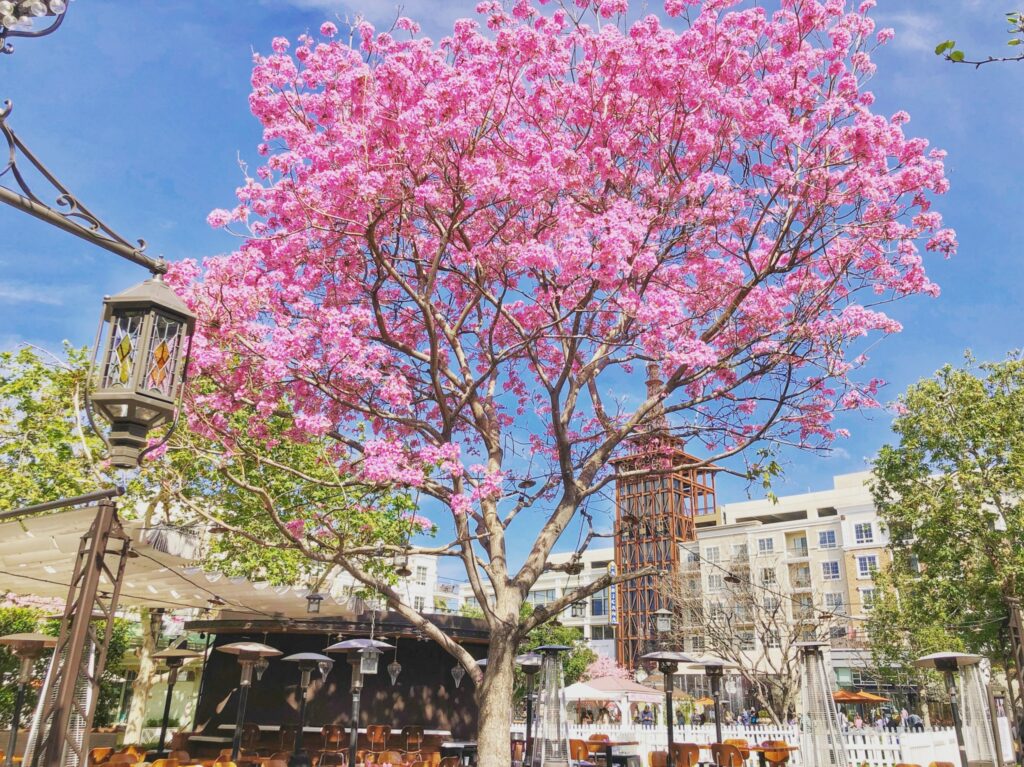 As an Armenian, I've spent my fair share of time at The Americana. From waiting for my grandma to finish visiting with relatives in Glendale or meeting up with old friends, The Americana serves as a familiar spot. It's remained one of my favorite spots in LA for a reason, though. The cute outdoor mall boasts a wide variety of stores, from Aritzia to Barnes and Noble to Gucci. The mall seamlessly transitions from a day-time to an evening-time destination, complete with restaurants, an outdoor seating area and a water fountain show. For me, a perfect Americana day consists of spending the day shopping with friends, getting dinner at a nice restaurant nearby (Din Tai Fung, anyone?), taking a walk around the plaza and finishing off with ice cream and watching the water.
7. Little Tokyo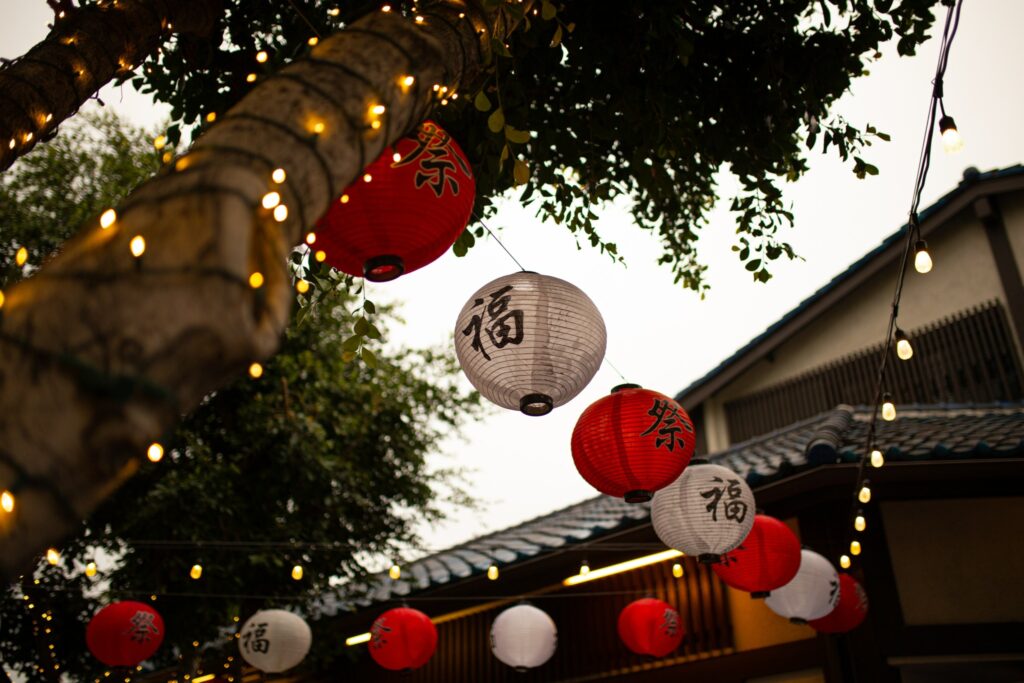 Full of restaurants, boba shops and various other stores, foodies must visit Little Tokyo. My favorite place to visit is Fugetsu-Do, a mochi shop that has been around since 1903. You think you've had mochi until you eat their expertly crafted treats. Mochi perfectly ends a day of exploring the shops and can make a great souvenir for family and friends. After all, who doesn't love a sweet treat?
"Ramen is my favorite food, and you can't beat ramen from Little Tokyo! My favorite is Daikokuya Little Tokyo," University of California, Santa Barbara third-year Sabrina Fischer said.
The biggest of the three Japantowns in the US, Little Tokyo encompasses four acres in downtown LA. The area's roots go way back as well. It became known as a distinctly Japanese American area in the late 1800s and grew from there. The Japanese population ebbed and flowed with the Immigration Act of 1924 as well as the internment camps of World War II. However, the area served as a site of community and strength through these dark periods of history.
8. Grand Central Market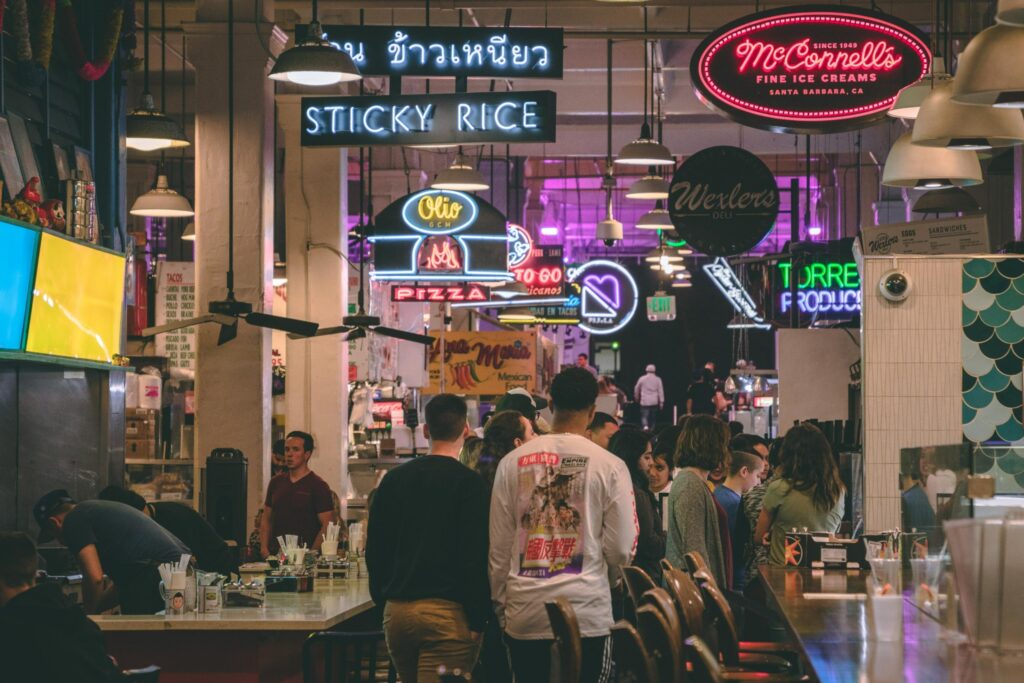 Located in the heart of LA, Grand Central Market can satisfy whatever craving you may have. From Korean food to burgers to pasta, Grand Central Market hosts a number of vendors, all of which serve different types of food. It's the perfect place to visit with a large group, since everyone can find something that they like within the massive array of options available. A pro tip: make sure to take a lap around the market to get a good look at all of the choices before settling on the first thing you see. You can also divide and conquer with a friend by ordering and sharing meals from two different vendors to get an even more varied experience! Visit on the weekends to see their bazaar featuring local merchants and check out their website for more events.
9. Rooftop Cinema Club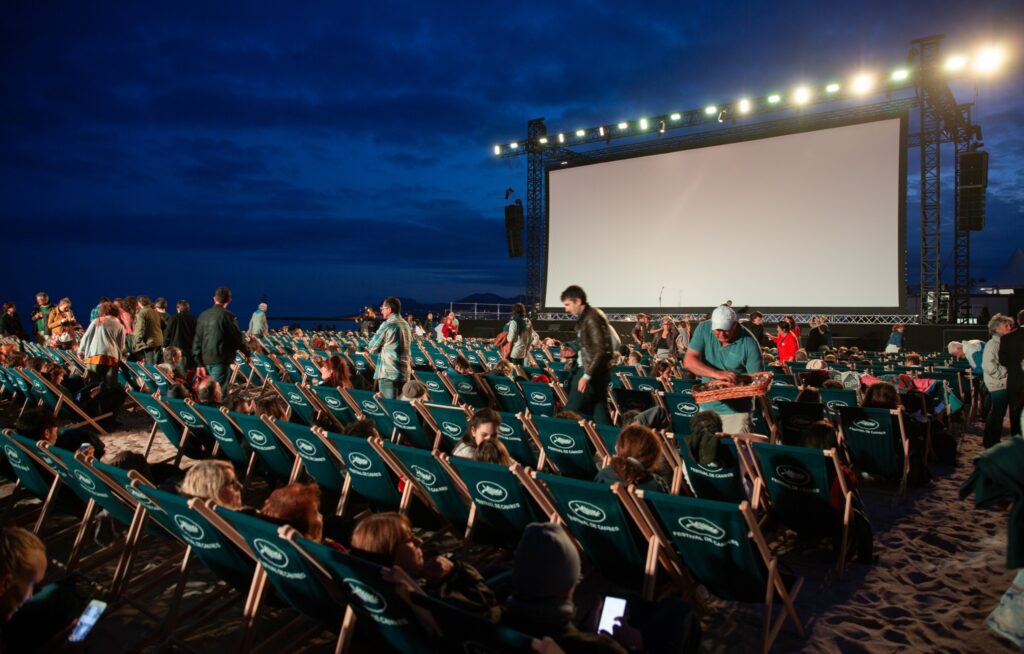 Looking for a new way to experience your favorite movies? Check out Rooftop Cinema Club! It's pretty much exactly what it sounds like: a movie screen set up on a roof in LA playing classic films. Enjoy views of the LA skyline, food and drink and your favorite movies on a rooftop. They even offer wireless headphones to ensure you get the full cinematic experience. 
10. Alameda Swap Meet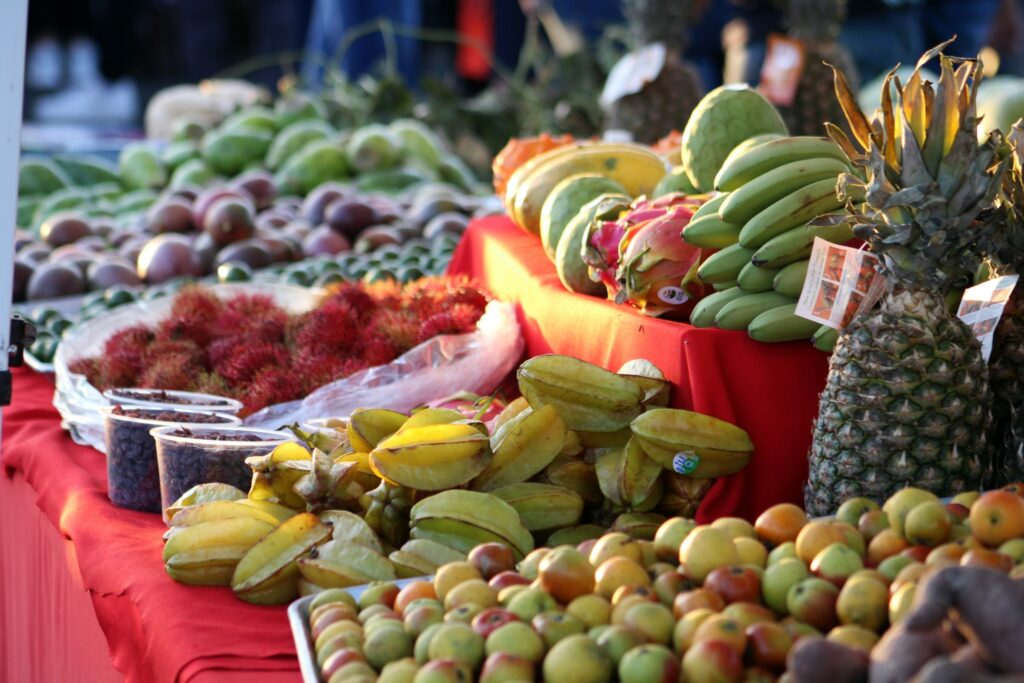 Live music? Check. Amazing street food? Yep. Variety of vendors? Of course. The Alameda Swap Meet truly covers all your needs. Open most days of the week, this collection of small storefronts makes for a perfect day of browsing aisles for things you might not really need. The fun is in the journey though, right?