Located in the culinary haven of Los Angeles, who wouldn't want to venture out of the Occidental College campus dining hall? Explore the nearby neighborhoods and taste all the local flavors that shape the city–each bite unfolds a rich story of the community. From comfort foods to a night out, the neighborhoods surrounding Oxy provide a variety of restaurants to choose from. LA has way more than smog-filled skies.
Keep reading for ten affordable restaurants to eat at by Occidental College!
10. The Oinkster, 2005 Colorado Blvd, Eagle Rock, CA 90041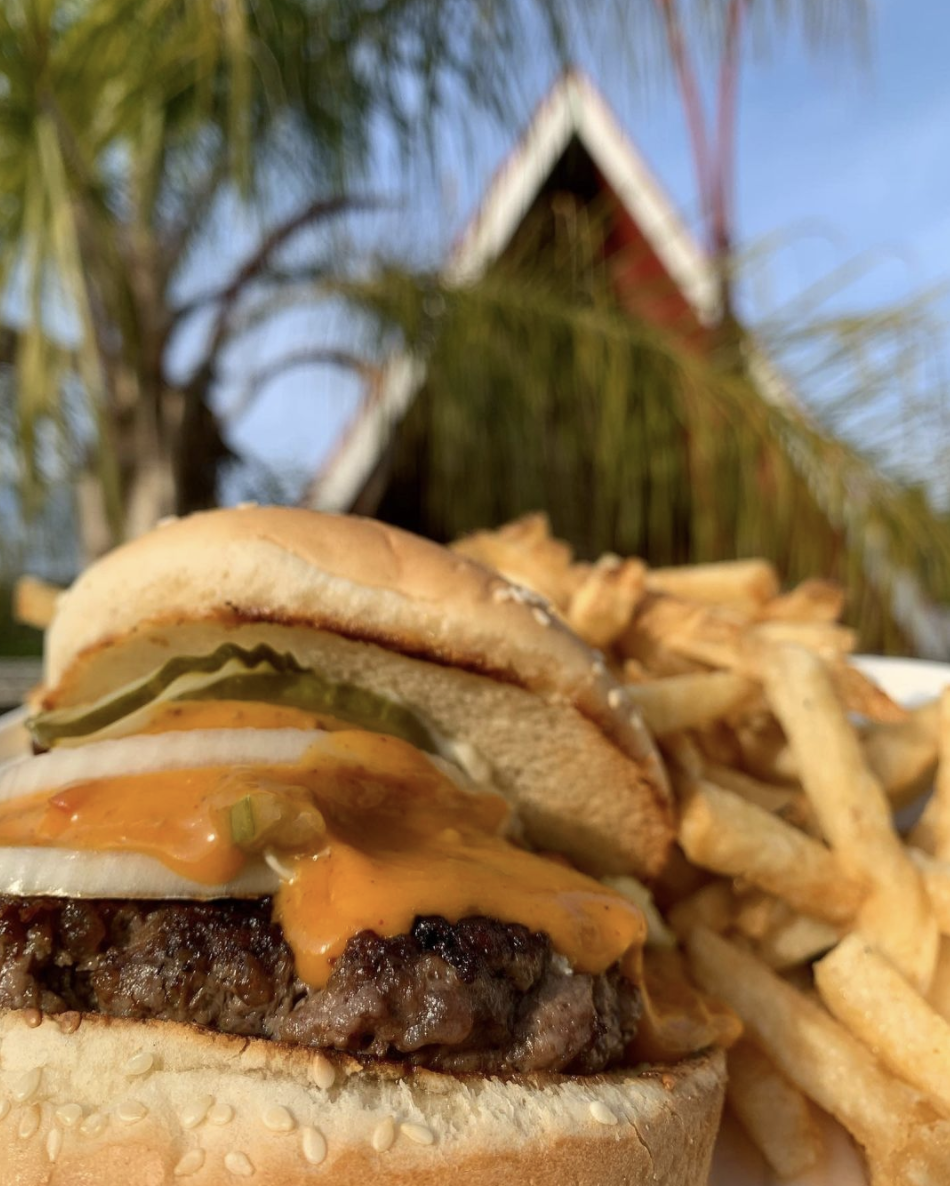 Featured on Buzzfeed's Worth It, The Oinkster fuels all your sandwich needs. With a slogan advertising their "slow fast food," you'll enjoy gourmet food in a retro red barn. Their extensive menu offers everything from their signature house-cured pastrami with red cabbage coleslaw, caramelized onions and gruyere cheese, to their Cluckster buttermilk fried chicken sandwich served with tasty house-made ranch. Their craft beers make it a great after-school hangout spot to drink alongside Belgian fries. Don't forget the garlic aioli!
9. Joy, 5100 York Blvd, Los Angeles, CA 90042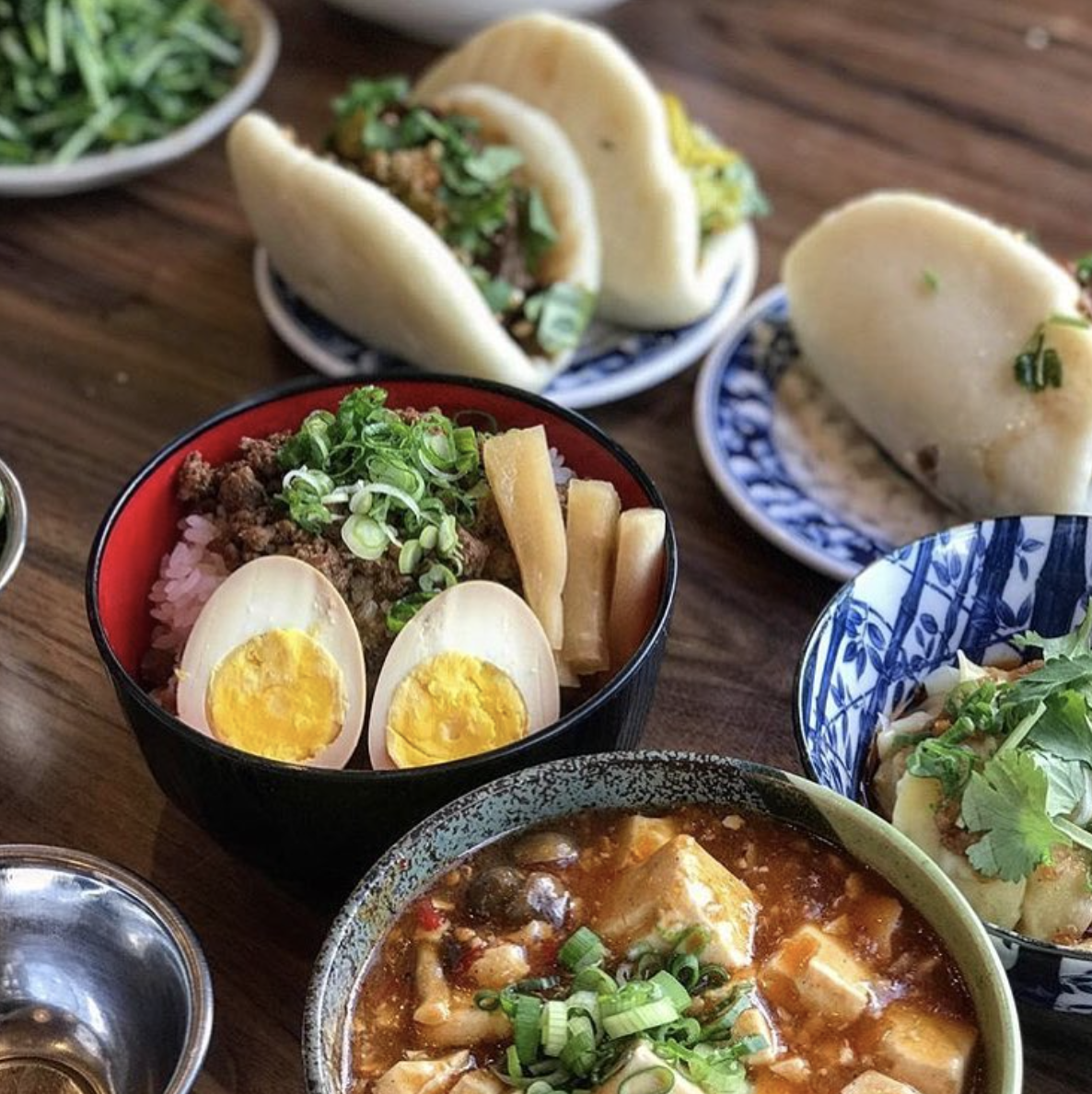 Inspired by Taiwan's street food culture, Joy on York shares Taiwanese cuisine with the neighborhood in an inviting and communal way. Using fresh and simple ingredients, their menu intertwines heritage with memory.
"Some of our dishes also trace their roots to the northern-style Chinese dishes my maternal grandparents grew up eating before they moved to Taiwan in 1949," the team behind Joy said. "Our scallion sesame bread, which we bake in-house daily and accompanies our soups, has always been one of my grandfather's favorite things to eat and is one such example."
Each dish feels fun to share with friends or to savor by yourself, like shrimp wonton soup and thousand-layer pancakes. You'll get to taste every texture from dan dan noodles to their various takes on tofu or chicken on rice. Joy's dessert listings contain wonders like Hakka mochi with peanut and black sesame and forbidden rice pudding. They partner with the local Elsa's Bakery to provide Mexican wedding cookies that profit the community. You can also get a variety of milk and fruit teas with toppings for a quick snack.
8. Classic Thai, 1708 Colorado Blvd, Los Angeles, CA 90041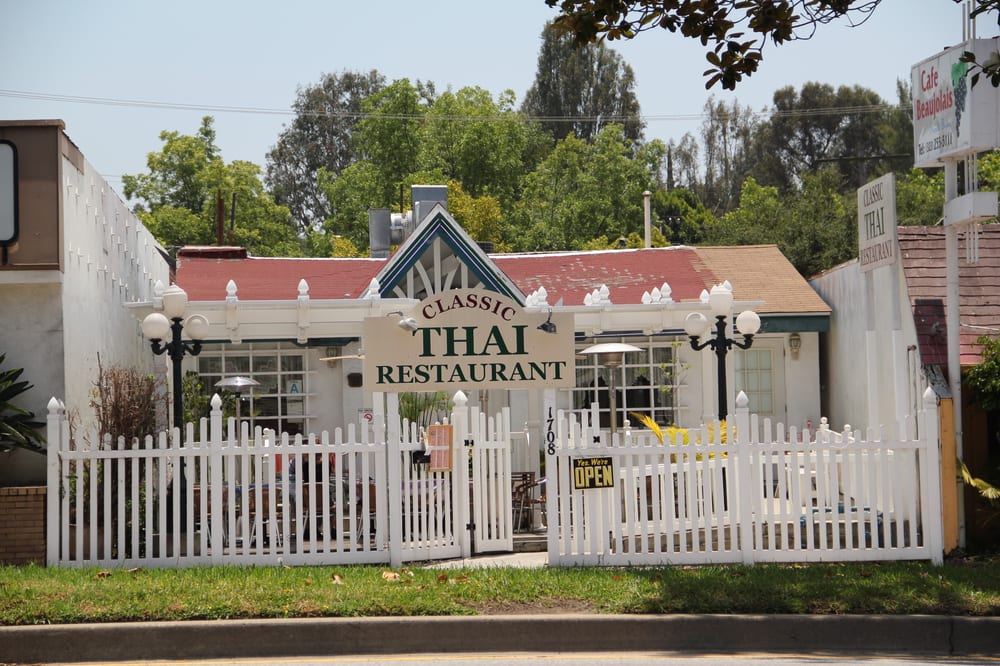 Whether for takeout or eating on its cozy patio, Classic Thai always delivers delicious and filling flavors. You may get overwhelmed by their extensive menu but it never hurts to try appealing appetizers and dishes to share with friends to gain a sense of what you prefer. On colder days, their Panang curry makes for a spicily satisfying dish but their Pad See Ew can be enjoyed anytime. Their vegetarian options are endless. Thai tea is a must.
7. Poke Salad Bar, 12 W Colorado Blvd, Pasadena, CA 91105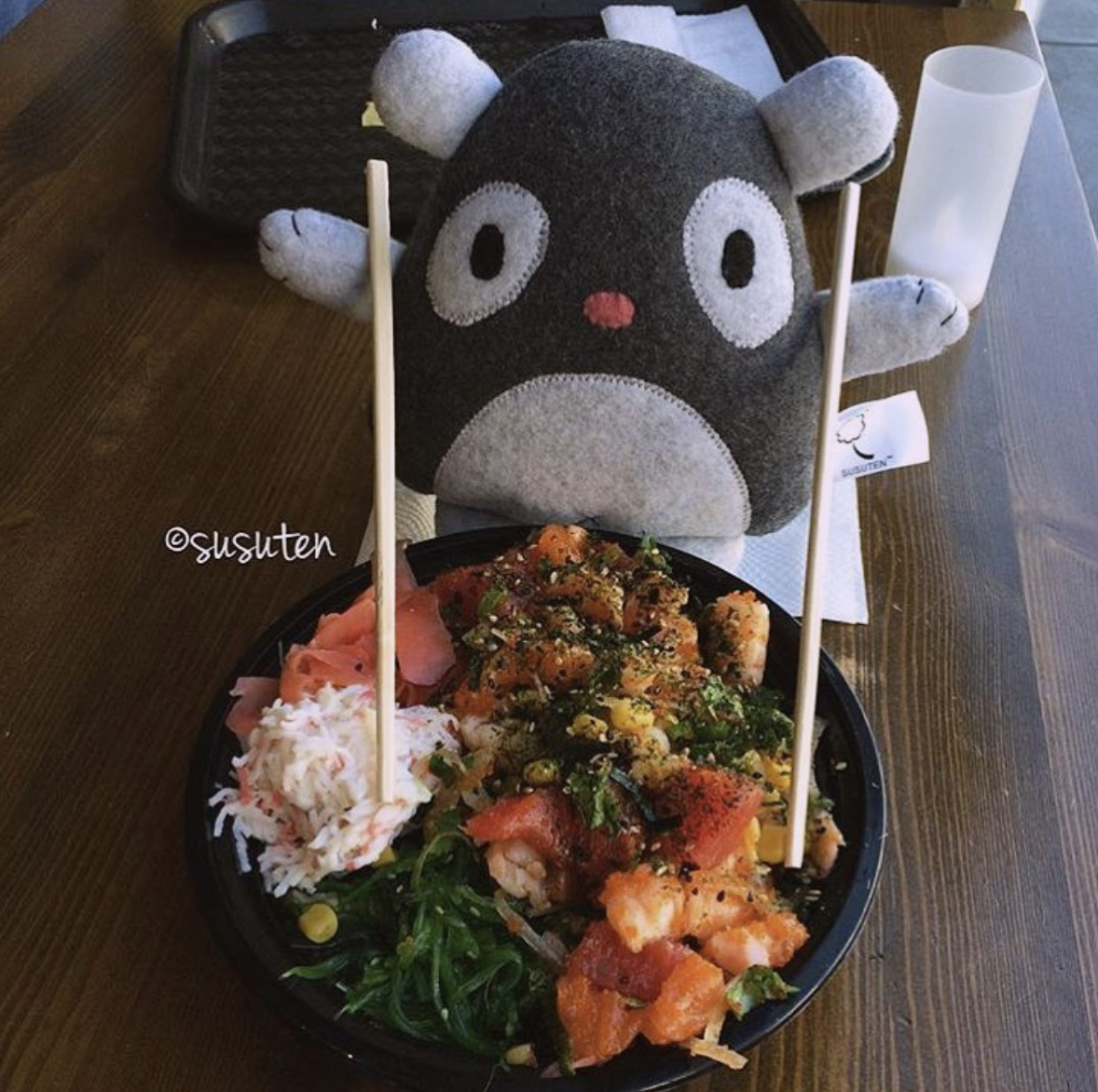 A quick drive or bus ride to Pasadena, gets you a tasty poke bowl worthy of the trip. If you're new to poke, you essentially choose a base of rice or salad (they also do rolls here), add-ins like cucumbers or seaweed salad, your choice of raw fish, sauce and crunchy toppings. For dessert, their macaron ice cream sandwiches sound delectable.
"My go-to order is a bowl with white rice, salmon, everything on top and a combination of their chipotle mayo and sesame shoyu sauces. I love getting the crunchy garlic and masago on top," Bard College junior Penelope Bernal said.
With many parks surrounding the restaurant, the to-go containers provide great picnic food. Perfect for the warm Californian nights, you don't need to venture off to an island. Summer always feels around the corner.
6. Zweet Cafe, 4682 Eagle Rock Blvd, Los Angeles, CA 90041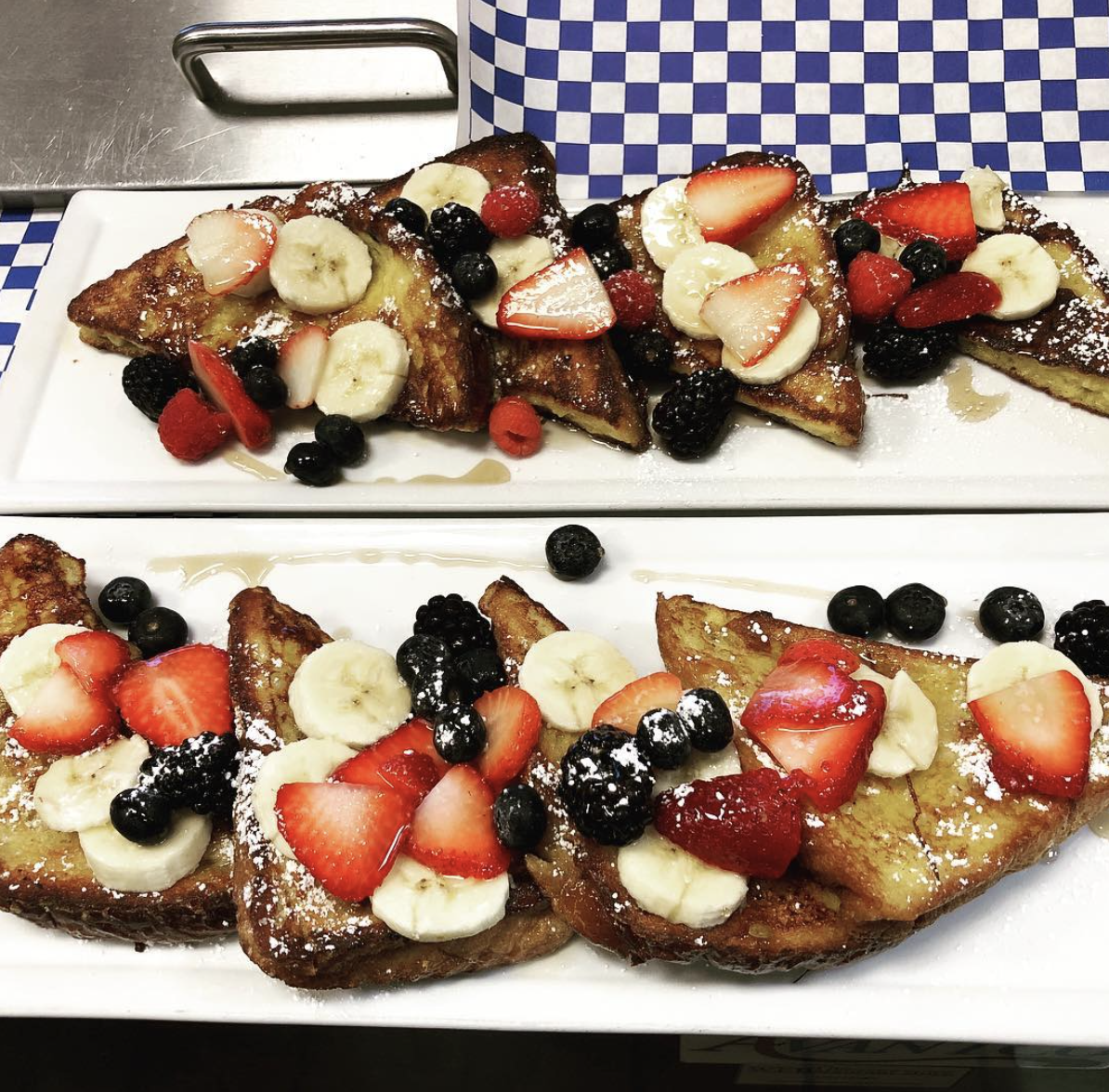 Open early, Zweet Cafe can become your go-to spot for idle reading or finishing up coursework before class over a cup of coffee. With a plant-covered patio and an indoor fish tank, Zweet's provides a warm vibe for people-watching and studying. It helps that their food is not only organic but scrumptious and their friendly baristas add to the inviting atmosphere. From sweet options like their opulent French toast with fruit to savory breakfast burritos, you will want to continue eating once full.
"Wow, I was so impressed with their French toast," Kyoto Seika University senior Chieko Kato said. "Not only photo-worthy, but I also dreamt about it for days afterward."
Beyond their wonderful coffee, their drinks such as the Mexican mocha or fruit smoothies provide incomparable refreshment.
5. Yoga-urt, 1407 W Kenneth Road, Glendale, CA 91201 & 2211 W. Sunset Blvd., Los Angeles, CA 90026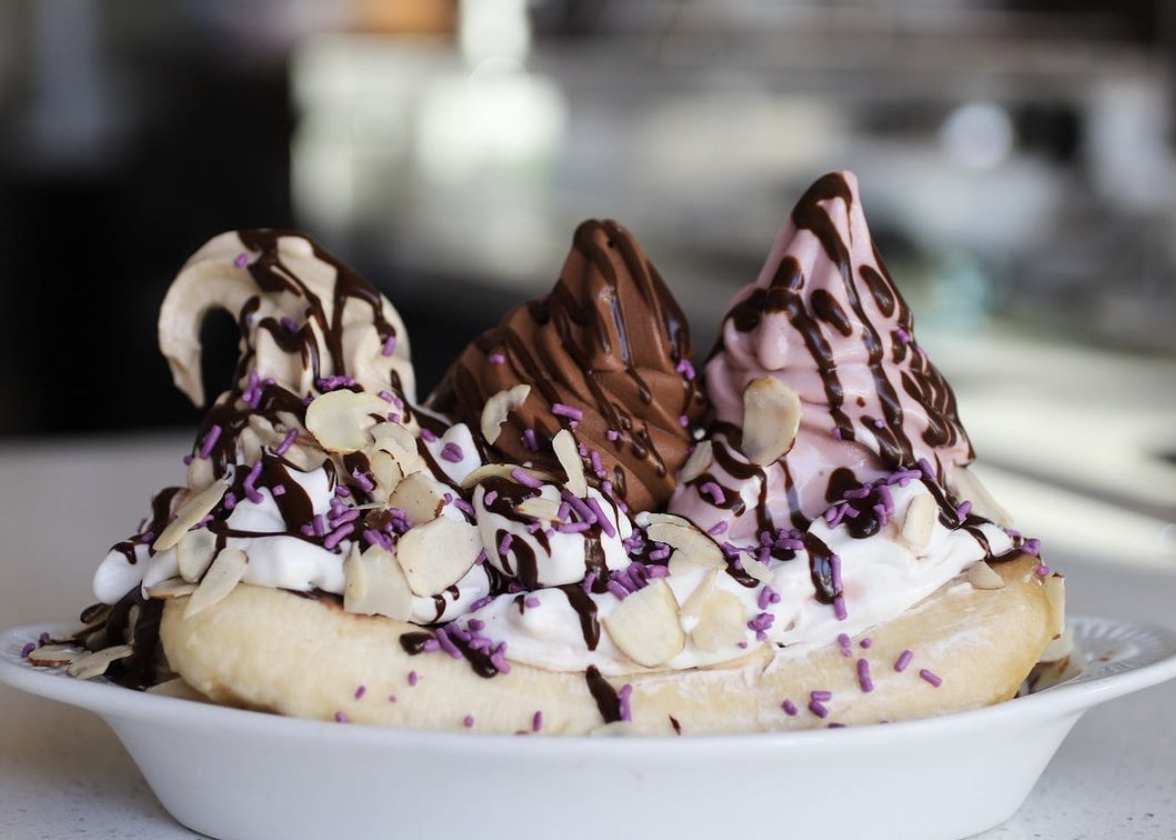 Located both in Glendale and Echo Park, Yoga-urt churns mouthwatering handcrafted yogurt, both vegan and organic. Choose from one of their six rotating flavors including Lavender Blossom, Pistachio Passion and Radiant Golden Rose.
"I've never had better soft serve. The Strawberry Serenity with Peanut Butter Pranan is so good. Especially with their vegan chocolate brownies and mochi on top," Bard College junior Aislinn Feldberg said.
If you want something to sip on, they have smoothies and shakes as well. Where else will you get a kombucha float? For sharing, their banana split sundae or Yoga-urt pie hit the spot. You can also pick a pint to take home!
4.  Leo's Tacos, 4312 N Eagle Rock Blvd, Los Angeles, CA 90041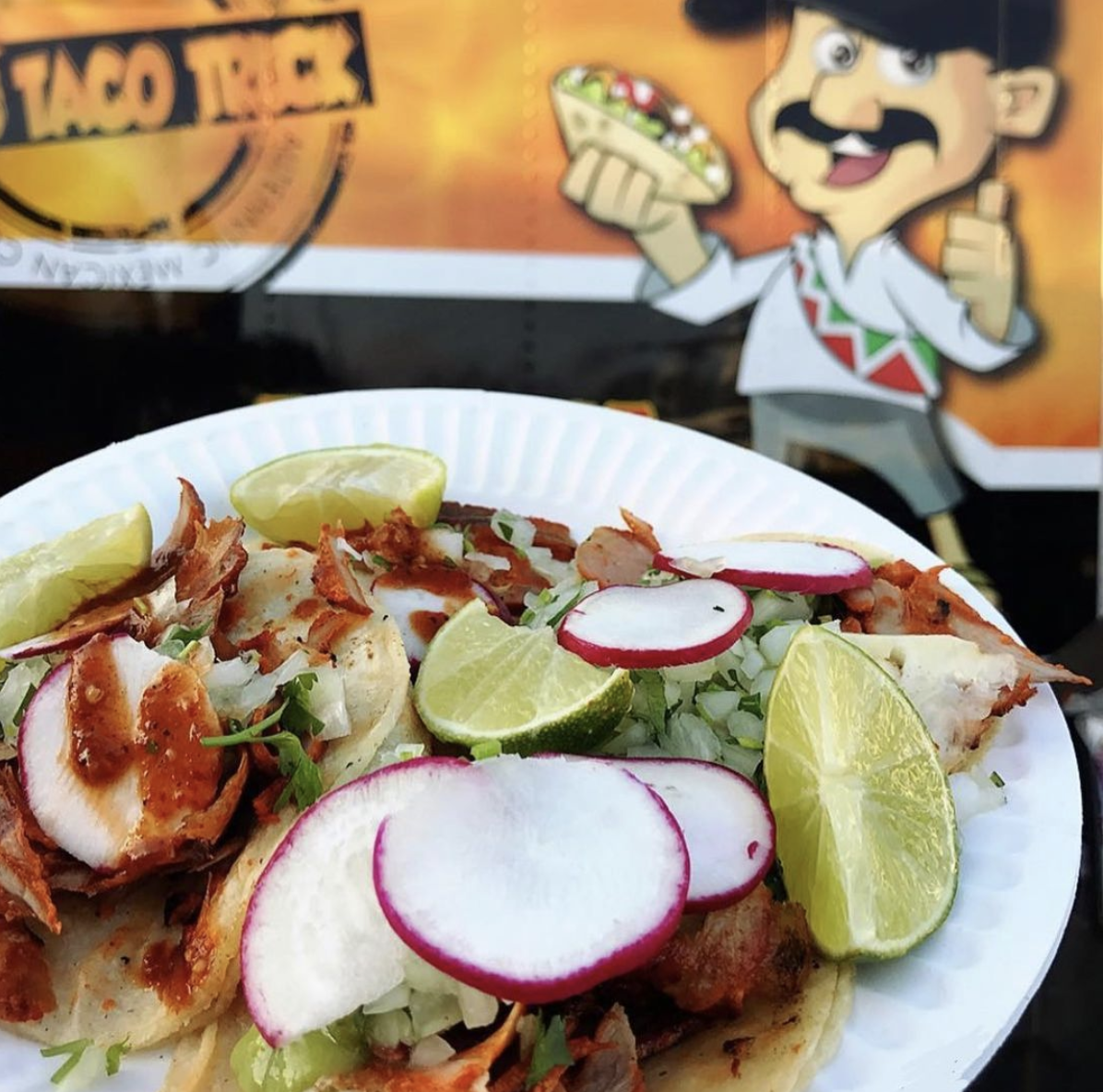 Don't miss Leo's taco truck when you're going down Eagle Rock boulevard. Servicing the community with insanely cheap mouthwatering tacos for over twenty-five years, Leo's remains a neighborhood favorite for late-night eats. From assorted tacos to burritos and quesadillas, everyone will have their tastes satisfied. You need to try the Al Pastor.
3. Café de Leche, 5000 York Blvd, Los Angeles, CA 90042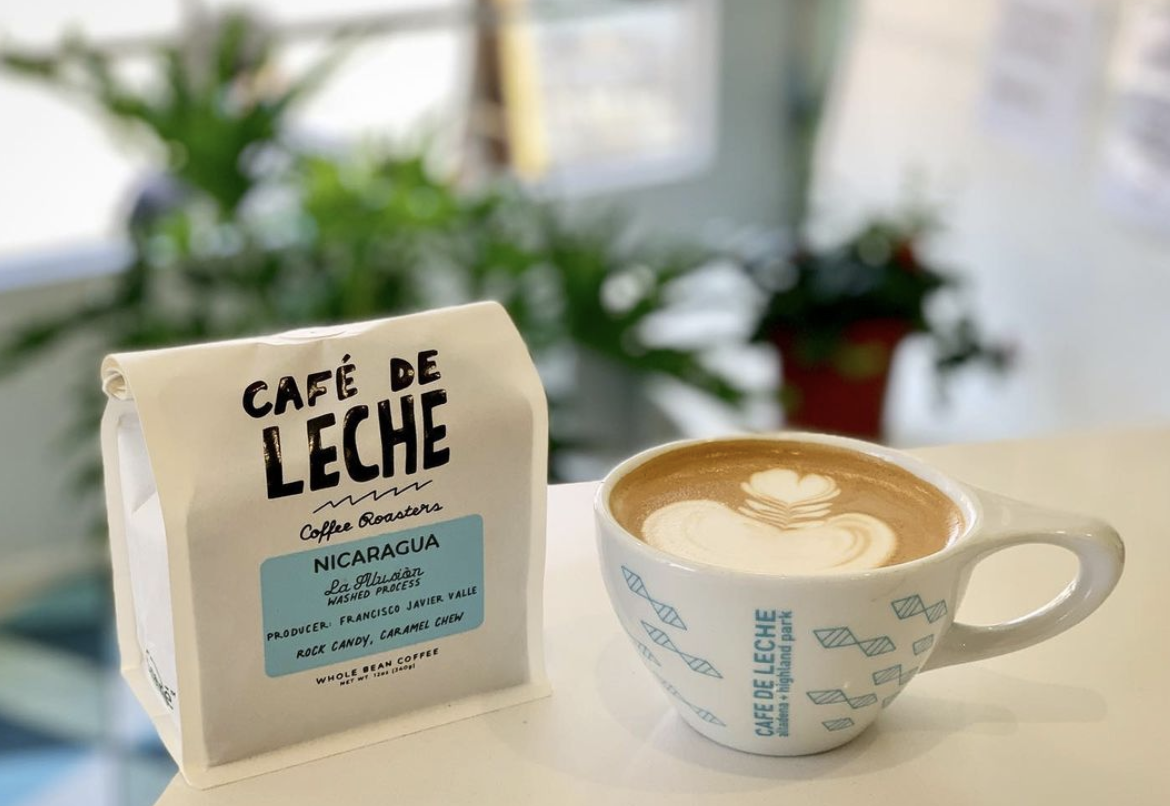 If you find yourself strolling down York boulevard, don't forget to stop by Café de Leche. Their cute exterior balances industrial chic with warmth. Their specialties include the horchata con espresso, chai chatas, mate lattes and more. For a subtler and earthy drink, try the Cafe Campensino with house-roasted coffee, piloncillo, cinnamon, anise and orange peel.
"'Mamá Rosa', as my husband would call her, is my mother. We named our cafe because of her. As the story goes, she was visiting from Nicaragua and we were having breakfast and there it was, my mother calling out to my husband, 'Mateo pasame mi cafe de leche'. Right then, my husband looked at me and said, 'That is it, That will be the name of our cafe. Gracias Mamá!'" owner and co-founder Anya Schodorf said. "We hope Café de Leche brings the same feeling of happiness and family to you as well through our small-batch, handcrafted coffee. Que siga la tradicion!"
Their teas and lemonades are also worth trying. Pastries include various croissants and muffins. Grab a bag of their small-batch roasted beans to brew at home!
2. Triple Beam Pizza, 5918 N Figueroa St Los Angeles, CA 90042
For flaky, crunchy pizza Triple Beam Pizza awaits you. Cut into big squares, your taste buds will explode with each bite. Their lunch specials include 1/4 Pizza, a side and a drink. From the vegan chorizo and squash to ricotta and peppers and potato and sage, you will have a hard time choosing. Triple Beam also offers wines, beers and hard kombucha along with Nancy's Fancy gelato. Their website boasts, "the place where they weigh their pizza."
1. Super Rich, 1814 W. Sunset Blvd. Echo Park, CA 90026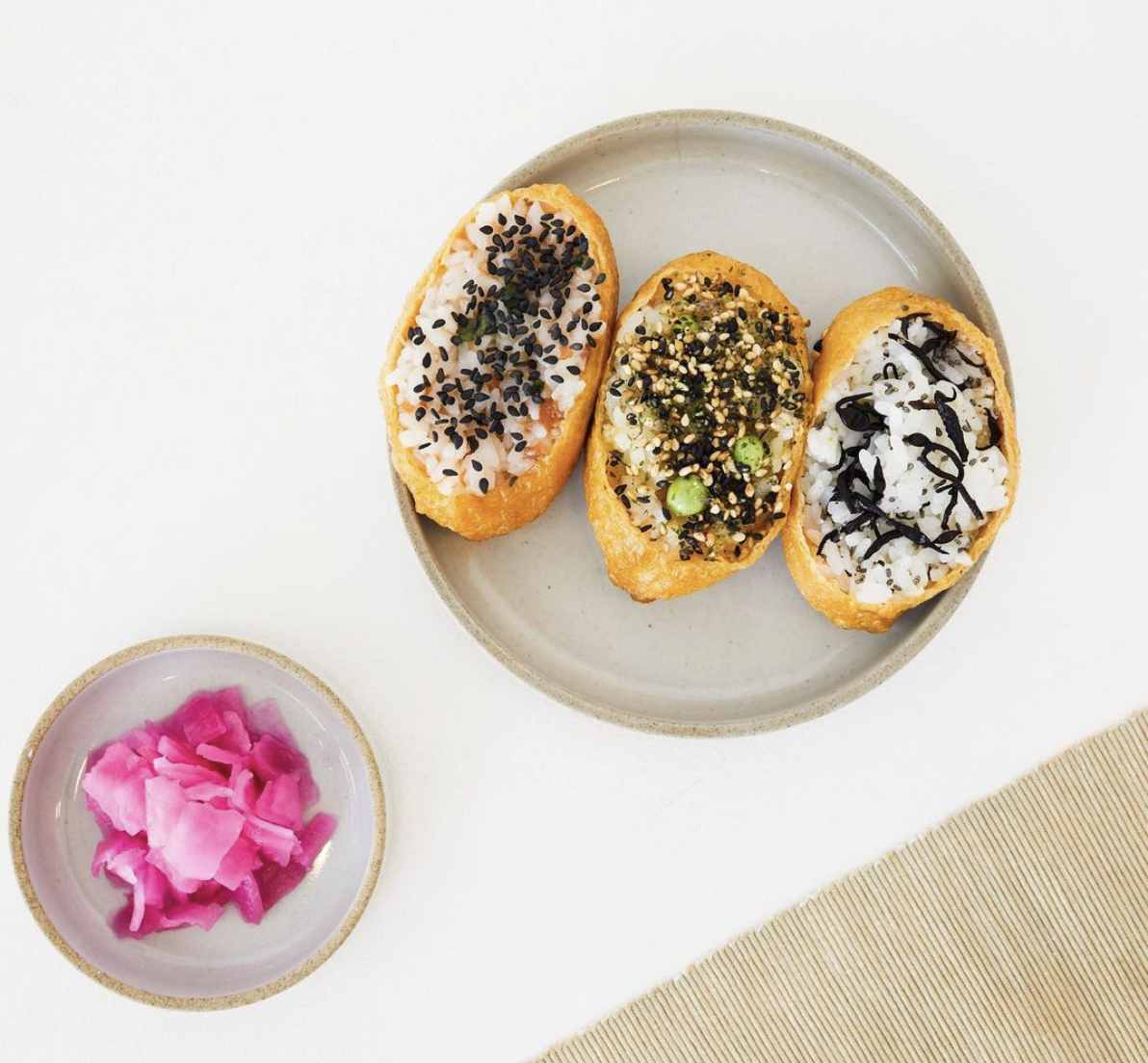 After a day pedaling swan boats in Echo Park Lake or window shopping, Super Rich provides a quick bite to eat. Their yummy onigiri comes in unique selections like the ume shiso with agave and goma or the hemp and chia. You can get a trio of inari or a beautiful donburi set including the yuzu salmon with chopped herbs and furikake. Their drinks, available hot or cold depending on your mood, all include oat milk. With flavors like coconut oat and black sesame, how can you resist?