City of angels, city of dreams, city of Insta feeds. It's like the city was made to be photographed—oh, right! That's why we have Hollywood. We've narrowed down the top 10 destinations for your Instagram posts of Los Angeles. In them, you will become a fabulous angel yourself, so come fly around the city that gave you wings and don't forget to stop along the way to take pictures.
These most Instagrammable spots in LA top any red carpet for the best photography out there.
1. Alfred's Tea Room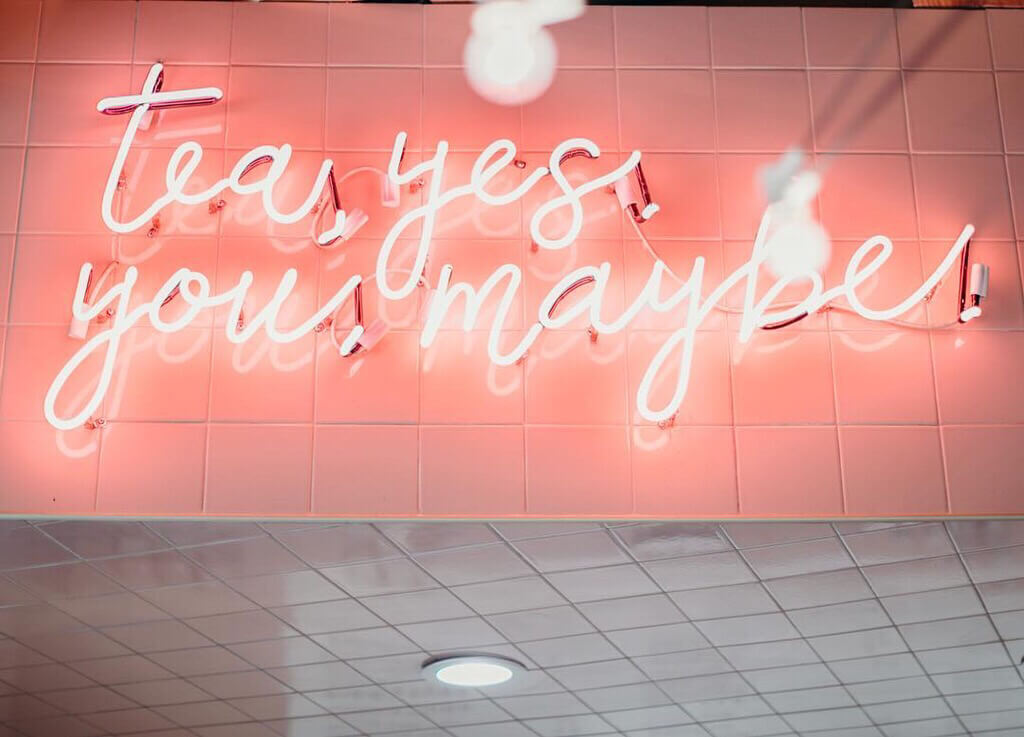 "Alfred's is hidden in between shops in Melrose. I love going there because of the exclusivity of it. There is one in L.A. and the other one is in Japan. They have super cute and aesthetically pleasant rose milk teas and green matcha lattes, which are great for my pictures! It brings some color to my feed," said Alyson Fessinger (@alyfess).
The pinkalicious vibe will bring you Sharpay Evans of High School Musical nostalgia. The wallpaper colors, and LED lights that say: "tea yes, you maybe" and "can we all just get oolong" make great backgrounds for your inner Insta-blogger.
2. Top of Ace Hotel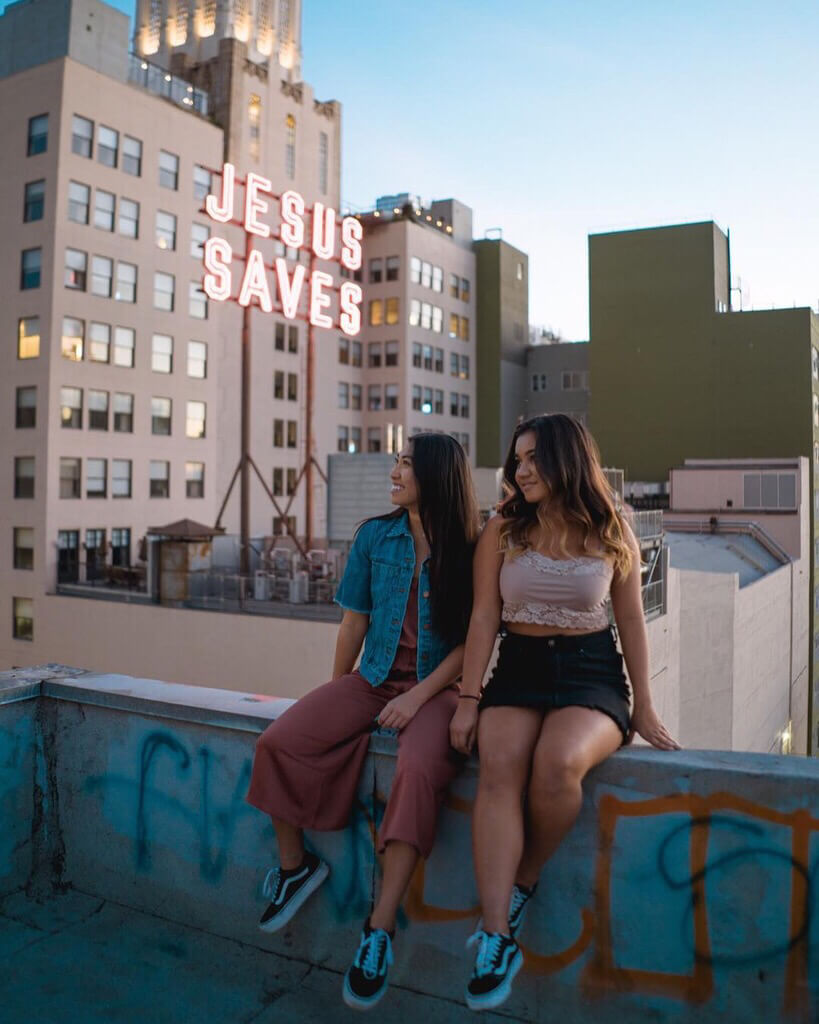 "There's something about being on a rooftop surrounded by big, tall buildings and you and your friends are the only people there to take it all in, is so thrilling and energizing. I love going at sunset as I watch the golden reflections off of the skyscrapers turn into the dark hours as the city lights wake up and the night begins," said Anju Bhandari (@ayeitsanju).
Like Anju said, nightlife in downtown makes your snapshots sparkle with that special something. You can get rooftop access above the parking lot, located right next to the Ace Hotel in DTLA. Being above a building and seeing all of these different people and city lights from the top makes you gain a different perspective of the city: when you see everything turning and weaving from above, you feel the city working all together, like the city is a body and every building and every person work as its parts to form the fast-moving L.A. lifestyle.
3. Ladurée at The Grove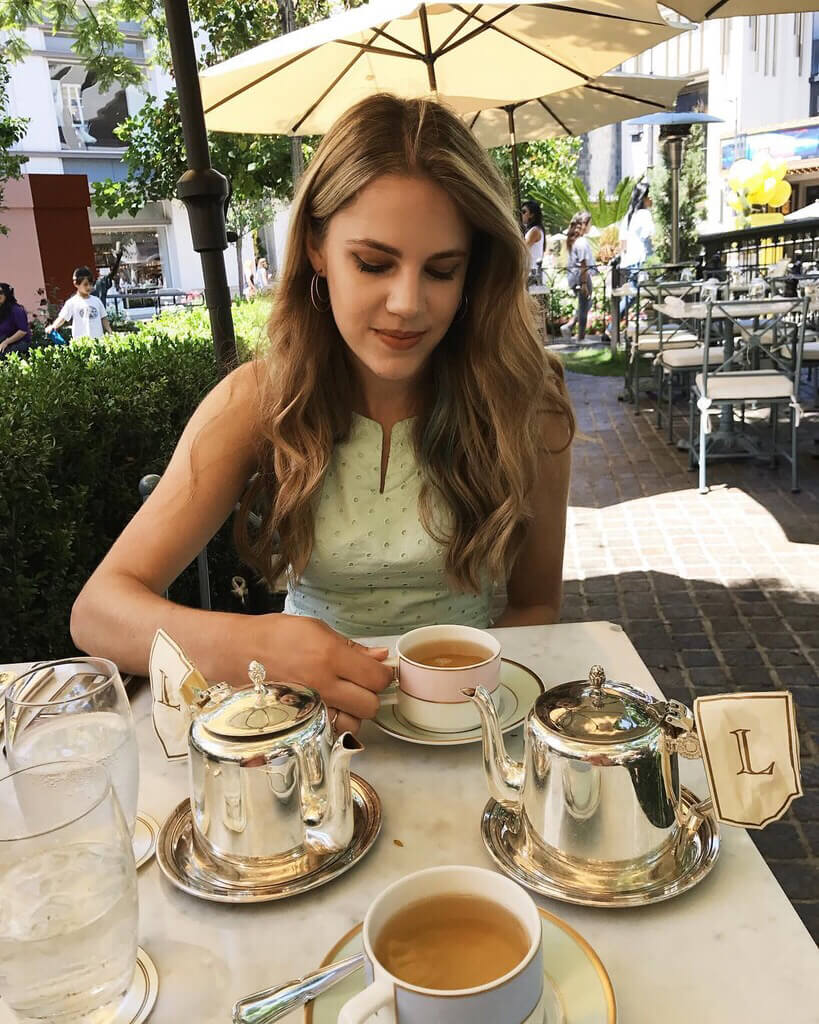 "My favorite thing about Los Angeles is the Grove. It's like having a small piece of Paris in Los Angeles, big thanks to Ladurée for having a location here!" said Emma Skinner (@em.ski).
The lucky people who live in L.A. experience multicultural exposure. We get a collective of cultures blending from European, to Mexican, Asian, Arabic and more. We experience a little bit of others through food. Sample French culture at Ladurée to capture a Blair Waldorf look, while delighting in wonderful French pastries.
4. Malibu Farms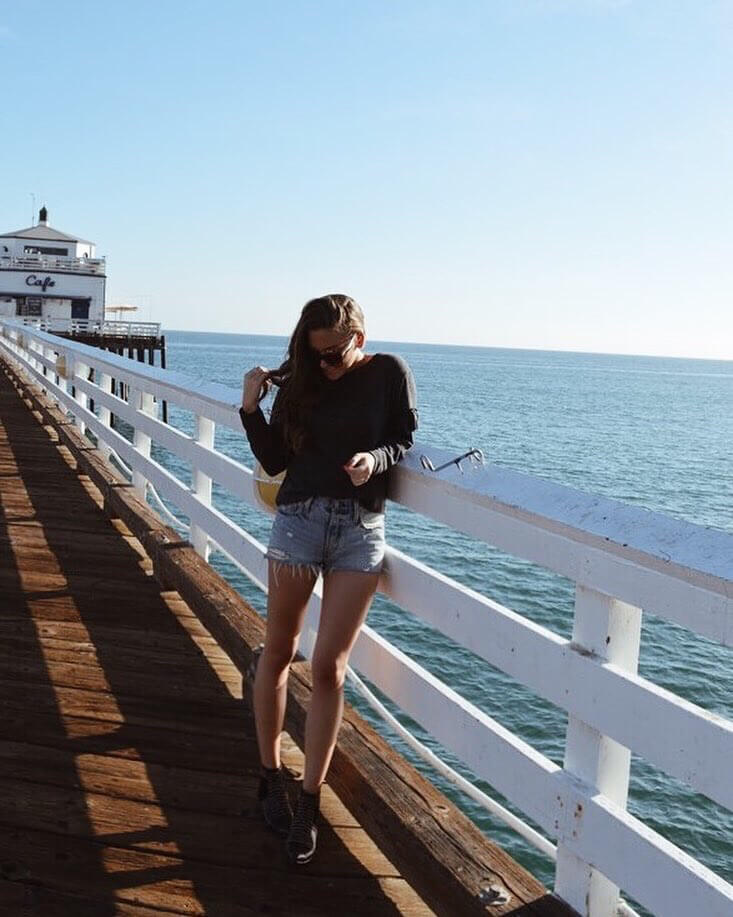 "What screams more L.A. than a place where they serve local, organic, healthy and absolutely delicious food? Malibu Farms is one of my favorite places to run from the hectic city for a second, to clear my mind and enjoy a bite of their amazing cauliflower pizza overlooking the ocean. Not only is the food and location amazing, it's totally Instagram friendly! So make sure you get a picture of you taking a bite of your delicious meal with the aesthetic of the restaurant in the background," said Emelie Bengtsson (@emeliebengtzon).
Jennifer Aniston lives in Malibu permanently and Beyoncé has a vacation home (more like a mansion) on the Cliffside of Malibu. What more do you need to know? The Malibu Farms restaurant will make you feel like an exclusive L.A. star, and the environment will give you a moment of peace from the busy city life. Don't expect to walk into a Charlotte's Web-looking farm, the restaurant offers a chic and airy ambiance for picture taking.
5. Pink Wall on Melrose Avenue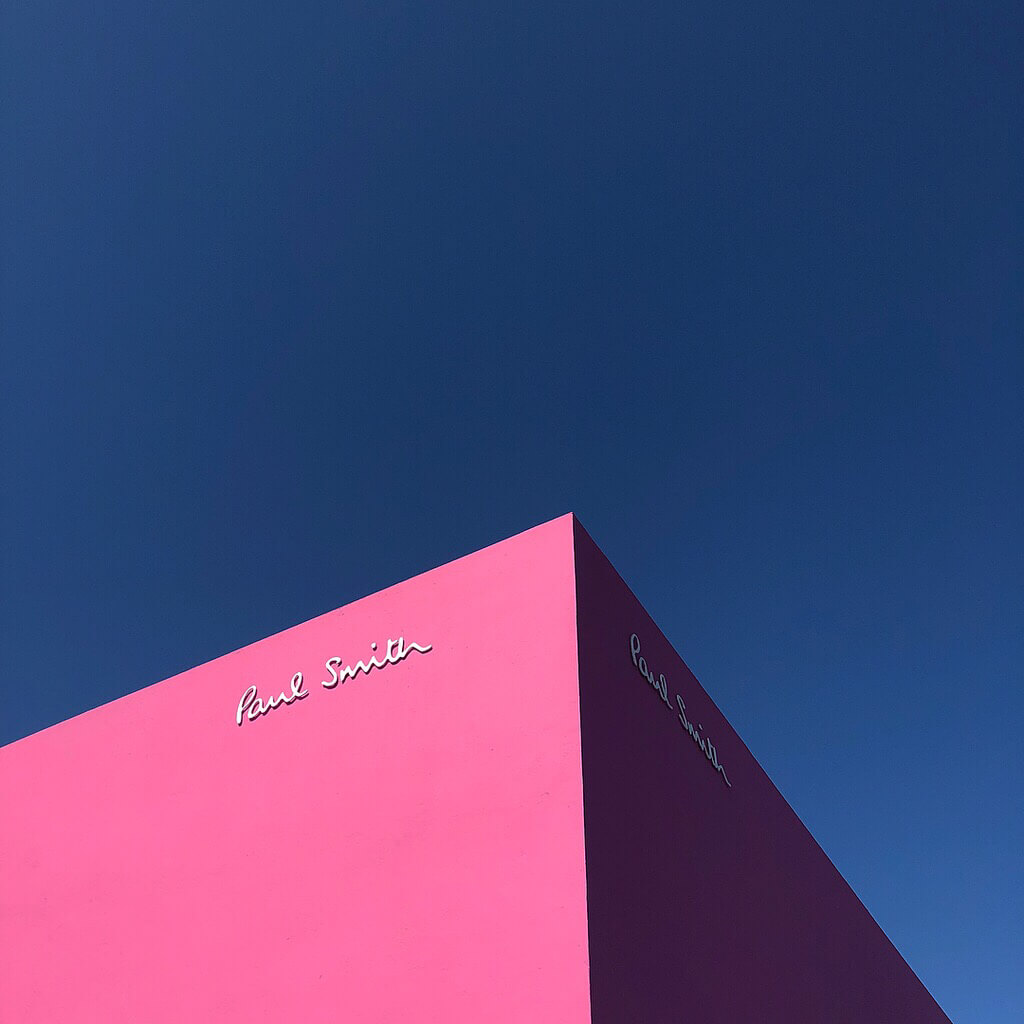 "If you live in L.A., it is a must go-to place to take pictures – even if you are just visiting, you must visit the wall. How else would people know you were in L.A. if you don't snap a picture in this spot?" said Connie Akhavan (@missconniea)
The most famous L.A. Instagram phenomenon (a.k.a. the pink wall on Melrose) receives visitors anytime during the day for photo-shoots and fun filmmaking with friends. Visitors ask us locals for directions to this wall more than they do to find the nearest bathrooms, hotels or even gas stations. And don't worry, your pictures will not look like you splashed Pepto Bismol all over your screen. The wall bring your feed a fun and vibrant cotton candy color that will make your feed look like a unicorn's dream.
6. Venice Canals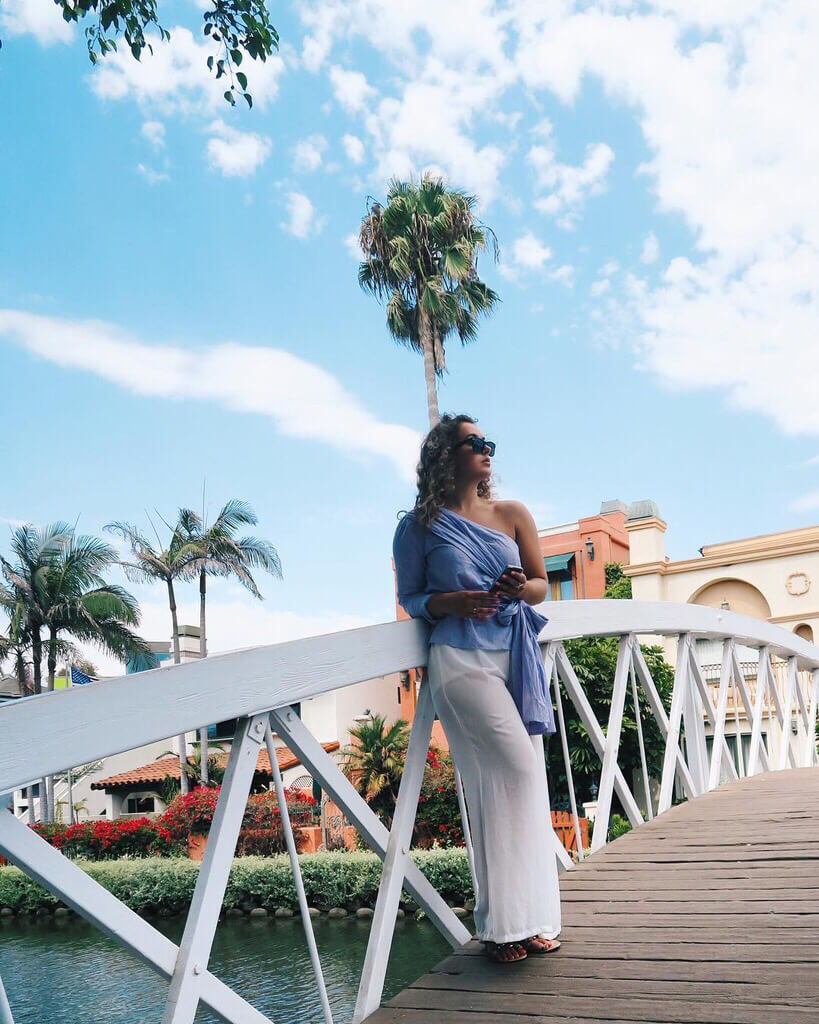 "The Venice Canals offers a meditative and peaceful place to the hectic city of L.A., it's a great place to go on a walk, bike, skateboard, rollerskate – anything you can think of! While also enjoying the beautiful L.A. sunsets," said Viktoria Strand (@victorybyviktoria).
The peacefulness of the Venice Canals will bring you a different experience than the Venice Beach boardwalk. Instead of walking by lots of people who clearly haven't showered in days, being tormented by creepy older men or sensing the greasy smells of the street food by walking on the boardwalk, you will take pics of your Insta-famous dog, take a photo of the perfect picnic or snap a picture of your SO on a romantic date. Head over to the Venice Canals and capture some photographs in this L.A. hidden gem.
7. Hollywood Sign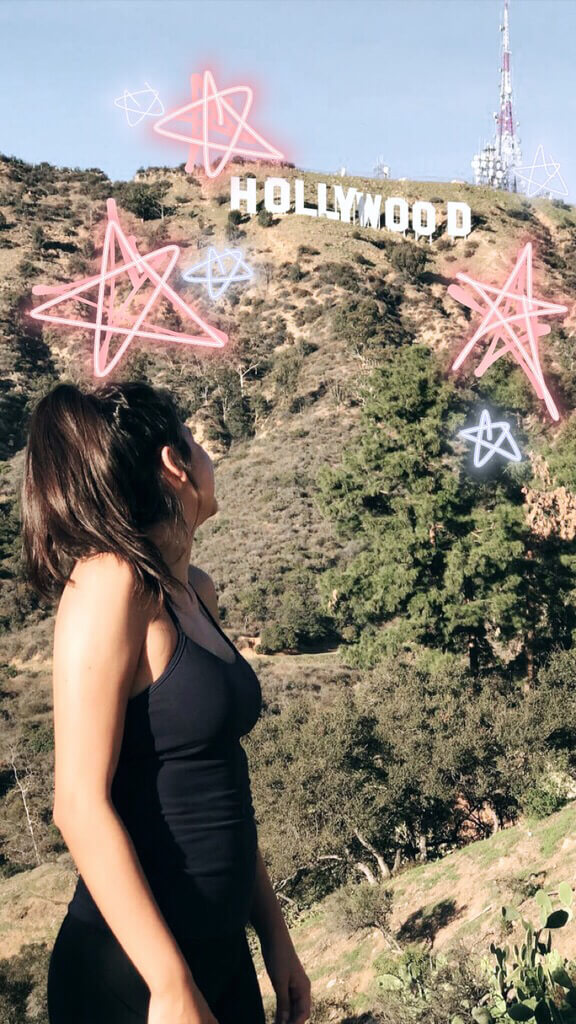 "You can't pay L.A. a visit without visiting the Hollywood sign! You could do the easy way and drive up there to take a picture in front of the sign, but you can also do the hike and capture one from the back of the sign. You will get a wonderful view of the city," said Marissa Milazzo (@marissamilazzo).
Get to experience an amazing ride while driving up to the Hollywood Sign. Before you get your picture taken in front of this landmark, you'll see the extravagant mansions and lifestyle in Hollywood Hills. The cultural icon of the Hollywood Sign appears in movies, shows and every tourist's photographs. You can't visit Los Angeles without posting a picture of you in front of the famous sign. From personal experience, I recommend bringing a mat and doing some yoga by the park, while enjoying the remarkable view.
8. Happy Place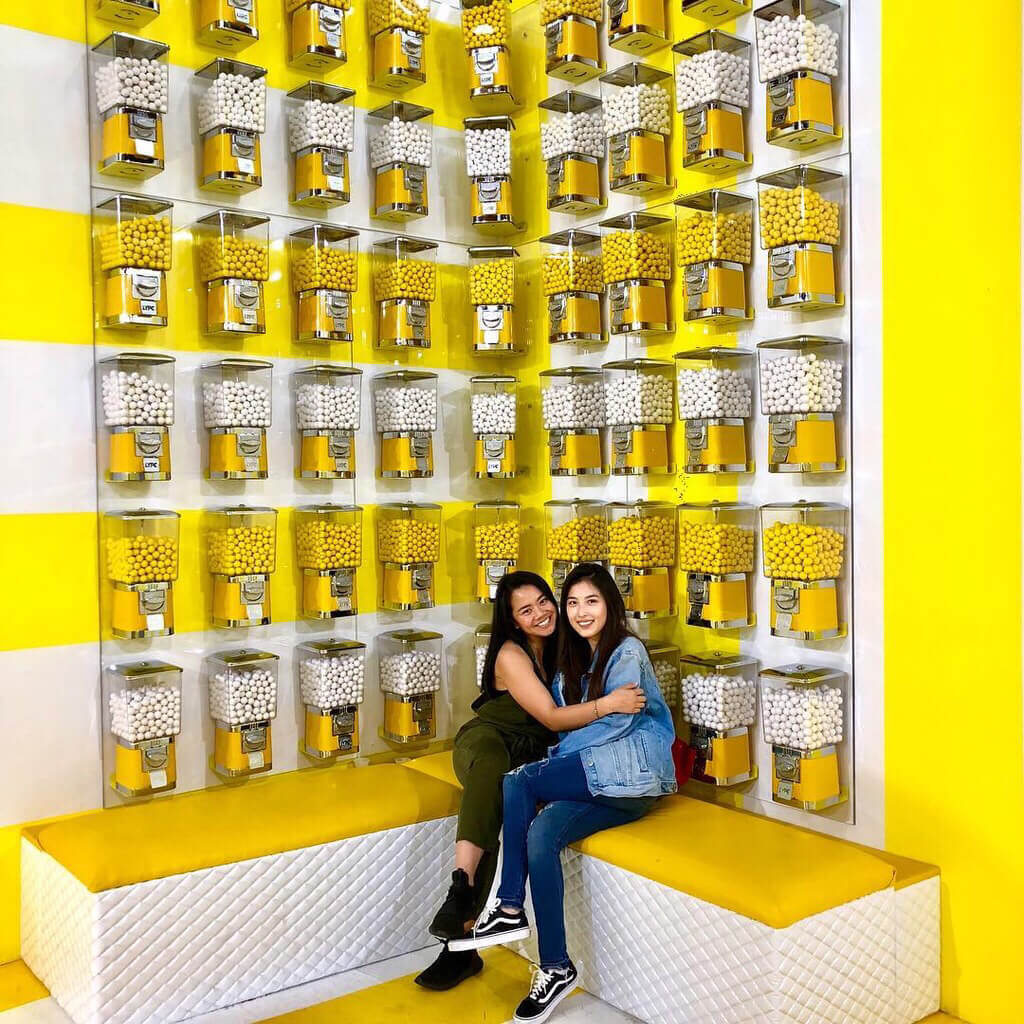 "What's happier than literally a place that is called—well, "Happy Place?" This unique Los Angeles spot will bring your Insta feed incredible colors and happy thoughts. There is no better place in Los Angeles that will bring you so many positive vibes to your pictures," said Laetitia Waliry (@laetitiaw)
Your followers will never get enough of your happiness from your visit to Happy Place. You will get to pose inside the vibrantly colorful art galleries and even interact with the artwork. My favorite spot at the museum is a room where you will find a bright yellow bathtub with rubber ducks all over the walls surrounding it. You can get inside the bathtub and snap an artsy picture. The lighting around all of the galleries rivals a professional studio and you will look flawless in your pictures. Happy Place truly resembles the happy city of L.A.
9. Catch L.A.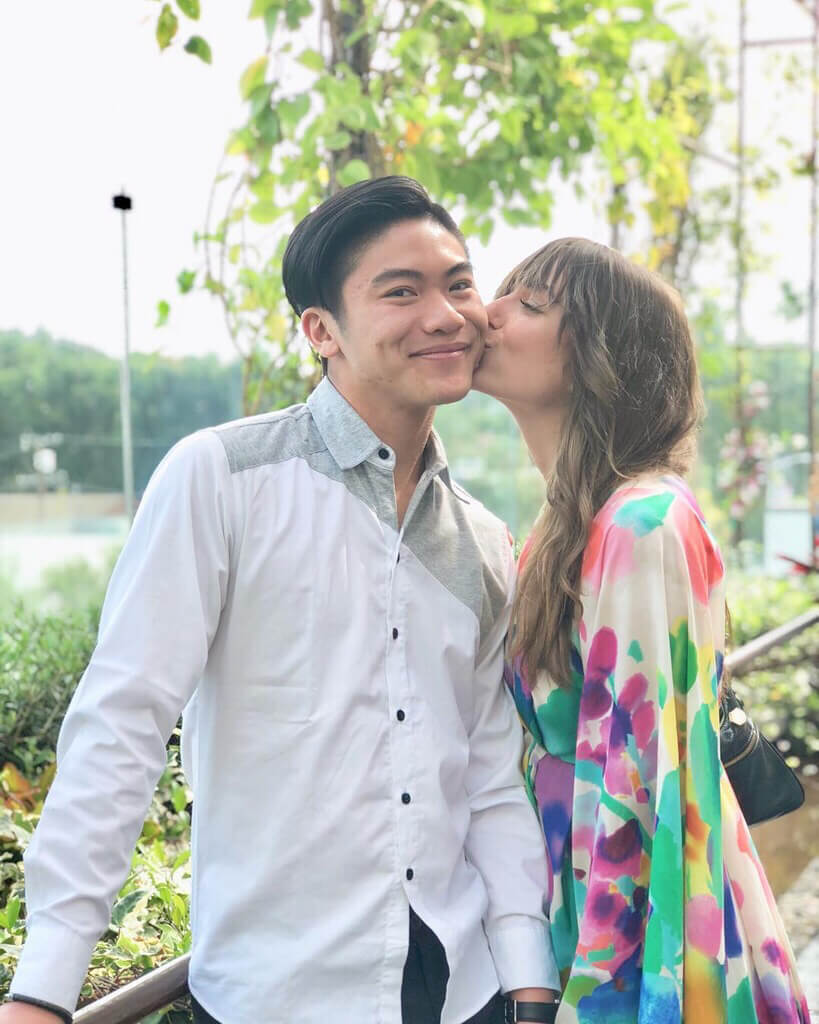 "My girlfriend brought me here for our two-month anniversary. She wanted to have a nice brunch in an aesthetically pleasing place, with a rooftop that opens up. You feel like you are having a picnic in a skyscraper. There are plants everywhere and the rooftop that opens up is made out of glass… the food is definitely Insta-worthy and the drinks are nicely decorated," said Ethan Low (@ethan.low).
You will find the trendiest brunch spot in the city located in Weho, Los Angeles. You can snap some pictures in front of the decorative walls, doors and plants; you will look like a fashionable Indiana Jones in the middle of the jungle. The semi-formal restaurant makes it perfect to visit for a special occasion, so make sure you and your friends wear fancy looking dresses and catch everyone's attention in L.A. Also, reserve a table in advance if you don't want to be kept waiting. On the weekdays, they open from 5 p.m. to 2 a.m. and their weekend hours range from 11 a.m. to 3 p.m. and 5 p.m. to 2 a.m.
10. "Urban Lights" in LACMA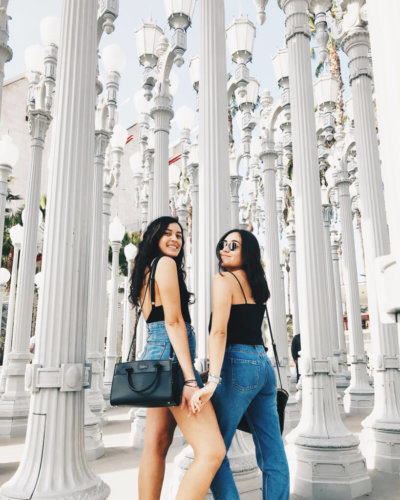 It may sound cliché, but "Urban Lights" remains as my favorite spot in the city. The 202 street lamps art installation embodies the art culture of Los Angeles. I took my best friend who was in town for a visit, and we posed for a good 30-minute photoshoot sesh. Too long? I don't think so. We truly felt like Insta models and our friends actually loved our pictures. Capture the unforgettable moments the city brings and add an iconic L.A. destination to your Instagram feed.