With coronavirus cases once again soaring around the world and countries beginning to go on lockdown again, this pandemic seems to be never-ending. When it comes to COVID-19, new information is constantly coming out. Staying up to date and informed with COVID-19 can keep not only yourself but the ones around you safe.
From how the virus is actually spread to how you can keep yourself safe, here is everything you need to know about COVID-19.
How did the Coronavirus start?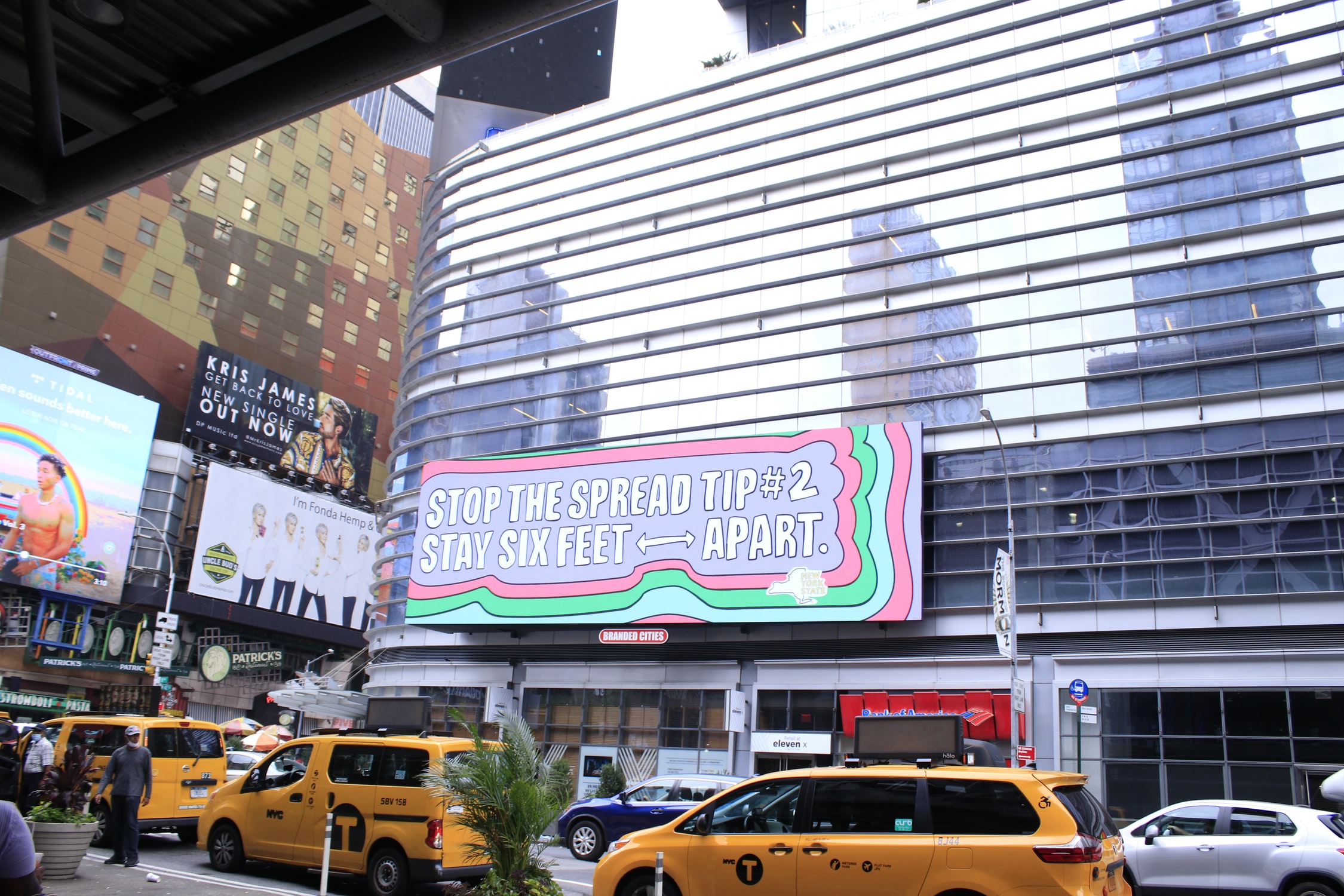 Let's start at the beginning of it all and touch base on how exactly the coronavirus found its way to the United States. Everyone has their own speculations about the origins of the virus and uncertainty still surrounds the topic. However, it is thought that the first case arose in Wuhan, China towards the end of 2019.
China reported cases of a "viral pneumonia" on Dec. 31. As these cases began to rise in China, the CDC began implementing public healthy entry screenings at major airports like LAX, JFK and SFO on Jan. 17. Four days later on Jan. 21, the United States confirmed its first case of coronavirus in a Washington state man who returned from Wuhan. As the virus began to make itself known in the United States, WHO declared a global health emergency on Jan. 30. On the same day, the U.S. reported its first case of person-to-person transmission between a husband and wife in Chicago.
How exactly is the coronavirus spread from person to person?
We've been told to maintain a distance of six feet apart and mandatory mask mandates have been implemented worldwide. However, with holiday travels and students returning back to school, being informed about how exactly the virus is spread is crucial.
According to the CDC, the virus most commonly spreads between people in close contact or within six feet of each other. The virus will spread through respiratory particles when an infected person talks, sneezes, coughs or even just breathes. Nearby people can then inhale these particles through their nose, mouth, airways and lungs which can then result in infection. Scientists believe that this is the main way that the virus spreads.
However, it's not the only way. The virus can also be contracted through surfaces and objects by touch. A person can test positive for COVID-19 after touching a surface or object that has the virus on it and then proceeding to touch their own mouth, nose or eyes. Scientists also believe that the virus particles can stay present in the air or on surfaces. The virus on surfaces and objects can be present for hours or even days. They also believe that the virus can travel over six feet, especially in indoor environments with bad ventilation like cars, restaurants and gyms.
How can you stay safe in these hard times?
First and foremost, avoid non-essential travel. Now is not the time to take that dream vacation or decide to let loose at a bar on a Friday night. Next, wear a mask over both your nose and mouth. Masks need to be worn by everyone in public settings and when around people who you don't live with.
"Masks should be minimum two-ply (three layers if possible)," said physician's assistant Janet Sun. "The safest mask is the one you're wearing properly. Make sure the mask fits your face well, no gaps and should fit snug around your chin."
When it comes to masks, so many different options are out there. From disposable masks to N95 masks and even DIY masks, which ones are actually the most effective?
"N95 masks are the best for protecting yourself from the virus but they are mainly worn by healthcare workers," said NICU nurse Claudia Penate. "To preserve the supply, the next safest would be nonsurgical disposable masks or multi-layered cloth masks. There is always a chance if you make your own cloth masks, it can still allow droplets and particles through."
Other ways to keep yourself safe include washing your hands, covering coughs and sneezes and monitoring your health daily. If you experience any symptoms, make sure to self-quarantine.
What do you need to know about the vaccine?
You might find a light at the end of the tunnel after almost a full year of our daily lives being altered. The FDA recently authorized both the Moderna coronavirus vaccine and the Pfizer-BioNTech vaccine. The Moderna vaccine includes two separate shots one month apart from each other. It also proves 94.1% effective in preventing symptomatic COVID-19 just 14 days after the second dose. The Pfizer vaccine also includes two separate shots administered 21 days apart. With 95% effectiveness, the vaccine prevents symptomatic COVID-19 just seven days after the second dose. Health officials administer vaccines to high-risk people as well as healthcare workers. Slowly, they will be made available to the general public. Officials are estimating that there could be enough to vaccinate around 30 million people in January and around 50 million in February.
Since the vaccines are such a new development, people still have a lot of questions and concerns. First, if someone already acquired COVID-19 and recovered, they do still need to get vaccinated. "We cannot say for sure how long immunity from a natural COVID infection lasts," said Sun. "There have been cases of COVID-19 reinfection."
Another concern from the public is the potential side effects of such a new vaccine.
"I received the Pfizer vaccine and I just had an overall sick feeling," said pharmacy technician Haley Cichon. "I know other people who have had a fever too."
In regard to the Pfizer vaccine, the most common side effects include pain, swelling and redness in the arm where you got the shot. Other side effects also include chills, tiredness and headache. According to the CDC, in clinical trials most side effects were mild to moderate. On the other hand, for people that received the Moderna vaccine, the most common side effects lasted several days. Side effects for the Moderna vaccine include tiredness, joint pain, swollen lymph nodes, chills, headache, nausea and vomiting.
It's super important to keep in mind that new information about the vaccines is constantly being updated.
For example, scientists are still not positive about whether or not the vaccine can actually stop the spread of the virus. Although both vaccines appear effective at preventing the virus, there's still not much evidence that they can actually stop the spread.
"Dealing with a novel virus has been stressful and exhausting to say the least. I have seen how the virus can spread throughout a household, sending some family members to the hospital," said Sun. "We just need people to continue taking precautions and staying safe while they perfect the vaccine rollout."
Hopefully, our lives can slowly return back to normal this year. Wear your masks, practice social distancing and remember to stay positive!