Let's cut the nonsense: you convince yourself that you'll wake up early for a refreshing run to not only feel healthy but also productive. However, you continue to snooze your six alarms that you scheduled to start buzzing at 9 a.m. on the dot. Don't feel ashamed my fellow Gators—we all do it. Regardless of the time of day, getting motivated to run can feel challenging. Nevertheless, picking the right places to run can certainly influence your desire to either get started or keep going!
Whether you plan to jog or sprint, check out these 10 areas near the University of Florida to get those feet moving.
10. Treadmill at the Gym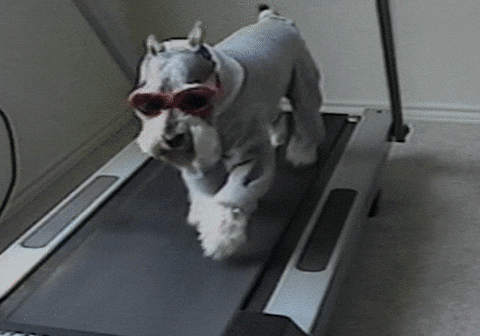 There's a reason the treadmill takes the tenth spot on this list. Surely, you can achieve a grueling cardio sesh by controlling the speed and incline on a treadmill. Plus, running with a fan over your head will definitely keep you cooler for much longer. However, the downside of exercising on the treadmill—unless you're checking out attractive gym junkies—is that it could get a little boring. After all, you're just running in the same spot, staring at the same view.
The treadmill works great for a quick warm-up before hitting the machines at the gym. If you want an effective fat-burning workout, try the 12-3-30 TikTok trend; that is, walk at a speed of three miles per hour on an incline of 12 for 30 minutes. But if you want to run long distances, I certainly suggest you pick a spot with a nice view. Trust me: it makes that glorious run feel 10 times better.   
9. Through and Around Campus
If you want to feel those main character vibes while running, nothing tops taking a long cardio excursion around campus. I mean seriously, running through UF campus practically embodies a quintessential college workout. Besides, you might get lucky and experience a tour group holding out their hands for you to high five—yes, this actually happened to me, and I never felt more motivated to keep running. 
By following this three-mile trail, runners pass by the UF College of Dentistry, Reitz Union and Ben Hill Griffin Stadium. The campus landscape features a variety of hills and stairs, which give your leg muscles a tremendous workout. Additionally, you can make a pitstop at a bench to engage in a couple calisthenic exercises (totally going to recommend doing tricep dips to work those arms). College goes by fast, so cherish your time on campus by running around and through it.  
 8.

Percy Beard Track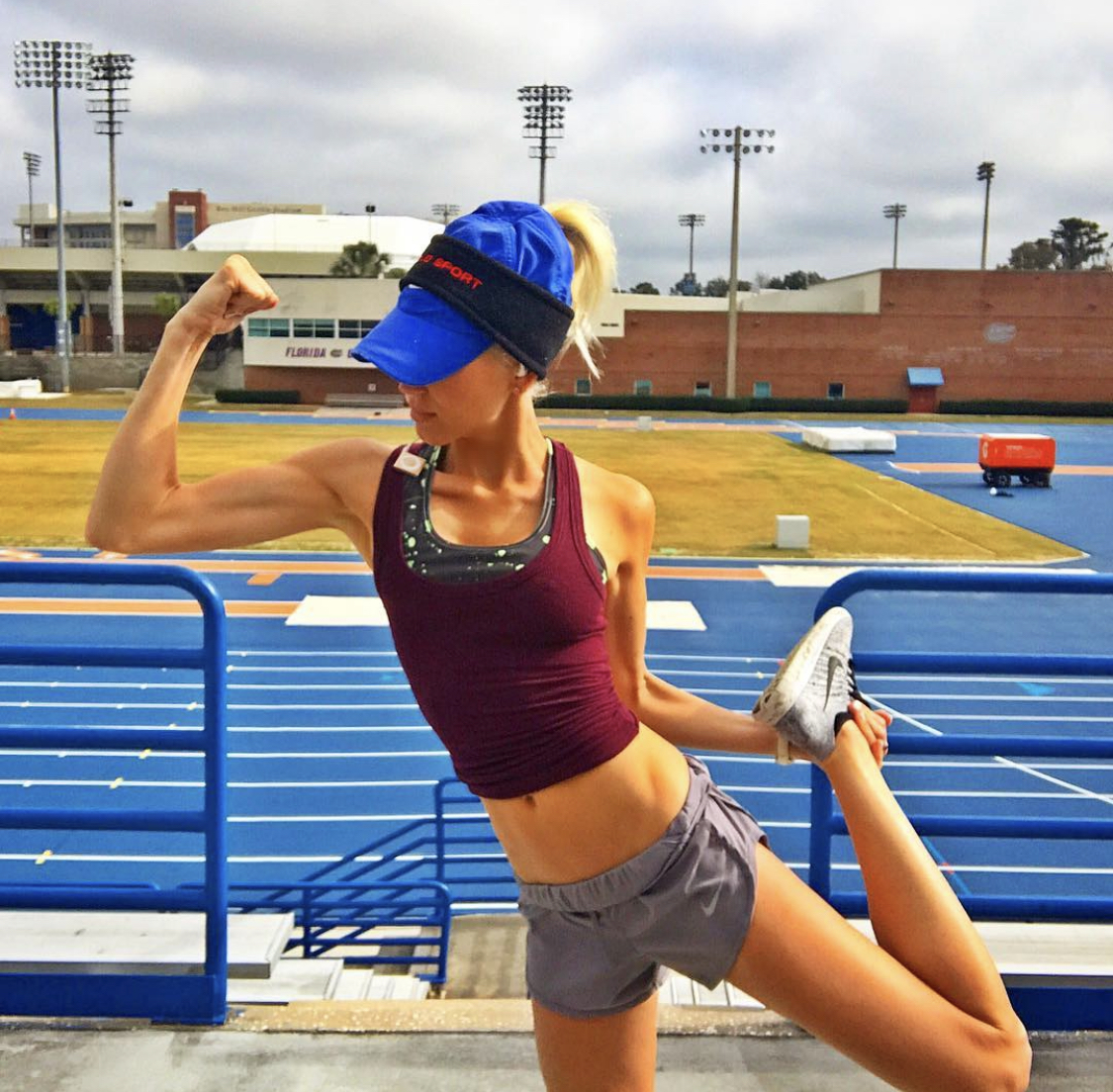 Unless you're on the roster of the Florida Gators track and field team, you probably miss the good ol' days when you ran track or cross country in high school. Ahh, remember those stats that made your coach so proud? Turns out you can relive the glory days while also getting back in shape by checking out the Percy Beard Track located at 325 Woodlawn drive. 
"I used to run track in high school, so sometimes I'll go around the track near the O'Connell Center," junior Tori Kane said. "It's really relaxing to run there because normally no one is there."
Enclosed within the James G. Pressly Stadium, the track sits at the center of 4,500 seats. Should you wish for an audience's acclaim, invite your pals to cheer you on! Keep in mind the Gators track and field program frequently uses the track, so make sure to check the team's schedule to see when you can borrow their turf for a practice session of your own.    
7. Sorority Row Loop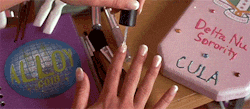 You might be a sorority girl who desires a nearby running route, or you might be someone who wants to exercise near Sorority Row to check out said girls (I don't blame you, but just don't be a creep). Whatever the case, the location actually sits in the middle of a great running route that loops around like a giant rectangle. 
Not only do you get to jog under shady trees, but you'll also experience a nice moderate incline while running adjacent to 13th Street. Spanning 2.35 miles, this route seems most ideal for students who live near either Sorority Row or Alight Gainesville apartments because these two areas sit at the opposite ends of the trail. 
6. Fraternity Row Loop
Okay fraternity boys, now you actually have a reason to take off your shirt (you know, so you can stop doing that at literally every social function). Dash through this 2.88-mile trail that covers Fraternity Row and feeds into the heart of UF campus. 
Runners who take this route will pass through nearly every hotspot on campus, which makes it the perfect trail for students who live in dorms or fraternity housing. Bonus: if you get thirsty or need a quick snack, stop by the Turlington vending machines for an energy bar, water bottle or Gatorade. That said, beware of the time you take this route—you don't want to constantly keep bumping into students who are only trying to get to class.  
5. Astronomy Trail at NW Eighth Avenue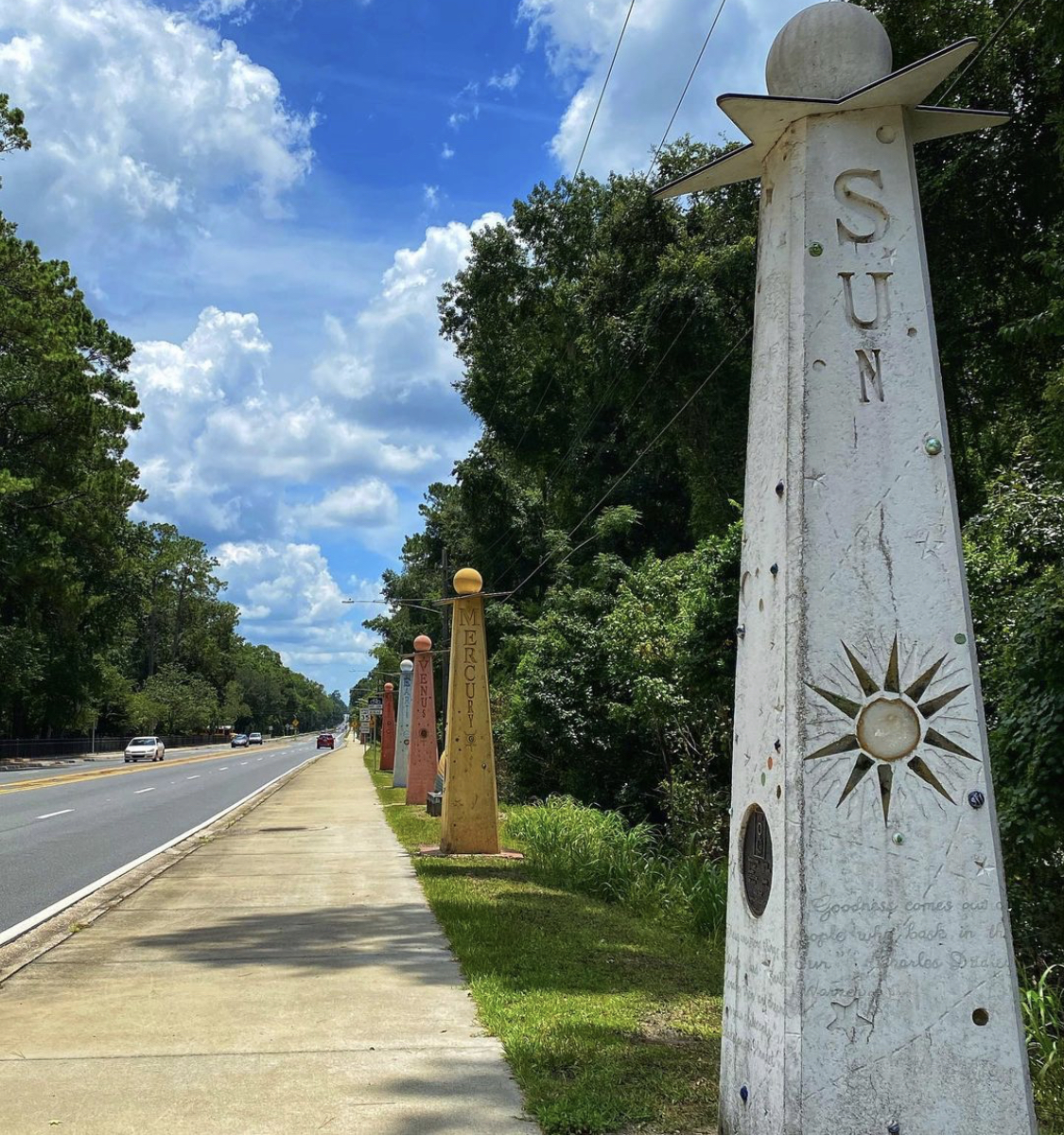 Calling all seasoned runners: you're going to need some incredible endurance for this route. Spanning from NW 12th St. to SW 34th St., the sidewalk bordering NW Eighth Ave. runs 2.13 miles long (4.25 miles roundtrip) and features a giant, daunting hill. Yup, you'll achieve those thunder thighs in no time. For those reasons, I'd recommend that experienced runners embark on this trail. However, a parking area sits at NW 31 drive, so feel free to drive there and get a head start on your run. Not to mention, Alight Gainesville apartments are situated close to the end-point of this route, making it perfect for student runners who live nearby. 
A few hidden gems sit on this route, including the Gainesville Solar Walk and the Hogtown Creek Greenway. I repeat: an idyllic forest trail and human-scaled solar system both sit on the same road near the parking area mentioned above. Indeed, NW Eighth Avenue is probably one of the most underrated running paths in Gainesville. If you've never checked it out, I highly recommend it.
4. Depot Park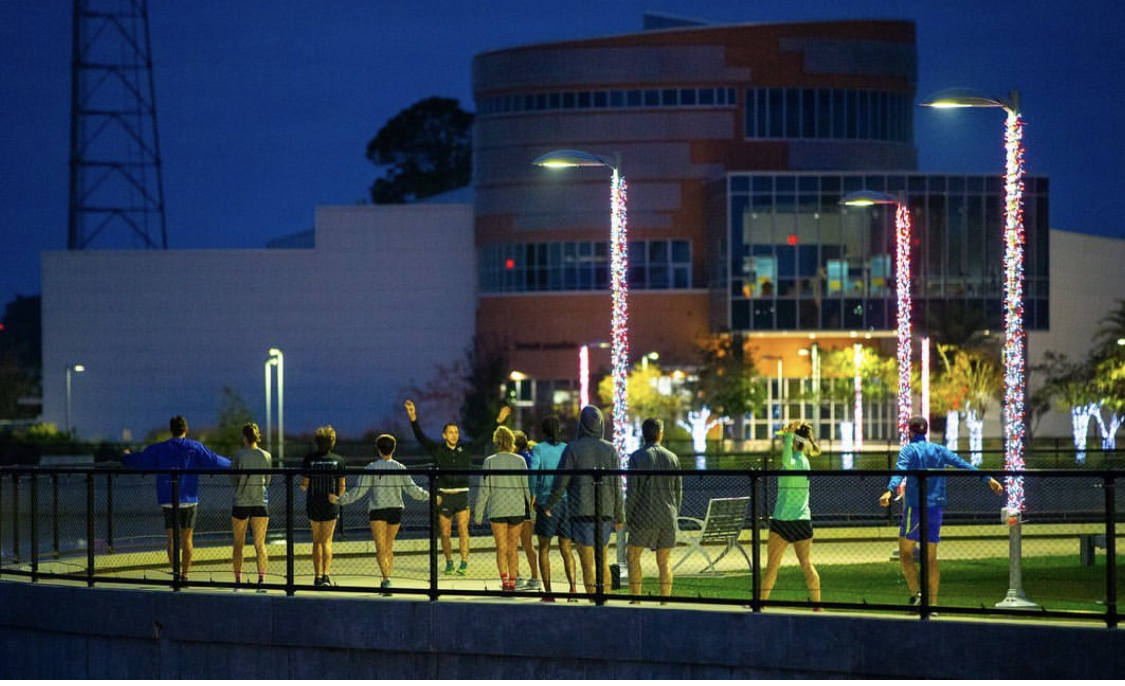 A picturesque place indeed, Depot Park gives runners the perfect spot to exercise when the sun comes out and the sky looks beautifully blue. Home to several ponds, a playground and a splash pad (which is meant for kids, but you might as well use it to cool off), the park usually sees a moderate number of visitors. It's a great place for students who like to run in a social environment. 
"I like to run at Depot Park since it has a high-quality track that surrounds a lake, as well as a well paved sidewalk leading all the way to the park," junior Ian Richards said.
Located at 874 SE Fourth St., the park serves a great running area for students who live near the Porters Community and University Heights neighborhoods. However, the park provides free parking options. Make sure to bring your favorite Gatorade because after your run, because you can learn more about the sports drink's history by visiting the Cade Museum for Creativity and Invention. 
3. Museum Road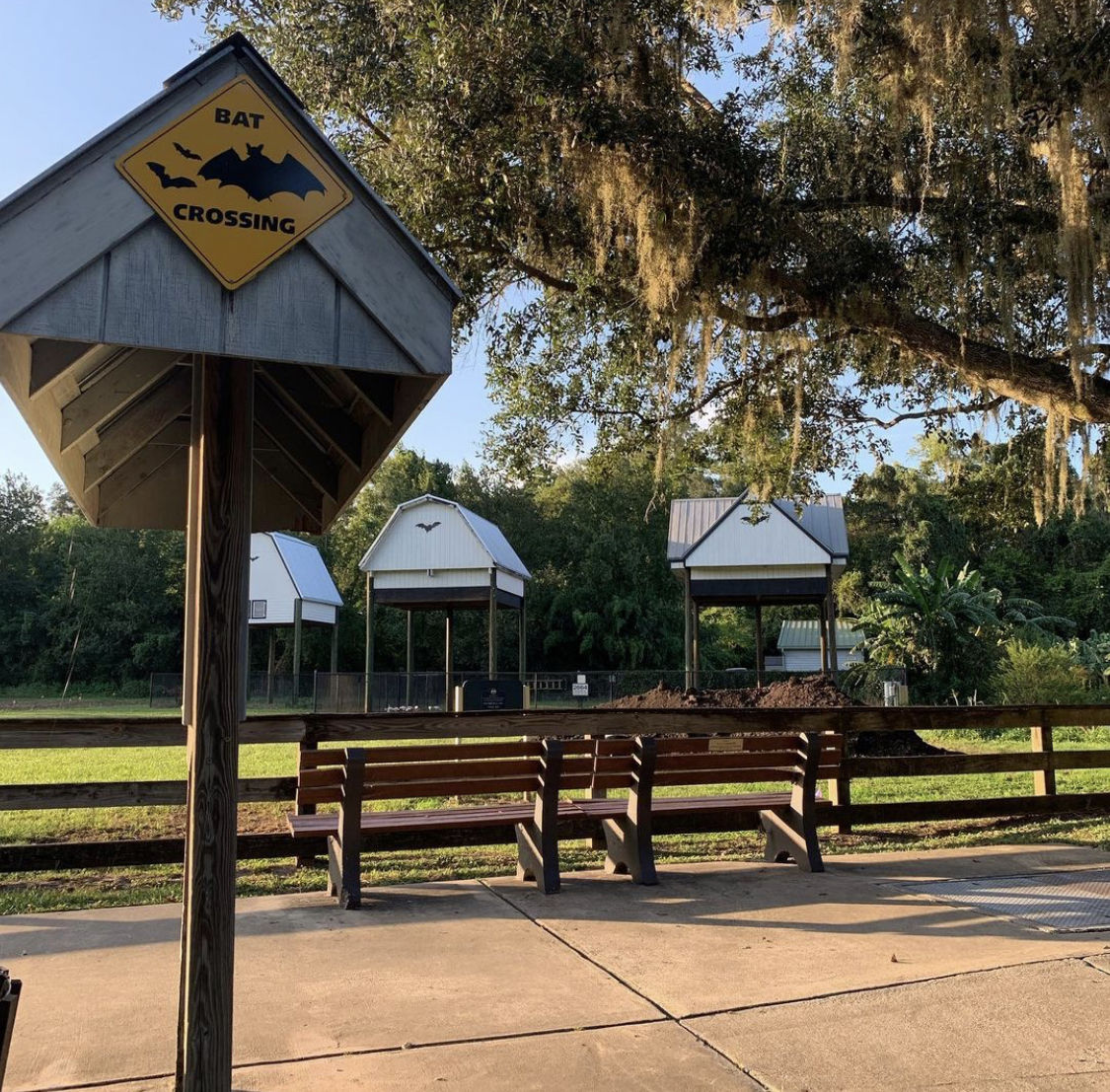 If you take a drive through Museum Road, you're bound to see at least three people running through this long-stretched street. Intersecting directly through UF campus, the two-mile road features the college's prominent buildings while also feeding into a serene woodland path populated by oaks covered in shrubs.
Perhaps one of the most visually appealing routes, Museum Road allows you to pass by Lake Alice and the Bat Houses. Warning: while it's a spectacular view to watch the bats emerge during the early evenings, beware the potential of getting hit by bat feces (evidently, it happens).  
2.

DNA Bridge and Stairs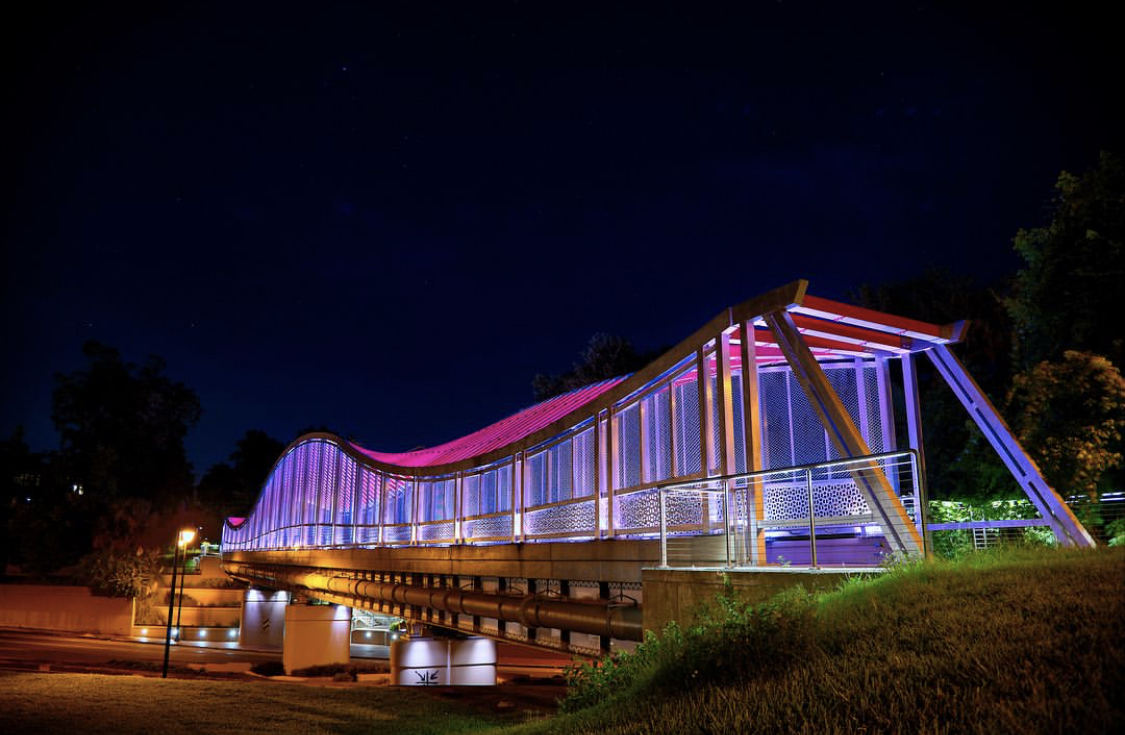 Get ready: this one's a real calorie burner. By following the Waldo Road Greenway-Depot Avenue Rail-Trail, you'll eventually encounter the visually appealing DNA Bridge. While the trail itself runs from SW Archer road to Depot Park, the bridge is located on 13th Street near Lark Gainesville apartments. That said, running through this area should certainly be experienced before you graduate; consider it a point on a UF bucket list for fitness junkies. 
Want to give yourself the absolute leg workout? Beside the DNA Bridge sits a wide outdoor staircase. If you know where I'm going with this, then you probably frequently use the StairMaster. While a long run might feel refreshing, it's not a powerful workout without getting those steps in. So run those stairs!
1. Ben Hill Griffin Stadium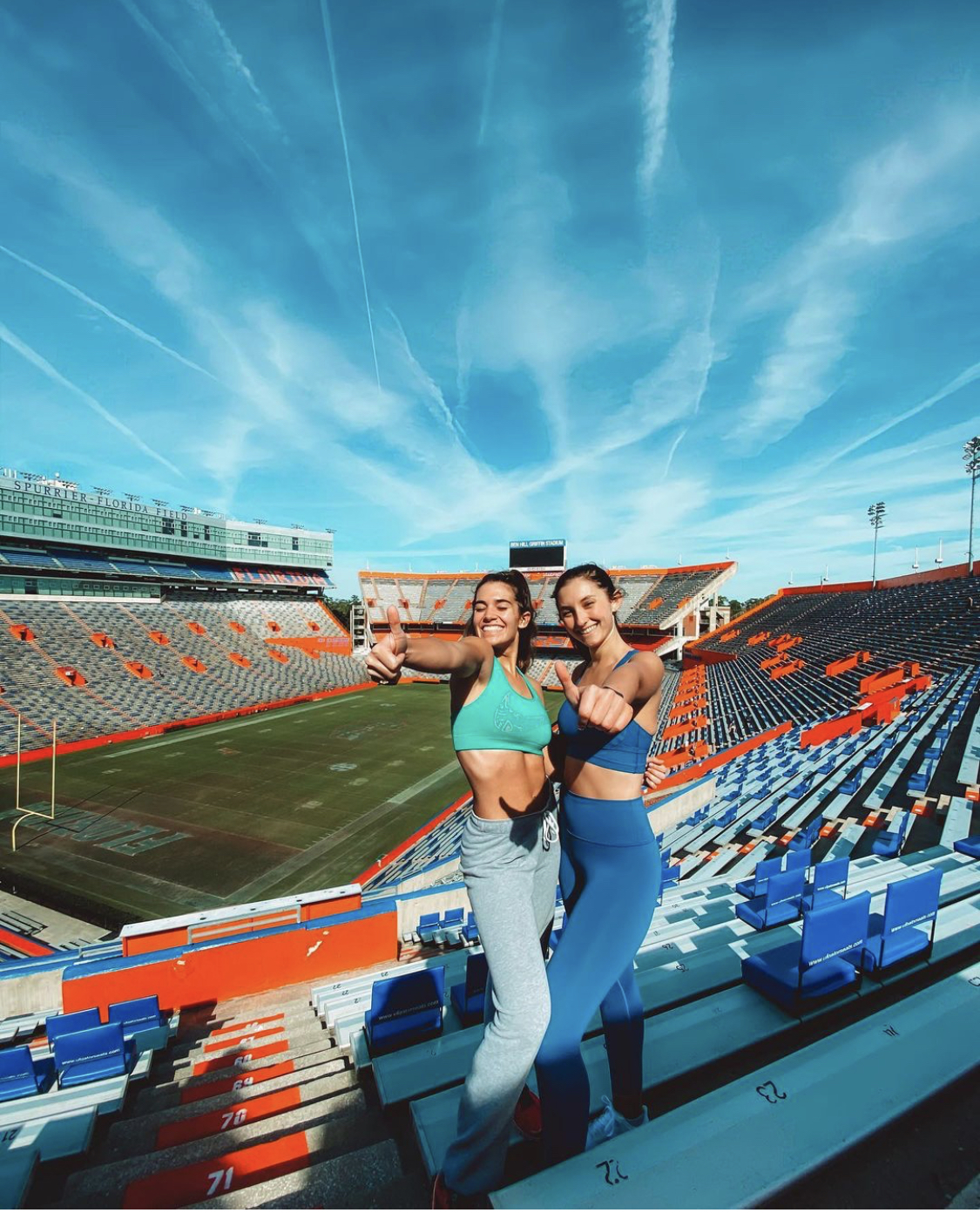 Are you even a real Gator if you've never worked out at the stadium? At this point, breaking any form of sweat at Ben Hill Griffin Stadium seems a rite of passage for all UF students. Besides, who wouldn't want to exercise where the Gators play? 
"A good workout is my favorite way to unwind after a day of studying, and going for a run at the stadium gives me the chance to get outside and enjoy our campus," sophomore Cecelia Youso said. "I like to go around sunset so I have a nice view; definitely beats a treadmill." 
The stadium is walking distance from anywhere near campus. However, feel free to park by the Stephen C. O'Connell Center when the parking gets lifted (it's restricted Monday through Friday from 7:30 a.m. to 4:30 p.m.). While the stands and numerous stairways by the football field come in handy for strengthening your muscles, you can also just run around the stadium's corridor. The open-air area allows runners to see the magnificent field in clear view. Any runner who bleeds orange-and-blue will love catching speed here.