When college responsibilities start racking up, you need to take a break and do something that doesn't have an 11:59 p.m. due date. Many of us try to practice self-care and fail to actually do so. Self-care can be anything that will help decrease stress and allow you to relax and enjoy yourself. Luckily, Philly comes with plenty of places for you to chill and have some fun and de-stress while promoting self-care on your next school day off.  
Here are a few places you and friends can go to unwind and escape the busy college life:
1. Body Restoration Spa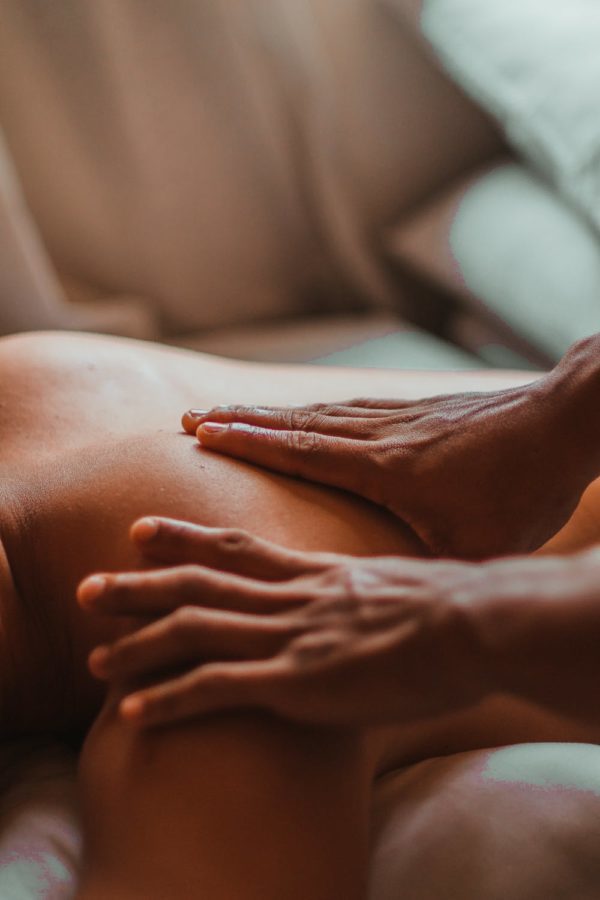 If you want to spend the day being pampered and treated like royalty-lite, then take a trip to Walnut Street's popular Body Restoration Spa. The key to stress reduction is relaxation, and as a college student, stressing becomes second nature. A relaxing spa day could do plenty of college students some good. Body Restoration Spa offers specialized body and skin treatments with. The spa has five treatment rooms dedicated to massage therapy, facials, waxing and several types of body massages. Other care options include acne reduction, body scrubs, eyebrow services and dozens of other options. Conveniently located near Center City's shopping and retail district. If you want a deep body cleanse, then make your appointment now and end the day with a shopping spree, within a college student budget of course.
2. Rittenhouse Square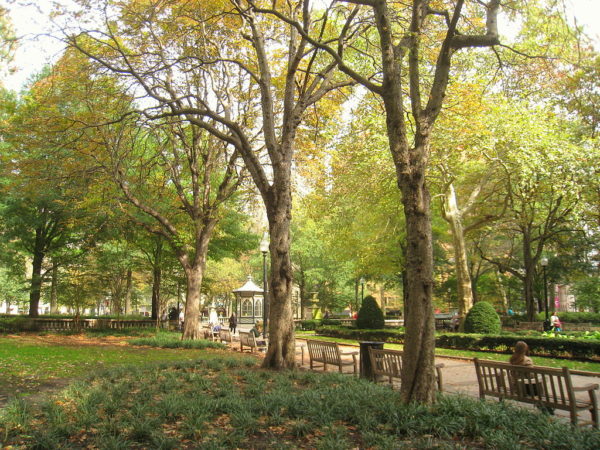 In the heart of Center City rest Rittenhouse Square, an iconic park that offers visitors and locals alike come to enjoy the tree-filled park. When the sun decides to shine on Rittenhouse Square the park becomes a place to unwind and take in the natural beauty the park has to offer. Whether you and a group of friends want to have a picnic or just go for a nice stroll, Rittenhouse provides lovely spots to sit back and relax. You'll find many people walking their dogs, painting, reading and bonding among the manicured lawns and sculptures. Plenty of events that go on throughout the year in the park too.  Art shows and seasonal festivals occur regularly. Taking in the world and culture around the park and take a walk-through Rittenhouse Square.
3. Reading Terminal Market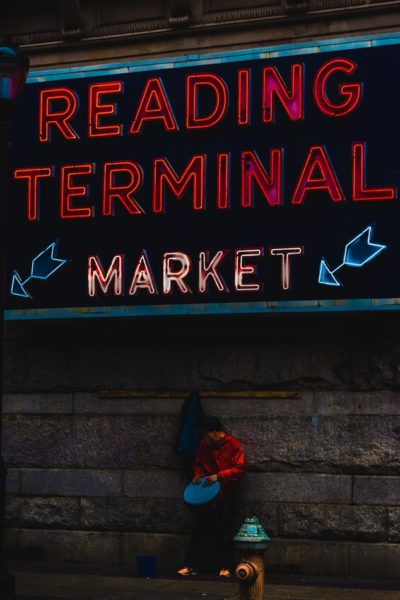 I for one love treating myself to some good food and Reading Terminal is one of the best places in the city to go when you want to indulge in the best food around. With everything from freshly made baked goods, candies, fresh produce and cultural cuisine, the market has something on every corner. As soon as you walk in, dozens of established eateries and shops surround you. The abundance of options may overwhelm you, so take a few laps around to get a good look at the variety before choosing one.
4. Fairmount  Park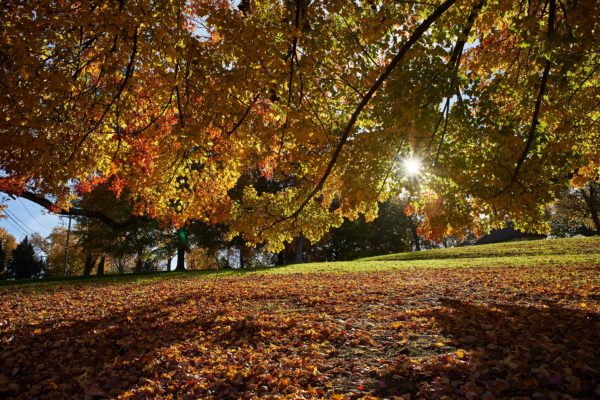 Spanning 2,000 acres and both banks of the Schuylkill River, Fairmount Park claims the title for the largest park in the city. Split into West and East parks, Fairmount has 30 miles worth of trails for walking, hiking, horseback riding and biking. Filled with beautiful scenic views and natural landscapes that can simply take your breath away. Rolling hills, waterfronts and shaded woodlands create relaxing spots to stop by within the park. 
Like most sites in Philly, art becomes embedded into the park with 43 sculptures scattered about. Historic mansions and two performance art centers in the park are available to visitors as well. "When we were younger everybody would rush from school to the park.  Forget about homework, we would just go there to play ball and tag in the grass or play manhunt when the streetlights came on," said Temple freshman Shamika Fox. The Philadelphia Zoo and Shofuso Japanese House and Gardens must-see site. "I truly loved it because the environment was very open and I was able to try lots of new food trucks with different cuisines," freshmen Zahrah Surratt said. With so much to do in one big park, Fairmount proves again and again that a great place to go for when you want to enjoy your day off.
5. Bartram's Garden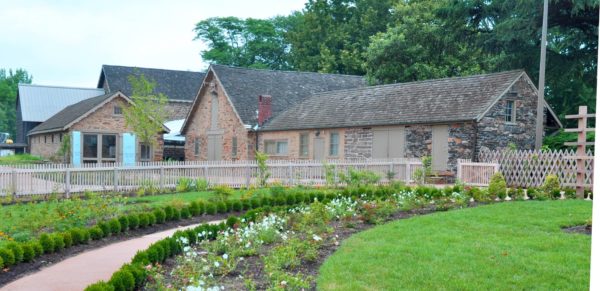 Being one of the oldest botanical gardens in the world, nature lovers and artists who come to observe its natural beauty favor this spot. This garden feels like another world, one that's away from the bustling life in the city. Known as the birthplace of gardening, Bartram's Garden has a mission to spread a love of nature and gardening to those who visit. Grasses and wildflowers bloom through the garden and the riverside meadows. People who visit go bird watching, paint, walk the trails and boat by the nearby Schuylkill River. Bartram's Garden serves as the cozy riverside retreat we all need.
6. Franklin Square
One of the five squares laid out by William Penn himself in his original plan for the city, the Square will always supply a fun adventure each time you go. Being one of the many green-friendly places in the city and family-favorite park, Franklin Square has eight-acres filled with fun attractions such as. a mini-golf course and the beloved Philadelphia Parx Liberty Carousel. The new Franklin Square Fountain sits in the center of the park. In 2018, the fountain had a renovation that included a new fountain show that puts on a colorful and vibrant performance every half-hour. Visitors can also catch a history show at the park's Once Upon a Nation storytelling bench, which people in costumes perform. If you want to spend your free time in the city, then I suggest you stop at Franklin Square.
7. The Candle Studio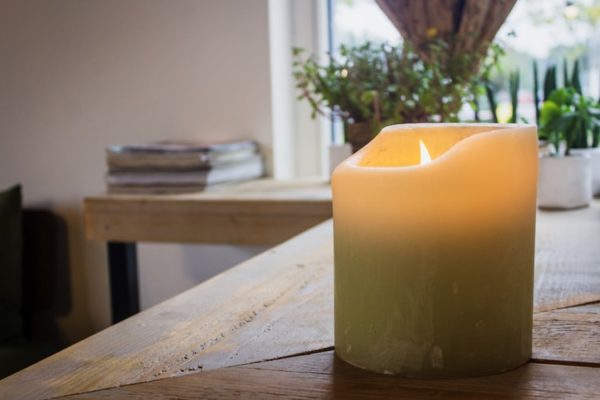 If you love different scents and love arts and craft projects, then go the Candle Studio for a unique experience in candle making. You'll be part of the step by step process of making a candle. At this studio, you can blend fragrances and scents made for you by you. You'll have total creative control with over 100 different scents that you can choose to blend from. Give your personalized candle as a gift or keep for yourself.  Finally, once you've finished the candle making process come up with a clever and creative label. At a reasonable price of 20 dollars, you and some friends can head to Old City to learn the skill of candle making. 
8. Fashion District Philadelphia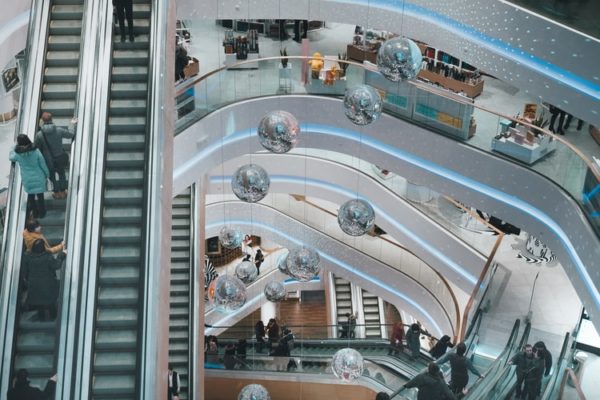 I know many of us to consider shopping a way to de-stress and treat one's self. Spanning three city blocks in the heart of downtown Philly located near Reading Terminal. The Fashion District holds the title as the largest premiere shopping, dining and entertainment area in the city. "If you're from Philly then you know it used to be called the Gallery," Shamika said. The District has plenty of popular clothing stores, new restaurants and even an AMC movie theater. The Fashion District holds dominance as the best entertainment hotspot to go to if you want to buy a new wardrobe, catch a new flick or even have a bowling match between friends at North Bowl. "After school, everyone would go down there to window shop because Shamika said. The Fashion District is a place filled to the brim with varying activities for every type of person.
9. Wissahickon Valley Park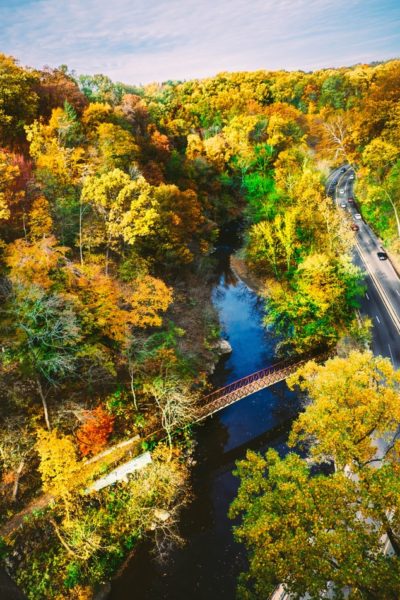 Near Germantown lies Wissahickon Valley Park, a 1,800 wooded acre park of luscious green wilderness. The park consists of 57 miles worth of walking and hiking trails, horseback riding and bike paths surrounded by the pure essence of nature. Dozens of critters call Wissahickon home. Owls, Chickadees, Blue jays and mourning doves are just a few of the animals you'll see roaming around the park. Spending time outdoors and getting away from the fast life of the city offers a refreshing experience that takes your mind off schoolwork.
10. Secret Gardens of Independence Park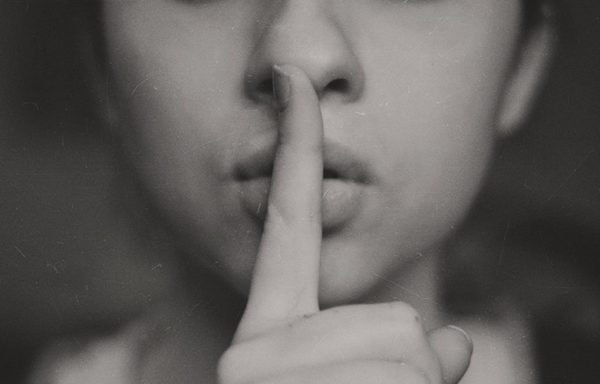 Little "secrets" within the 55-acre park that make up the Independence National Historical Park. Just near Walnut Street, between 3rd and 4th streets, sit two classic recreations of 18th Century Gardens. The gardens exhibit what an 18th century garden in Philadelphia would look like. If you go further south along Locust Street, between 4th and 5th streets, you'll find two more hidden gardens. The garden to the north, known as the Rose Garden due to the abundance of roses in the area. South of the Rose Garden resides the Magnolia Garden which houses beautifully planted Magnolias. The few who do visit these magical little gardens have picnics and take in the hidden beauty within.