If you grew up in a middle-class family—or not—you were most likely taught by your parents to spend money when necessary, and just as well save when you can. In college, you learn quickly just how much money means and how every dollar can go a long way. Living off of loans and money from my part-time job, I make every dollar count. I don't spend unless necessary. But the truth is, I wasn't happier for it. I was anxious and restless.
I took that restless energy and bought a ticket to Madrid, Spain, leaving behind a very empty bank account.
I'm a typical type A personality. A planner. Organized. Ambitious. It wasn't like me to be so impulsive as to just a buy a ticket one day and board a plane the other. But that's exactly what I did. I remember getting to the airport and thinking, "Who let me do this?"
It felt frightening and exhilarating all at once. I was finally doing something just because I wanted to.
That summer, I worked as a research assistant with Arts in Medicine, conducting surveys at a couple different locations. When that study ended, I worked at a summer camp. I'd come home exhausted from all the attention four-year-old's demanded of me and think about doing it all over again the next day. I ended up loving that job actually.
What seemed so daunting to me was how mundane and repetitive life became that summer. I did the same thing over and over again. And then I began to wonder if this is all adulthood involved.
Wake up. Go to work. Come home. Sleep. Repeat.
I had enough money for a plane ticket and lots of built-up restless energy. I sat down with my parents and explained to them that I needed to travel. One one day I was going to be a working professional and wouldn't be able to just pick up and leave. But now I can.
I called a friend of mine from Spain. Within 10 minutes of speaking to her she invited me to stay with her for a few weeks. That evening, I bought a very pricey ticket to Madrid, Spain.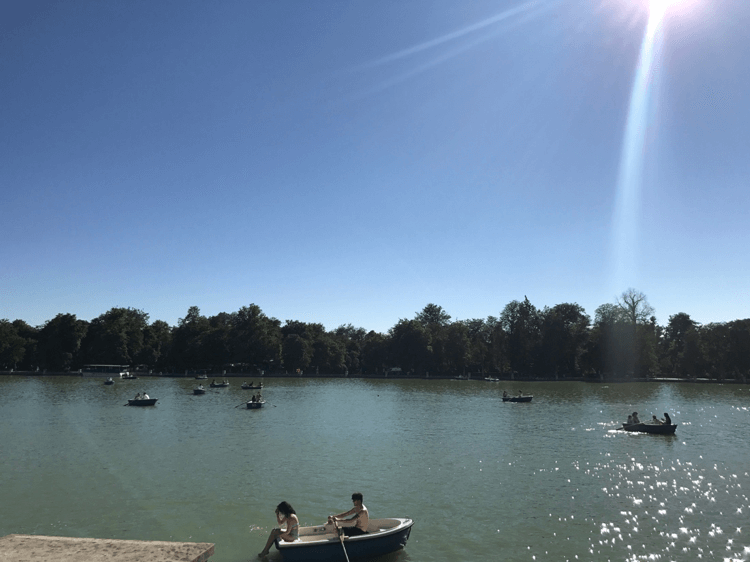 There are a lot of beautiful and memorable things I gained from that trip—too many to write in just a thousand words. But I will share what I found the most important. Good food. Great people. Beautiful country. But you could've guessed that, right?
Every day my friend Silvia and I went on a different excursion. One day we were off to Toledo. The next, Segovia. And then, Barcelona. In every city I felt a similar feeling—a sense of home, even though I was thousands of miles away from "home." I'd been captivated by it all: the culture, the people, the music.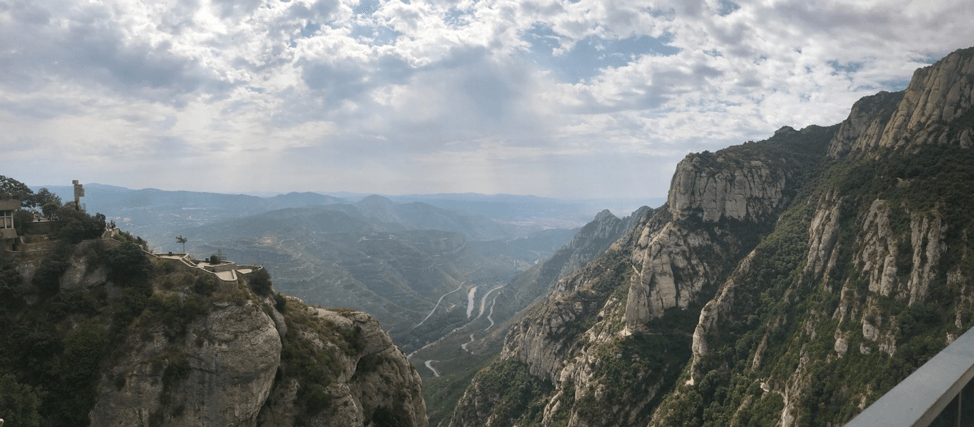 The last few days of the trip, we traveled to the Alps to the small town of La Thuile, Italy. While you're probably thinking that this is a random place to visit, it hardly seemed random at all with the hundreds of other Italian and Spanish college students that accompanied us there for a retreat.
More than seeing Parque del Buen Retiro, or walking through Park Guell, or visiting La Sagrada Familia, this was the highlight of my retreat—trailing the Alps in an unassuming town in northern Italy.
Initially, I didn't want to go on the hike. We were told it'd take three to four hours to reach our top destination. That seemed overwhelmingly long and something I hadn't mentally prepared for. But I traveled so far and I knew I'd regret it if I didn't.
We were asked not to speak while we hiked up the mountain. And for those hours, we did exactly that. The only noise sounded came from our steps, the wildlife and a most gracious waterfall.
For the first time in weeks, I felt a sense of peacefulness. It was the first time I wasn't distracted by my phone, an individual or thinking about my responsibilities. It was as if I'd been holding my breath for so long and was finally allowed to exhale.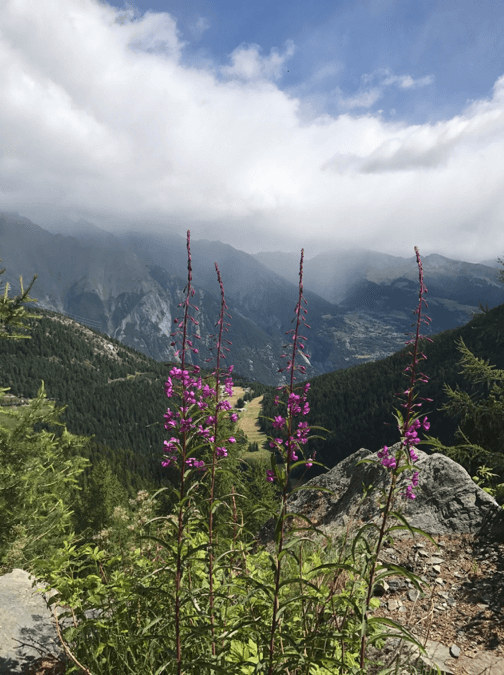 That thing—the restlessness, the anxiousness, the overbearing desire to always do something exciting that would essentially distract me from my everyday responsibilities—that seemed to be holding on to me for dear life. Now it suddenly faded away like a distant memory.
The higher up we walked, the colder it was, the harder it was to breathe and the more tired I became. Nevertheless, I felt utterly exhilarated. I felt so stupid thinking that I almost missed out on this because it was going to be "hard."
I also realized then, how damn strong I really am. There's this quote that says, "Climb the mountain. Don't carry them." I realized that life is stressful enough as it is. But if I focused on putting one foot in front of another like I did that day, life could be a lot more peaceful for me than trying to carry the weight of the world on my shoulders.
Once we reached the top, we were allowed to speak again. Not only were we speaking, but we were also laughing and singing. I kind of felt as though I was in a Disney movie. I was singing along to Italian songs (not knowing exactly what I was saying), eating lots of bread topped with Nutella and conversing with some of the most interesting and wonderful people I've ever met.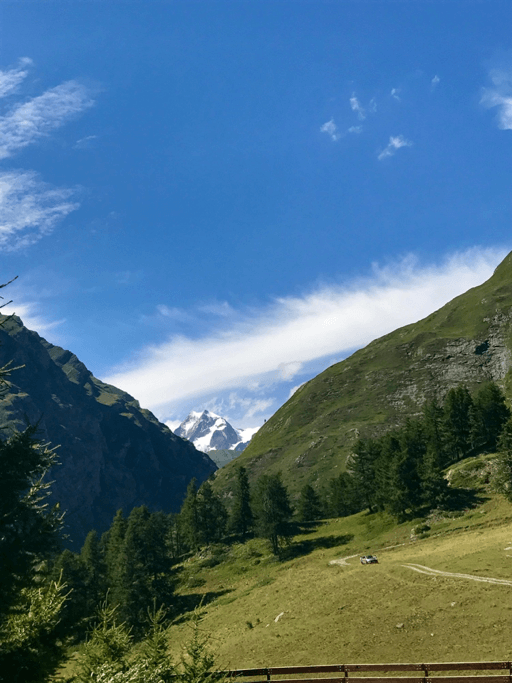 On many moments throughout that trip, I wondered if I'd made the right decision in spending all my savings. I didn't question my decision again after that hike.
When I flew back to Miami, I took with me the friendships and memories I made in Spain, the serenity and beauty of La Thuile and a little bit more knowledge on the Spanish language.
Yes, my bank account was now low, but I was feeling very fortunate and prepared to tackle the next mountain.