Imposter syndrome is a psychological concept connected to the persistent fear of being perceived as a fraud that affects individuals regardless of personal level of success. Do those feelings sound familiar? A sad number of students probably recognize that experience with that fear even continuing into the higher-level fields many end up in. Understanding the real causes of imposter syndrome is critical to ensuring higher education becomes welcoming to everyone.
Read on to better understand and overcome imposter syndrome.
What actually is imposter syndrome?
Simply put, imposter syndrome is the fear that one's achievements— such as entering university, earning a doctorate, getting published or receiving accolades for work—are undeserved. Sometimes the anxieties around imposter syndrome extend beyond feeling that successes are unearned and boil over into a genuine fear of being exposed as a fraud. The reality behind these feelings is usually contradictory, with the person suffering's being completely unwarranted. In short, no one suffering from imposter syndrome in university is actually a fraud, despite what their feelings indicate.
According to the American Psychological Association, imposter syndrome occurs more frequently in high pressure environments where academic achievement is paramount. That level of pressure leads to fear that no new achievement is ever enough, crippling a student's self-confidence. Stressful home environments and challenging institutions naturally breed higher levels of insecurity, all of which worsens students' existing concerns. Sadly, these feelings don't simply end with graduation or passing the bar.
The hypercompetitive natures of the careers many students find themselves in further the pressure experienced during higher education. The demanding nature remains as they move from academic to professional fields, so many continue to fear that their successes are just a fluke. While there is something comforting in knowing that qualified professionals share these feelings, no one wants anyone to suffer from and be exposed to these feelings.
Based on this description, it may seem like everyone in higher education struggles with imposter syndrome. After all, these findings might suggest that almost all high-pressure environments lead to some level of imposter syndrome, but the truth is never that simple.
The tragic reality underneath imposter syndrome
As imposter syndrome shifts more dramatically into the mainstream, research into the syndrome expands.  The research shows that the language around the universality of imposter syndrome, either by claiming everyone experiences it or suggesting it is just a side effect of starting one's career, is actually a dangerous erasure of the real reasoning for the syndrome.
Imposter syndrome appears to be predominantly felt and experienced by minority groups, those once historically excluded from academia and higher-level fields. Members of the LGBTQ+ community, women and BIPOC students all face imposter syndrome, not because they are frauds or imposters, but because the systems of higher education systemically excluded them for centuries. If the description of imposter syndrome resonated earlier, then it's incredibly likely that you also fall into these or other minority groups.
"Imposter syndrome stems from not feeling confident in what you have to offer, and you're not getting that validation. If you're in a group that's not getting that support, it happens more often," CEO of College Magazine and author of #Qualified: You Are More Impressive Than You Realize Amanda Nachman said.
In essence, the unwelcome nature of the ivory tower causes others to feel like imposters, rather than some inherent problem with the individual. The real issue behind imposter syndrome is shifting of the narrative. By making the syndrome mainstream and suggesting that everyone has it, these feelings are treated as a purely internal crisis. In actuality, the victims of this system must fight an uphill battle against exclusion, and the shifting narrative only worsens those effects.
How do we combat it?
Overcoming imposter syndrome is sadly more complex than just being reassured that you deserve your place, but that's a good place to start. While the real issue arises from the structural nature of academia, coping with the day-to-day stressors is important.
We reached out to Doctor Suzanna Chen, a New York-based psychiatrist, and Real Therapists of LA, a Los Angeles psychotherapy duo, for their six expert tips on dealing with imposter syndrome. Additionally, both wanted us to remind readers that these are just tips, not official medical advice.
1.) Identify and Acknowledge your feelings
Our experts both started by recommending taking time to recognize one's feelings.
"It can be so helpful for all of us to look at patterns that serve us and patterns that don't serve us", Dr. Chen said. "We can start to improve by dissecting which behaviors encourage a healthy dose of humility, and which actively tear down our self-esteem. Discovering which of those patterns prove harmful can be incredible challenging alone, however."
"You can do this by sharing what you're feeling with someone in your life that you trust," Real Therapists of LA said. "If we are able to articulate your feelings to someone you respect, or find time for introspection, it can help us realize we are struggling with imposter syndrome."
2.) Recognize Your Achievements and the Academic Climate
One of the key steps to dealing with imposter syndrome? Noting your successes while finding that practical steps can still feel challenging.
"This can look like making a list of your actual accomplishments (e.g. you got accepted into the college, you took the SATs, you completed the assignments, etc.) and maybe the reasons that you feel like an imposter (e.g. you didn't get the grade that you wanted, your project didn't come out like you planned, you made a mistake during a presentation, etc.)," Real Therapists of LA said.
"There is certainly a range in severity of self-doubt among people, but realizing that many of the most successful people get self-doubt and that self-doubt itself does not indicate a lack of skill or belonging can help tremendously," Dr. Chen said.
In addition to those pieces of advice, it's worth remembering that even when you have a rough week, the space itself may not be fair.
"In terms of the influence of our society, the images of all white male members can affect the sense of belonging of others who may differ from that by race, gender, culture, sexual orientation or some other characteristic. Certain spaces can fuel self-doubt in those who differ from the majority of their peers in that space," Dr. Chen said.
Sometimes, achieving anything in academia is worth being proud of.
3.) Examine Origins and Give Grace
When we're really struggling with the symptoms of the syndrome, our experts encourage both looking back and practicing some self-forgiveness.
"Looking back at early childhood memories can give insight into the messages we were given by parents, peers and society in terms of success, failure, struggles, effort versus results and external versus internal validation," Dr. Chen said.
Often the way we view ourselves and our relationships with achievements was inherited from or instilled by our parents. That can take a lot of thought and time, and sometimes we can get overwhelmed trying to analyze it all.
"F–k ups happen to everyone – not just you," Real Therapists of LA said. "Give yourself positive affirmations, a pep-talk or develop a mantra that you tell yourself whenever you feel low."
Finding the balance between exploring the routes of our relationship with the stresses of success and coping day to day is essential, so don't be afraid to focus on the deep questions one day and just find simple comfort the next.
4.) Understand and Contextualize Failure
Our relationship with failure is often very complex, and our experts offer two symbiotic perspectives.
"Valerie Young EdD categorizes imposter phenomenon into several subgroups: the Perfectionist, the Natural Genius, the Superwoman or Superman, the Soloist and the Expert," Dr. Chen said.
Each person struggles in a unique way, with perfectionists never feeling satisfied with the quality of a result, natural geniuses requiring everything to come easily due to their inherent strengths, super-people believing that they must always put in maximum effort, soloists fearing that any help invalidates them and experts worrying that they never have enough credibility. There is a good chance that one or more of those resonates since they all represent ways we see ourselves as imposters. I myself can be a soloist, and hearing that the fear of support is normal helps me confront it.
"It's normal to fear failure; no one feels good when they feel like they didn't do well. Catastrophizing failure does not stop it from happening," Real Therapists of LA said.
Whatever your fear, we all experience the anxiety of failure. We all build our bridges to success out of the bricks of our failures, because without them we would get nowhere.
5.) Keep on Moving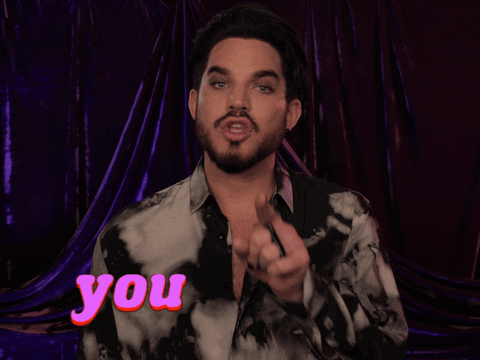 At the end of the day, the best advice maybe to just keep your nose to the grindstone.
"Just continue doing you", Real Therapists of LA said. "The more you do it and the more you think this way, it'll get easier and easier."
It's not simply pressing on in the face of failure however, we can also look to our own achievements.
"We can feel competent and content while also striving for improvement at the same time," Dr Chen said.
After all, earnestly pursuing your current goal is antithetical to being an imposter.
6.) Don't be Afraid to Seek Professional Help
Remember, there is nothing wrong with seeking out support and therapy. Both our experts agree that when someone is really struggling, the best course is qualified help.
"It can feel useful to explore this with the help of a mental health professional who can support and guide you through your thoughts, emotions and actions," Dr. Chen said.
If emotions of fraudulency feel overwhelming, please do find support.
"If you are struggling with managing imposter syndrome to a point where it's negatively impacting other areas in your life, please seek professional help," Real Therapists of LA said.
Your mental health is incredibly important.
The Takeaways
Find Dr. Chen on Instagram and suzannachenmd.com, and Real Therapists of LA on Instagram and located at realtherapistsofla.com.
Their tips provided great coping skills and that will help individuals overcome their personal feelings. However, this leaves us with the systemic problems, and sadly there are no straightforward solutions. We can try to elevate the voices of minorities within academia and their respective fields, push for greater awareness and create an atmosphere of welcoming. As members of these institutions, it is our duty to make sure that those traditionally excluded are offered seats at the table. Imposter syndrome can only be really eradicated for the next generation of students when everyone sees themselves represented within their field. Until cisgender heterosexual white male voices cease to dominate the conversation, imposter syndrome continues to represent an extension of that unequal world.
At the end of the day, combating imposter syndrome starts with increasing awareness, not just of its pervasiveness, but also of the inequalities that breed the issue. The language around imposter syndrome in academic discourse must revolve around academia's own unequal foundations.