Known to remind you to keep it down after quiet hours, give you a hug when you need one and write you up after confiscating your alcohol. Notorious for hosting semi-cool events and being the champion of self-care. Beloved (or equally as hated) by most college freshmen.
The Resident Assistant is a quintessential part of the freshman year experience of living on campus. 
It was my RA, Hailey, who convinced me to follow in her footsteps and become an RA my sophomore and junior year. I was a first-generation college student facing the pressures of school, fitting in and working a part-time job to afford college. Being an RA was a paid gig with free housing and a meal plan, and from the sounds of it, it seemed like a pretty great opportunity to me.
Looking back, being an RA shaped so much of the rest of my college experience in both positive and negative ways. So, deciding to be an RA was both the best and worst decision I've made in college. It was more than just a job, it was a chance to be part of something bigger and a way to share my experiences with people like me. If I could go back, I would. However, I wouldn't say being an RA never presented me with obstacles that were very challenging.
On the surface, being an RA may just seem like being the "Mom" or "Dad" of the floor.
In many ways it is. Talking to residents when they're down, planning activities and mediating conflict are all a part of the job. But at times, the emotional aspect of playing that role began to affect other areas of my life. 
When a resident would come to me for advice or to just talk about something hard going on in their life, it was always the best feeling to be someone they could count on and trust. On the other hand, having to bear the weight of the stress and anxiety for the entire floor, started to affect me and my own mental health and school work. I really cared about all my residents and wanted them to succeed and be happy, but to know they were struggling burdened me. Being an RA challenged my ability to not personally take on others' emotional trauma or pain, for the sake of my own well-being. Even though at times, it was extremely hard. 
Another part of being an RA that was both good and bad was the reputation.
Everyone knows the RA. Believe me, they do. In the dorm and unfortunately, at the parties too. Being an RA did have rules that made it difficult to be a normal college student. Being at the same party as a resident where drinking is happening means you as the RA could easily lose you your job, or worse, make yourself liable if something bad were to happen. On top of that, nobody wants to party with that girl who's the RA. Taking on the role awarded me with a reputation that was sometimes unforgivable. 
However, being an RA allowed me to make some of the best friends I could've ever imagined.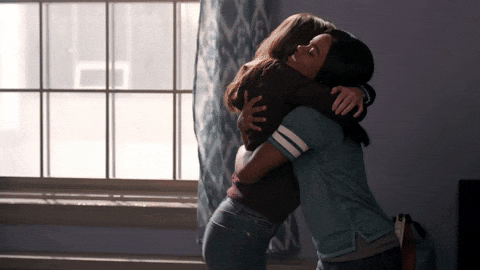 While my reputation may not have been popular among the cool kids, it was to other RAs. Being an RA didn't just afford me the ability to be a part of a community of residents, but also a part of a community of RAs too. Above my floor was Alexia, who is now my roommate in a house off-campus. And across the quad was my other roommate Ashton, who also worked in my residence hall. If I hadn't been an RA, I would have never met them.
All in all, becoming an RA is a decision I wouldn't change for the world. It has brought me friends, a sense of purpose in my greater college community and unending opportunities within higher education. For anyone considering whether or not to be an RA, my advice to you is to talk with your RA now. Be real with them about the trade-offs of the job, and if it's something that will make or break your college experience.