Ever wonder why you can't read one page of information without dozing off? Or why you may read faster that the average human? Ask the stars! Your star sign can actually tell you lots about how you learn. Understanding how your study habits reflect your zodiac sign may actually help you improve in areas you may need help in. You might need to brush up your skills more than others, sometimes.
Check out this list breaking down each star signs study habits!
Aries (March 21 – April 19)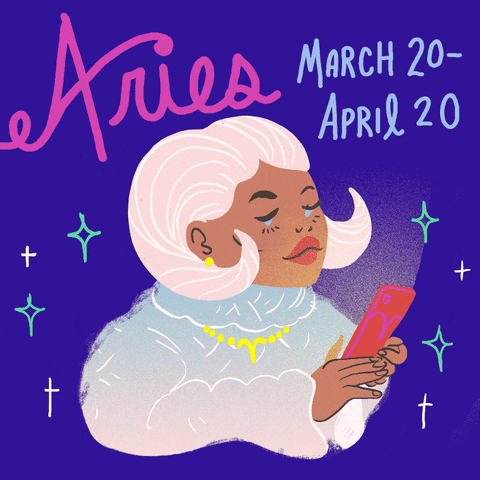 Being the first sign of the zodiac, Aries love to be number one. Because of this, Aries can come off as super competitive and want to get to the finish line fast. This speed can also be your downfall though, because you can gloss over important details while trying to finish fast.
However, your speed also shows your enthusiasm and efficiency which you should focus the most on while studying. Try to slow down a bit sometimes, it'll help with really learning the material and its retention! All skills guaranteed to keep you ahead of the race.
Taurus (April 20 – May 20)
Naturally smart, a Taurus maintains a natural step ahead in the academic realm. Your natural intelligence helps you to use logic when it comes to your study habits, helping you to develop smart methods when it comes to studying for multiple courses.
It helps that you enjoy books and learning, but grasping the subject sometimes makes you want to give up. Taurus can truly benefit from studying alone since they can tend to be sensitive to their surroundings. A calm, familiar environment is the best for this persistent sign!
Gemini (May 21 – June 20)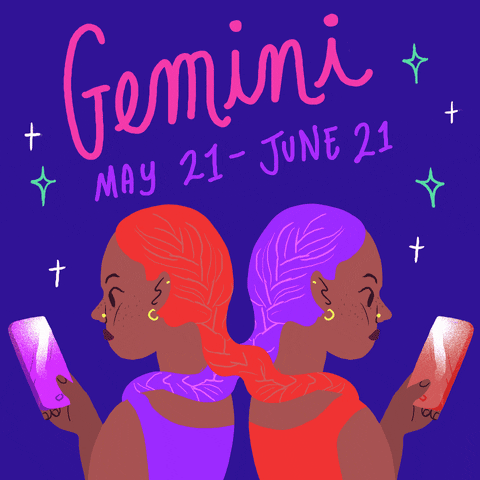 Gemini's can sometimes get referred to as the life of the party, which helps you thrive best in a sociable, communicative environment! You study best with a group of friends, since you can share your ideas and learn from others. You have to gift of being skillfully organized! Organizing a study group can be really beneficial to those Gemini's still trying to figure out what's best for them.
"I'm super organized with my stuff. I got the planner, the calendar, all that—I like to separate my stuff into smaller tasks to make me feel like I got more done. I also move around from project to project; I don't stick on one thing only, because I get over it. By moving around, I think I get more done doing a little of each, and I noticed I stopped procrastinating for the most part. I started doing my projects like 3 weeks in advance, so I have time to break it up," St. John's University senior Kayla Sarmiento said.
Even if you don't need help, the company could never hurt. A friend or two whom you can do homework with, side-by-side, taking a break every few minutes, will keep you motivated and focused!
Cancer (June 21 – July 22)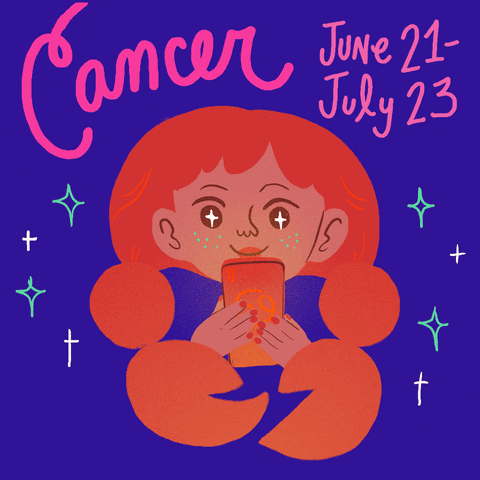 Cancer, you were blessed with the gift of memory! Your excellent long-term memory holds those details and can cram for a test better than most signs. You like to feel safe, so studying at home, or in your dorm room suits you well. But so does planning! Knowing where you'll study, for how long and exactly what you want to accomplish in that time. A perfect study regimen in your book, Cancer!
It's all about comfort within the mind for you. Remember to take breath! All that brain power makes it tough to keep track of when to stop and take a break. To help, make it a point to schedule time for relaxing in your planner as well as other assignments and responsibilities.
Leo (July 23 – August 22)
We all know Leo's love being the center of attention—I'm living proof—and that actually carries into the classroom! But you can also lose interest fast, especially when taking general requirements. College work usually revolves around finding the main idea anyway, and you tend to hold little patience for the complexities.
However, Leo's maintain a naturally fantastic ability at keeping things simple and to the point. Use that to your advantage when studying. Condense complex ideas into simple means you know you'll understand. Keeping it simple will allow you to feel in charge of your studying demands and give you more room for the activities you really enjoy.
Virgo (August 23- September 22)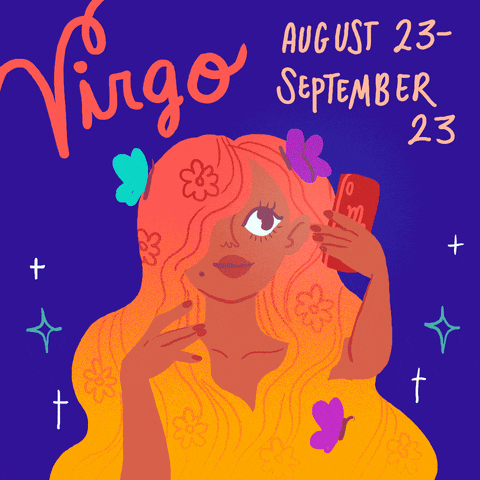 Virgo, you can listen—and well! And luckily, it carries into your study habits. Virgos study best through listening. I'd highly recommend a listening device or using your phone to vocally record your notes. Avoid trying to complete numerous tasks at once.
You contain ultra-sharp focus skills, and focus best by attending to on one project at a time and using your hands! Giving your undivided attention to one task at time will deliver the best results! Virgo don't forget the stars blessed you with the gift of independence. You don't need to rely on anyone to help you focus. Use that to your advantage when completing large tasks and assignments!
Libra (September 23- October 22)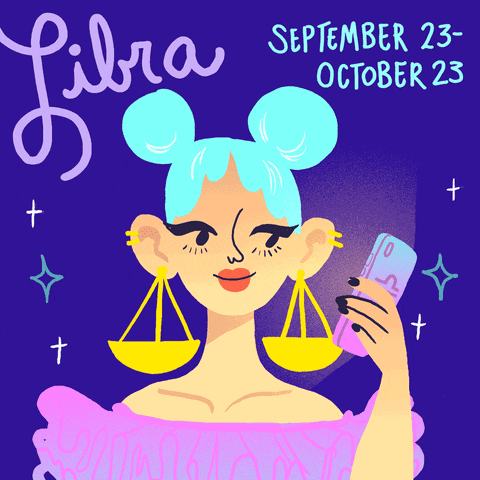 Like their fellow air sign, Libras benefit from a communicative environment. You tend to procrastinate a bit, but you benefit from working in a group that will help you keep from getting sidetracked and help you focus more. Try and find a few friends sharing your same major and organize a study group! A recipe for lifelong friends and more effective learning.
"I'm more of a visual/experimental learner so in order for me to actually study and learn something successfully, it has to be interactive. So I study with classical music, flash cards (depending on subject) and use YouTube! Also, I like to draw pictures next to my notes to help me memorize it better," Lehman college senior Massou Traore said.
If you want to study alone, that's okay too! Just make sure you put in place ways to stay focused and practice holding yourself accountable.
Scorpio (October 23-November 21)
Scorpio, possibly one of the luckiest of the bunch! Your super sharp focus skills help keep you determined. Puzzles and mysteries certainly call your name. That being said, you don't really like change, so studying somewhere quiet and familiar serves as the best environment you.
You also love to talk which helps you network in class. This can work to your advantage when you need help with tougher assignments, or you want to organize a study group. You work best when focusing on one task at a time. Combine that with some good time management and you're unstoppable!
Sagittarius (November 22-December 21)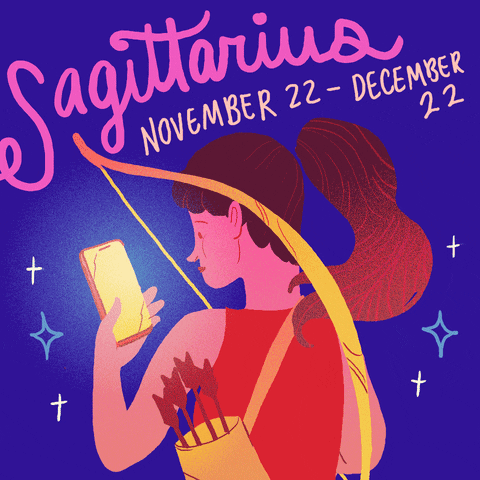 Your curiosity works in your favor, Sagittarius. You naturally always want to ask questions and you enjoy learning new things. Use this to your advantage when studying. Highlight and annotate things you don't understand and ask questions: your natural desire to learn helps you retain information. But be careful, you don't want to burn yourself out trying to learn everything at once.
Once this happens, you can become a bit of a procrastinator trying to avoid the tasks that made you burn out. Strive for the best you can be but avoid getting ahead of yourself. Don't stress yourself out!
Capricorn (December 22- January 19)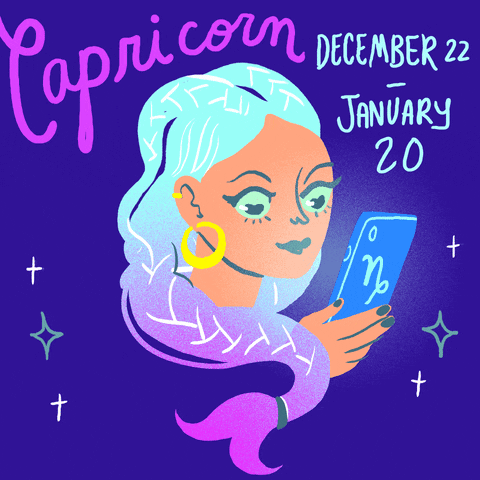 Capricorn, the natural leader! You like to mix friends and socializing with studying, but you forget how hard it can be to concentrate sometimes. The most important thing for you to do is find a balance. Not just with your study schedule, but within your daily routine in life.
The more organized you stay within yourself, the more you'll excel in retaining the information you study and performing well on tests. Your star-given gift of responsibility combined with your curiosity make you unstoppable, and helps you develop useful study methods and help you follow instructions well.
Aquarius (January 20-Februrary 18)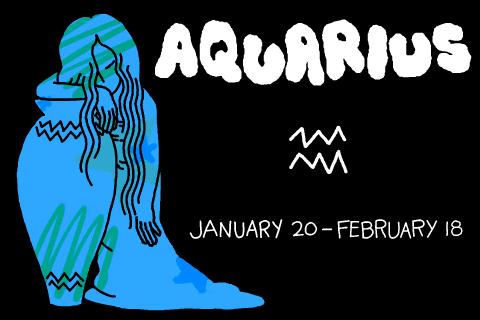 Being a bit disorganized works to your advantage. You learn best in the chaos of having multiple tasks at once. While this would normally make someone break down, it fuels you. It makes you want to work harder to make sure every assignment gets done to the best of your ability. Being overly organized causes you to get a bit erratic, but the fact that you can remember multiple things at once helps you develop study habits that seem unconventional to others but work incredibly well in your favor.
"Since my freshman year, I've been trying to find the perfect balance between studying and homework. I've realized that's harder than expected with the uncertainty of taking multiple courses with midterms and finals happening at the same time amongst all courses. Even though I don't think there an exact way in staying organized, I find comfort in just paying attention in the set time class is happening, writing as much as I can down and organizing myself from there," Manhattan College senior Josephine Delany said.
Aquarius, sometimes it's hard for you to keep a schedule. I'd suggest you continue to use clever ways to help material stick, but make sure you experiment with which times you can focus the most during the day, and make sure you stick to strategies that work best for you when deciding what and how you study during that time.
Pisces (February 19- March 20)
Pisces, you tend to have some difficulty focusing. But diving into your creativity helps you develop really good intuitive skills which helps you a lot when studying! Boring facts don't really sit well with you, but your creative mind allows you to recreate them in a way that's easy to remember for an exam and easy to understand when completing assignments…lucky!
"I plan a lot. Like, more than most people probably would because I feel like I need to know what happens next at all times. I'm good at realizing what I have to do. I just take more time organizing it because if I don't, I feel like I'll lose the whole day trying to understand everything I'm reading. I'm an English major so I have a ton of reading to do. I love to get creative and decorate my planner and color code my classes. It seems like a lot, but it keeps me sane and alert amongst the chaos of taking 6 classes per semester," University of Connecticut junior Ariana Coertie said.
Pisces, you hold the power to be dictated to your goals, making you a strong competitor! Goal setting works best in your favor and you should practice studying in a silent place.