Tired of hearing the phrase, "You are such a Sagittarius?" I did too, more often than I would like to admit it. It always annoyed me, the idea that I needed to be a specific way because a bunch of other people and I were born at certain time in a year. That concept just sounded like a big cosmic joke, but is it?! No matter how much I tried to deny it, that all changed when one night friends at college went through my birth chart. I quickly became shocked how they read me like an open book. Then I started thinking about it and realized that, in fact, none of Sagittarius's I met were my opposite. No, deep down we were all kind of similar.
From personality traits to major and jobs how much of a Sagittarius can you find in your life and personality?
1. I will take one extrovert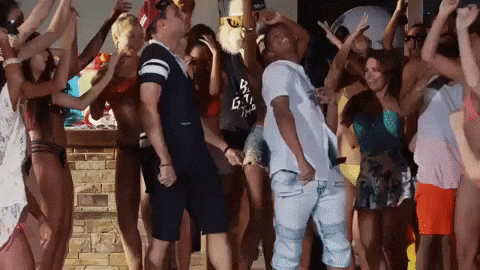 Most of Sagittarius fall under category of extroverted people. Period. We just like to spend time with others family, friends, or just making some new acquaintances in a bar. Although I could finish there, let's dive a little deeper. Sagittarius people feel comfortable in social situations: they like to make other people smile and make sure that everyone enjoys themselves. They have no problem making new friends and reach out to strangers—it makes up part of our adventurous personality. As you, as a Sagittarius or a friend of one, can notice, they very likely become life of a gathering quickly. They also never run from friendly competition and a drink.
2. Introvert Sagittarius no problem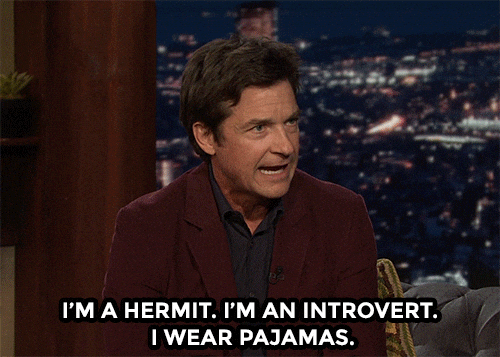 But not so fast—we all know that all rules contain exceptions, right? The same goes for being extroverted Sagittarius, because introverted Sagittarius's exists too (even if they constitute smaller percent). Rare, but here we are, so if you count yourself as an introvert it doesn't mean "you can't sit with us."
"So, even though most Sagittarius people are often seen as bold and extroverted, there are actually some who are more introverted, though they are still just as bold and truthful," St. John's University senior Ambra Gioffre said.
So, all introverted Sagittarius can feel welcome! Just because your boldness and truthfulness manifests in less obvious way, think of yourself as our zodiac unicorn.
3. Freedom, independence and other traits
As a Sagittarius, you feel attached to your freedom and independence as if it were a lifeline, but that independence can manifest differently on everyone. Some people will want to be single for a little longer, others will move out of their homes faster than peers and a third person will say, "Yes!" to that freelance work.
Sagittarius people also own a whole supply of curiosity and love to learn new things. This often pushes us to pursue multiple hobbies over the years or explore before we commit to a major/program/career. Strong-willed and emotional definitely constitute the description of people born as Sagittarius. An introverted or extroverted Sagittarius cannot deny their people-oriented nature and when we set our minds on something or care about something or someone, we go all in.
4. Traveler among the zodiac…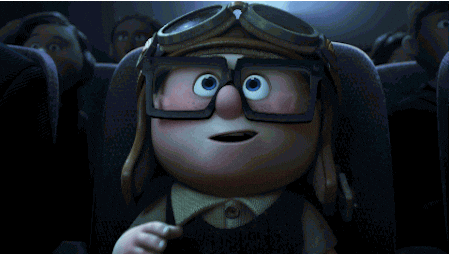 Present and reporting for duty. The statement traveler among zodiacs definitely seems like something I can relate to! No one ever meets another Sagittarius who says no travel. People born Sagittarius will always go along for the ride, big or small. If a person likes their freedom and gets curious and wants to learn that combinations make us naturals at going into the unknown. Not every Sagittarius will go for a trip around the world for sure, but maybe they prefer to explore their home state or all the best places to visit up and down the coast.
5. Study abroad-programs were created for you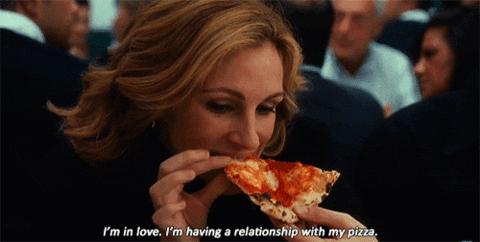 Taking exploration to the next level in safe, curious, environment, those programs were made for us. Sagittarius people cannot say no to nice semester to Eat, Pray, Love moments in Rome, walks straight from Midnight in Paris, or Donna's Mamma Mia romance somewhere in Greece.
"In my case it wasn't even a semester. I want to complete my degree on the other side of the globe. I always loved to travel and after doing a year in USA program in high school I had to come back for full college experience," University of Kansas senior Zosia Selwesiuk said.
Whether a semester abroad or a whole degree, all those opportunities were made for our adventure loving hearts.
6. Manifesting that Sag energy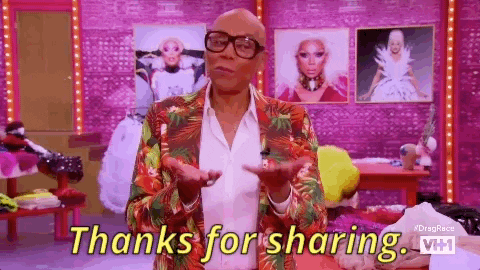 As a true Sagittarius, we believe that the adventure is out there, and we always chase it. It would be shame if all those adventures and travels just went to waste, especially that people with this zodiac probably could share more than one mind-blowing story. Starting a blog or social media account focused on your adventures can be a nice way to keep all memories in the same place. At the same time, you can also share them with the creative community (sounds like something a Sag would do).
If you identify as a foodie, maybe try running a foodstagram with your best recommendations. Maybe your obsession with cinema makes you want to share where in the world to spot the iconic places where movies where shot. Whatever the passion, remember to document it and share it, because I bet other people will find it worth a while.
7. Back to real life majors and minors for Sags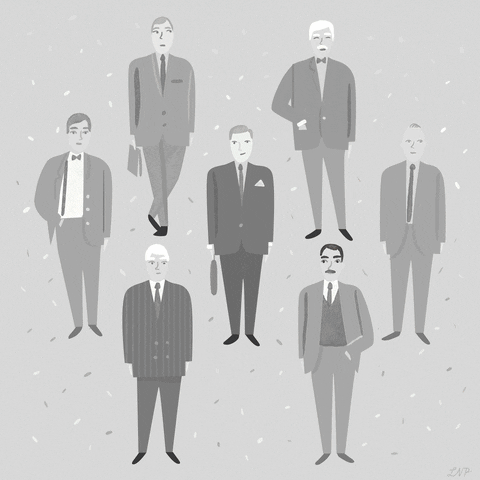 Fair warning this could never count as strict career advice and should not be taken too seriously *wink*. But considering the Sagittarius sign tendencies, there might be a field most people born into this zodiac will feel more attracted to.
"For majors/careers, I would say something that gives Sag's space to be creative, flexible and sociable (for those who are extrovert). So maybe something along the lines of marketing/sales, PR, communication arts/media or anything that allows them to travel or switch up their responsibilities every now and then," St. John's University senior Sabrina Rizzi said.
If you major in one these fields, it can be just another way you can make your zodiac sign proud. If as Sagittarius you major outside of this list, there's nothing to worry about! You can be creative and think outside of the box in any field. Maybe you show your creativity, curiosity and sense of discovery in engineering with new innovative designs. Life doesn't end with your major or professional life, so being so embracing your Sagittarius personality can come out when you showcase it in your private life.
8. Sagittarius in moon and sun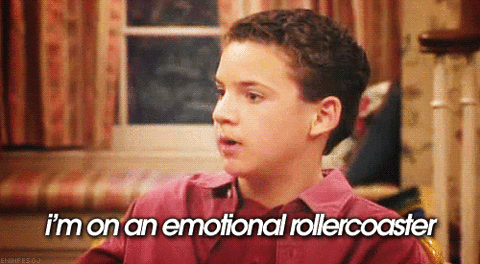 For those more advanced birth chart lovers, time to present some insights into what finding Sagittarius somewhere else in your birth chart means. The moon in your birth chart control feelings/moods, so if your birth chart shows Sagittarius moon it means restless emotions, but due to independence factor it can be hard for you to express those emotions. They may prefer to express them. Rising Sag affects behavior with others, so you may come off as bold, but sometimes also blunt or critical. You will also come off as independent adventurous and sometimes easily bored.
9. Sagittarius in Venus and Mars
The birth chart exploration continues! Let's tackle Venus and Mars. Let's start with Venus, because who doesn't love a little romance? Venus also stands for prosperity and beauty. Venus in Sagittarius means being wild at heart and it often means a good love, but as sign who tends to emotionally change, the issue may be stability. Mars on the other hand gets associated with aggression and strong emotions. With Sagittarius in Mars, this placement can make you impulsive and sometimes a little reckless. It is important to keep in mind in a fight with someone you care about.
10. TV and Film
Check out this rundown of some of the "legend—wait for it—ary" characters from movies and tv shows that either scream Sagittarius energy or relate to Sagittarius audience. Starting from the most iconic pirate in history of cinematography, Jack Sparrow embodies a lot of Sagittarius traits. He hopes for a great adventure and best-case scenario ending (that don't always follow with successful action, but we will take it), made friends (and enemies) all around the world, and loves to be a life of the party.
Next up we go to our classic sitcom queen, Rachel Green, who tried multiple careers and didn't settle. Instead, she hustled to find what she truly wanted to be and got there. Final honorable mention goes to Sherlock Holmes himself, who likes to learn about unusual subjects and his curiosity pushes him to explore things others missed which makes him such a good detective. Let's not forget that he could be the definition of Sagittarius boldness.