Preparing to study abroad feels a lot like preparing to have a baby. It takes a long time to get things situated and planned, but the end result will be worth the stress and anxiety. Unfortunately, I find myself a procrastinator at the best of times and a highly evolved yet lazy primate at others. When I need to do something, it usually doesn't happen till the night before. The whole "Due tomorrow? Do tomorrow" thing is kind of like my motto in life— but prepping to study abroad is one of those things you should most definitely not attempt less than 24 hours before your flight leaves. Still, things come up, and you might not be able to avoid the great passport panic.
Are you wondering how to get a passport? We've got you covered.
Can I get a passport in less than 24 hours?
Excellent question for a less than excellent problem. Ana Villalobos from San Diego State University's (SDSU) Passport Office noted that it is possible to get a passport within 24 hours, but you need to have proof of immediate travel within reason and an appointment at a local passport agency. This usually entails a life-or-death situation or if you have sudden business plans. Still, she adamantly states that your best bet is to be prepared. "It takes a while for passports to go through. Applying in advance is key," she said.
https://www.youtube.com/watch?v=84JdxE7BIwE&feature=youtu.be
"You could apply for an appointment at a passport agency or center, but this often requires you to be able to show your confirmed flights, or your need for a foreign visa," said Kirsty Jamieson, Volunteer Groups Manager at International Volunteer HQ.
Getting your passport renewed will also cost you a pretty penny. For instance, the base fee at passport offices arrives at $25 to process and send out your application for you, but there is an additional fee to get the passport booklet ($110) or the passport card ($30), and expedited shipping to your address ($60). It usually takes a passport six to eight weeks to be processed, but the extra fee speeds things up to around two to three weeks. "It's important to keep in mind that many countries won't let you in without six months of validity left on your passport," said Jamieson. "I always check the expiry date on my passport so I know when I need to take my next trip so I can maximize the lifespan of my passport."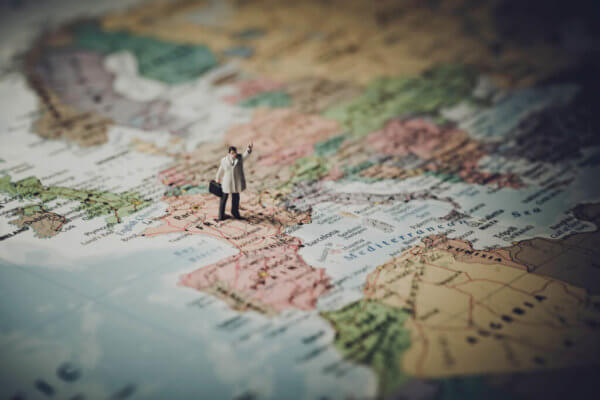 Passport Check List
"We're lucky to have a U.S. passport," SDSU rising fourth-year Aileen Giang said. "With it, we're allowed to visit most countries for 90 days without a visa." In order to summon—sorry, renew this all-important item, you need some things to prove that you aren't a reptilian creature trying to escape American custody. To start this process, collect the following necessities:
DS-11 (or DS-82 depending on your circumstances) passport application form which you can download from travel.state.gov
citizenship evidence (basically a birth certificate or naturalization certificate)
a photocopy of government-issued ID
and a passport photo (if your friend is good with photography ask them, but to be 100 percent sure of its quality check out Costco, Postal Annex+, Walgreens, CVS Photo, FedEx)
That makes you ready to head over to your local passport acceptance facility (University passport offices, U.S. Post Offices, local passport agencies or even local libraries)
It seems pretty easy, right? Definitely something manageable for students with their busy, busy schedules with part-time jobs, major coursework and extracurriculars. If it helps, spacing out your collection of these items months before you intend to renew your passport could be something you might want to try. Collect all the pieces of the puzzle over time to make the going easier.
What Else Will I Need When Traveling Abroad?
Wing-Yiu Cheung, a rising fourth year at SDSU recently returned from her semester abroad in England and shared some insight on American passports. "Well I'm pretty sure they won't let you board without a passport," Cheung said. "Besides [a] passport, border control usually ask[s] things like where you are staying, how long, when are you leaving, etc. So it's good to have as many details on you to show them."
In a video Cheung posted on YouTube documenting her experience abroad, she expounds upon the importance of paper proof. "Don't forget to print out your university acceptance letter and copies of your passport…in case they ask you why you are entering the country."
What Happens if You Lose Your Passport?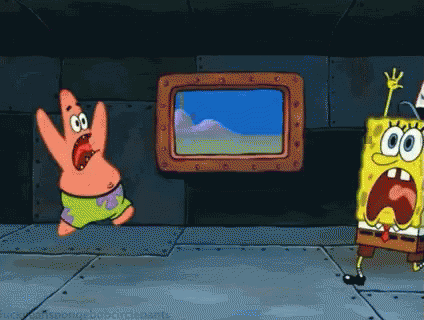 Luckily, Cheung only lost her camera and had her wallet stolen, instead of her passport. Hmm. That still sucks. "Losing my camera was especially stressful because it was in a country where English is not the primary language," Cheung said. At least her documents for traveling were safe from theft.
If for some reason you do lose your passport abroad or it expires, take a deep breath. Maybe wander around for a relaxing cup of tea because you won't be able to come home any time soon. I'm only joking. If you have the misfortune of meeting a pickpocket or a swill of bad luck while abroad, Villalobos said to check the local consulate U.S. embassy and explain your situation. "It will vary from location to location," said Villalobos. "But the local embassy will be able to help you if something like this occurs." This means getting you your passport so you can hit up your next international location without too much worry.
Don't let your passport be the end of your adventures abroad before it even starts. "The best thing about studying abroad was the self-awareness I've gained. Growing up in the U.S., I was privileged in many ways and from this experience I've learned to appreciate the little things in life," said Giang. Keep your passport up to date, and try to avoid procrastinating its renewal.
Avoiding procrastination doesn't only apply to studying abroad. This worthwhile advice may get you thinking about all of life's hurdles. Be prepared. Know what you need to do and suck up the courage/heart/desire to do it. It'll feel a lot better knowing that your affairs are squared away beforehand. Once you're done, congratulate yourself. That means you're one step closer to studying abroad and being a mostly-functioning adult in polite society. Good job.