While summer concerts and music festivals across the country were canceled or postponed, the music industry in America continues beating. With countless streaming services and local radio stations across the country, listeners can discover new music from anywhere in the world. Music radio hosts interview rising artists, critique recently released albums and give listeners an inside scoop into the life and history behind the music. But without concerts, in-person interviews or any live performances, the daily life of a music radio host involves being creative and engaging while covering music in the studio. Here is how to become a music radio host, with interviews and tips from those in the field.
When the world feels heavy, many people turn to music to help alleviate stress and uplift them from their current situation. Recently, artists of every genre around the world have taken to releasing new music to help guide listeners through tough times.
Throughout history, music has connected us as human beings to one another. Finding someone with a similar taste in music can be like finding a new friend who understands what you are going through and feels the same way. 
Usually, when artists produce uniquely creative and attention-grabbing lyrics in their songs and beat, they have the ability to inspire their listeners. From soulful blues to upbeat and catchy pop, music can often make others feel things words can't. When it comes to covering new albums, artists on the rise or on tour, music radio hosts interpret the new, out-of-the-box sound and provide a link between the artists and their fans through exclusive interviews and live streaming radio shows.
For Capital Public Radio's Classical Music Director Kevin Doherty, a love and background in music sparked his career working in radio.
"That is what got me started on this path," he said. "When I was in high school I discovered that I really did have a voice, and I started actually singing classical music all the time. That morphed into musical theater and singing opera when I got to college."
As the Morning Classical Host at the Sacramento based radio station, Doherty landed a job in radio through a friend who recommended the position to him. 
"Radio, that was kind of an accident," Doherty said. "I am a singer by trade; I love to perform. I love being on stage and in front of people."
After frequently filling in for radio hosts, Doherty began working at the radio station, WUOT, in Knoxville, Tennessee.
"This is the dream job," he said, of his first taste of a career in radio. "I want to do this for real." 
So Doherty began searching for an even bigger role as a radio host before landing a music radio host position during a Skype interview. 
Jennifer Reason, the Midday Classical Host at Capital Public Radio, also spoke about her experience coming into the field from a musical background but with no prior radio experience.
"My mom insisted that all the kids in her household study piano because she was a piano teacher," Reason said. "I have been studying music since I was four and ended up getting a degree in it. I studied piano performance and conducting in college."
For Reason, the opportunity came up when she was doing an interview at the radio station for one of her performances when her future boss told her she had a radio voice and a future as a music radio host. 
"Radio, honestly I didn't have an interest in it; it was totally by accident that I found this job," Reason said. "I came down and subbed for a little bit and tried it out and I ended up absolutely loving it."
Today, music radio can be streamed around the world with stations for every genre, subgenre and decade. Music radio hosts guide listeners in a one on one centered approach as if they are talking to you exclusively to bring new stories to life on air.
The Capital Public Radio music station has seen a 20% increase in listeners since the Covid-19 pandemic hit the U.S. this spring as many people have more free time to listen to the radio. 
"We are getting a lot of people streaming too, from all over the country," Reason said. "We are getting notes from New York and New Orleans, which is really cool to know that the reach is going out that far."
What Should I Know About Becoming a Music Radio Host?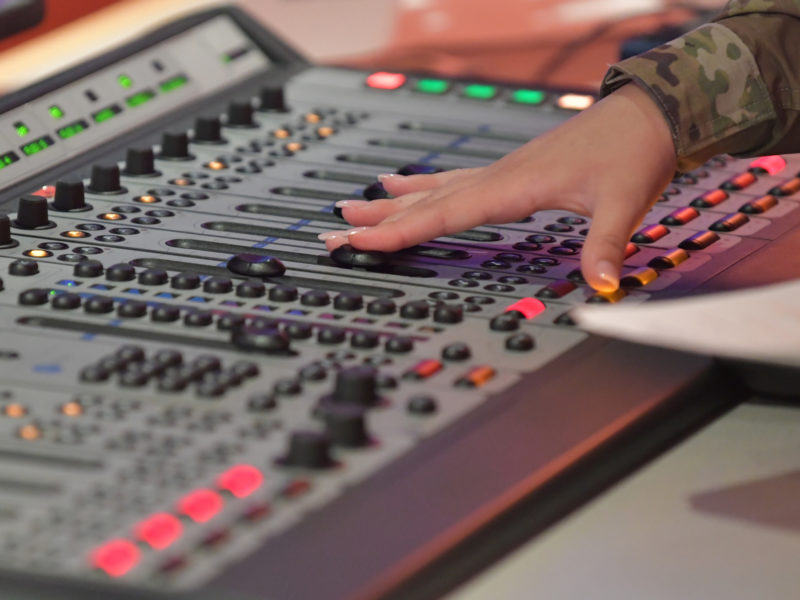 What Kind of Income Should I Expect?
According to the United States Bureau of Labor Statistics, in May 2018 radio hosts and announcers earned a median annual wage of $39,790 with a bachelor's degree in communications, journalism or broadcasting as the educational requirement. In addition, music radio hosts must maintain a sizeable amount of music knowledge in order to find new angles in each story they cover. 
What is the Radio Industry Like?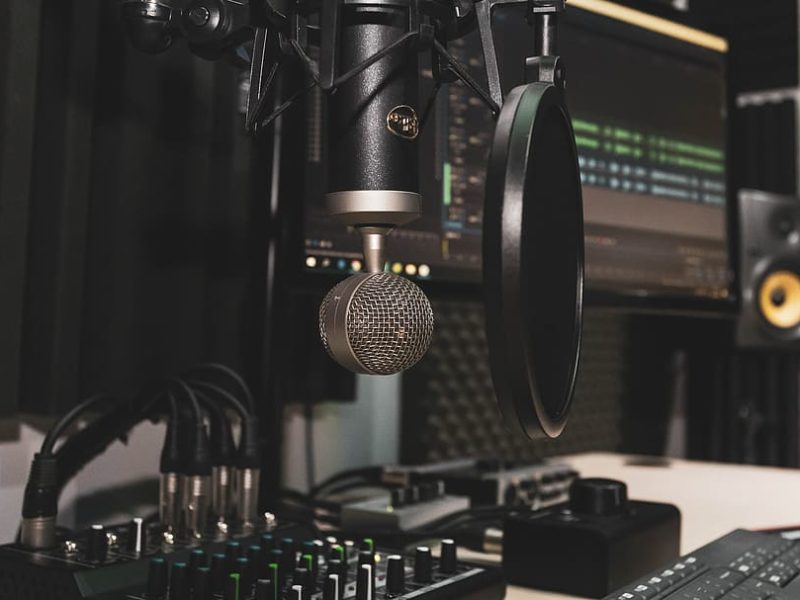 When it comes to music radio, the work environment centers around the time on-air at the radio station, editing clips and interviews, and chasing new stories as they arise. Working on tight deadlines to finish a story in a matter of hours or minutes before going on-air can be stressful, but the satisfaction of having your own radio show streamed with the world can be a selling point for many radio hosts. In addition, maintaining a network of connections among composers and other music radio hosts can help you land a job and secure hard-to-get interviews with artists. 
For Doherty building connections with artists in the industry has led to surprising opportunities down the line. While attending the Public Radio Program Directors Conference in Austin, Texas, Doherty stumbled into a dive bar to discover Graham Reynolds, an Austin based composer and bandleader, performing for a packed house.
"I walked in and thought oh my God, this is great music and I was super excited about it," Doherty said. "I stumbled on gold."
The two kept in touch and months later at the Festival of New American Music, Doherty interviewed Reynolds who spoke about his new album, The Sound of Science. 
By forming relationships with new artists wherever they go, music radio hosts live and breathe music.
What Are the Best Parts of The Job?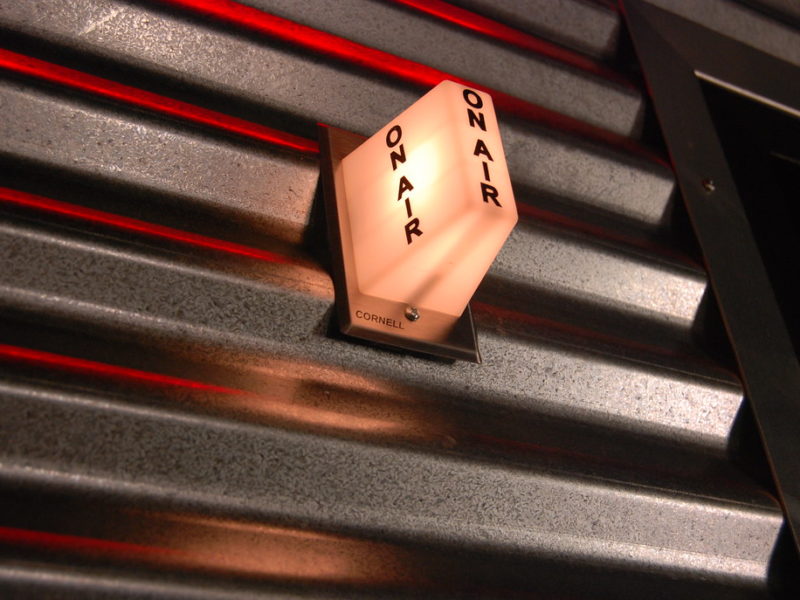 Music radio hosts invest their time in breaking down composers and creating playlists to make people think about music in new and exciting ways. 
"I get to talk about some of the coolest music ever written," Doherty said. "There is a lot of history and a lot of depth to the music we play on the Classical station. There are a lot of great stories about these composers to tell. These are real-life stories. We look at these people in a lot of ways as these iconic figures, almost God-like. But what we forget is that they were human beings just trying to make a living like the rest of us. They had a specific talent, a specific skillset and they used it. A lot of them just wrote music because they were trying to survive and I love to tell those stories."
While the job requires a large amount of musical knowledge and historical context, music radio hosts must also be creative when it comes to picking which songs to play on air. For Reason, the job is about connecting with listeners through music, which can be deeply personal and emotional.
"I think I am able to spark curiosity for people and I am able to guide them on this journey of discovery," Reason said. "I am able to share personal notes and things people, like maybe musicians themselves don't even know about the composer or about why they wrote the piece or how it is relevant today. It is just this ongoing conversation that is inspiring for me to have and hopefully inspiring to listen to."
What Key Skills Do I Need to Become a Music Radio Host?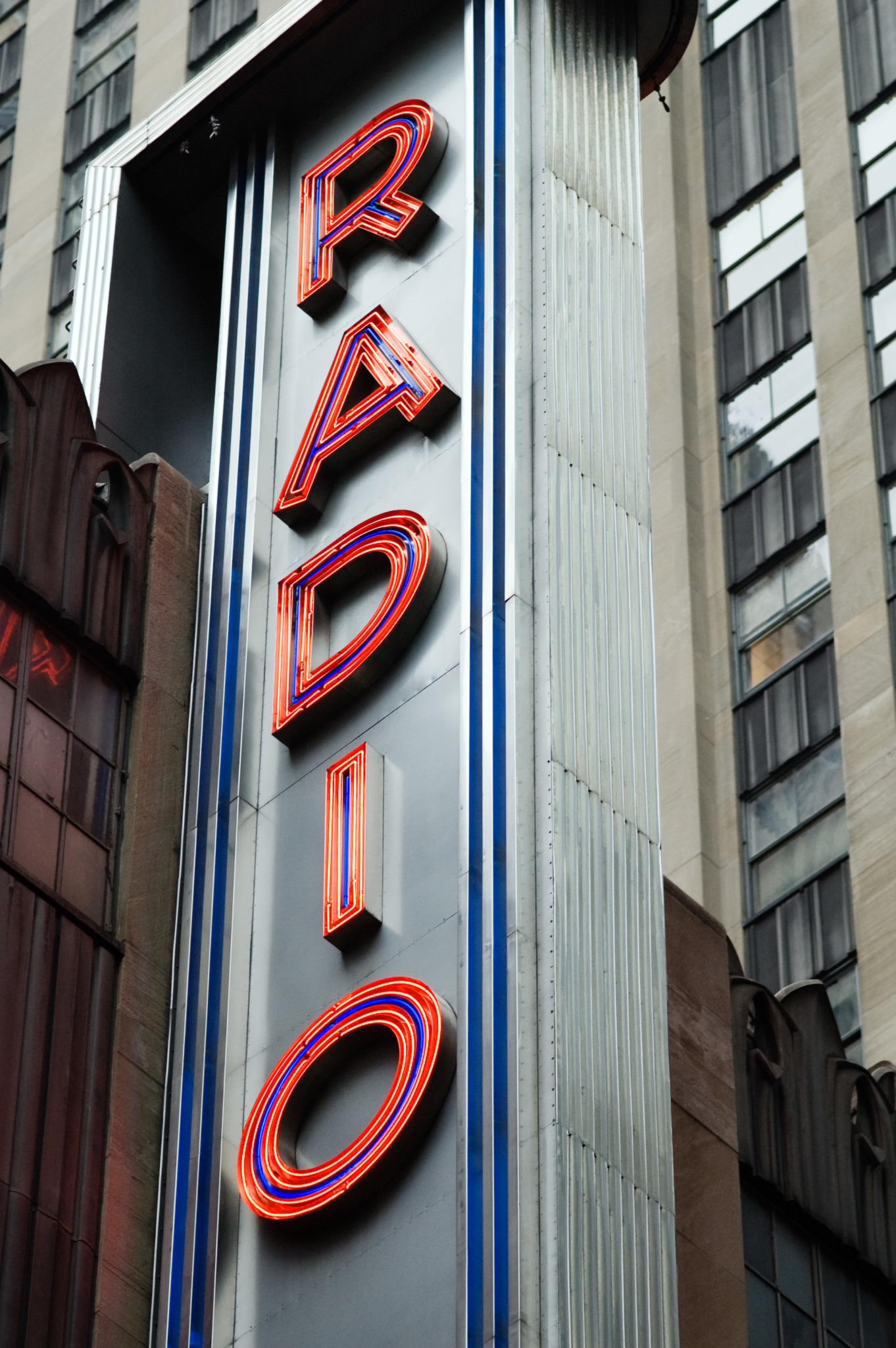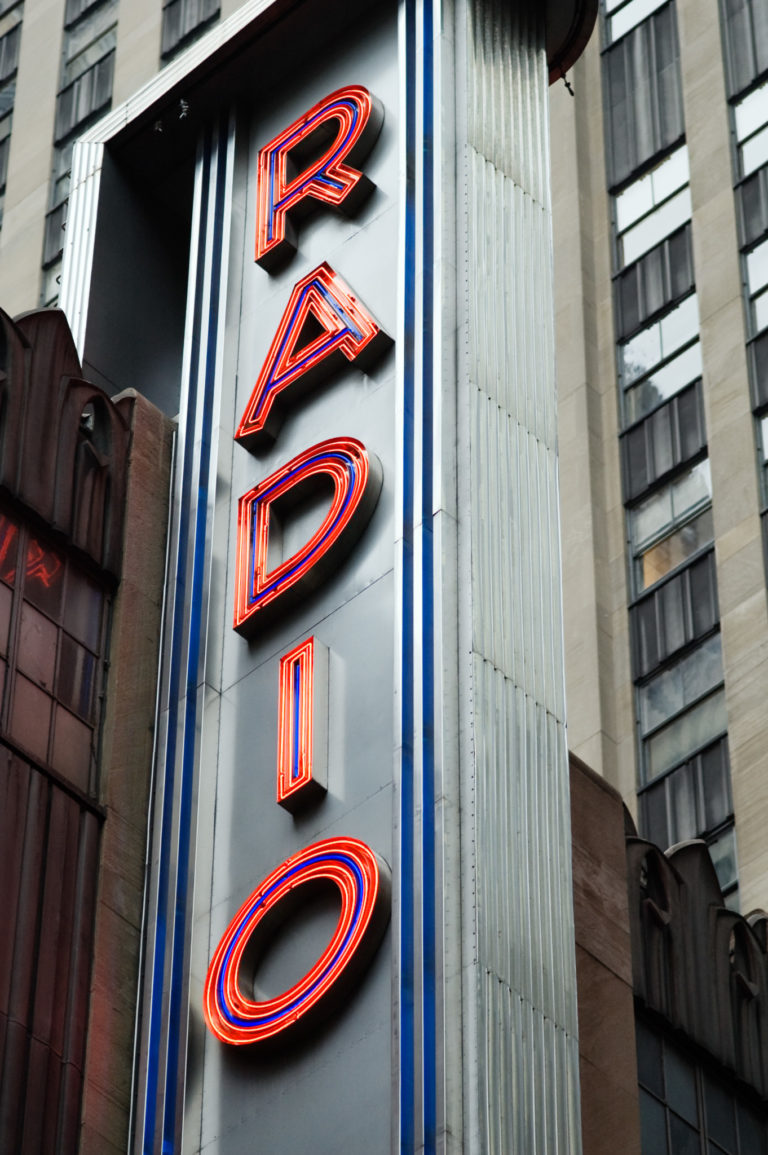 1. Love of Music
As the forefront of music media shifts to largely apps and streaming platforms, there is less and less funding set aside for local radio stations across the country. The world's love of good music and public radio, however, has not wavered. "You have to have a passion for music and a passion for what you do," Doherty said. "I think that has to be able to come across and you have to be able to talk about that in an engaging way." Great writing and music coverage will always be in high demand around the world so have patience and stay dedicated to following your dreams.
2. Personable and Charming
Taking the time to make a good impression on everyone you interview helps the interview go smoothly and allows the artists the opportunity to open up more about their experiences in the industry. Music radio hosts must be charming, charismatic and personable in order to maintain valuable relationships with artists, and gain the listeners' approval. "It doesn't hurt to be personable because when you are on the radio nobody can see you and most of the time somebody is listening to you in their car or at home," Doherty said. "A lot of times somebody is listening to you alone, and so one of the first rules of radio is that you are talking to one person. You need to be able to be personable and genuine. You need to be able to be yourself. I think that is really important." Being kind can help make a lasting impression and may even get your source to open up more about their experience as an artist.
3. Language Skills
One of the toughest tasks of a music radio host is to correctly pronounce the name of every artist featured on the show. "You need to have the ability to throw down foreign language pronunciation," Reason said. "You have to just go for it. For half of these artists and these titles, you have to be able to say Russian, German, French, Spanish, Icelandic. There is a certain courage to that and just a familiarity with the arts and languages really helps."