A career in radio means you need to become a jack of all trades, like production and broadcasting, to start. Broadcast focuses on the distribution of audio or video content. Production focuses on commercial recordings, weather, station queues and news updates. Nowadays, look at broadcasting and production as one in the same. Whether on the air or pushing the buttons, or recording a radio segment, you need to know how to do both. Office life in radio careers means working for small-scale companies or large-scale corporations specializing in AM, FM or XM. Find yourself at the top radio company of Sirius XM broadcasting everything from music to traffic reports or at a local rock station broadcasting the best of the 80s.
What does a Professional Radio Broadcaster do?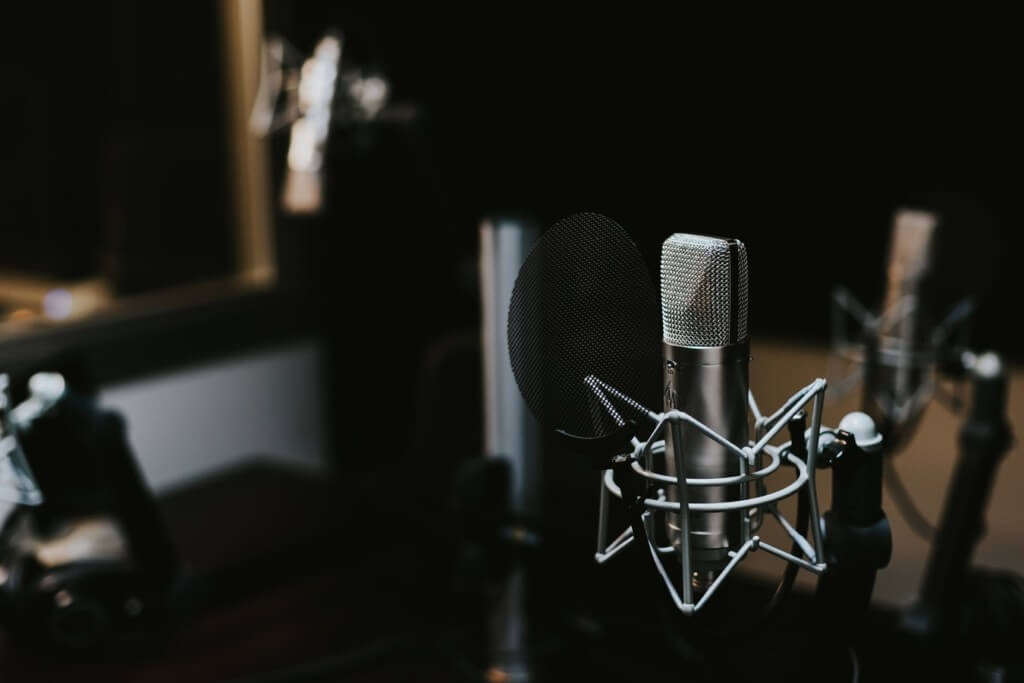 Produce commercials, promotions, show content
Broadcast weather, news, songs
Manage soundboards and tech equipment
Work with clients for advertisements and promotions
Edit commercial and radio segments
Write copy
Schedule broadcasts
What does it take to become a Professional Radio Broadcaster?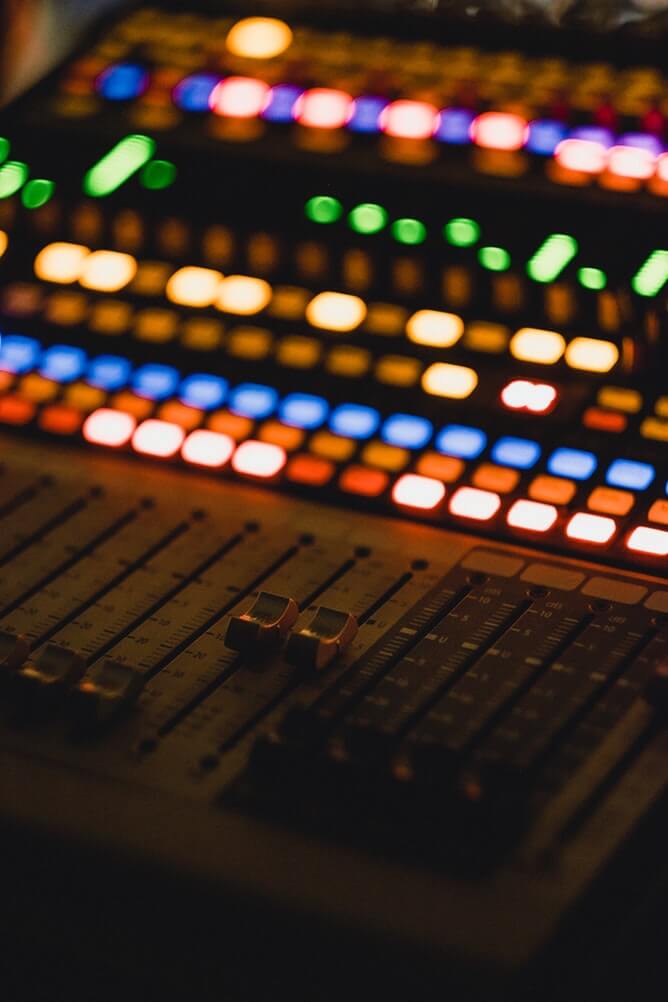 Learn to talk the talk before you talk on air. Aspiring radio broadcasters can choose to earn a bachelor's in relevant majors like communication or mass media with a focus in broadcast, journalism or audio arts, if offered. You'll get the best experience if you find a technology school that lets students focus on both the broadcast and radio production. Schools like Hofstra University, New York University, and San Diego State University have been named the best for this field with excellent on-campus opportunities to advance your radio skills. While in your undergraduate career, the hands-on practice through school stations, clubs and local shows will give you a feel of how radio companies function. Get involved to start stacking your resume with airtime.
It takes someone tech savvy to work in radio whether you manage the equipment in-between commercials or run the mic. Textbooks can only take you so far if you don't learn how to master the soundboard. You should know how to handle the technology boards, sound clips, computer software, operating systems and more. Learn what radio careers offer across the board before you focus on one area.
Starting out in radio you also want to be versatile. At first, you might do announcements and updates. That means knowing how to queue stations but also updating news, sports, weather, music and more depending on your station's specialization. Think about Ryan Seacrest, he hosts On Air with Ryan Seacrest and the American Top 40 radio program. During his personal show, Seacrest air's special segments like "Ryan Roses" where active listeners call in with suspicions about their significant others. But on American Top 40 Seacrest ditches the personal talk and focuses on all things music industry. Even in the big league's radio broadcasters need to switch gears constantly.
What you should know about becoming a Professional Radio Broadcaster?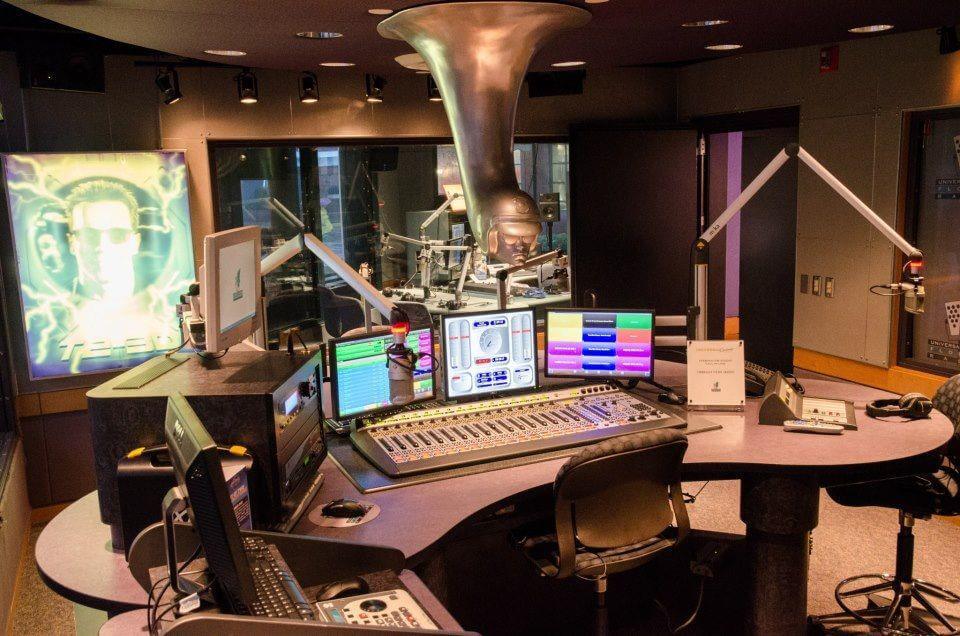 1. What is my expected income?
The typical income of a radio professional probably won't get you a swanky mansion in New York. Yearly pay averages between $30,000 to $40,000 a year depending on what you do. Don't expect much when breaking into the industry. The more you show off your skills, like navigating both the broadcast and production aspects, the more pay offered. Depending on the market, salaries will range. Working for corporate stations with large markets like Sirius XM, expect bigger salaries. Something more small-scale and local like that oldies radio station your grandpa listens to probably won't offer the highest pay.
2. How much will I work?
In radio, expect crazy hours. You'll likely work different hours over your career. You could start at the crack of dawn or in the early A.M. talking to commuters. Or find yourself entertaining on the evening commute while people while winding down from the workday. Either or, always stay flexible. And sometimes these companies broadcast live at remote locations where special events are happening. This could take up odd times of your day while entertaining the public live.
3. What will the work environment be like?
Invest in a comfortable seat cushion; you'll spend most of your time in the production room. Depending on the company, you might broadcast in a basement or a high rise with a view. Usually, newer facilities come with the corporate atmosphere like Cumulus Radio headquartered in Atlanta, Georgia. The bigger the market, the nicer the perks. Radio production and broadcasting require a lot of computer work, like planning, prepping and editing, so you will find yourself in front of a computer a lot of the time. When doing live broadcasts, the locations vary such as a music festival or a popular restaurant.
4. What do I need to know about the future of the profession?
Radio is an evolving profession. Decades ago, radio broadcasters used vinyl to broadcast music. Now, modern-day technology took over the basic automated systems. Sirius XM stations offer a wide range of listening genres like The Pulse for a mix of pop or the Beach Boys station for mellow vibes while also broadcasting announcements, podcasts and more.
3 key skills you need to become a Professional Radio Broadcaster
1. Communication skills
Know how to engage with your audiences using relevant lingo. A strong personality will get you far in a profession in radio. People like to hear relatable content from someone they can connect with through the soundwaves. Dr. Laura Berman, a relationship therapist, hosts a late-night talk show where listeners call in for relationship advice. Find your niche interest to attract your niche audience. Without them, there's not much to radio. Know how to engage with certain demographics and keep their attention. Listeners can only interact with your voice coming from a speaker (or headphones) so make sure what you say counts.
2. Versatility
Throughout your career in radio, you could find yourself working for different broadcast and production companies that focus on different genres and audiences. Understand how it all works and you'll transition from genre to genre with ease. Whether you broadcast the daily news, produce commercials or run the tech equipment, knowing all parts of radio will make you more valuable to the station. Duties may change throughout the day. You could find yourself writing copy, editing commercials or recording footage.
3. Composure
Radio doesn't come as easy as everyone thinks. Prepare yourself to adapt and act cool under pressure. Technical issues and deadlines often arise where you must adapt and innovate to meet client's needs or continue with broadcasts. Broadcasting and production work on strict deadlines and schedules. Make sure to manage your time and remain calm in stressful timely situations.
More skills you need to be a radio broadcaster include:
React quickly
Meet deadlines
Know laws, ethics and industry regulations
Use common sense
Show your strong personality
Adapt to situations
Practice a good speaking voice to go on air
Reviews
"If you're looking for something endorphin filling… it's radio. I haven't found a high like this that meets that. It is absolutely ego driven especially if you're good. If you have an audience and you can engage them, there is no better feeling." – Tor Michaels Producer of WBLF Centre County
"It's unlike anything you have ever done, I've worked at McDonald's, warehouses, customer service, retail and radio—there's just nothing like it. It's just different sitting in front of a mic, you don't deal with anyone face to face, no personal interaction, but listeners have interactions. To me, because of this job, more doors have opened up outside of radio. The perk of radio is you can relay that into other things. Not just celebrities but friendships and the people you work with." – Drew Danuski Production Director of Magnum Broadcasting
"I love music, I love being able to talk about it and share my opinions. Something I really, really love is just editing. Whether it be audio or video I love being in the studio." – Michaela William's Promotions Manager and Morning Show Producer at Magnum Broadcasting