Where: 3259 Hull Rd, Gainesville, FL 32608
Considered the most prominent fine arts museum in North Central Florida, the Harn Museum of Art in Gainesville displays a range of exhibits and art galleries that focus on five main styles: African, Asian, modern and contemporary art and photography. It sits across the street from Southwest Recreation Center and next to the Curtis M. Phillips Center for the Performing Arts. The museum offers free admission and pursues its efforts in providing a cultural resource for students, UF faculty and staff and local residents. The museum offers a commitment to its four goals of expansion: expanding connections, minds, experiences and foundations.
Read on to learn more about The Hard Museum of Art Internships:
What internships does the Harn offer?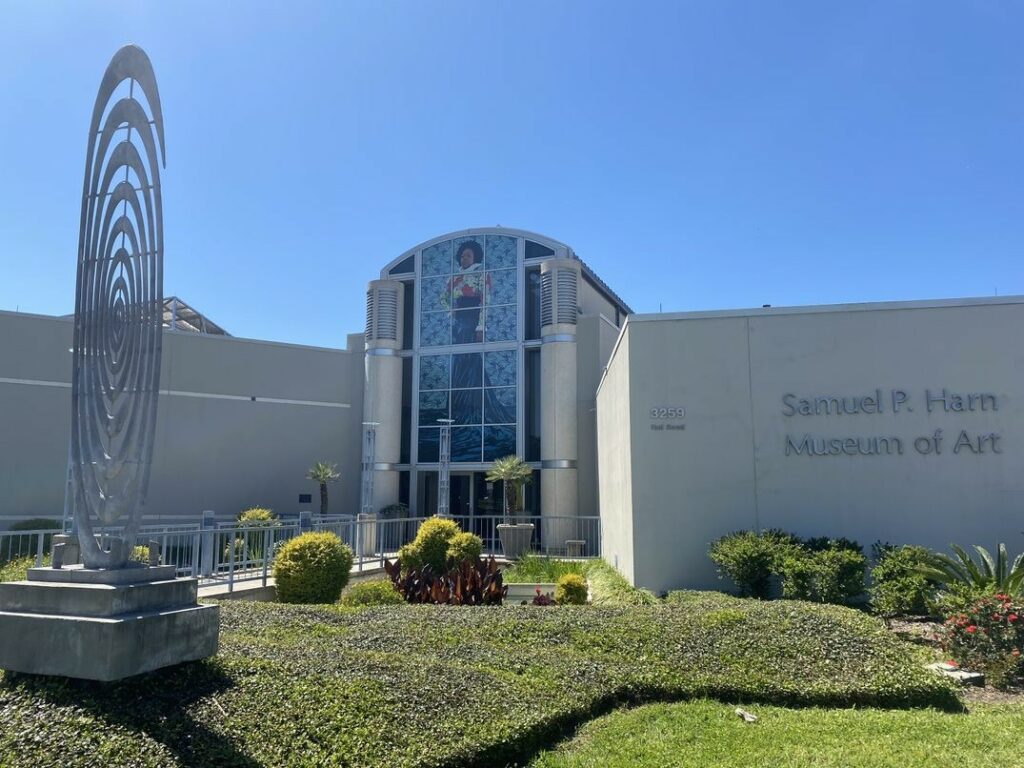 Since the museum opened in 1990, it offers opportunities to gain professional experience through internships alongside museum professionals. The Harn encourages everyone to apply, and its three yearly applications go through fall, spring and summer. Whether unpaid or for class credit, each internship position focuses on a different project and department and requires a specific number of hours each week— don't worry though, positions prioritize flexibility to work with the intern's schedule.
"There are a variety of internship positions within different departments at the Harn," University of Florida senior and Development Communications Intern Gabriela Rodriguez said. "Each intern works directly with their department for the most part, but we all help wherever we can. There are a lot of opportunities to work across departments and with other interns. Whether it's writing new materials or preparing the museum for a new exhibition, we stay on top of our projects and try to keep things on track as much as we possibly can."
Interns can work on various projects including curatorial, education, development, marketing and public relations, horticulture, registration and museum rental. Additionally, the Harn offers stipend-based internships each semester. The museum actively seeks funded internships and currently offers more now than ever before.
"Interns typically work on a semester-long project in a single department in the museum, but sometimes they might come back and work in another department or continue their work for consecutive semesters," the Harn's Student Engagement Manager Allysa Peyton said. "Whether interns work with us for a single term or longer, they are considered part of the museum team. All of the museum departments, from curatorial to accounting, rely on the unique perspectives and skills of the interns."
Peyton works with the museum's education department to develop and manage programs. The engagement work she does includes academic and creative experiences that engage students and the greater Gainesville community. She works with on and off campus partners to find ways to help the community interact with museum collections.
Meet the Interns
Jay Hall, a senior anthropology major and art history minor at the University of Florida, interns at the Harn as the Contemporary Curator Intern for spring. They found the position when it was advertised on the listserv of the School of Art and Art History and applied in October. They were officially offered the position in early November. Since starting in January, they work to create and maintain the contemporary exhibits at the museum, including research, assisting in exhibition planning and installation and working with records within the current database at the Harn.
"I think one of the coolest parts of this internship is being able to see behind the scenes and having the opportunity to go to really cool community events that celebrate the different exhibits at the Harn," University of Florida senior and Contemporary Curator Intern Jay Hall said.
They find themself sitting at the computer most days, but they often shadow curator Jade Powers to work on art exhibits in the gallery. After being hired in April, Powers started working specifically on the contemporary collection of more than 2,000 international art pieces. Hall said they understand more about how art museums function through their time working with Powers, and they love engaging with the dozens of people around the museum.
Gabriela Rodriguez, a journalism senior with an outside concentration in dance, describes her work as the Development Communications Intern as meaningful and important. She works on various projects including writing creative content for the Harn Member Newsletter and the Harn's social media posts. She also helps increase membership participation alongside the development team through events like Museum Nights.
"Keeping the students and the Gainesville community connected to the Harn is very important to us, so engaging these audiences through our communications is a priority," Rodriguez said. "I love representing the Harn and everything it offers through the work that I do."
She has had the opportunity to interview artists, fellow interns, Harn curators and other museum fanatics. She encourages everyone to take advantage of the Harn's exhibits and resources, and she said she loves signing up new members for the Harn's free membership program while seeing them enjoy their time at the museum.
How do You Prepare for an Internship with the Harn?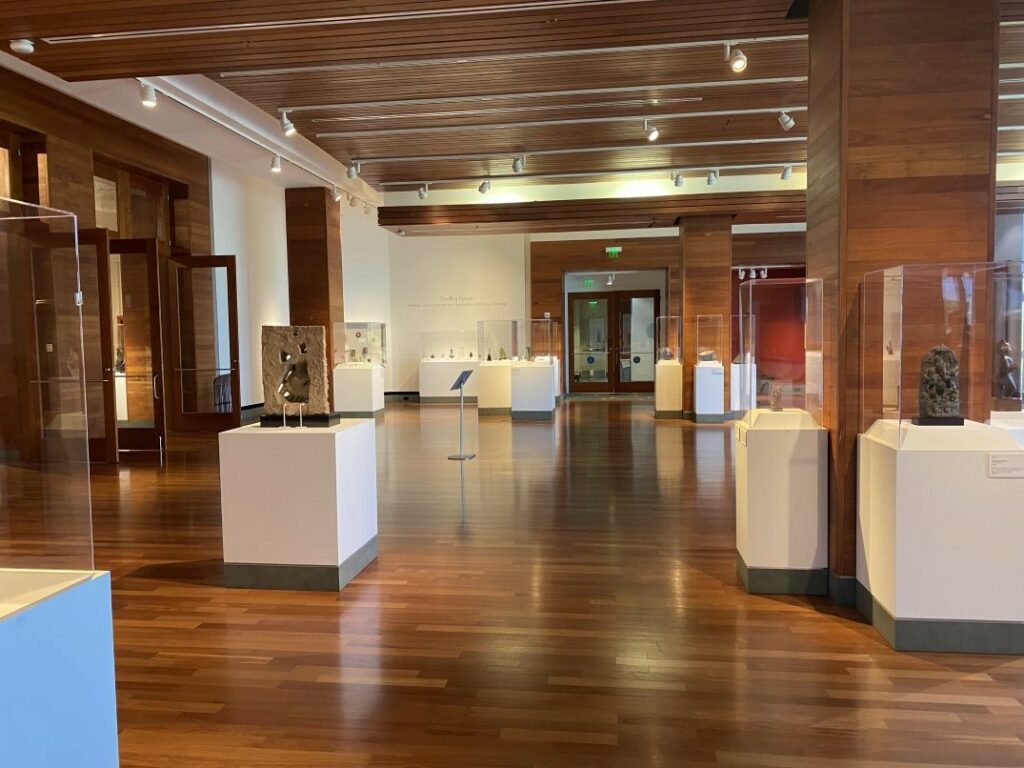 The Harn internship programs provide a set of qualifications applicants must meet. Students must be in good standing with a minimum GPA of 3.0 for undergraduates and 3.5 for graduate students. If not a student, the applicant must have at least a B.A. in a relevant field. Applicants must then demonstrate an interest in the arts, dedication to ethics and professionalism, commitment to the Harn's mission, strong writing and research skills and a desire to further education and career goals through the internship program. To apply, prospective interns must submit a one-page letter of intent, two recommendation forms and college transcripts. Depending on the position, more material may be needed.
Peyton said that each intern position and project has a different set of skills needed. She suggests that each interested applicant looks through the position descriptions before deciding what to apply for. She also said people can directly reach out to the museum professionals seeking interns to find out more information or ask any questions. More information can be found on this page: https://harn.ufl.edu/intern.
Skills that Impress the Team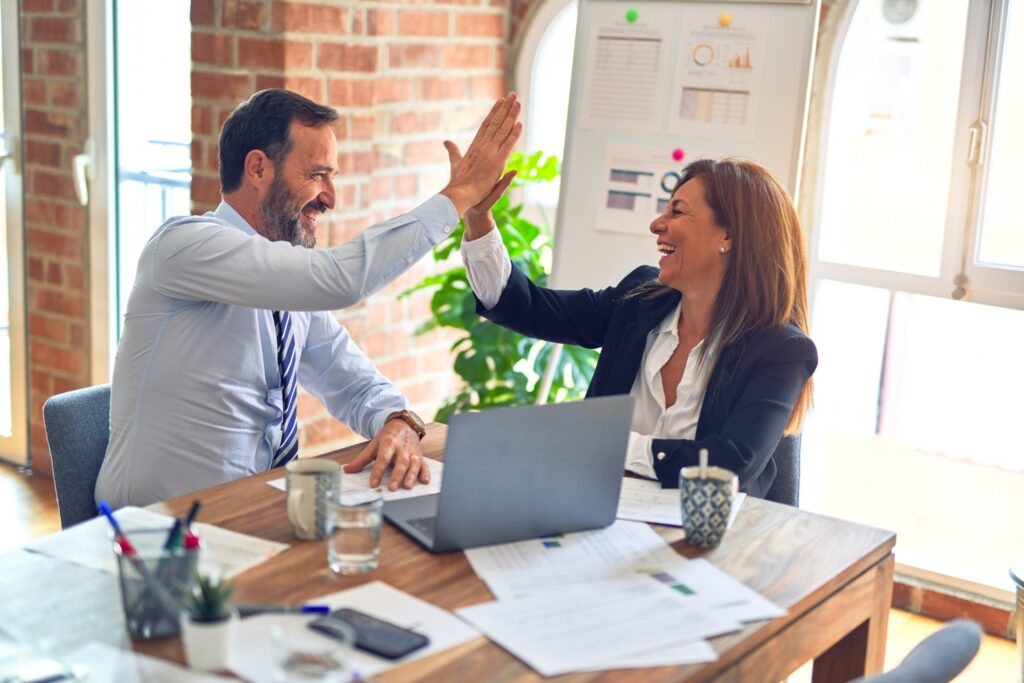 As you consider becoming more involved with the Gainesville art scene, Hall recommends that you focus on gaining experience through extracurriculars and building relationships with professors. Hall said applicants should keep in mind that becoming an intern relies on previous knowledge of art and art history or a willingness to learn more about the arts. Rodriguez suggested looking at the skills and requirements specified for the intern position, but she also encouraged applicants to come in with a good attitude.
"I think the best skills you can bring to any internship at the Harn, are a positive attitude, an enthusiasm for art and a desire to learn," Rodriguez said. "Being a fan of art, or a museum lover in general, would impress the Harn team. If you have a can-do personality and are passionate about contributing to the Harn's core values, vision and mission, then that's something I think the Harn wants."
Rodriguez said that she loves being part of a team that works for a community, and her experience as an intern has been incredibly rewarding, particularly through her involvement with the Harn Member Newsletter. She recommends that anyone interested should apply to a department that fits their career aspirations or interests. She also suggests submitting all materials early due to the competitive application process.
What do You Learn?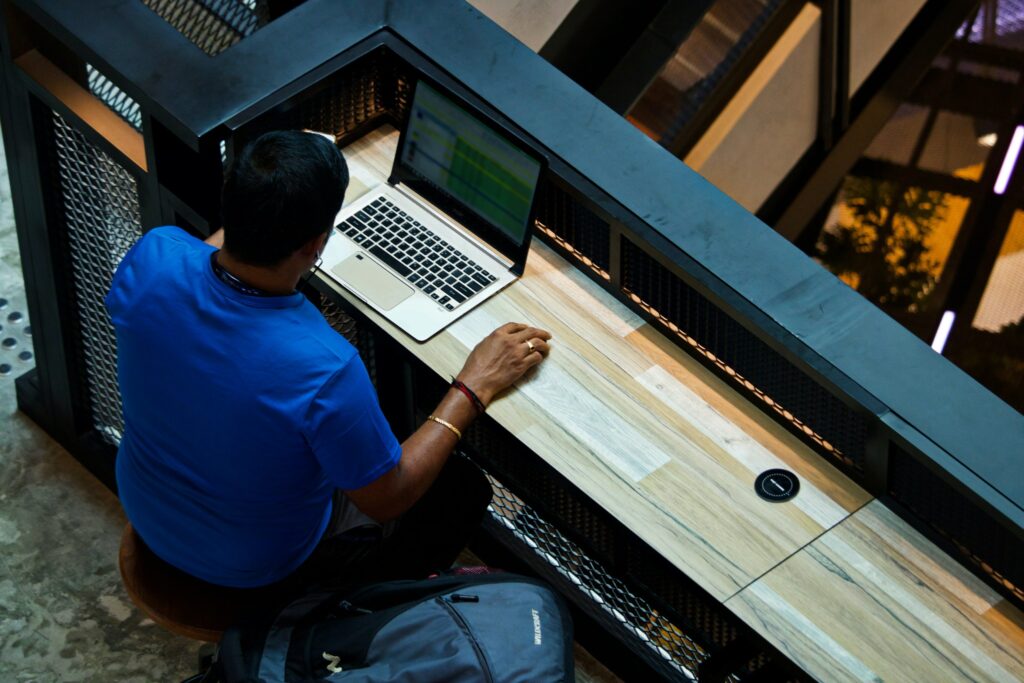 The Harn emphasizes the professional growth and educational opportunities found in its internships. The capacity to learn matches your capacity to want to learn. If you put the work into it, this internship could leave you with impressive and transferable skills in the workplace.
"Skills from this internship that would impress on any future employers would be gaining experience in undergoing in-depth research and writing, becoming proficient in Excel and gaining a familiarity with the intricacies of a museum database," Hall said. "This internship also provides so many opportunities to become more confident at public speaking and to engage in communication between professional institutions."
Peyton watches interns grow in both social and workplace skills while also strengthening academic and research knowledge. Interns often pursue careers at museums and use their skill sets in their graduate coursework. She shared how interns learn about non-profit institutions and develop friendships and connection networks through their experiences at the Harn.
"Some of the best folks at the museum started their careers here as interns," Peyton said. "Over the past few years, we've had creatives-in-residence —composers, choreographers, and writers— who have taken their experience creating and composing after the museum collection to pursue their art more fully."
Hall said their internship encouraged them to pursue their own art. They find inspiration in the paintings, drawings and sculptures around the museum in their projects and pieces. The Harn also hosts an Intern and Volunteer Art Show each semester and displays the art of the current interns and volunteers. Their artwork was displayed on The Wall from Feb. 7 – 26 as part of this art show.
What are the Details and Perks?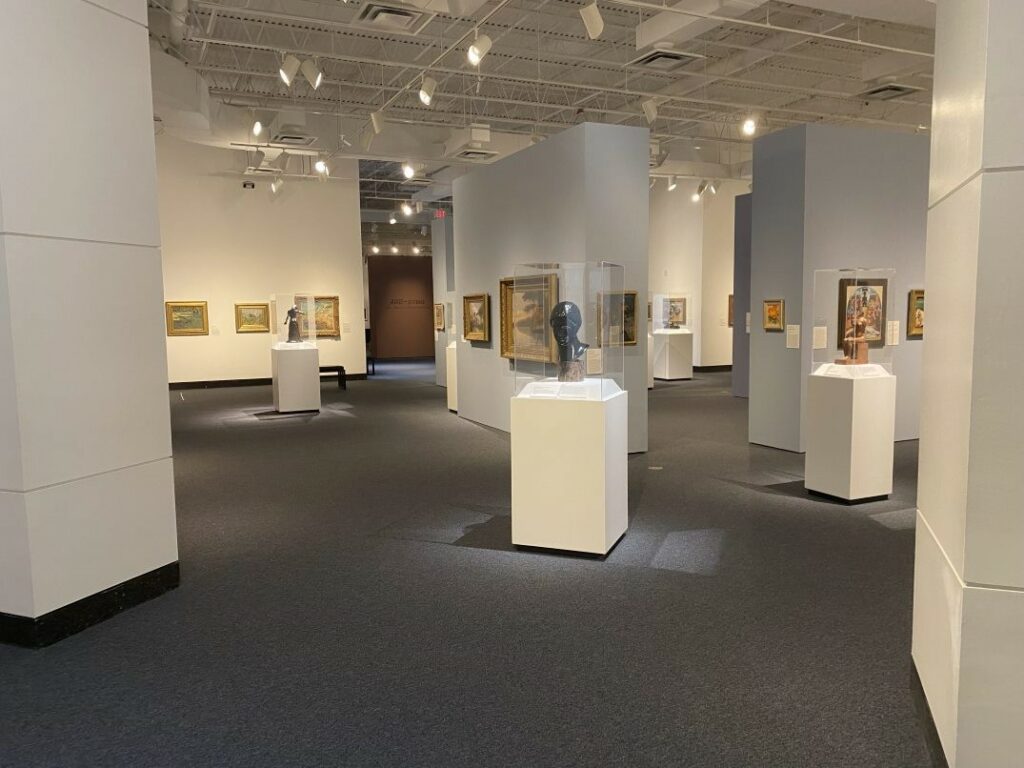 Hall said they usually work on research and data compilation on artists, exhibits and artworks. With their hard work comes insight into the museum and a free membership at the Harn. Interning at the Harn also provides an inside glance at what goes into the museum and the opportunity to see the work of many famous artists. Rodriguez said she finds it rewarding to be involved, and the experiences give interns transferable professional skills to enhance resumes and experience endless opportunities to connect with art.
"I've also been able to explore the Harn's collections and upcoming exhibitions," Rodriguez said. "I learn many new things when I write content for the newsletter, allowing me to expand my classroom learning while improving my communication and writing skills. Content writing also allows me to keep Harn members and friends current on the museum's exhibitions, programs, events and strategic goals."
Interns get to experience exclusive behind-the-scenes work in the museum while also working alongside museum professionals. They learn directly from the department they become involved in, but they can also learn from other departments through tours, talks and special events.