College: the time to make memories! What better time to go out and explore the world since after all, isn't college supposed to make up the best years of your life? College students do not lack the desire to venture out; the real problem lies in being flat-out broke after purchasing our semester textbooks or paying our tuition. This limits our travel funds to dream destinations, like perhaps jet-setting to Paris, Rome or Tokyo, so road trips substitute as a great resort to fix our wanderlust case while on a budget. More spontaneity, flexibility and adventure add on to the wonders of a road trip with college friends. Recharge those vacation vibes, and sit back, relax and recover mentally from college academic life with these destinations near University of Central Florida (UCF).
Check out 10 essential road trips within the "Sunshine State" for UCF students looking for their next long weekend or break getaway.
1. St. Augustine, Florida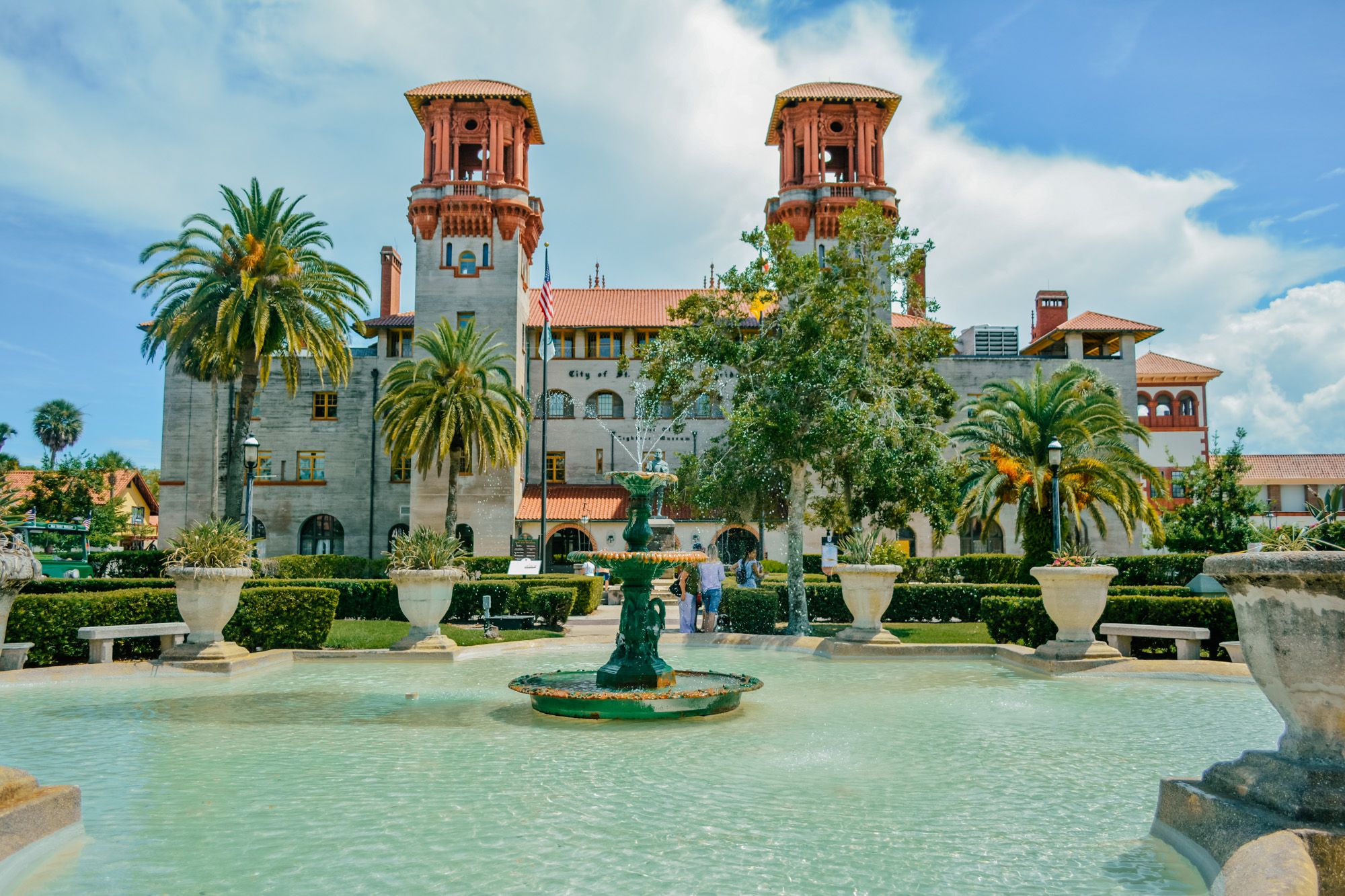 Just shy of two hours, St. Augustine lies approximately 111 miles away from UCF's campus. As the "Nation's Oldest City," St. Augustine calls itself home to numerous historical sites. The city boasts attractions, unlike others within the state, such as military forts, well-preserved castles and Gilded-age hotels and museums. Coastal attractions also include enjoyable lighthouses, nature trails and beaches. In exploring the city, visitors will get lost through brick-paved streets as they listen to horse hooves from carriages passing by or the cannons firing from the infamous Castillo de San Marcos.
The old town also contains abundant restaurants and bars with various cuisine options. "The atmosphere is eccentric. Visiting a local restaurant at night and listening to live music is incomparable! Also, Al's Pizza is a must when visiting St. Augustine. They definitely have the best pizza in town! And don't forget to stop by and visit the oldest schoolhouse, located in the heart of the old town," Valencia College freshman Vanessa Voelkl said. At night, the city hosts scary ghost tours, a popular favorite among its visitors. Flagler College also calls St. Augustine home, and with its striking architecture, the campus— especially its Ponce de León Hotel centerpiece— draws visitors.
2. Anna Maria Island, Florida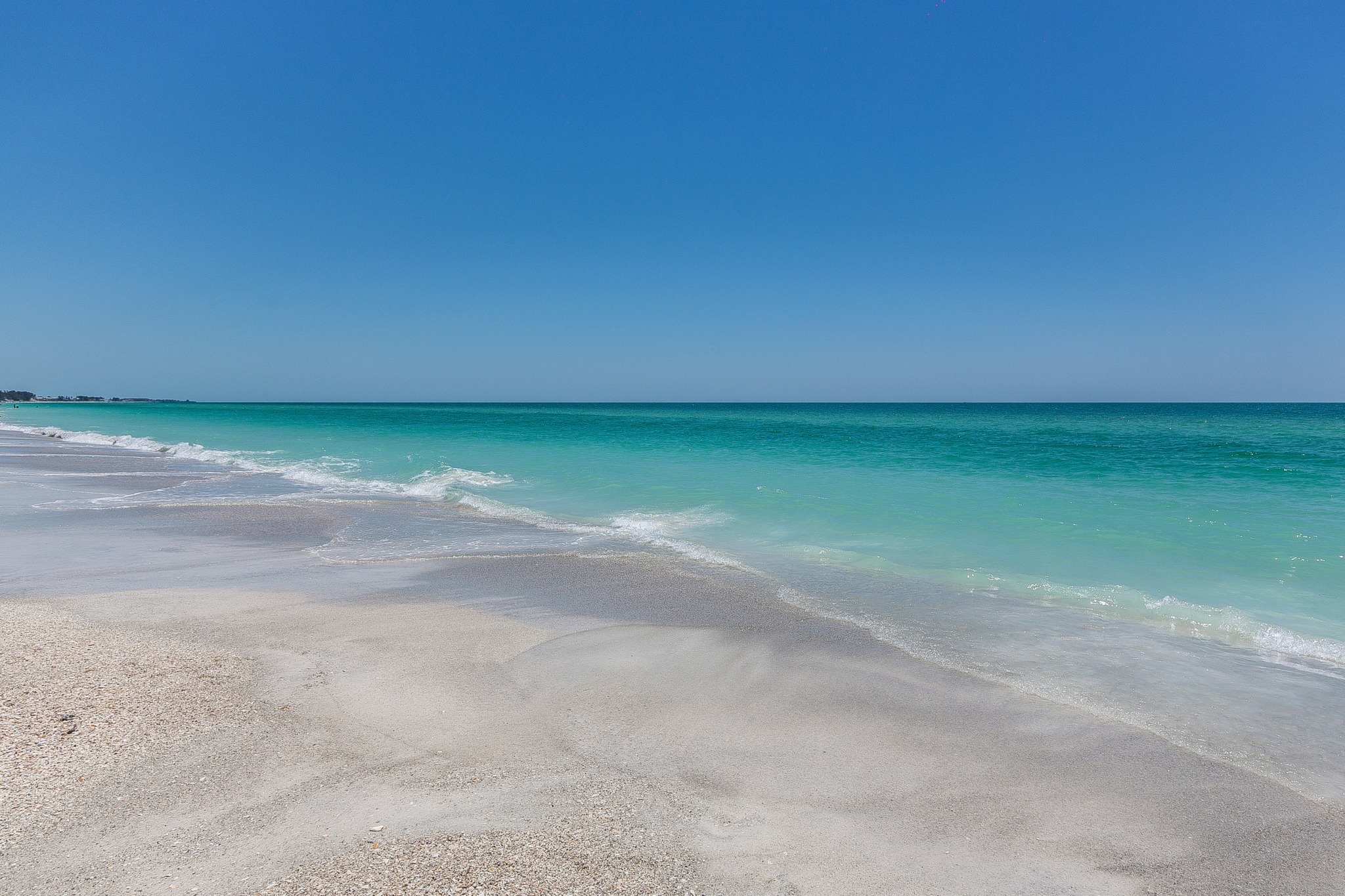 On Florida's west coast, approximately 140 miles from UCF's campus and a little over a two-hour drive, lies a barrier island known as Anna Maria Island. Beaches, golf courses, biking trails and other island activities captivate its visitors daily. Manatee Beach Park proves one of the most well-known broad beaches with its powdery sand and turquoise water. "Ana Maria Island is a great place to take your own boat and cruise around on a sunny day or even just hang out on the beach with family and friends. It has a spectacular area that you can get to by water, dock your boat and eat over the water. I love to spend my summers there, and the best part is that it isn't so far from home!" UCF senior Sonia Calderon said. The island is considered very well-preserved and quite remote, lacking, for example, chain restaurants. Visitors, however, enjoy countless shops, galleries and eateries lining Pine Avenue. For those who enjoy a historical aspect, the Anna Maria Island Historical Society Museum features a restored 1920 cottage and captures pictures of the old city jail and the wooden City Pier. At Bean Point, the most Northern tip of Anna Maria, visitors can enjoy a view of where the Gulf of Mexico meets Tampa Bay, and perhaps even brush up against a manatee or catch a view of dolphins splashing around.
3. Melbourne, Florida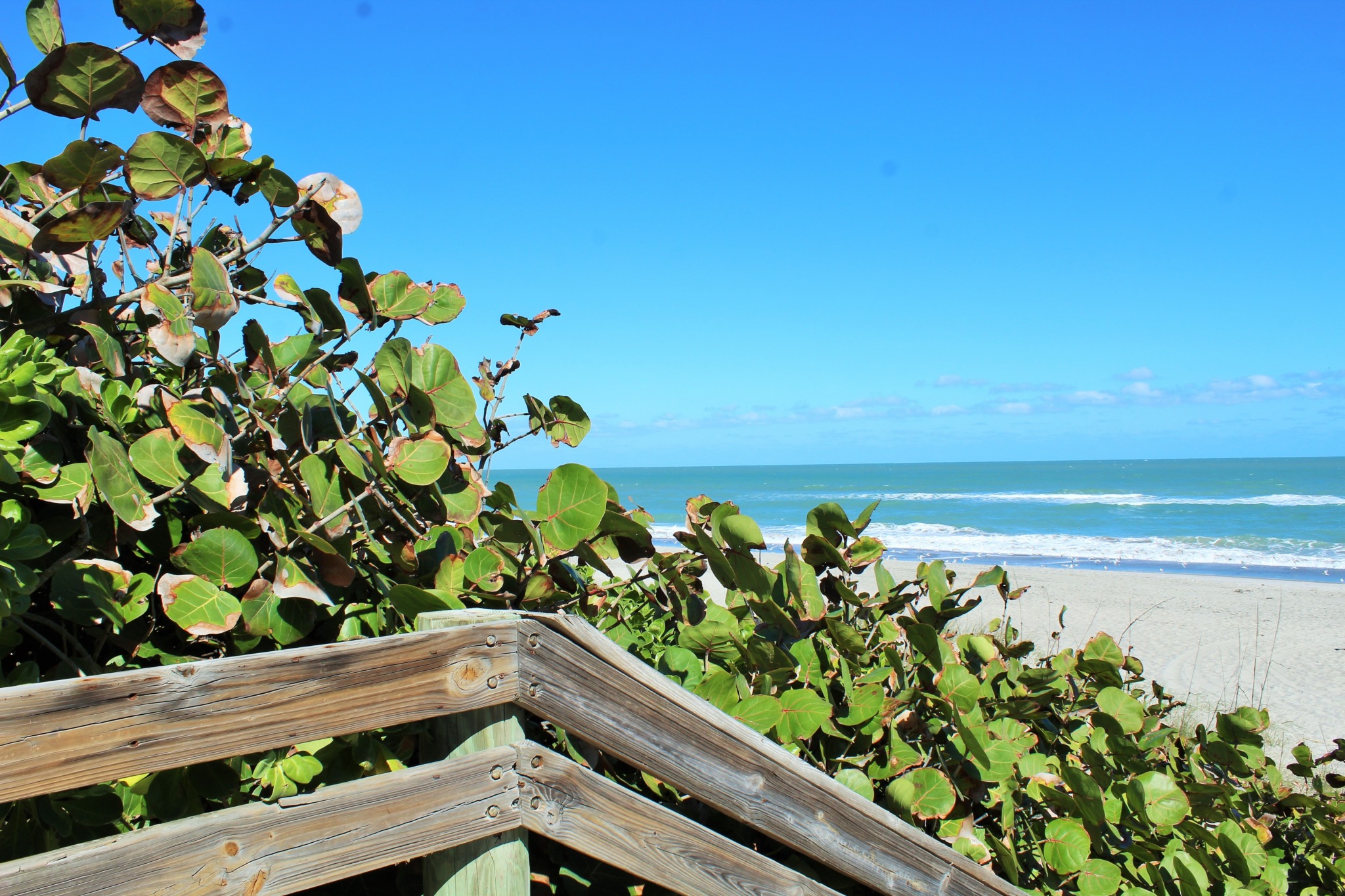 Only an hour away from UCF, Melbourne may quite possibly be one of the quickest getaways from campus! Thankfully proving a less touristy area of the Space Coast, visitors can find a lot more nature and accompanying activities. "Sometimes a change of scenery is all you need to get away from the stress of life, and Melbourne provides that comfort for me. The vast difference in community and architecture allows one to enjoy every experience offered there. It's a must to stop by the beaches, where you can lay in the sun and collect seashells. Before you leave, get a quick bite at Bonefish Willy's Riverfront Grille and enjoy an ocean view of the sunset," Advent Health University freshman Esther Gil said. The beach obviously attracts everyone with multiple different towns; but, for more tranquil beaches, the more south you go, the better.
Coconut Point Park and Juan Ponce de Leon Landing Beach represent some of the best recommendations, and they include free parking and bathrooms, making them hassle-free destinations. If you and your friends seek more amenities such as food trucks, restaurants, playgrounds and volleyball courts, visitors can enjoy Spessard Holland and Paradise Park. The area also has the Brevard Zoo, probably the best-known attraction of the area for all ages. A museum and camping sites can be found in Sebastian Inlet State Park, where visitors can also enjoy long jetties perfect for fishing or admiring the views.
4. Miami, Florida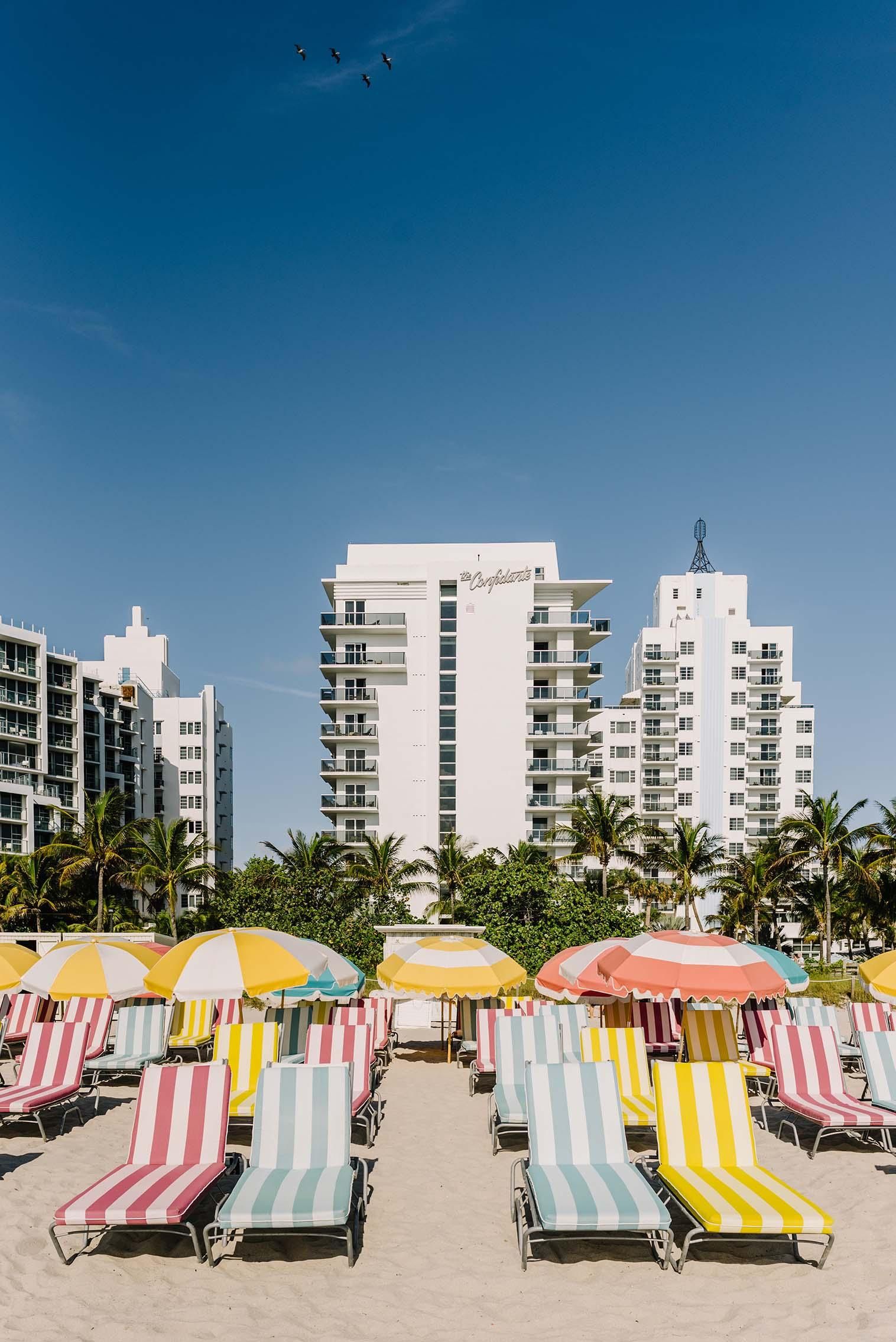 Miami does not need a huge introduction being known globally for its glitz and glamour, beaches, nightlife and sunny weather. Visitors enjoy soaking up any of Miami's numerous beaches, but the most recognized and cannot-miss spots include Miami Beach, lined with its Art Deco district, and South Beach, renowned as the most popular vacation hot spot. Other attractions enjoyed by visitors involve the Perez Art Museum Miami and the Frost Science Museum. To enjoy Miami's Cuban influence, students can soak up the Cuban flavor in Little Havana, a neighborhood near Downtown, which offers entertainment from open-air social areas to restaurants and specialty food shops, where you can find some of the best croquetas or cafecito.
Calle Ocho runs through the heart of Little Havana and contains the most activity in the area; for more even more spice, the surrounding streets and avenues evoke the same Latin warmth. "Coming from a Cuban family, Little Havana has always stood out like a colorful center of Hispanic culture in Miami. Walking through the streets, you can find many Latin cafes and restaurants. I remember going some afternoons when I was younger and joining friends and family over a game of dominoes and authentic Cuban dishes. Now, I enjoy going to 'Viernes Culturales' or Cultural Fridays, a monthly event that takes place the last Friday of every month and showcases the cultural arts of the neighborhood," University of Miami senior Felipe Salinas said. Freedom Tower, a historical site located across from AmericanAirlines Arena (where you can watch the Miami Heat play), stands as a tribute to the immigration-processing center for the many Cuban refugees that arrived in Miami's shores. The history never ends when you visit the 305.
5. Clermont, Florida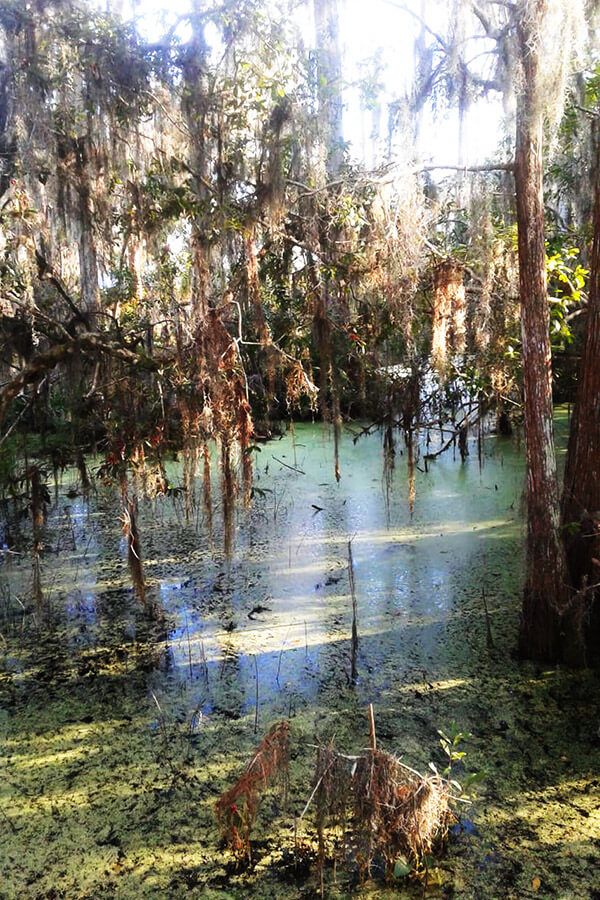 Quite small in size with only around 30,000 residents, Clermont lies in Florida's Lake County approximately 38 miles from UCF's campus. Home to dozens of lakes of varying sizes, the city offers guests a variety of recreation options. "You can find anything from natural to cultural and historical attractions. The city also has phenomenal parks in the nearby area. Palatlakaha River Park is my favorite! If you have a boat, you can enjoy a day of sailing, or if you prefer taking a canoe or kayak, the options are endless!" Valencia College sophomore Carmen Diaz said. In addition to water-centered activities, the park also offers guests nature trails, tree areas and wide-open spaces for hiking, sunbathing and picnicking.
Clermont's downtown boasts rolling and countless eateries serving anything from coffee and baked goods to burgers and seafood, such as The Crooked Spoon Gastropub and the Orlando Cat Café. Visitors and residents alike enjoy leisurely walks in the early morning or afternoon hours. People who visit also enjoy another free local attraction—the Showcase of Citrus, which entails a large variety of entertainment and recreation options in one location, such as tours in 4 by 4 vehicles that teach about the citrus industry.
6. Daytona Beach, Florida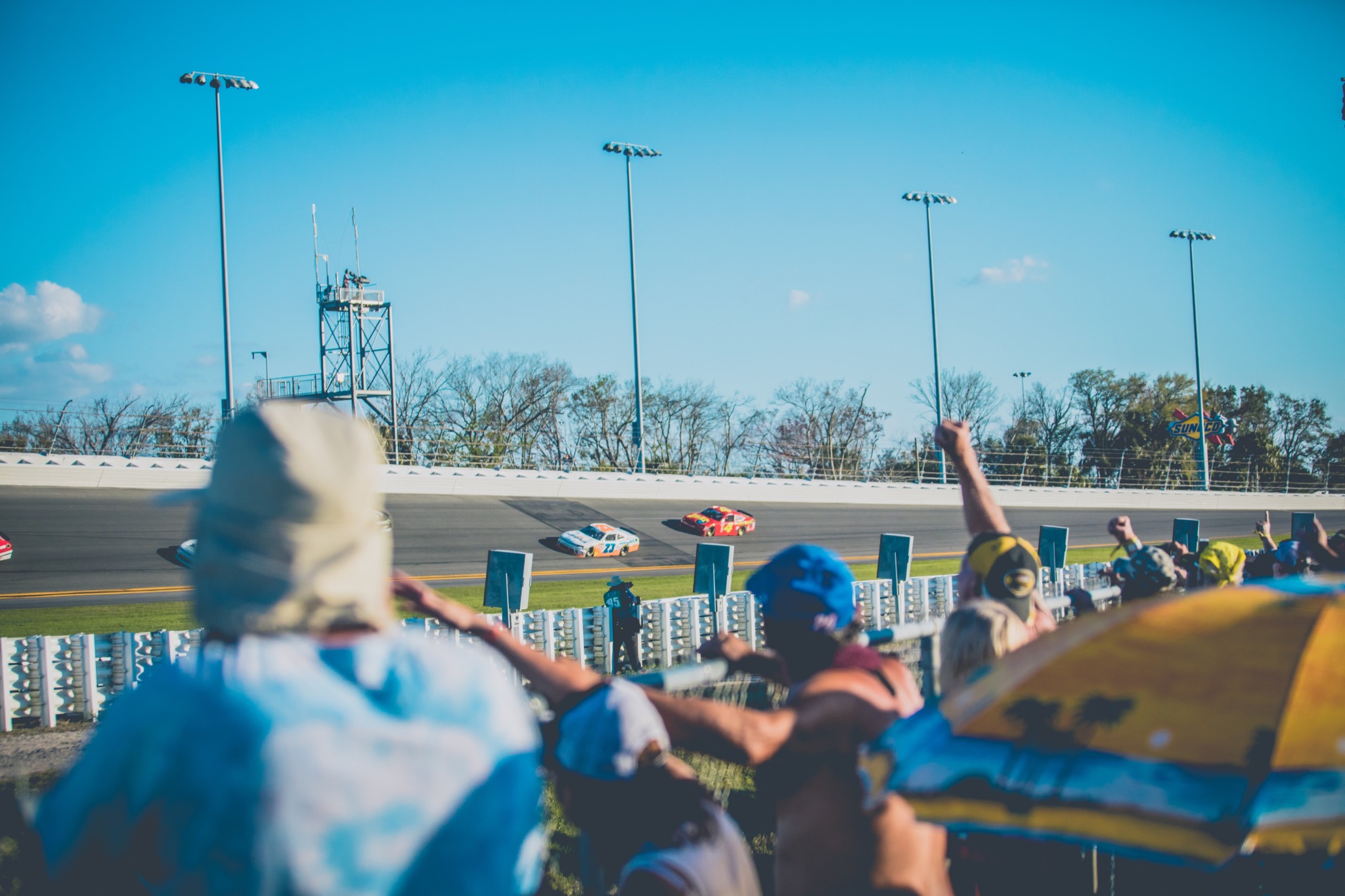 Driving about an hour from UCF, eager students looking for a quick getaway can enjoy Daytona Beach in Florida's Volusia County. Both the endless strips of beaches and auto racing draw in crowds. "Daytona Beach is every car fanatics dream, being home to the Daytona International Speedway. It's the city's most famous icon! In February, it hosts the Dayton 500, but there are definitely several other smaller racing events throughout the year that are a lot less crowded," UCF sophomore David Merritt said. Along the more than twenty miles of scenic beaches, Daytona offers visitors a relaxing vacation in the Florida sun, along with nearby lodging and dining options that range from exclusive and ultra-expensive to modest and affordable. The city's boardwalk attracts many for an afternoon or evening stroll, or for a stop by its many boutiques, eateries and bars. Visitors can also find the Daytona Lagoon, full of student-friendly options like a mini-golf course, laser-tag, amusement park-style rides and water park.
7. Winter Park, Florida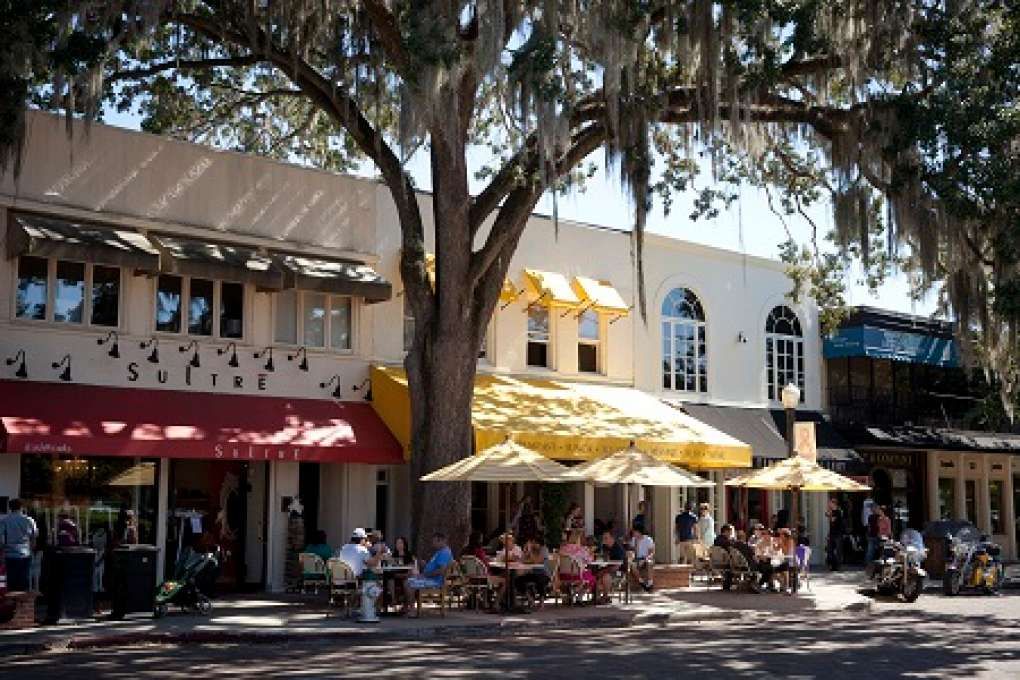 Winter Park lies exactly ten miles from the center of UCFs campus, taking about a twenty-minute drive. As the closest destination to UCF on this list, many reconsider imagining it as a getaway. Yet, the community offers both residents and visitors a variety of activities where they can enjoy local parks and museums, dine al fresco and even attempt to paddleboard. The Winter Park Scenic Boat tour, a new popular favorite, offers an hour-long, guided cruise on an 18-passenger pontoon boat through three of Winter Park's chain of lakes. "Nature is the art of God. I love this place because it reminds me of how hidden and overlooked God's creations are and how in the midst of all the busyness of the city and chaos that surrounds us (especially in this crazy year), we can find peace and be one with nature," DeVry University graduate Michelle Rincón said. Park Avenue boasts shopping and eating district.
Foodies find a culinary utopia of French, Italian, Thai, Tex-Mex and Turkish cuisines, with over forty different restaurants from yogurt shops to award-winning fine dining. Central Park, an 11-acre park, contains oak trees, sitting areas and three beautiful fountains that its visitors enjoy as soon as they arrive by train. The city hosts numerous events such as the Winter Park Sidewalk Art Festival, Olde Fashioned 4th of July Celebration, the Winter Park Autumn Art Festival and a popular farmer's market.
8. Tarpon Springs, Florida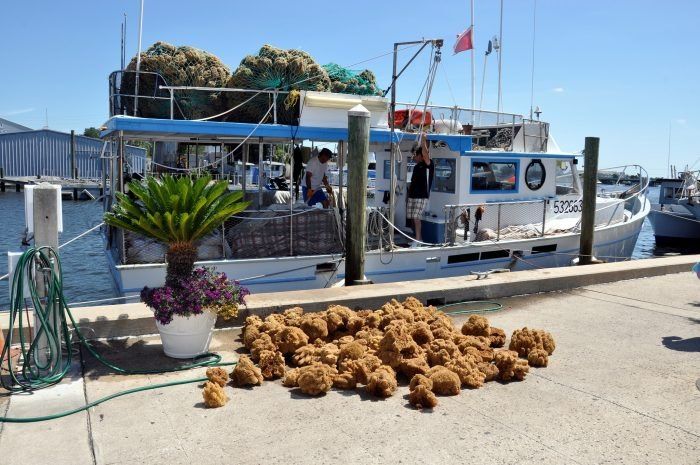 Holding the largest population of citizens with Greek heritage of any city in the United States, Tarpon Springs attracts Central Florida visitors due to its close proximity. Visitors that drive just two hours west find this city just north of Clearwater. "It's like having Greece at only a few steps away within your own state, [being] A quick getaway if you are yearning a trip to the exterior but are short on time or money. I can definitely say that its residents work hard to preserve their cultural roots from the architecture to the cuisine," University of Florida senior Valeria Voelkl said. Known as the sponge capital of the world, Tarpon Spring's Sponge Docks draw visitors and crowds flock the streets of the city's Historic District.
A popular shopping place, its downtown features many antique shops that sell everything from jewelry and clothing to furniture and pottery. Visitors cannot forget to visit a restaurant or coffee shop nearby, where perhaps a Greek gyro, a baklava or some stuffed grape leaves can be enjoyed at Hellas Restaurant & Bakery, Mama's Greek Cuisine and Mr. Souvlaki. The city also offers the Tarpon Springs Aquarium, due to an abundant coastline, rivers and bayous with both fresh and saltwater. The Opa! Palooza Greek Festival in Tarpon Springs happens around June, and students schedule their travel plans well ahead to take advantage of live music, arts and crafts, tons of tasty food and family activities.
9. Clearwater, Florida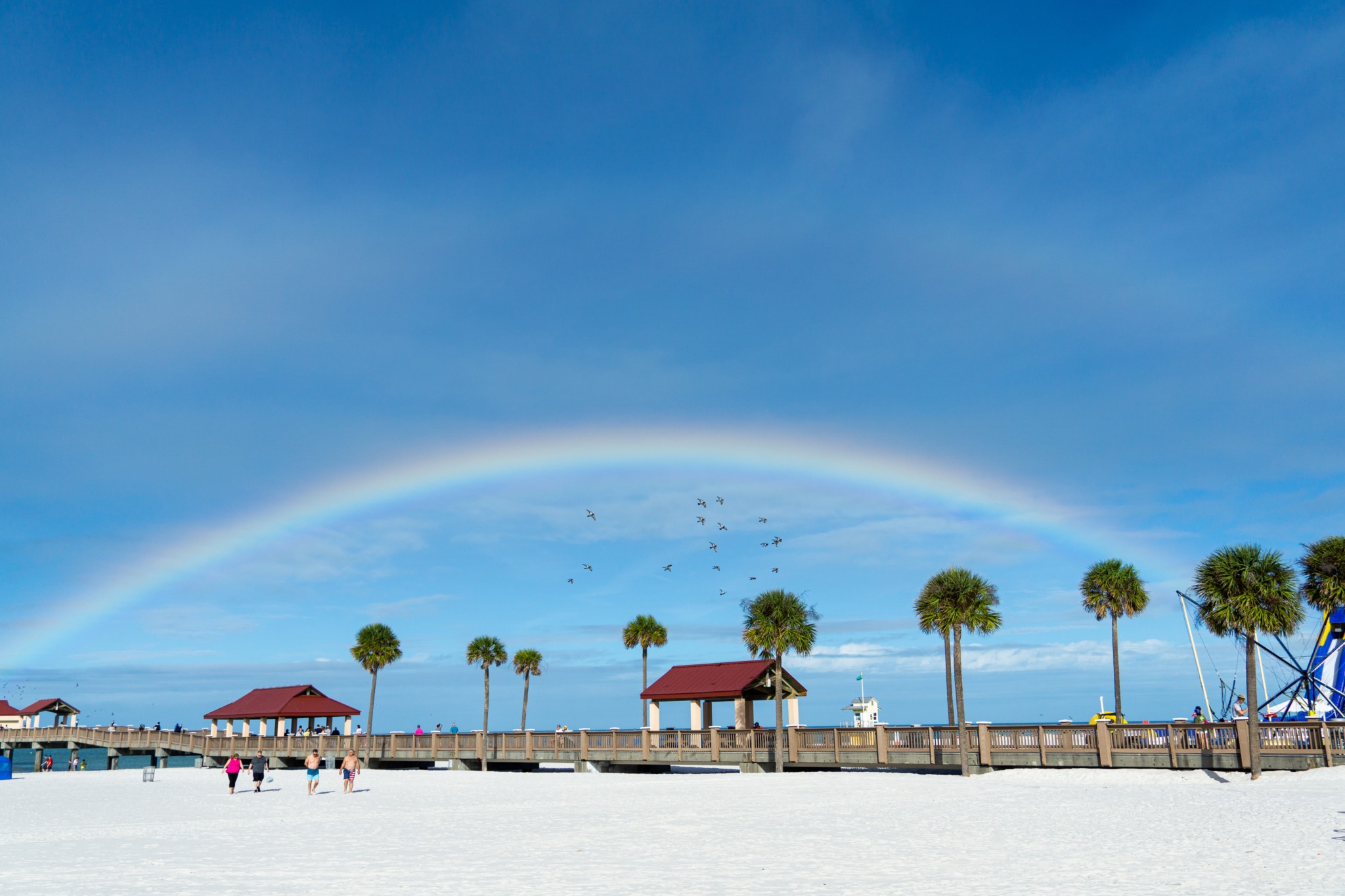 Within a two-hour drive towards Florida's Gulf Coast, UCF Knights arrive at one of Florida's most visited "hidden gems" — Clearwater. Visitors consider this over 100-year-old city a holiday destination favorite. It claims this recognition not only because of its pristine sands and crystal-clear waters but also due to an amazing beach life proving home to vibrant shopping, dining and sporting venues. Visitors witness Clearwater's marine life in the Clearwater Marine Aquarium, famous for the rehabilitation of aquatic life featured in the film "Dolphin Tale." "I love going to Clearwater because of the beach! When I visit with family or friends, we enjoy staying near Pier 60. Sunset is the perfect time to visit this pier not only because of the views but also because of the entertainment options like musicians and jugglers," Florida Agricultural & Mechanical University senior Agnes Musyoka said. Visitors often stroll, jog or cycle through the Beach Walk in Clearwater, passing by enviable venues including old-fashioned ice cream parlors, boutique arts and crafts shops and souvenir stores. From Clearwater's Marina, you can easily catch a two to three-hour Starlite Cruise, an elegant cruise that sails you through the best of local scenery from the water while perhaps catching one of the most beautiful sunsets imaginable.
10. Dade City, Florida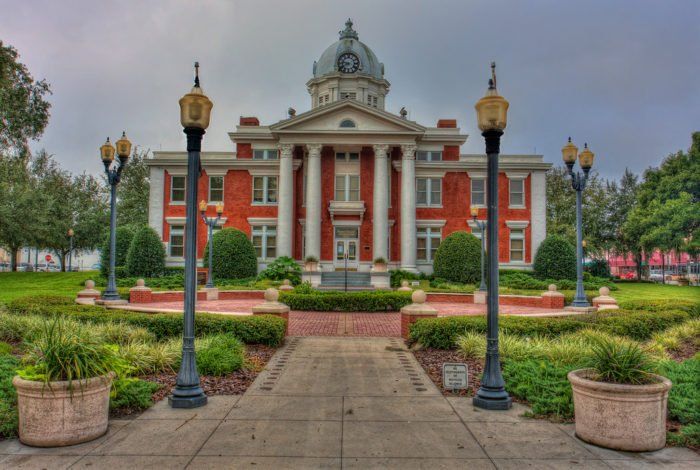 Driving West of UCF towards Tampa, Dade City lies an hour and a half away from the university. The most fascinating part of road tripping to this Pasco County suburb city involves the rural feel that the gently sloping hills and pastures give its visitors. The city's charming downtown area contains many restaurants, historic landmarks, unique boutique stores and popular antique shops like Capps' shop, Thaila's American Antiques, and Annetta's Attic along Main Street. However, the city is recognized for its several popular festivals that take place throughout the year, such as The Kumquat Festival, The Dade City Lightsfest and the Pioneer Days Festival. "The Dade City Lightsfest is a very cool and refreshing way to start fresh with the people you love, and you actually want to let go. It's like a moment from "Tangled," where you hope all of your wishes and prayers will be heard and will come true… It's worth the drive to spend the moments of life we do tend to take for granted," UCF sophomore Raisel Samantha R. Balde said. For those looking for a riskier adventure, Dade City's Treehoppers Aerial Adventure Park proves popular for the adventure-minded, thrill-seeking people with dozens of zip lines and challenging courses. The Sweet Blossom Alpaca Farm and the Giraffe Ranch also allow students to experience both animal interactions and encounters.