How do some people on Instagram constantly travel? Don't they need to work? Are they even real people? Debatable. If you're a college student, you probably don't have the freedom of blowing thousands of dollars on lavish vacations. If you do, I'm accepting friendship applications. So, what if you're super passionate about traveling but need to keep to a budget? Follow my tips and tricks on traveling and how I made it to 16 countries in 2016 all while working, going to school and juggling the typical 20-something-year-old responsibilities.
Find out how I travelled to 16 countries in 2016—AKA the ultimate college student budget challenge.
1. Morocco: Casablanca, Rabat, Marrakesh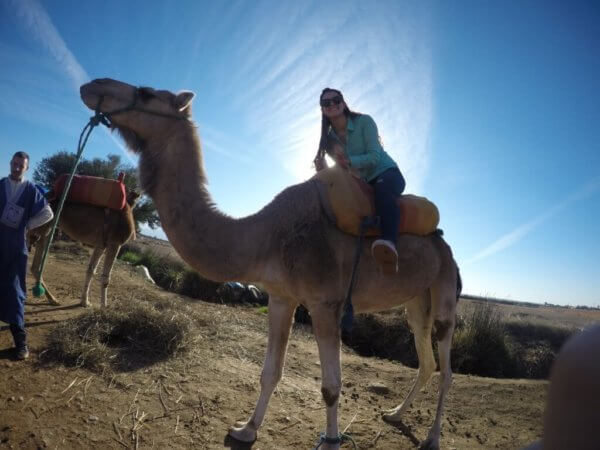 Want to see the world during your undergrad? Find out if your college offers trips. Gettysburg College offers immersion projects through the Center for Public Service during school breaks. Signing up for one of these trips is a great way to learn about a new culture, help others and meet students from your college. Another bonus: Often times trips run by a college will offer some sort of financial aid. Take advantage of that college education for as long as you can.
You'll learn more than you ever imagined, especially in a completely new culture like Morocco. "I learned so much about women's rights, Islam and Moroccan culture. I have developed a new respect for and understanding of Islam," said Gettysburg College sophomore Christina Noto. "Although classrooms are great learning environments, the value of and education I received from my homestay was priceless." Pro tip: You will eat your body weight in bread. And in Morocco, you will learn to enjoy eating with your hands.
2. Peru: Lima, Cusco, Machu Picchu, Amazon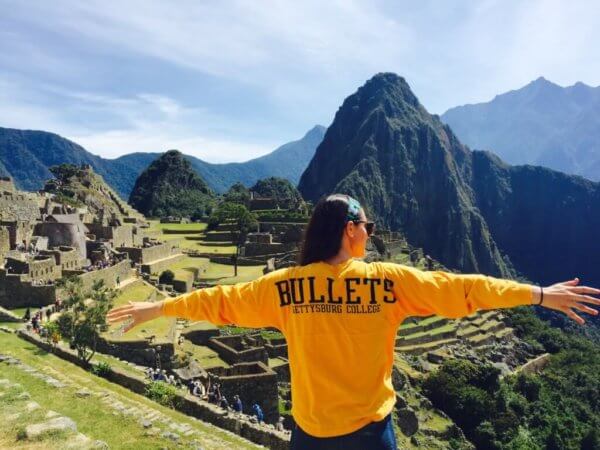 "What's so special about Peru is that it is very physically diverse—there's mountains, deserts, rainforests, etc., but their culture is so united," said Gettysburg College junior Jessica Casale. They have colorful clothing, incredibly welcoming people, delicious pisco sours and, of course, Machu Picchu. Casale said, "Wherever you go you can see hand-made clothing made from alpaca wool and the beautiful bright colors they use. The music and beautiful artistry reflects how passionate the people are."
Cusco is filled with women carrying baby llamas wearing hand-knit sweaters, and if you make it to the top of Machu Picchu, you'll be able to spot the wild llamas that roam the cliffs. Peru was incredibly affordable (3.26 Peruvian sols = 1 U.S. dollar) and the people were so welcoming. Though the country is certainly a hidden gem, prepare yourself for a major altitude difference in Cusco. Pack appropriate medication and drinks lots of water so you can enjoy all that Peru has to offer.
3. Canada: Ontario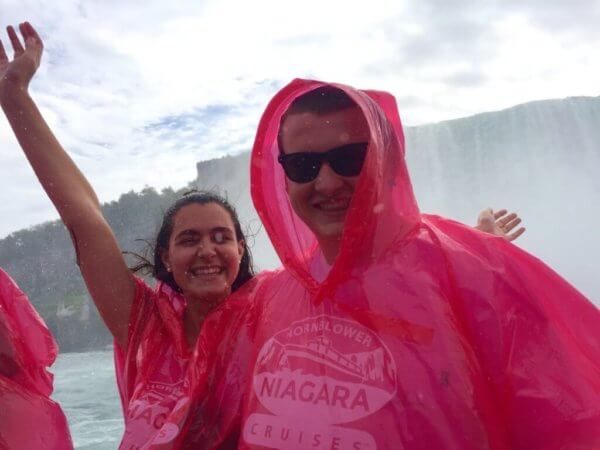 Pack your passport to cross the Canadian border! If you're from the East Coast of the U.S., you have no excuse not to witness the natural beauty of the Niagara Falls. Even if you just visit for the day, there's plenty to do in the nearby area. The Canadian side of the Falls is a major tourist attraction and definitely takes better care of the area than the Americans do (shame on us!). Try taking a ride on Hornblower Niagara Cruises. The boat will take you as close to the Falls as possible. Definitely be prepared to get wet, but nothing will amount to the feeling of standing below the monstrosity.
4. England: London, Lancaster, Bath, Manchester, Stonehenge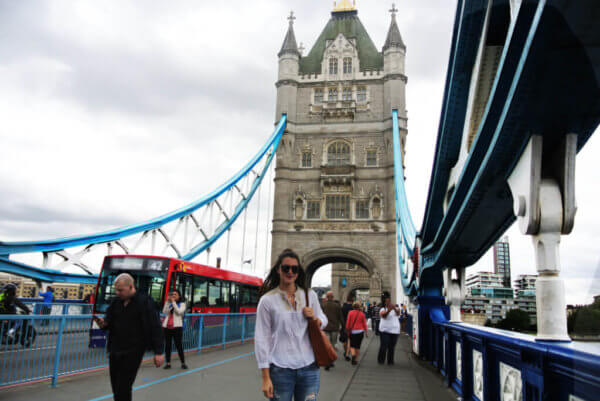 While spending the fall semester in England, I found it incredibly easy and inexpensive to fly around Europe. I used a website called Sky Scanner to show me the cheapest places to fly. Most of my trips were planned last minute. Why? That place was the most inexpensive place to visit that weekend. Plus, the tube provided the most efficient mode of transportation; it's clean, efficient and straight-forward.
While England is known for being an expensive country (as well as most of Europe), there always seemed to be a student discount at museums and tourist attractions. So pack that student ID wherever you go and ease up on buying those knick-knack souvenirs. You'll value the small, local items more so you can enjoy the country itself rather than buying obsessive amounts of keychains, coffee mugs and t-shirts.
5. Ireland: Dublin, Sligo, Galway, Cliffs of Moher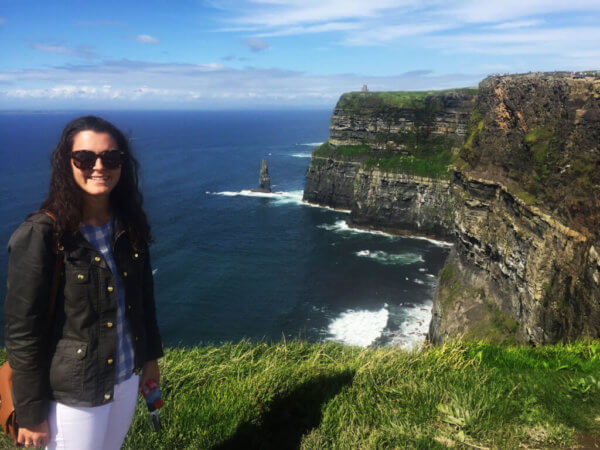 Ireland became a second home to me, as my Dad's family lives in Dublin. I found it comforting to sleep in a familiar place, do my homework by the fire, eat family dinners and get the inside scoop on the best places to visit. My biggest recommendation while traveling abroad? Tap into your resources. Remember that camp friend from middle school who lives in Europe? Hit her up on Facebook! Use your parents' connections and anyone else you knew. You'll feel comforted seeing a familiar face in a country of strangers.
"The thing that's always drawn me back to Ireland is the welcoming atmosphere that makes the country unlike anywhere else in the world. I feel completely at home wandering the green countryside or getting lost in the colorful streets," said Gettysburg College junior Sarah Walsh. For an authentic Irish pub experience, check out Temple Bar in Dublin.
6. Spain: Madrid and Barcelona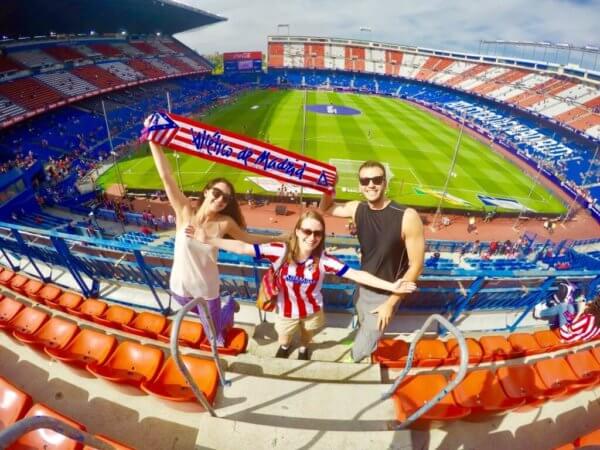 All food should be as cheap as the food in Spain. Tapas are God's greatest gift especially to a college student on a budget. So is sangria. How often can you get a pitcher of sangria for less than three euros? The smaller portions acted as a good detox from the heavy pub food in England. Even lodging in Spain is cheap, especially Airbnbs. My friend and I landed a huge apartment with a state-of-the-art kitchen for about $100 a night.
In Spain, certain clubs give free admission on Mondays, when mostly locals go. Hopefully you don't have class on Tuesday so you can experience a legit Spanish night out and free drinks. Gettysburg College senior Mary Westermann said, "Spain was a fantastic country to visit because of the vibrant and hospitable culture. We tried to get a full taste of the Spanish lifestyle during our short visit by eating delicious tapas late at night with sangria, spending an hour relaxing at 'Retiro' park rowing on the pond, and even deciding at the last minute to attend a football match."
7. Germany: Berlin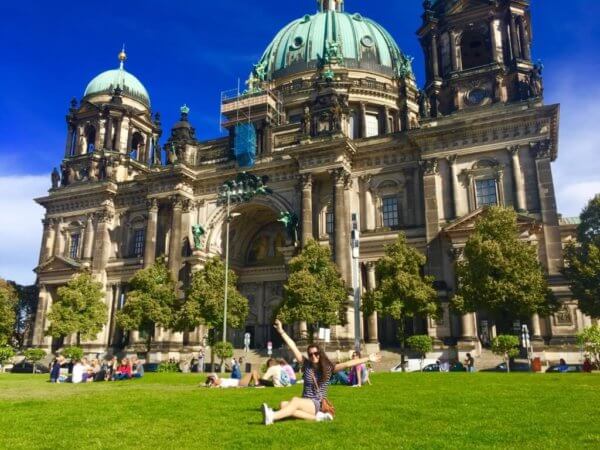 Germany certainly isn't as inexpensive as Spain, but they still have great student discounts and plenty of natural beauty. "Berlin is amazing because it is so international and welcoming," said Gettysburg junior Andreea Barb. If you're willing to walk around all day or even rent bikes, you'll skip the expensive museum fees and just enjoy the exterior of buildings. The Reichstag building, Brandenburg Gate, East Side Gallery and Berlin Cathedral all had amazing architecture. Stop for a bratswurst snack along the way. Barb said, "The city has some of the best food I have ever eaten."
As for traveling around the city, the metro certainly seems more intimidating than the tube. The stop names are several syllables long. It makes memorizing your stop a bit difficult, but I felt like a champ by the end of the trip once I got used to hearing "Augsburger Straße."
8. France: Paris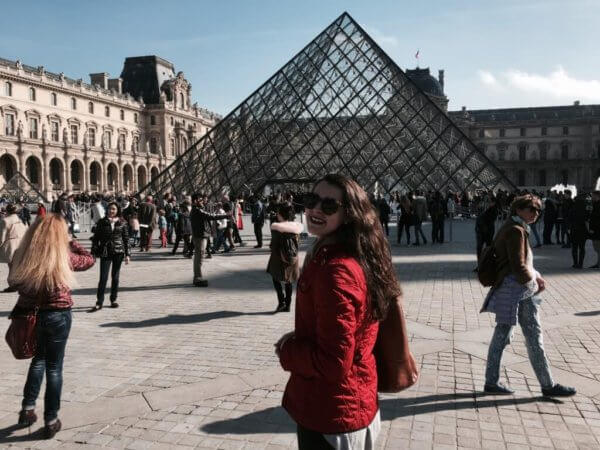 What's better than spending your birthday in Paris? It was a long-time dream of mine to start my 20s in the city of love. I used Airbnb in all of the cities I visited while abroad, but I was most impressed by the apartment in Paris. Instead of staying in a tourist-filled pocket of the city, I retreated back to the comfy, little apartment with views of the Eiffel Tower. Our hosts generously left a bottle of champagne and tons of local recommendations. Nothing beats eating macaroons in front of the Eiffel Tower as the sun sets or visiting the Palace of Versailles on my birthday.
The beautiful streets of Paris made walking around all day easy. "While studying abroad in Paris, France, one of my weekly activities was to ride my bike along the Seine past the Eiffel Tower and the Notre Dame Cathedral. This activity, so commonplace to my experience in France, is something I would have seen in a movie or read in a book before studying abroad," said Gettysburg College junior Erica Paul. The French aren't necessarily the friendliest, though, so you'll need thick skin. Don't take the major side eye too personal.
9. Netherlands: Amsterdam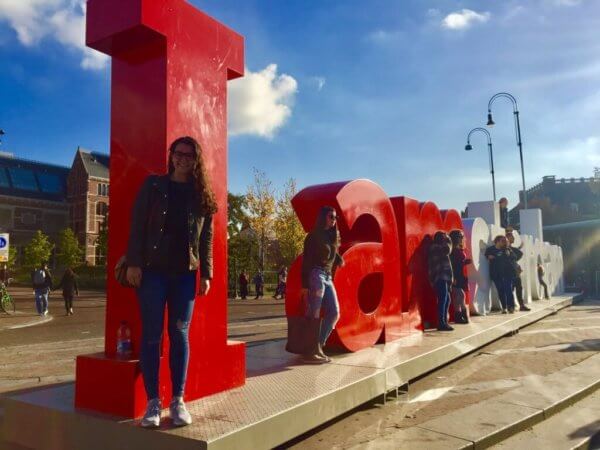 If you don't take a photo in front of the I Amsterdam sign, did you even go to Amsterdam? Visit Amsterdam in the fall. Trees line the canals and the colorful leaves make it one of the most picturesque places. We barely utilized public transportation because the city is incredibly walkable. The streets of Amsterdam are always alive at all times of the day. The city holds an incredible amount of history including the Anne Frank House, the Van Gogh Museum and the Rijksmuseum. Gettysburg College junior Zoe Yeoh said, "The Anne Frank House was amazingly moving. It served as a stark reminder of our recent past."
And FYI, the Red Light District is not a scary place. Don't listen to the horror stories. Prostitution is a way of life in Amsterdam. If you're not into it, just keep walking, but definitely don't take pictures. The tourists who take pictures often find their cameras at the bottom of the canal moments later.
10. Italy: Milan and Florence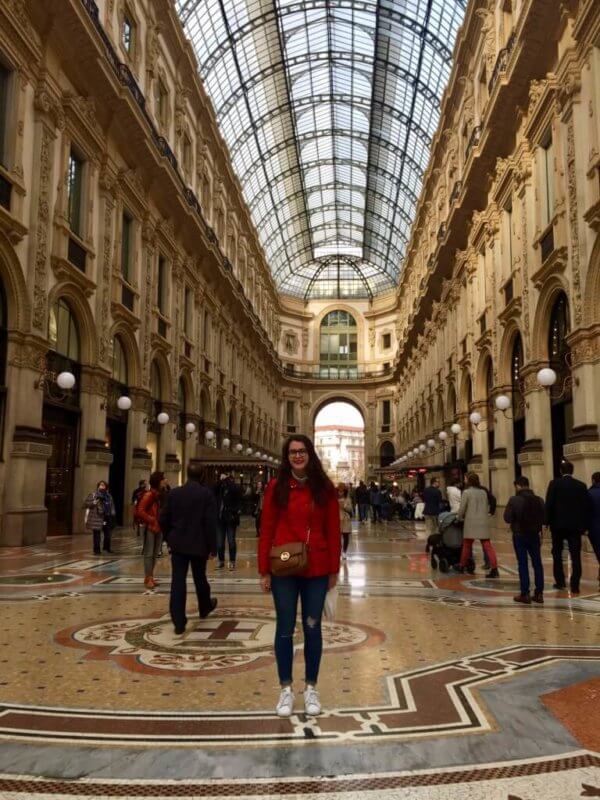 Flying into Milan cost less than any other major city in Italy. And it was every bit as breathtaking. After visiting the Duomo (climbing all 150 steps), the Teatro alma Scala and the Pinacoteca di Brera, I hopped on a train down to Florence. I also found out the first Sunday of the month means free museums. You can hit the Uffizi, Duomo, or Accademia Gallery (to catch a glimpse of David) for free.
If you have the flexibility, definitely plan a trip to Florence the first weekend of the month. My Airbnb was an apartment extension of the Medici Chapel, and I'm continually in shock that people can even stay there. That's Italy for ya!
11. Portugal: Lisbon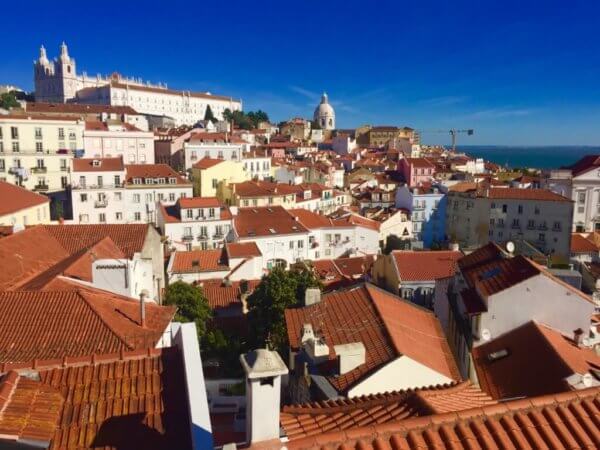 Lisbon was made for a college student's budget. I landed a sweet Airbnb for $20 a night, food tasted insanely delicious and tickets to museums cost under $10. So much charm still exists in the old trams that run through the city, a strong artistic representation in the many museums and the Tower of Belem that overlooks the sea. "Portugal had the most beautiful beaches I've ever seen and that it was a great escape from the constant overcast in England," said Gettysburg College junior Logan Sangree-Hills.
Pro tip: You must take a ride on Tram 28 in Lisbon. It's the only wooden tram that still runs through the hilly streets. Beware of pickpockets because the trams are usually packed with aloof tourists.
12. Wales: Llandudno

How can you England for an entire semester without visiting all the countries in the United Kingdom. You can't. Lancaster University, where I studied for most of the semester, had a UniTravel office which offered free travel agent services to students. The office plans trips specifically for college students' budgets. I hopped on the Wales trip for only $20. It was definitely my least expensive trip abroad, plus, I didn't plan anything.
Listening to the Welsh locals speak took me by surprise. If you ever have time, I highly recommend eavesdropping in a coffeeshop or pub. The language sounds so unique. The quiet seaside villages were also nice to enjoy. "My favorite part of our Wales trip was visiting Conwy Castle. I so enjoyed exploring the castle, which included getting an amazing view of Conwy, while also getting an amazing view of history while inside it," said Gettysburg College junior Carolyn Kirsch.
13. Scotland: Edinburgh, Isle of Skye, Inverness, Loch Ness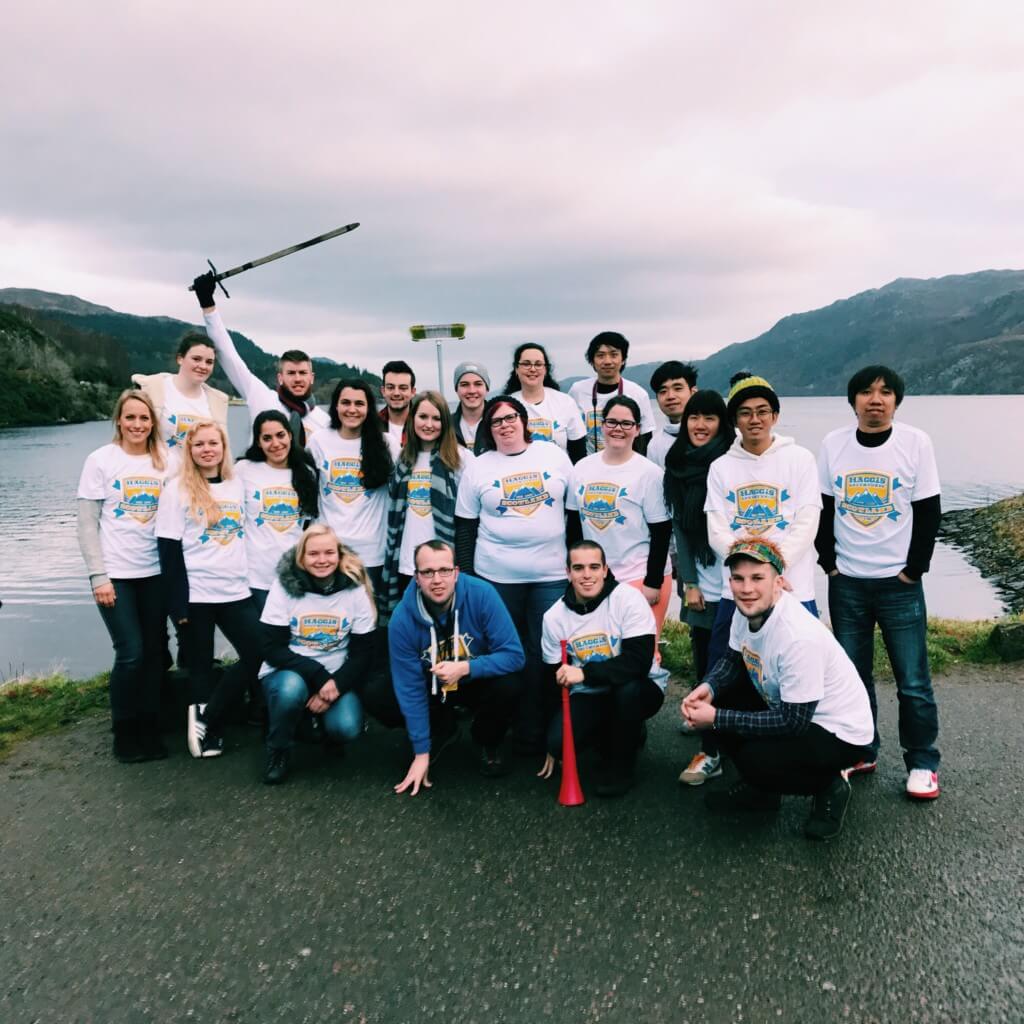 UniTravel came to the rescue yet again when they offered a trip in collaboration with a tour company based out of Edinburgh. I hopped on a three-day trip through the Scottish Highlands with people from all over the world. I definitely could not have seen the Highlands without a tour company, and our guide knew more about the places than a book could have ever told me. "I enjoyed being immersed in the breathtaking Scottish countryside while learning about the country's rich culture and history," said Gettysburg College junior Sarah Rivera. "One of the highlights of the trip was our tour guide Steve, because he provided insight that made the trip more fulfilling."
If you feel so inclined, give haggis a try. It's certainly an acquired taste, but definitely something to check off your bucket list in Scotland. The Highlands don't have cell service, so prepared yourself to fall off the grid.
14. Sweden: Stockholm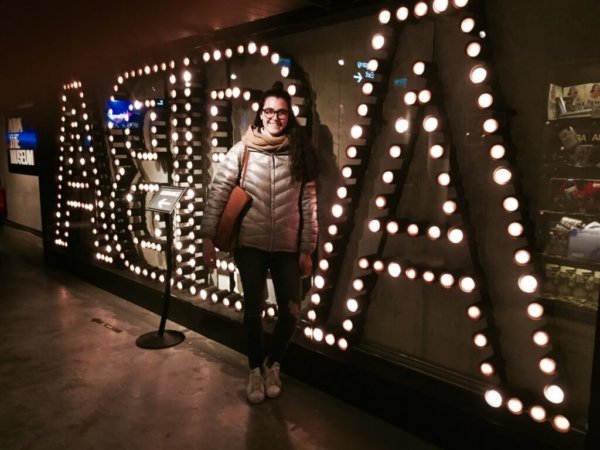 Stockholm welcomed me with a huge snowstorm, Though I wasn't prepared for it, it made the experience much more magical. Stockholm was the most difficult city to get around so I ended up doing much more walking than I wanted to in the snow, but I retreated to cozy coffee shops that served delicious Nutella waffles. The highlight of my trip? Visiting the ABBA museum. It brought out the 80s music freak in me. I now listen to their albums on repeat.
The downside? Stockholm is incredibly expensive. I paid nearly $40 for a sandwich and coffee. Make sure you do the conversion rate in your head before you order, but also know that you might just need to bite the bullet and splurge.
15. Denmark: Copenhagen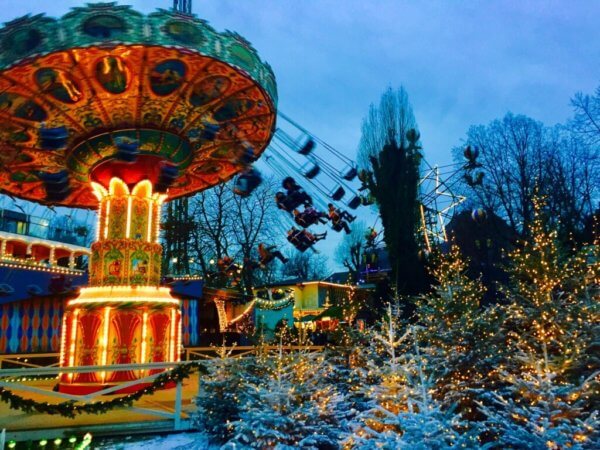 This was the perfect city to "copen-hang out" during finals week. As an English major, I had the flexibility of doing my finals from anywhere, so I set off to Copenhagen to finish up my papers. While the city tends to be a bit more expensive, there was plenty to do outside. I lucked out with the beautiful Christmas markets and went on a canal tour. "Copenhagen was beautiful in every way from the people to the architecture to the food! My favorite aspect about Copenhagen though was 'hygge' which is the feeling of warmth and family. They strive to make you feel this way everywhere from the cafes with candles and the Christmas light hung down every street!" said Gettysburg College junior Kate Hegwood.
Denmark is a dreamy place to visit during the Christmas season. The streets are decorated with glowing heart ornaments and Tivoli market is dreamy. It's the perfect place to cozy up and drink "gløgg" (Danish mulled wine).
16. USA!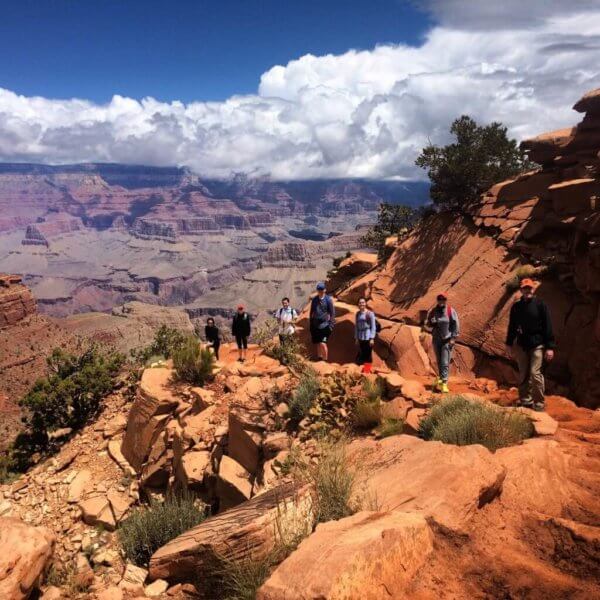 How could I forget the U.S.? Most people don't make it to all 50 states during their lifetime, which is why it's so important to me to visit as many as I can. While it's certainly more expensive to travel state-to-state in the U.S. than it is in Europe, you can get around affordably. Consider websites like Groupon that offer cheap rates or take a road trip with your friends on the weekends. Keep your eyes on airline websites because they occasionally offer discounted rates. Don't forget, most people around the world dream of coming to the U.S., and we get to call it our home.
You don't need to visit the major cities like New York, Los Angeles, Chicago or Miami for an incredible experience. Venture off and appreciate the opportunities in the smaller towns. Jump in the car at 5 p.m. on Friday and go somewhere you've always wanted to go. Make the most out of your weekends!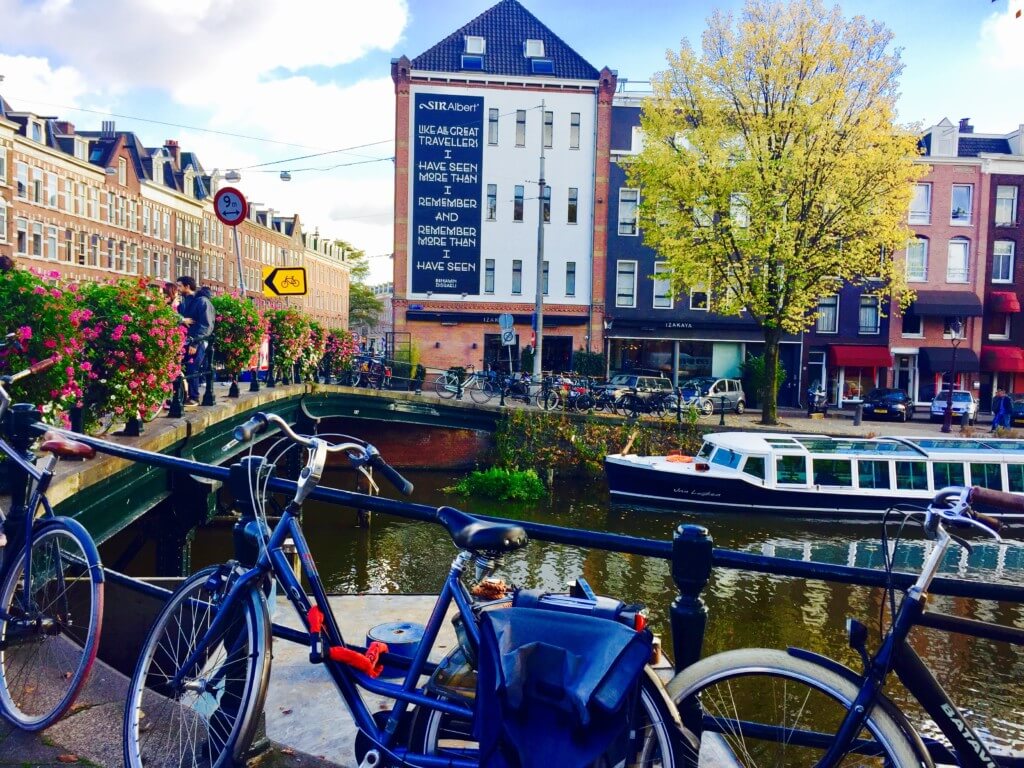 I'm not sure I'll be able to beat my record in 2017, but I ended 2016 feeling more enriched than I ever imagined. Along the way I made new friends, took lots of last minute trips, heard several unknown languages, had lots of laughs and saw an unimaginable amount of beauty. The ultimate goal is to feel as good as I felt at the end of 2016 by the end of my life. Fortunately, the 21st century has made it affordable to travel around the world. What better time to start than in college?