How do some people on Instagram constantly travel? Don't they need to work? Are they even real people? Debatable. If you're a college student, you probably don't have the freedom of blowing thousands of dollars on lavish vacations. If you do, I'm accepting friendship applications. So, what if you're super passionate about traveling but need to keep to a budget? Follow my tips and tricks on traveling and how I made it to 16 countries in 2016 all while working, going to school and juggling the typical 20-something-year-old responsibilities.
Find out how I travelled to 16 countries in 2016—AKA the ultimate college student budget challenge.
1. Morocco: Casablanca, Rabat, Marrakesh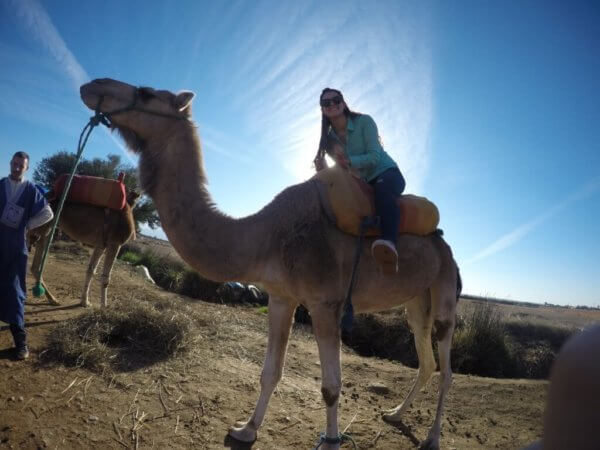 Want to see the world during your undergrad? Find out if your college offers trips. Gettysburg College offers immersion projects through the Center for Public Service during school breaks. Signing up for one of these trips is a great way to learn about a new culture, help others and meet students from your college. Another bonus: Often times trips run by a college will offer some sort of financial aid. Take advantage of that college education for as long as you can.
You'll learn more than you ever imagined, especially in a completely new culture like Morocco. "I learned so much about women's rights, Islam and Moroccan culture. I have developed a new respect for and understanding of Islam," said Gettysburg College sophomore Christina Noto. "Although classrooms are great learning environments, the value of and education I received from my homestay was priceless." Pro tip: You will eat your body weight in bread. And in Morocco, you will learn to enjoy eating with your hands.