You're young, broke and just graduated from college after four years of fun. What now? You could find a job in the suburbs…or you could travel the world. Traveling has gotten a lot easier.
Check out these 10 alternatives for partying (I mean, working) across the globe.
1.Peace Corps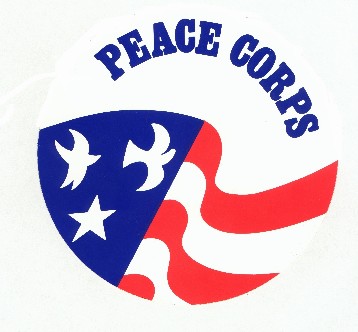 You probably think of the Peace Corps when you think of volunteering abroad. The Peace Corps is the United States government agency with volunteers in 63 countries doing anything from environmental outreach to teaching English. "Throughout my teaching experiences I realized how privileged my upbringing was. Peace Corps offered the opportunity to challenge me in this way so once I graduated college there was no question what I wanted to do," said University of Wisconsin-Madison graduate Haley Ellen, who teaches English in Tonga. Peace Corps volunteers work for two years in country. They live in the communities they work in, getting to know the people they work to help. Simply apply online through the Peace Corps website through an easy application to a specific volunteer post in a specific country.
2. Teach English (or something else) in China
For those hoping to travel to China or other Asian countries, consider looking for a teaching position in China. You'll find many different opportunities within the English teaching job market in China, including both public and private positions. Post graduates often work for private tutoring companies that work with both young students and adults looking to improve English literacy. Another option? You could work for public schools that look for English teachers for students hoping to learn a profitable skill while still in school. Most jobs don't require fluency in Mandarin or any other dialect of Chinese. But who knows? You might pick up a few words or two that'll help you boost your resume.
3. World Teach

WorldTeach offers teaching programs in many exotic countries such as Brazil, Morocco or India to teach English and many other subjects at an elementary, secondary and even college level for around 11 months. "WorldTeach volunteers teach English, math, science, health, computer literacy and more while becoming members of the communities in which they serve. No prior teaching experience is required, only a desire to make an impact in an increasingly connected world," said Kevin Yochim, Communications Coordinator for World Teach. Applicants must have a bachelor's degree and be fluent in English, making it a perfect fit for most post grads looking to travel for a few months and do fantastic work.
4. Moving Worlds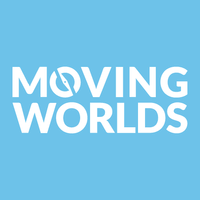 Moving Worlds is basically the LinkedIn for working abroad. It connects people with programs that will send them abroad. This online organization allows people of all experiences to find positions as volunteers or employees in positions that fit their criteria; you could find yourself with a teaching position or you might end up volunteering in conservation. Once all of your information is in the system, jobs and volunteer opportunities start popping up and you can start applying. "MovingWorlds provides recent graduates opportunities to gain and make a real impact. They are given a chance to sharpen their existing skills while developing leadership abilities and cultural competency," said Cami Hagen from Moving Worlds.
5. Habitat for Humanity
You've probably heard of them thanks to a little something called pop culture. This nonprofit housing organization works both domestically and abroad. Like Rory and Paris once did on Gilmore Girls, volunteers help build homes in an effort to create stability and self-reliance for those who need affordable housing. You can work in your own area or you can travel across the country or across the world. Habitat for Humanity works in 70 countries in the world including countries in Latin America, Europe, Asia, the Middle East and Africa.
6. Teach for America
Teach for America doubles as a wonderful option for people who don't want to spend years abroad but still want to see some more of the world. This program places college graduates in teaching positions around the United States in low-income areas. For education majors hoping to break into the world of teaching or for other recent graduates hoping to provide a good education for students across the U.S., Teach for America provides a fantastic opportunity, especially since it allows you to fulfill your wanderlust.
7. Fulbright Scholarship
https://www.youtube.com/watch?v=pulM1Jj5mXU
The Fulbright Scholarship provides graduates with money to spend a year in one of 47 different countries including Albania, Ireland and Malta. Graduates work on research projects, teach at universities and many other projects. Luther College senior and Fulbright Scholarship hopeful Emily Crowe said, "Fulbright is a great opportunity because it could allow me to study in Norway, to continue to grow the positive relationship between Norway and the U.S., and to use all the skills my English and Nordic Studies degrees from Luther gave me." With great opportunities to put your degree to work in the global market, you'll probably never want to travel back home.
8. Volunteering Solutions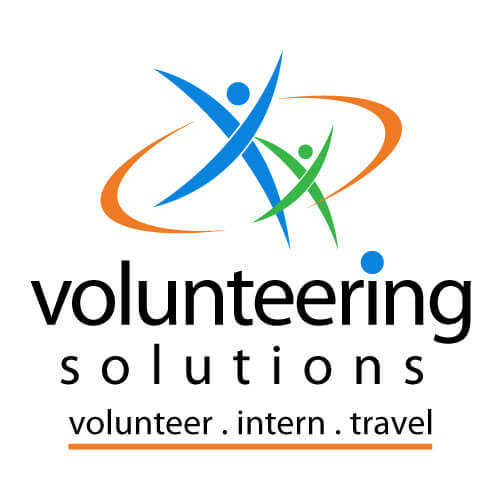 Volunteering abroad works as another great option for those looking to travel abroad in 19 countries. These programs range from a week long to six-month period, perfect for those who want something short and sweet. "The main theme on which Volunteering Solutions (VolSol) started operating, back in the year 2006, was to provide one of the most affordable and cheap volunteering programs abroad. For recent graduates and gap year students, volunteering is a great option as it not only helps them to get involved with some serious social development work, but also gives them the opportunity travel abroad and meet new people," said Matthew Wilson from Volunteering Solutions. Volunteering solutions also promises to stay with their volunteers from the application process through your time abroad. No more ghosting from hiring managers.
9. Americorps
Americorps is similar to Teach for America but offers more than just teaching. Volunteers do everything from wildlife preservation to building homes for families who lost their homes to natural disasters. For anyone looking to help communities across America from sustainable development to community building, Americorps makes a great way to see more of the United States and make a difference. Better yet, you'll put off the pesky task of job-hunting while claiming that you're doing something productive.
10. Frontier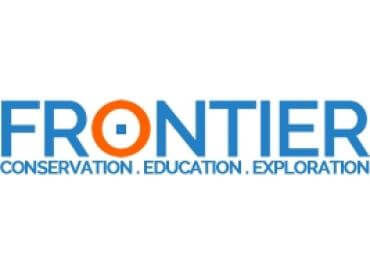 Volunteering with Frontier could mean Wildlife or Marine Conservation or working as a journalist abroad. Does that sound cool or what? Graduates can travel from one to 30 weeks on many different budgets. They do anything from working with children in medical and healthcare projects to wildlife or environmental conservation. The other way, Frontier sends people abroad involves internships abroad within the fields of journalism, medicine, teaching and community building. If you want a short or long opportunity that'll open you up to the world and build up your resume at the same time, check out Frontier.