Four parks, three girls, two cities, one day. It wasn't a chill, walk-through-the-park kind of day.
Instead, my friends and I tackled Disney the fast-pass way, visiting our favorite spots in each park within twelve hours.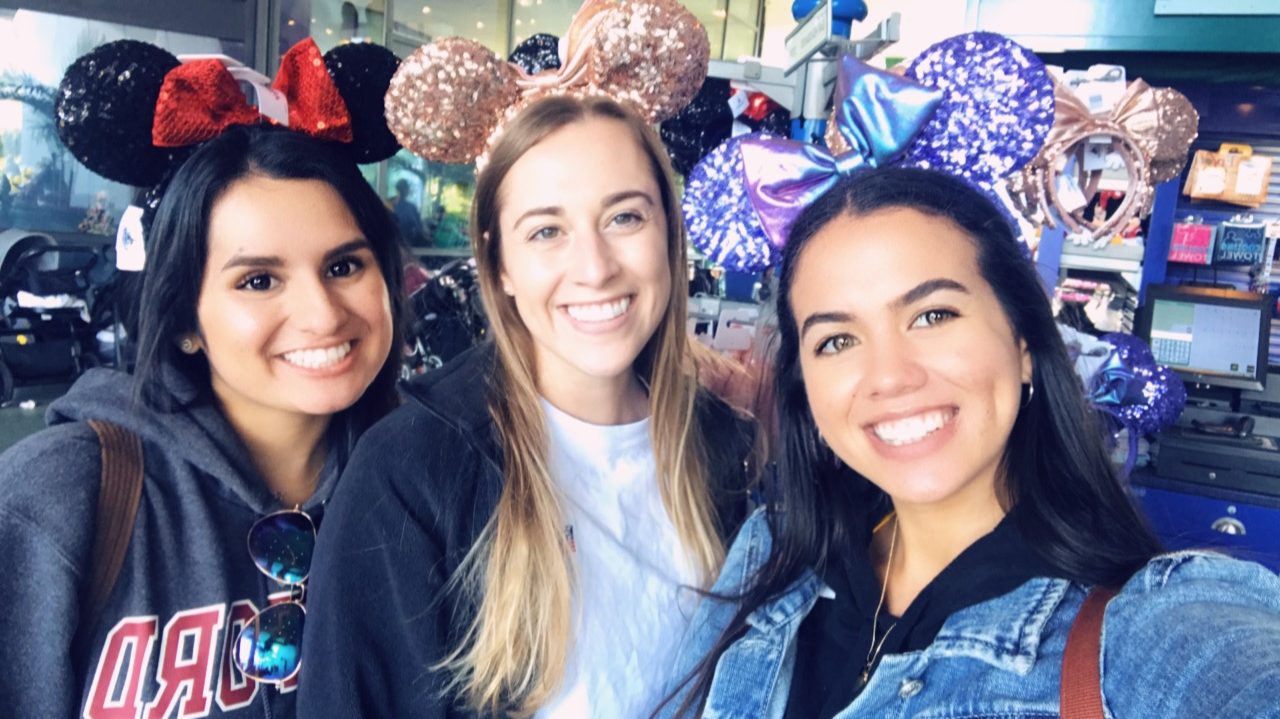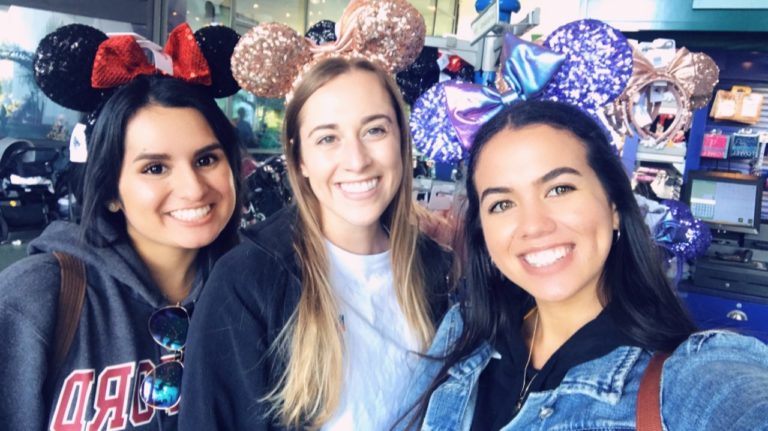 From Gainesville to Orlando, Florida, my friends and I drove to Disney with an ambitious goal. Instead of picking just one to go to, we purchased hopper-tickets so that we could go to all four. While it might not sound like the smartest decision on our end, running around each park felt worth the adventure. (I guess you can make your own mind up after reading this.)
Our morning started before sunrise at 7 a.m with some coffee in hand to get us through the early morning drive. By 9:30, we were taking pictures in front of Spaceship Earth in Epcot, with "Do You Want to Build a Snowman?" playing in the background and that sweet Disney smell filling our senses. (Is it just me or does Disney have its own intoxicatingly magical smell? I'm not over it.)
Since we pursued four parks, we chose our favorite spots from each park.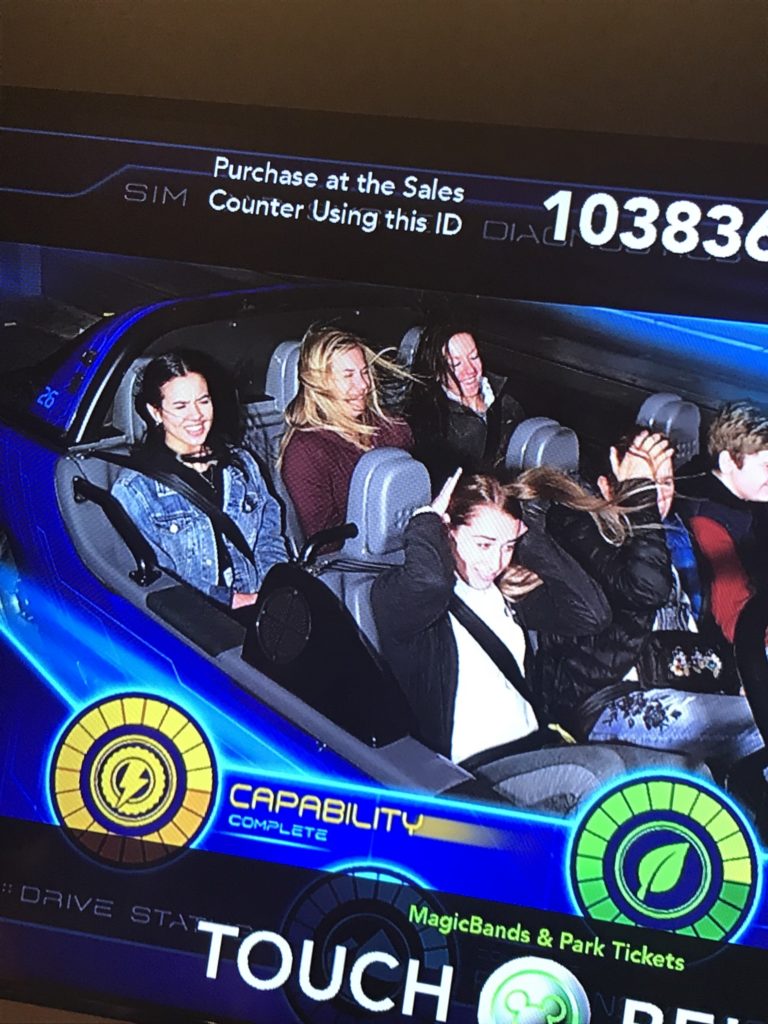 We soared through mountains, oceans and valleys on Soaring, sped fast over the speed limit on Fast Track and finished Epcot with some filling tacos in Mexico.
From there, we rode a ferry to the park filled with movie magic, elaborate shows and a very haunted Tower of Terror. At Hollywood Studios (am I the only one still calling it MGM?), we first filled our sweet cravings with some Mickey ears and ice cream cones before we waited in another long line for a ride. For a moment, we just sat back and took a pause for the first time.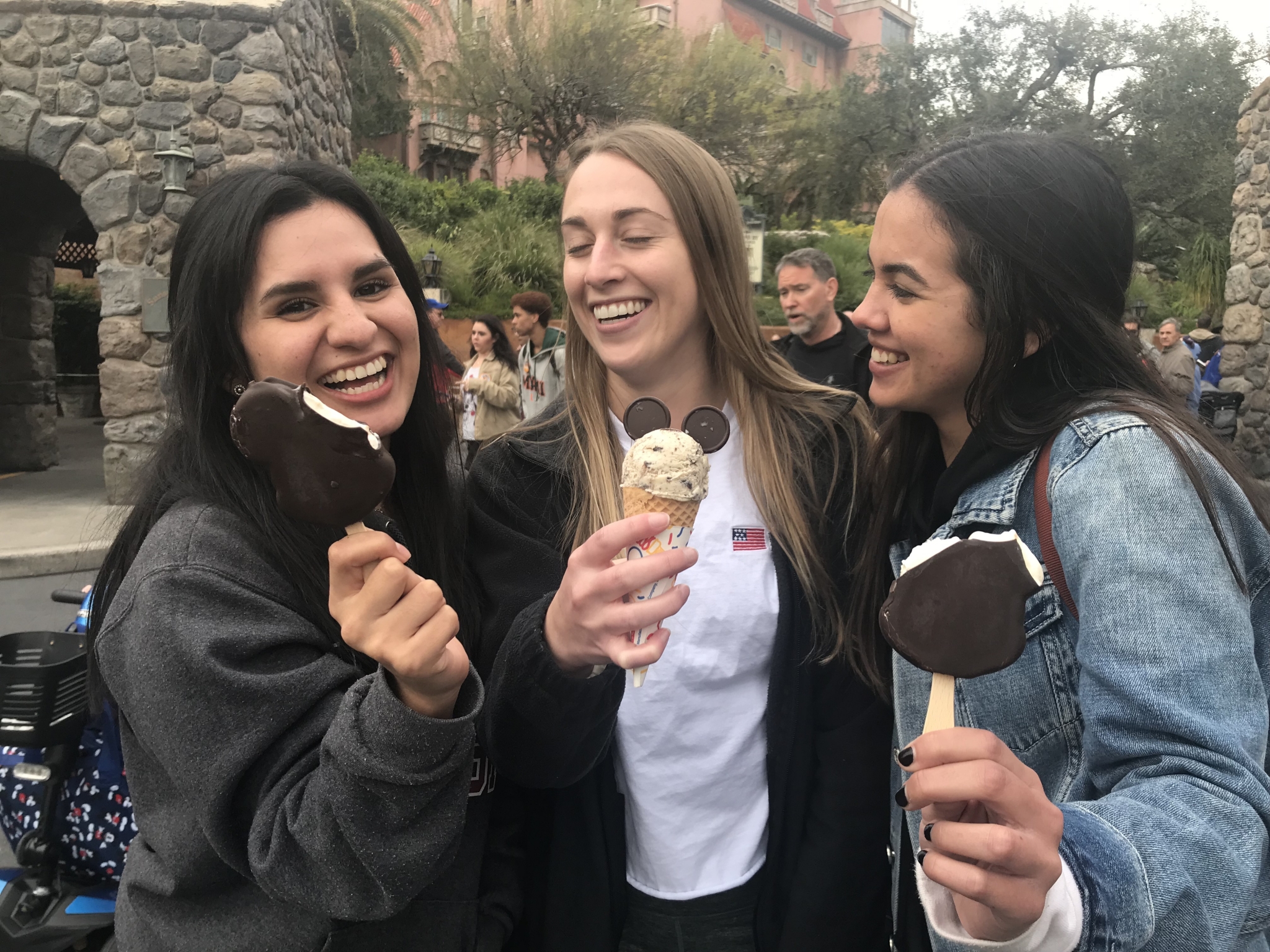 Children dressed in Disney costumes walked by us, adults wearing Minnie and Mickey took some Insta-worthy pictures and all the Disney employees played their role happily, adding that Disney happiness into the magic.
After we indulged in our sweet cravings, we joined Aerosmith in Rockin' Rollercoaster. While Hollywood Studios isn't my favorite park, this rollercoaster encompasses a thrilling vibe to it—from the notorious countdown before the ride takes off, to the Aerosmith music blasting in your ear while you do flips at heavy speed. No other rollercoaster quite matches up to it at Disney.
From Hollywood Studios we took a bus to Animal Kingdom with one goal in mind: Pandora.
Pandora, the world of Avatar, has been open in Animal Kingdom for only a little while and still receives a lot of attention. For that reason, we ran to the Pandora ride, already knowing what would await us. Yup, a three-hour wait time.
While I would typically never wait three hours for a ride—or anything really—it was what we came for. So, for three hours we engaged in games of "Most Likely To," "This or That" and "Would You Rather" while waiting our turn. It did seldom to appease the wait time. However, I'd wait that whole line again for those five minutes on the ride. This ride turned our trip from fun to legendary.
My dream of riding a flying creature came true (not kidding). Similar to a simulator, you get on your "dragon" like you would a motorcycle or bike. You're strapped in and then when the ride begins, a big screen opens in front of you like it does on Soaring. And then…you just fly. It was such a breathtaking experience. My friends and I couldn't even speak after. It literally took our breath away.
By the time we got out of that ride, it had not only gotten dark, but Animal Kingdom was closing.
Although this park closed at 8:30, Magic Kingdom didn't closer for another couple of hours. And so, we pursued the next park.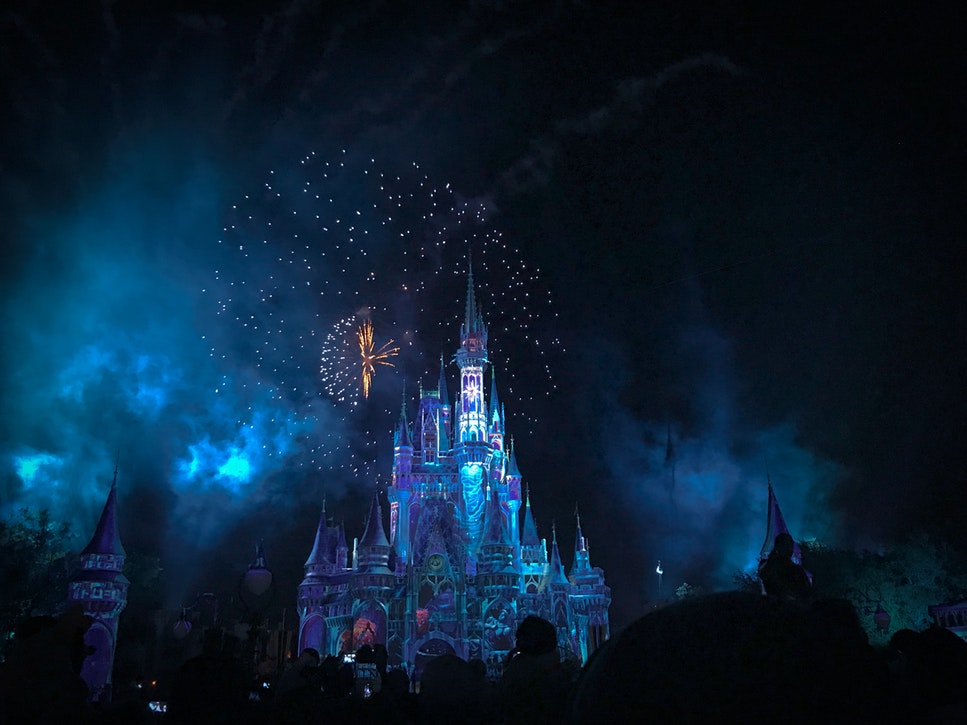 Every time I walk into Magic Kingdom and find myself on Main Street, I feel the same as I did as a kid. Absolutely overjoyed and peaceful. The park resonates just as beautiful at night as during the day. The lit castle and surrounding lights paint a surreal image.
We walked down Main Street and headed towards the Haunted Mansion. Thankfully, the wait time was far shorter than three-hours, at only fifteen minutes. A very haunted elevator surrounded by creepy paintings and a spooky voice took us in. On the ride, we traveled through the depths of the mansion, discovering a spine-chilling graveyard, ghosts at every corner and a very unlucky bride. When we got out, we all just looked at each other with the same face my siblings and I used to give one another after a long day at school. We were damn hungry.
We decided our Disney journey needed to end sometime and going to get some food seemed like a good way to end our day. With a ferry and monorail ride, we headed back to Epcot where we'd parked our car.
After twelve long hours of walking, Disney songs and rides, we finished the day with some Taco Bell and drove back to Gainesville. That night I can honestly say I never slept better.