Milwaukee: home to beer, Summerfest and Wisconsin cheese. What more could you need? Whether you're a local or just visiting for the weekend, this lakeside city offers plenty of attractions every day. While it's called the City of Festivals, you don't need to attend one to get the most out of your Milwaukee experience.
Check out these 24 things to do in 24 hours in Milwaukee.
7 a.m. Start your Morning at Lake Park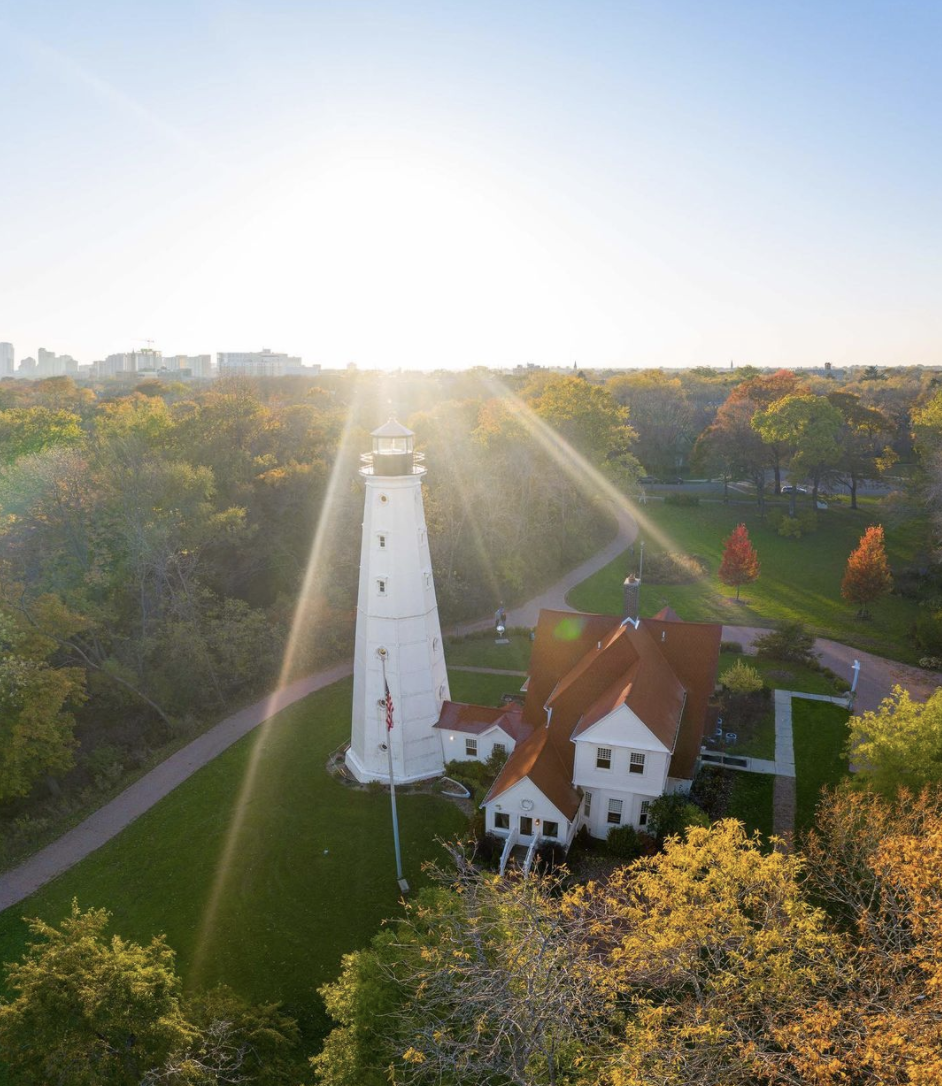 Lake Park offers stretches of open fields, wooded paths and stunning views of Lake Michigan. "Growing up as a kid, I would go to Lake Park with my siblings," Marquette University sophomore Elsa Hinke said. Lake Park's North Point Light Station holds historical significance as a lighthouse that guided sailors to Milwaukee from 1887 to 1994.
8 a.m. Enjoy Breakfast at Miss Katie's Diner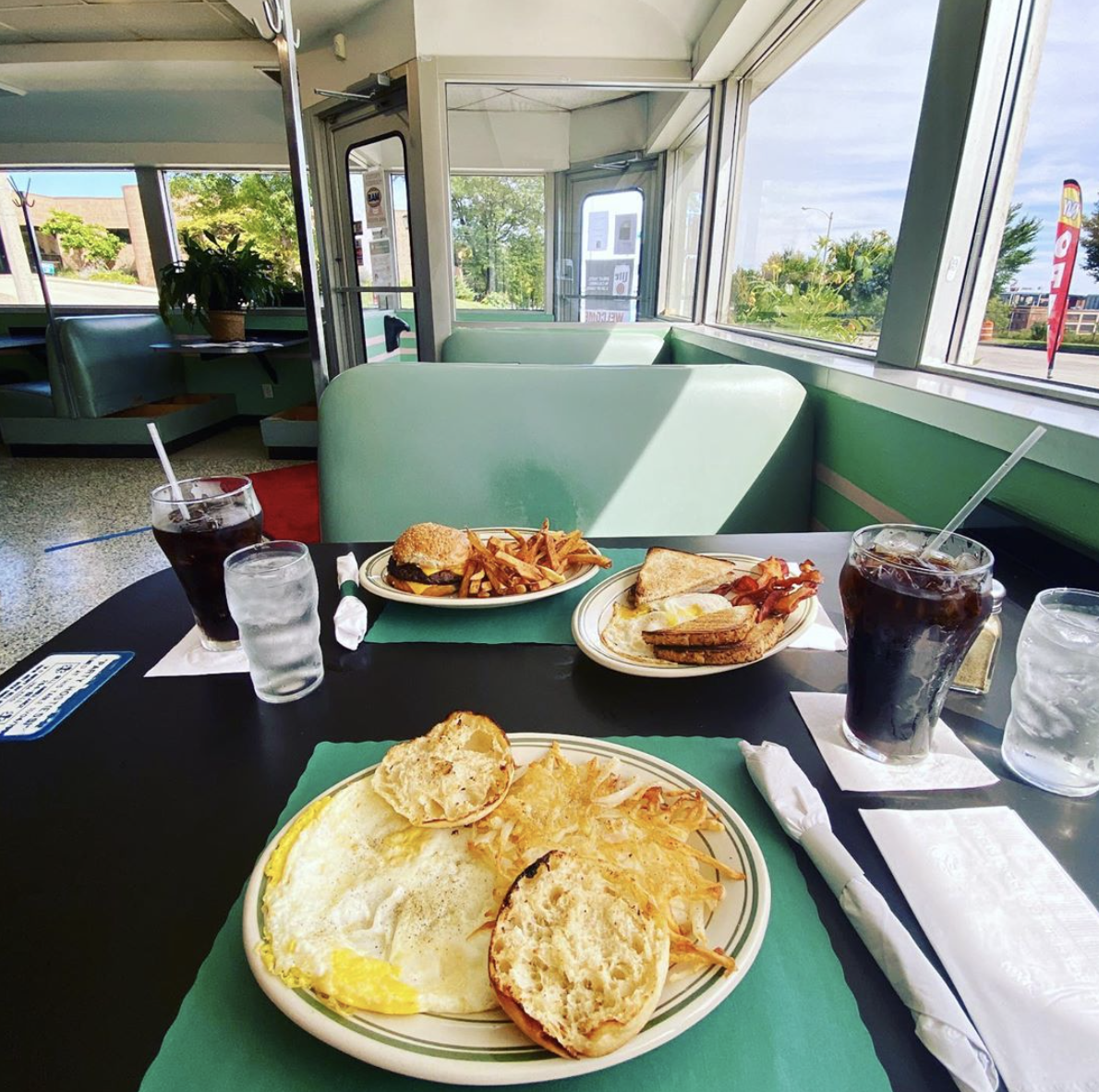 Miss Katie's gives you the classic diner feel first thing in the morning. The outside of the diner screams 1950's with a large sign featuring hot pink and bright turquoise lettering. "I went to Miss Katie's with my friends and it was such a cute little diner," Drake University junior Dani Epper said. From the metal chairs with teal cushions to the vintage jukebox, Miss Katie's takes you back in time. Miss Katie's also holds a lot of history: prominent politicians such as Michelle Obama, Donald Trump and Hillary Clinton visited the diner during campaigns to talk with patrons and to snap a few photo ops.
9 a.m. Caffeinate at Colectivo Coffee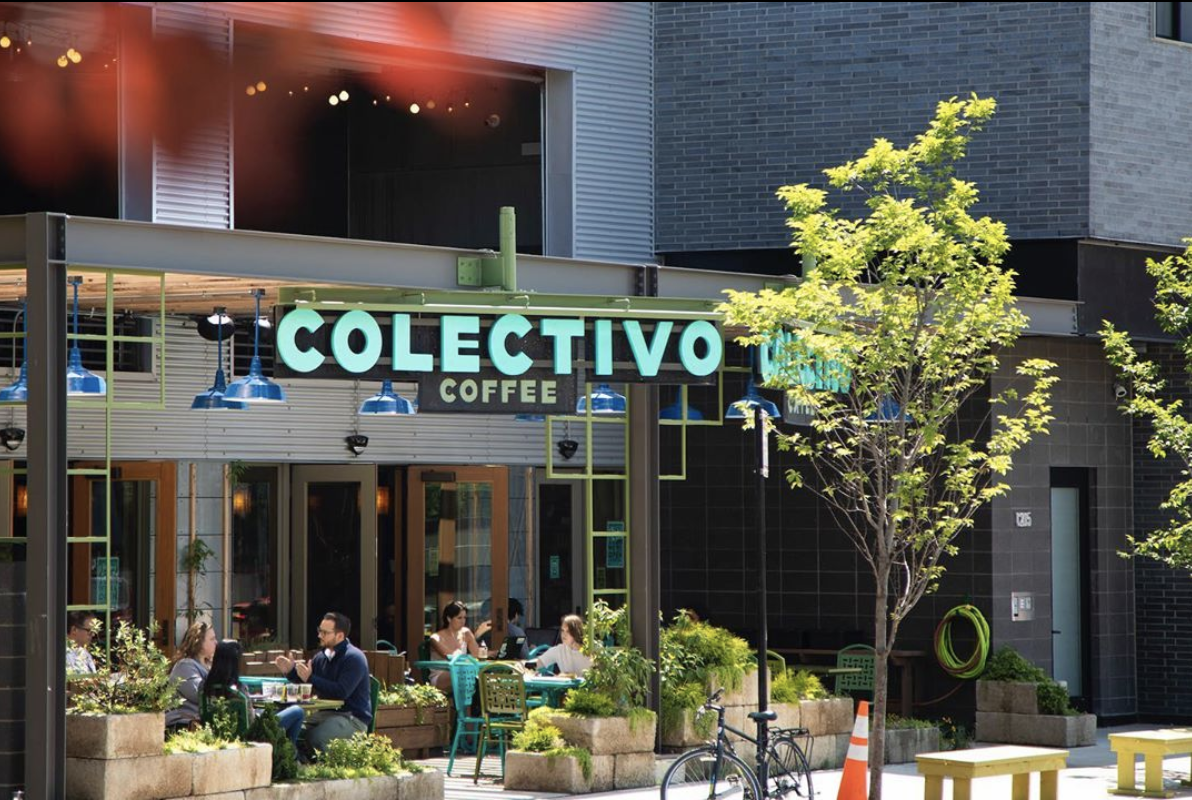 Grab a cup of joe at a favorite local chain, Colectivo Coffee. With over 10 locations in the Milwaukee area, tourists and locals alike love their signature beverages and bakery items. Whether you're a fan of craft cold brew, horchata or a Berry Booster smoothie, Colectivo offers a large selection of different drinks. "Colectivo Coffee is a nice coffee shop on the lakefront. They have a really good salted caramel latte," Marquette University sophomore Anwar Ahmed said. Whichever location you find yourself at, enjoy your coffee in the fresh air and take a seat in the bright colored patio chairs outside.
10 a.m. Feel Like A Child Again at Swing Park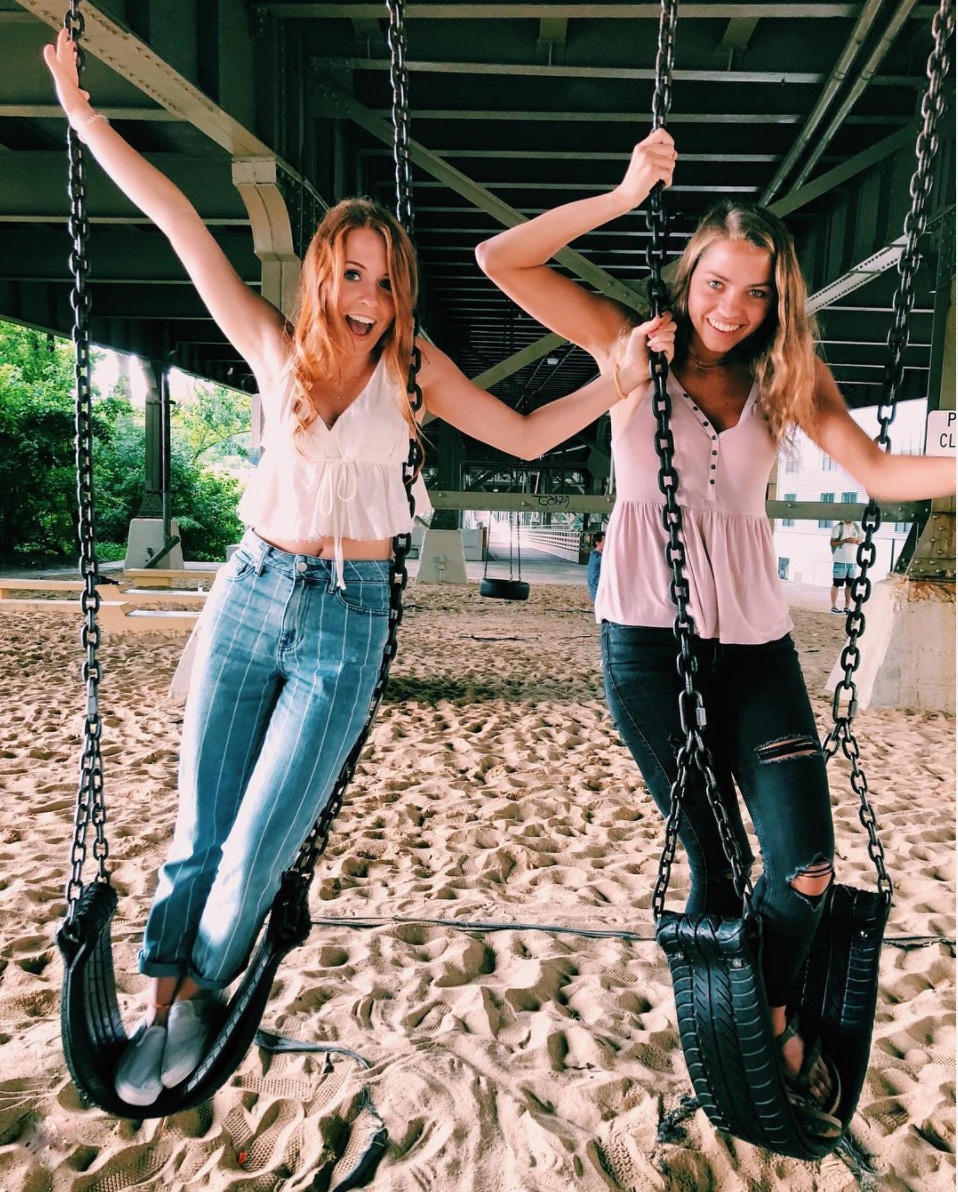 Who doesn't love a good swing set? Swing Park offers a ton of swings connected to the underside of Holton Street Bridge just north of Brady Street. Choose a classic swing or tire swing that's fastened to the bridge above. As you swing, you'll hear Milwaukee residents walking, running and biking on the bridge above. This makes a great spot for taking photos or just relaxing and chatting with a few friends.
11 a.m. Sample Wisconsin Cuisine at the Milwaukee Public Market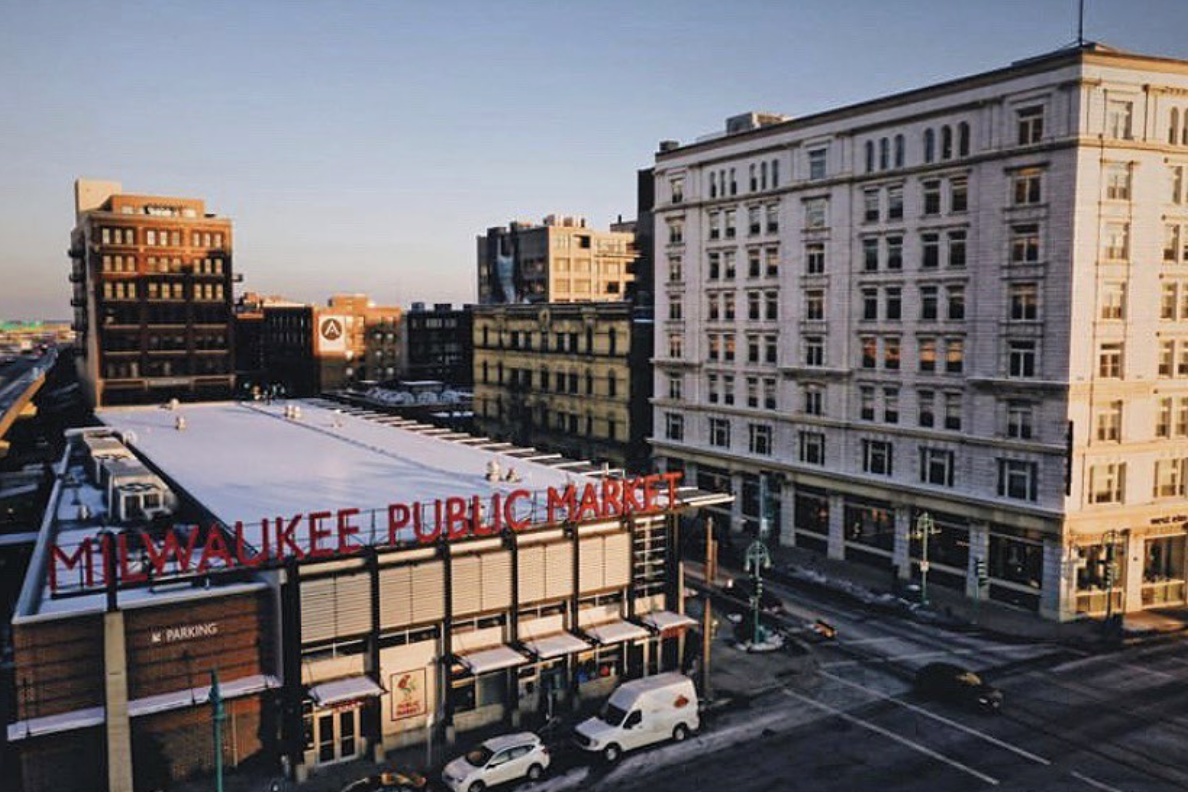 The Milwaukee Public Market features dozens of independently owned vendors. At the market, you'll find a wide range of bakery items, seafood, produce and lots of Wisconsin cheese. If you're interested in cooking the food yourself, take a class at Madame Kuony's Demonstration Kitchen. Local vendors and chefs teach the classes that range from beginner to advanced skill levels.
12 p.m. Get Inspired at the Milwaukee Art Museum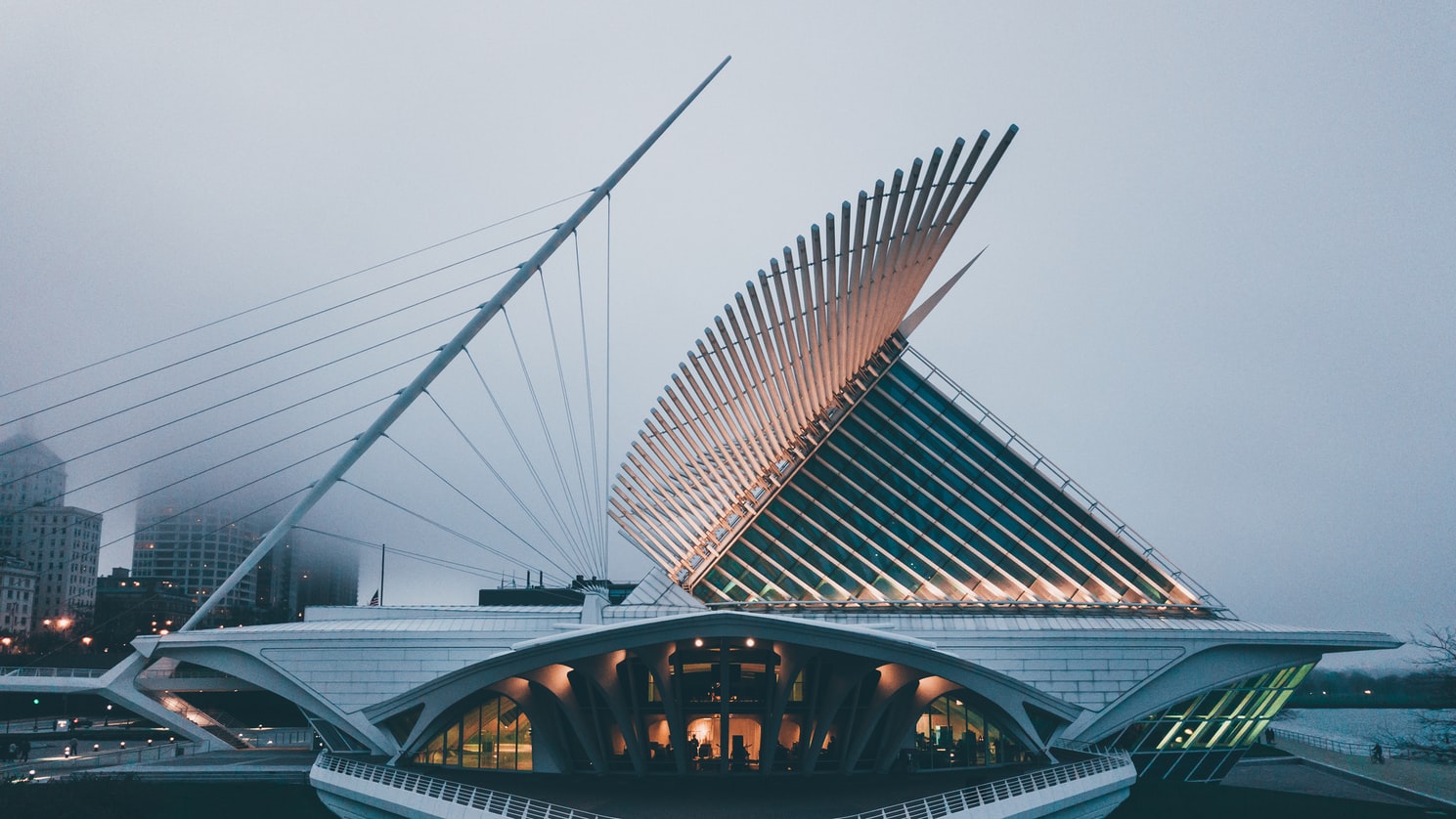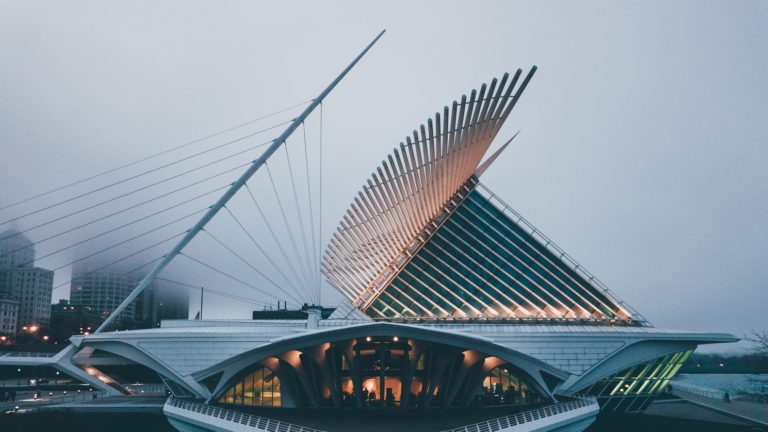 The Milwaukee Art Museum contains over 30,000 pieces of art available for the public. The museum features four floors with dozens of galleries from antique to modern pieces. Pro tip: the "wings" on the outside of the museum open and close daily at 10 a.m., noon and 5 p.m. Arrive just before these times and watch the magic unfold before entering.
1 p.m. Grab a Quick Bite at the Zocalo Food Park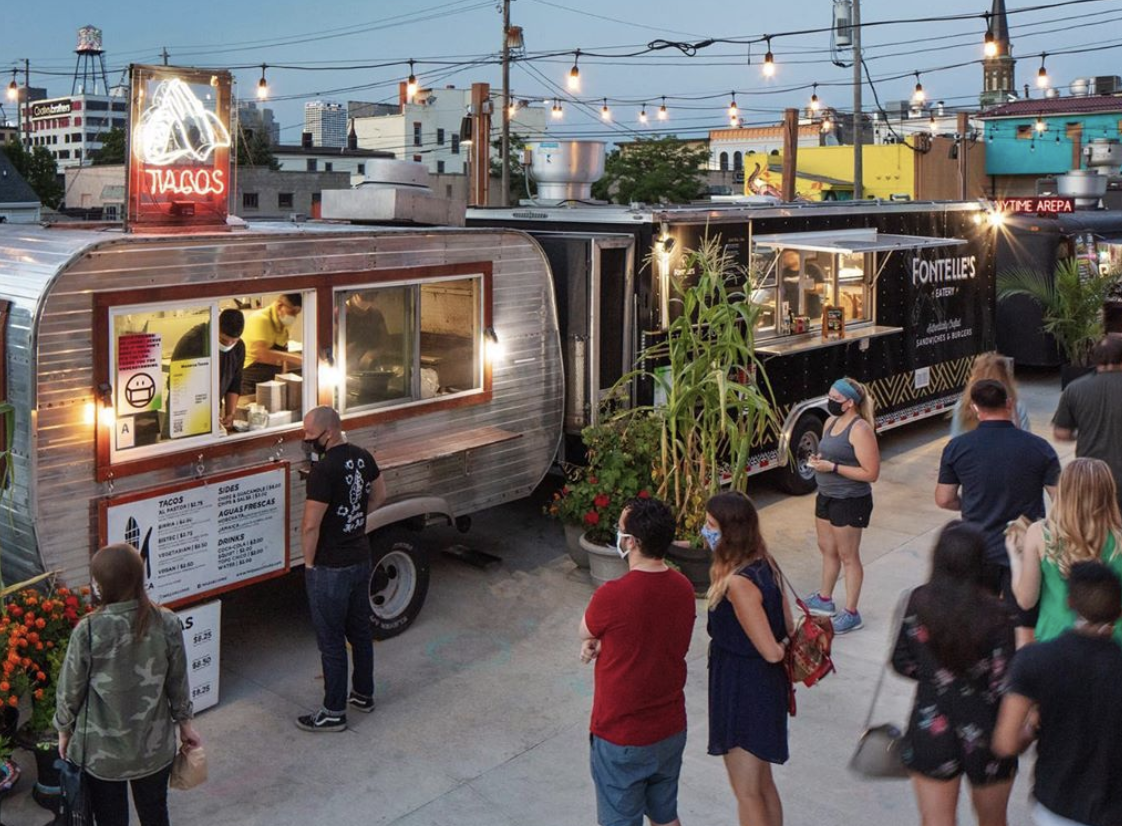 What's cooler than a park full of food trucks? Zocalo Food Park, whose name comes from the Spanish word for a public square in Mexico, offers six different food trucks all in one spot. Choose from a variety of different cuisines from Asian rice bowls, wings, gourmet burgers, tacos, ice cream and even bagels. "There's not a single bad option for food. My favorite part is that you can get a little from each place and share with a friend or significant other," University of Wisconsin-Milwaukee senior Mallory Ostrander said. In the summer, Zocalo fills with people listening to music, dancing and drinking from one of the full-service bars.
2 p.m. Catch a Brewer's Game at Miller Park

Enjoy America's favorite pastime at Milwaukee's Major League Baseball stadium. Miller Park features a retractable roof, so even on rainy days you won't miss a game. The stadium's unique architecture makes it a must-stop, even if you're not a big baseball fan.
3 p.m.  Take Photos in Black Cat Alley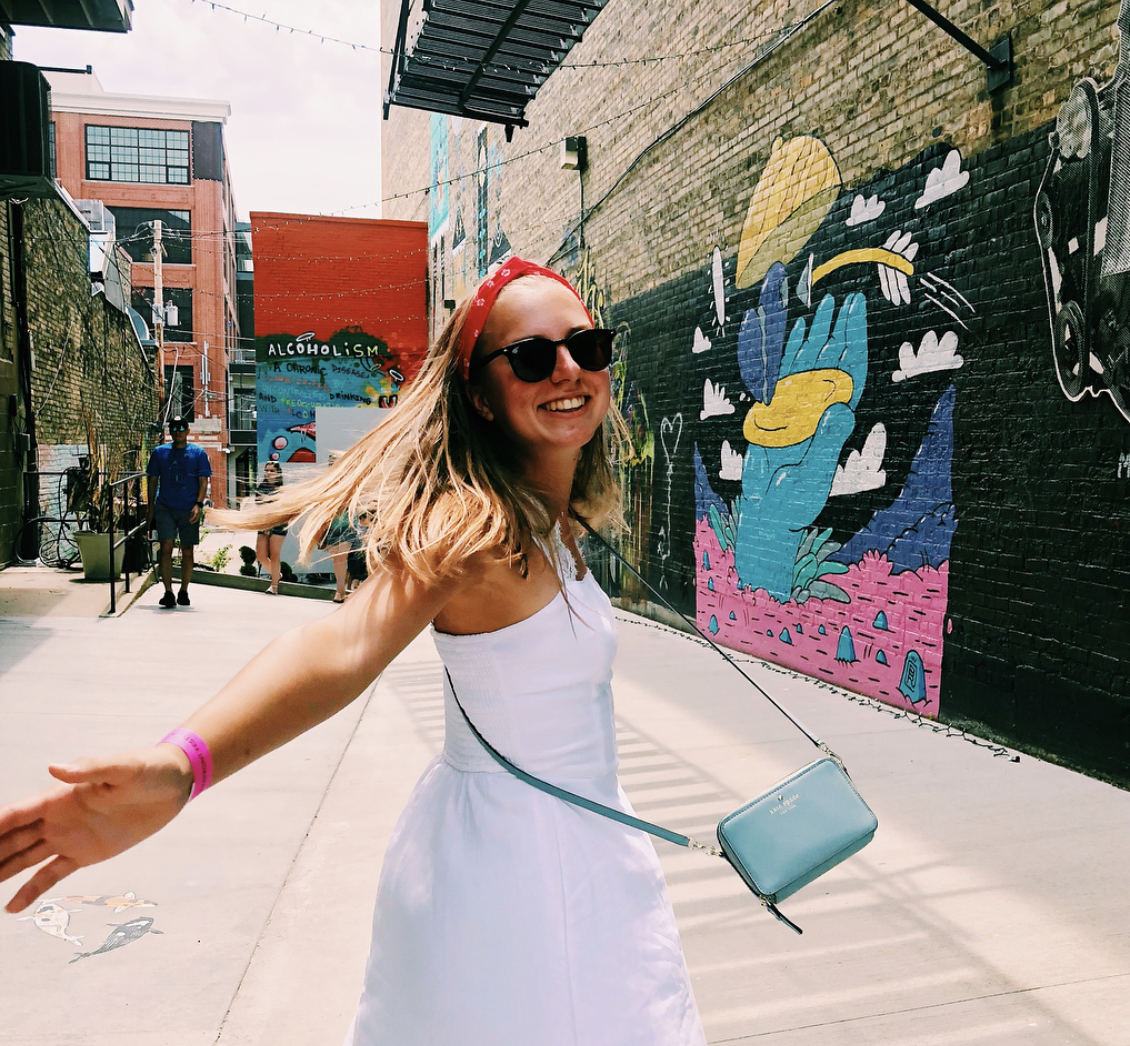 Explore local art on the East Side at the Black Cat Alley. The outdoor art gallery features dozens of murals in a wide range of art styles. "I personally love all of them; there's so many. I think the most popular is probably the butterflies," University of Wisconsin-Milwaukee freshman Ireland Louise said. Artists paint new murals every few years, so you can always find something new.
4 p.m. Soak Up the Sun at Bradford Beach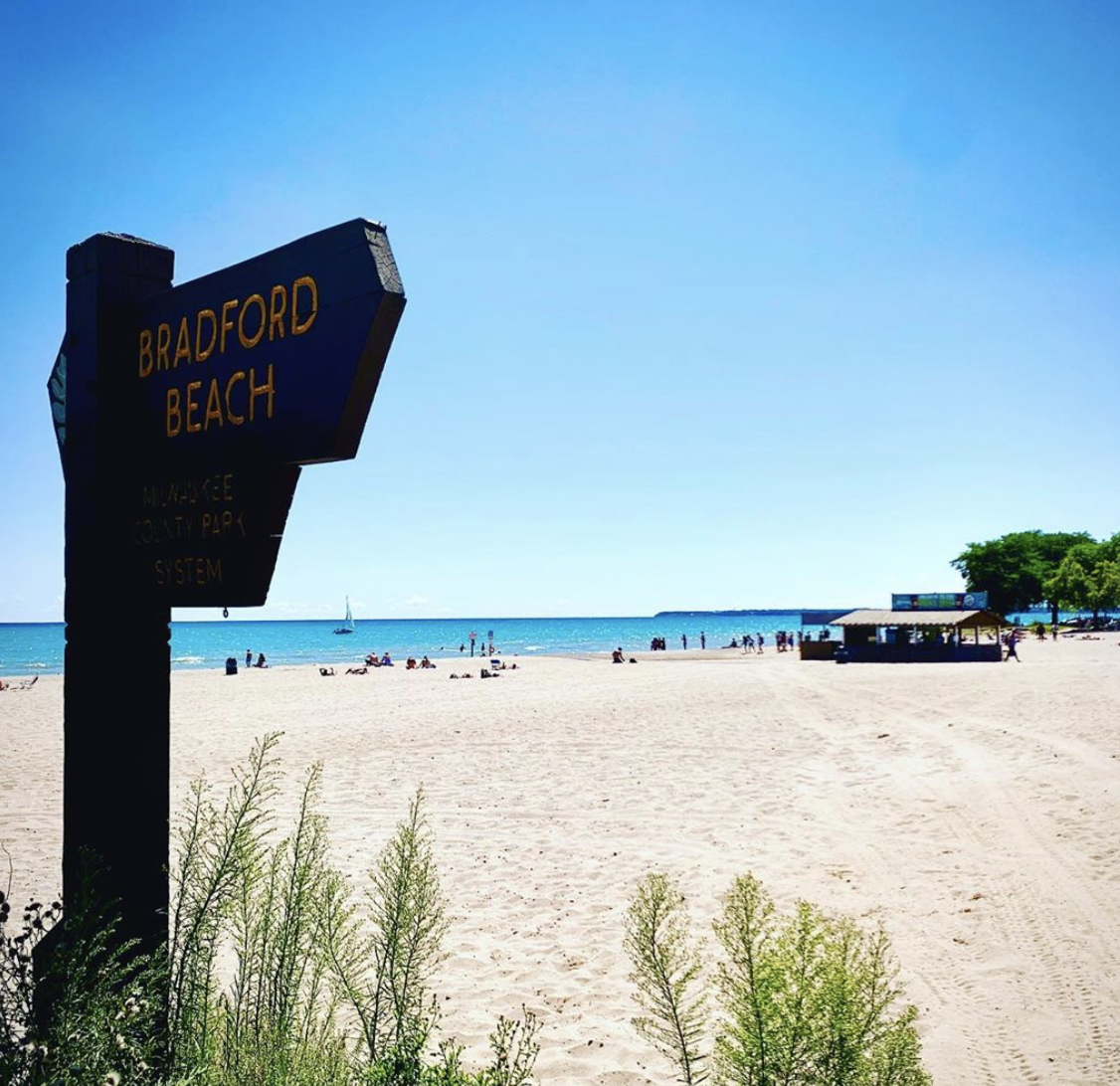 Unwind at one of Milwaukee's most popular beaches, Bradford Beach. The beach offers tiki bars and volleyball nets, or you can just relax and lay in the sand. While Bradford Beach is friendly to out-of-town visitors, it's a common place for local college students to hang out. "I like just being able to escape from campus within such a short distance," University of Wisconsin-Milwaukee sophomore Jamie Williams said. However, the water can get a bit cold, so be wary if you plan on dipping your feet in.
5 p.m. Explore Brady Street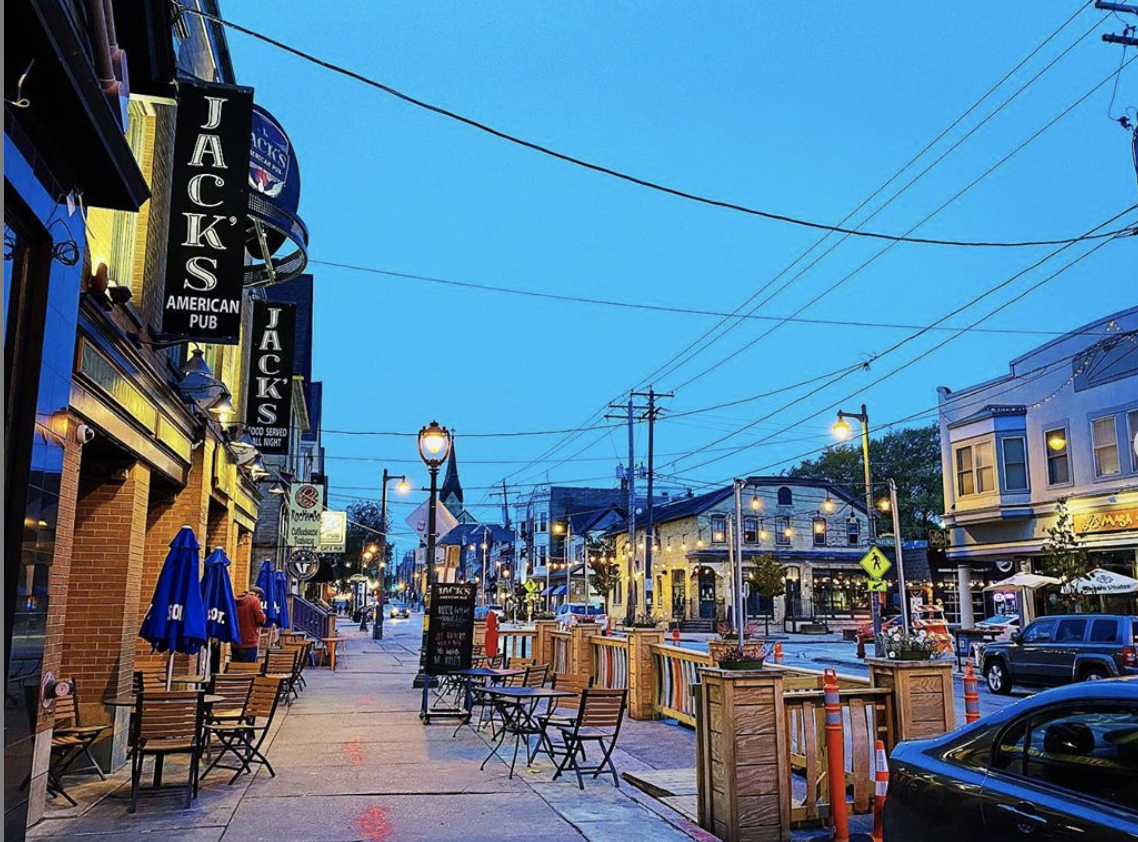 Brady Street contains nine blocks of diverse restaurants, salons and nightlife. "My roommates and I always go to La Masa on Brady Street on the weekends for empanadas," Marquette University sophomore Julia Luo said. Whether you're there for the food or just to see the quaint, eclectic vibe of the street, you'll experience locally owned businesses such as Rochambo Coffee and Teahouse and Art Smart's Dart Mart & Juggling Emporium.
6 p.m. Catch a Bite at Harbor House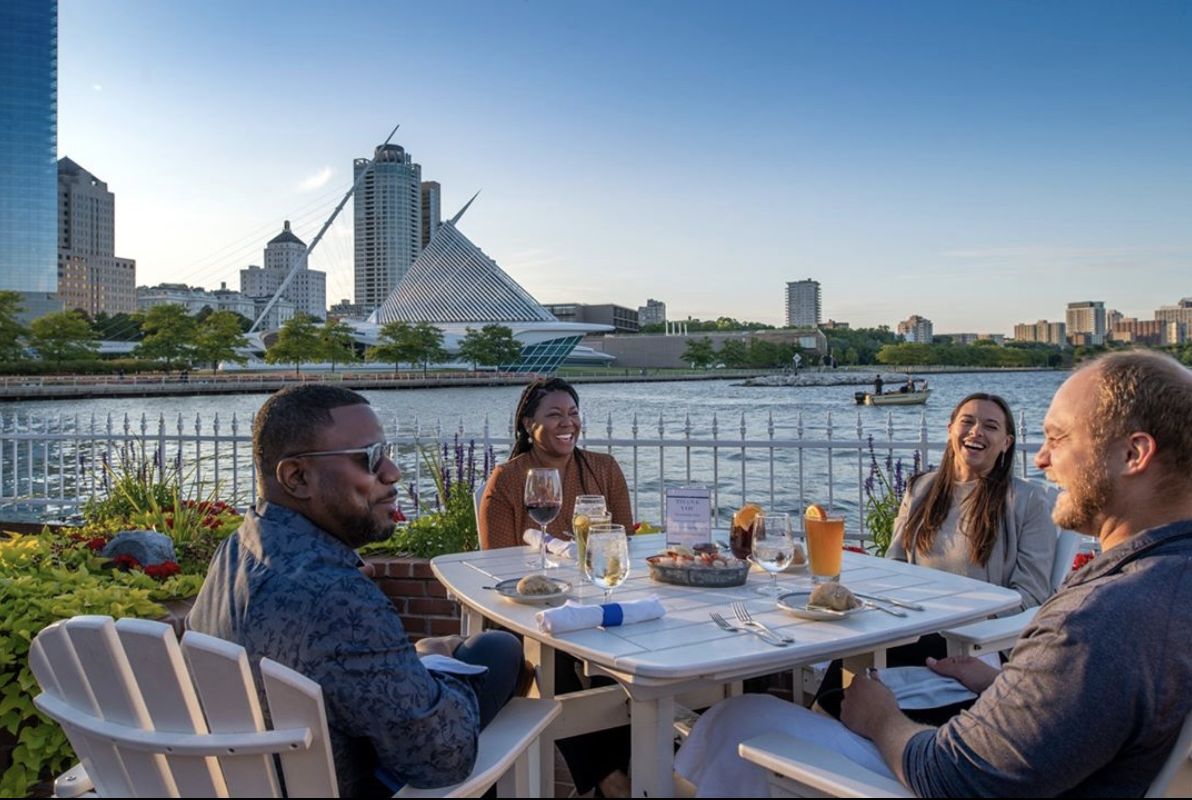 Nothing's better than fresh seafood on the lake. Enjoy a nice dinner at the Harbor House with a lakefront view. The patio offers a bar and views of Lake Michigan and the Milwaukee Skyline. Harbor House is best known for their oysters; they sell over 10,000 each month.
7 p.m.  Watch the Sunset at Kilbourn Park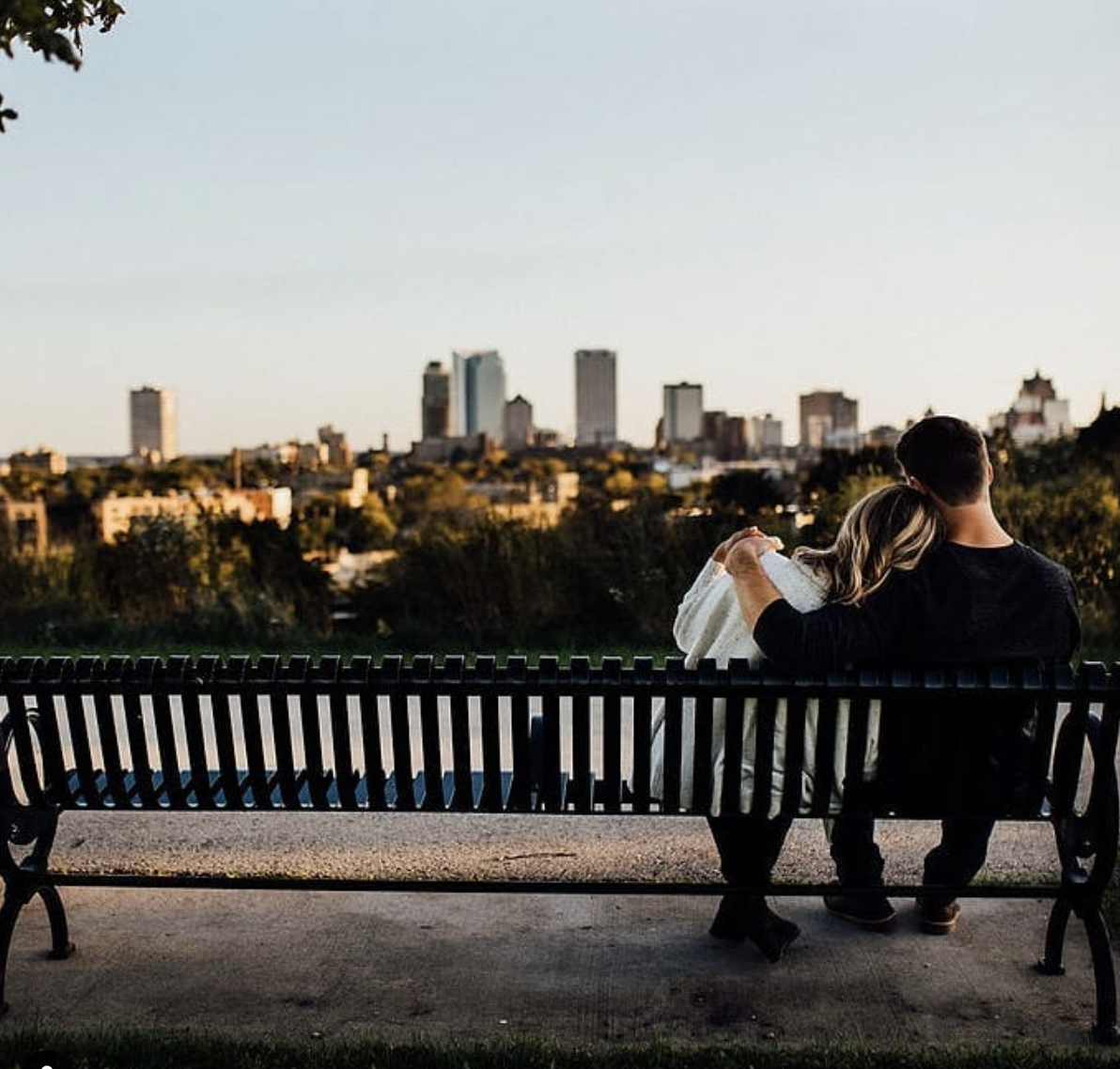 Because Milwaukee sits just west of Lake Michigan, finding a spot to watch the sunset in the west can be a bit difficult. Kilbourn Park, however, offers an amazing sunset view of Milwaukee's skyline. "When I need to get outside, I've gone to Kilbourn to read or just sit and talk with some friends," University of Wisconsin-Milwaukee sophomore Kaylee Wilcox said. Kilbourn Park offers a great location to relax and snap a photo of the city as the sun goes down.
8 p.m. Grab Dessert at Purple Door Ice Cream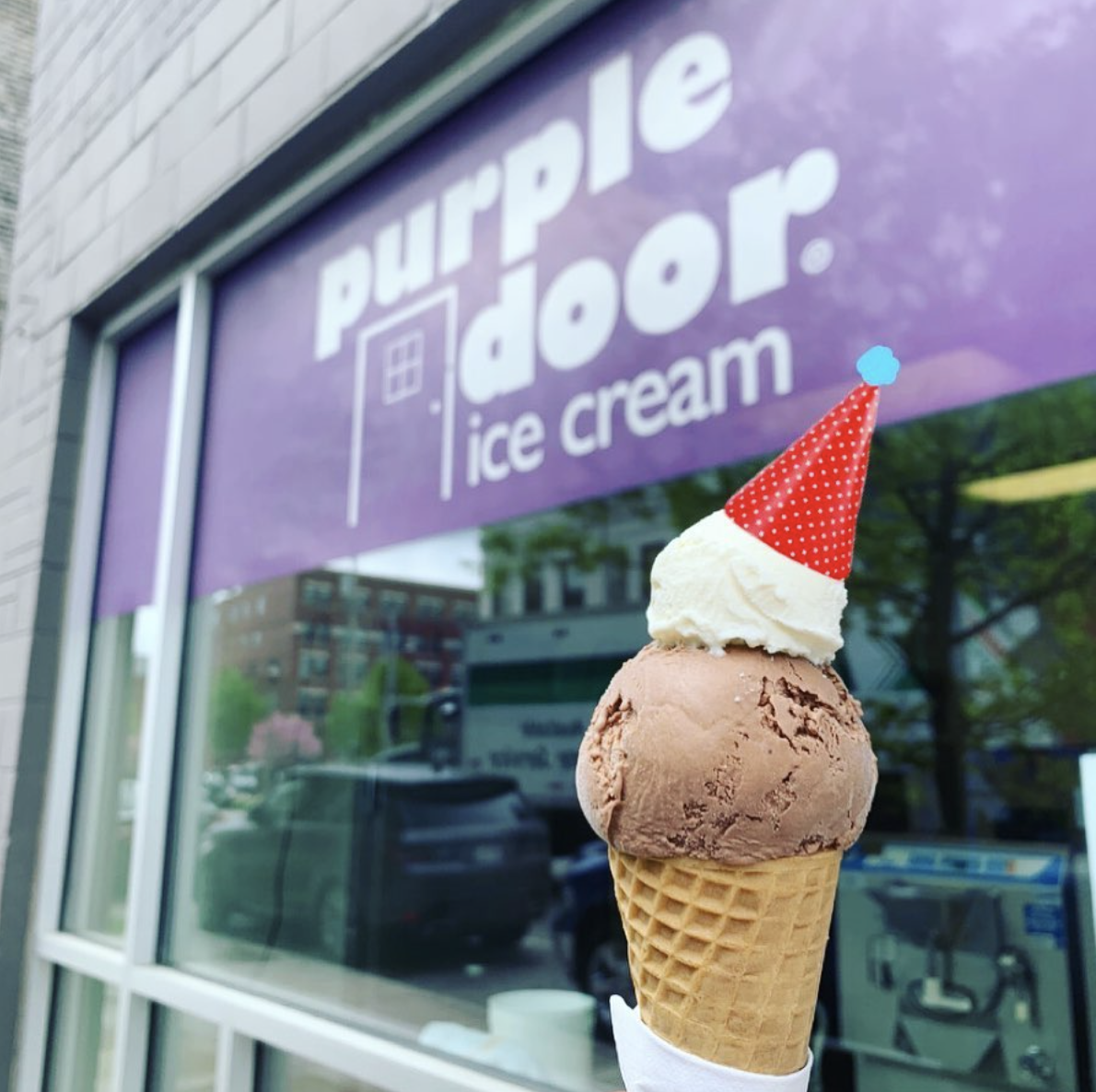 Choose from over 200 unique flavors from apple pie to vegan chocolate peanut butter at this local ice cream shop. Located in the Walker's Point area, locals and tourists often stop by for some sweet treats. Purple Door also offers ice cream pints to take home or order online, so you can enjoy even when you leave the city.
9 p.m. Attend a Concert at The Rave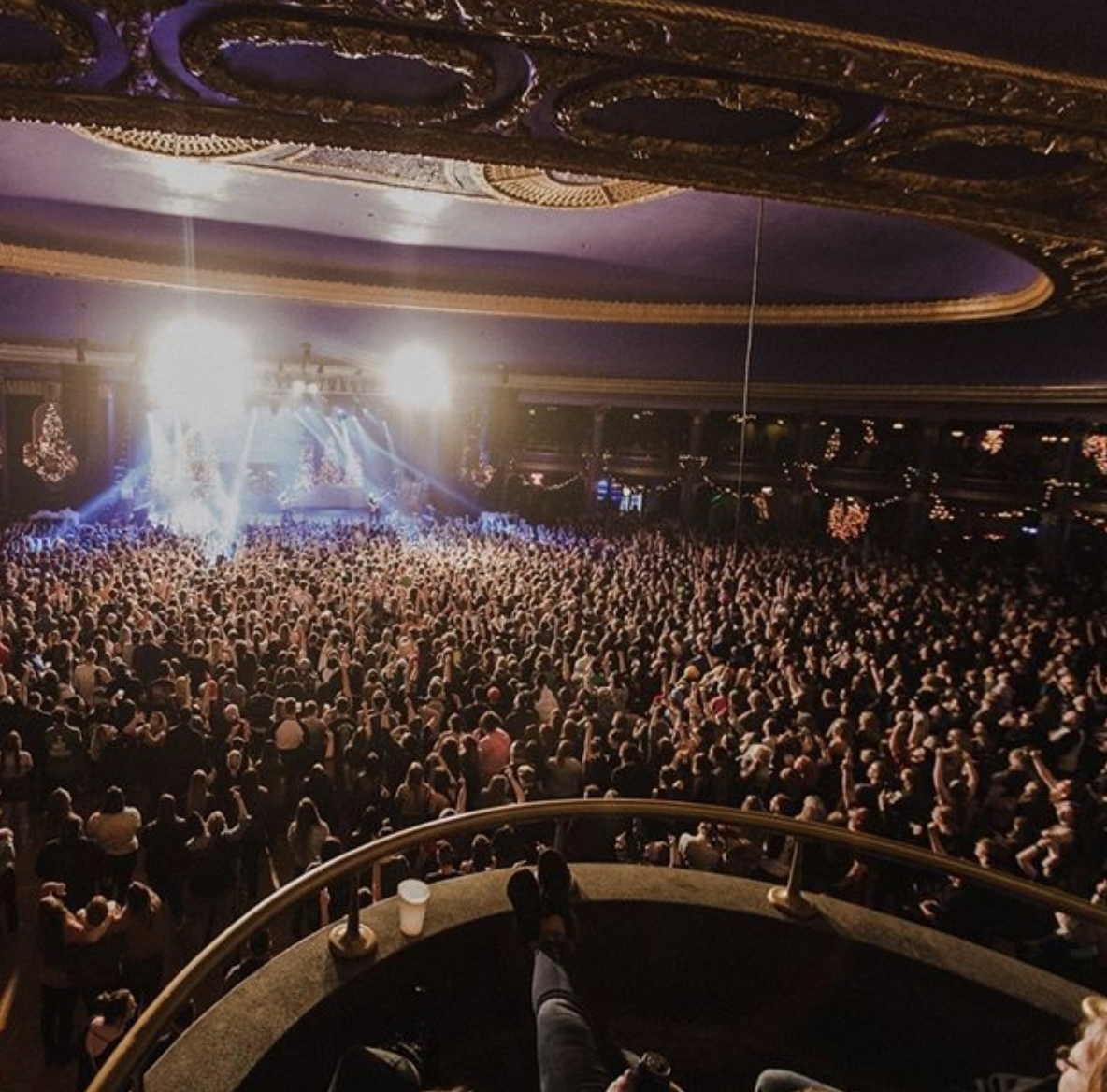 The Rave/Eagles Club hosts some of the best live entertainment in Milwaukee. With seven levels in the building, there's rarely a night without something on the schedule. The highlight of The Rave is the Eagles Ballroom with over 25,000 square feet of dance floor and a large balcony over the entire space. If you look up and take your eyes off the stage, you'll see intricate gold carvings lining the bright purple ceiling above the crowd. "Every time I go to Milwaukee it's always for a concert at the Rave… I'm always blown away by the ceiling in the venue," Illinois State University sophomore Katelyn Johnson said. The venue is so spectacular that the Jonas Brothers filmed their "When You Look Me In The Eyes" music video in this exact location.
10 p.m. Get a Drink at the Ambassador Hotel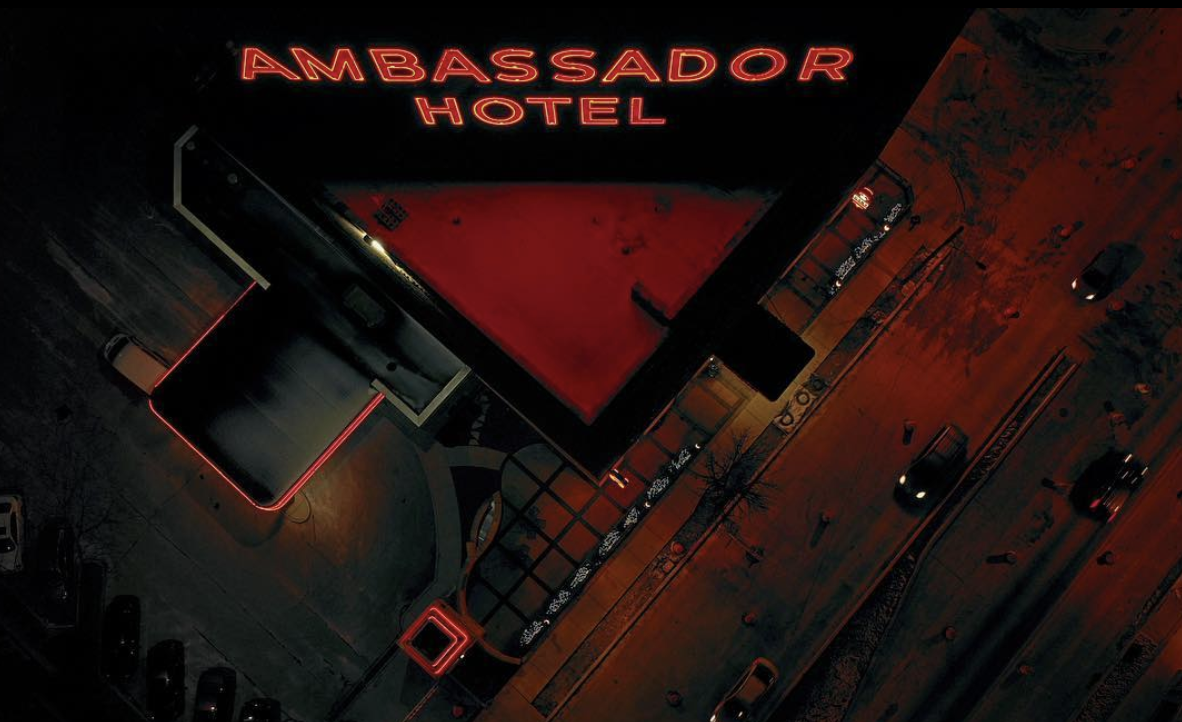 Located right across the street from The Rave, the historic Ambassador Hotel holds a story like no other. Many famous musicians, like The Beatles, stayed at the Ambassador Hotel after performances at The Rave. However, their most infamous guest was serial killer Jeffrey Dahmer, who murdered his first victim at the hotel in 1987. Grab a drink at the lobby bar and spend an hour in the glitz and glamour of the art deco style building.
11 p.m. Laugh at a Milwaukee Comedy Show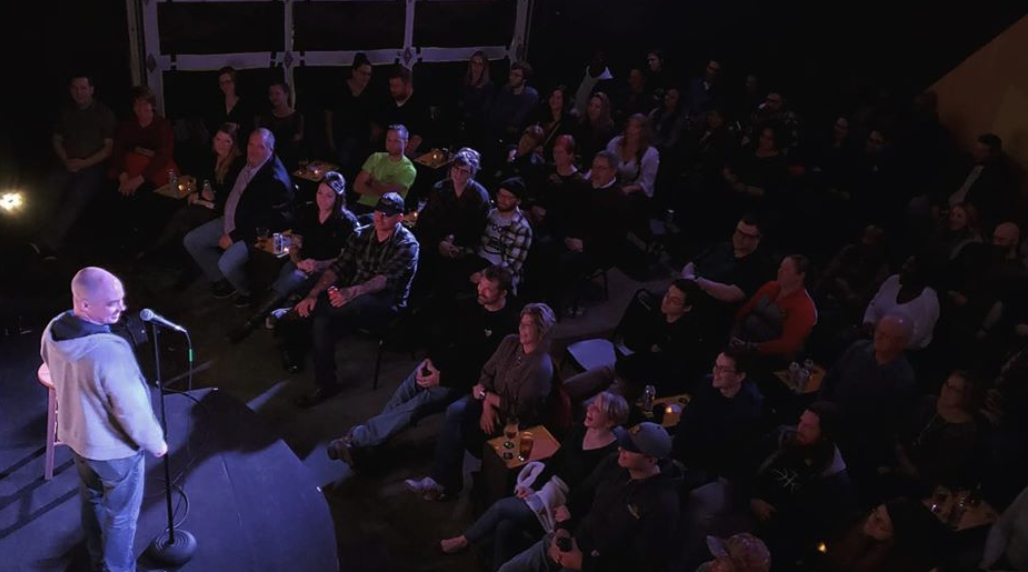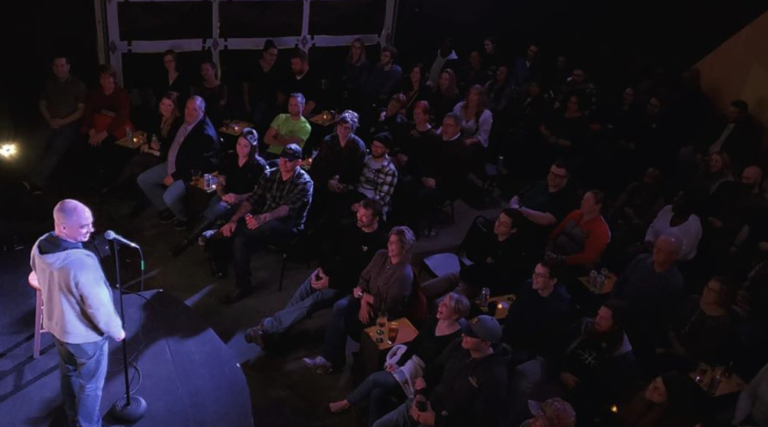 Catch a comedy show presented by Milwaukee Comedy, a live comedy company. The company presents dozens of comedy shows each year in a variety of locations throughout the city. Some of their most popular shows include Keg Stand Up at the Lakefront Brewery, which is the city's longest-running monthly show, and Subjective at the Var Gallery. Milwaukee Comedy supports comedians throughout the Milwaukee area and brings in acts from across the country.
12 a.m. Bar Hop through the City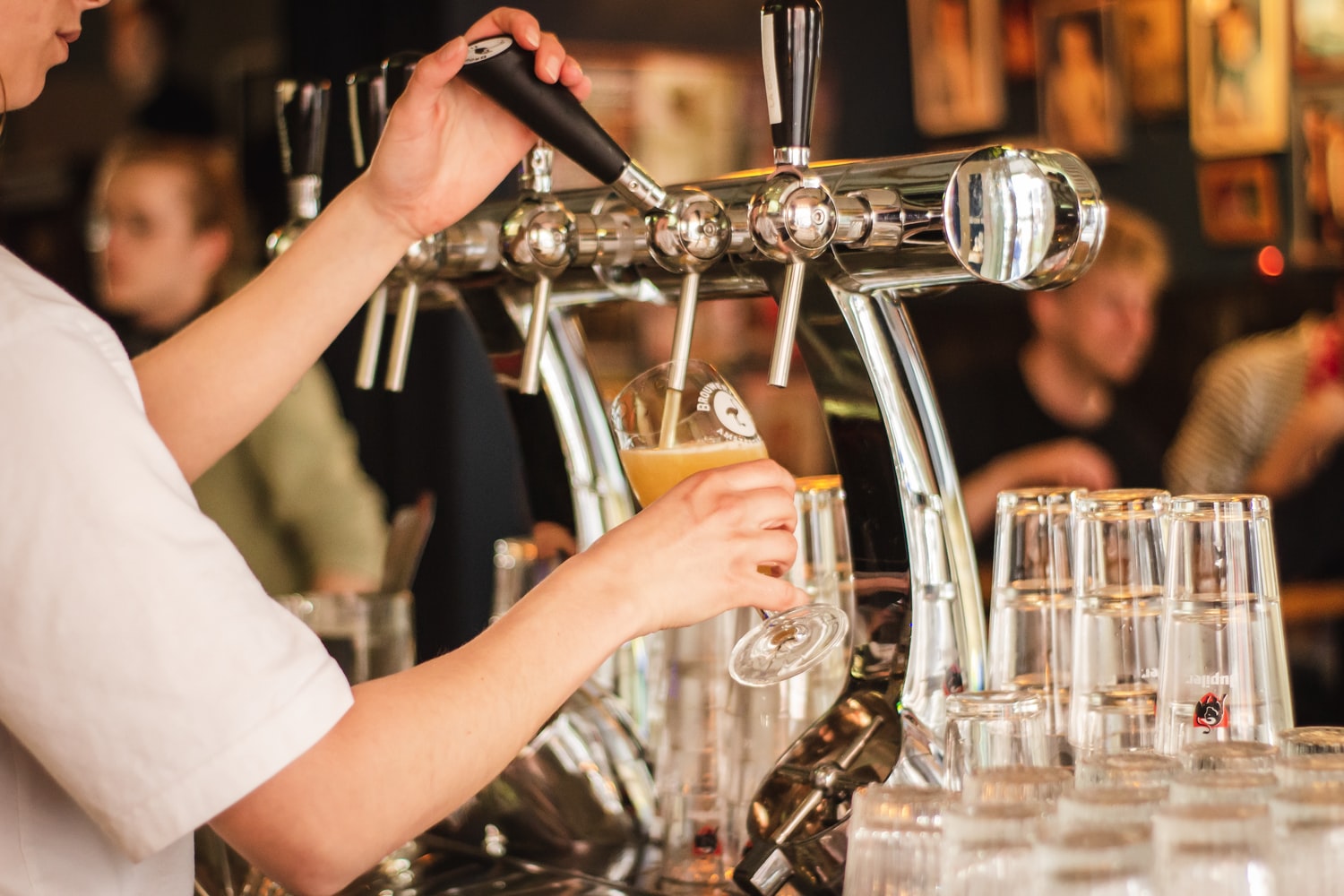 If Milwaukee is known for anything, it's the beer. Find a guided beer tour or make one of your own. "Milwaukee is famous for our beer and breweries and most breweries, like Molson Coors do tours for guests," University of Wisconsin-Milwaukee junior Madison Arntsen said. With a local bar on what seems like every corner, you'll be able to find a ton of unique craft beers from lots of locations, from the Milwaukee Brewing Company to the Lakefront Brewery.
1 a.m. Cozy Up at Bryant's Cocktail Lounge
As Milwaukee's oldest cocktail lounge, Bryant's offers a quaint atmosphere and an abundance of cocktails. Bryant's does not have a menu, yet it offers over 450 cocktails to choose from. Let your bartender know what you like and they'll craft a drink just for you. Enjoy your drink next to plush velvet walls surrounded by a community of cocktail lovers.
2 a.m. Dance the Night Away at Lucid Light Lounge

Let loose at one of Milwaukee's most popular night clubs. You'll find a packed dance floor, purple lights and loud music all night long. Grab a group of friends and spend the night dancing and singing at the top of your lungs.
3 a.m. Find a Late-Night Snack at the Fatty Patty Food Truck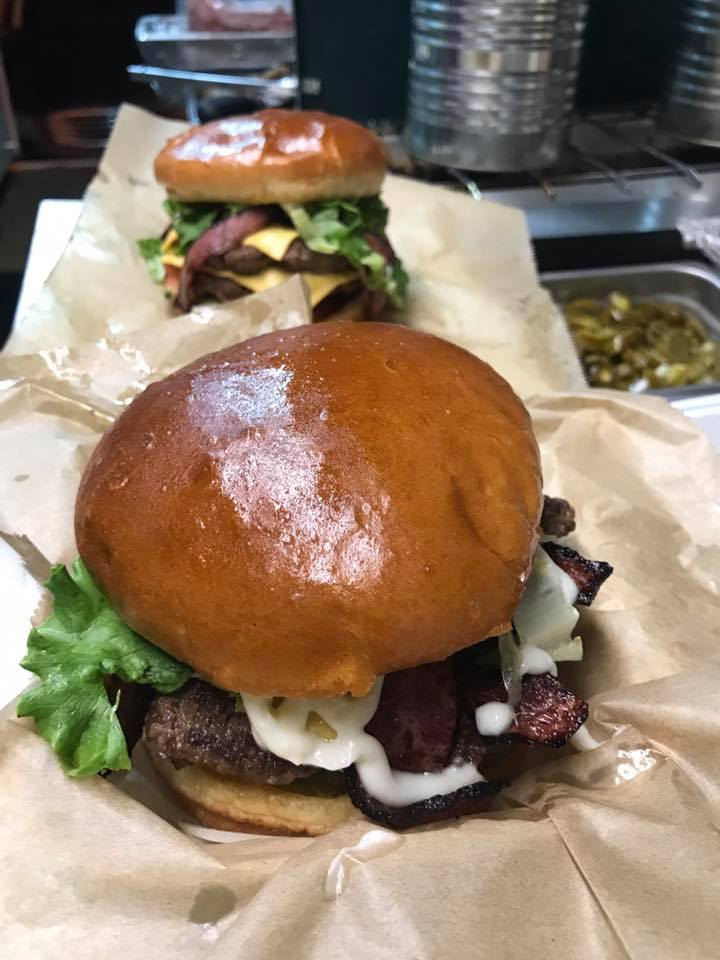 Need a drunk meal? Grab a greasy burger at Fatty Patty's Food Truck. Fatty Patty's stays open late into the night, making it perfect for a drunk walk home. Pair your burger with some classic Wisconsin cheese curds for a well-rounded drunchies meal.
4 a.m. Stargaze at Whitnall Park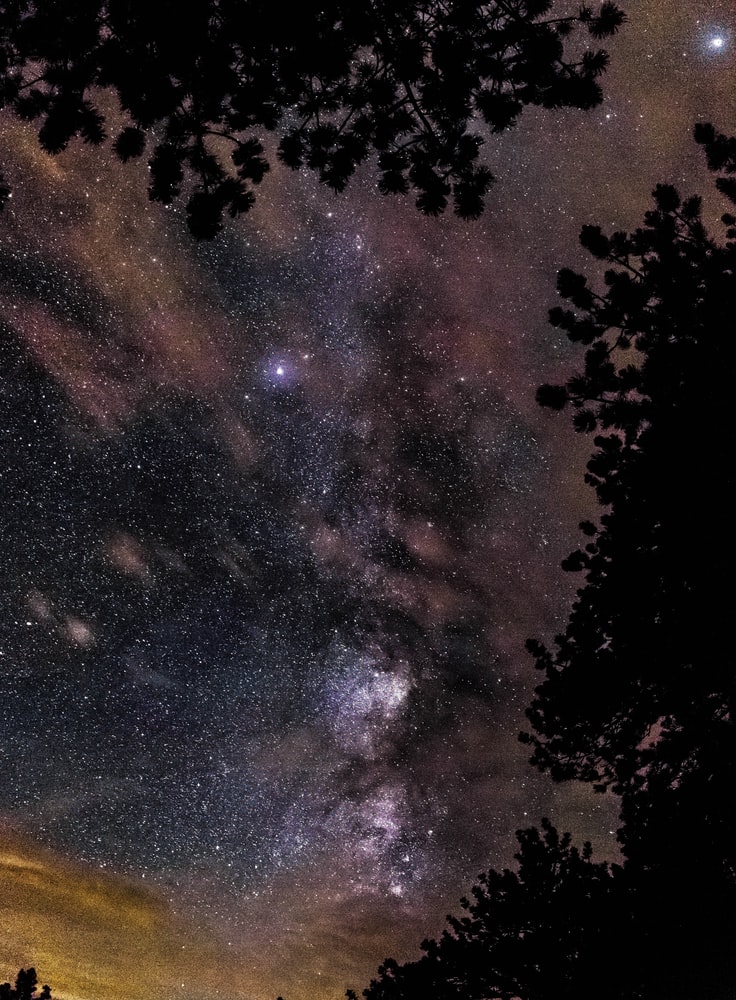 Located just south of the city, Whitnall Park offers a perfect spot to look at the stars. With over 220 acres of land, there's plenty of space to explore. Whitnall offers multiple trails to hike throughout the day and tons of trees, which showcase the best colors in the fall. Whitnall also features the Boerner Botanical Gardens and the Wehr Nature Center. Throughout the year, the Botanical Garden offers cultural events like China Lights, a lantern display festival.
5 a.m. Walk the Riverwalk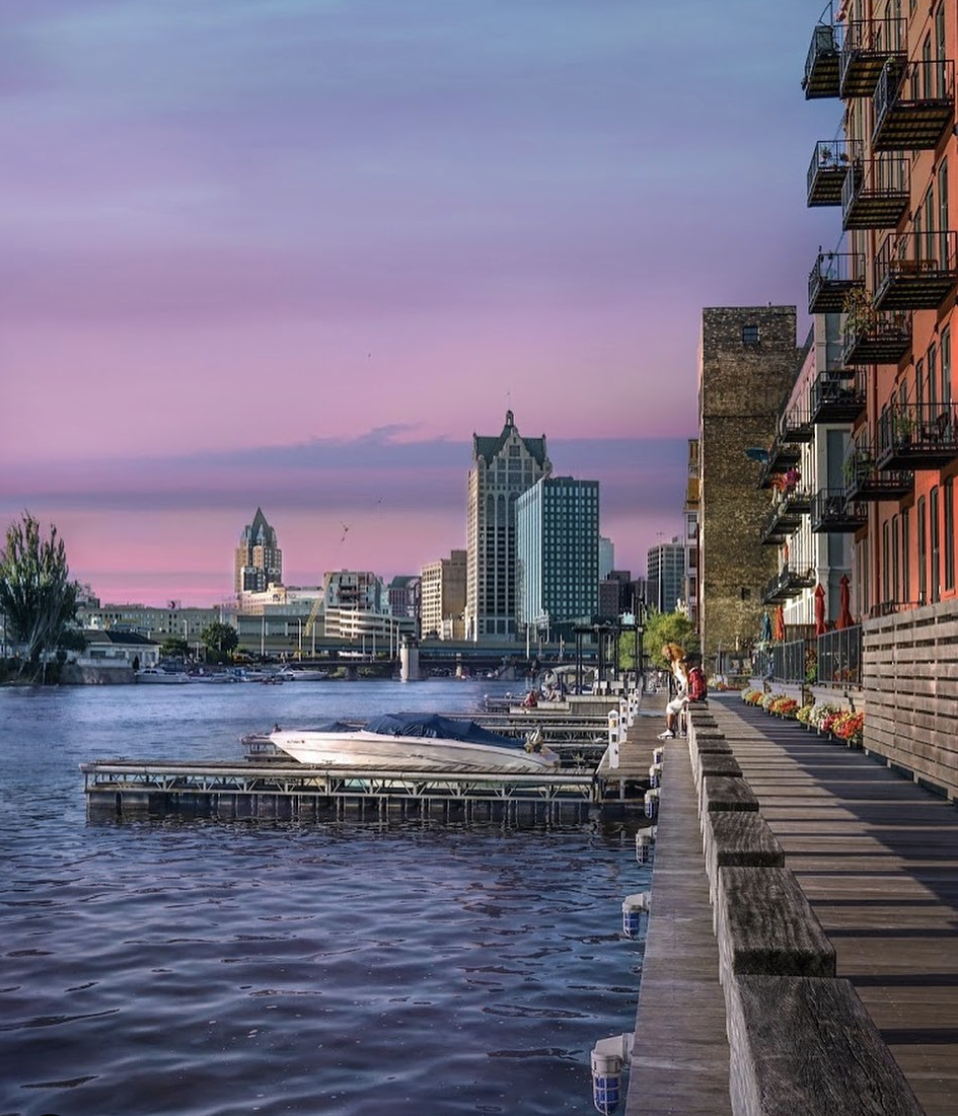 Explore Milwaukee while the streets are empty and walk down the Riverwalk. Before the sun comes up, Milwaukee's lights fill the streets near the water. "I love walking on the riverwalk right along the Milwaukee River. There's great restaurants along the river," Arntsen said. Explore over 5 miles of the Riverwalk which contains residential, commercial and recreational buildings.
6 a.m. Watch the Sunrise on Lake Michigan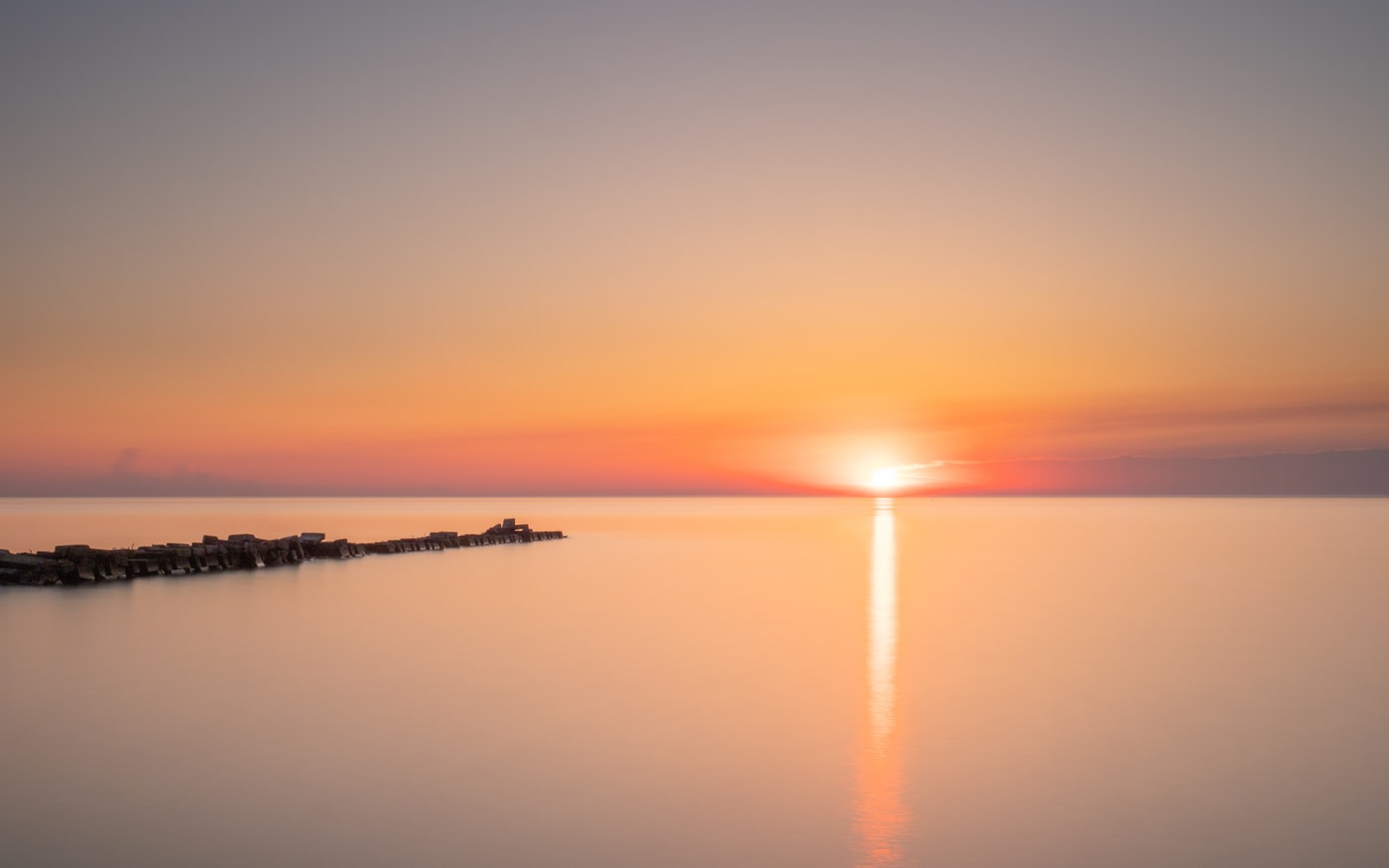 Luckily for Milwaukee, the sun rises in the east over Lake Michigan. This makes Milwaukee's sunrises unbeatable as you can see the sun stretch over the lake from almost anywhere in the city. Visit the Lighthouse on North and Lakeshore drive for an especially beautiful view of the sunrise over the city.