Rockland County is located on the west side of the Hudson River in New York—just a 45-minute drive away from New York City. For most people, the city is the first thing that comes to mind when thinking about New York. However, Rockland County has so much to offer, from delicious restaurants to unique shops to amazing nature scenes. Rockland can be everyone's playground! Be sure to get some rest the night before because the next 24 hours of your life will be filled with adventure.
Here are the top 24 things to do in 24 hours in Rockland County.
6 a.m. Watch the Sunrise in Harriman State Park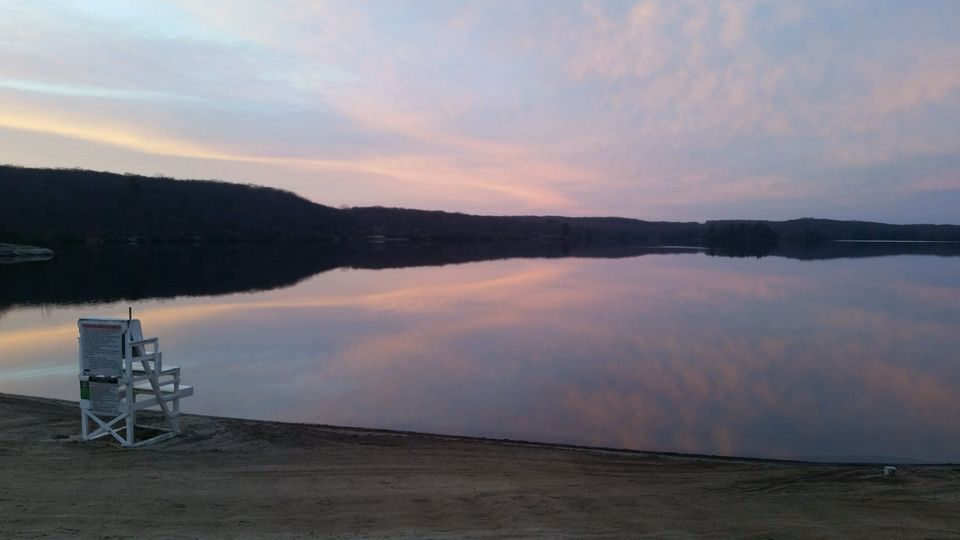 With 47,527 sprawling acres, Harriman State Park is the second-largest state park in New York. If you love to hike, this is the park for you. The park offers over 200 miles of hiking trails as well as campgrounds, Lake Welch Beach and cabins to rent out. Pick any trail and hike to the top to witness the beautiful sunrise. Maybe even take some Instagram-worthy photos to spice up your feed.
7 a.m. Refuel with Some Coffee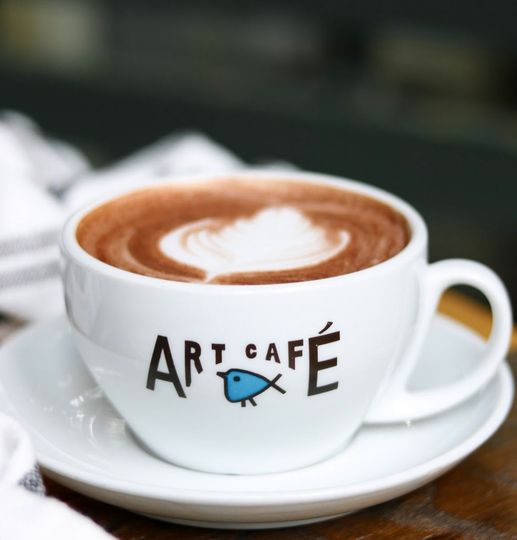 For most people, 7 a.m. is an extremely early time to not be still curled up in bed. A nice cup of coffee will fix that. Head to the Art Café in downtown Nyack for some organic coffee options.  "The café is so cute. The vibes are just amazing," said Michael Crowe, a Rockland resident. The hand-poured lattes are picture-worthy and the café itself offers such a relaxing feel. Whatever coffee you decide to get, it will guarantee you the energy you need to make it through the day.
8 a.m. Grab a famous NY Bagel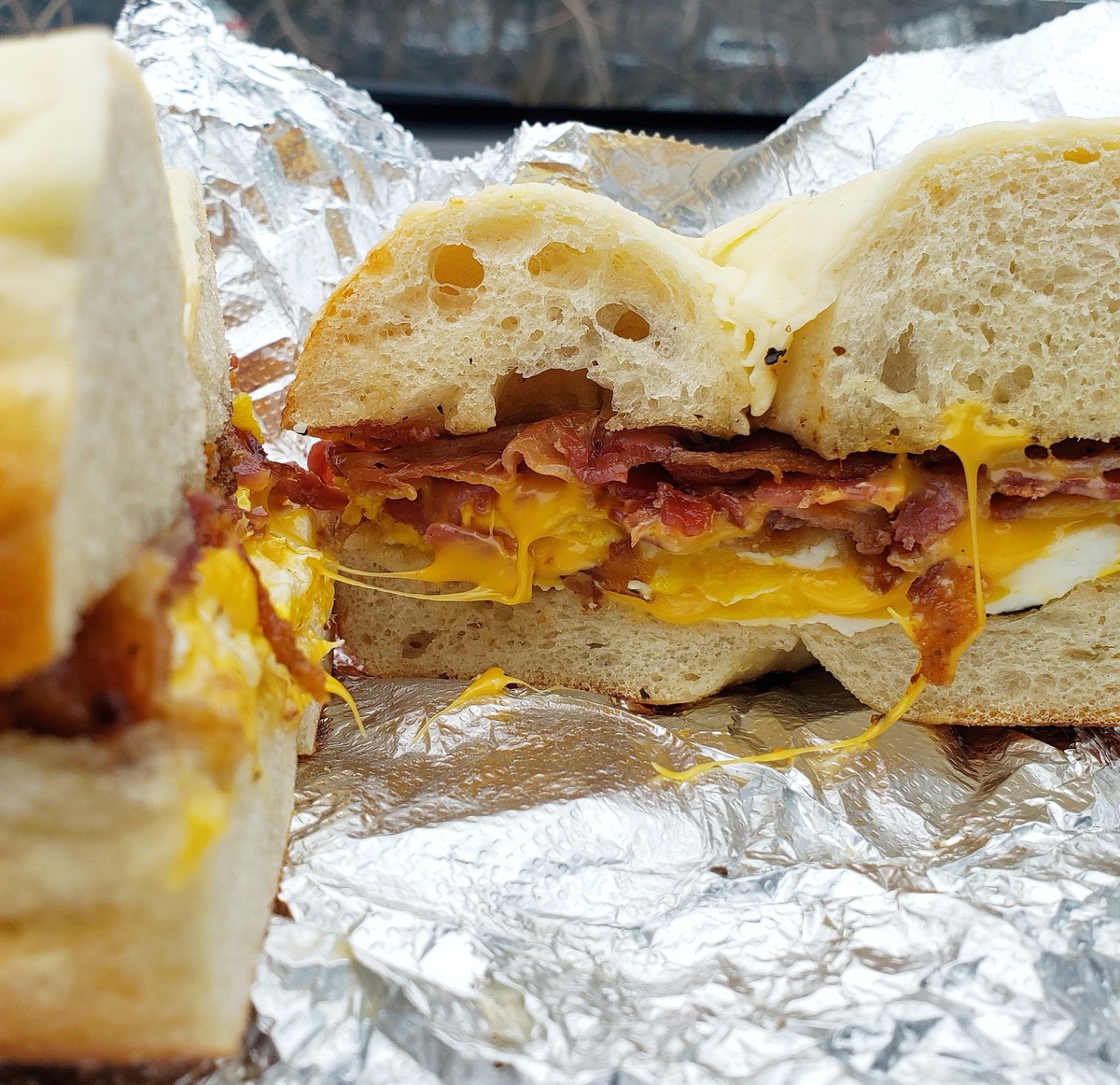 After that nice cup of coffee, it's time for some breakfast and New York does breakfast better than anywhere else. Drive to the nearby town of Nanuet to the iconic Bagel Boys and order a bacon egg and cheese on a bagel. You won't regret it. "When I was still in high school, I would literally try to wake up early before class just so I could get my breakfast at Bagel Boys," said former resident Emily Nybro. Bagel Boys has several locations throughout Rockland County; however, this particular location never fails to satisfy.
9 a.m. Embrace Your Sweet Tooth
After that savory bagel, it's only fitting to grab something sweet for that extra energy boost. Rockland County offers so many delicious bakeries to satisfy anyone's sweet tooth. Caked Up Café offers a wide variety of sweet treats like parfaits, cupcakes and cakes that are all mouthwatering treats for anyone's taste buds. They also use all-natural ingredients and make everything from scratch with no artificial ingredients or flavorings.
10 a.m. Hike Bear Mountain
After all that eating, burn off those calories with a hike! Bear Mountain is arguably one of the best-known peaks of the Hudson Highlands. The park features a large playing field, a swimming pool, shaded picnic areas and river fishing. An outdoor ice rink opens up from late October through mid-March. People can also choose to spend weekends with family or friends at the park in the Bear Mountain Inn.
11 a.m. Shop at a Farmers Market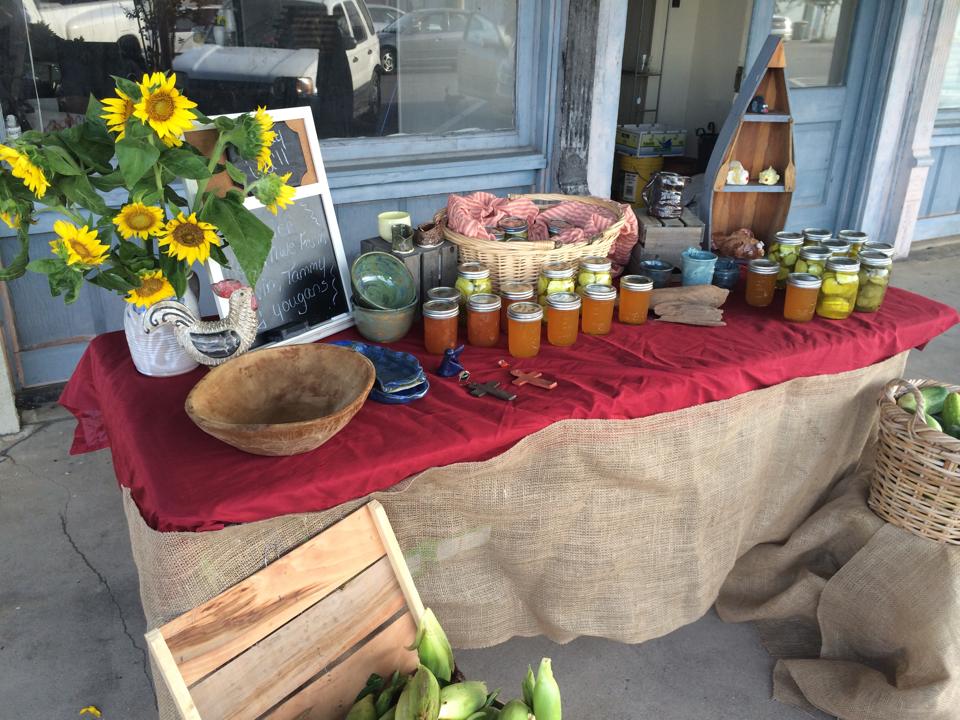 Time to cool down from that hike with some shopping. Why shop at farmer's markets? It's better for the environment and it helps support local farmers. Located in the Towne Plaza on N. Middletown Road, the Pearl River Farm Market has incredibly delicious produce at affordable prices.  "I liked getting my produce here because it is so fresh compared to a regular grocery store," said Hao Jiang, a former Rockland resident. Juicy berries or a sweet pastry is the perfect snack after a hike.
12 p.m. Celebrate Greek Culture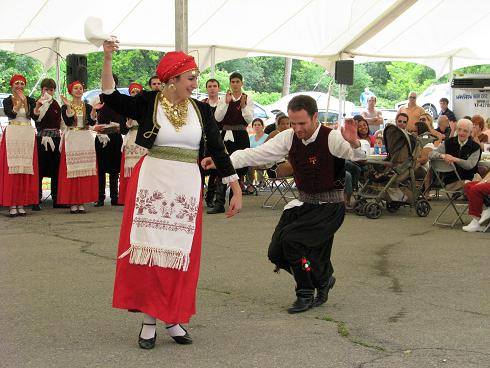 If you find yourself in Rockland County in early June, you must go to the annual Greek Festival held at Saints Constantine and Helen Greek Orthodox Church. The festival features traditional Greek food, music, dancing, crafts, wine and beer. The atmosphere is always so alive at the Greek Festival as everyone celebrates this amazing culture.
1 p.m. Splurge at the Palisades Mall
Keep the shopping going at the Palisades Mall. This mall is one of the largest shopping malls in the United States. A go-to one-stop-shop for just about everything, the mall offers endless shopping, dining and entertainment options. One local favorite is the Yard House: an all-American sports bar that serves classic American dishes. "Every person needs to go to Yard House. Happy hour food and drinks along with 100+ beers on tap equals the best part of the mall," said Alexis Pinela, a Palisades Mall employee. The mall also has four levels and even includes a bowling alley, an ice rink, a comedy club and the world's tallest indoor ropes course.
2 p.m. Grab a Dawg at The Dawghouse

If the Yard House didn't interest you, then certainly this next restaurant will. Voted Rockland County's best hotdogs, the Dawghouse is a must-try for any comfort food item. The restaurant opened more than a decade ago, serving up delicious food for as long as Rockland County residents can remember. Apart from offering amazing food, The Dawghouse has a fun 1980s vibe. Customers can attend concerts or Jeep shows or just chill out on the patio. "Our menu is very unique. While we are known for our hotdogs, our ribs and wings are also really worth a try," said current owner James Barracato. "When you dine with us, you are sitting at an extension of our family dinner table." The restaurant also serves a variety of cold beers on tap as well as liquor options. So, grab a cold beer and a hotdog and chill out on the patio because you still have a long day ahead!
3 p.m. Check out the Stony Point Battlefield State Historic Site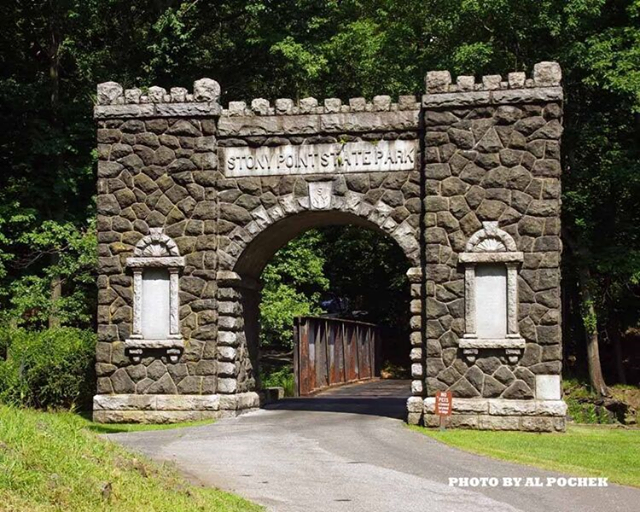 With bellies full, it's time for some history. Stony Point Battlefield is the location of the 1779 Battle of Stony Point during the American Revolutionary War. The site is now a national historic landmark, a museum, and a perfect spot for history lovers. The site offers interpretive programs including 18th-century military life, cannon and musket firings, cooking demonstrations, as well as guided tours of the battlefield.
4 p.m. Go for a fright at Letchworth Village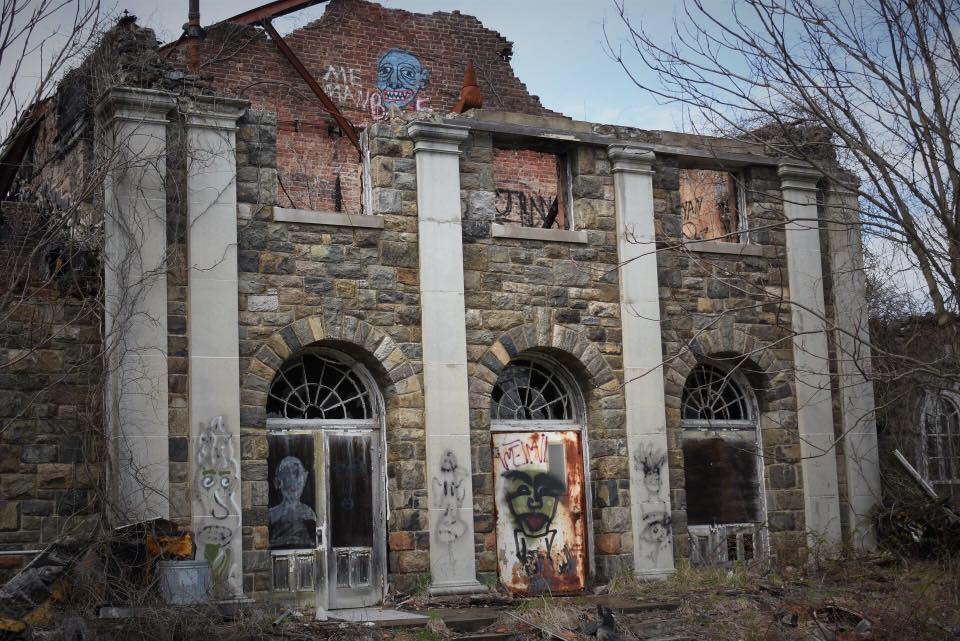 Letchworth Village makes up a huge part of Rockland County's rich history. The entire property was once a residential institution in the hamlet of Thiells built for the physically and mentally disabled of all ages. Opened in 1911, Letchworth Village eventually shut down because of the horrible treatment patients endured during their stay here. Today, it's rumored that the village is haunted. "I went one time at night and I was seriously spooked. I think people who are not easily scared should check it out," said Rockland local Melanie Balaj. You can actually go onto some trails and still see intact dormitory buildings and office buildings.
5 p.m. Go Mini Golfing: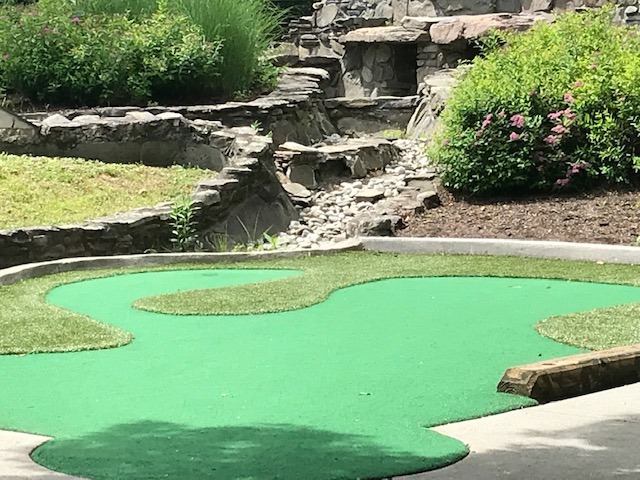 Mini golfing is a great activity to do with friends and family. Germonds Park Miniature Golf is the place to go for all things mini golf. The course is surrounded by trees and if you have kids you can bring them to the playground nearby. "During the summer, if I wanted to just have a chill night with friends, mini-golf was always a great option," said Humza Chaudry, a Rockland local. The price of admission is also affordable at $4 cash and only $5 credit card.
6 p.m. Go to a Ballgame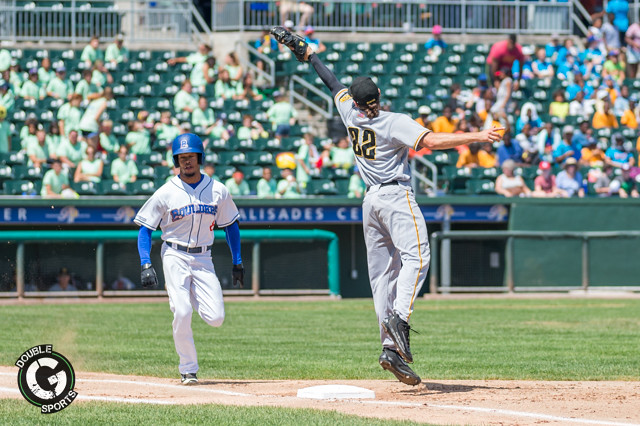 Go root for the Rockland Boulders, a professional baseball team and a part of the Can-Am League. Cheer on the team at one of their home games in Pomona's Provident Bank Park. Kids can also actually go on the field and run bases after the game ends. Most games are also followed by a spectacular firework show that reminds you of the Fourth of July.
7 p.m. Experience Shakespeare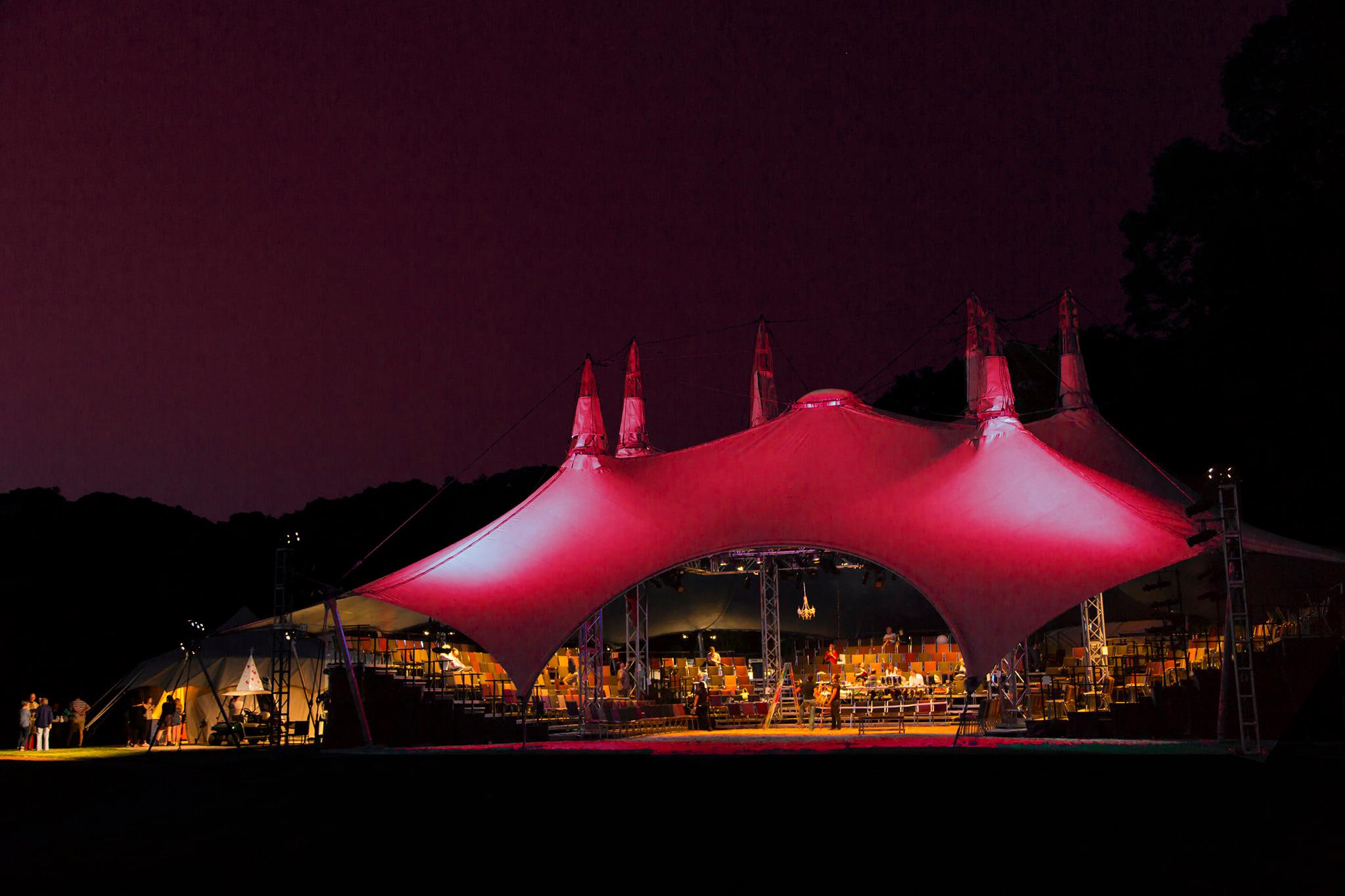 Just a few more stops until dinner! The Hudson Valley Shakespeare Festival was founded in 1987 and has since then been recognized by The New York Times, The New Yorker and The Wall Street Journal. The non-profit theater company has a highly engaging experience, as well as an open-air Theater Tent overlooking the Hudson River.
8 p.m. Refuel at Deli Central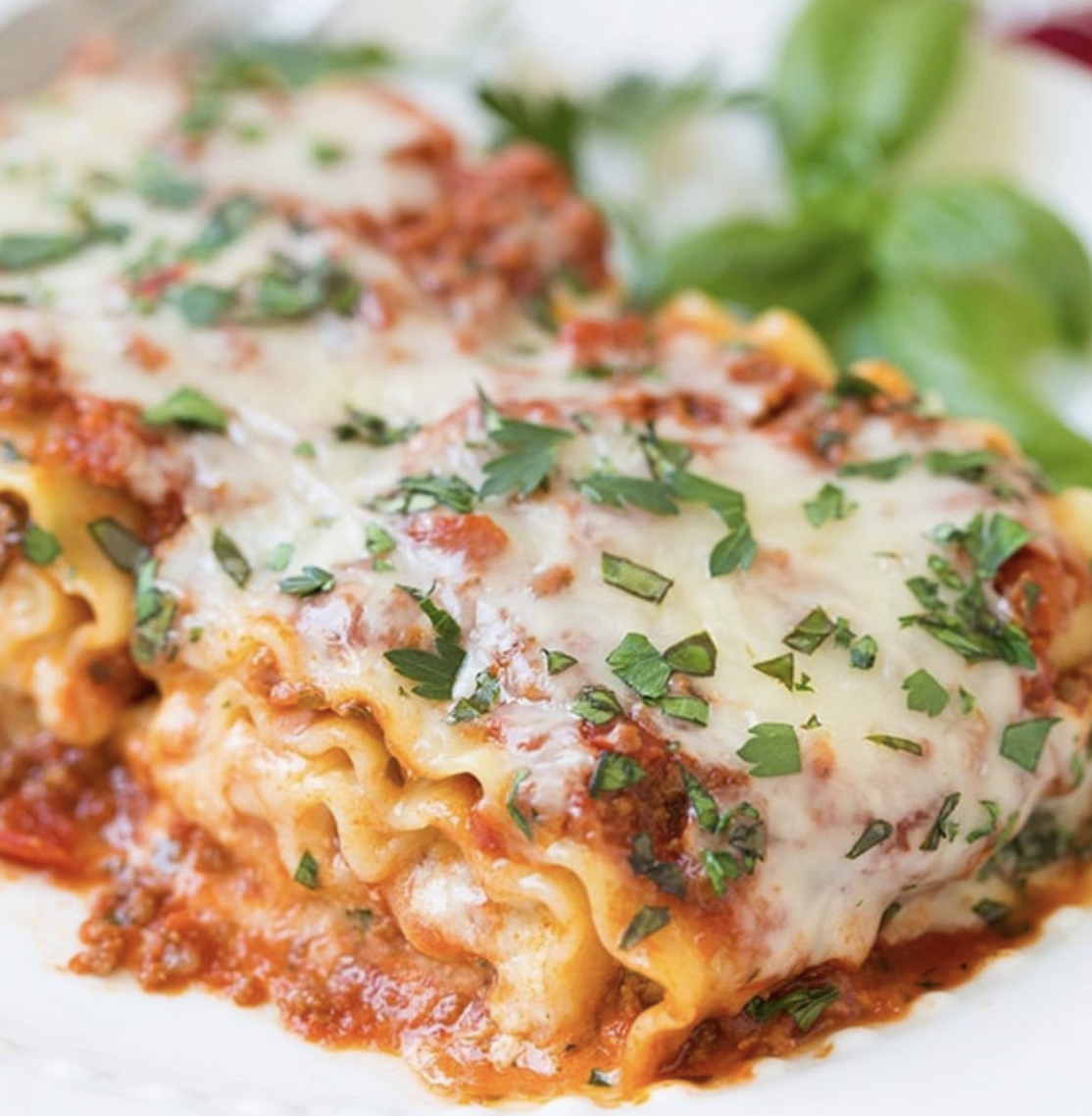 Locals in Rockland County flock to Deli Central for their massive iced teas and delicious breakfast and lunch options. Deli Central is located in Stony Point and opens at 4:30 a.m. If you decide to make a stop here, try an iced tea with lemonade. Pair it with the Joan Special, which consists of a jalapeno wrap with Cajun turkey and even includes crushed Doritos wrapped up inside! The iced tea and wrap are enough to keep you going until dinnertime.
9 p.m. Cozy up at Hudson Social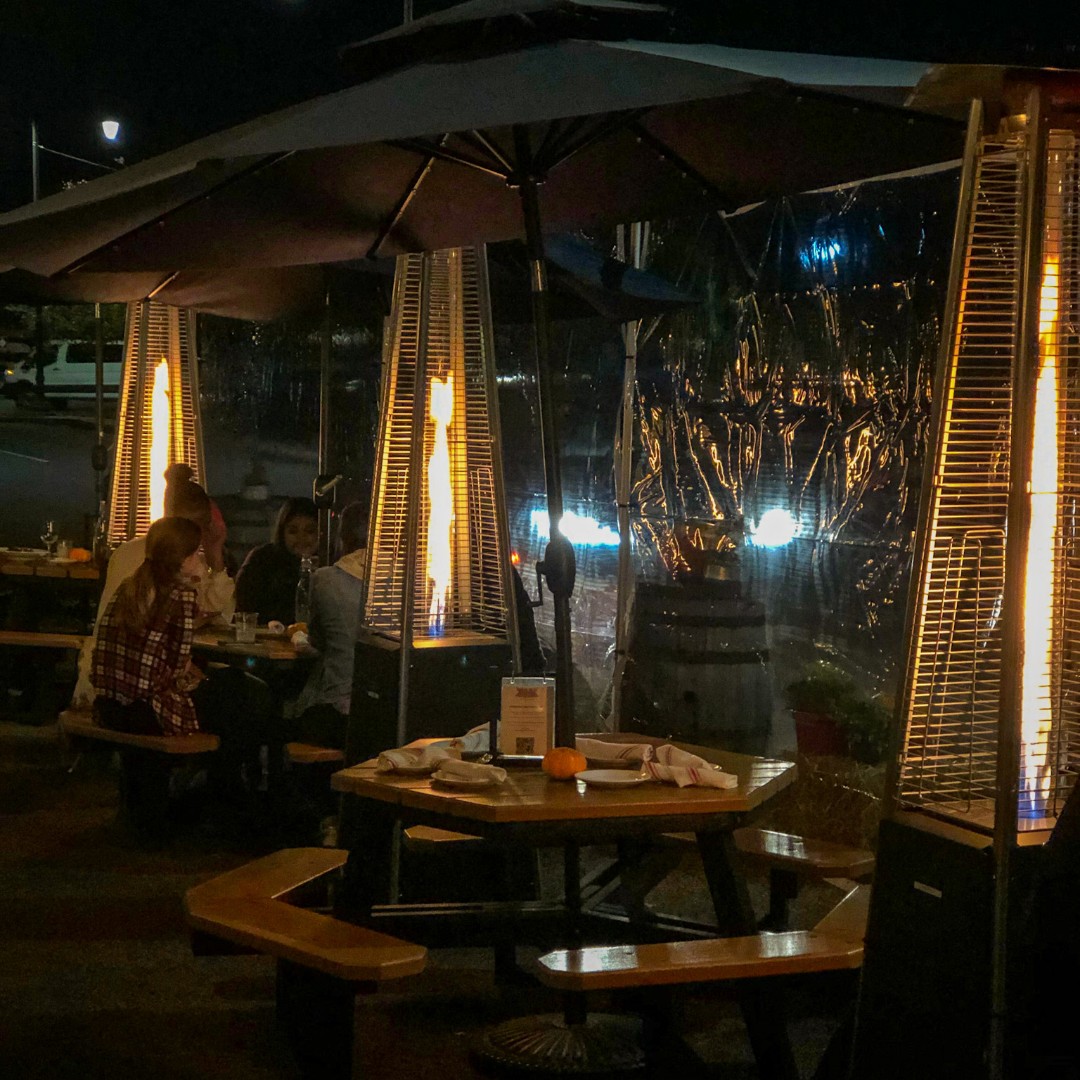 If you're looking to enjoy the Dobbs Ferry waterfront, hit up the Hudson Social for a cozy and welcoming dining experience. The café's menu includes American bistro items, baked goods and fresh juices. What makes this dining experience even more special has to be the fire pit and couches outside. Since dinnertime is right around the corner, order a spiked apple cider and just relax at the fire pit because your day's not quite over yet.
10 p.m. Witness the Famous Bagel Conveyer Belt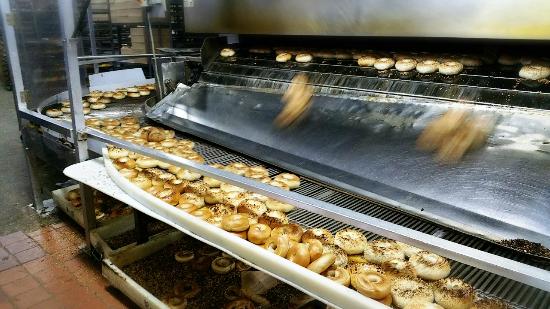 Have you ever seen a bagel conveyer belt? Probably not. However, after a trip to Rockland Bakery, that will quickly change. The bakery pumps out hot and fresh bagels, breads and pastries every day. People can go up to the conveyer belt and actually grab their own warm bagels. "I loved that I could pick out my own fresh bagels. They are also so tasty especially if you eat them right away when they're still warm," said Yaqing Yu, a former Rockland resident. The locals also always say how they can smell the bakery from a whole street away.
11 p.m. Head to Downtown Nyack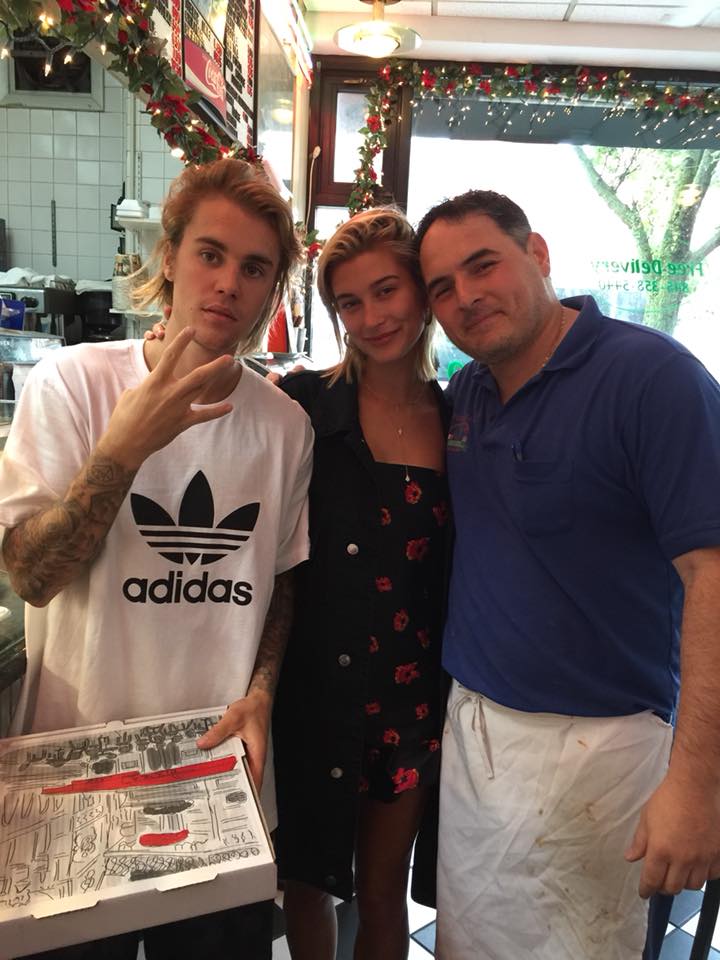 Rockland locals love Nyack, and for good reason. "I would recommend any tourist to go to Nyack," said Rockland resident Christine Ro. This town in Rockland County has such a wide variety of restaurants and cafes that will definitely satisfy any cravings you might have. For dinner, visit Turiello's Pizza. They call themselves the "King of Pizza," and rightfully so. Even Justin and Hailey Bieber stopped by the pizzeria to order a pie.
­
12 a.m. Watch the Lights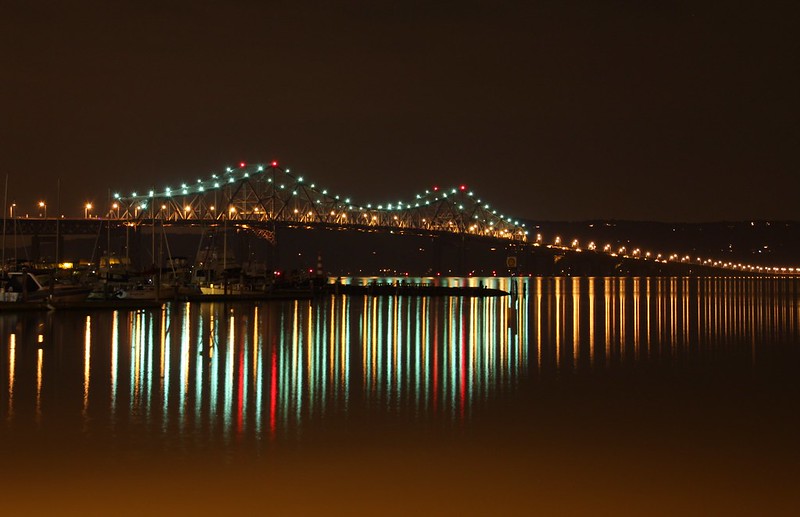 Head to the Nyack Beach State Park for beautiful waterfront views of the Hudson River and the Tappan Zee Bridge. At night, the bridge lights up with twinkling lights. With the calm lapping of the water and the twinkling lights, this is the perfect time to relax, put on some calming music and really soak Rockland County in. Let yourself digest the pizza you just ate because you're about to experience nightlife in Rockland County!
1 a.m. Hit the Bars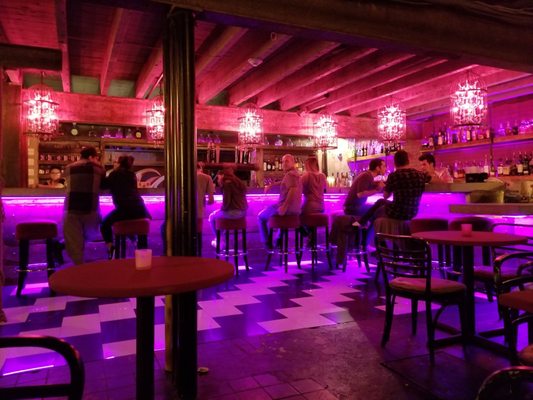 As soon as the sun sets, downtown Nyack's nightlife gets started. The nightlife in Nyack is worth being a part of if you're 21 or older. Nyack offers a variety of bars to choose from as well. Taco Lounge is the perfect place for club lovers, as a live DJ plays on the weekends and there's a dance floor with strobe lights complete with a fully stocked bar. For the more chill vibe, head to Olive's or Casa Del Sol for a live band and sit-down booths. "I love going out to Nyack on a Friday or Saturday night," said Shawn Lall, a Rockland County local. "My favorite bar has to be Olive's. I just love the vibe there." Head out to Nyack to let off some steam after a hard week's work!
2 a.m. You Like Jazz?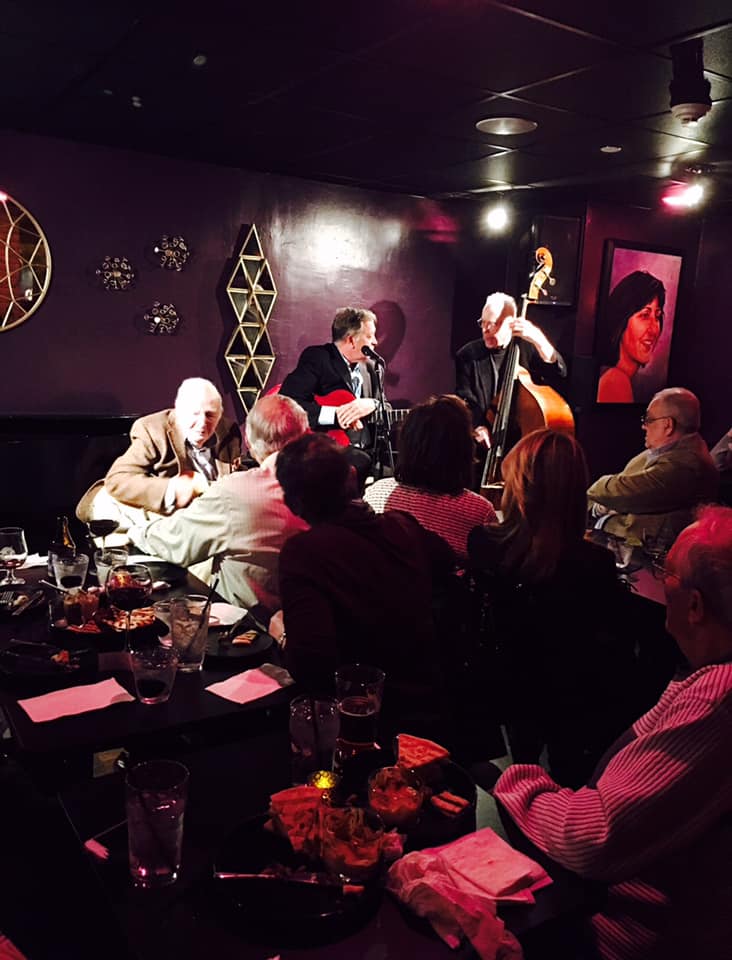 Keep the music flowing and the party going with some good old jazz. Rockland County has just about everything. Check out Maureen's Jazz Cellar for an intimate music experience with not only jazz but also classical, cabaret and comedy. Enjoying a nice glass of wine while listening to some live music is the perfect night for just about anyone. Just remember to call in advance to make a reservation.
3 a.m. Late Night Eats at the Diner:
Locals love going to the Nanuet Diner for the satisfying diner food. What is most enticing to night owls would be the 24-hour food service offered here. However, from the incredible customer service to the greasy diner food to the moist cakes, this is the perfect place to grab a late-night meal. "I go to the Nanuet Diner after a long night out because I know it is going to be open, and the chicken tenders and fries are amazing," said Lall. This diner is also a great place to just relax with your favorite book and a hot cup of coffee.
4 a.m. Take a Scenic Drive
To end this long day, drive around Rockland. Everything looks so beautiful at night, especially if you go to the right places. Be sure to drive through 7 Lakes Drive. The views are spectacular year-round, but during the fall season, the foliage and the water at night look absolutely breathtaking. 
5 a.m. Drive Across the Tappan Zee Bridge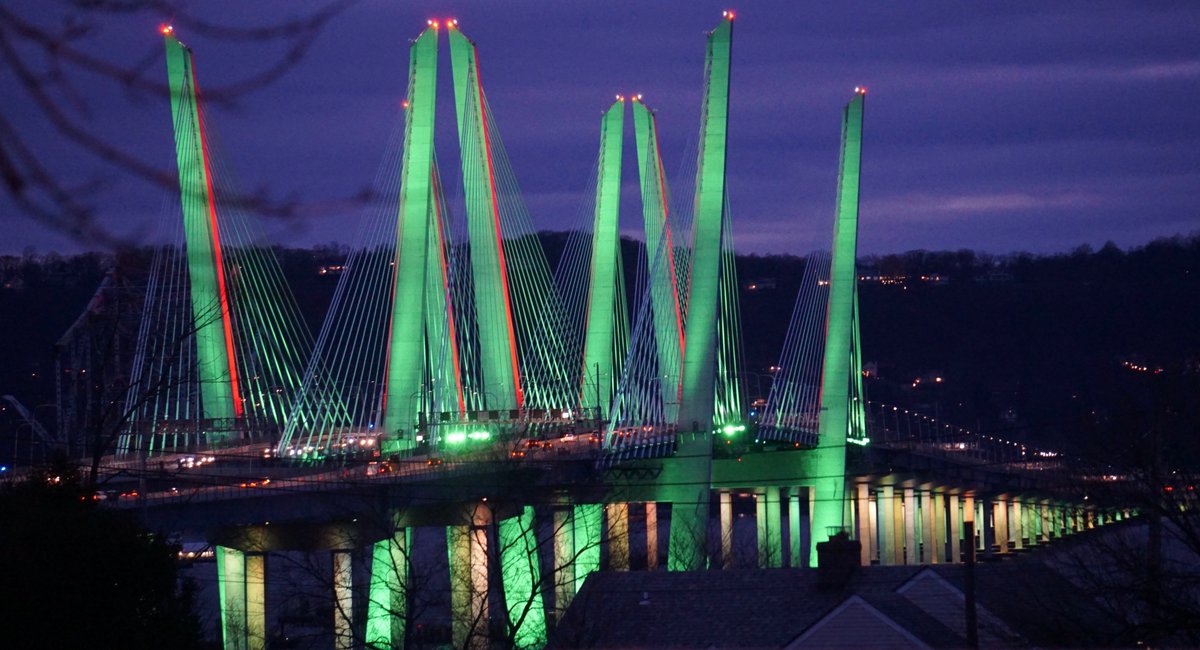 Safely drive home and have the best sleep of your life. This adventure-filled day will guarantee that as soon as your head hits the pillow it is lights out. Rockland County has so much more to offer, however, these 24 hours definitely showcased the best bits. Be sure to drive across the Tappan Zee Bridge to see the water under the moonlight, complete with the beautiful lights.